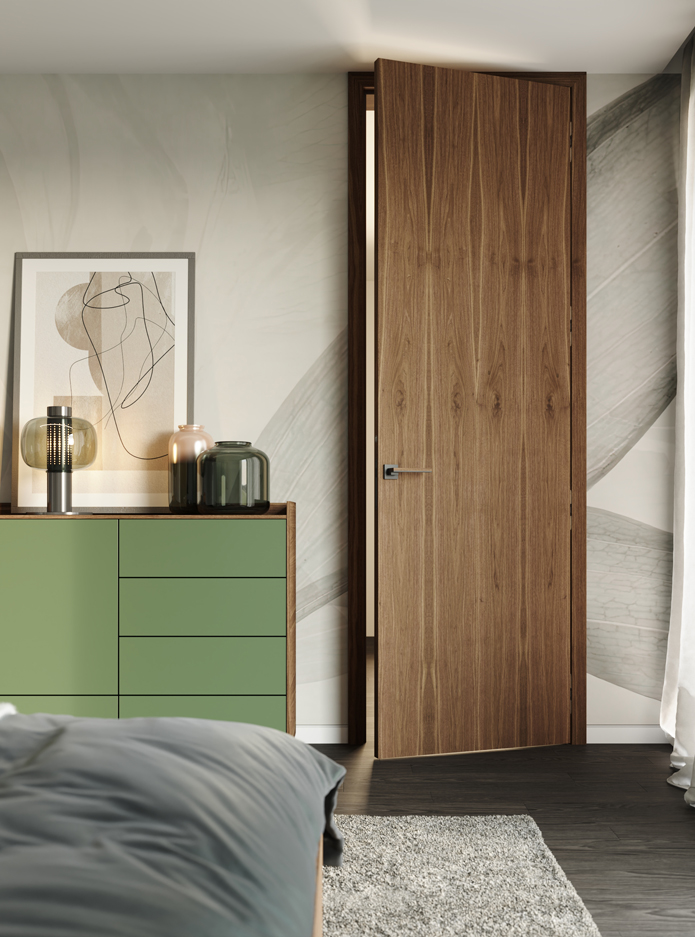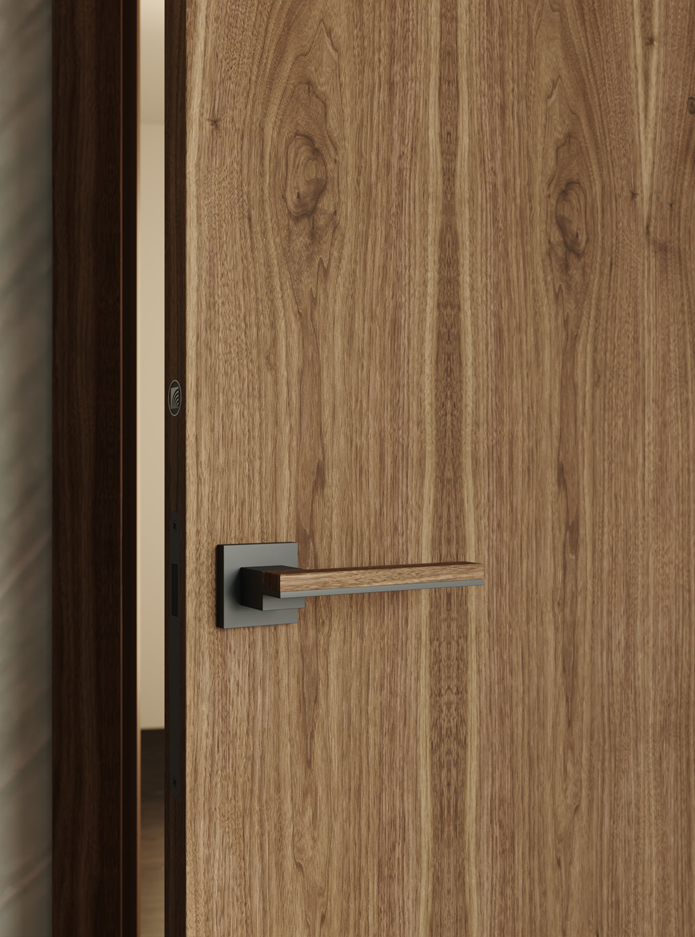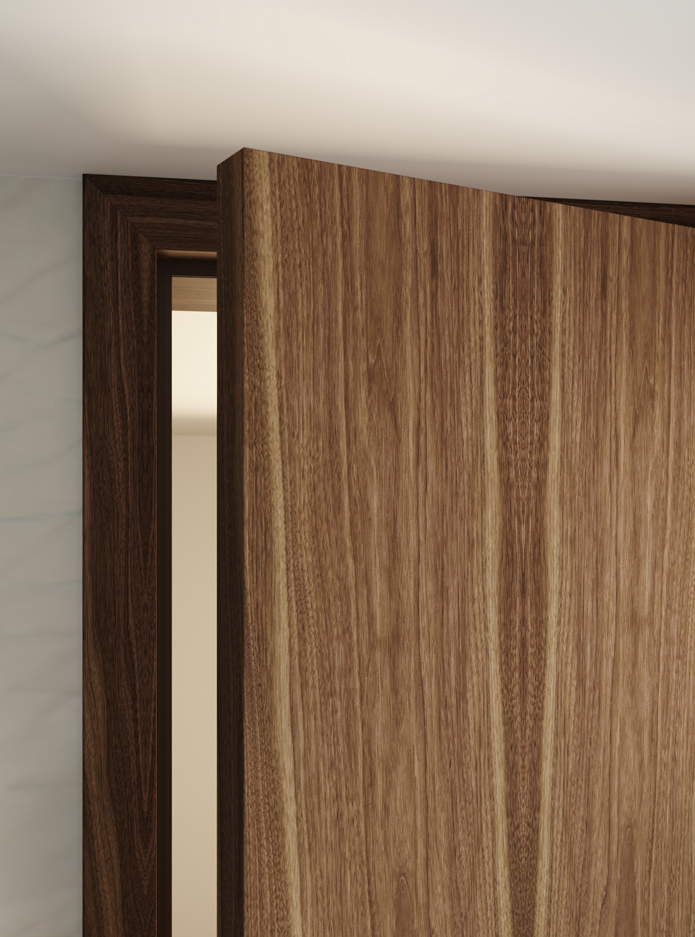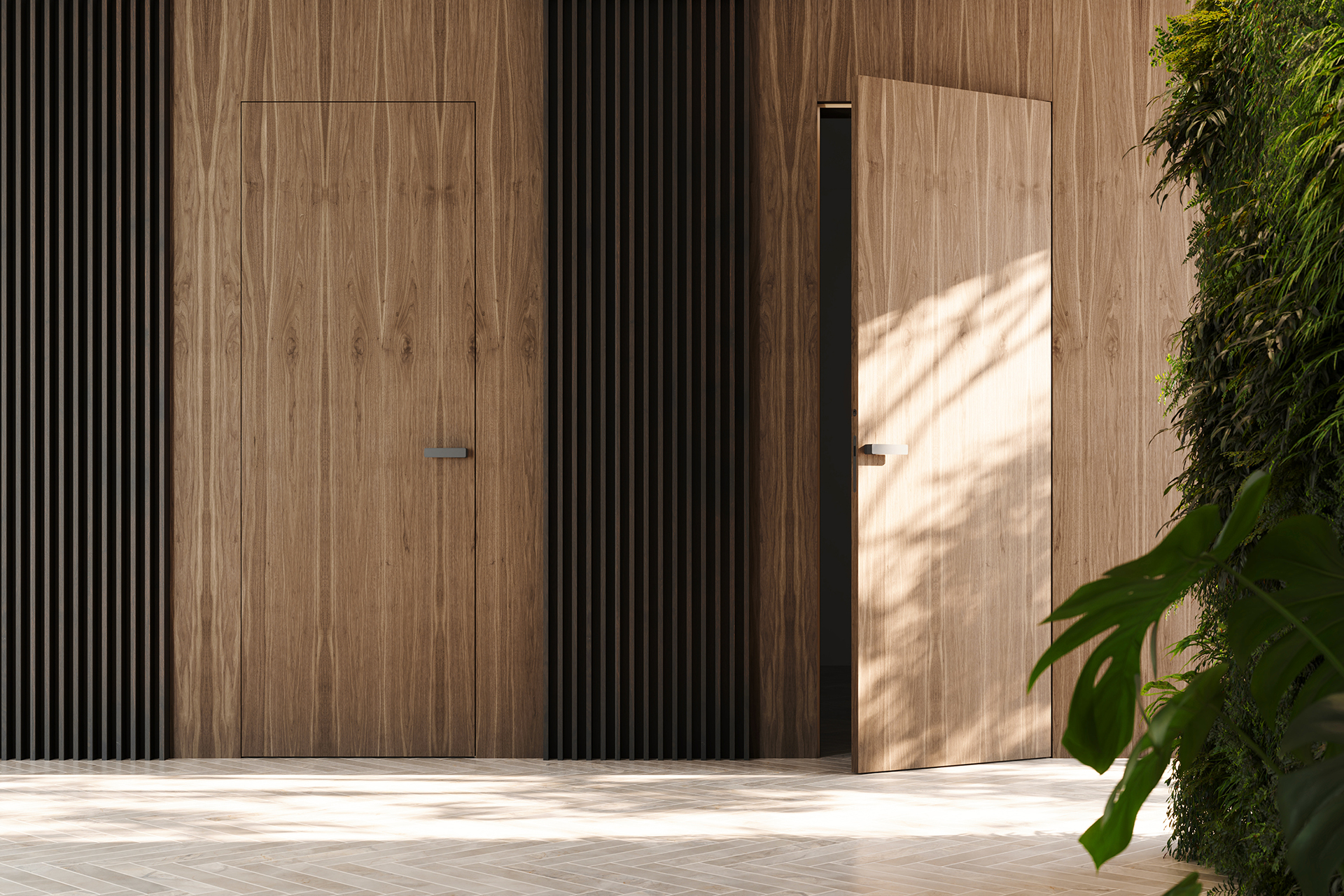 SPACE doors
A unique natural veneer, with a wood structure second to none. This creates the character of SPACE doors, which raise the level of any interior.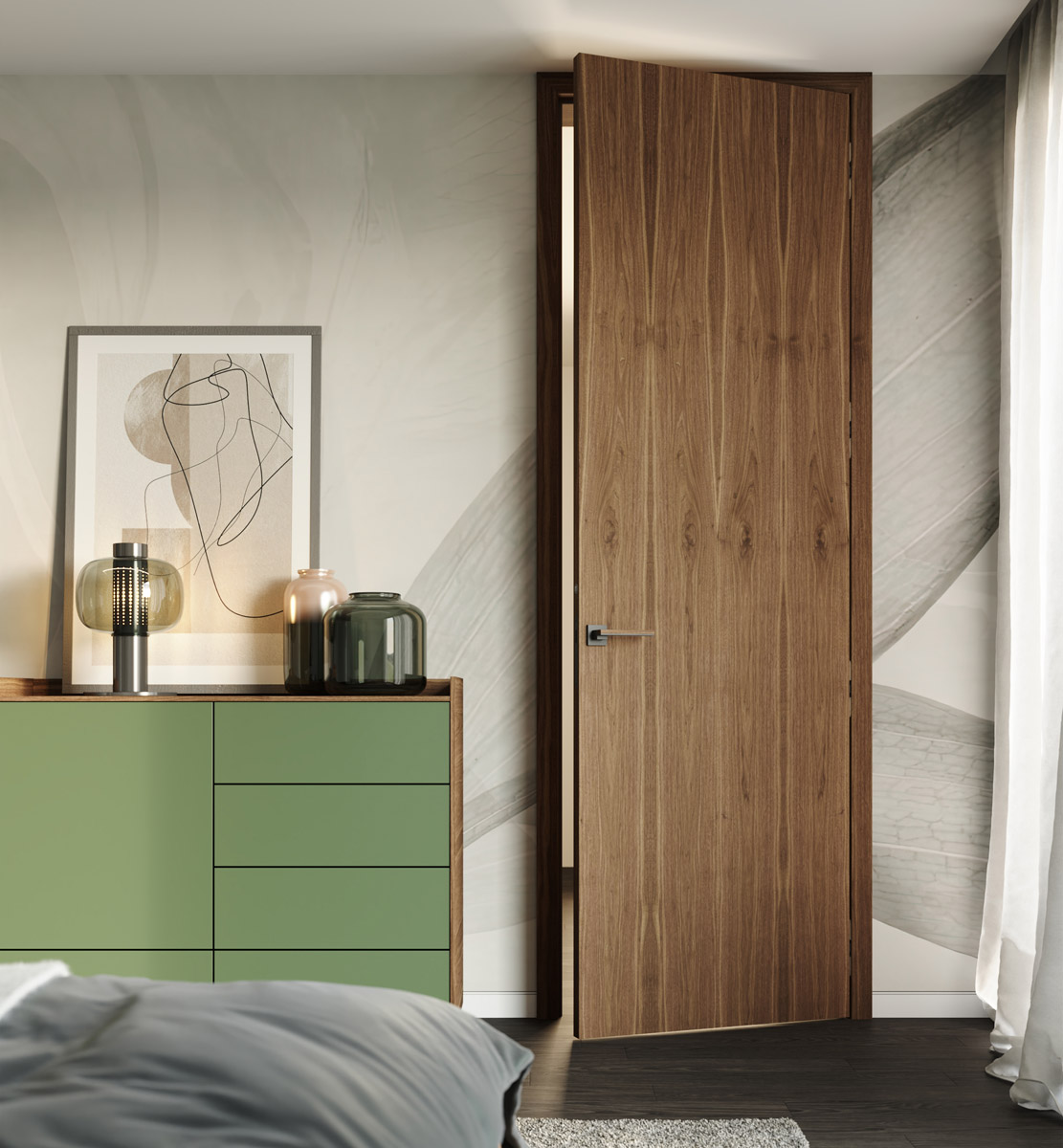 Highest quality materials
For all our furniture, including HANÁK interior doors, we carefully select only the highest quality materials from proven long-term suppliers.
Design shown:
American walnut veneer – matt
This door is also available in other colour designs.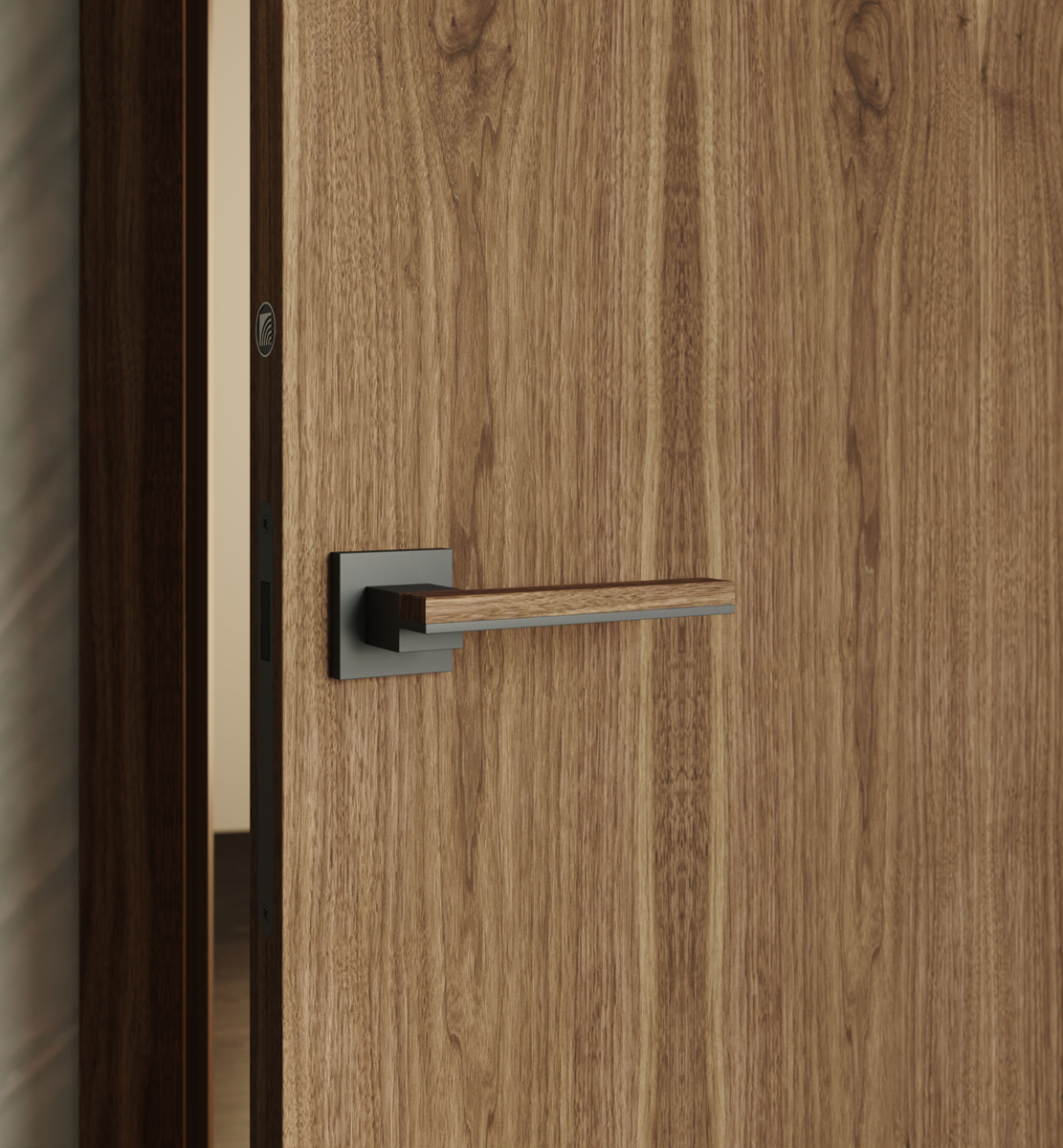 Selection of variants
We offer SPACE doors in both vertical and horizontal veneer versions. The hallmark of HANÁK originality is part of the door leaf and indicates its first-class quality.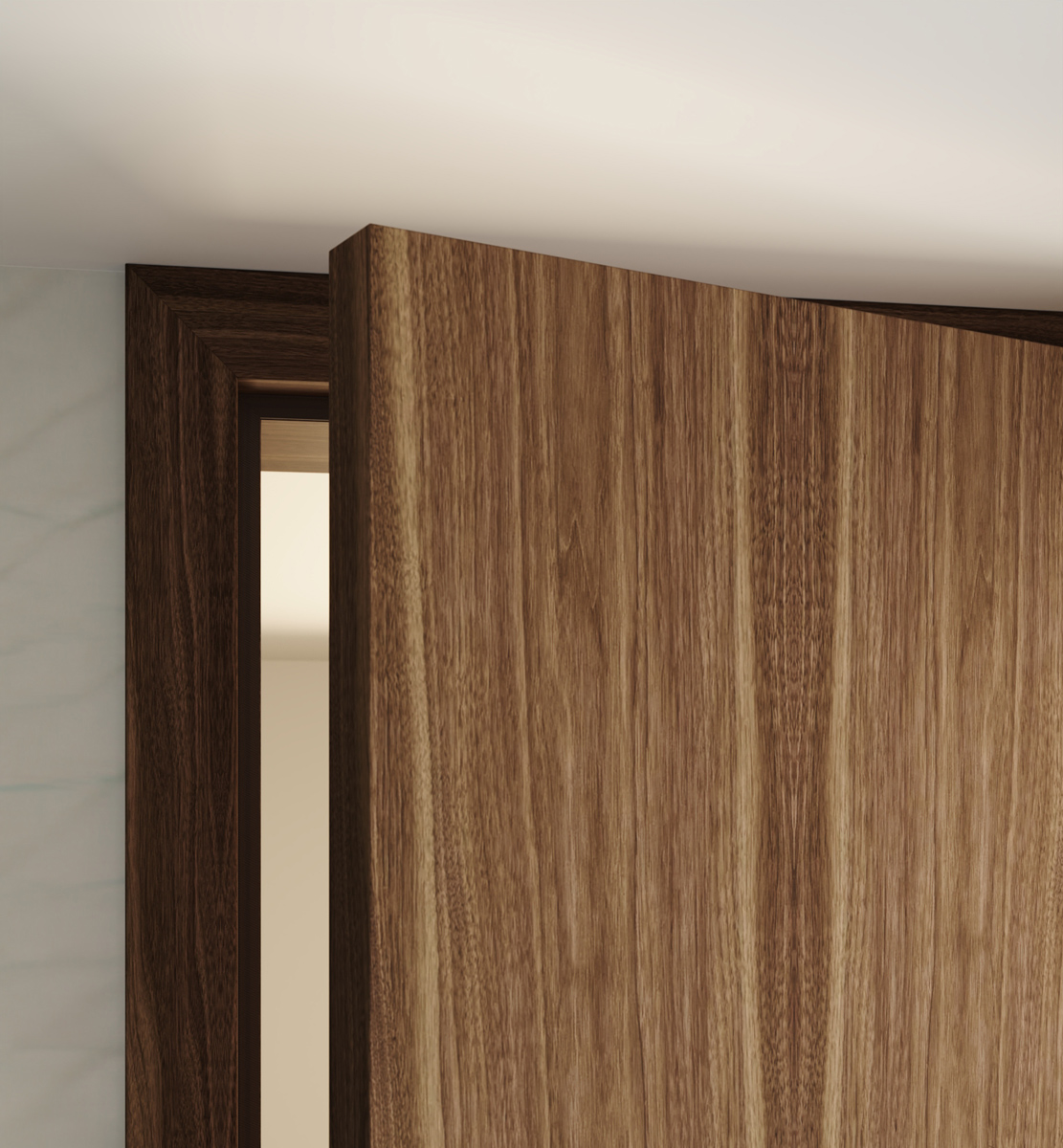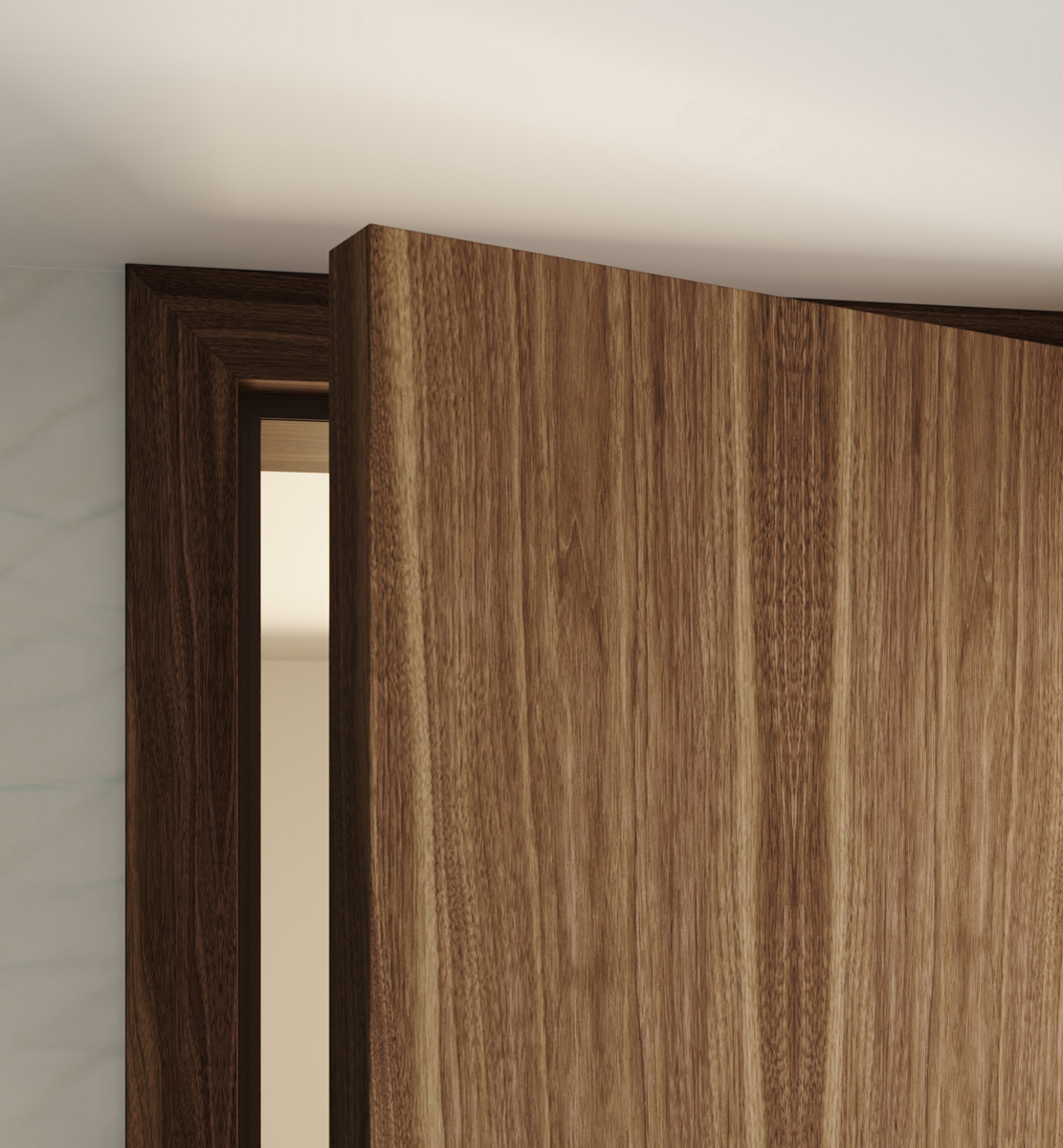 Variant with glazing
If you need to let more light into a room, you can choose the SPACE door variant with glazing.
Make an appointment at one of our more than 60 studios
References of SPACE doors