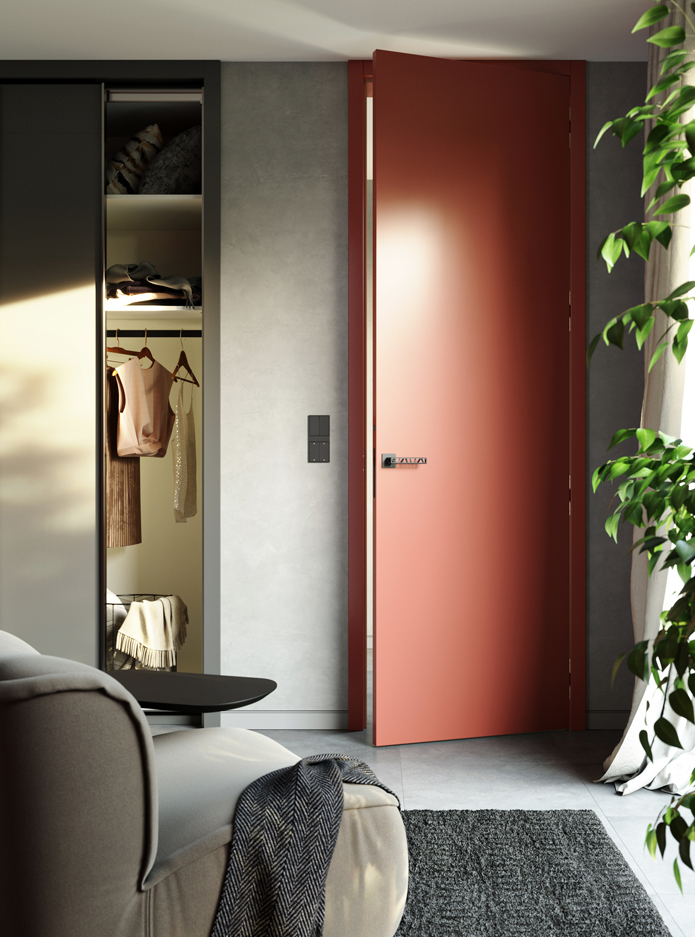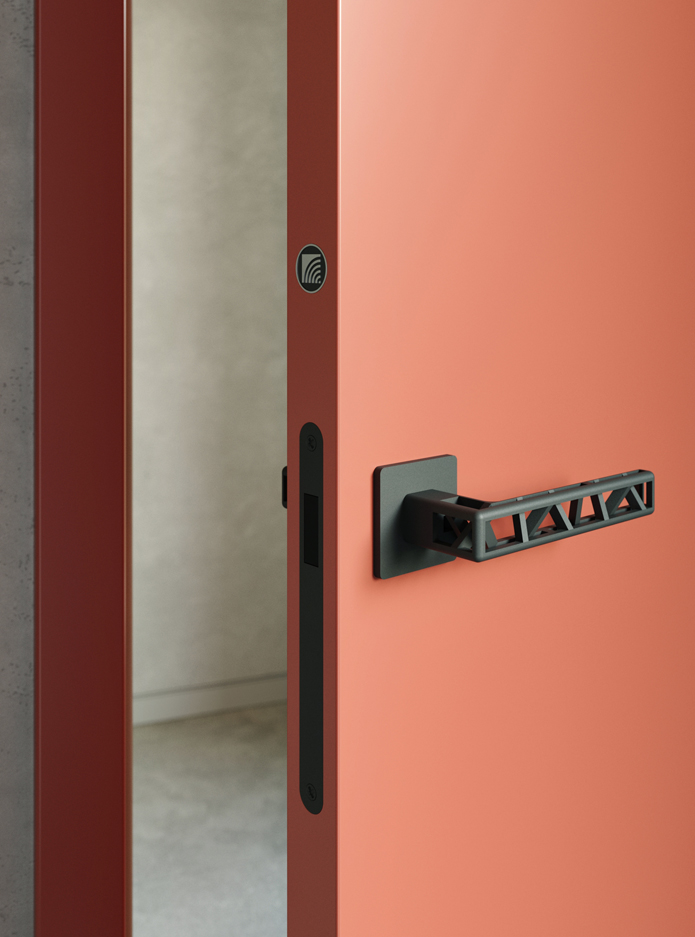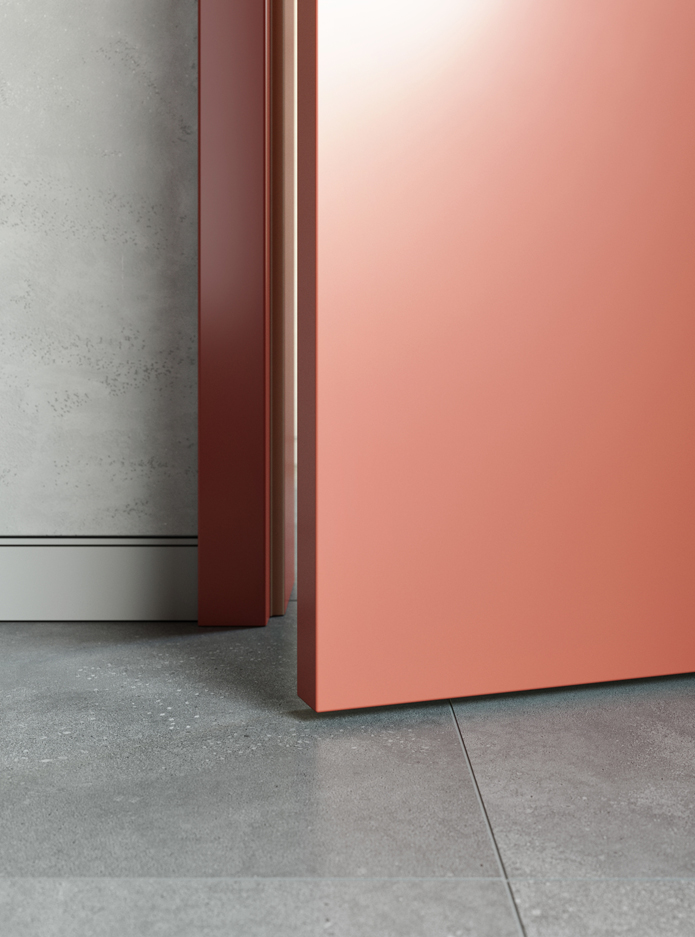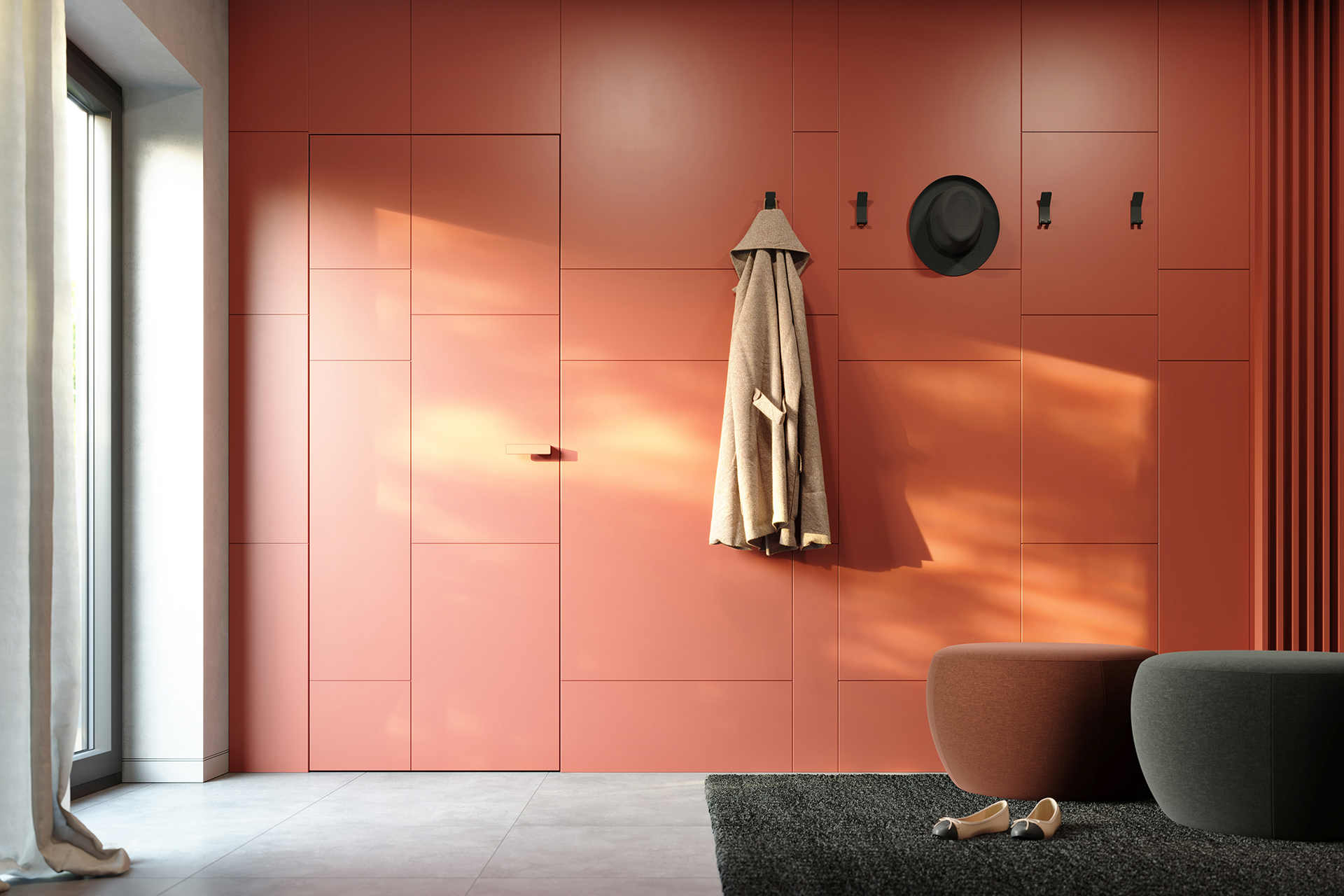 MILLENIUM doors
MILLENIUM interior doors represent our most popular customer item. Their exclusivity is given by the highest possible surface finish and minimalist design.
Varnish as the highest standard
MILLENIUM interior doors are available in a wide range of colours.
Design shown:
terracotta varnish – high gloss
This door is also available in other colour designs.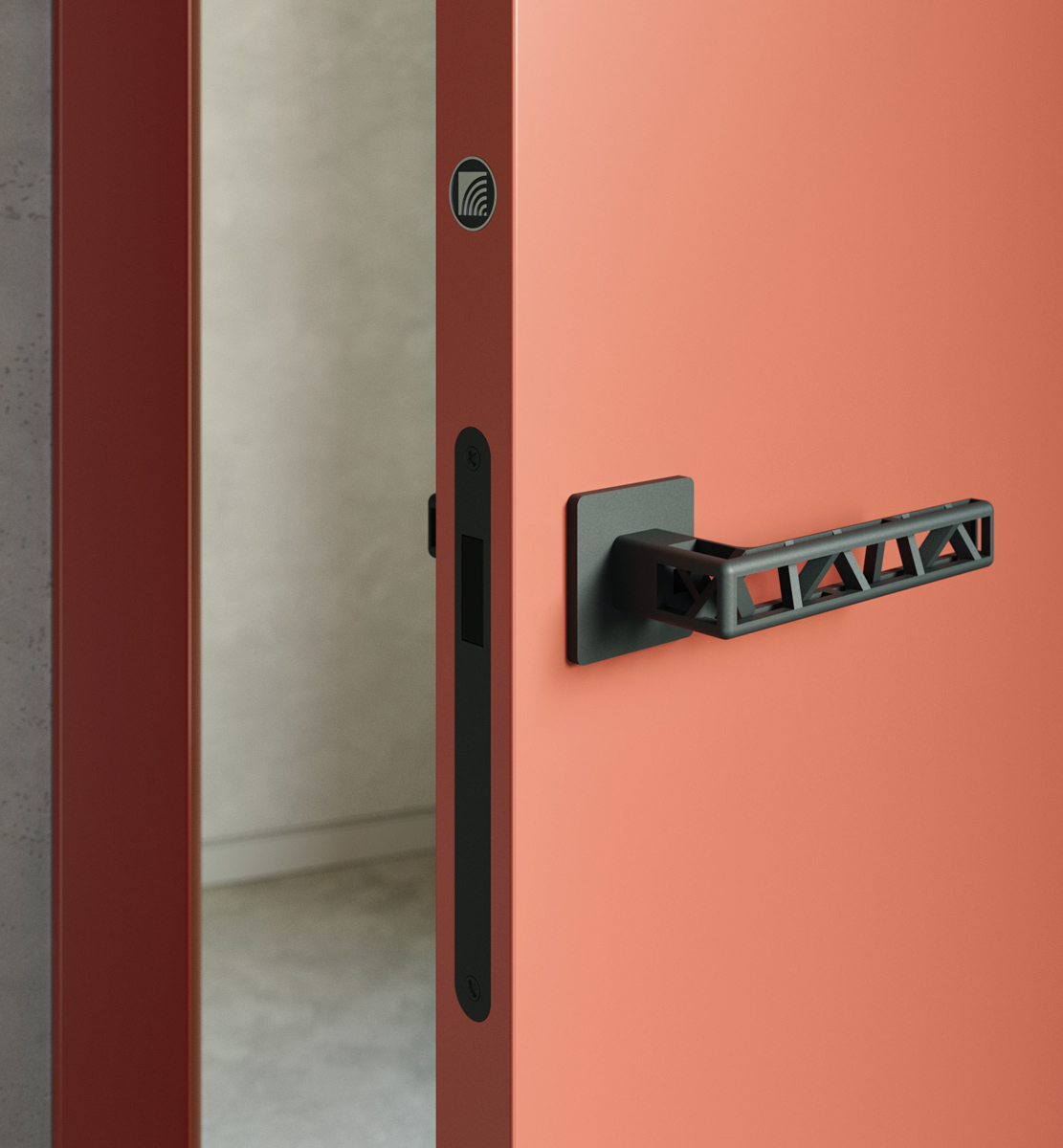 Coordinated handles
The handles are matched with the door leaf and lock. These doors are also offered in a glazed version.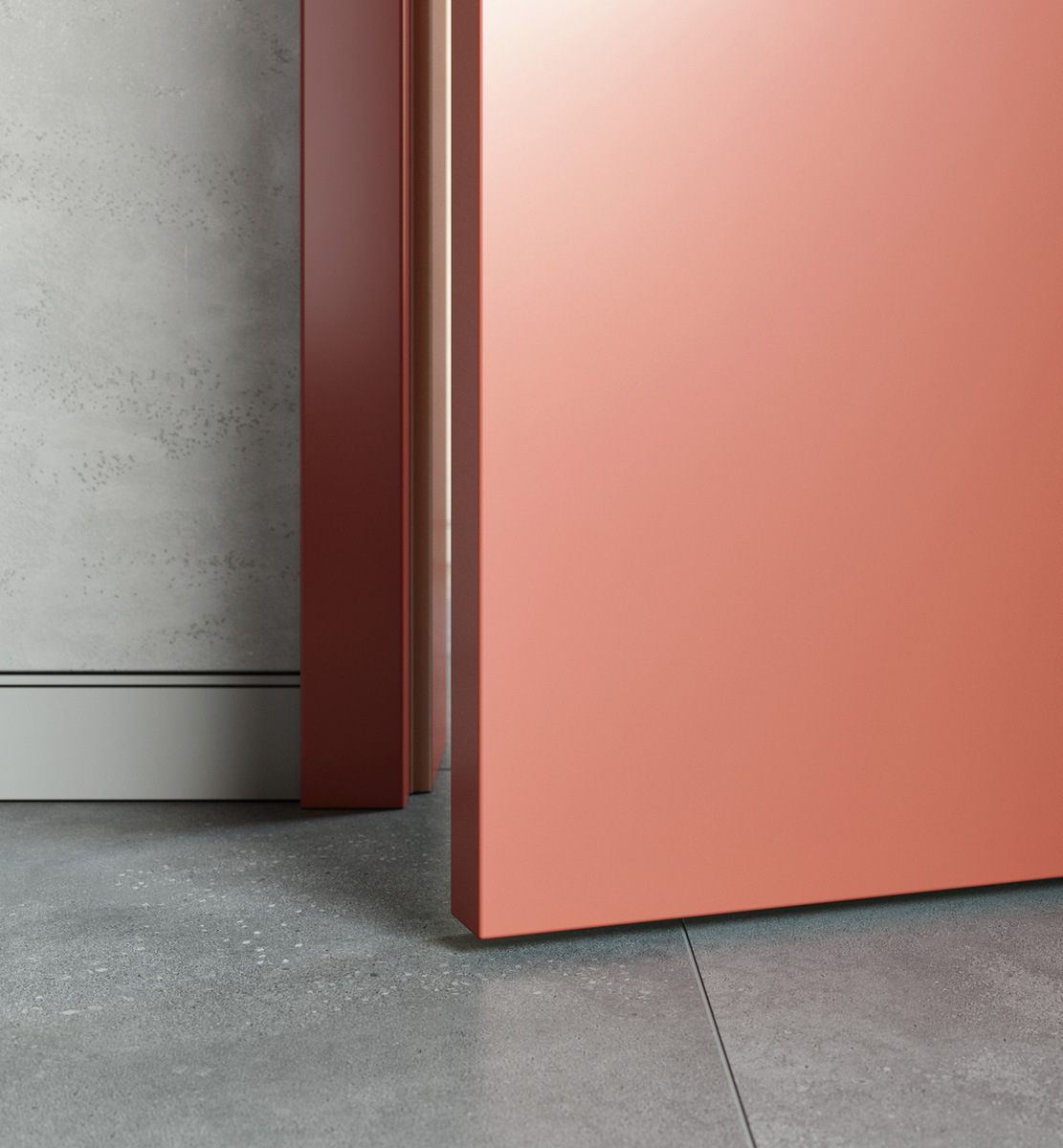 Focus on detail
Our doors meet the strictest conditions in terms of functionality and quality.
Make an appointment at one of our more than 60 studios
References of MILLENIUM doors