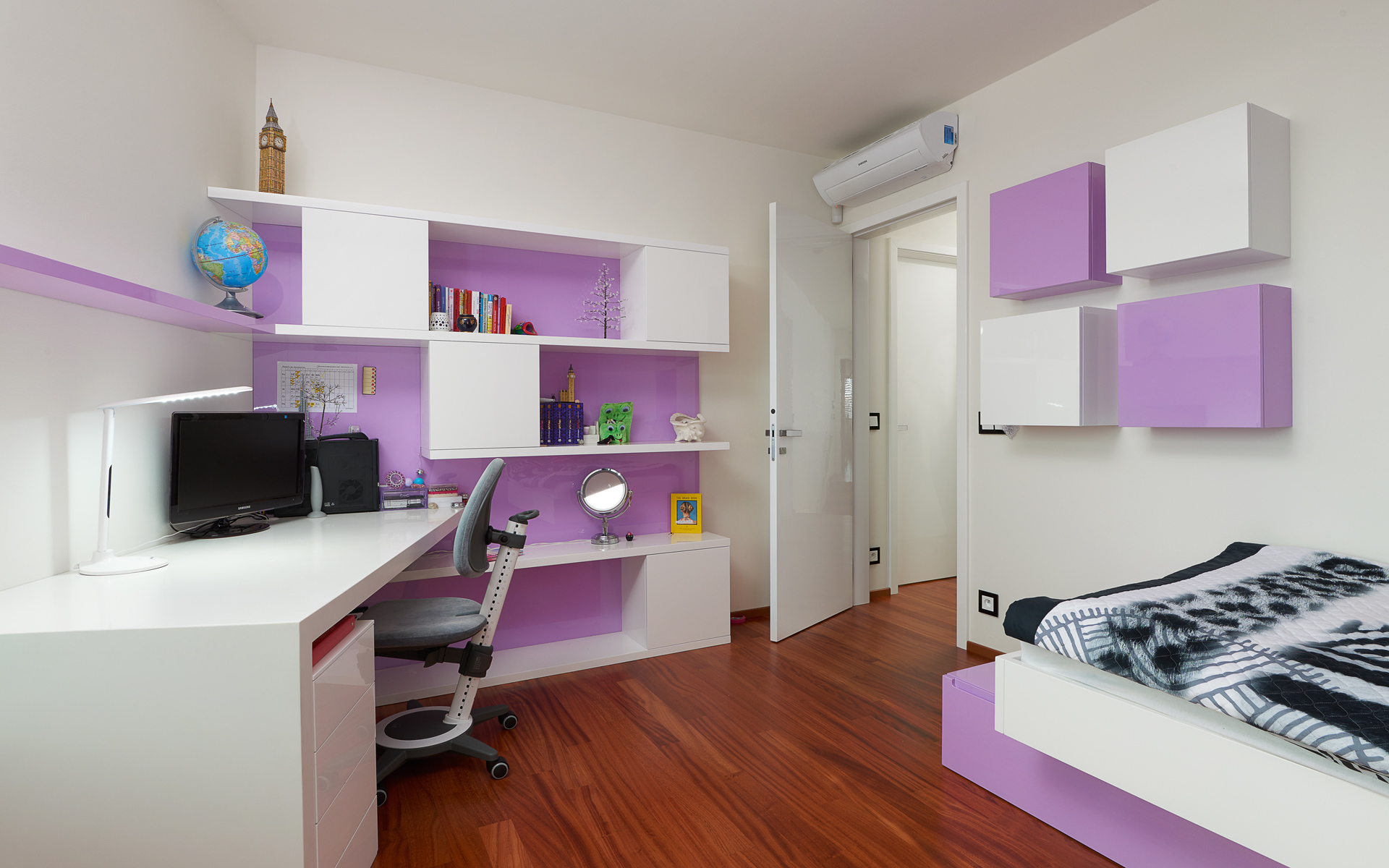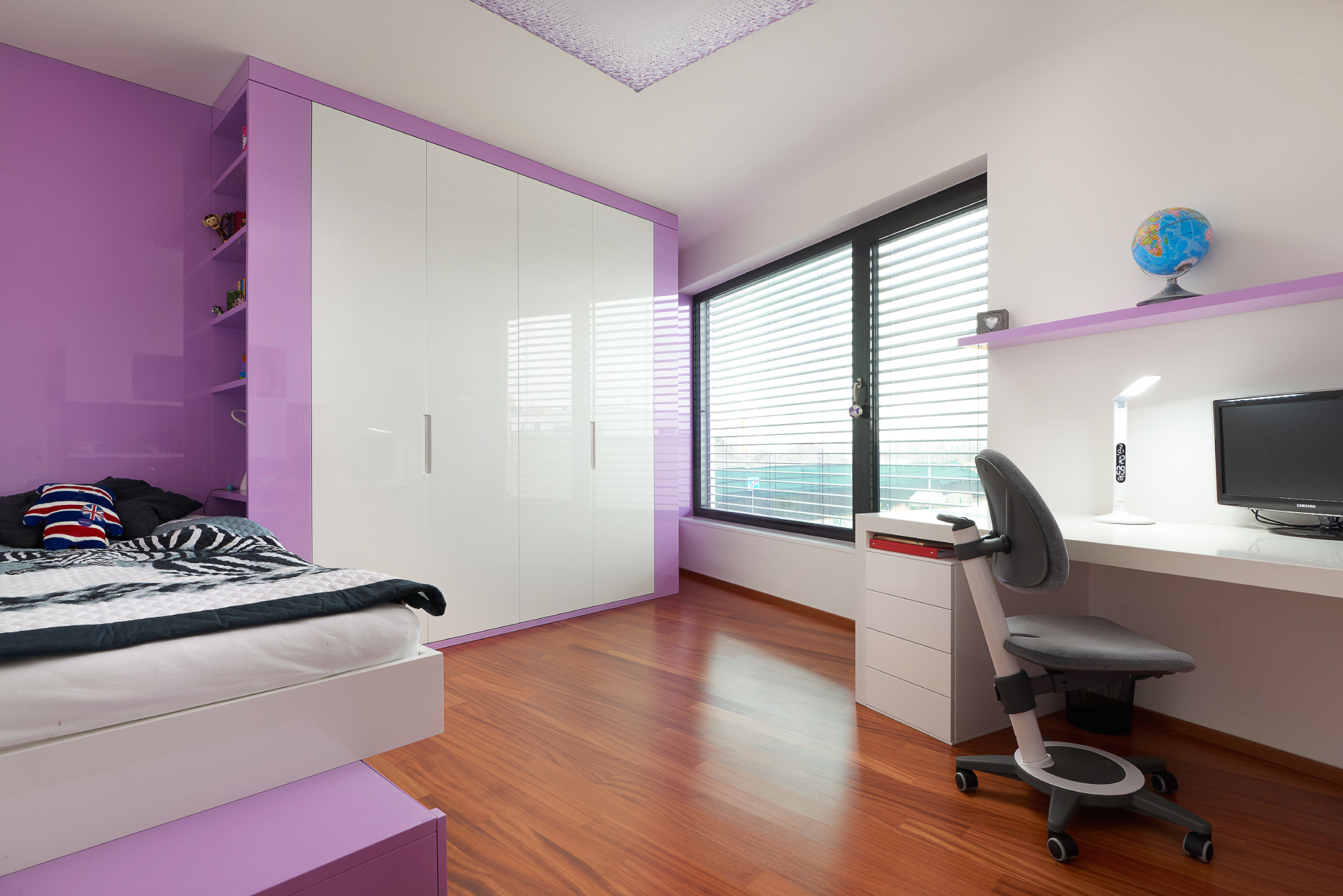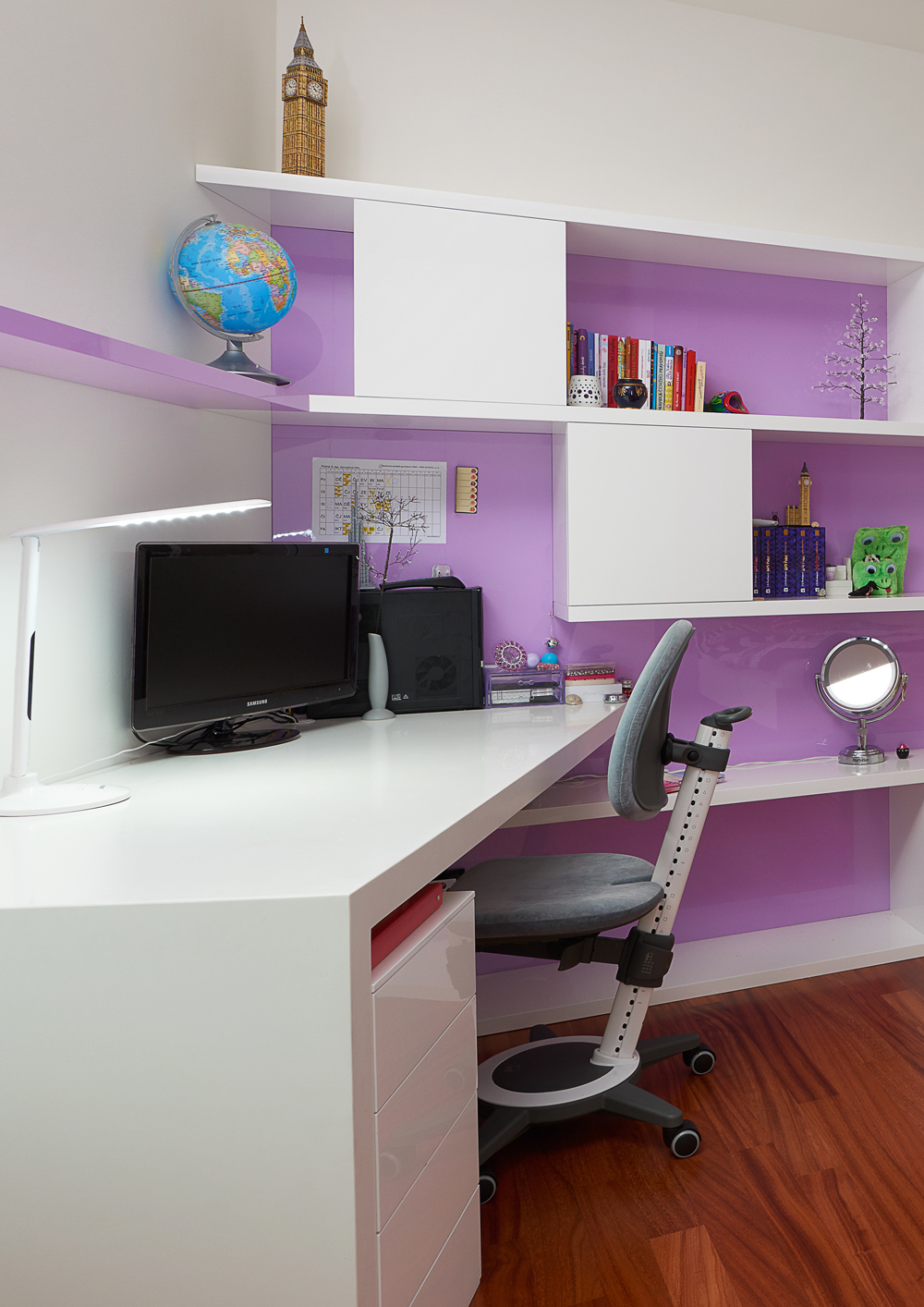 Room for teenage girls
A modern children's room with plenty of storage space. The cabinet and open niche variant will be suitable for both younger children and students.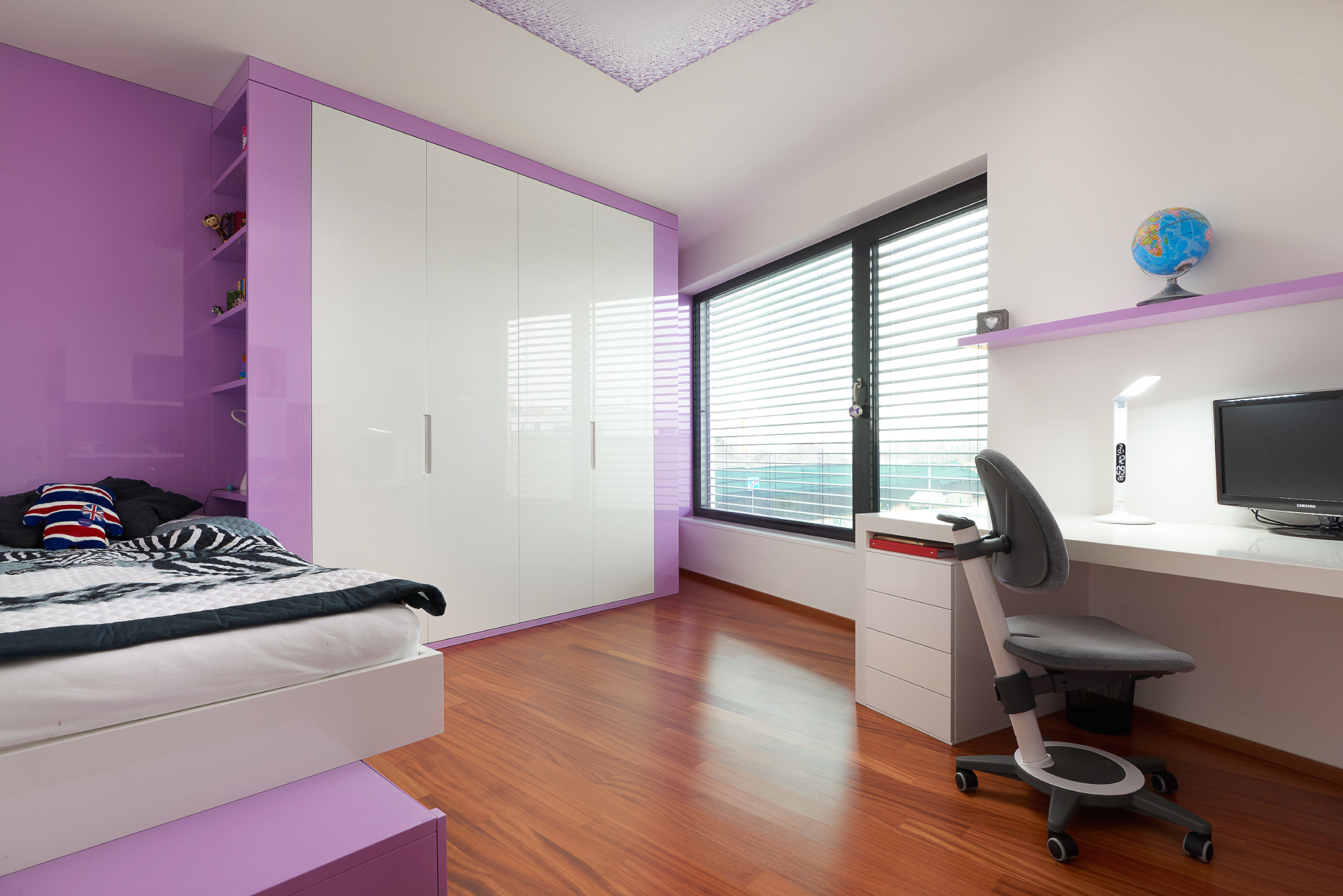 Playfulness
of colour is also reflected in the wardrobe. Don't be afraid to combine colour shades; just always choose ones that are pleasant for you and your children.
Design shown:
rose / white varnish – high gloss
This children's room is also available in other colours and materials.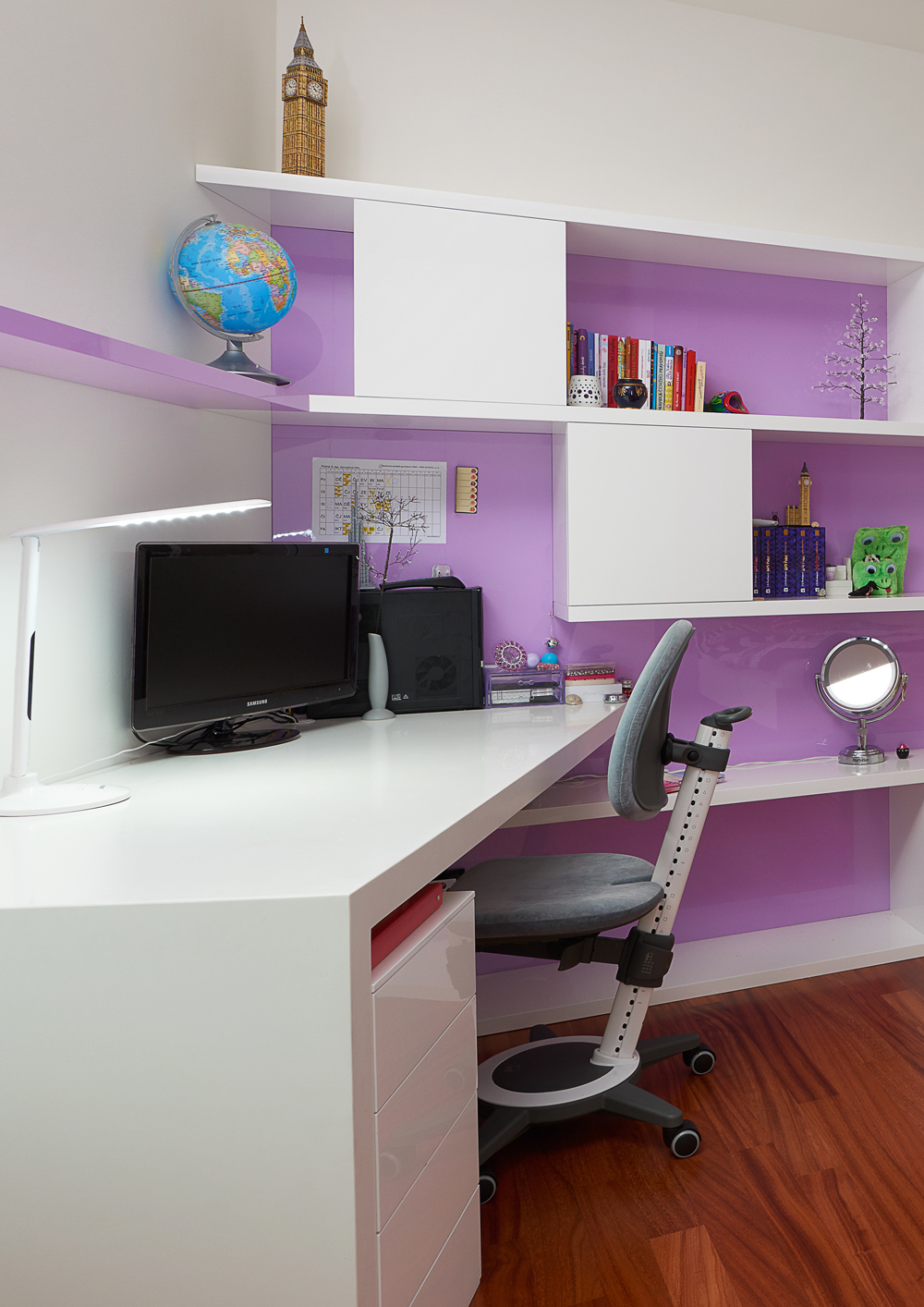 Simplicity
The work table, containers and shelves, all in simple and airy lines, will even ensure the popularity of this interior after many years.
Make an appointment at one of our more than 60 studios