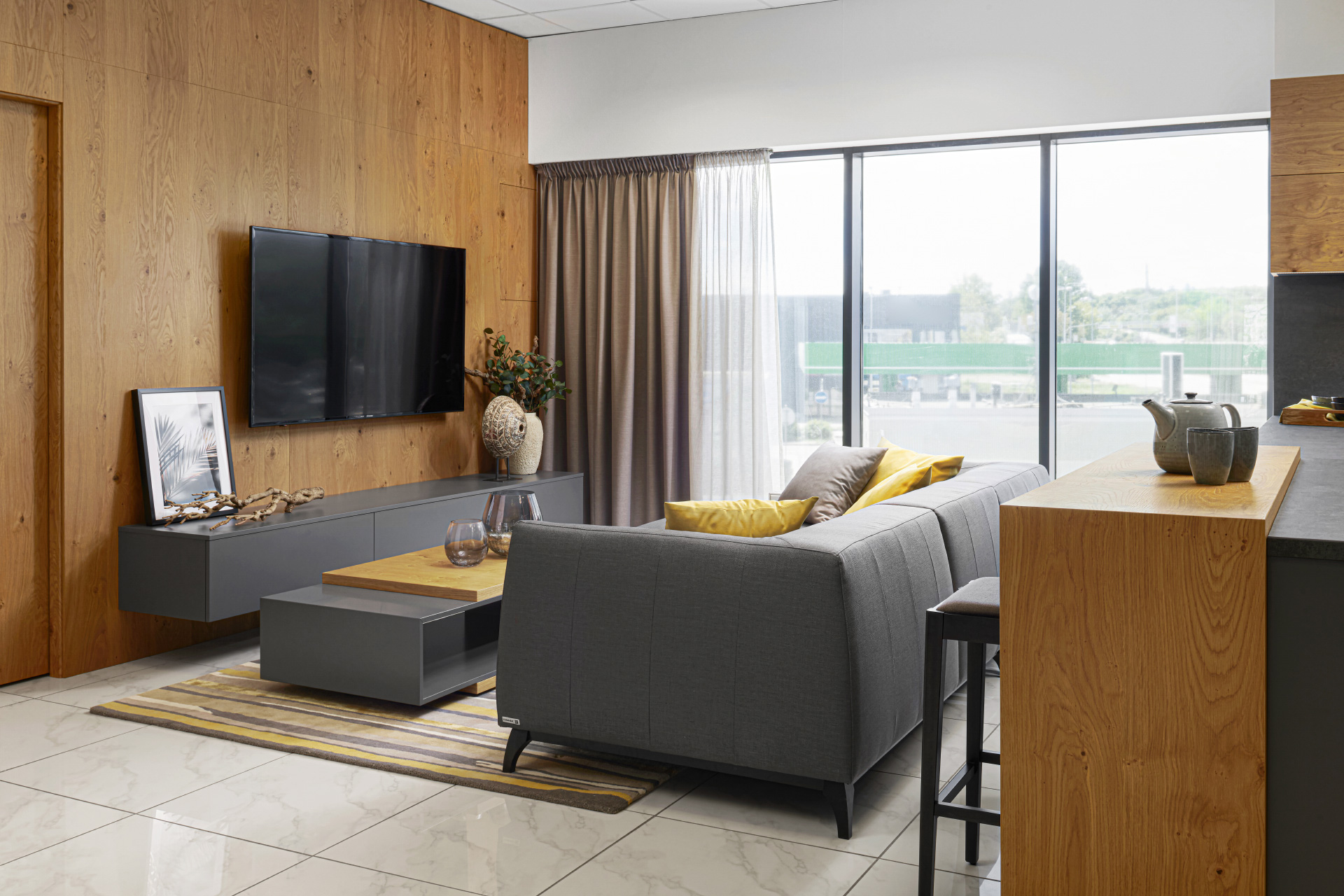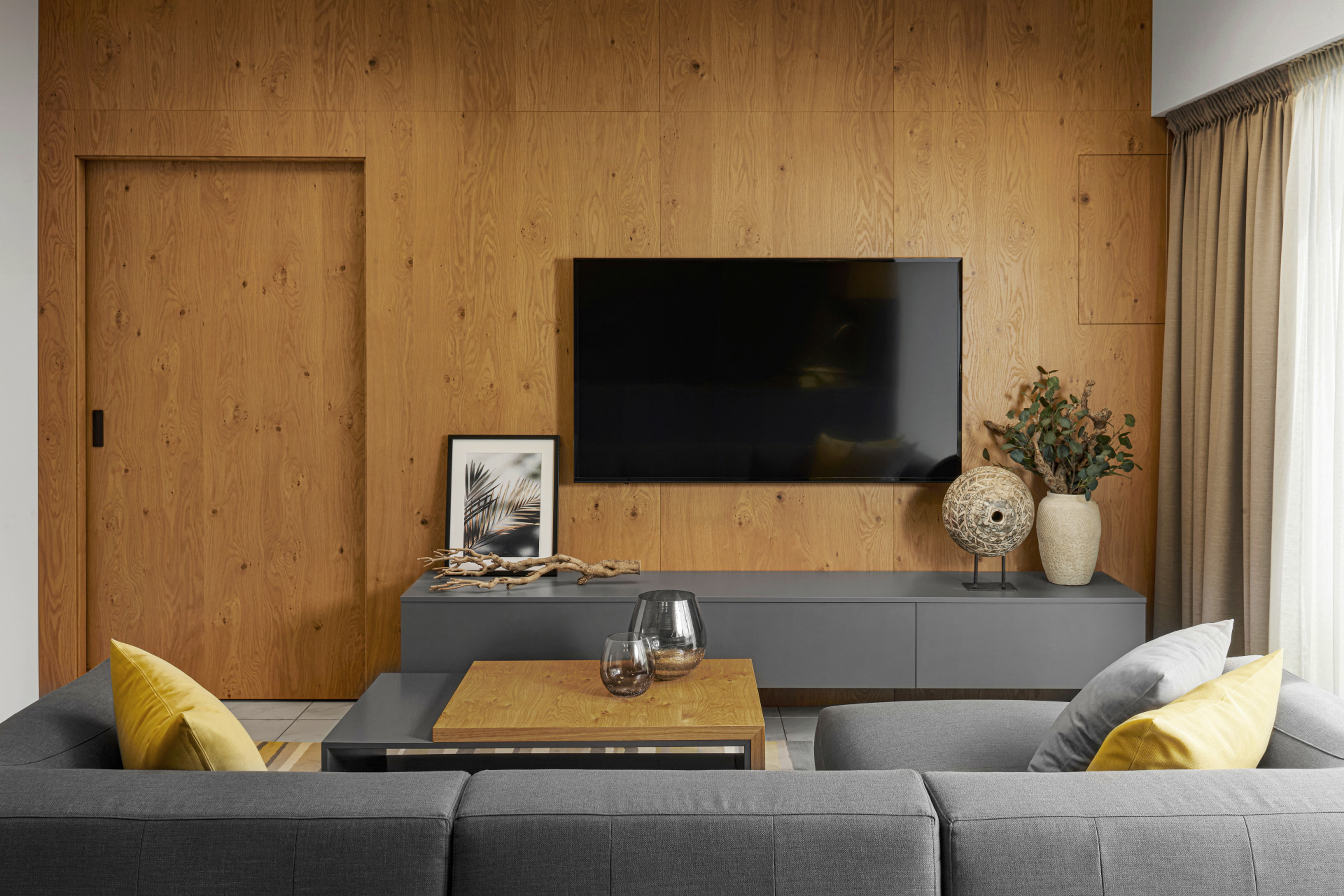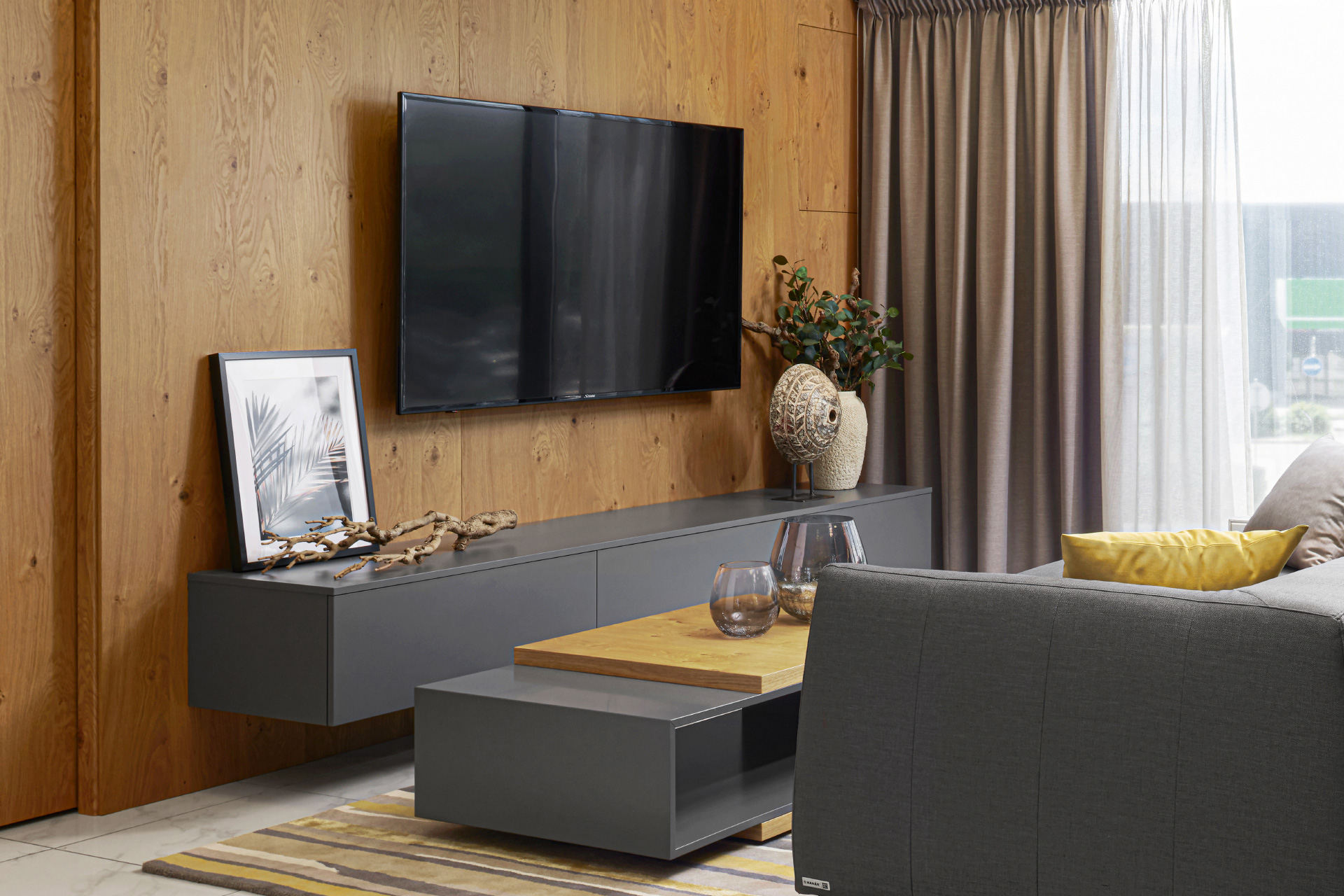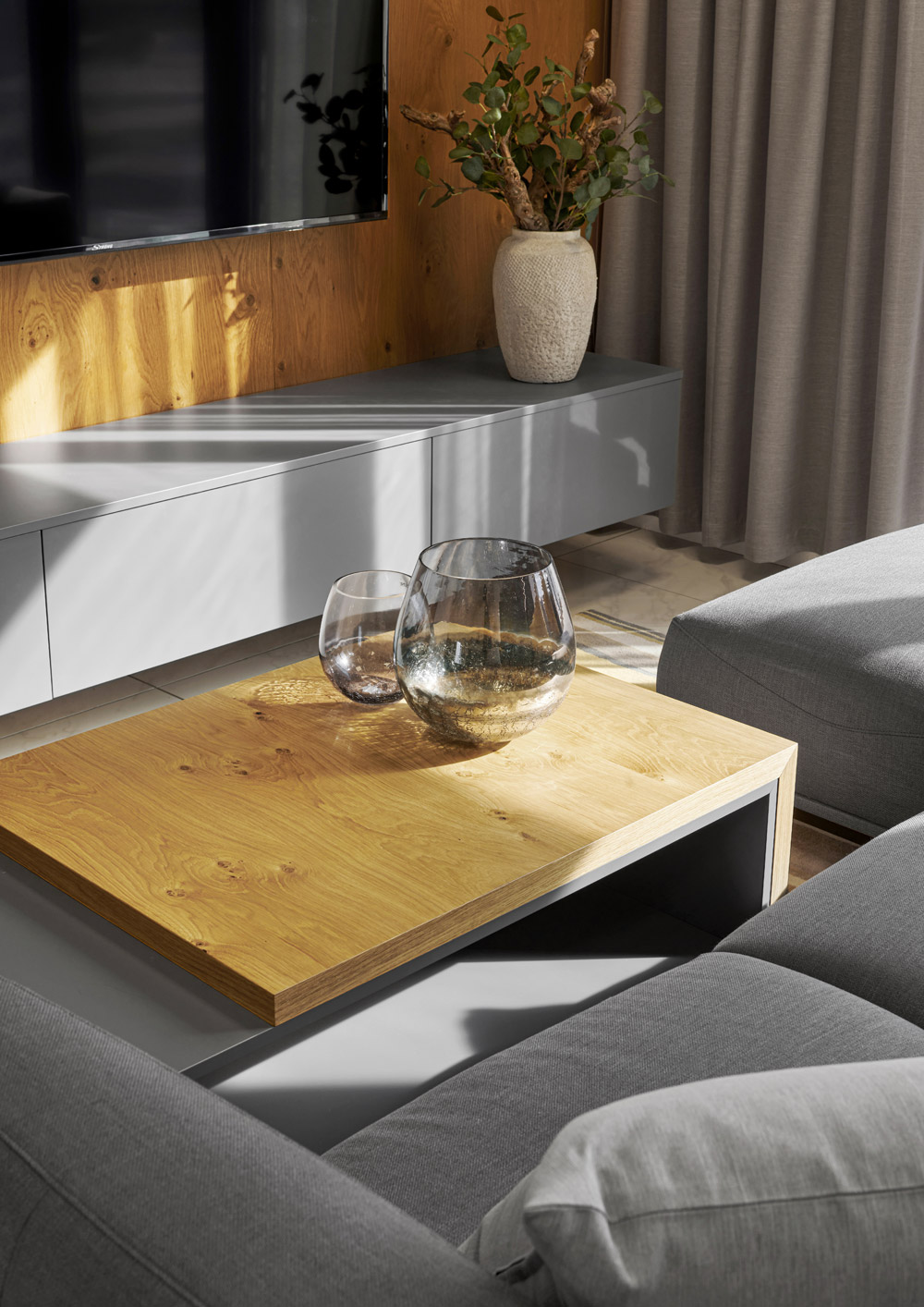 Living-room set with interior doors
When harmonised, then absolutely everything. Precisely detailed veneer panelling and interior doors in the same design will give your interior a completely different dimension.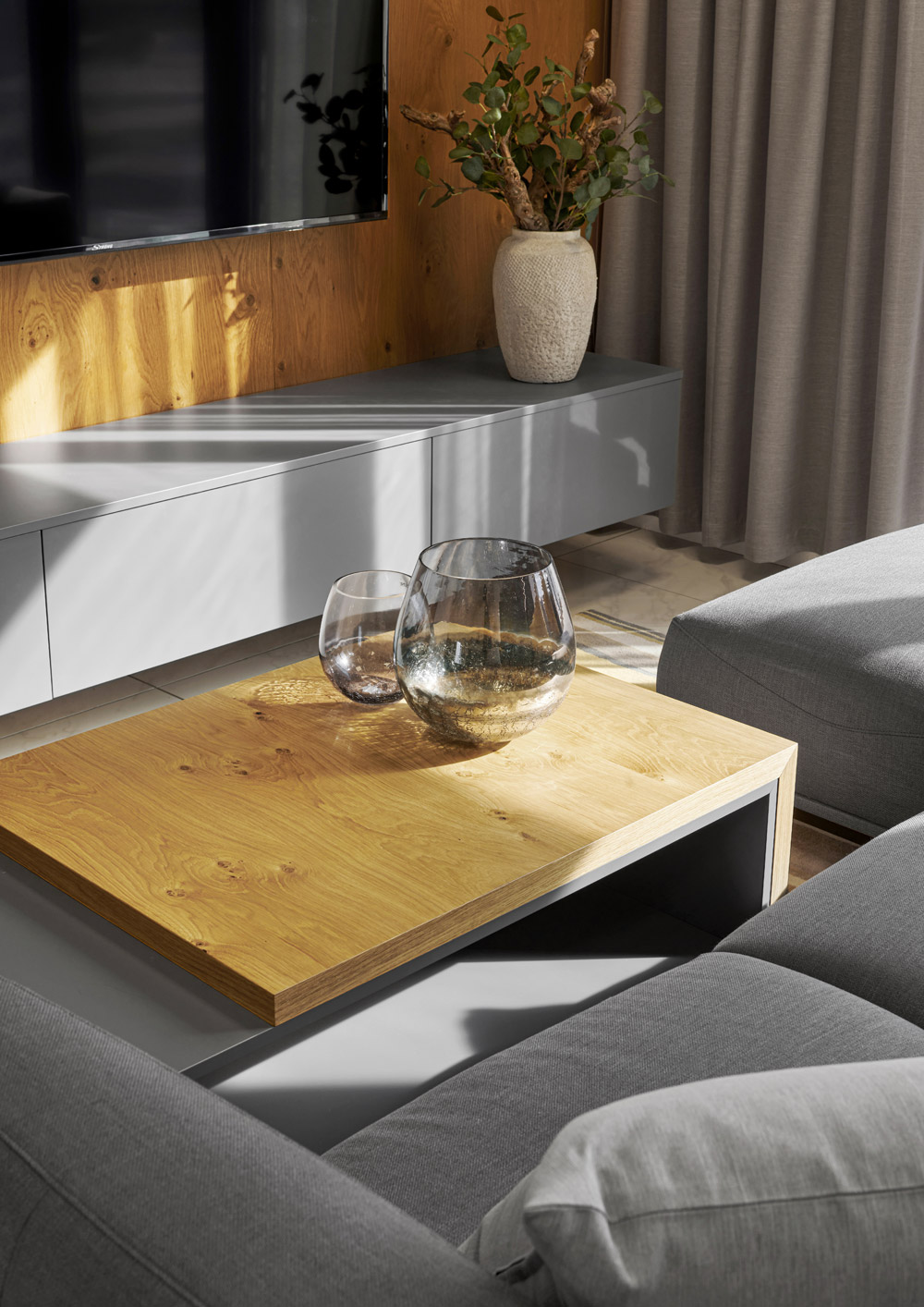 Natural veneer
is timeless and brings a pleasant warm tone to an interior. In combination with the varnish, its structure stands out beautifully.
Design shown:
anthracite star veneer - matt / old rustic oak veneer
This living room set is also available in other colours and materials.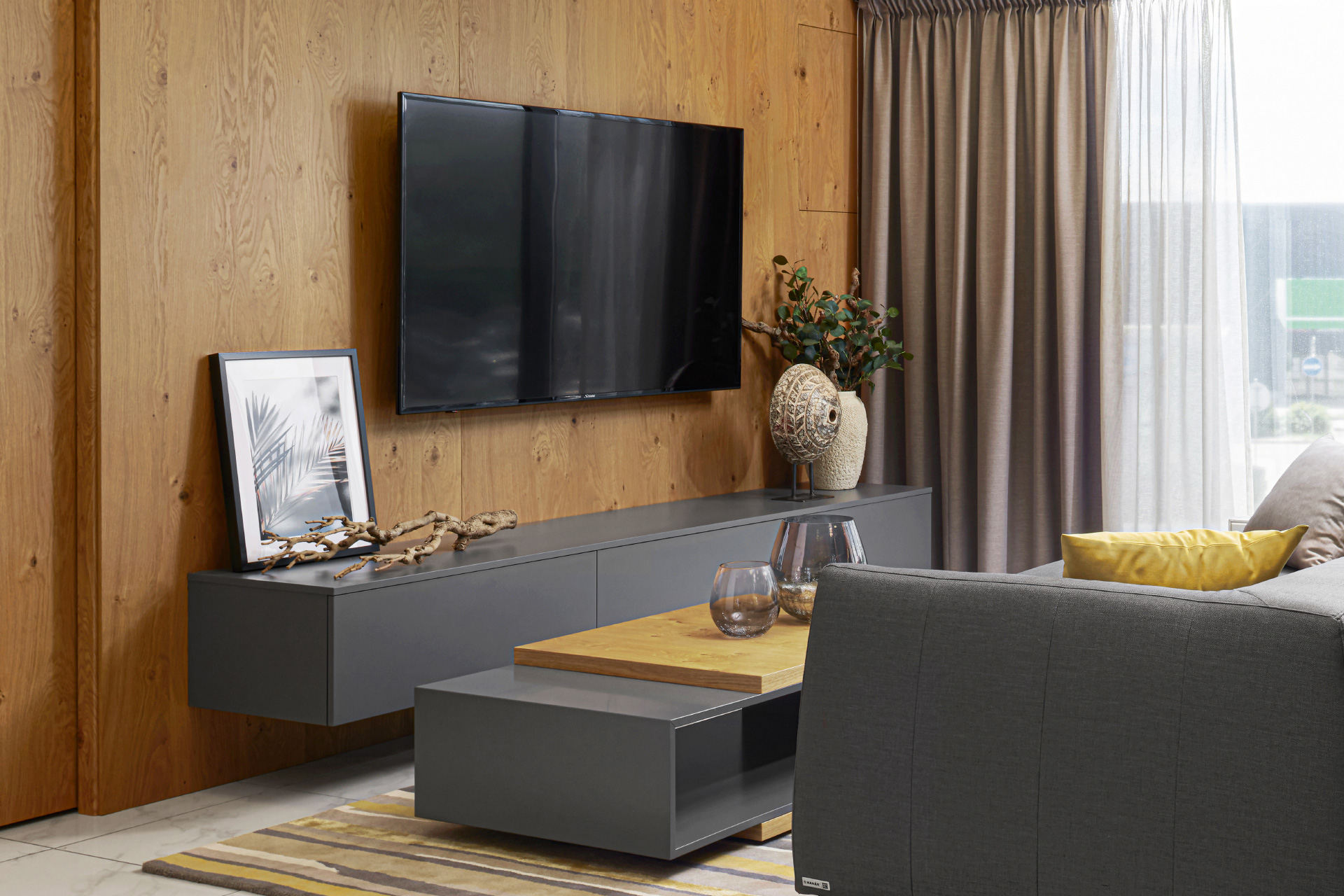 KS43 coffee table
We can adapt the table to the interior. It can be produced in various colours and materials.
Make an appointment at one of our more than 60 studios
Reference of living-room set with interior doors