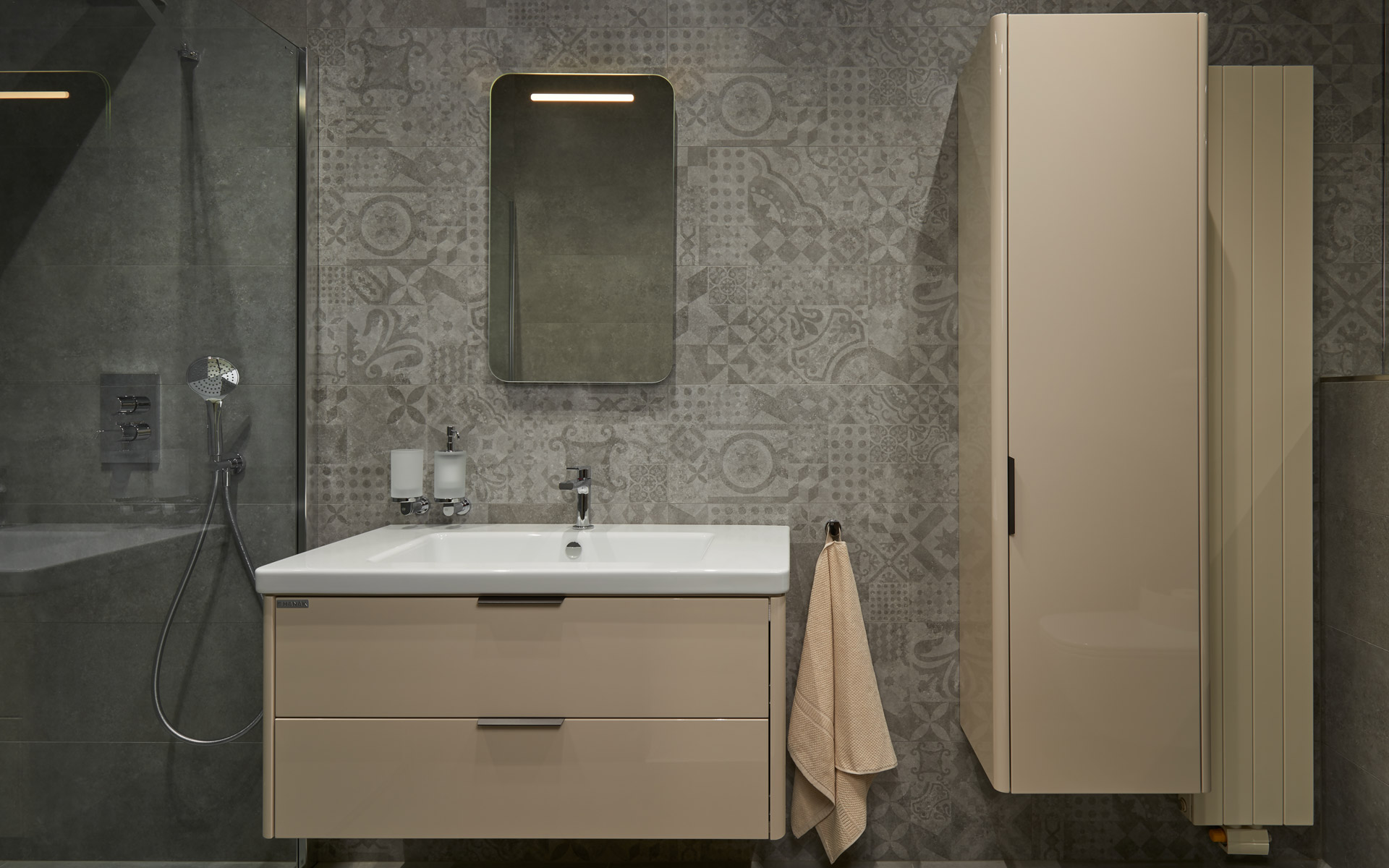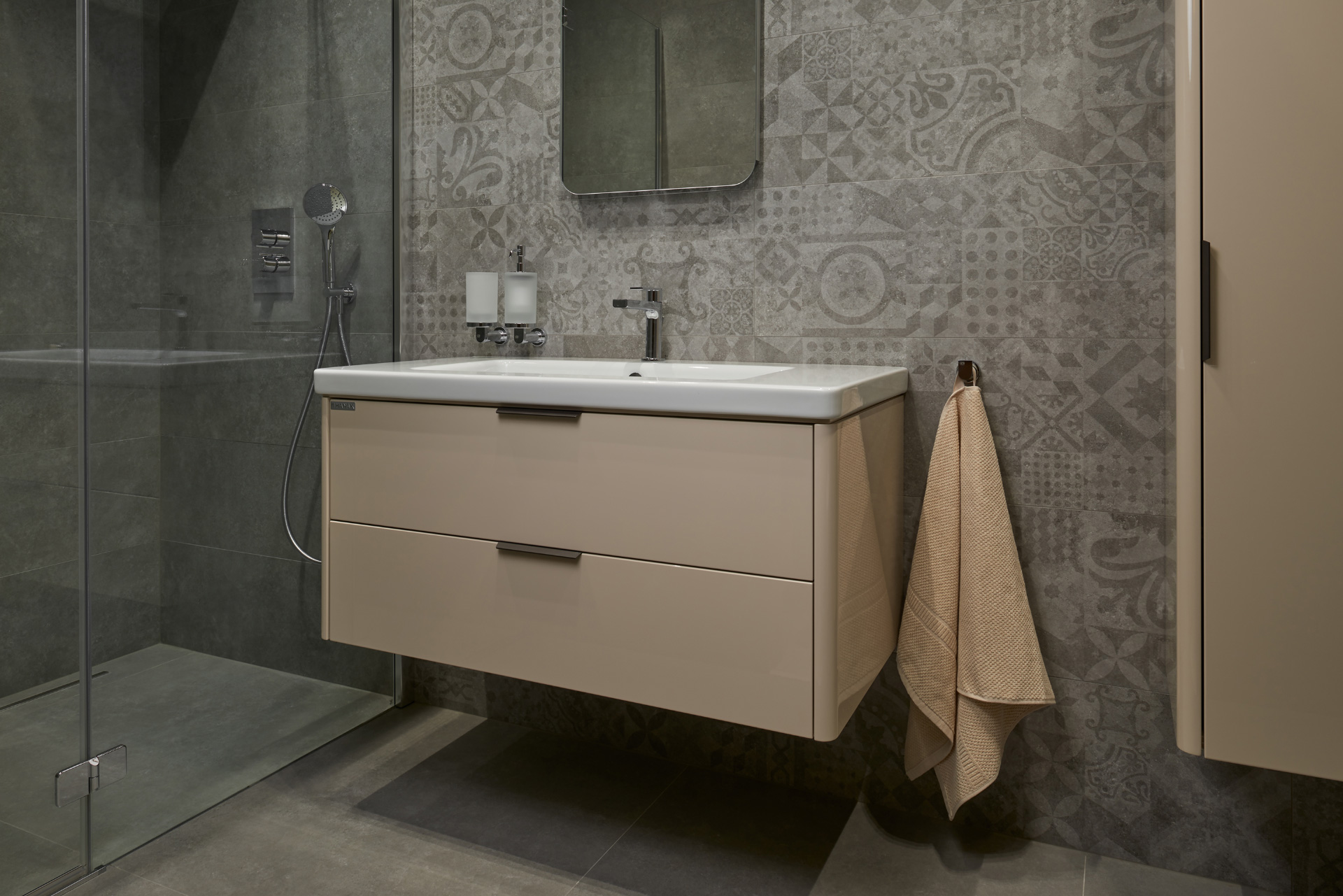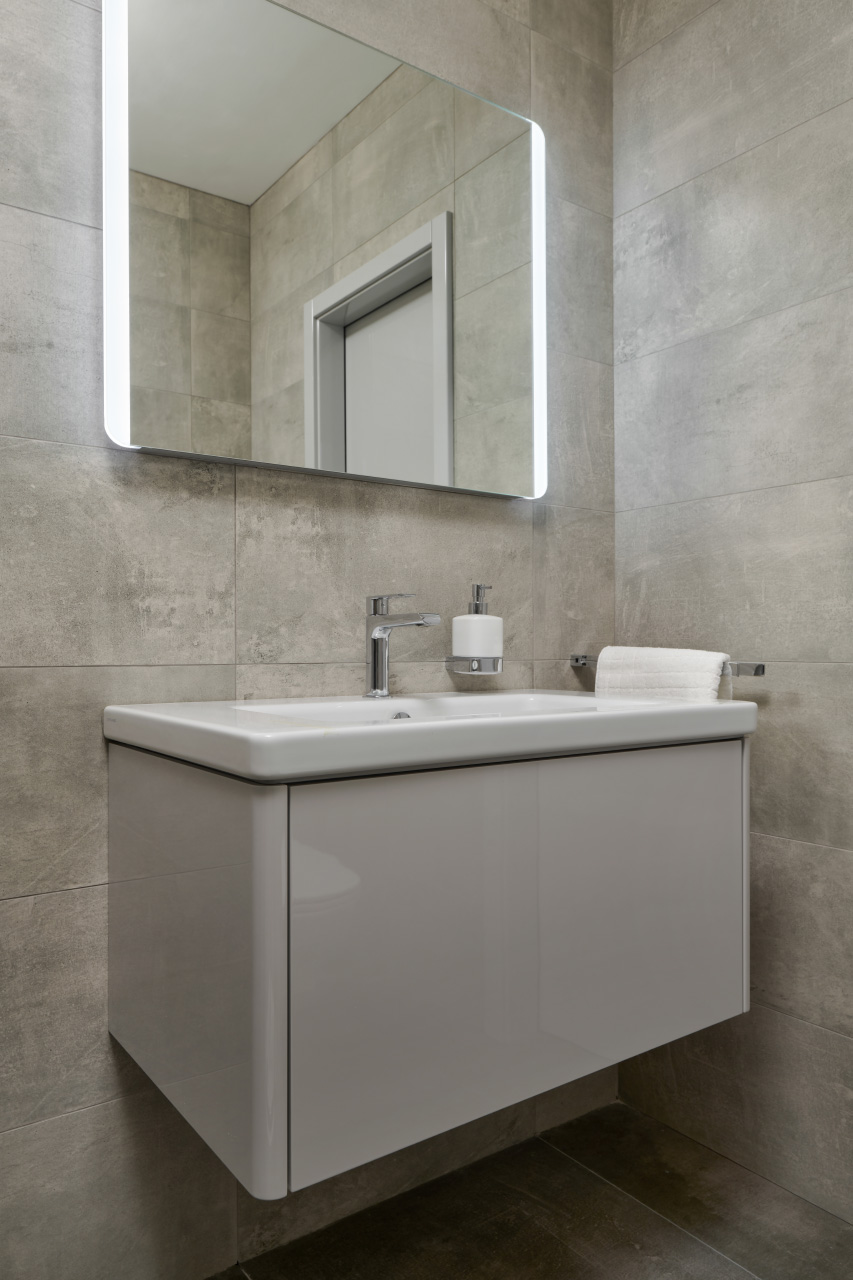 VICTORIA bathroom
Bathroom set with a relatively timeless design. Straight lines alternated with fine round wood on the body. Available in two variants with an inconspicuous handle or handle-free design.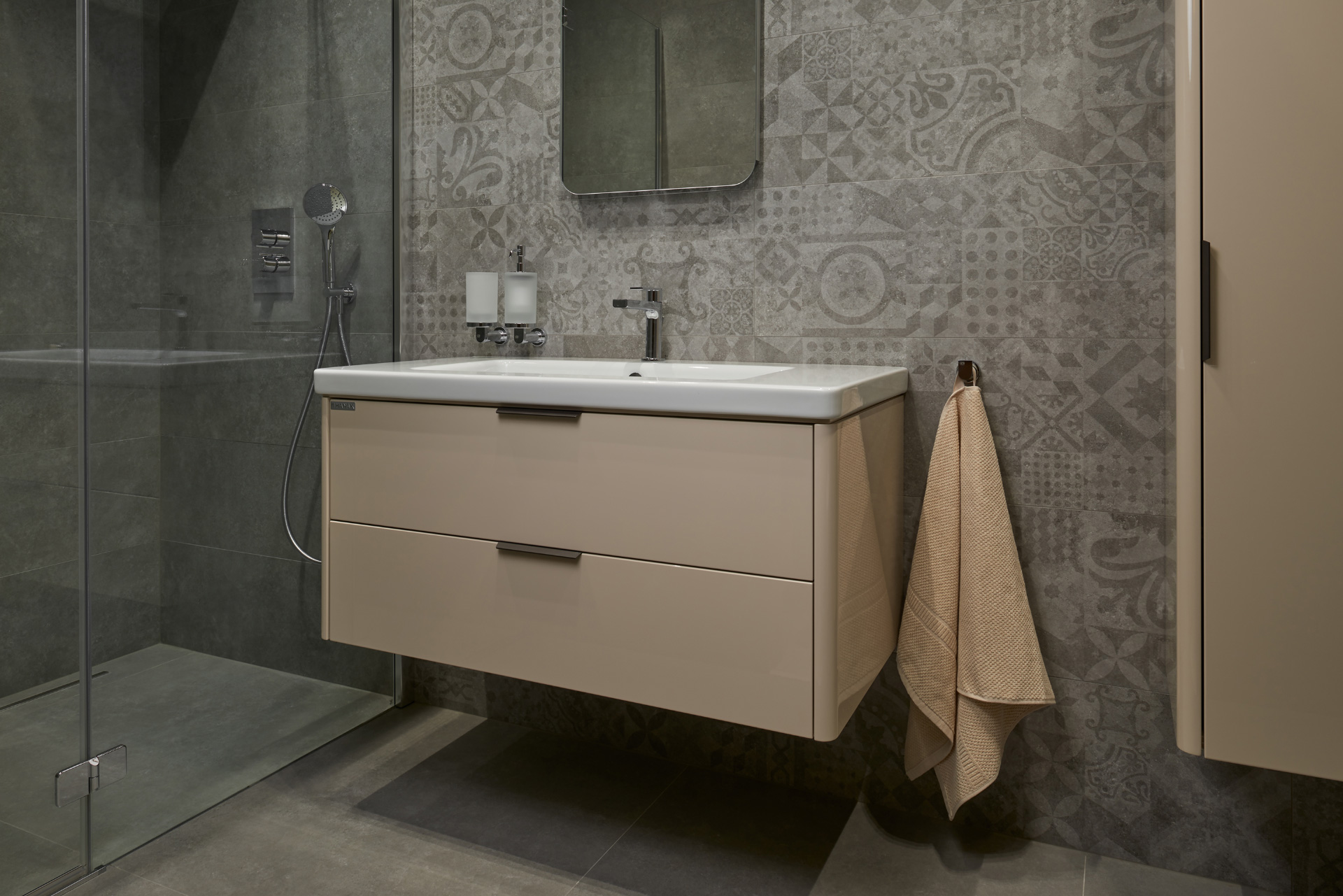 Bathroom cabinets
The basis of the set is a lower pull-out cabinet and a vertical high cabinet with storage space.
Design shown:
beige / grey varnish - high gloss
This bathroom is also available in other colours or materials.
Hanák Interior Concept
Bathroom and interior door in the same lacquered design.
Make an appointment at one of our more than 60 studios