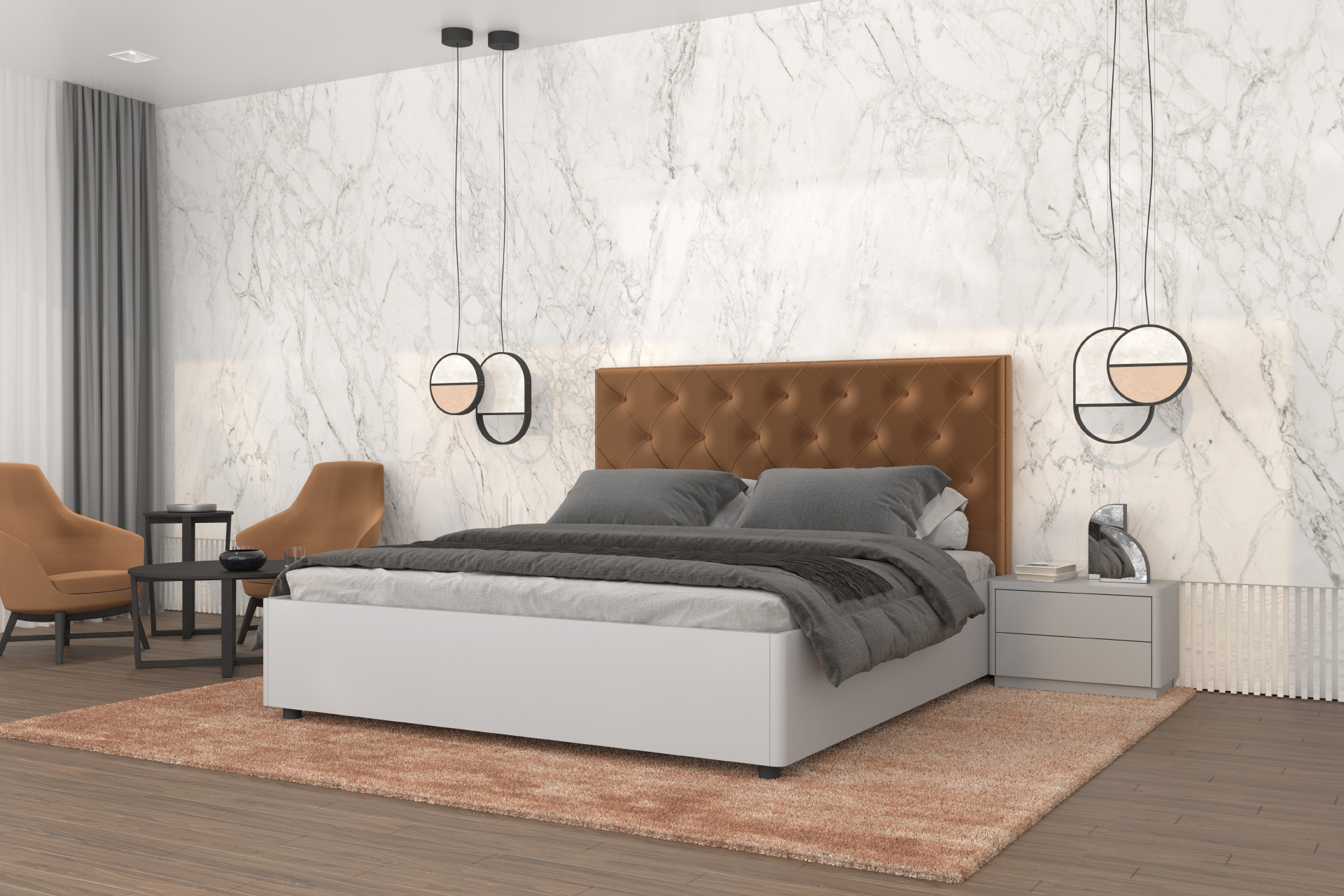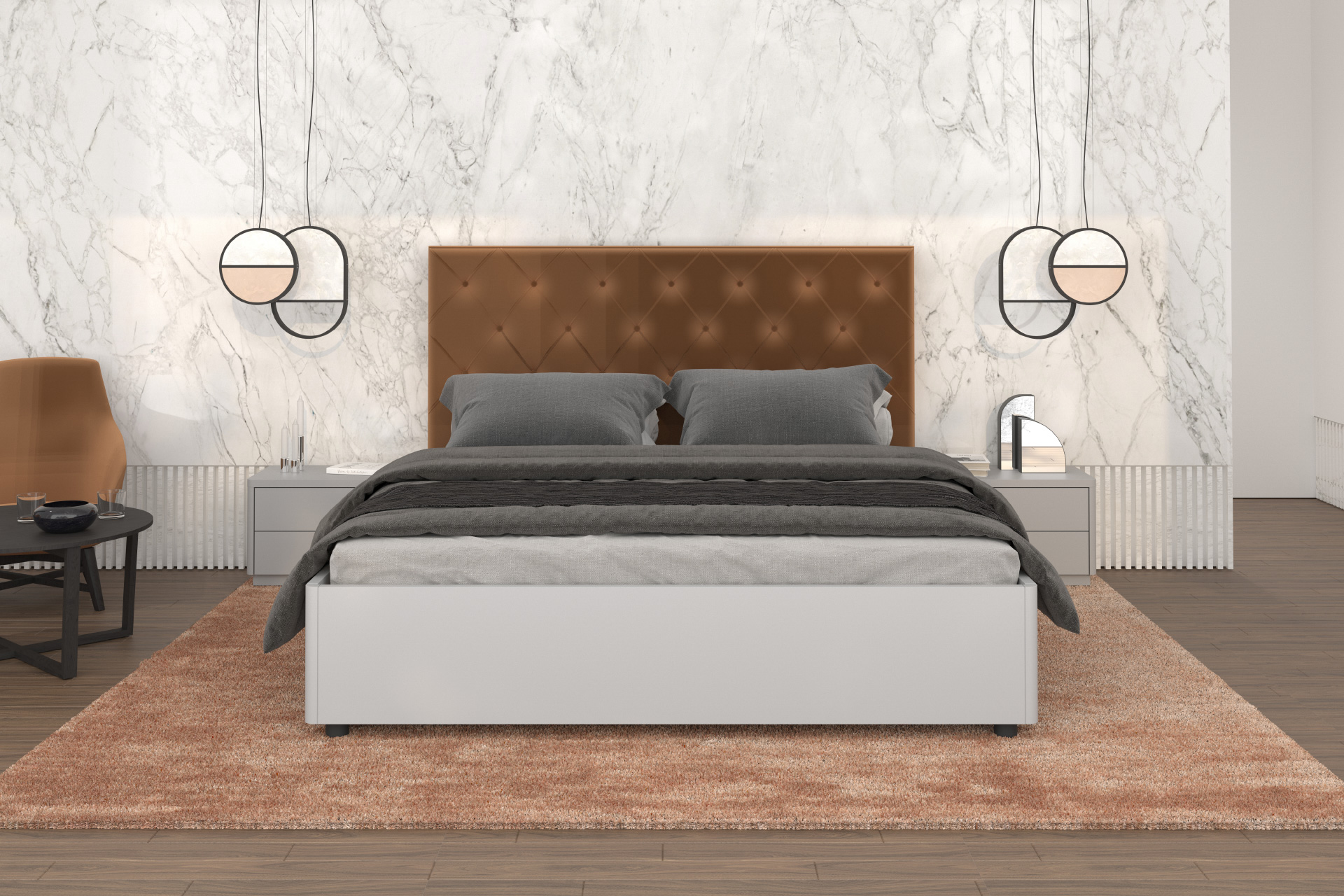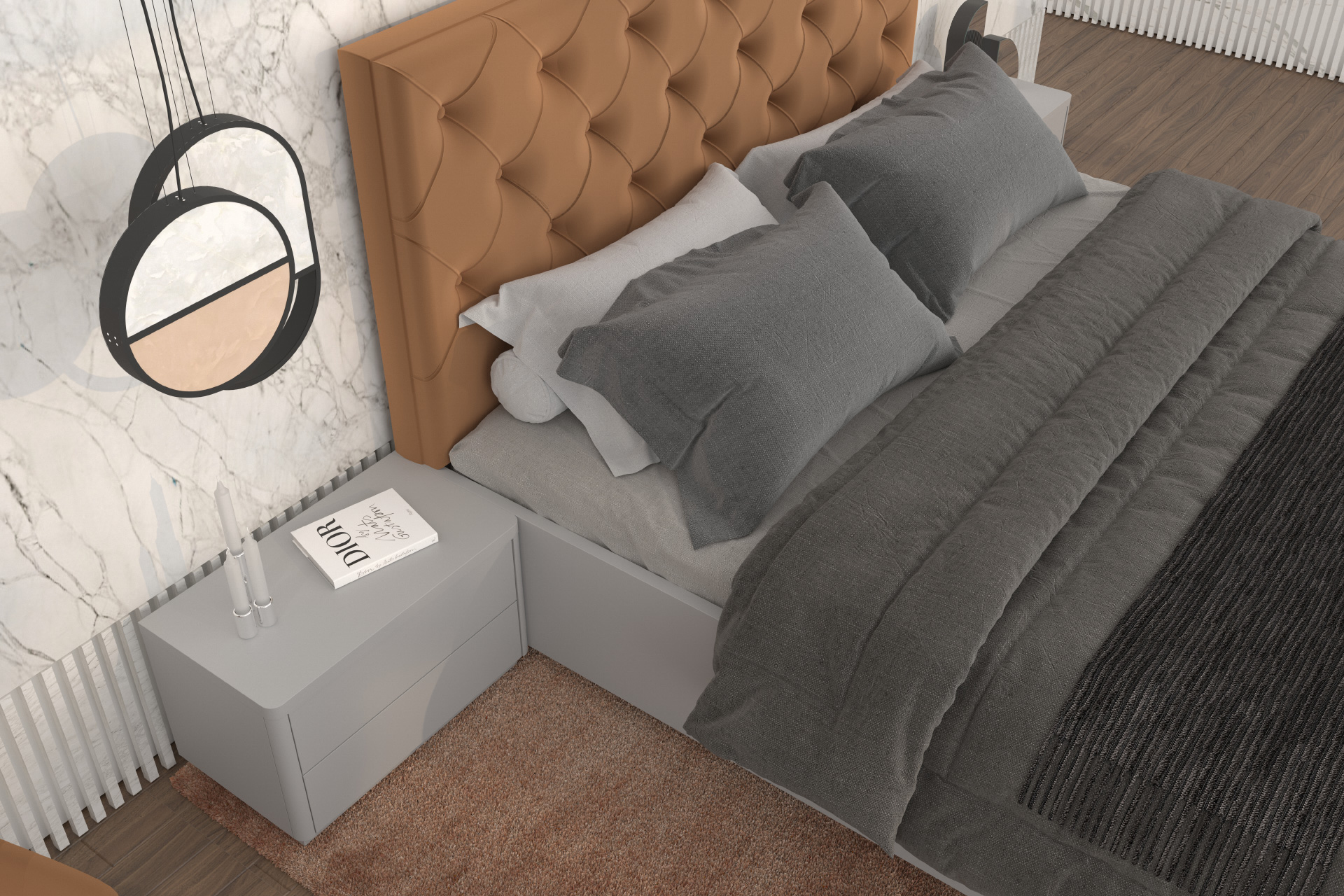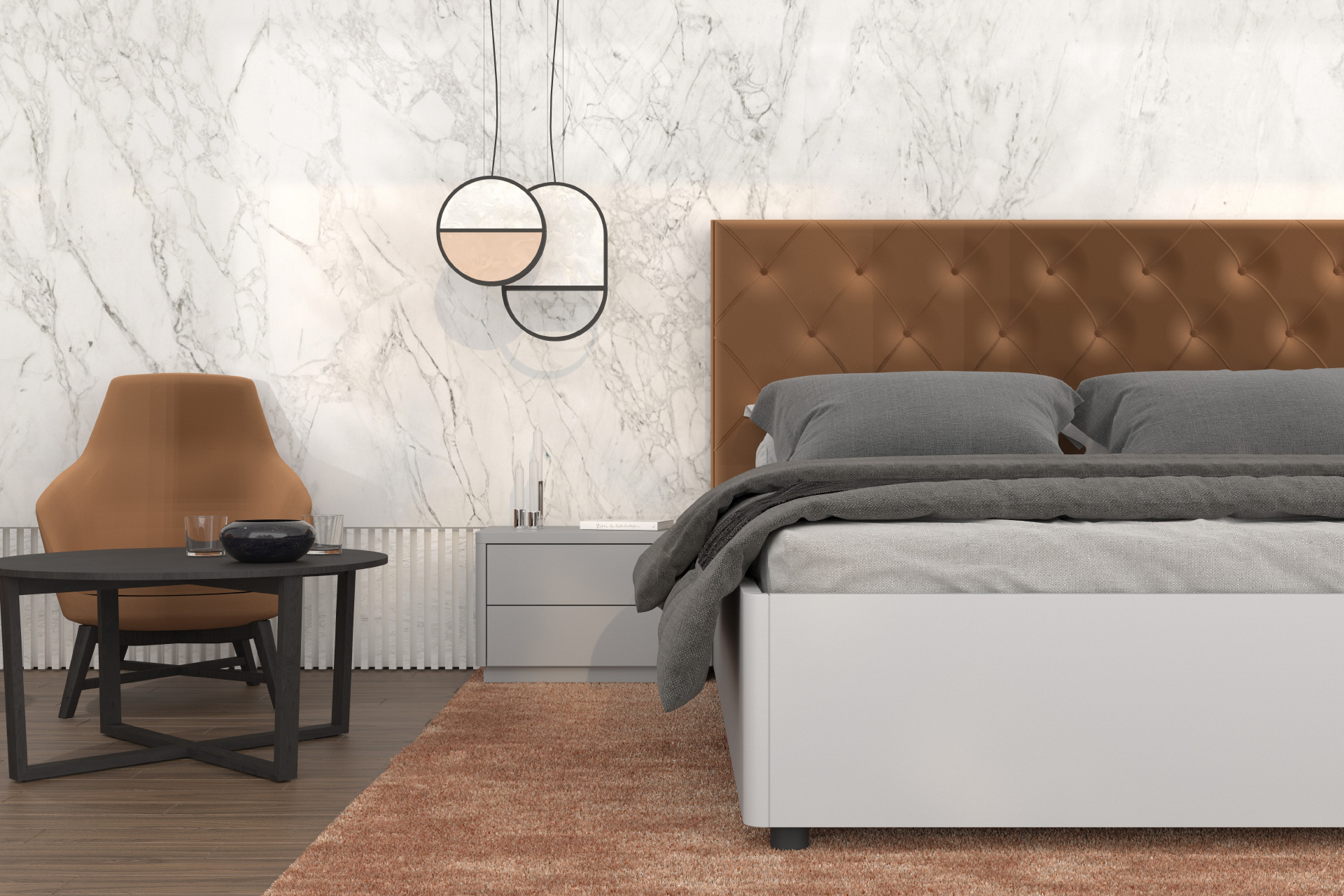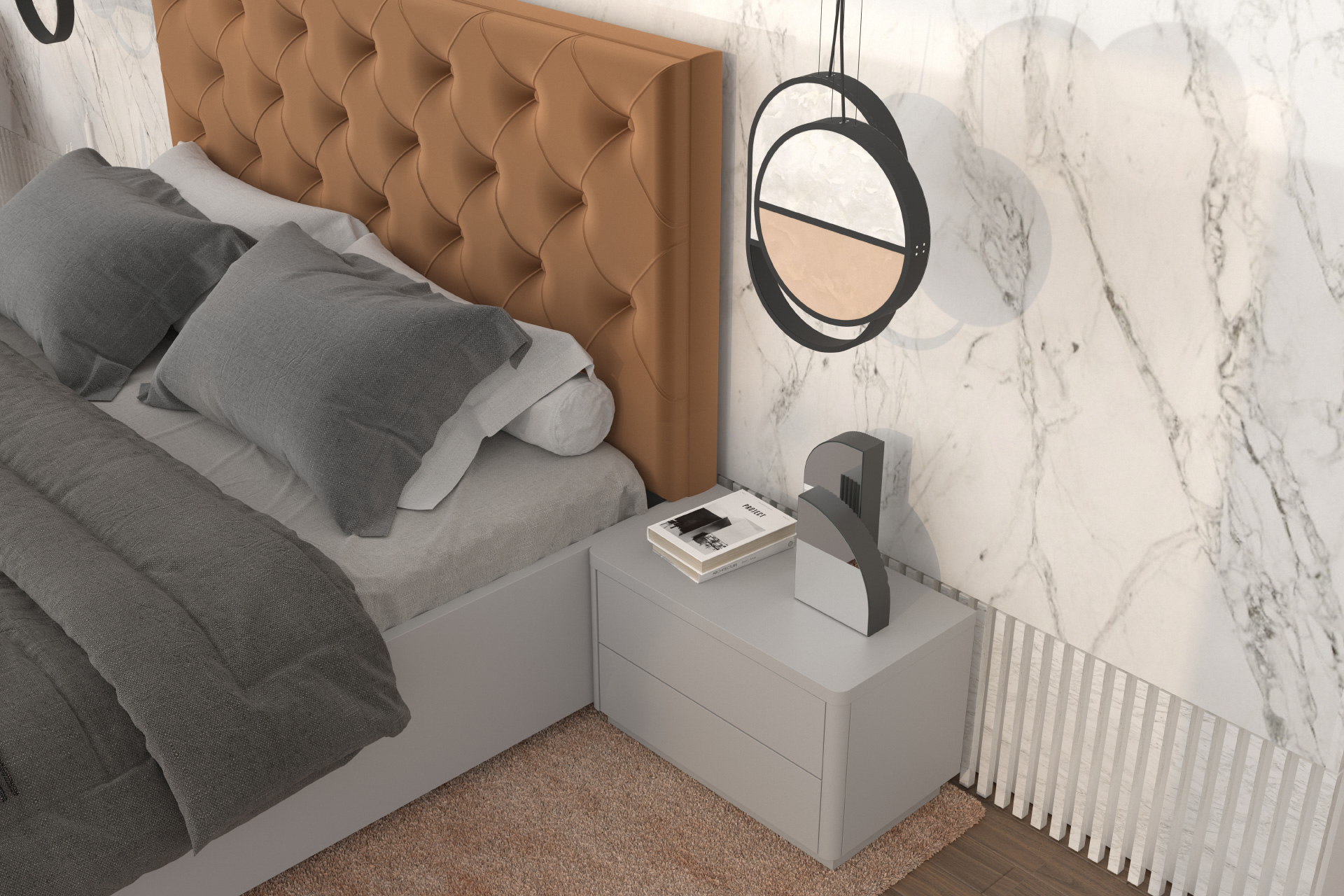 ELISABETH bedroom
The ELISABETH series with a high upholstered front is very elegant and will elevate any interior to a higher level.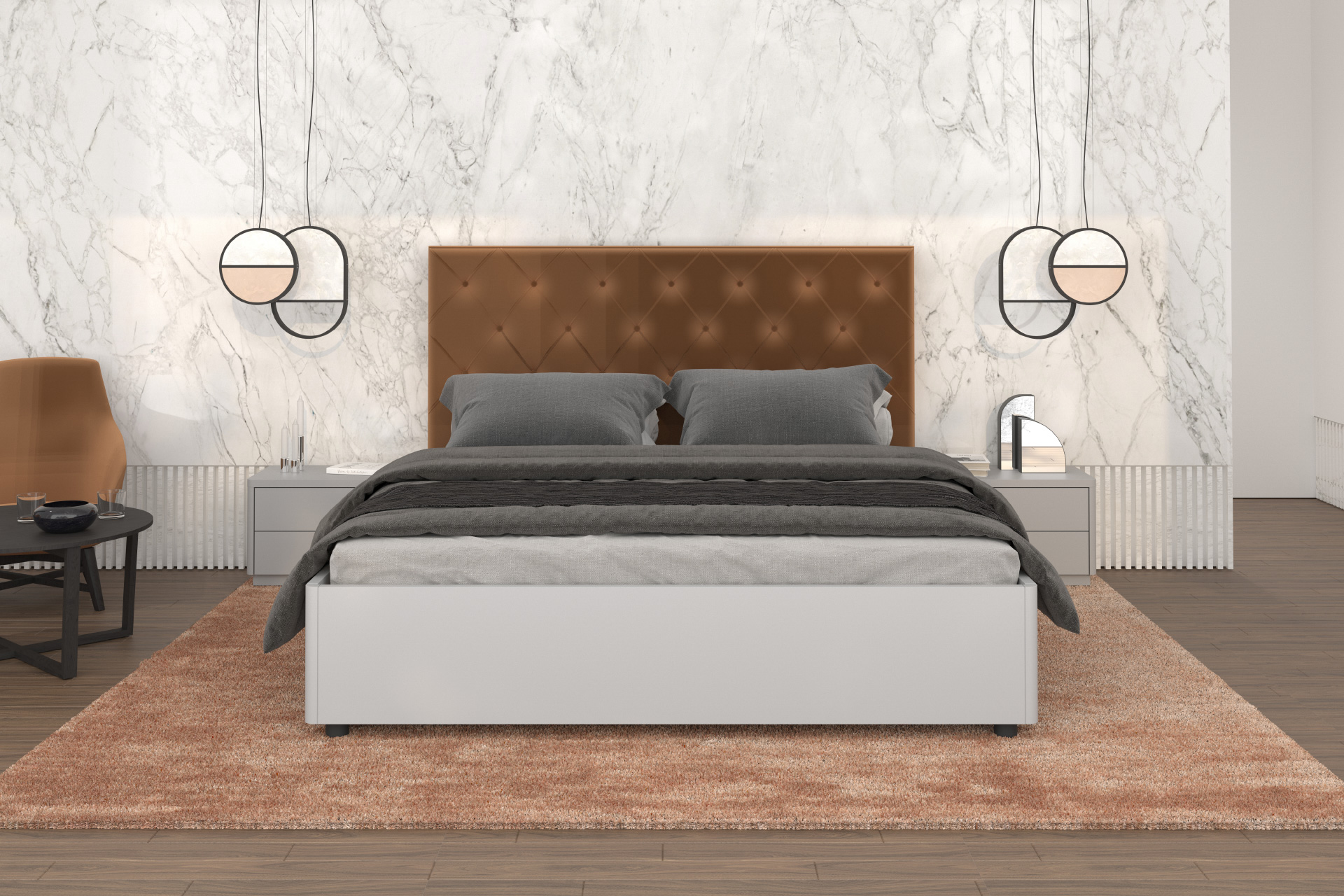 Colour contrast
of light grey matt lacquer with the upholstery in a rusty brown shade, which creates a perfect match.
Design shown:
grey varnish matt / BRAVEHEART 24 SUNSET upholstery
This bedroom is also available in other colours and materials.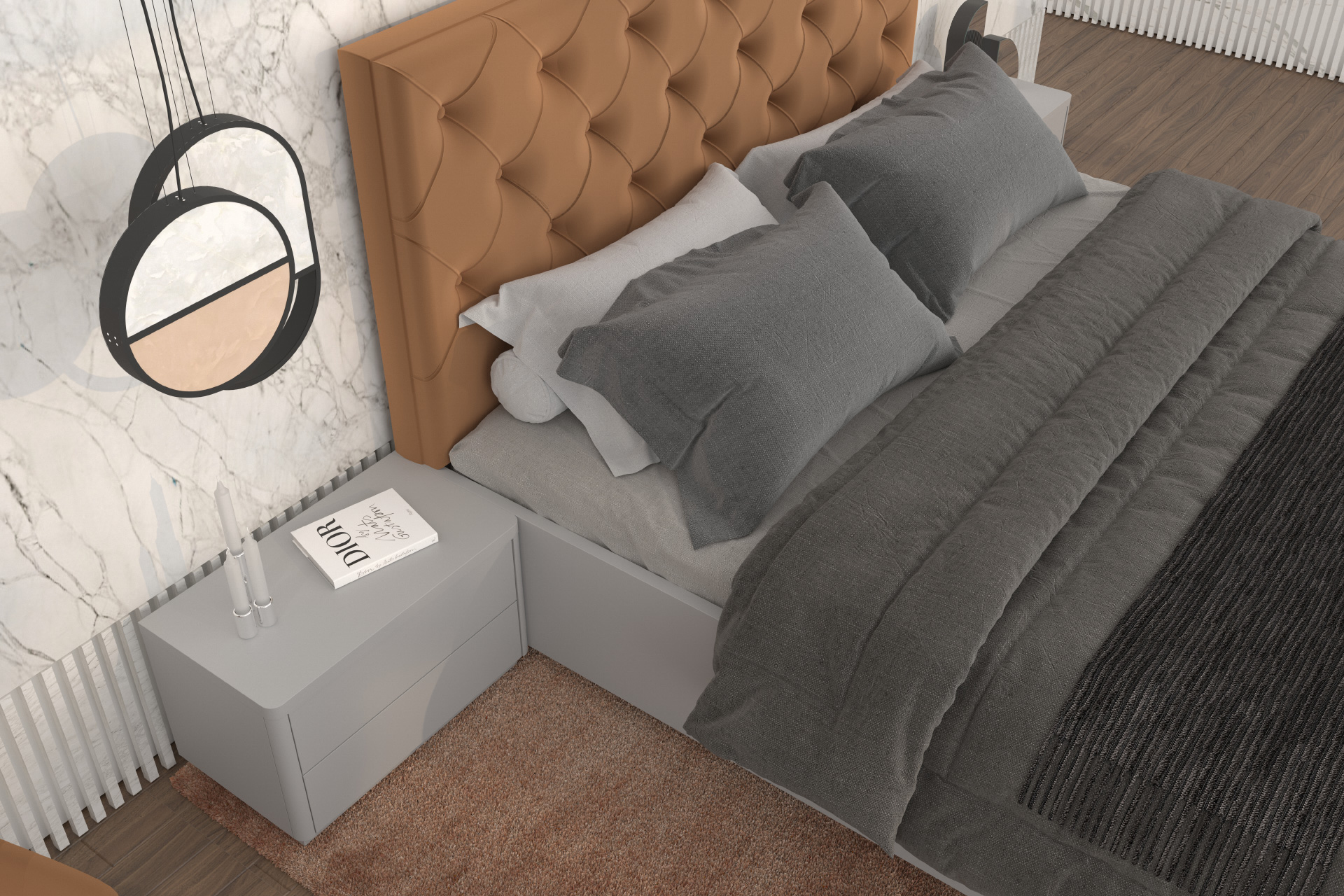 Bedside tables
and the bed frame are in the same material and colour, including rounded details.
Make an appointment at one of our more than 60 studios