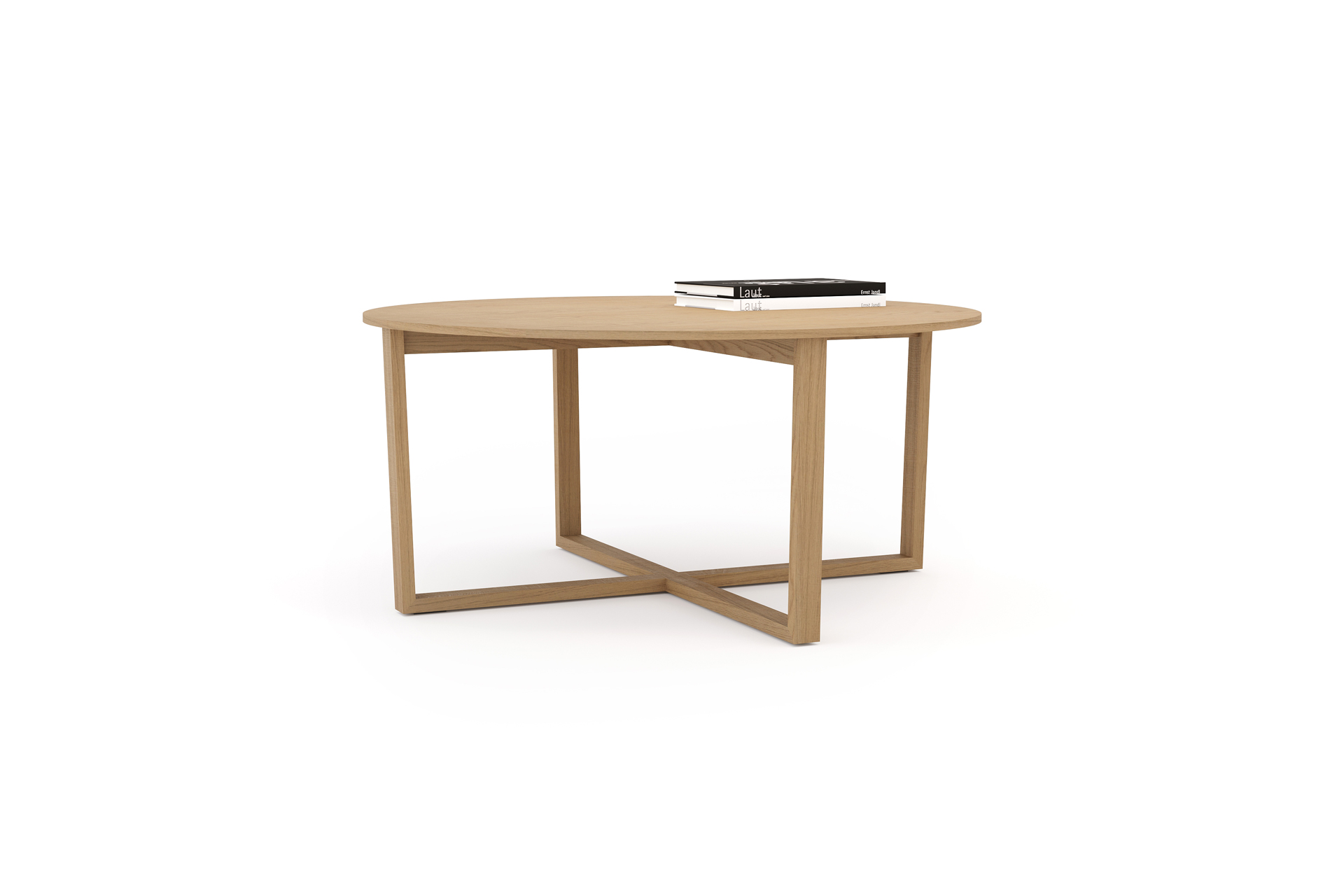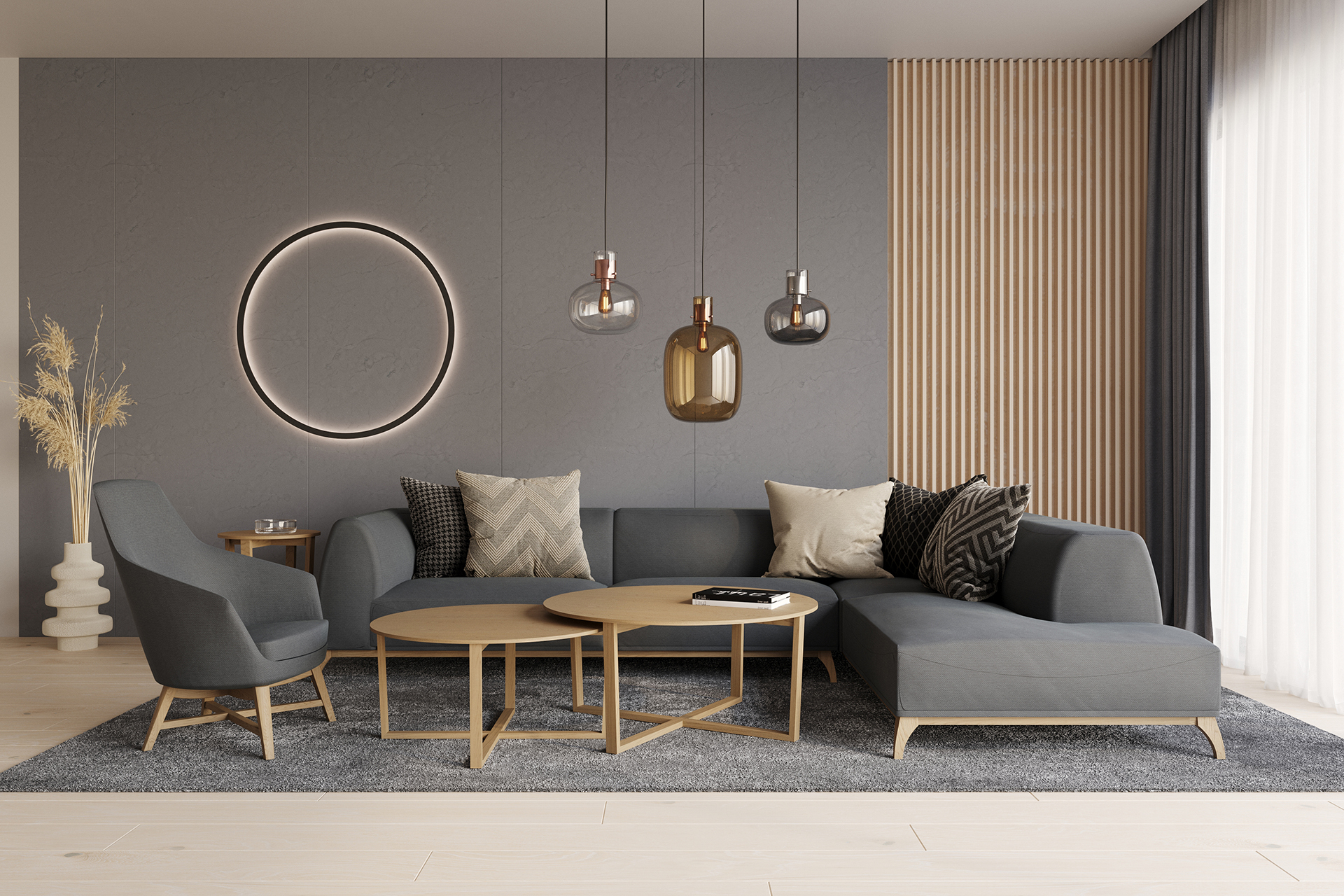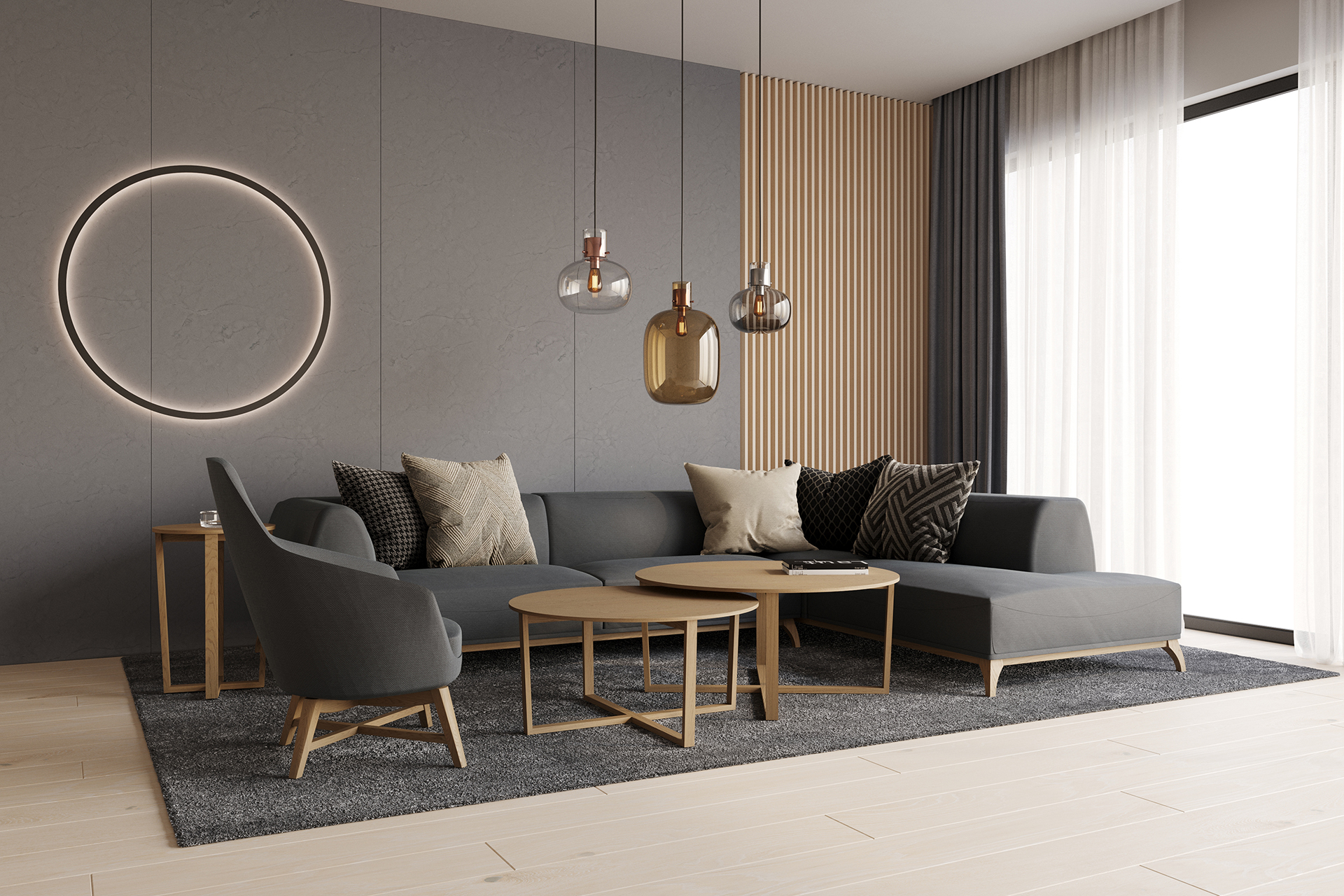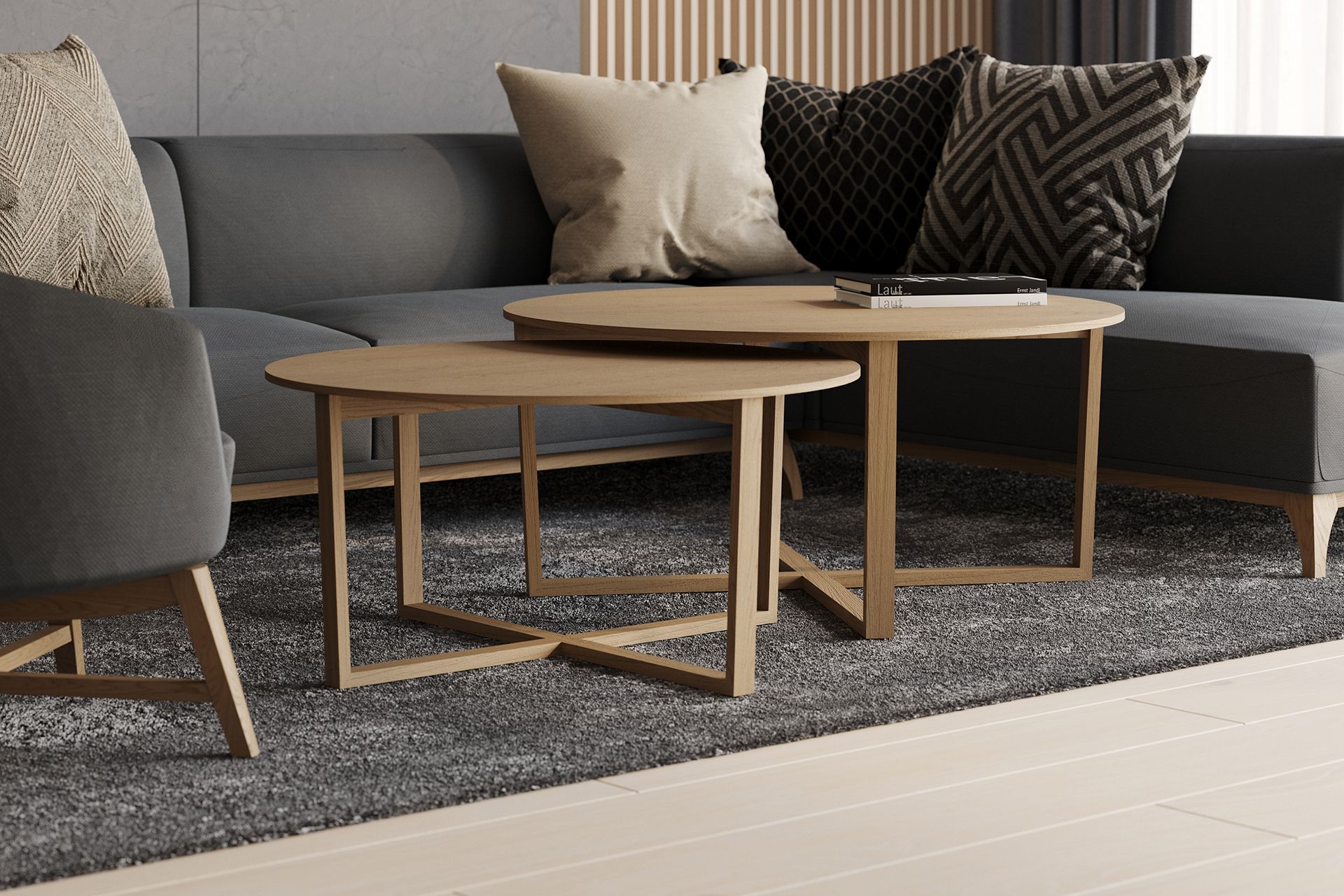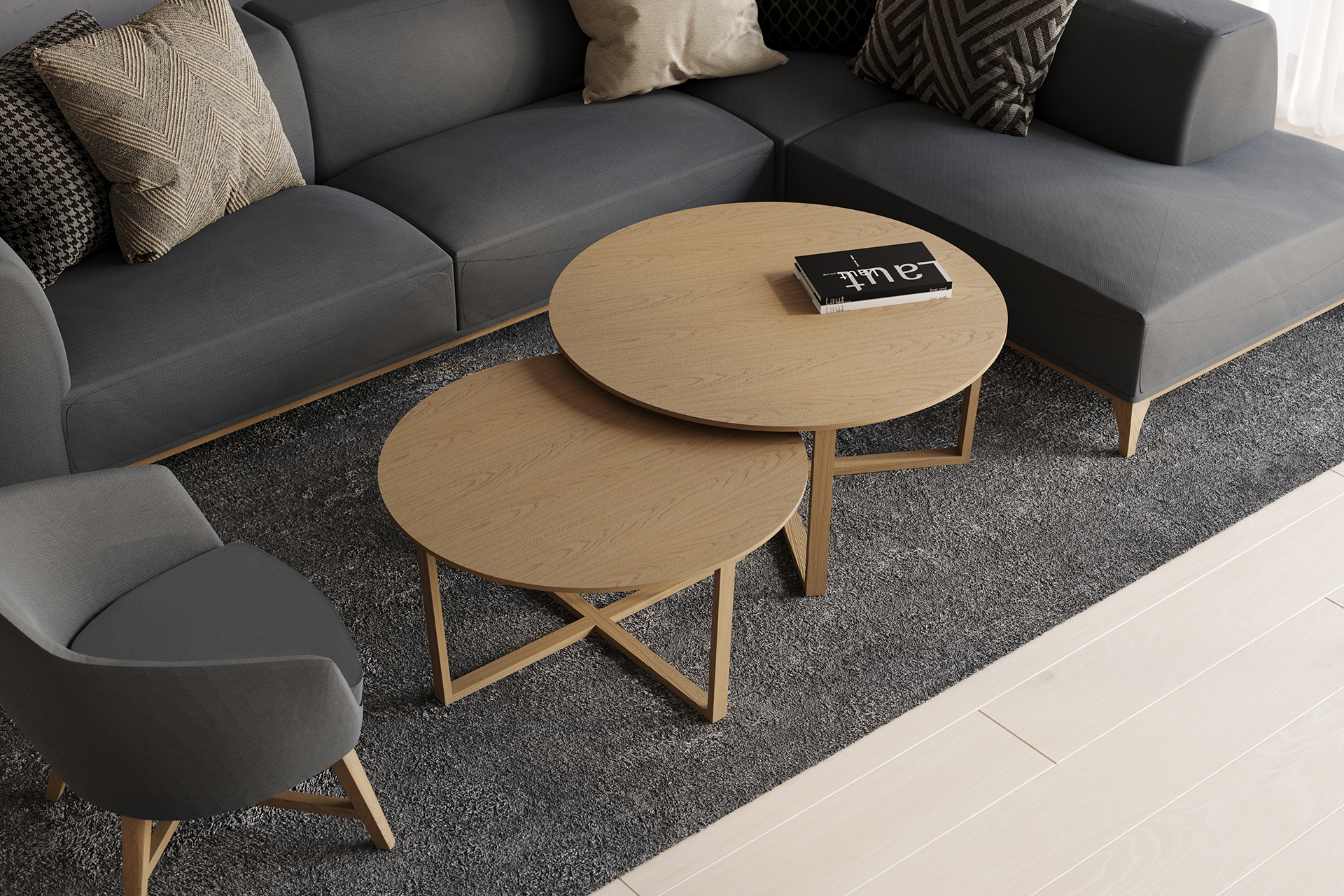 KS18 coffee table
The round coffee tables offer up to four diameter and height options. They are characterised by a high variability of use.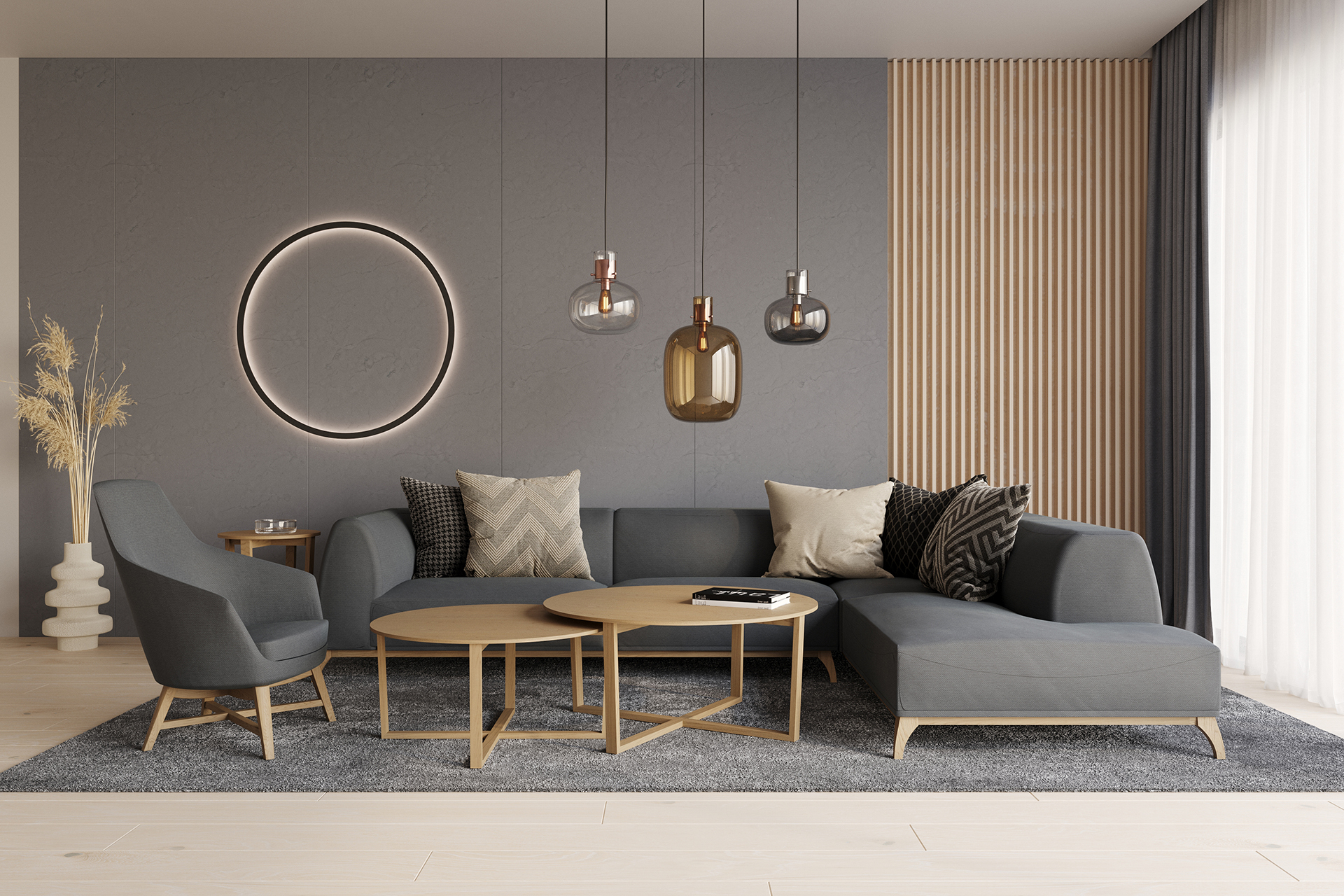 Table variation
You can put them in living rooms, bedrooms and entrance halls, or use them as decorative solitaires.
Design shown:
KS18 coffee table - OLD american oak veneer
GENESIS lounge suite - Acapulco 601 upholstery fabric
SUNSET armchair - Acapulco 601 upholstery fabric
This table is also available in other colours and materials.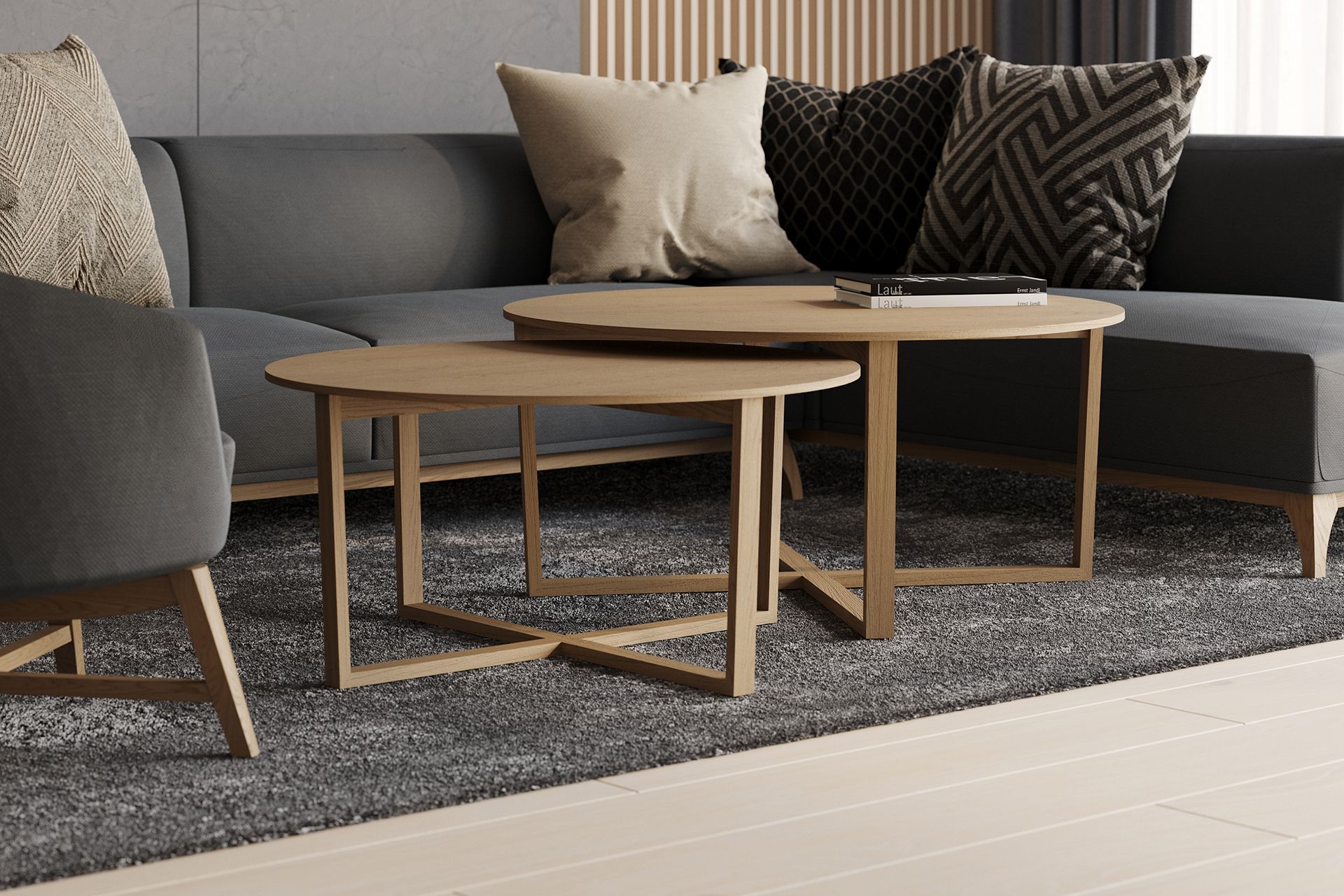 Table variants and dimensions
Solid: Ø 42 / v. 41, Ø 42 / v. 60, Ø 80 / v. 41, Ø 100 / v. 45 cm
Make an appointment at one of our more than 60 studios
Reference of KS18 coffee table