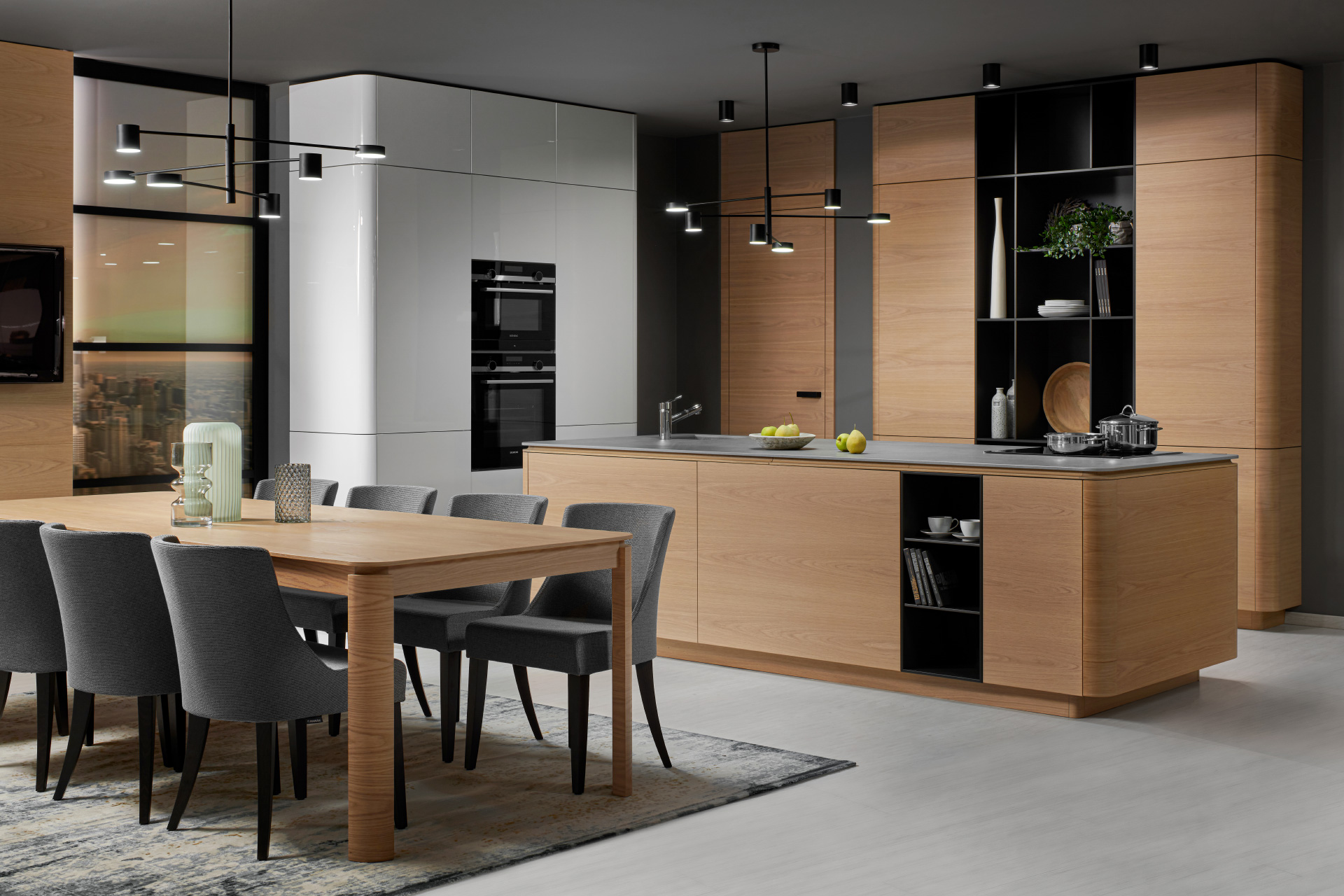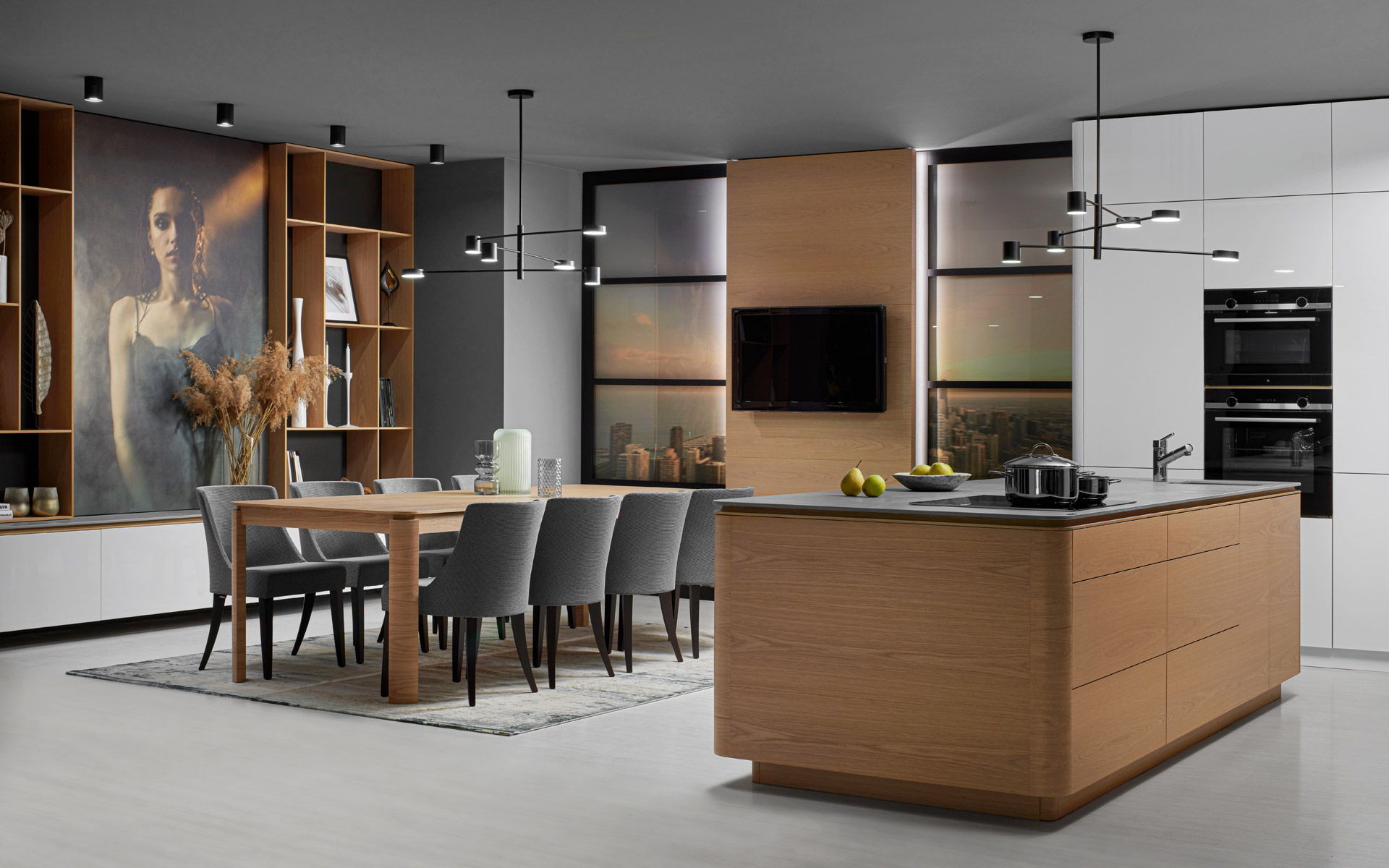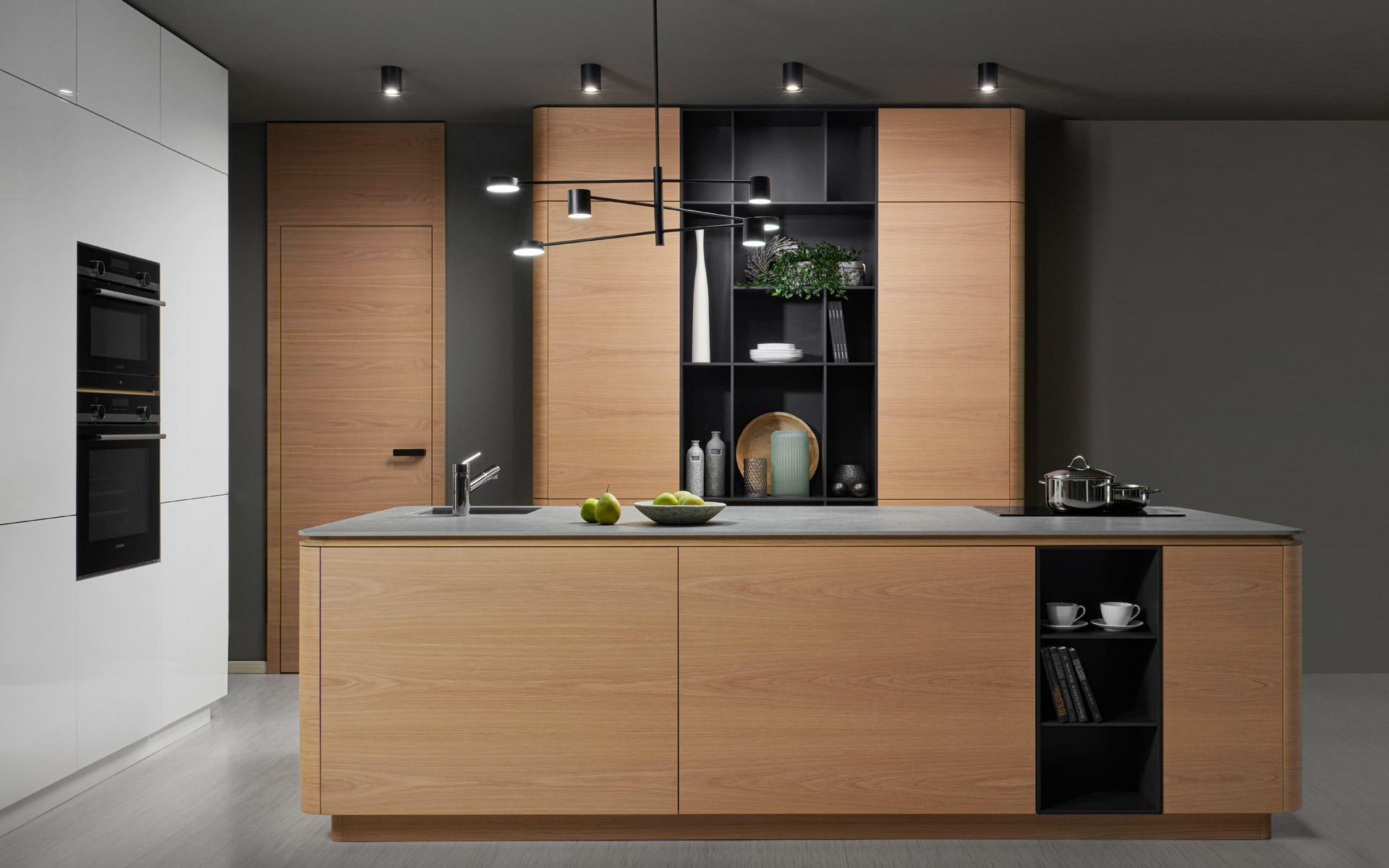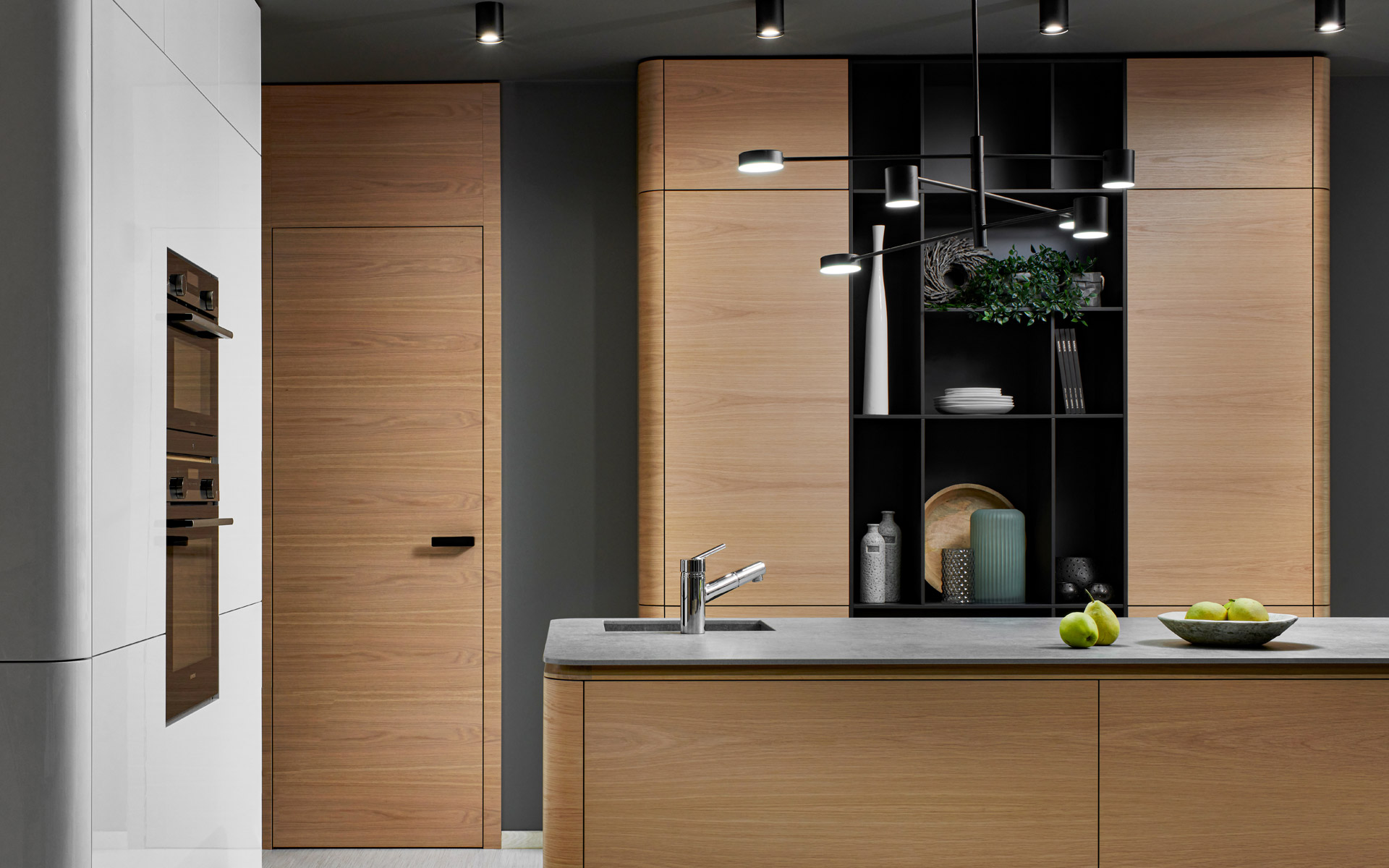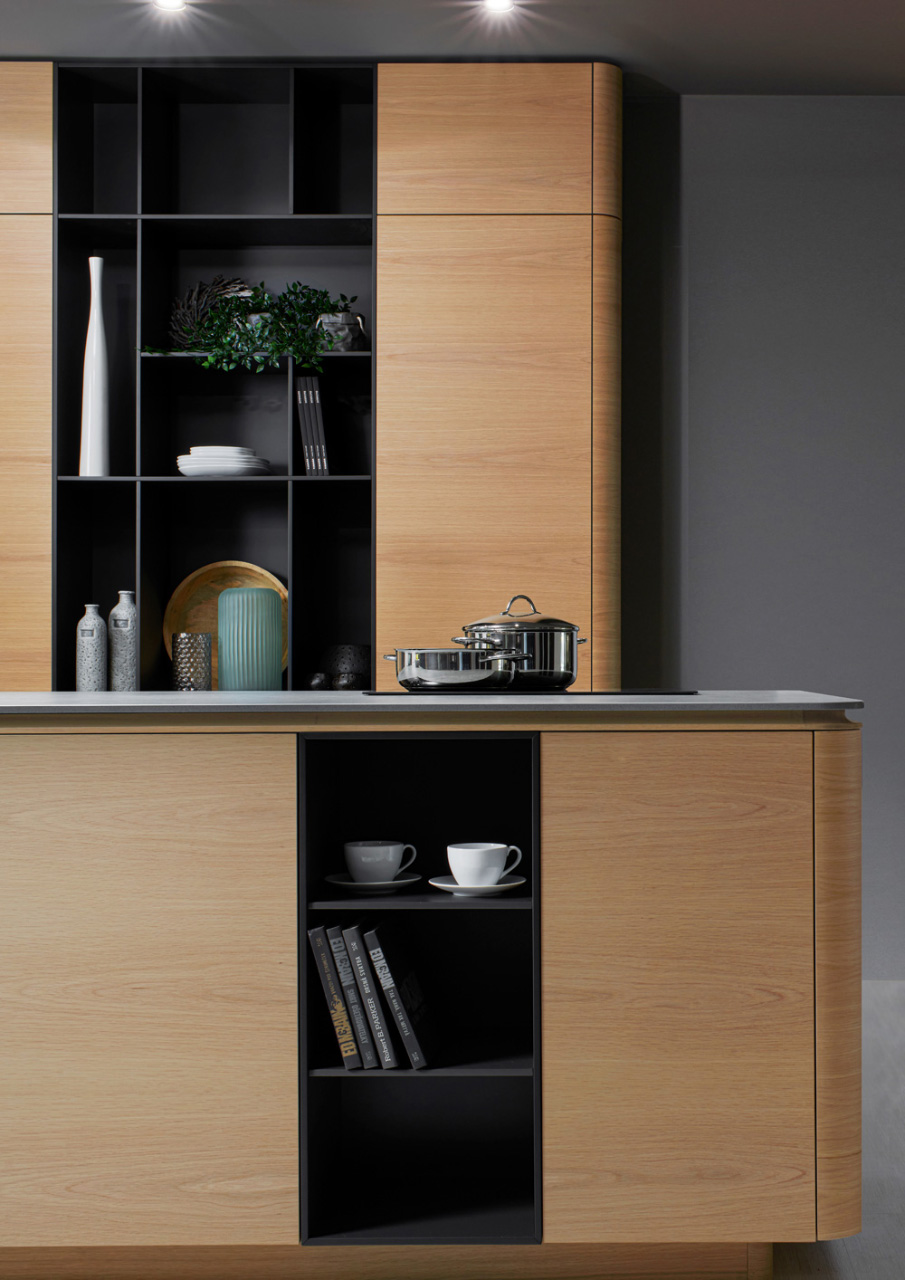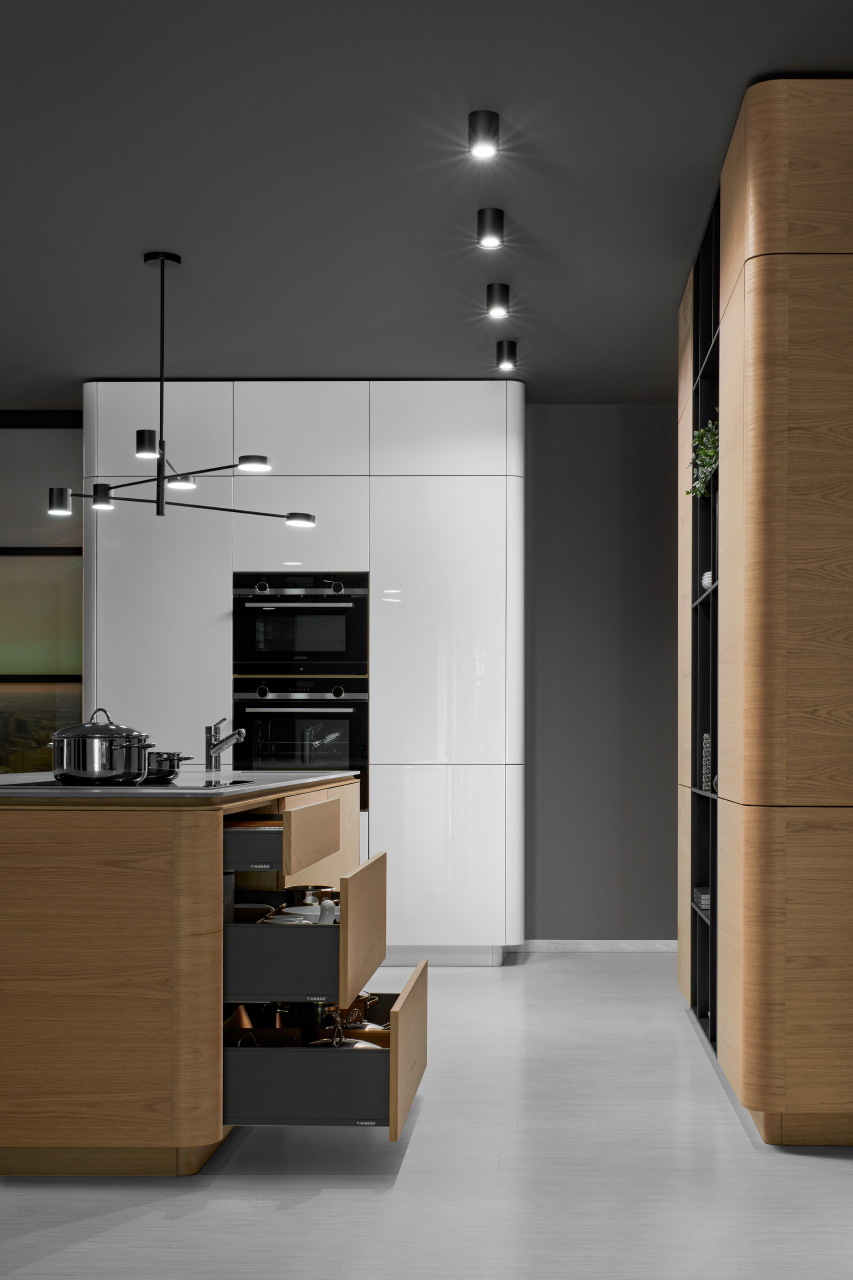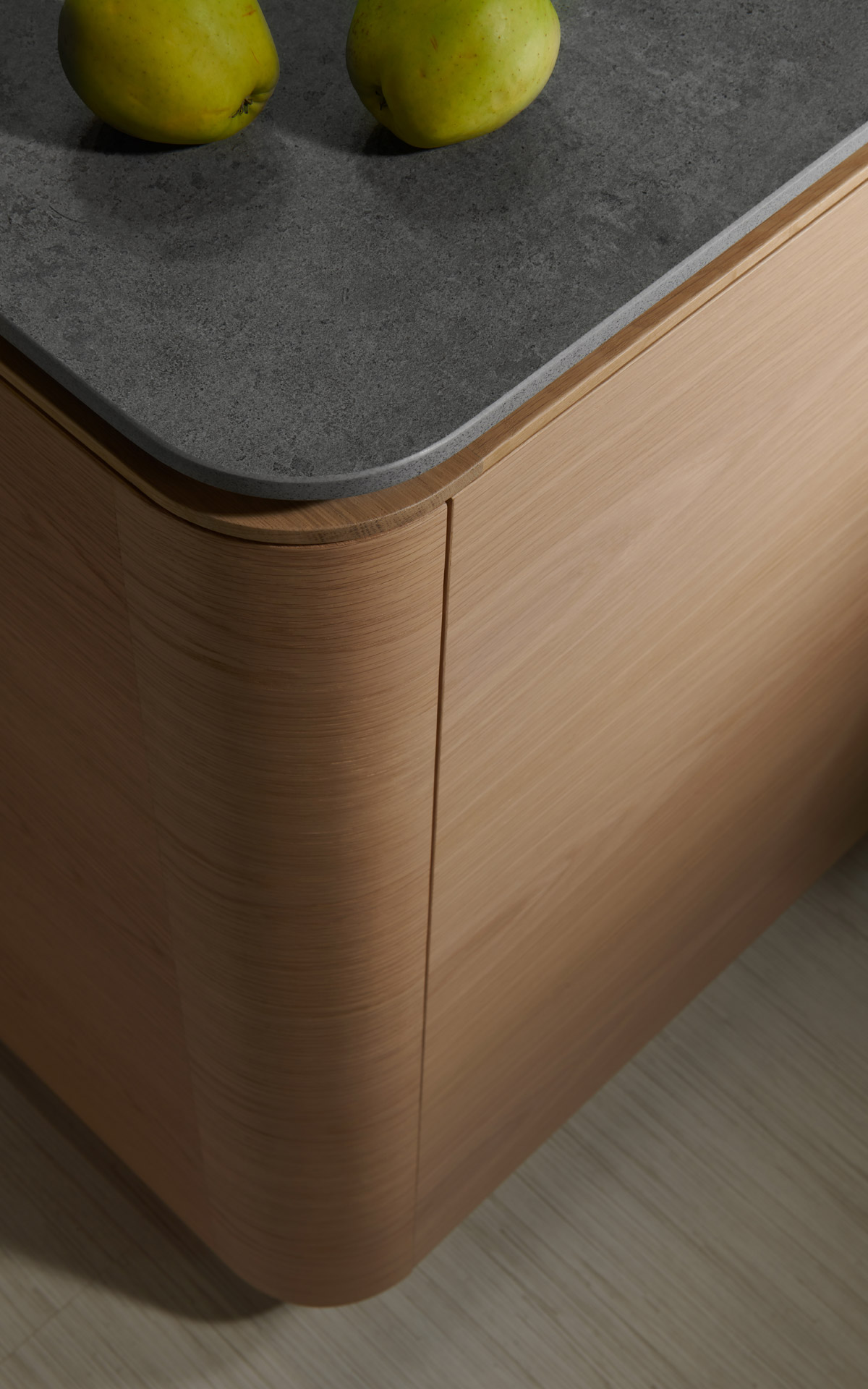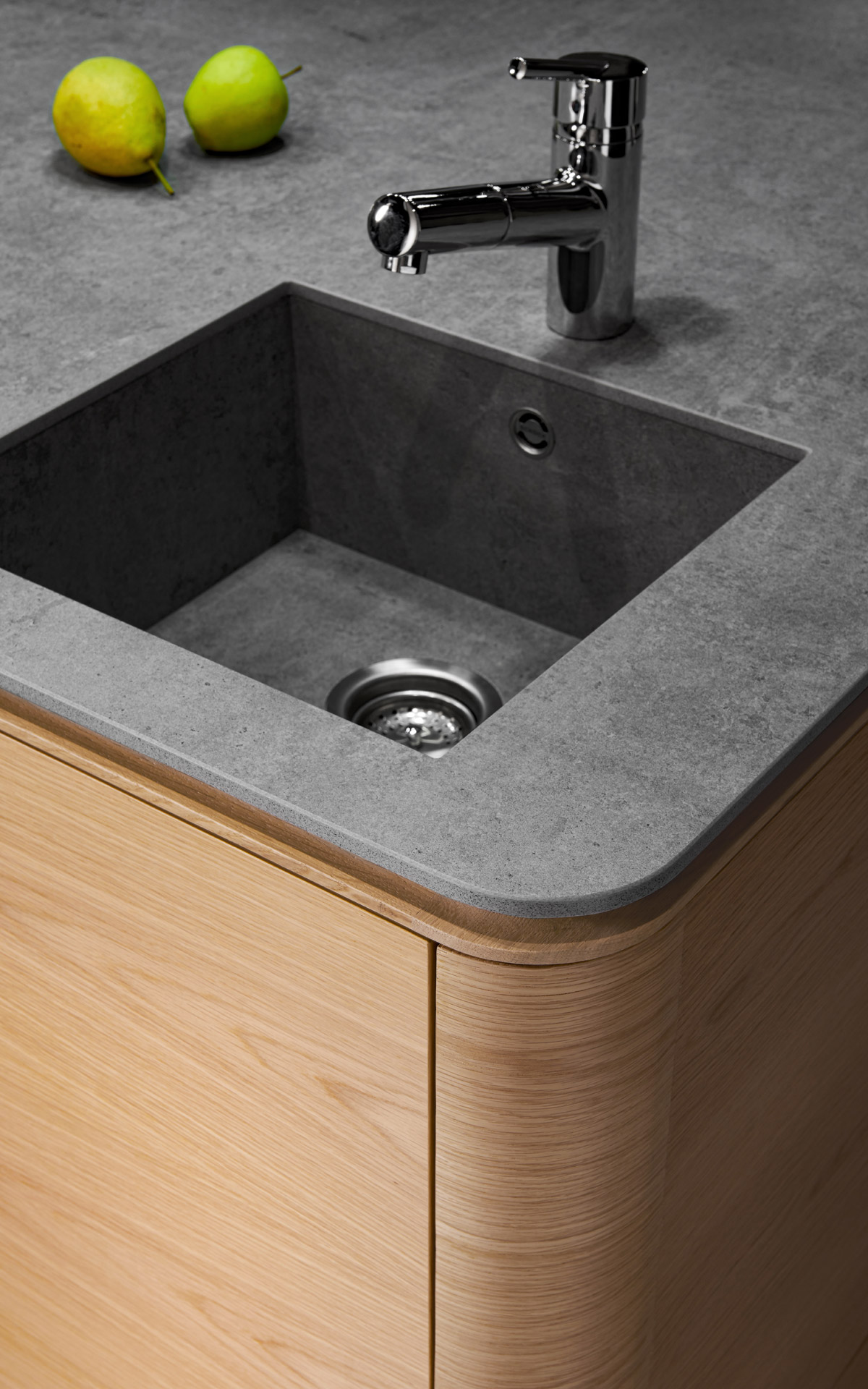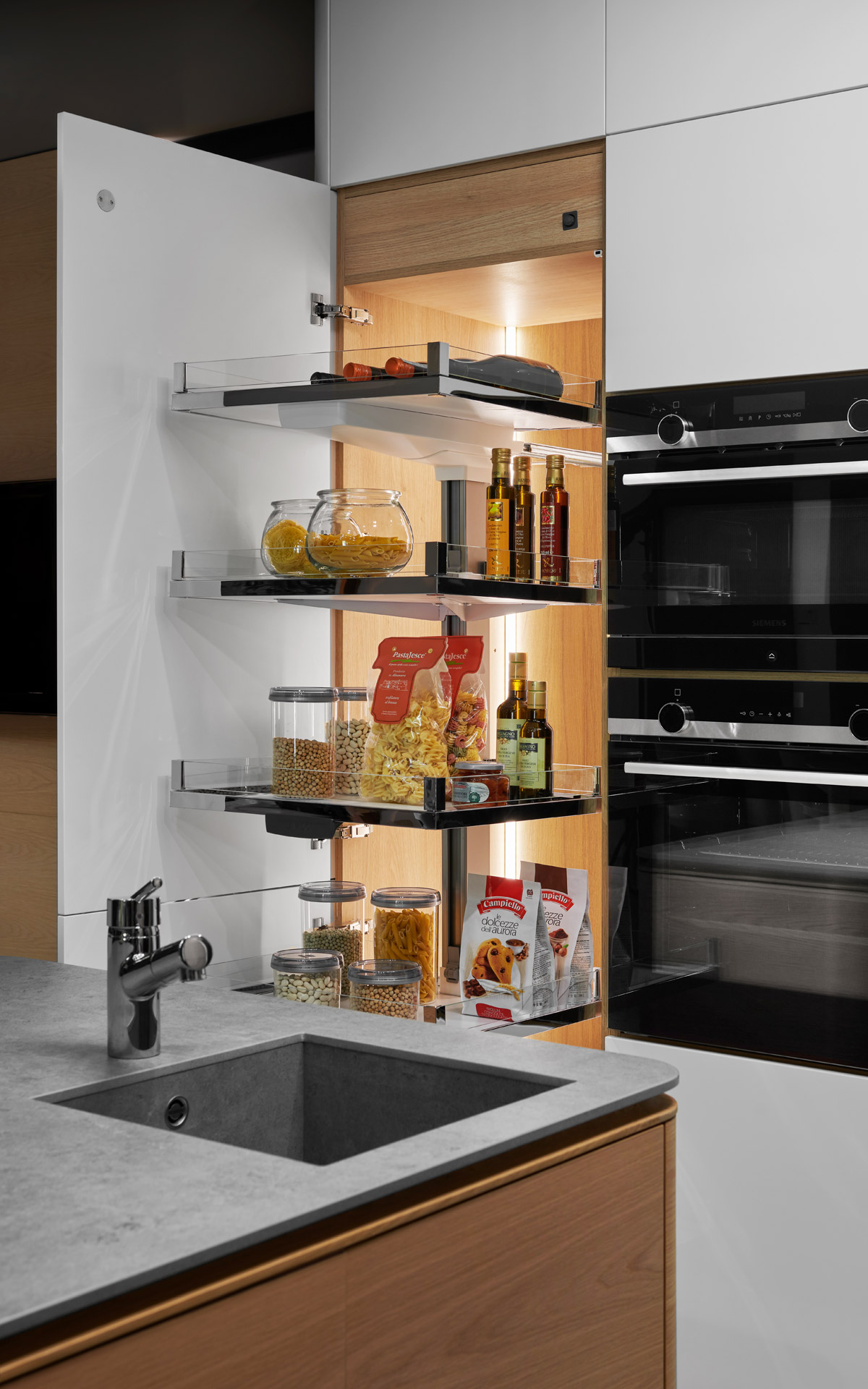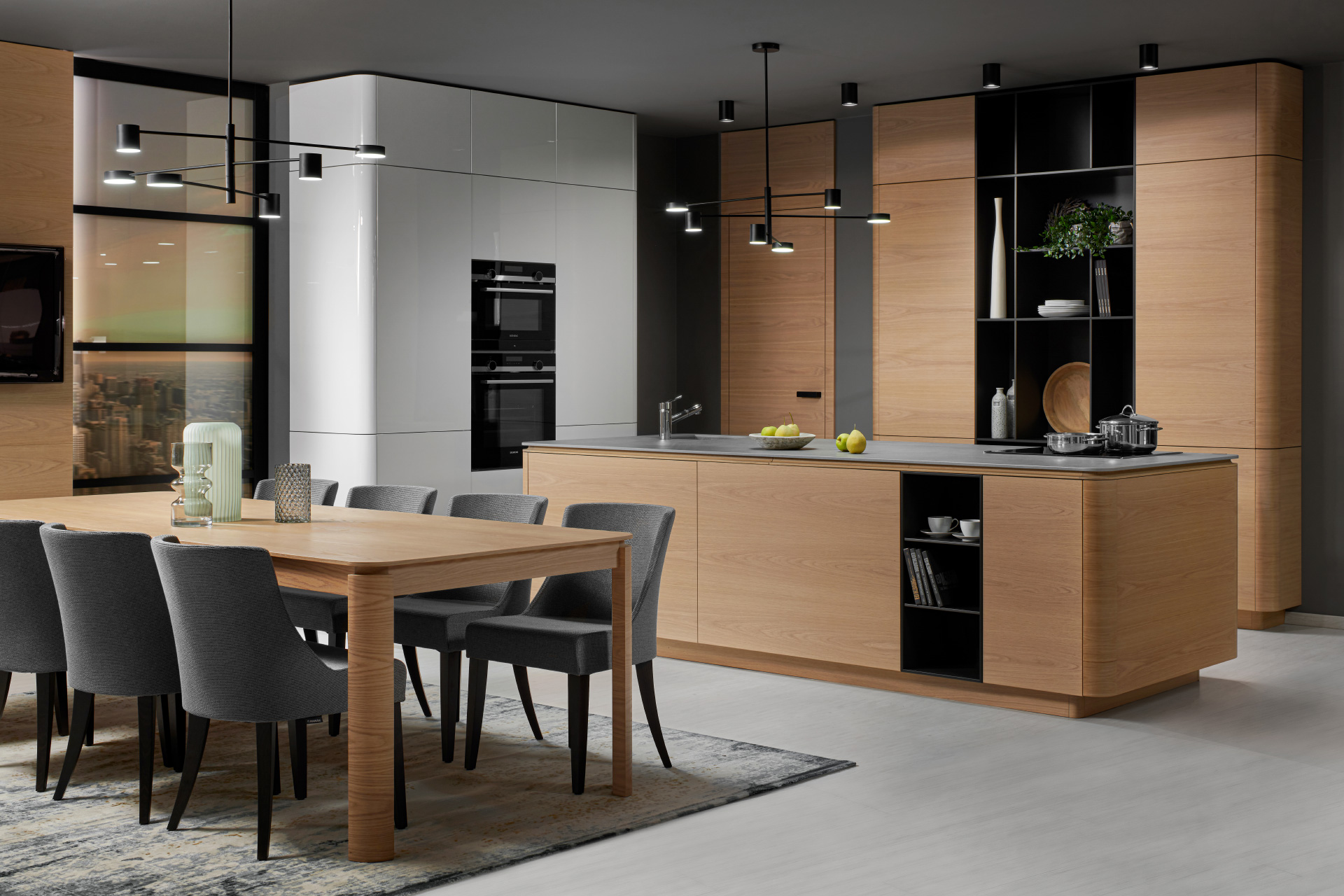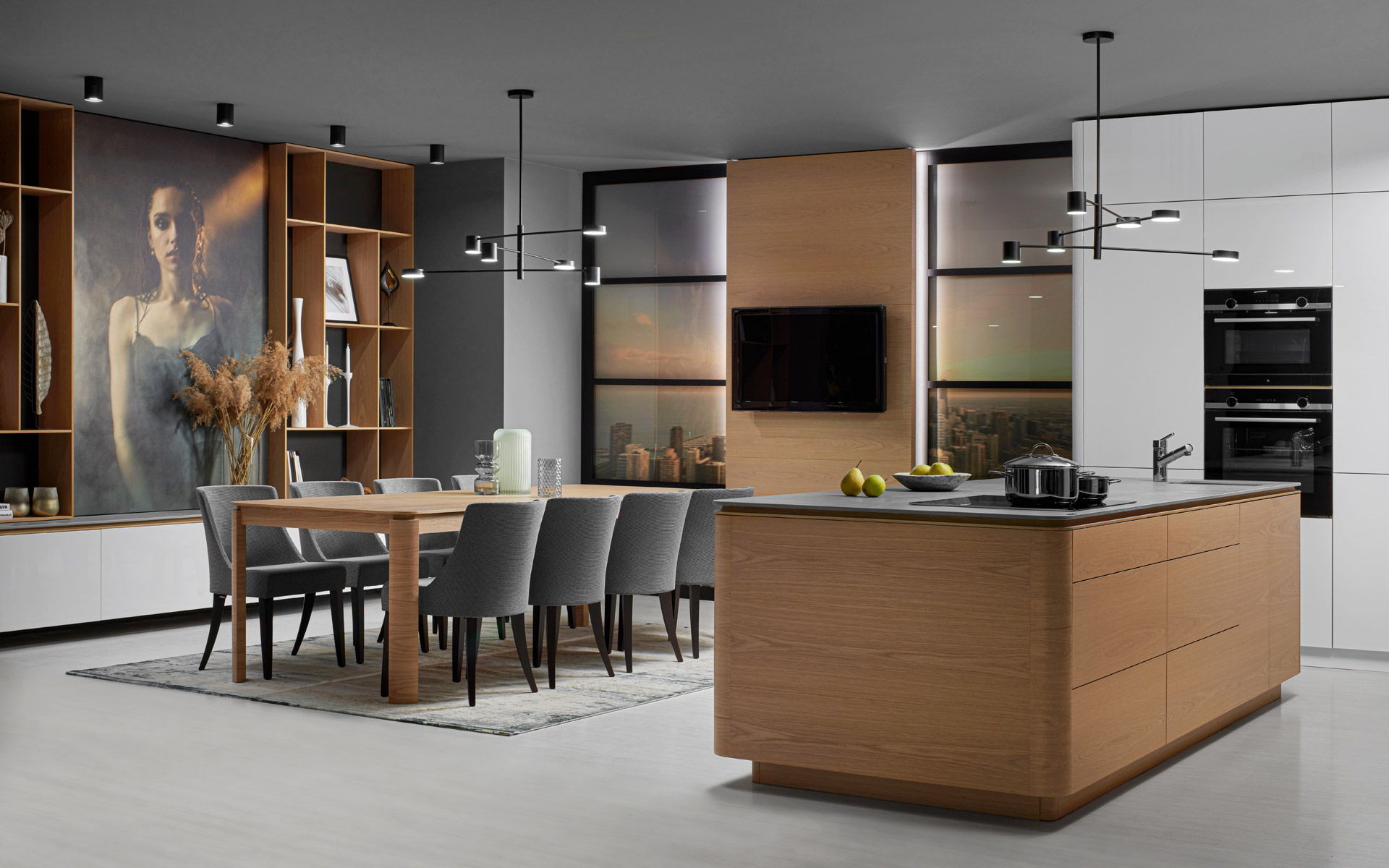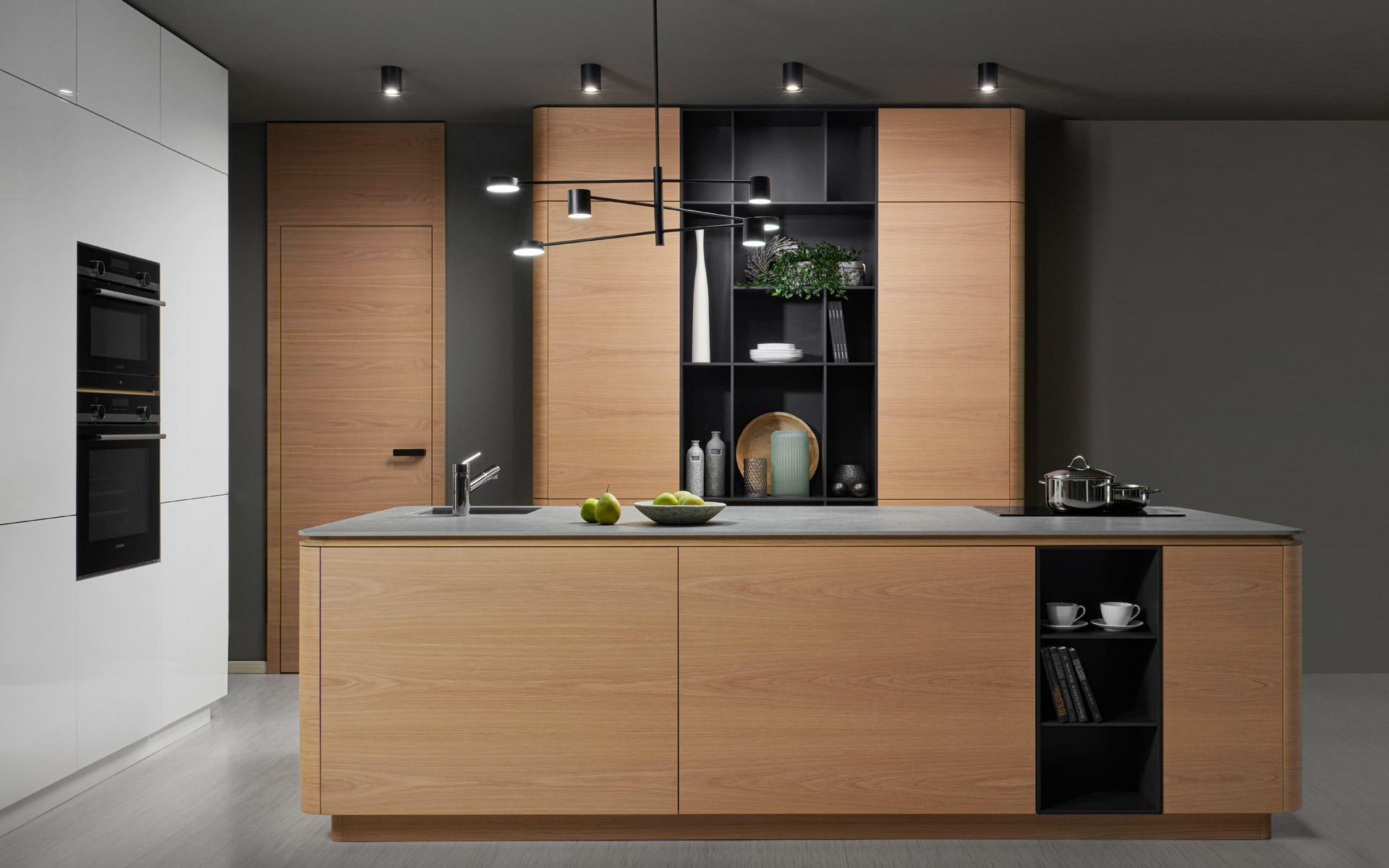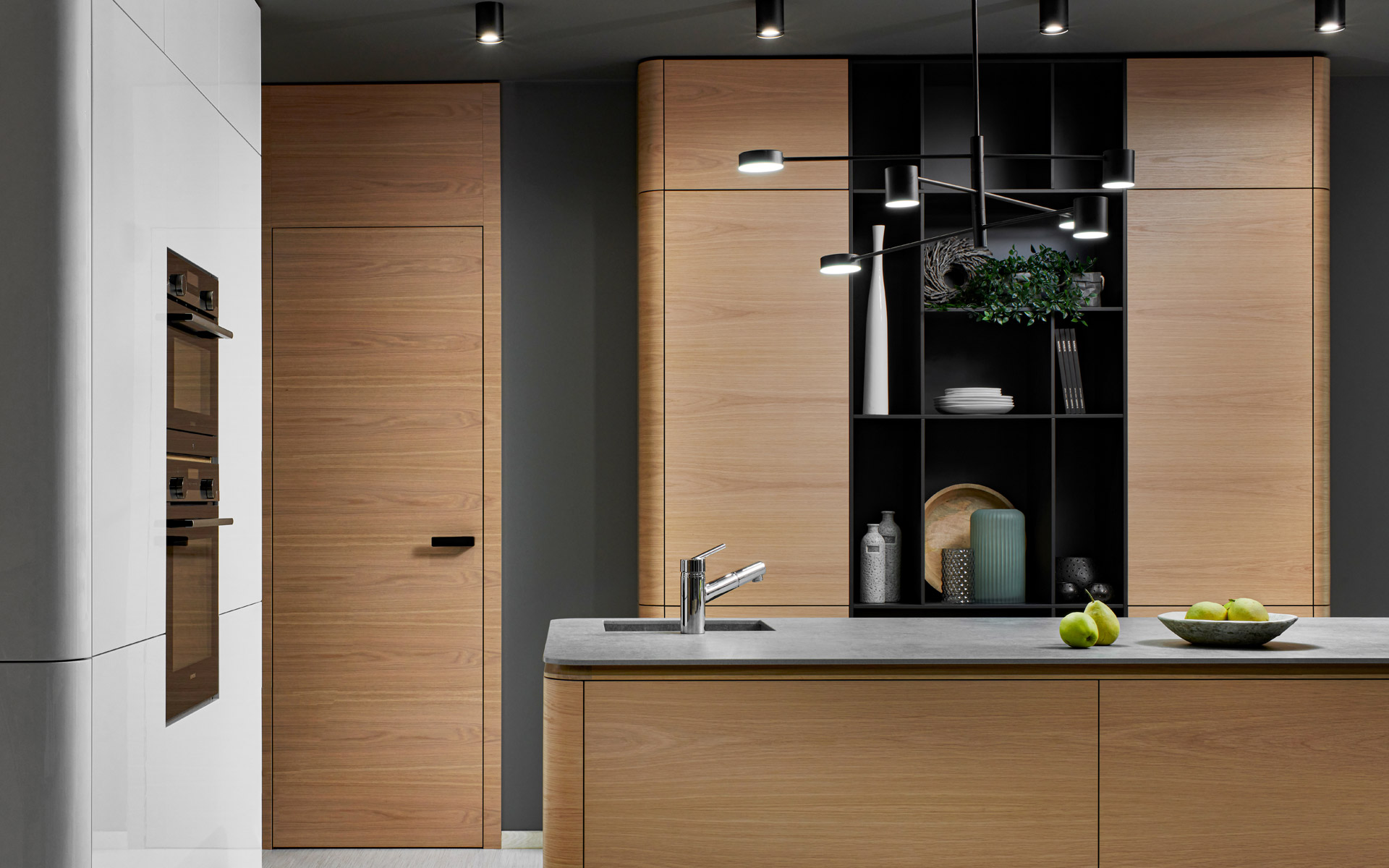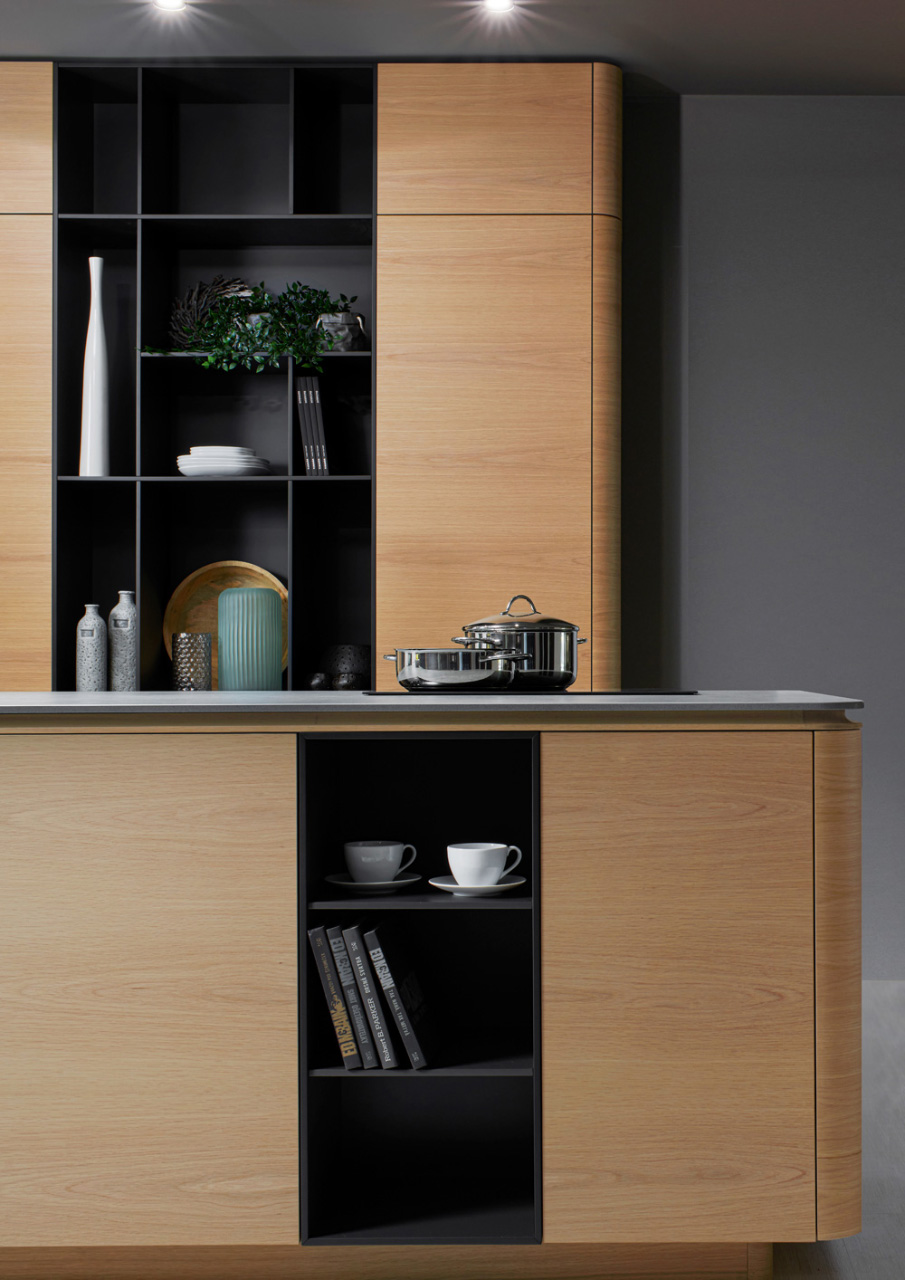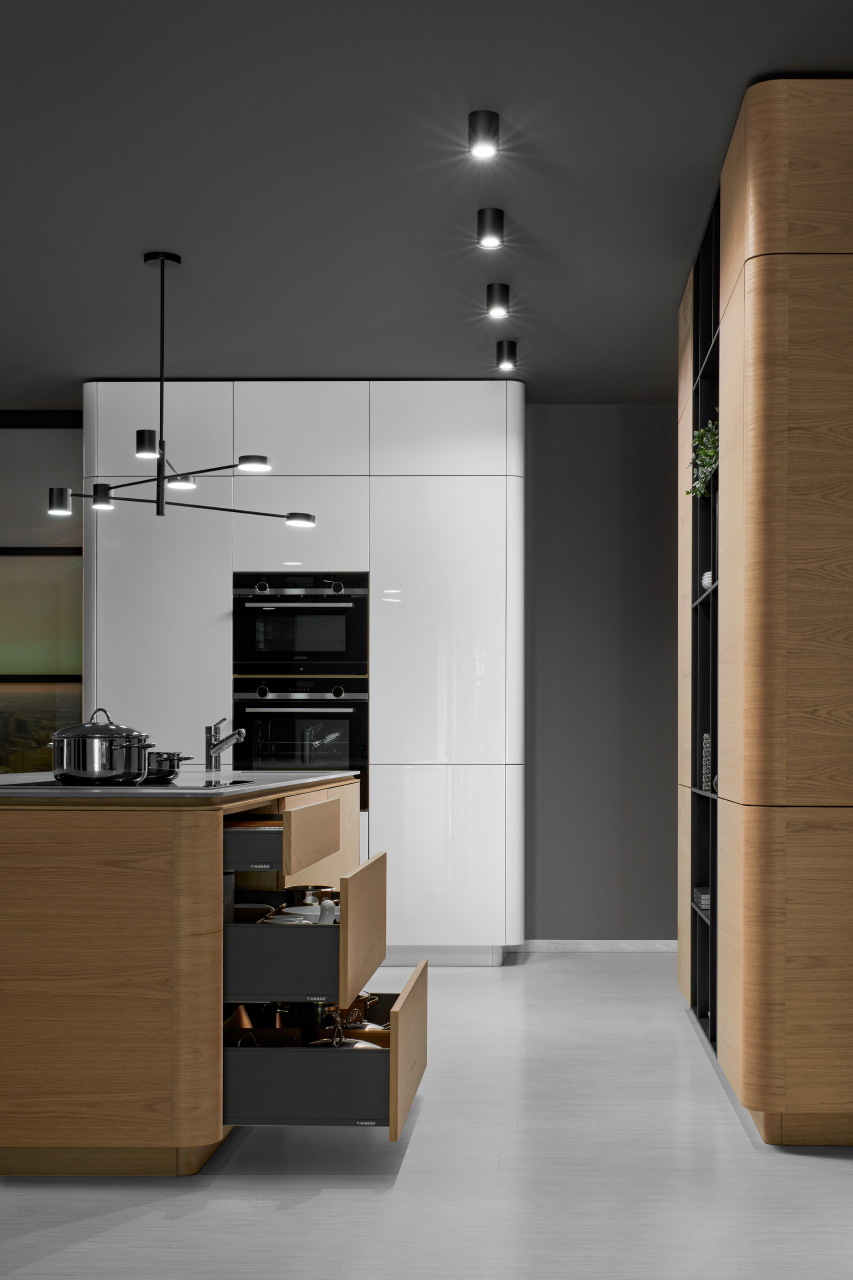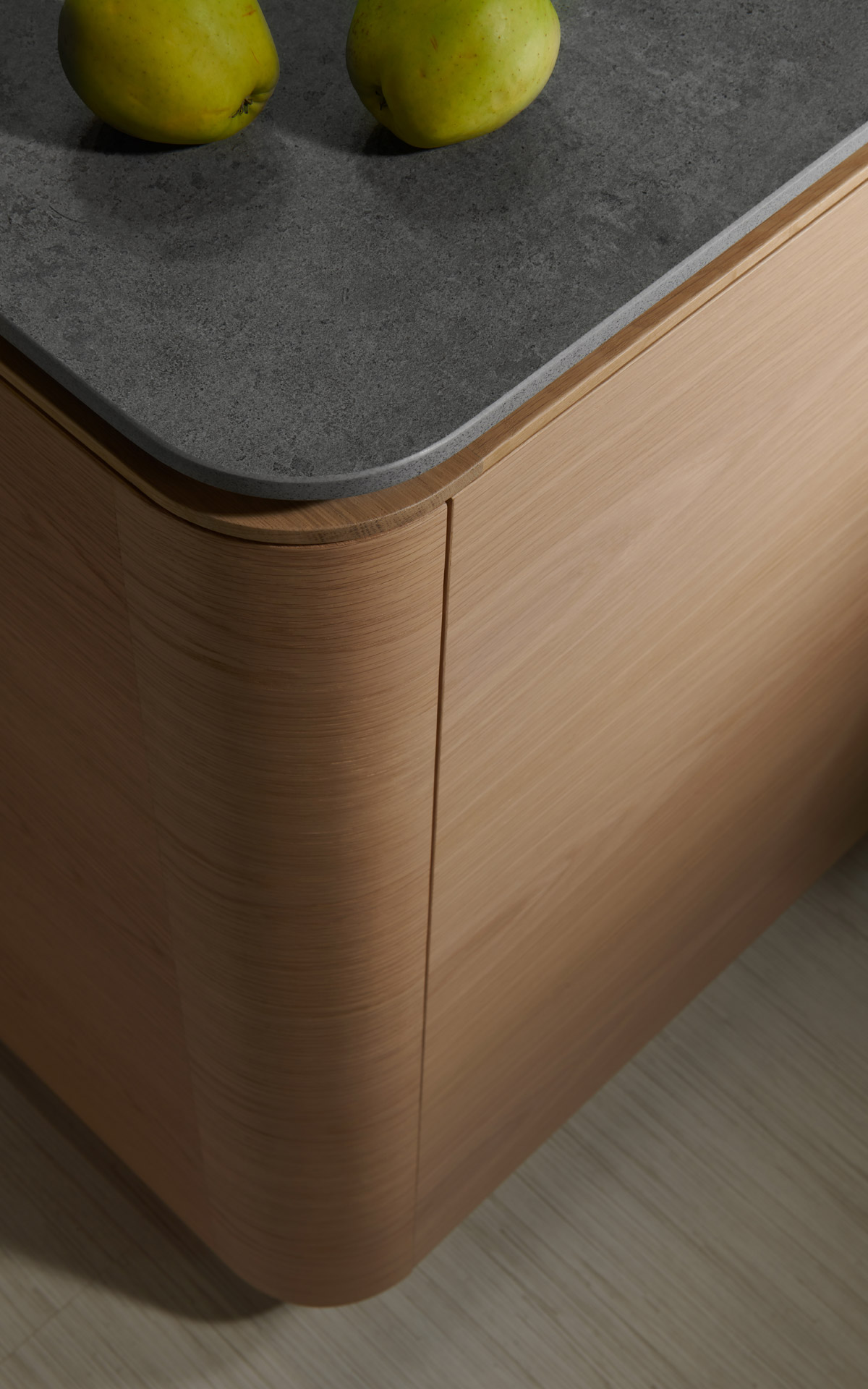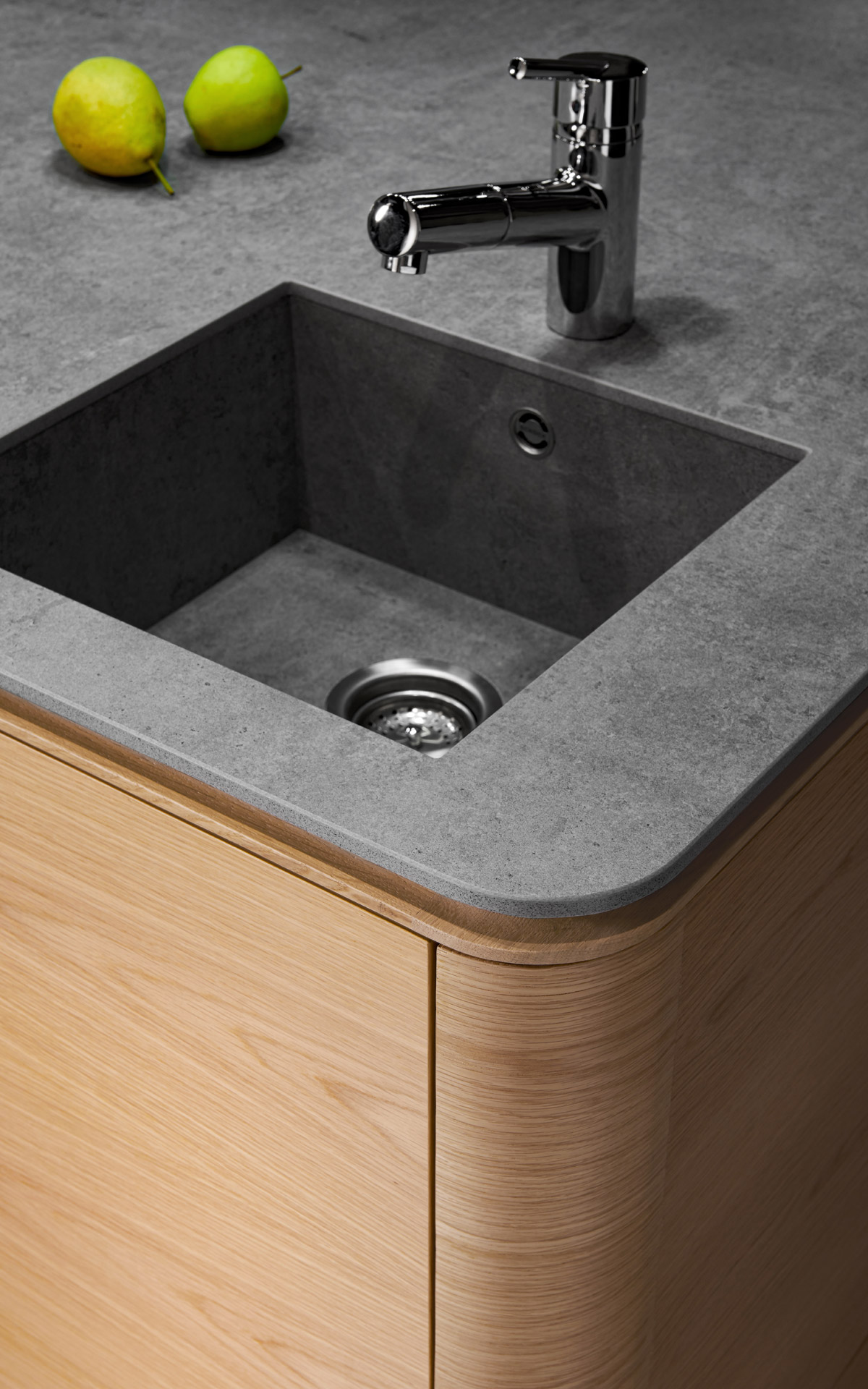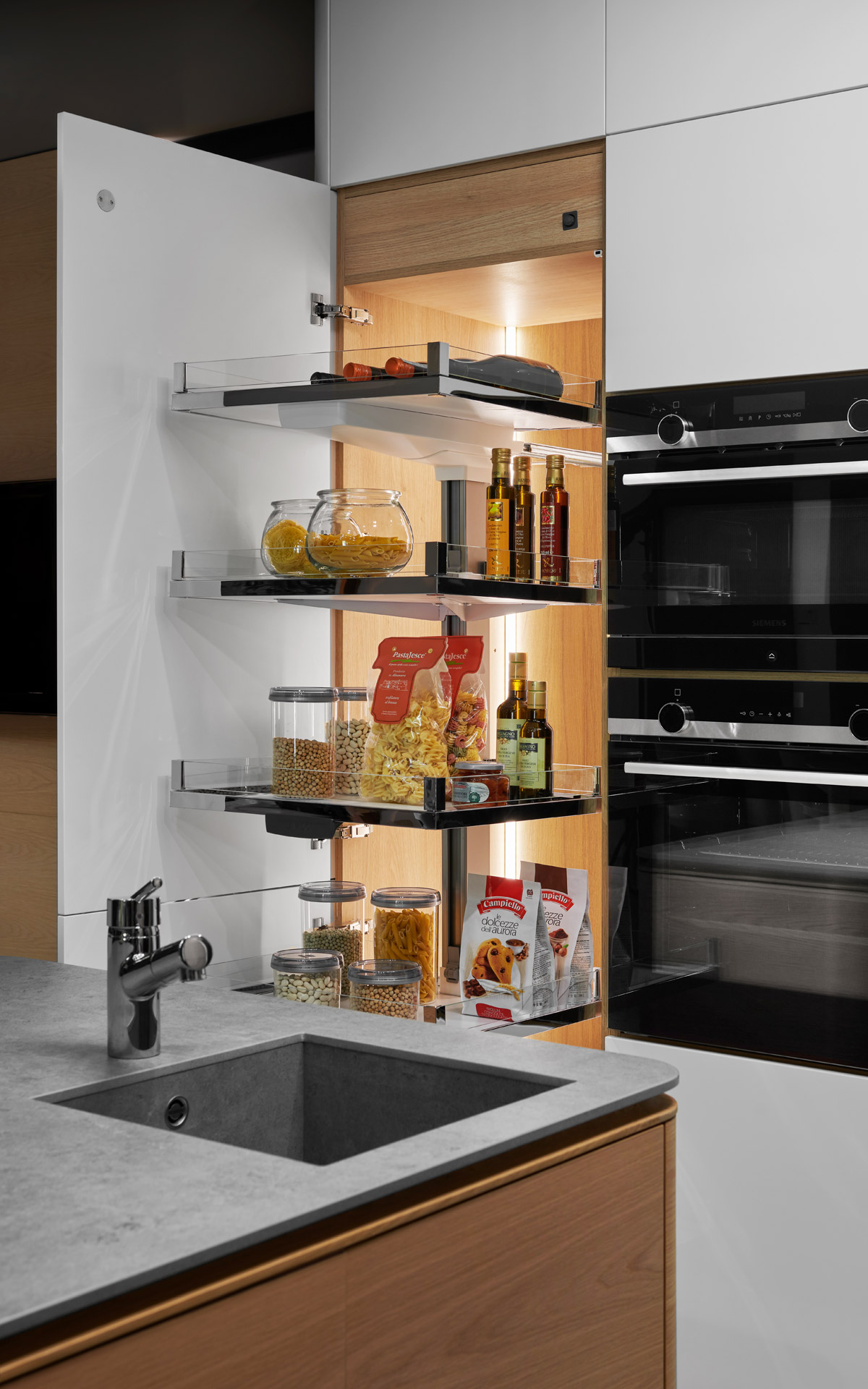 LINE R80 kitchen
The LINE R80 kitchen series with rounded sides will delight you with its timeless design and elegance.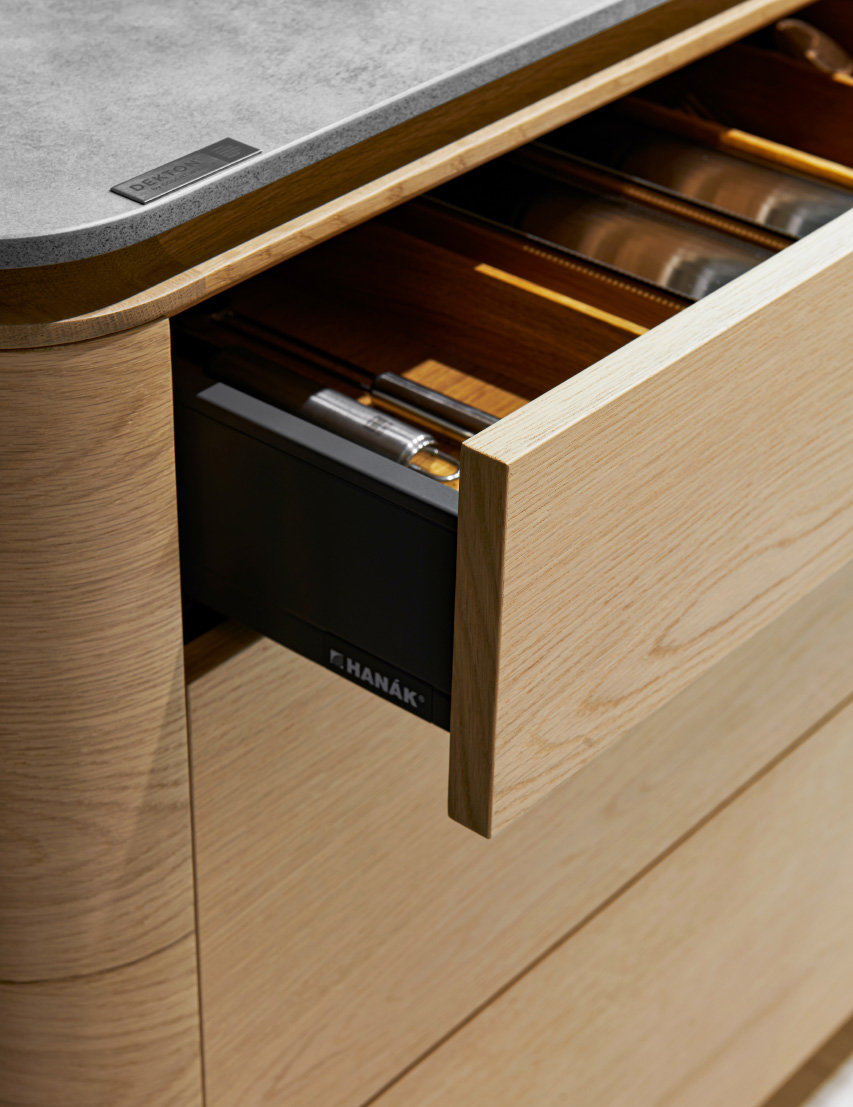 Precision
and quality of workmanship stand out in detail.
Design shown:
polar white varnish - high gloss / titan varnish - matt / American natural oak veneer - matt
This kitchen is also available in other colours and materials.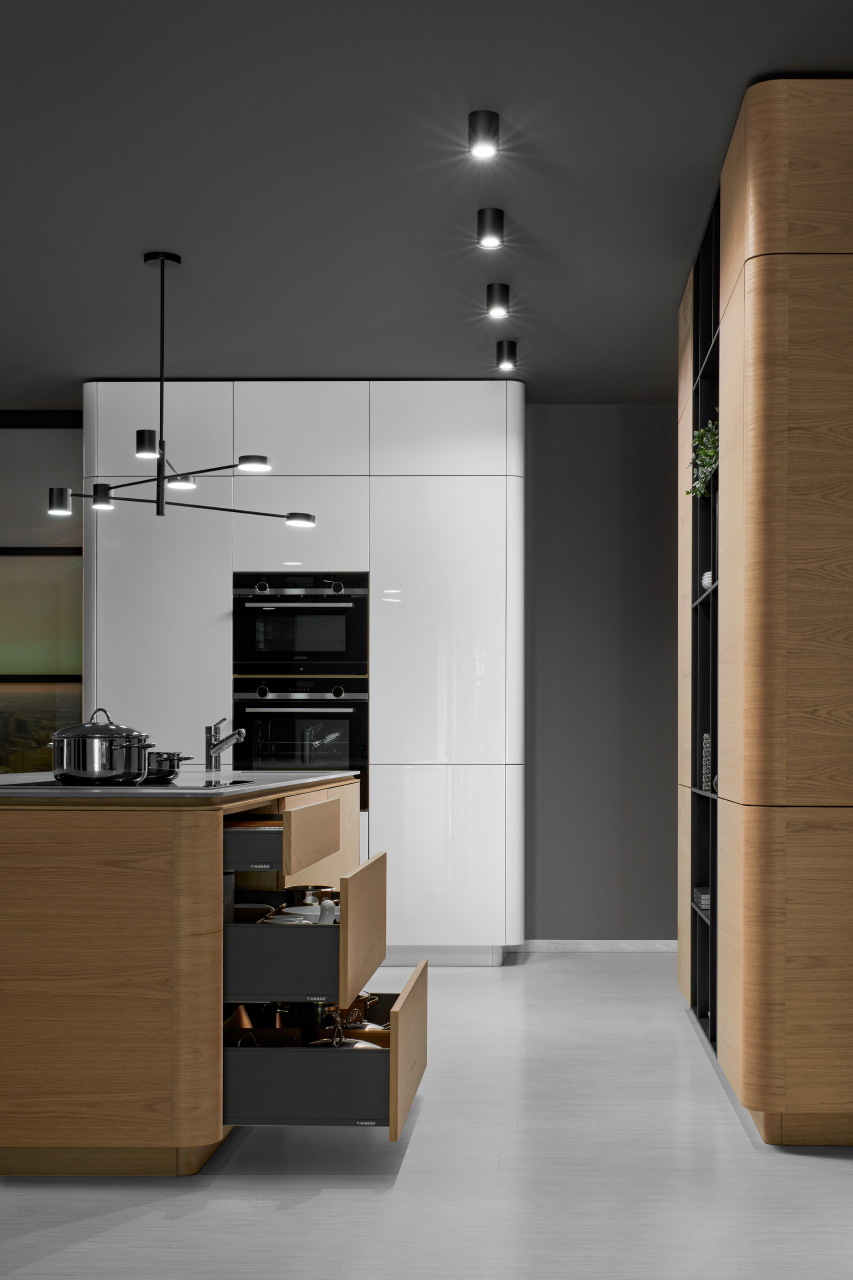 Kitchen island
with rounded elements as a centrepiece of the whole kitchen. We produce end flanks with 80 Radius, finished with varnish or veneer.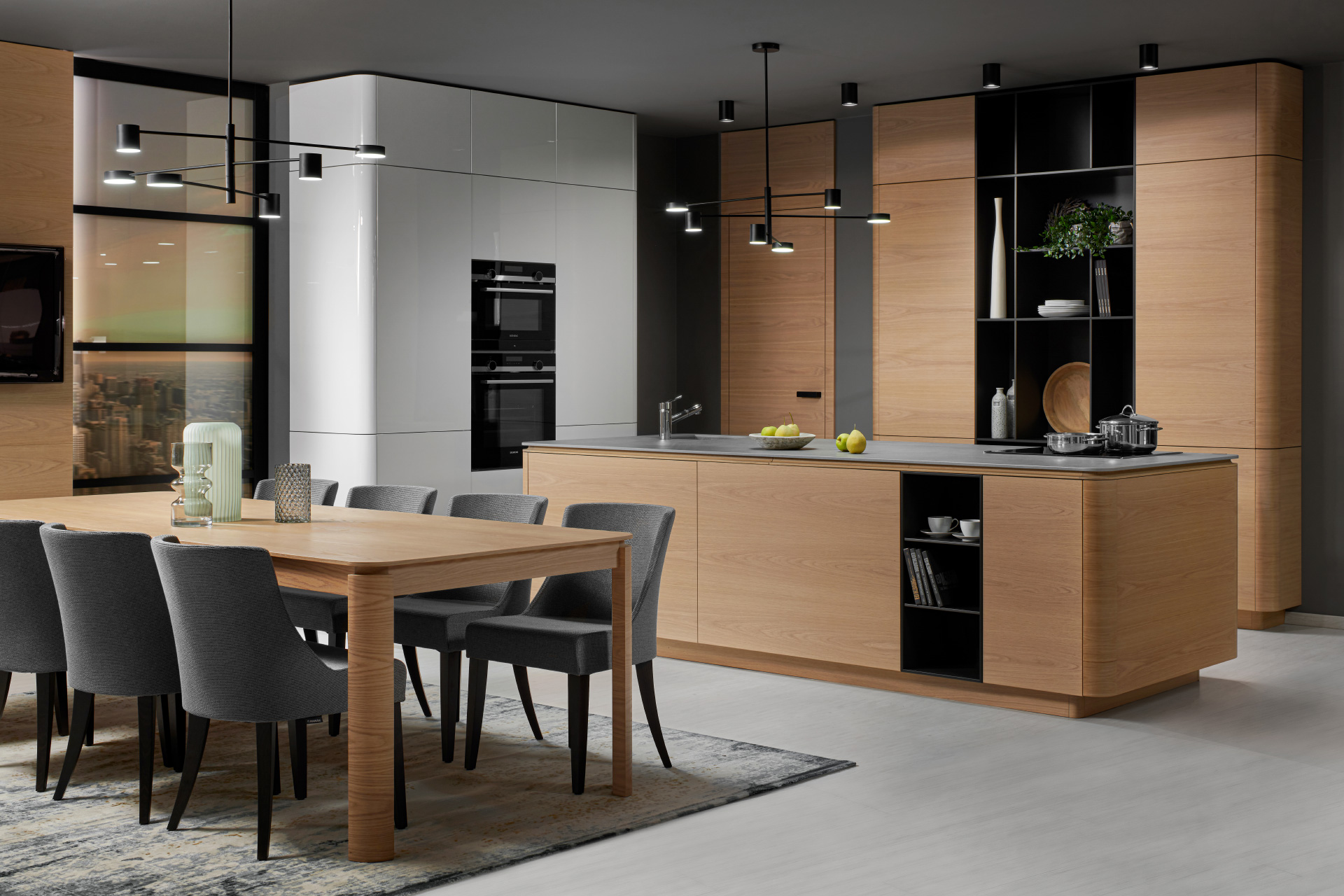 Composition
The whole set, together with the designer dining table, is thought through to the last detail.
Make an appointment at one of our more than 60 studios
Reference of LINE R80 kitchen