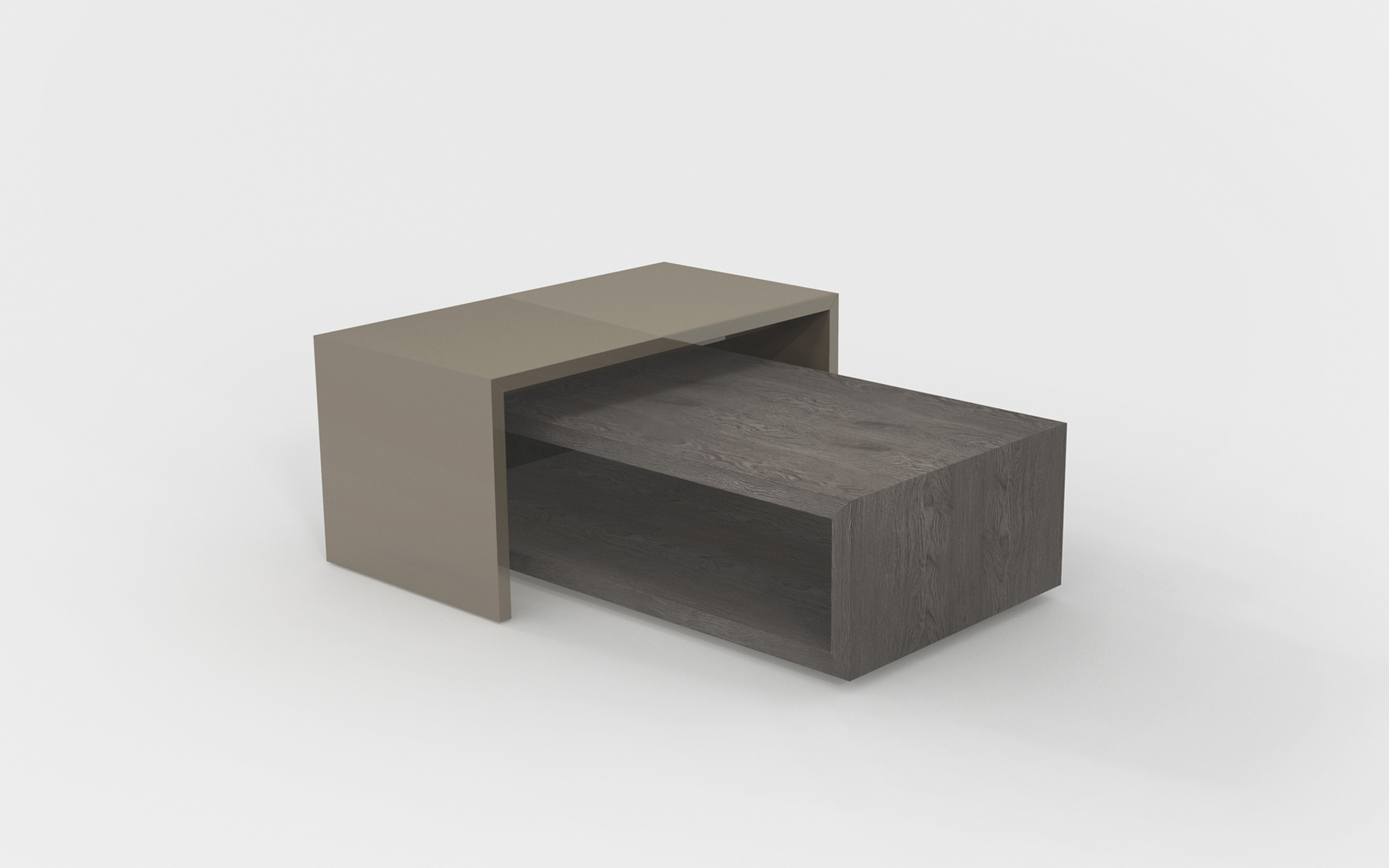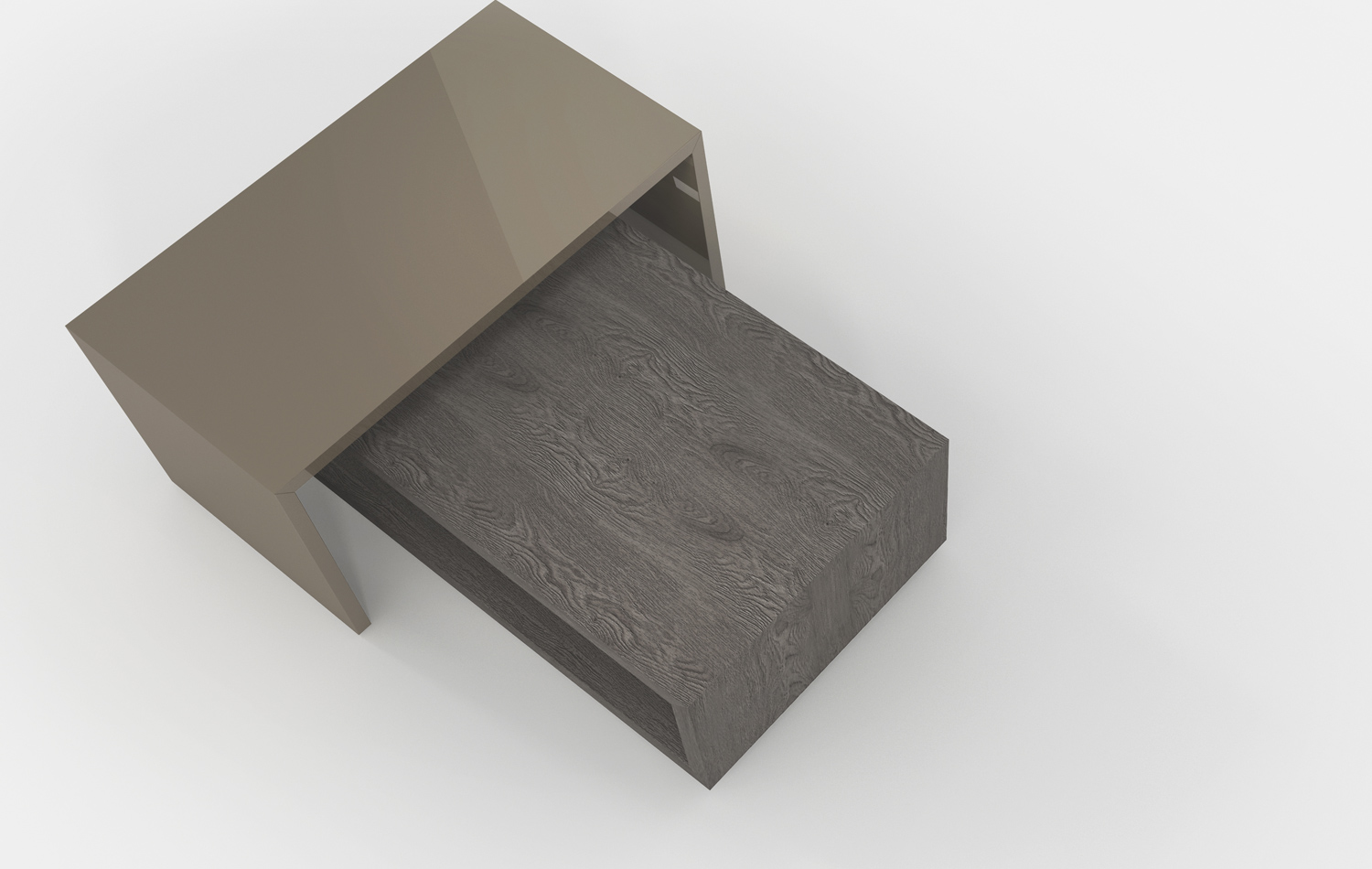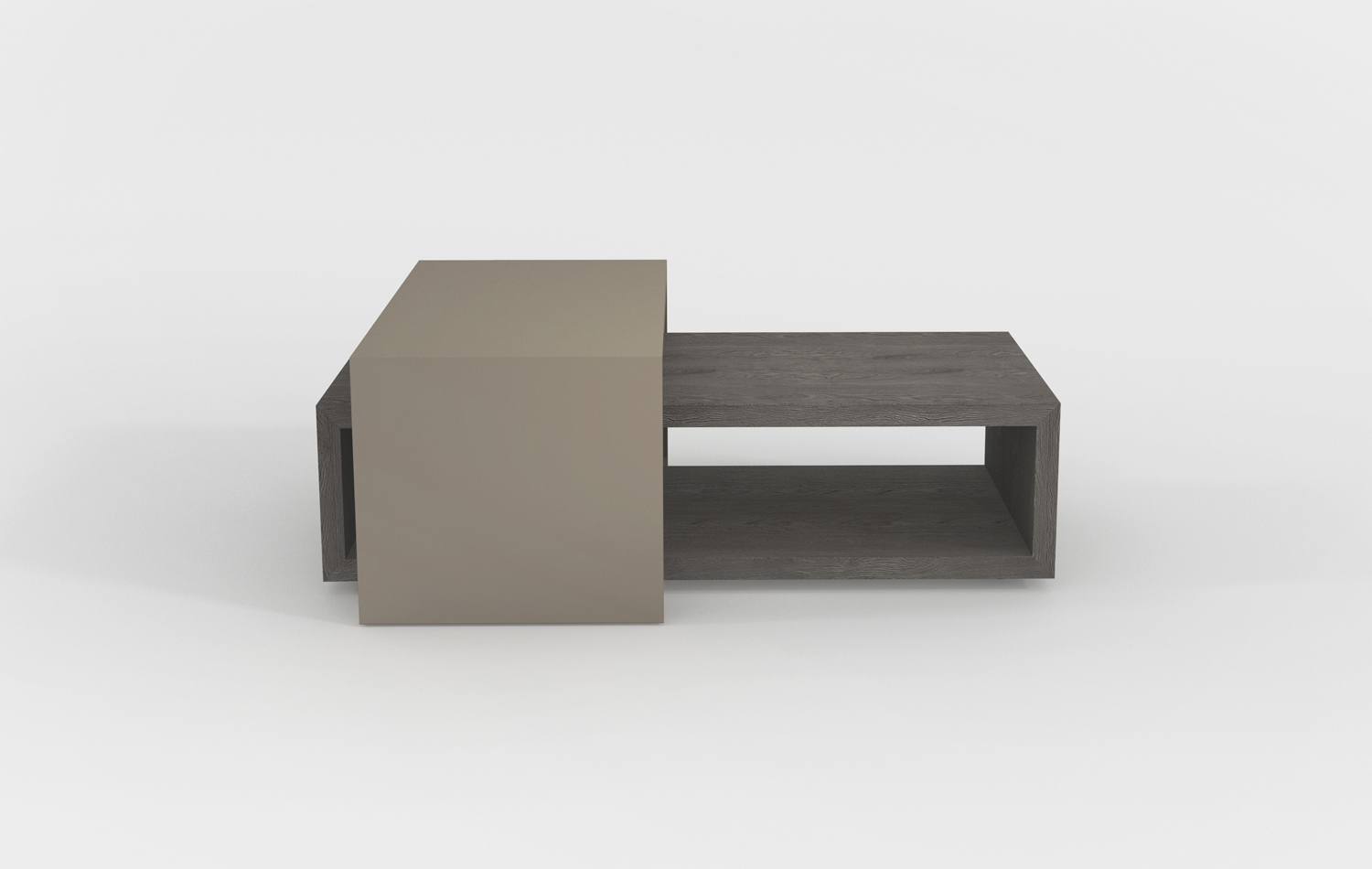 KS42 coffee table
Two pieces, which are a good fit, create one very original and pleasing unit. This is the KS42 coffee table, which impresses with its variability.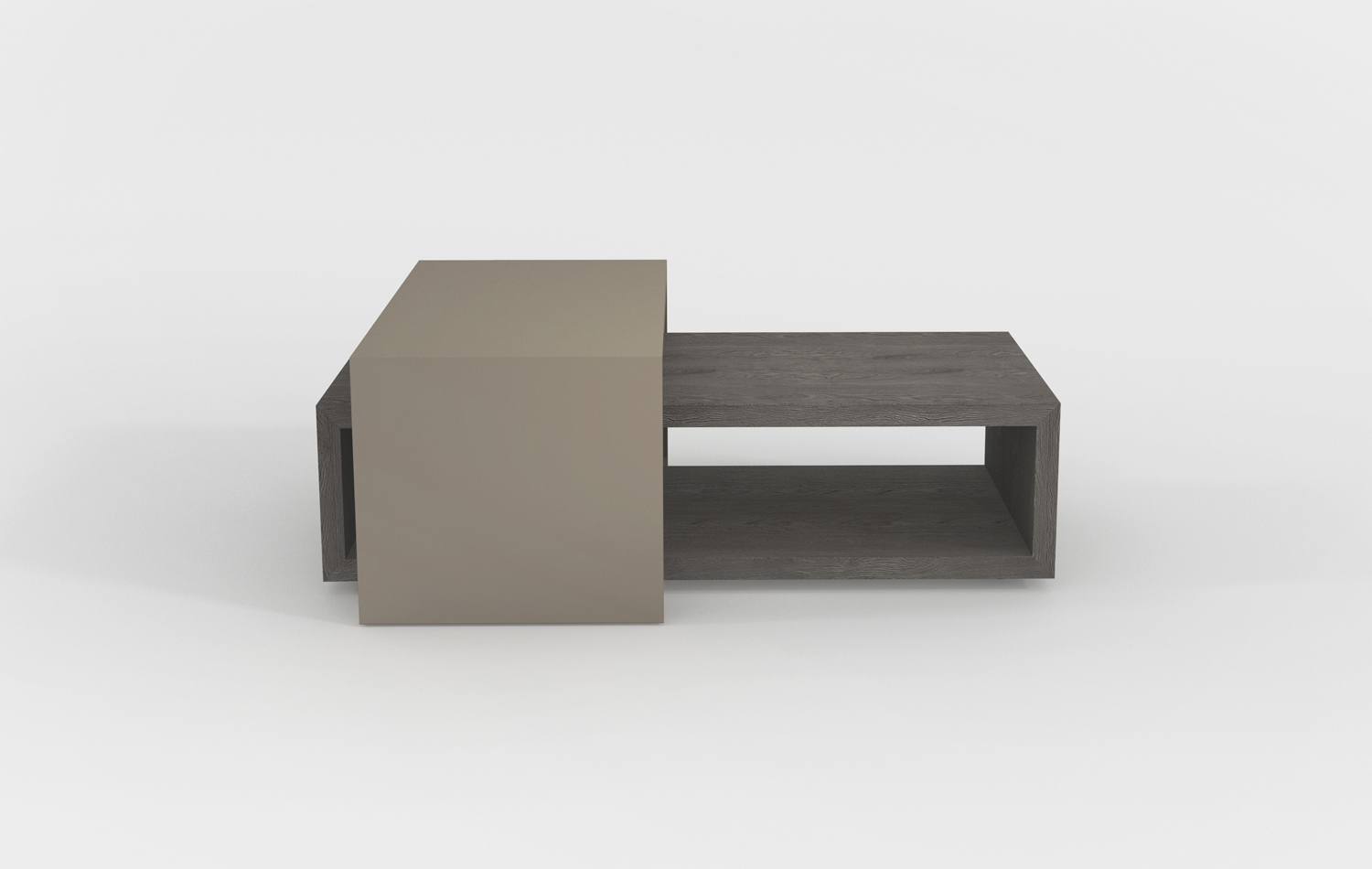 Variability
This coffee-table series is one of the most popular among our customers.
Design shown:
mocca varnish gloss / rustic grey oak veneer
This table is also available in other colours and materials.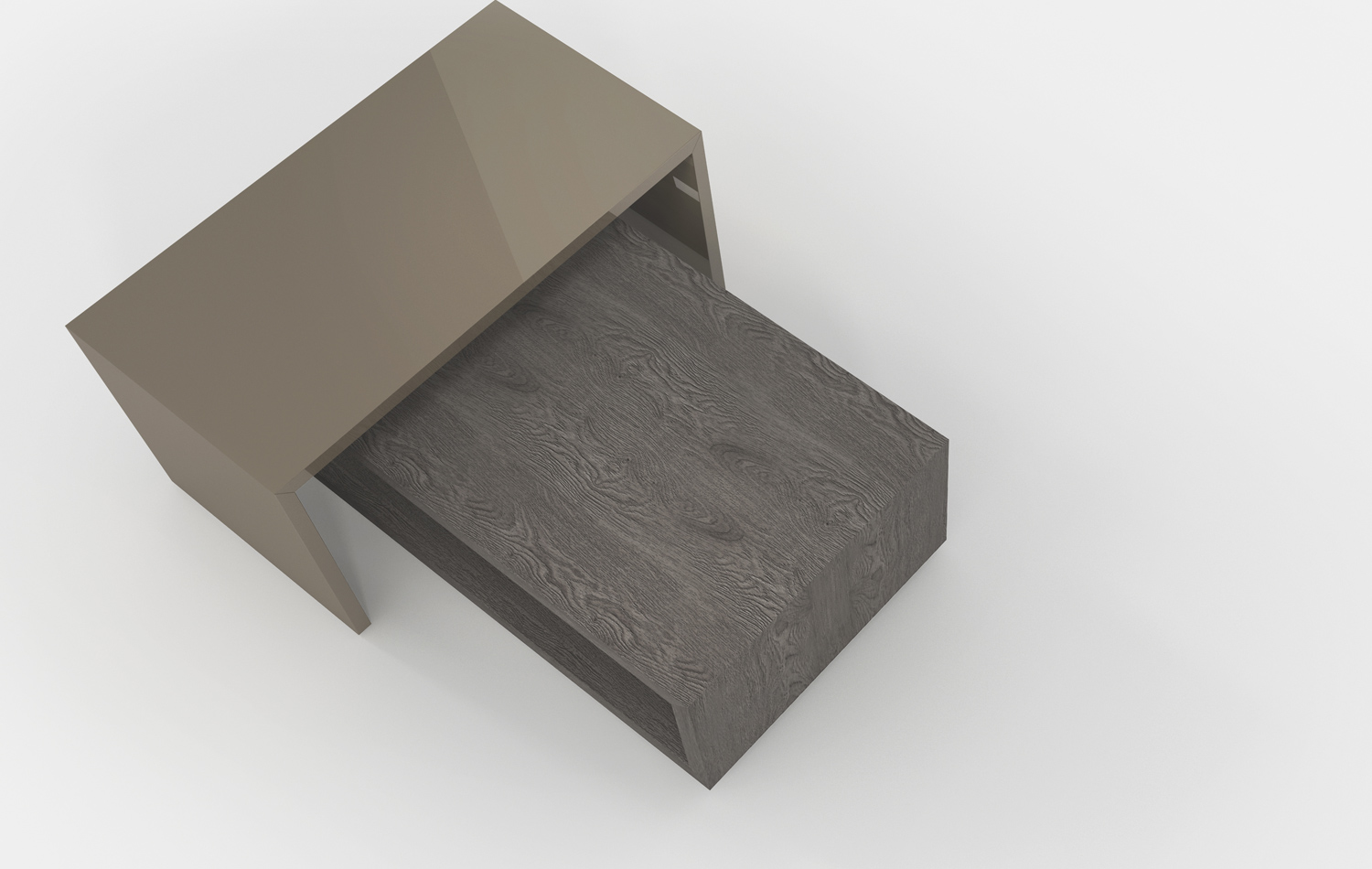 Table variants and dimensions (cm)
Fixed: upper part 90 x 48 / h. 45 and lower part 120 x 59 / h. 30
More information available at our studios.
Make an appointment at one of our more than 60 studios