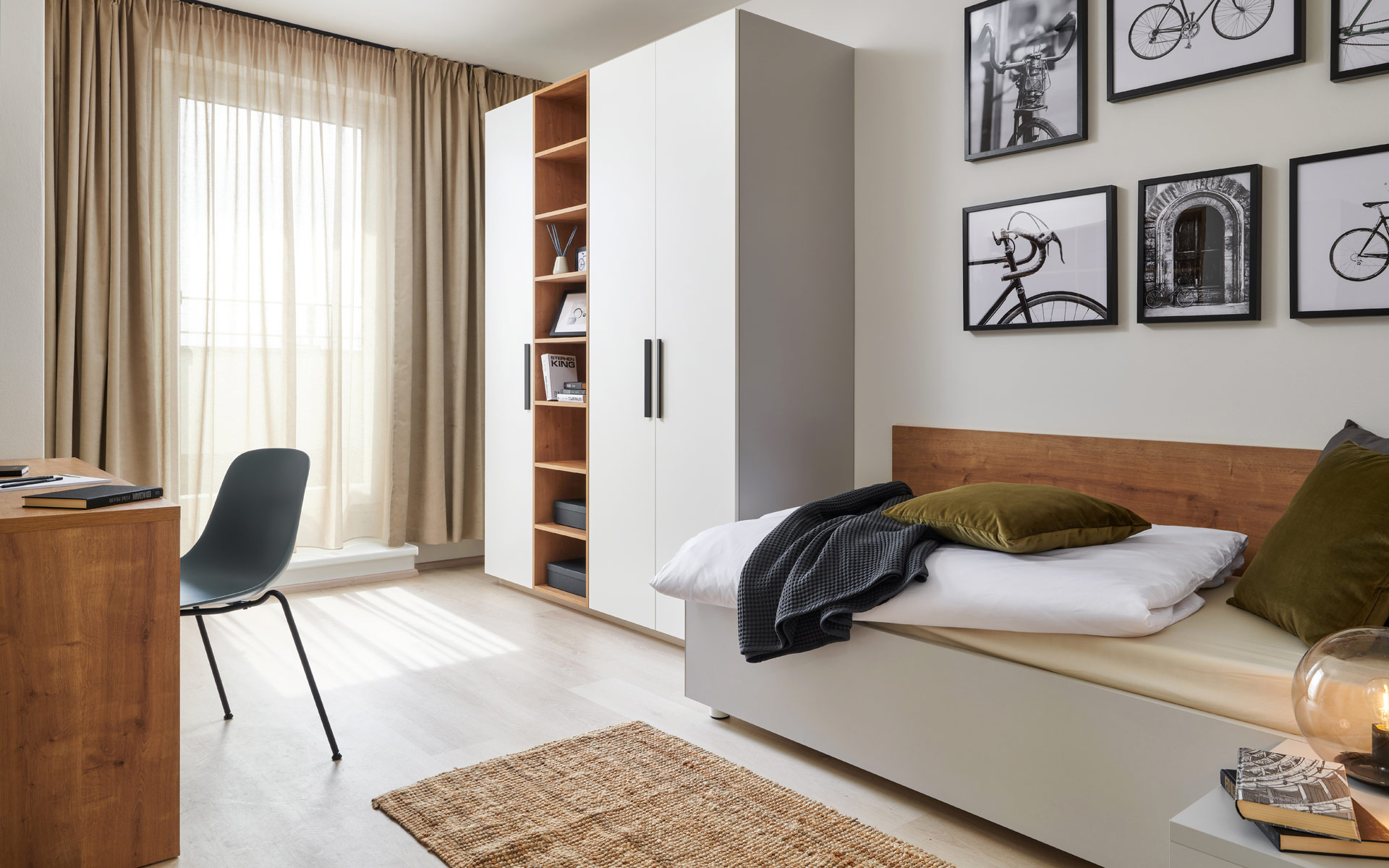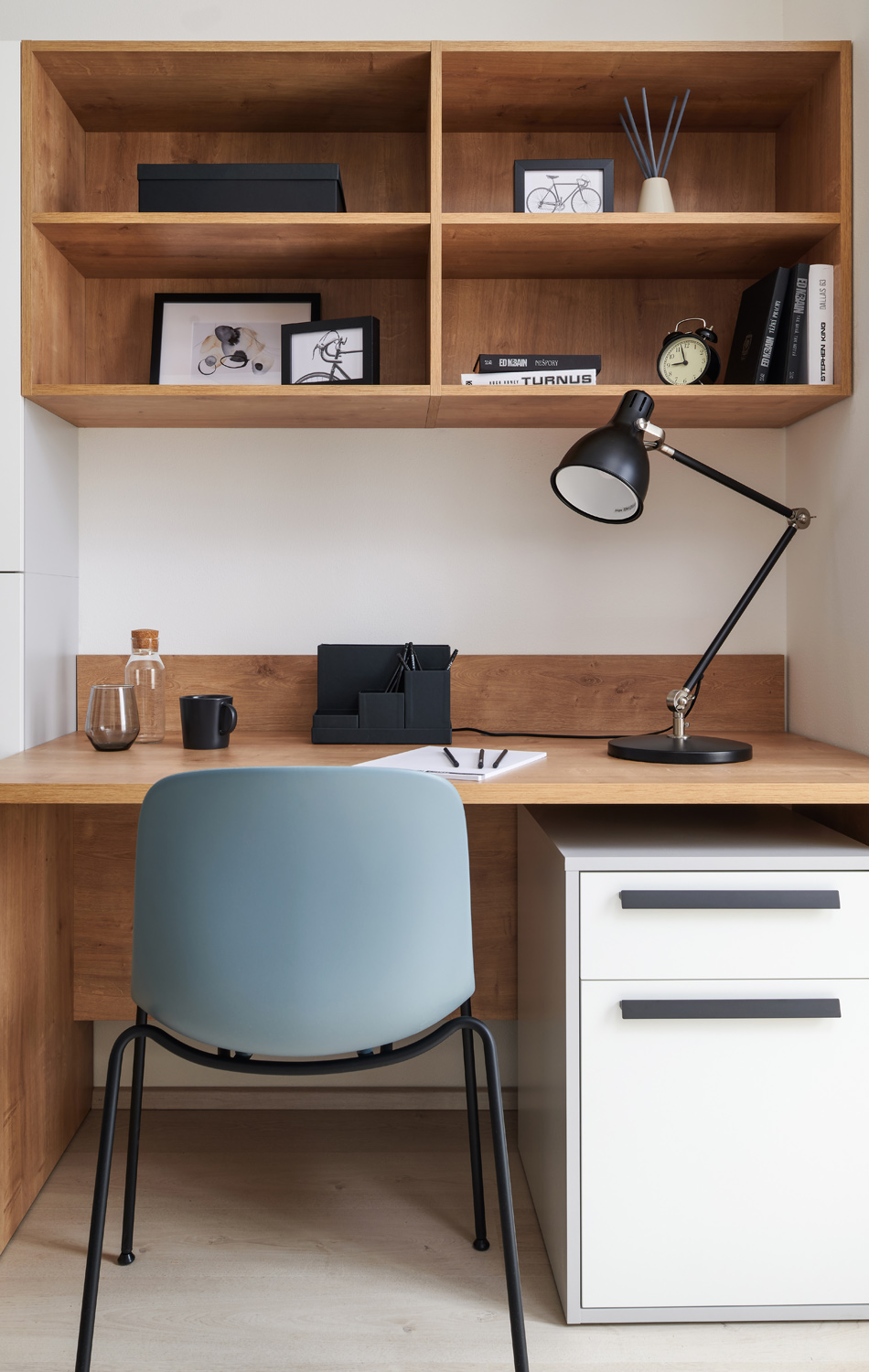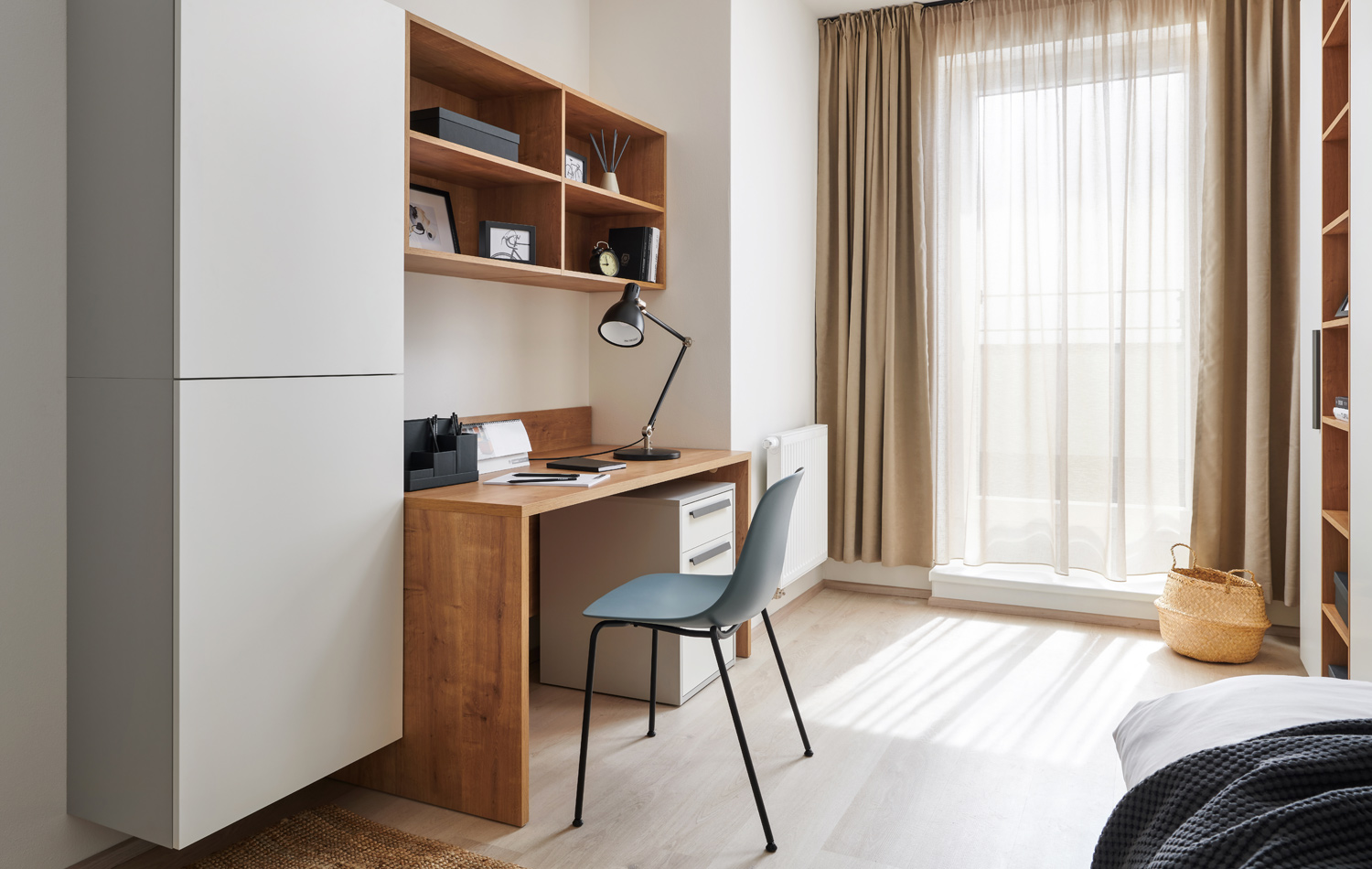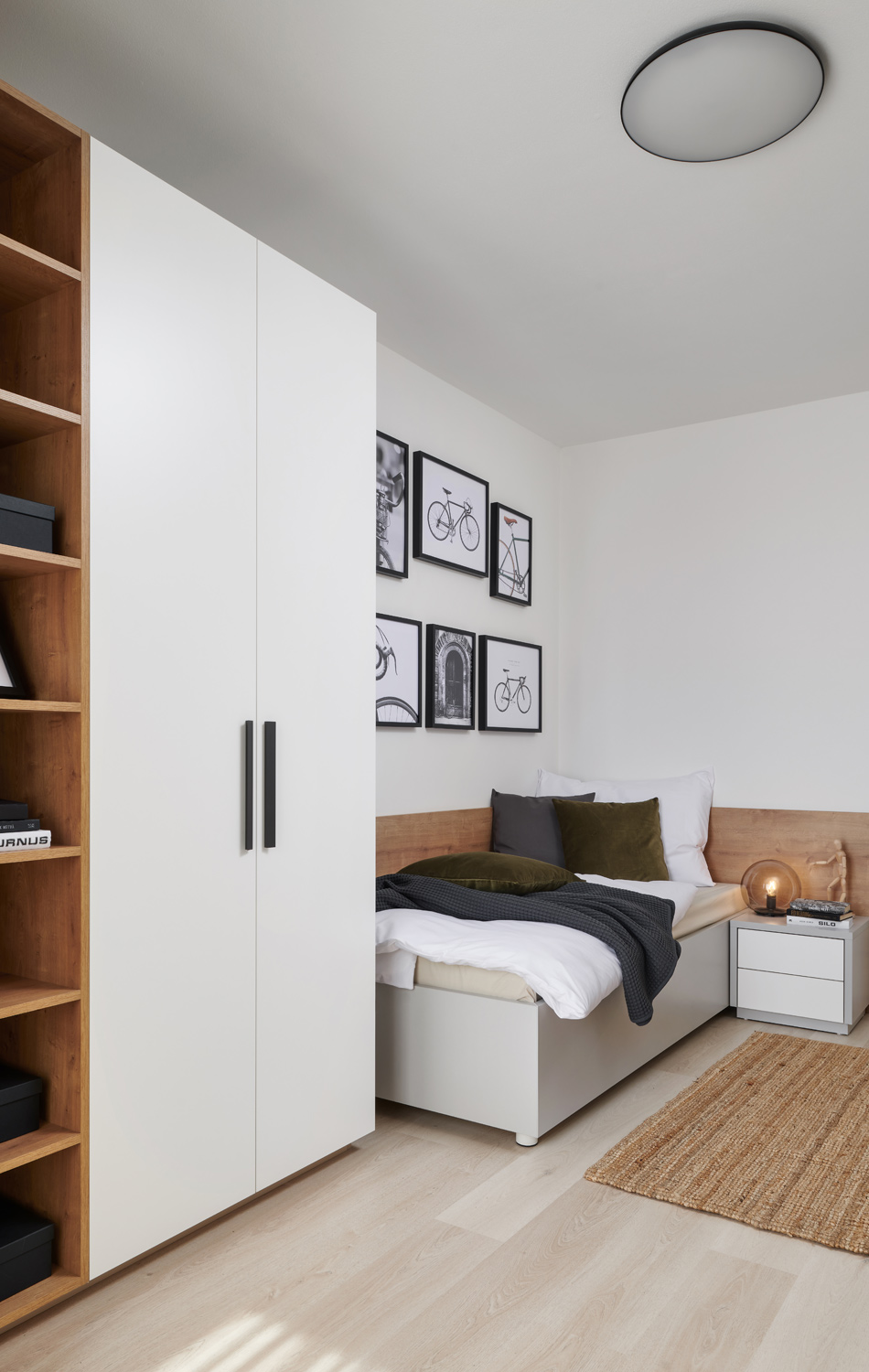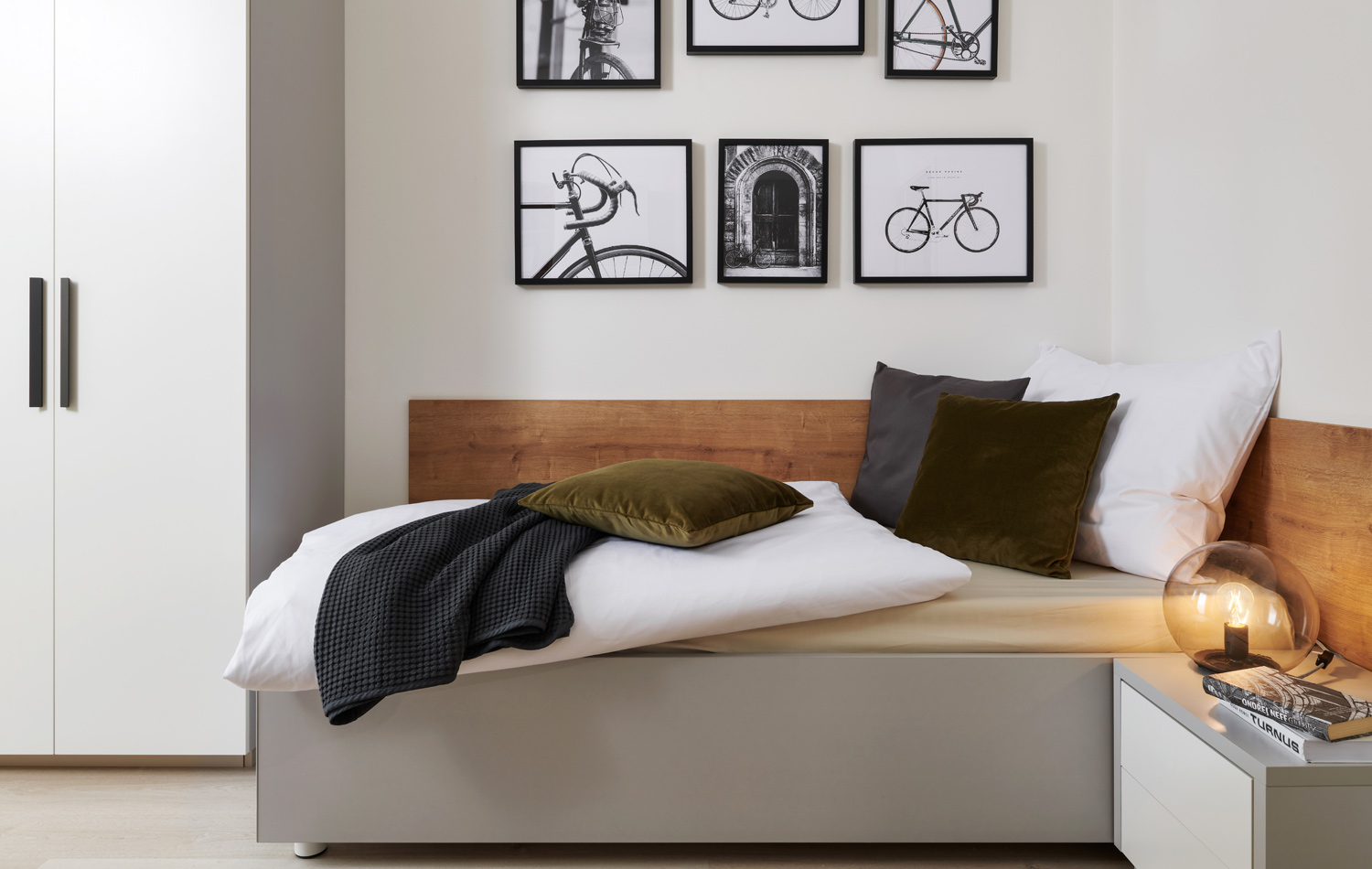 Timeless room
Get inspiration for room equipment intended for your little ones. Demonstration of thoughtful layouts, practical materials and appropriate colour selection.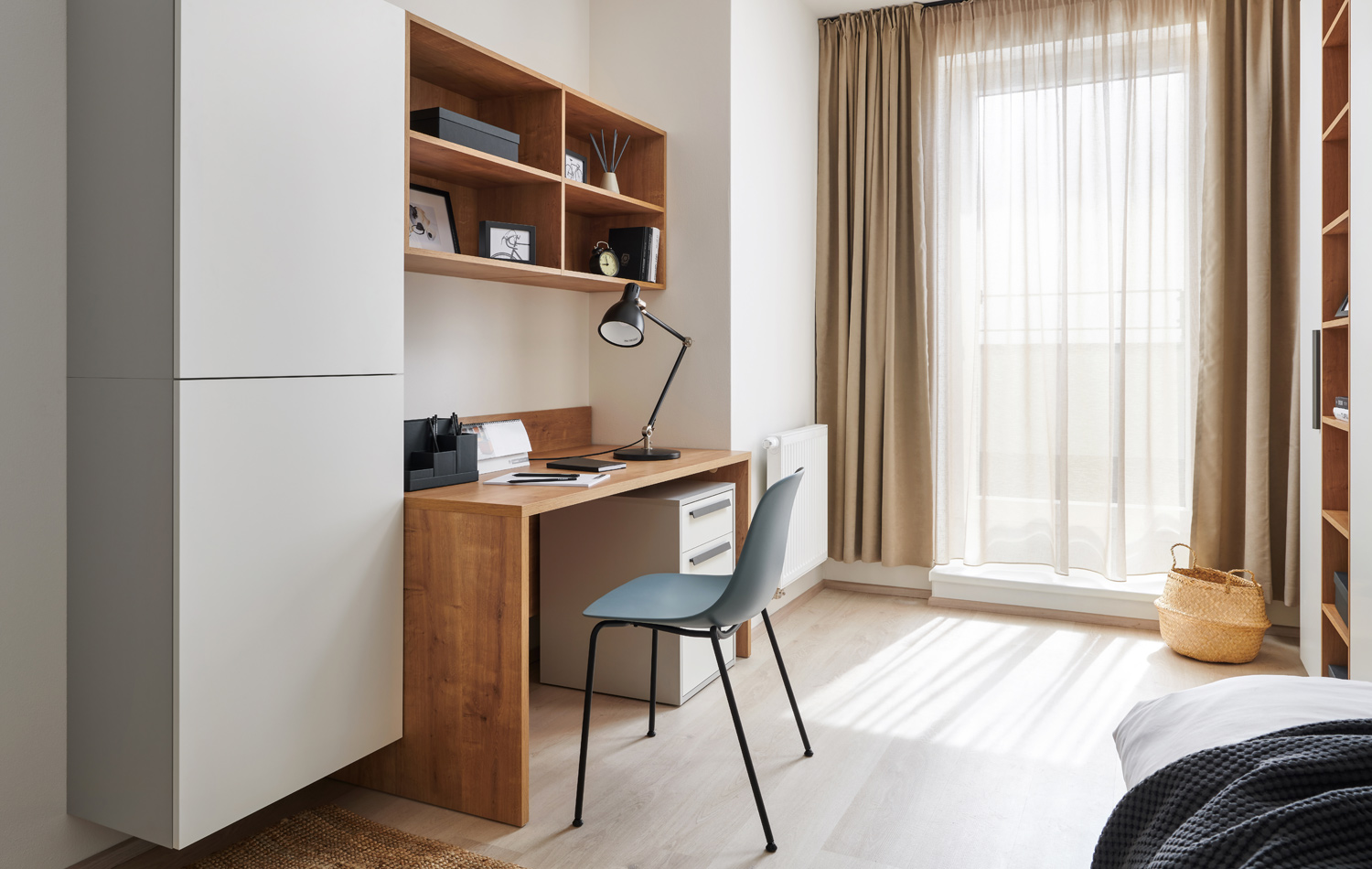 Neutral tones
in the selected materials are a clear choice. They combine well and look pleasant.
Design shown:
white / grey laminate / natural rustic oak
This room is also available in other colours and materials.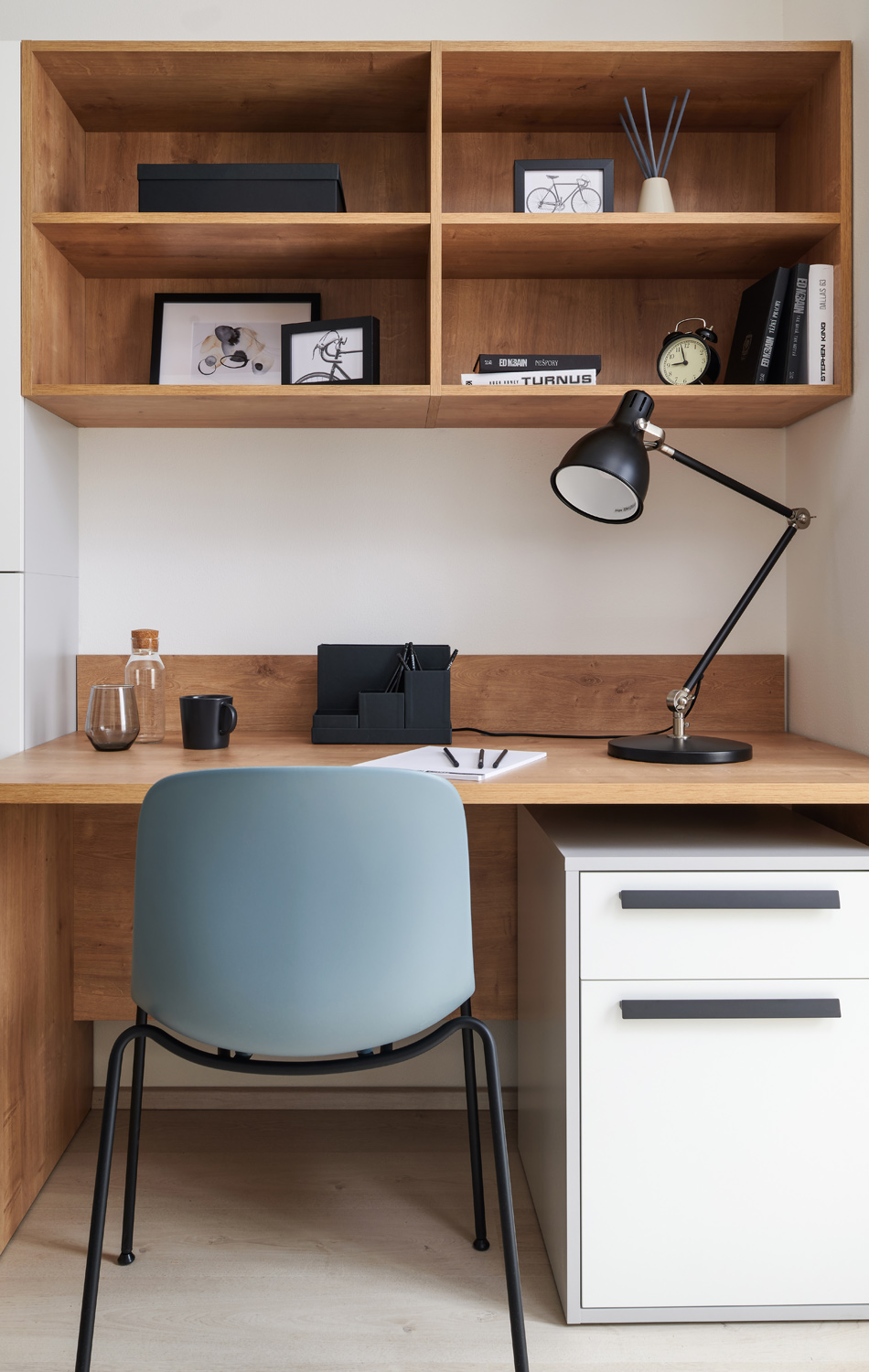 Work corner
where a work desk with a chest of drawers and open niches are a matter of course.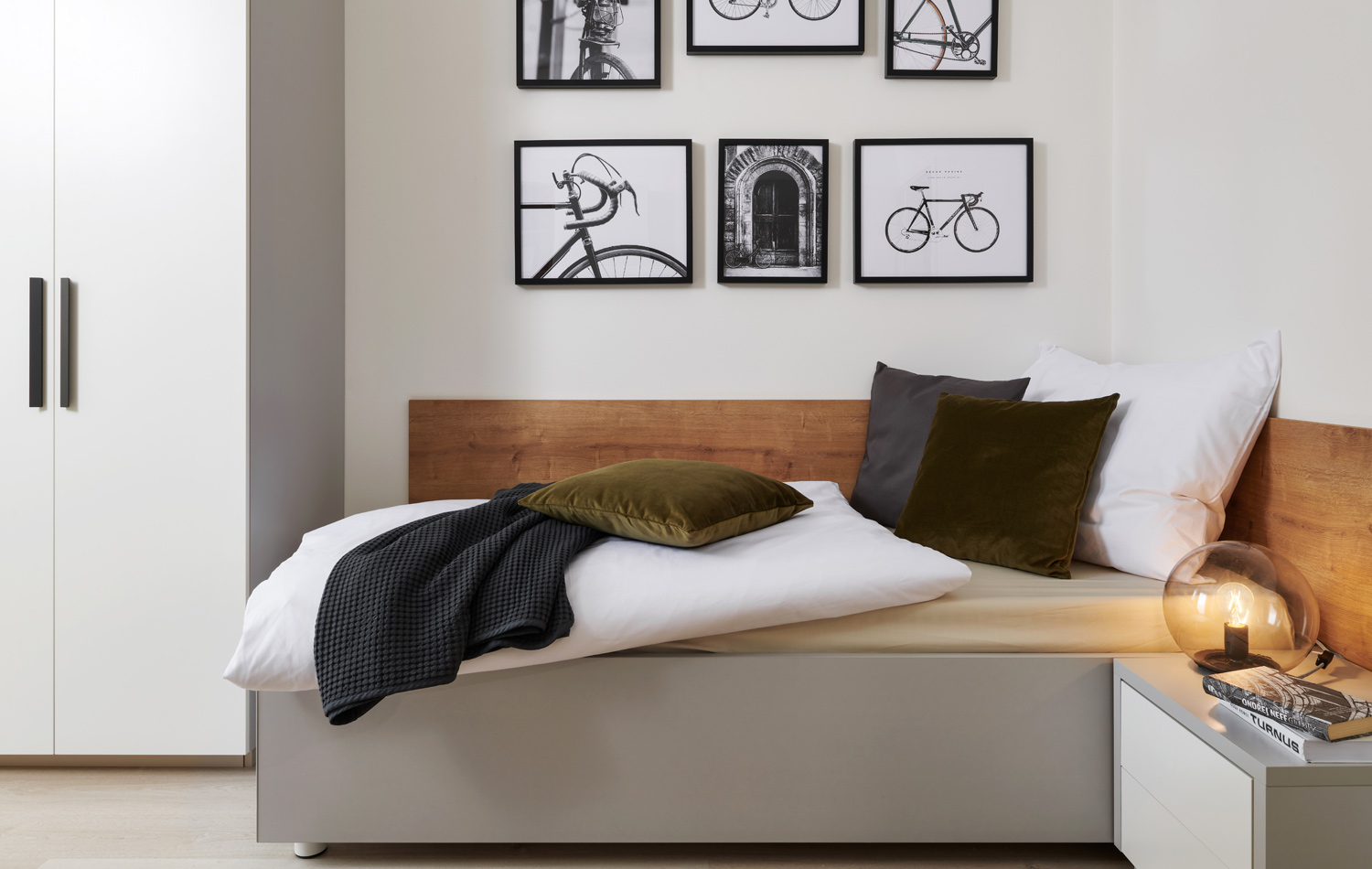 Wall panelling
behind the bed is practical and nice. It protects the walls from damage and, at the same time, makes sleep more pleasant.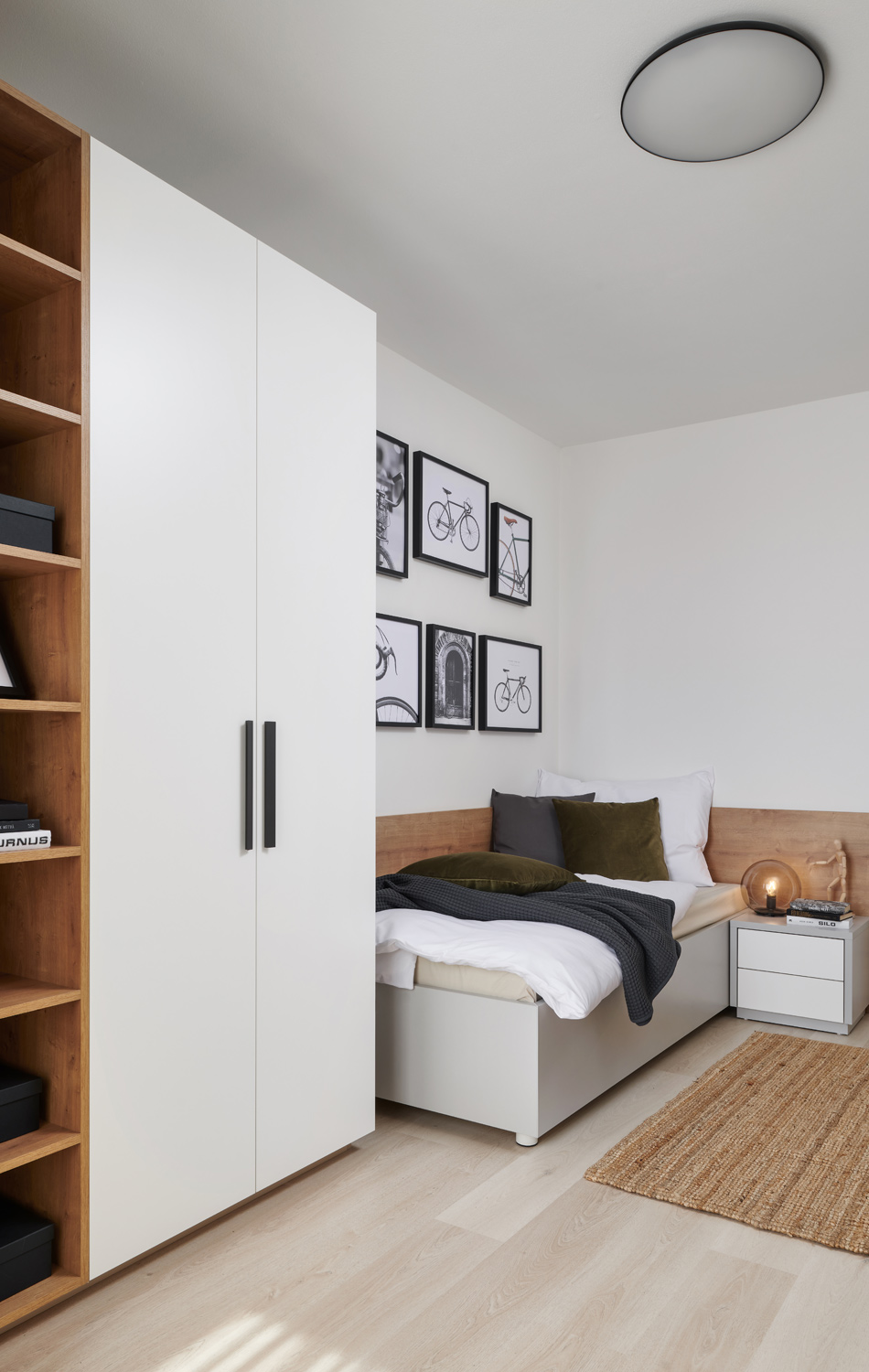 Wardrobe cabinet
with inserted niche in a combination of wood décor and white laminate. The set is clean and tasteful in terms of design.
Make an appointment at one of our more than 60 studios