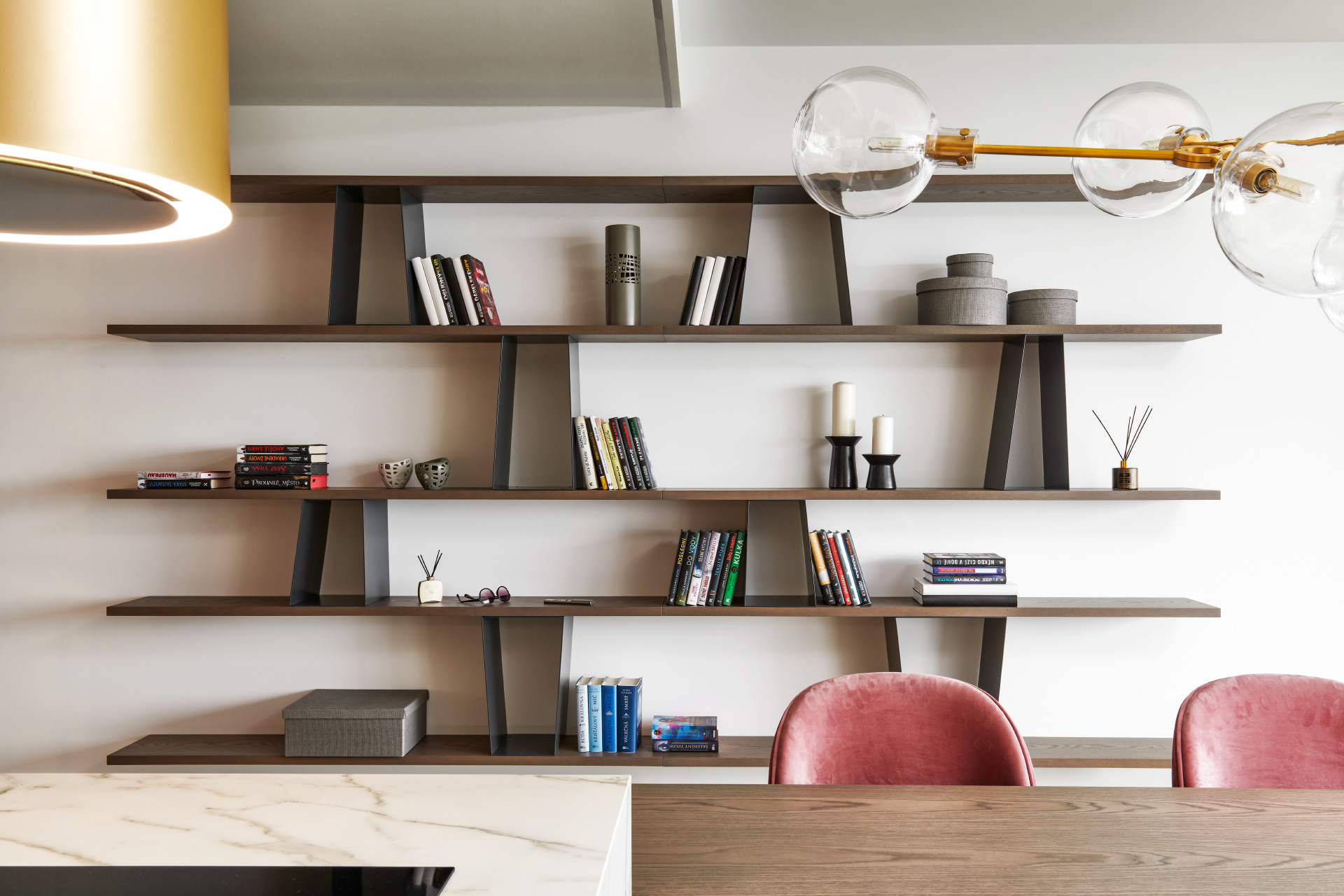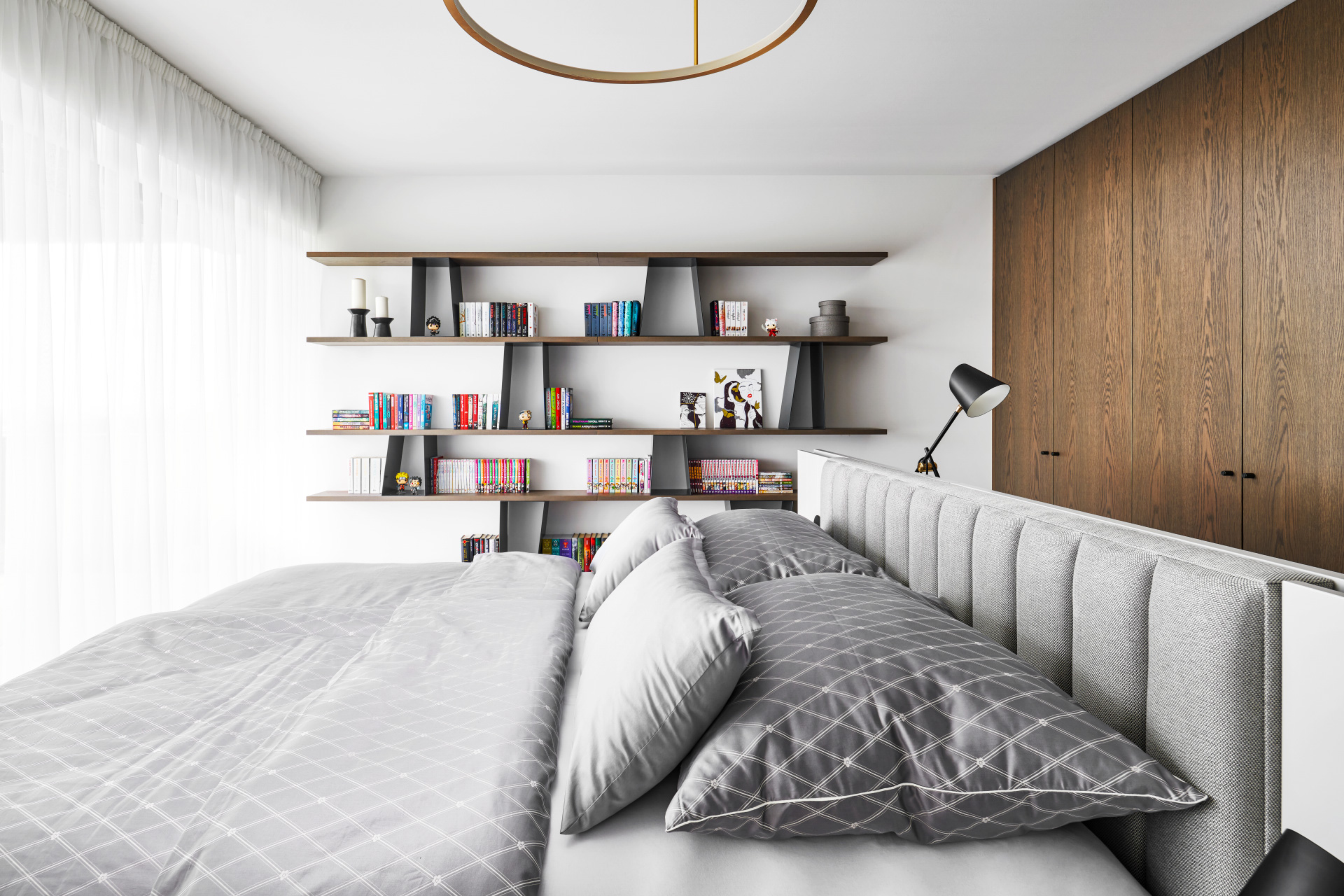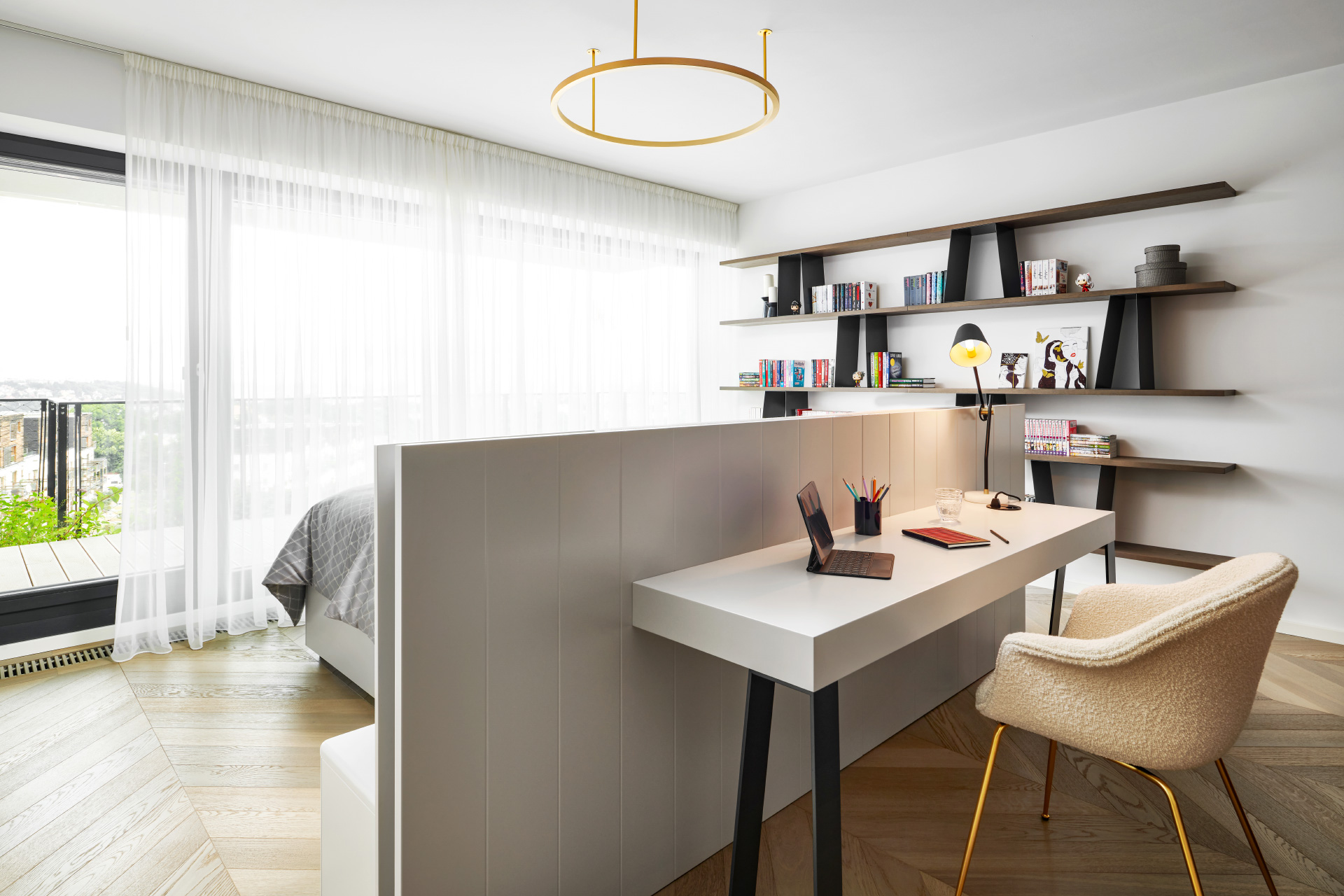 Aerial bookcase
The lightweight bookcase featuring metal and veneer gives your interior an elegant and sophisticated look. An original tailor-made solution.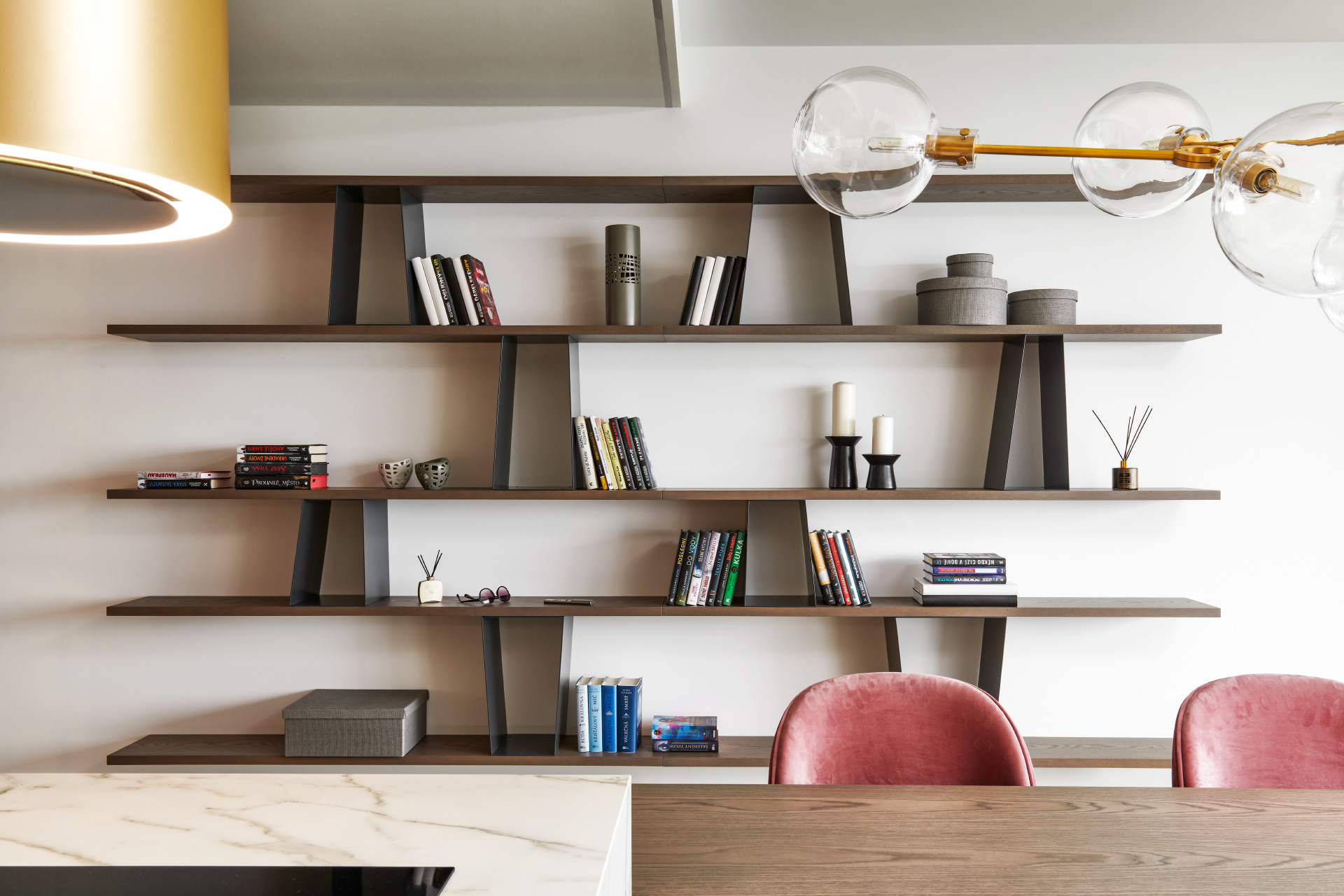 Veneered shelves
are horizontally complemented by narrow metal struts, and the result is very impressive.
Design shown:
rustic grey oak veneer
This bookcase is also available in other colours or materials.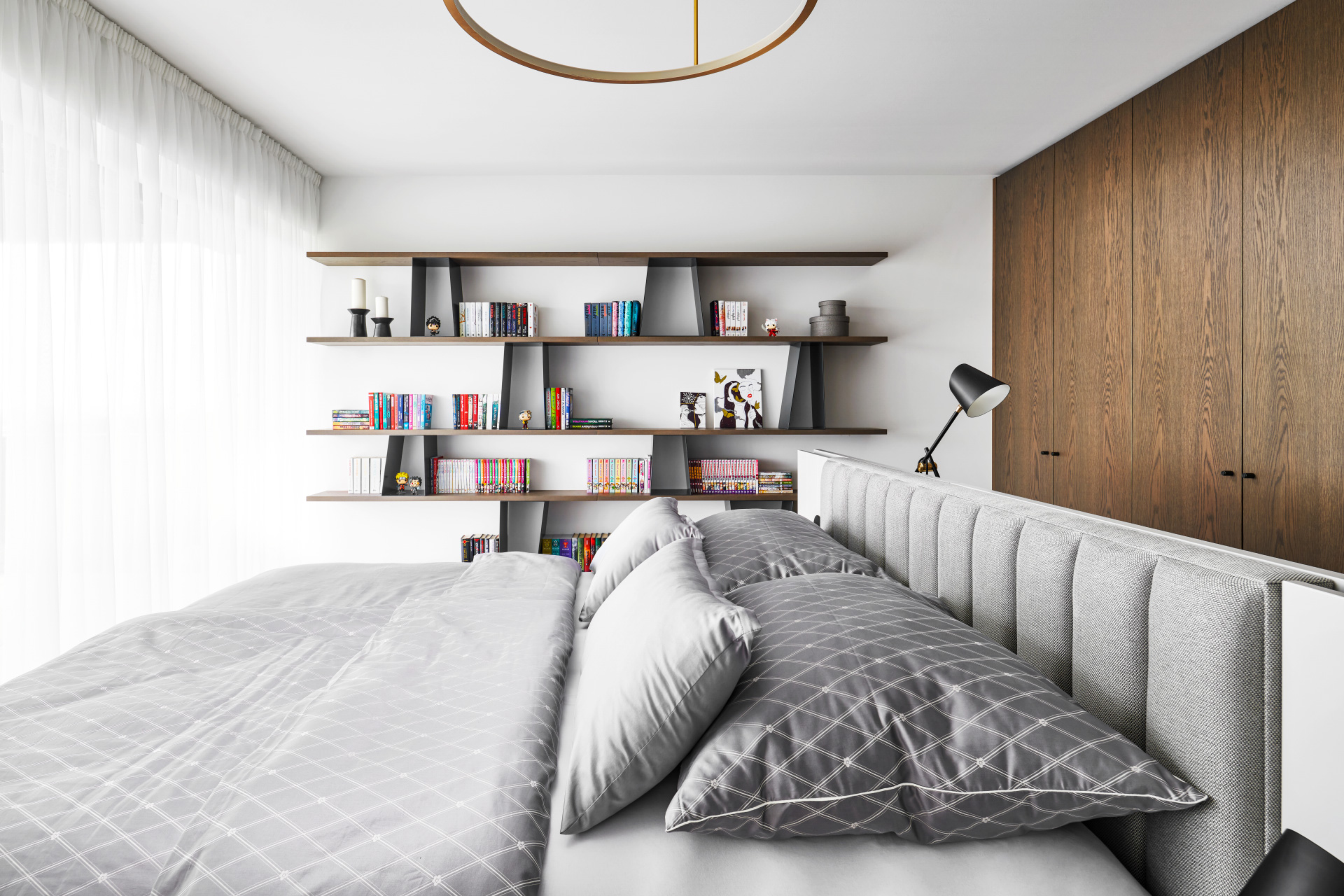 Bookcase in the same design

repeated in the bedroom and kitchen to beautifully connect the whole interior.
Make an appointment at one of our more than 60 studios