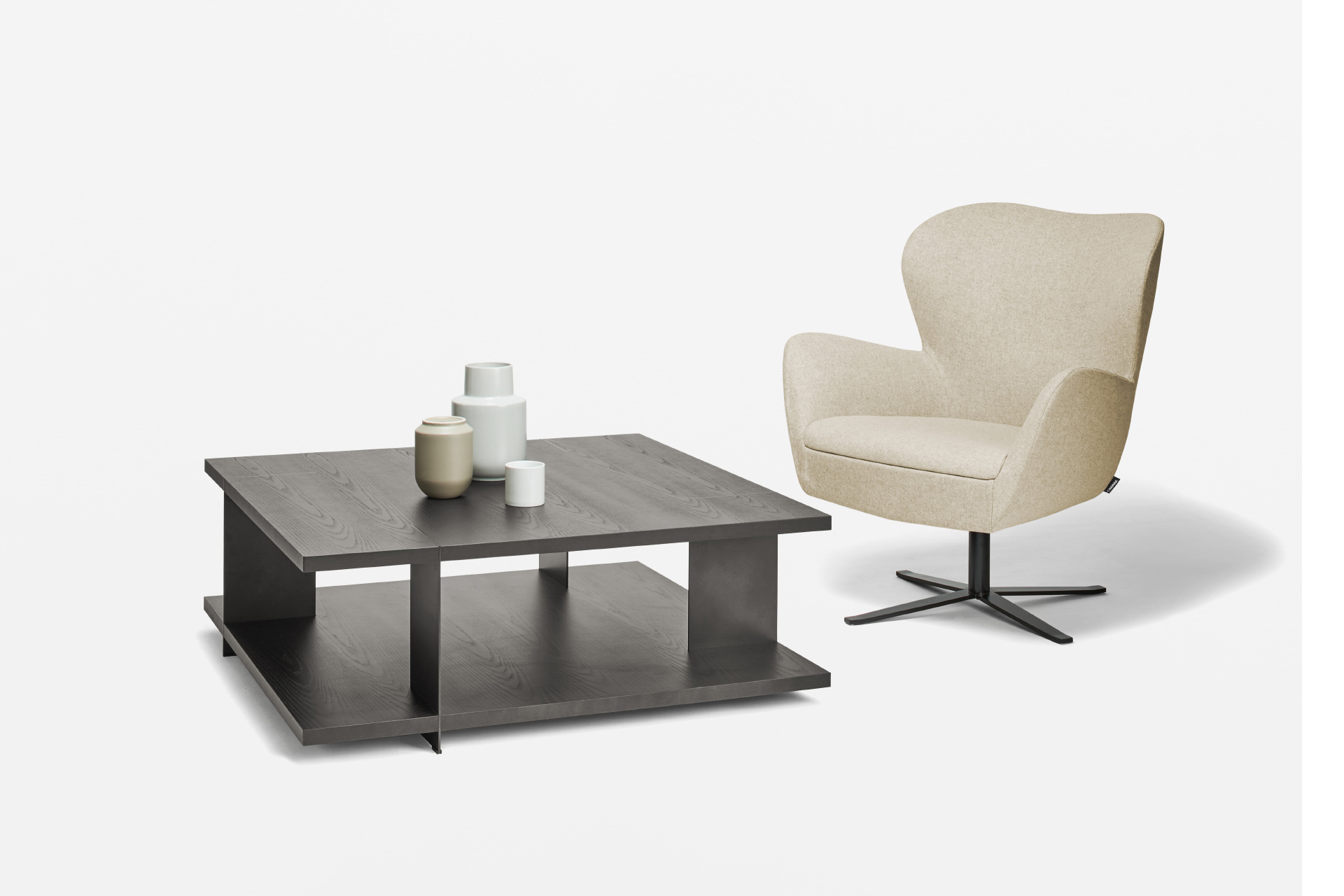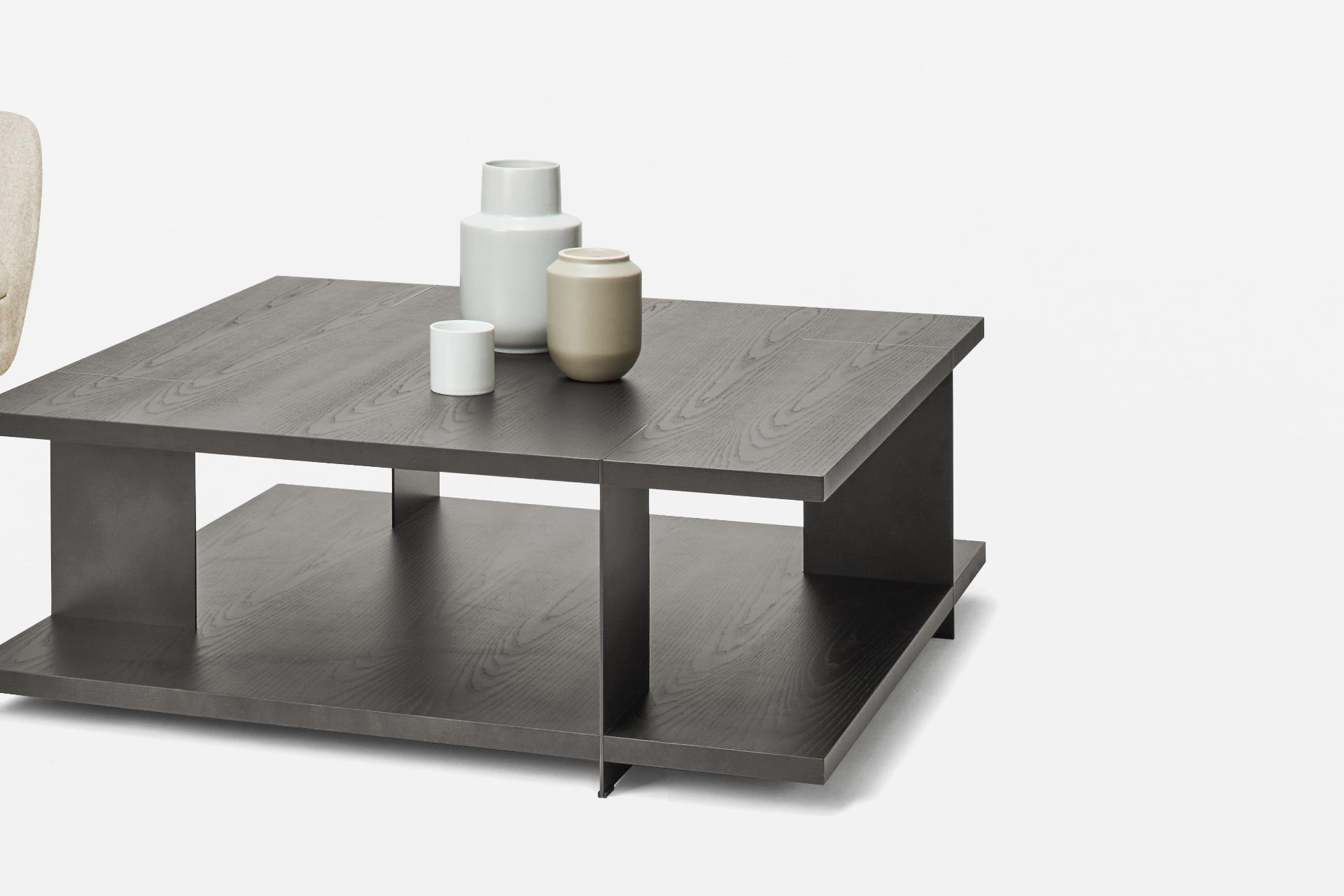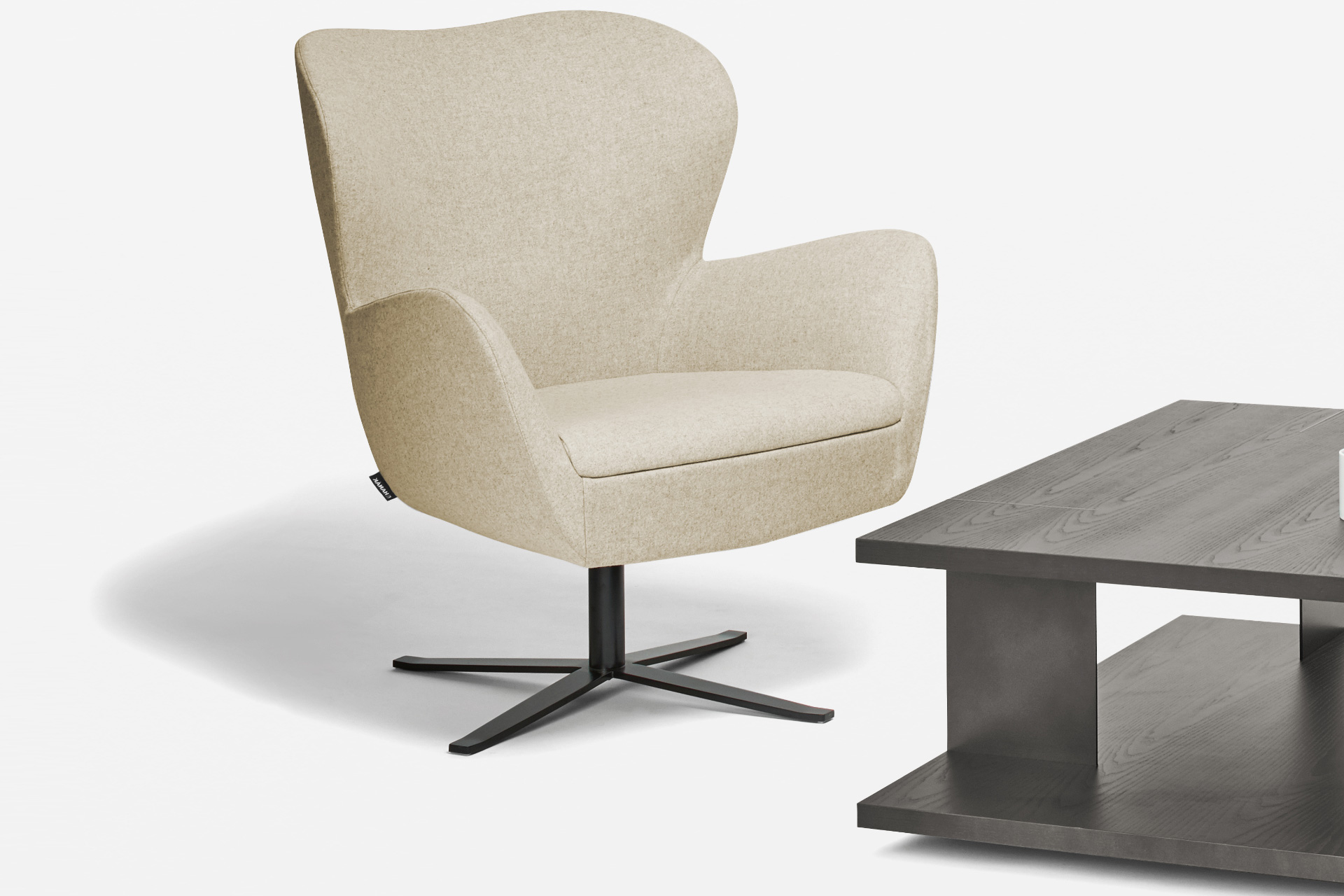 KS15 coffee table
The KS15 coffee table impresses with its unusual symmetry and combination of two materials. First-class veneers and connecting metal parts.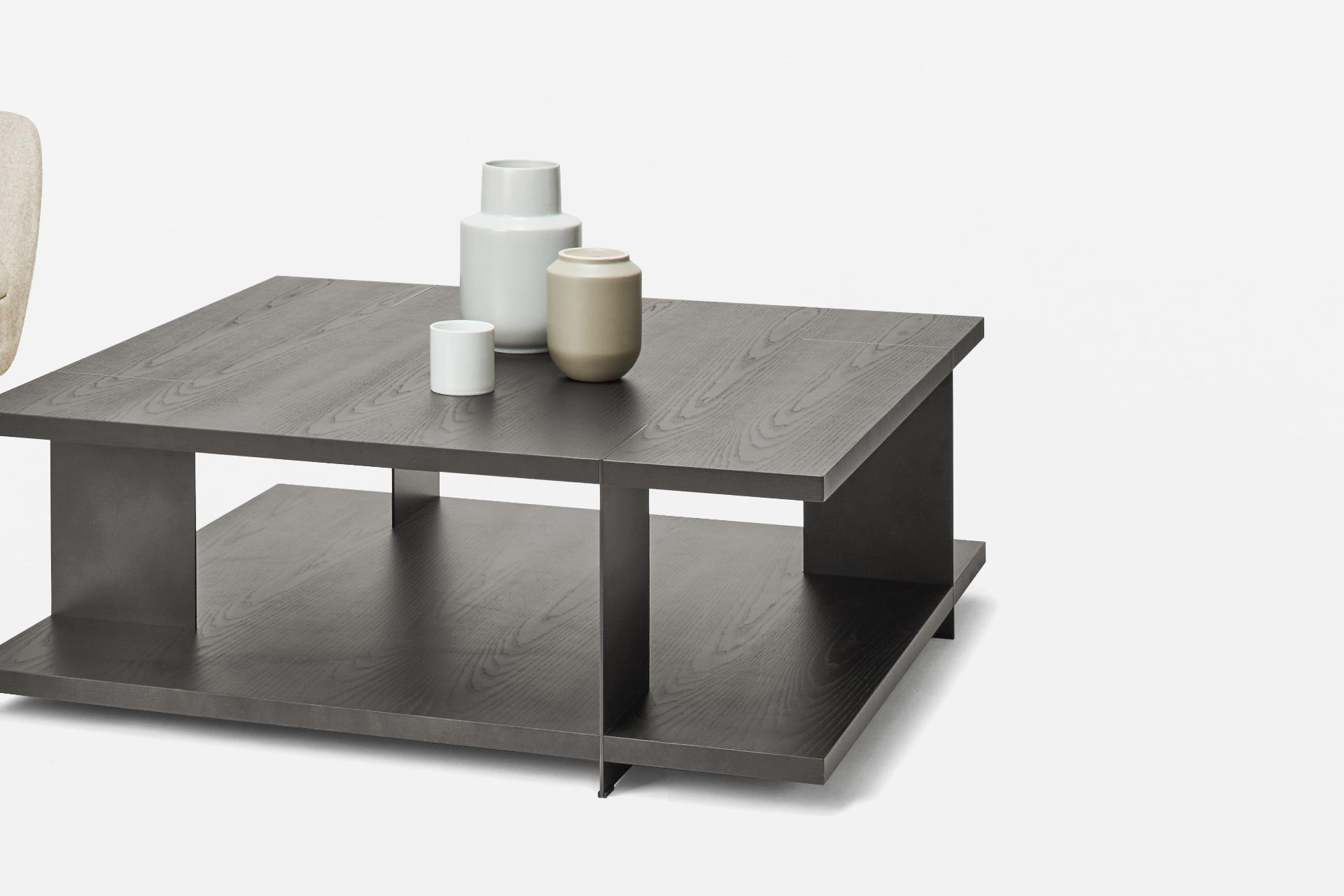 Veneer
The selected structured veneer particularly stands out on this type of table.
Design shown:
ash carbon veneer / titanium
This table is also available in other colours and materials.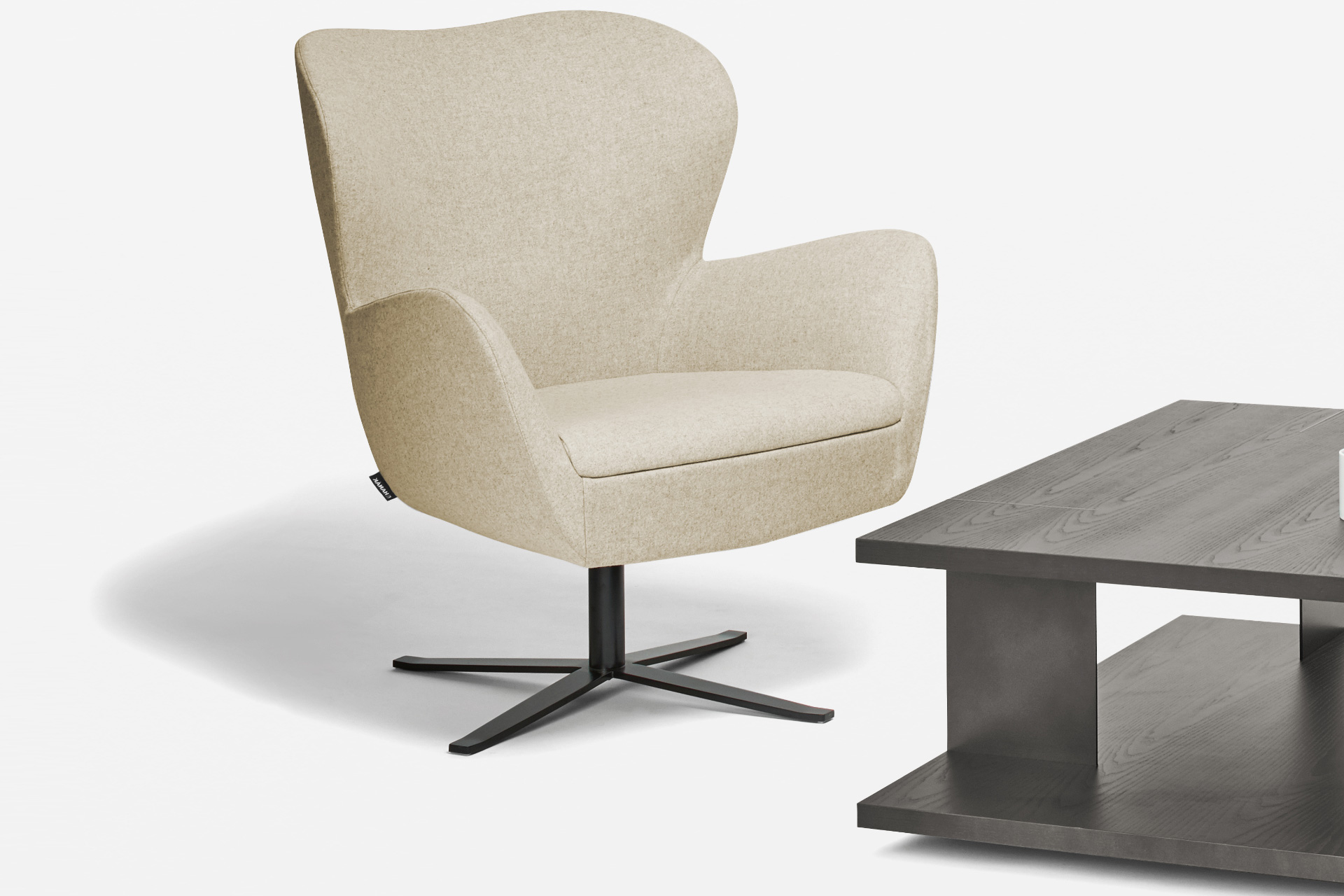 Table variants and dimensions (cm)
Solid: 90 x 90 / h. 38, 105 x 105 / h. 38, 120 x 70 / h. 38
More information available at our studios.
Make an appointment at one of our more than 60 studios
Reference of KS15 coffee table