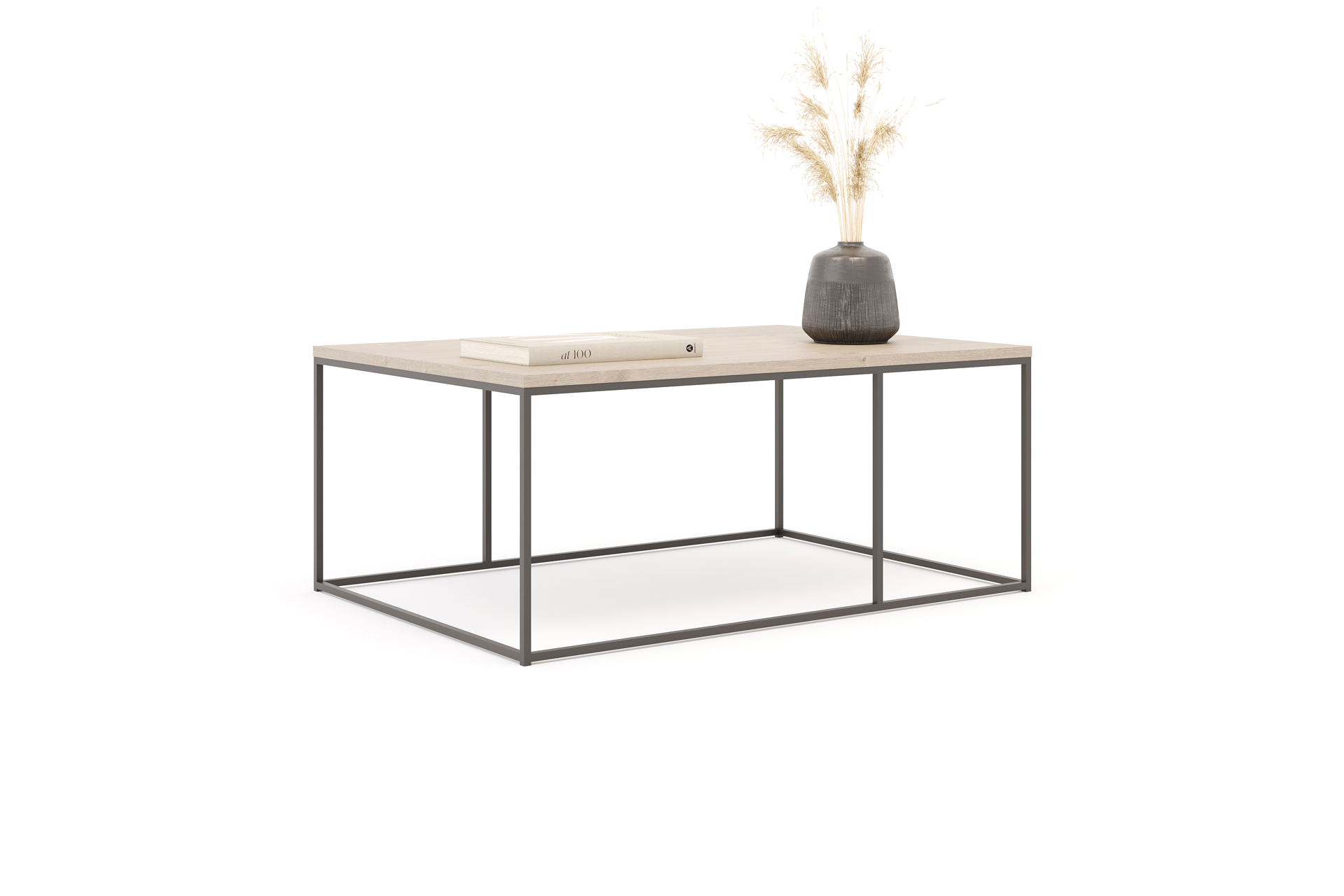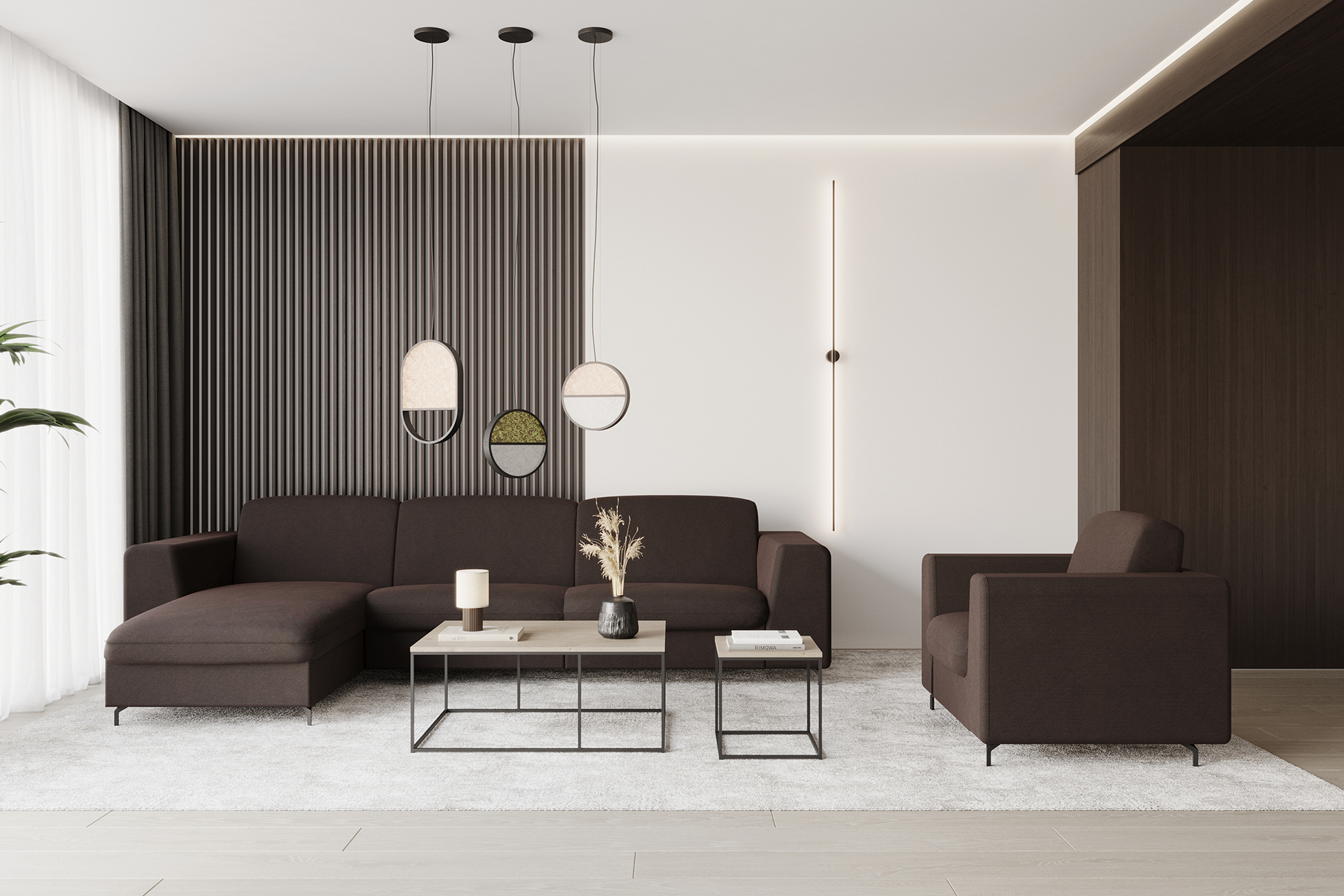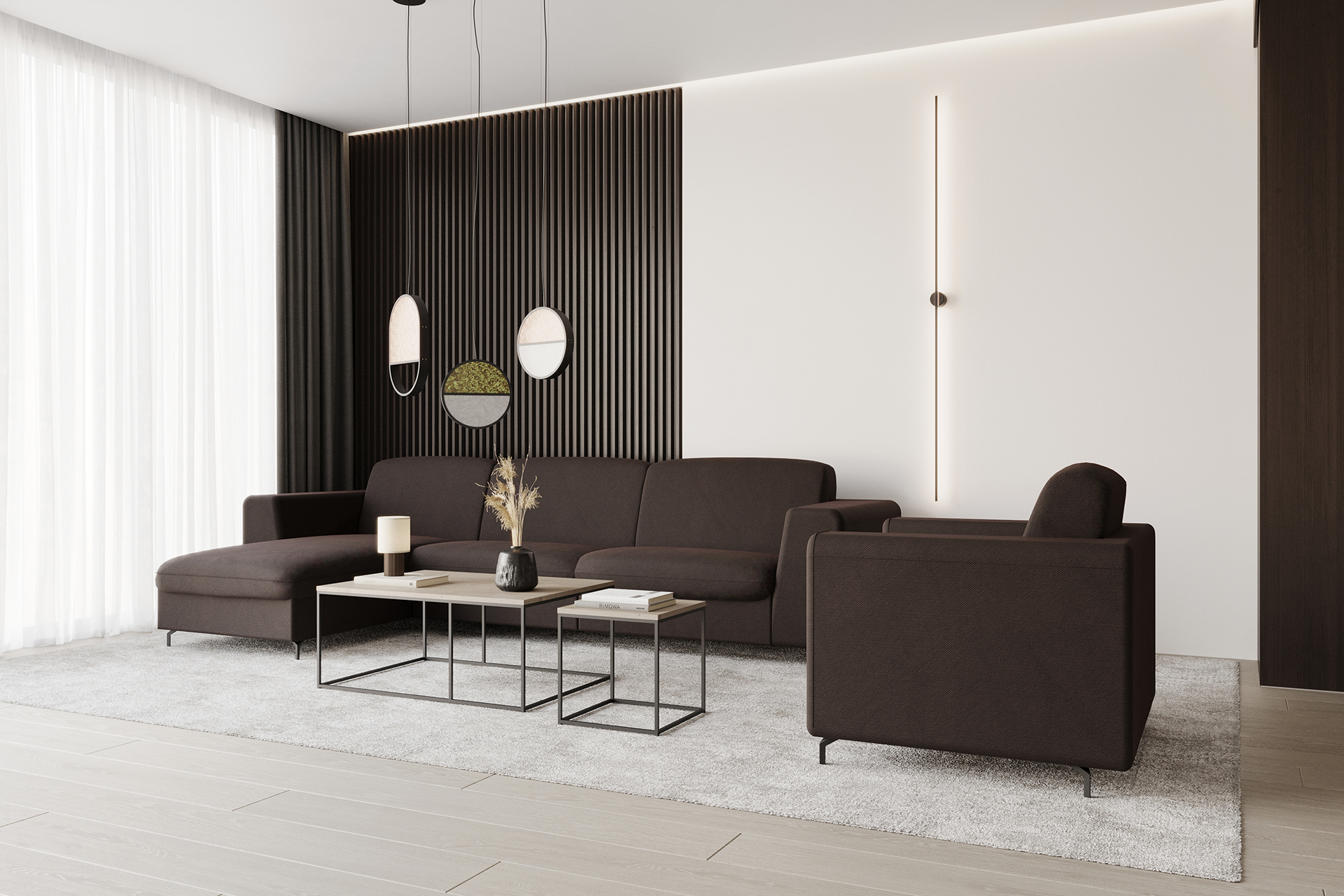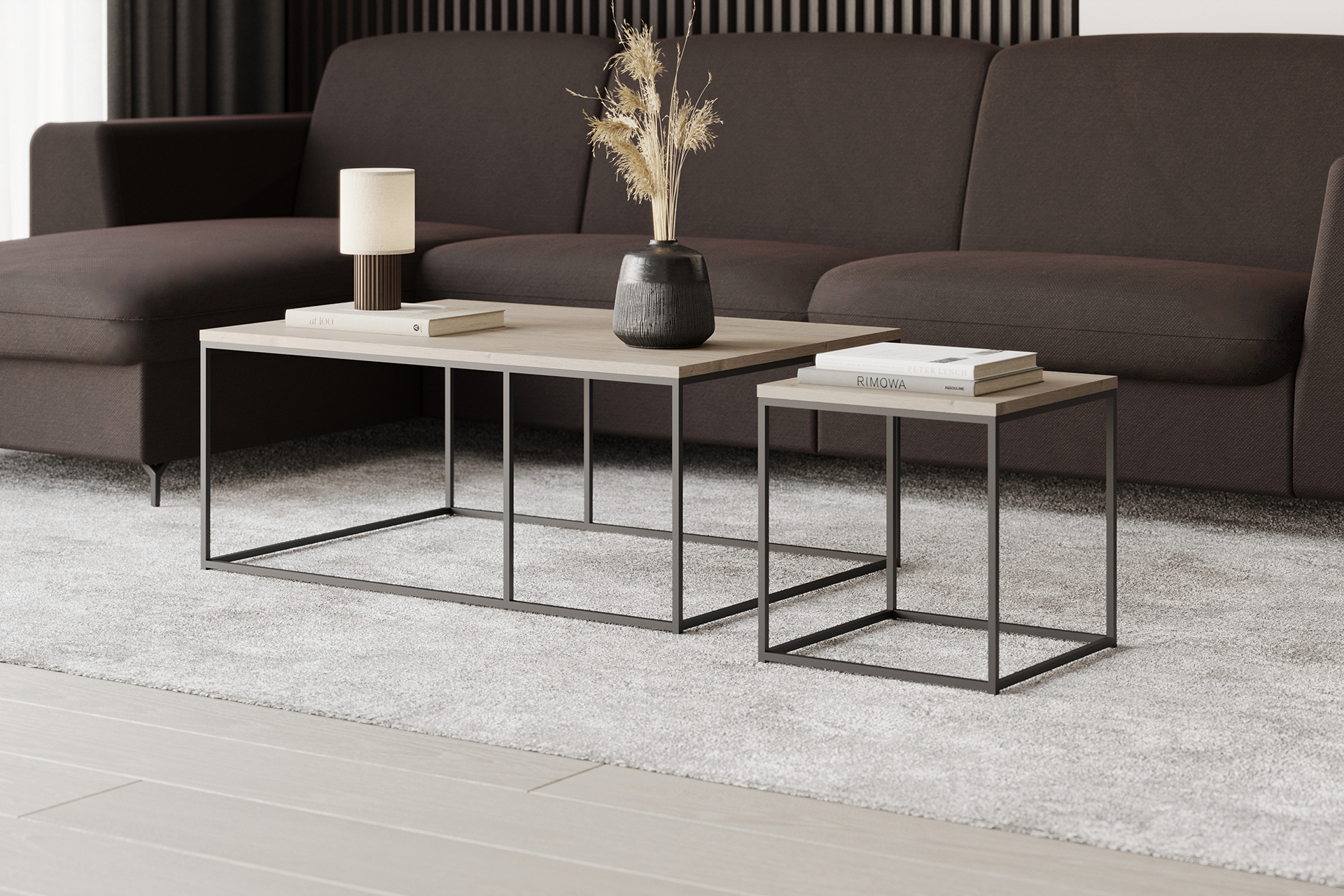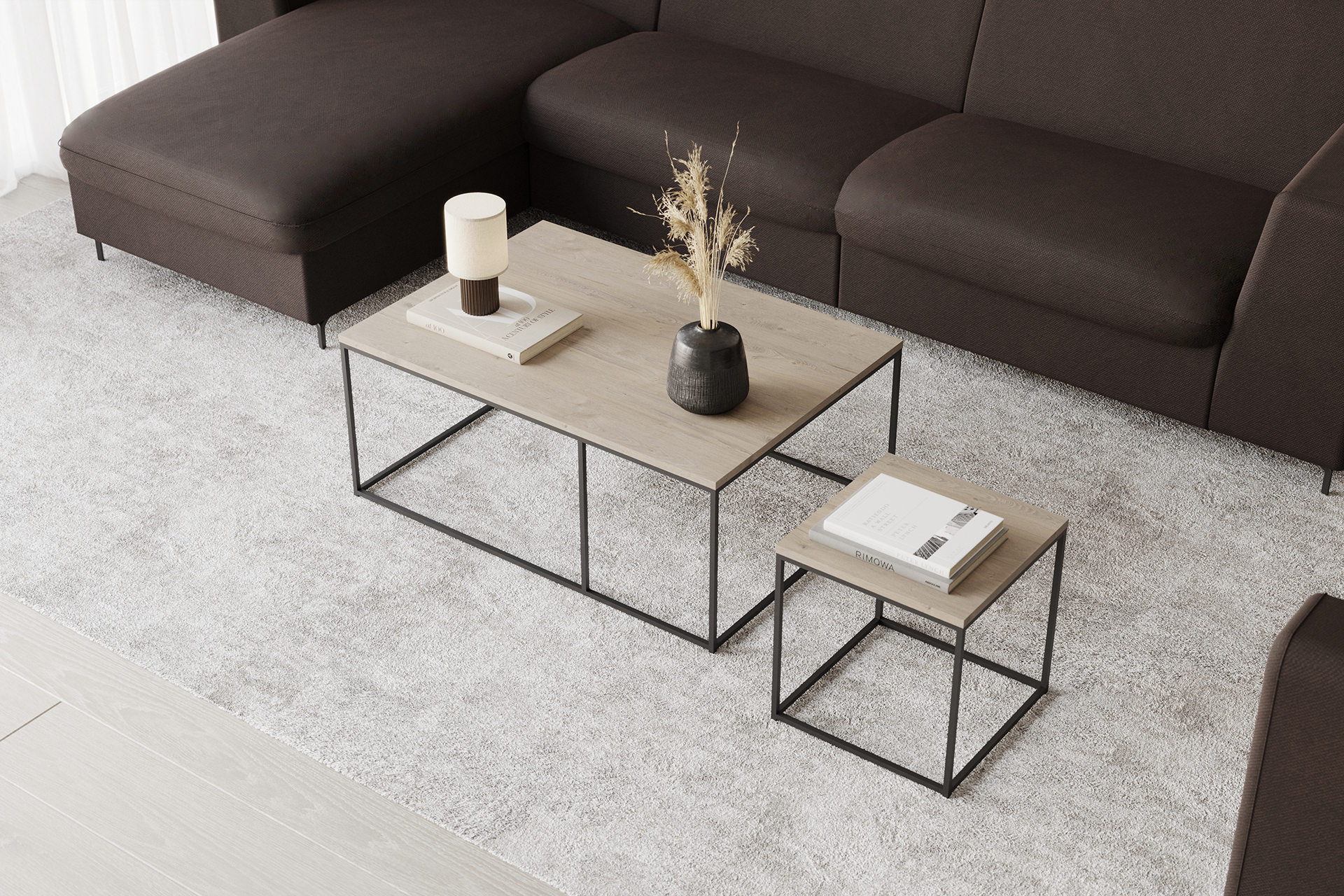 KS16 coffee table
The lightweight version of coffee tables in three different sizes with a minimalist metal structure allows the creation of original combinations.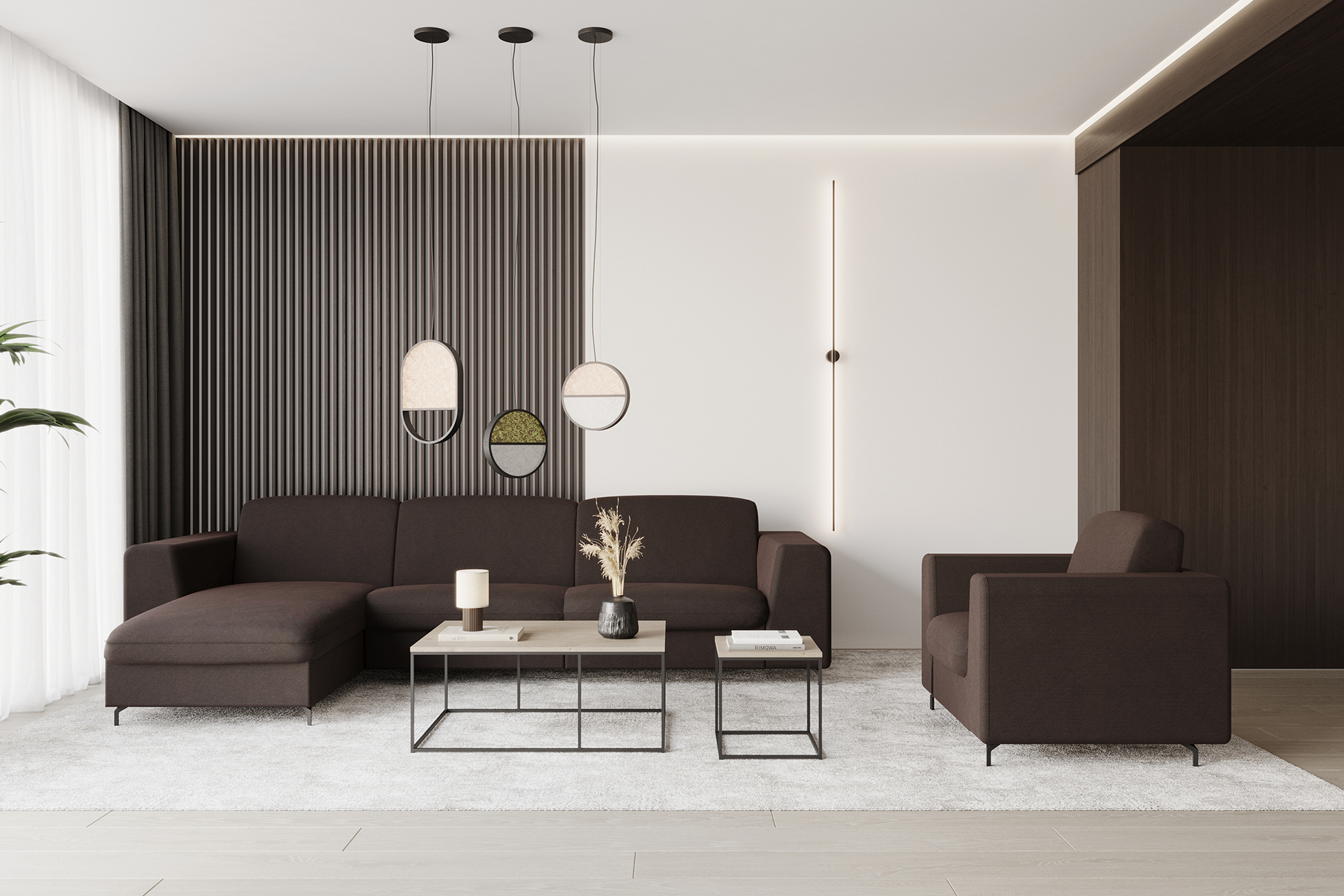 The thin table top
following a metal base in titanium tone is available in matt varnish, natural veneer and wood décor.
Design shown:
KS16 table - bleached beam oak / steel titanium frame
NOBLE lounge suite - Acapulco 405 upholstery fabric
This table is also available in other colours and materials.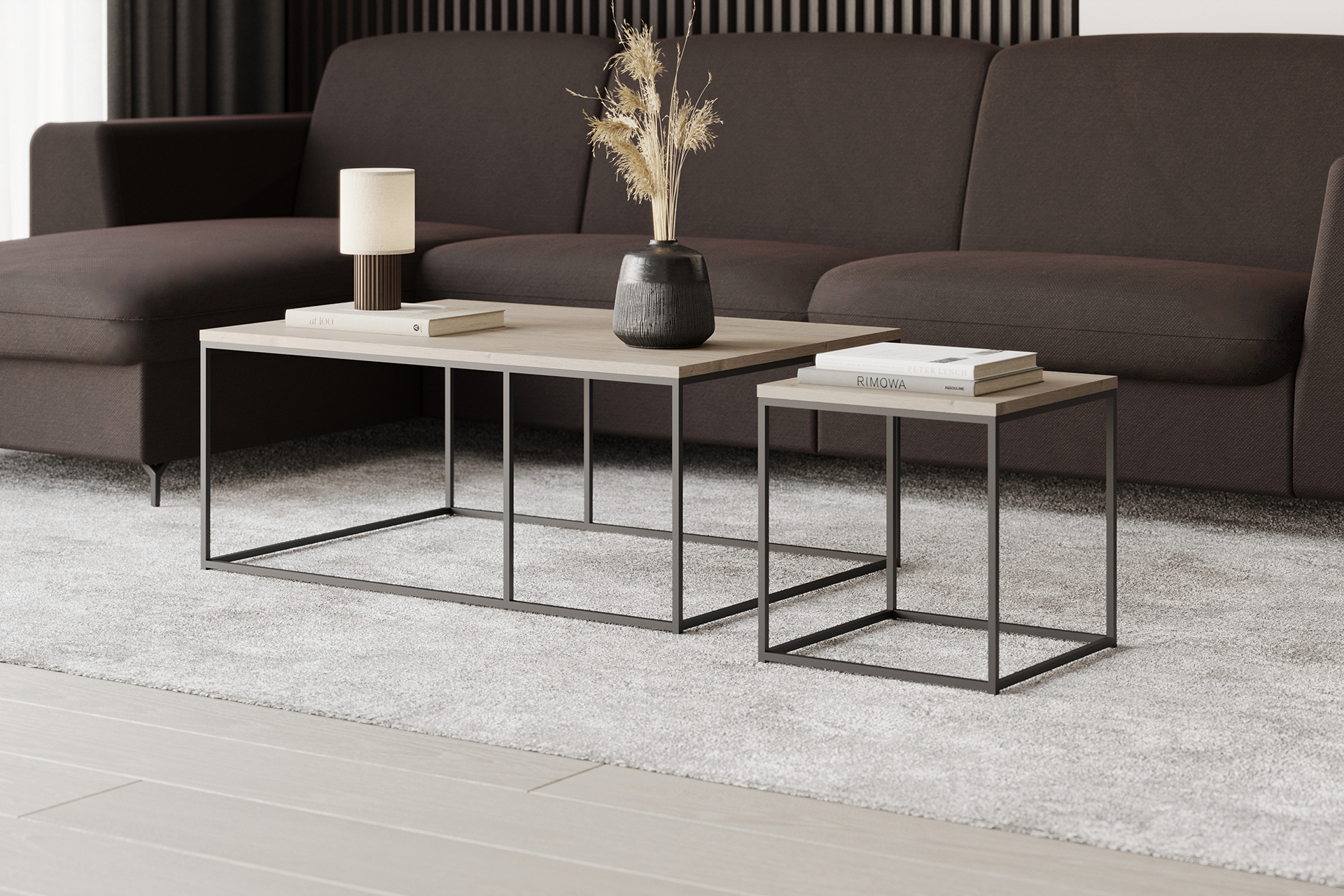 Table variants and dimensions
Solid: 40 x 40 / v. 38, 60 x 60 / v. 38, 120 x 70 / v. 38 cm
Make an appointment at one of our more than 60 studios