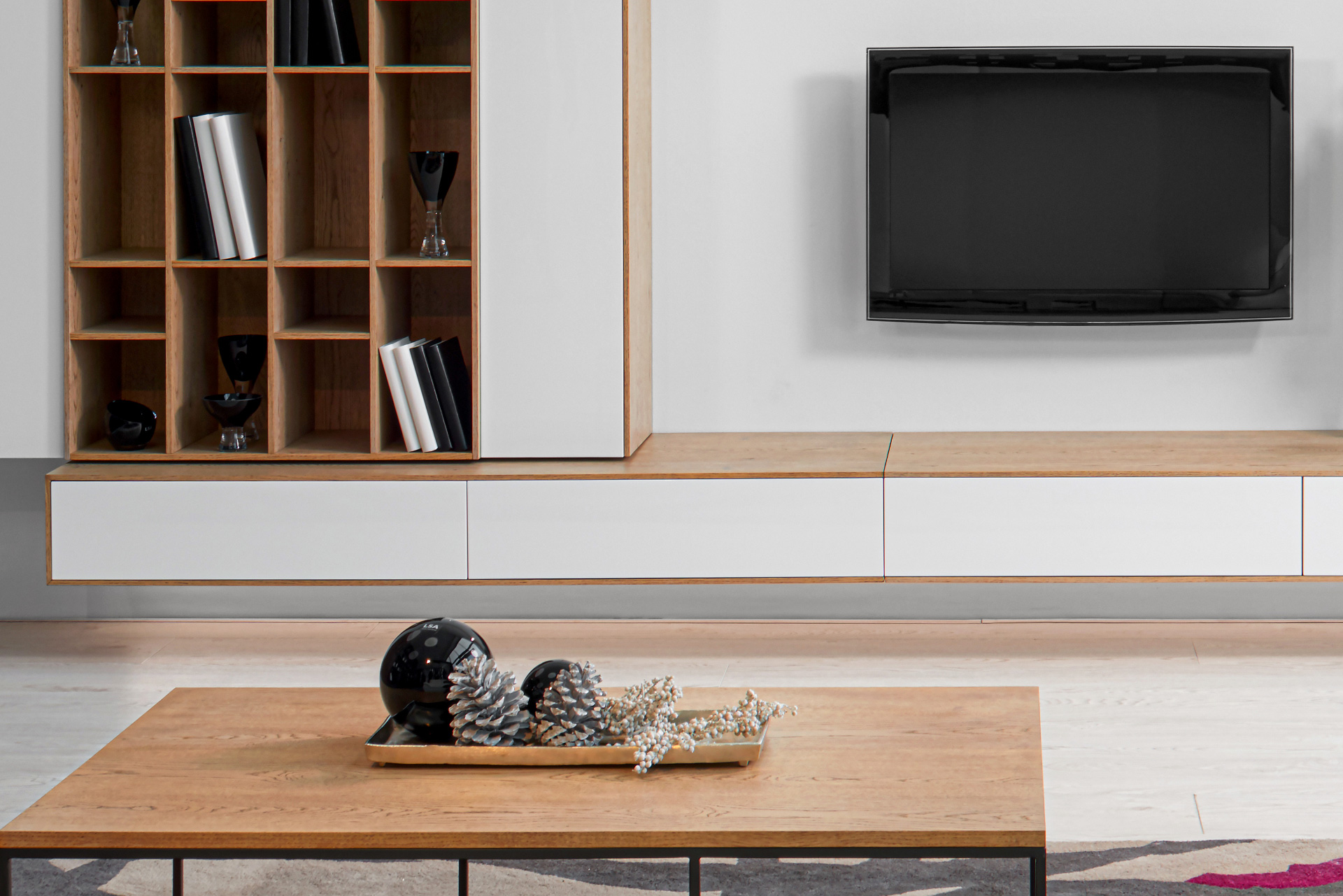 Minimalist living room with bookcase
The living room cupboard set and coffee table with metal frame will suit every interior.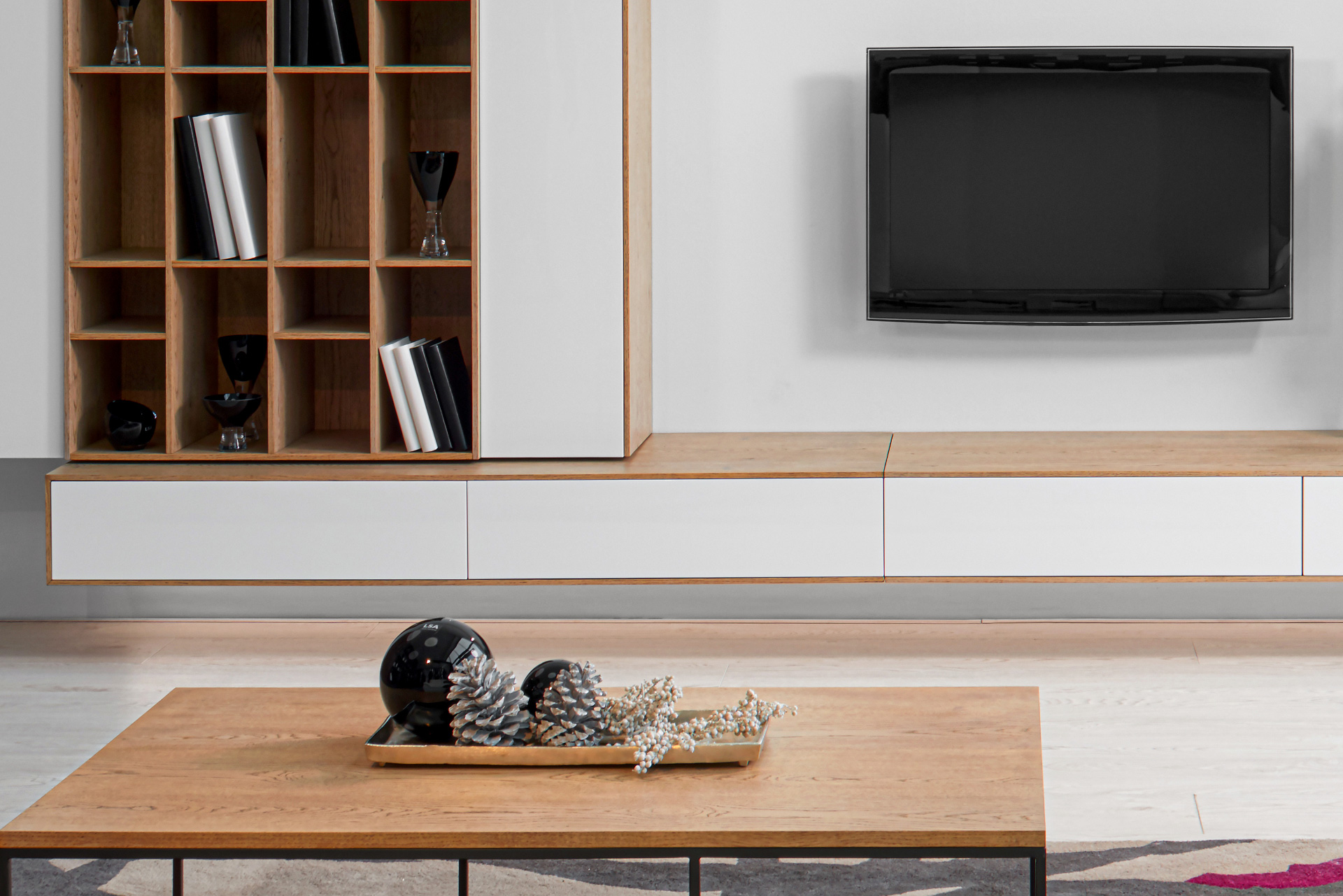 Light veneer
rustic oak in combination with white lacquer is rightly very popular and trendy.
Design shown:
orion white varnish - high gloss / whitened oak veneer with patina, rustic look
This living room is also available in other colours and materials.
Make an appointment at one of our more than 60 studios
Reference of minimalist living room