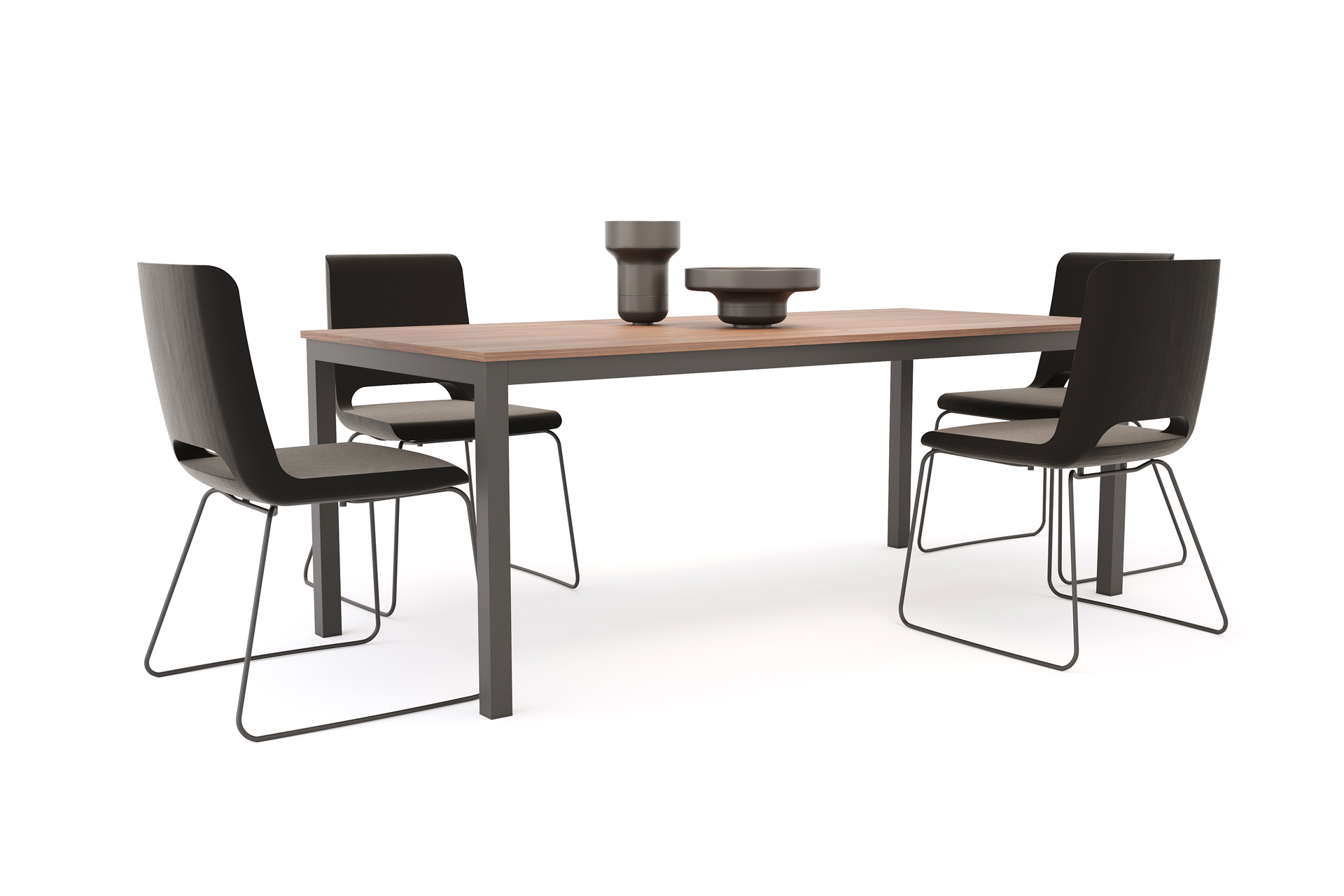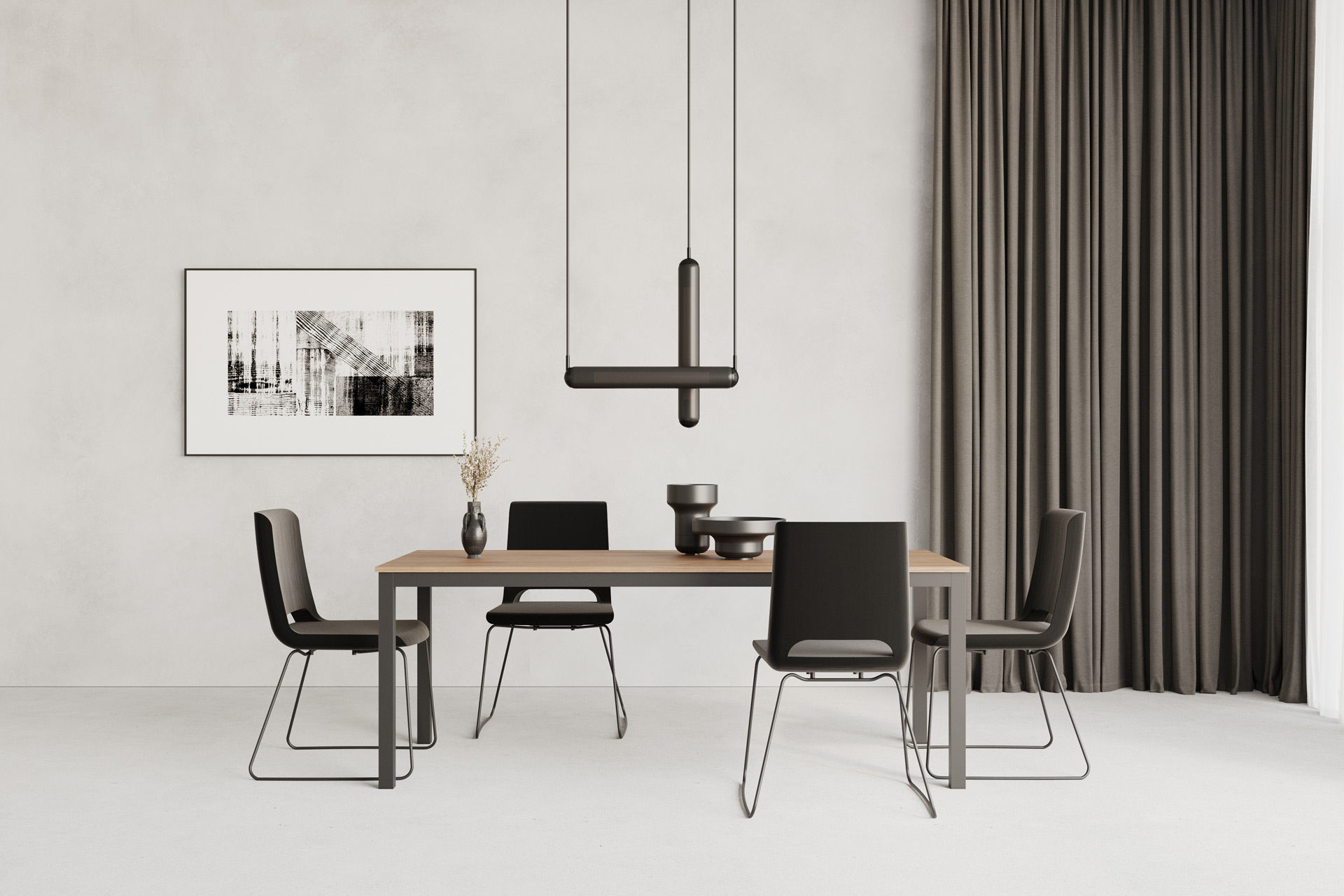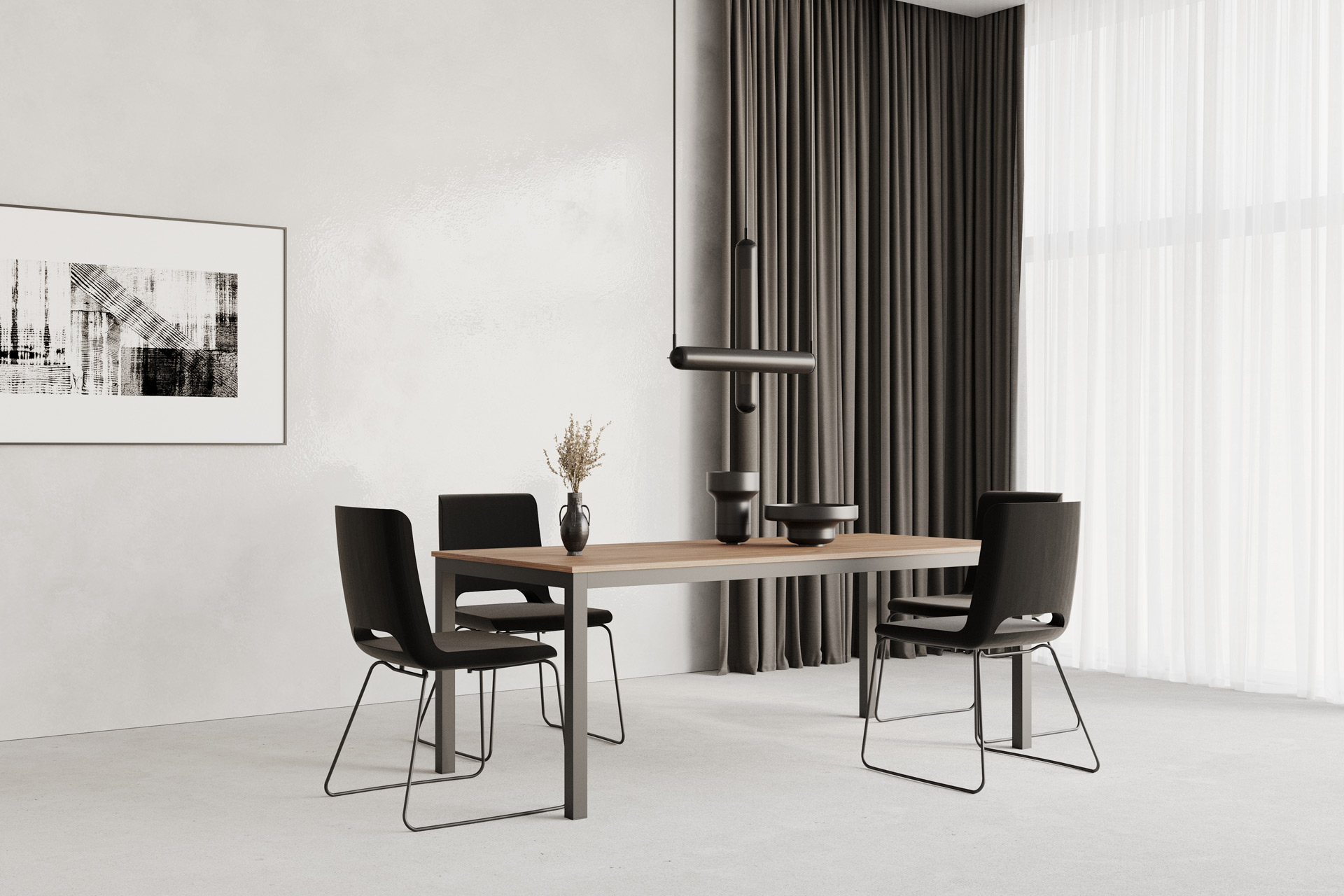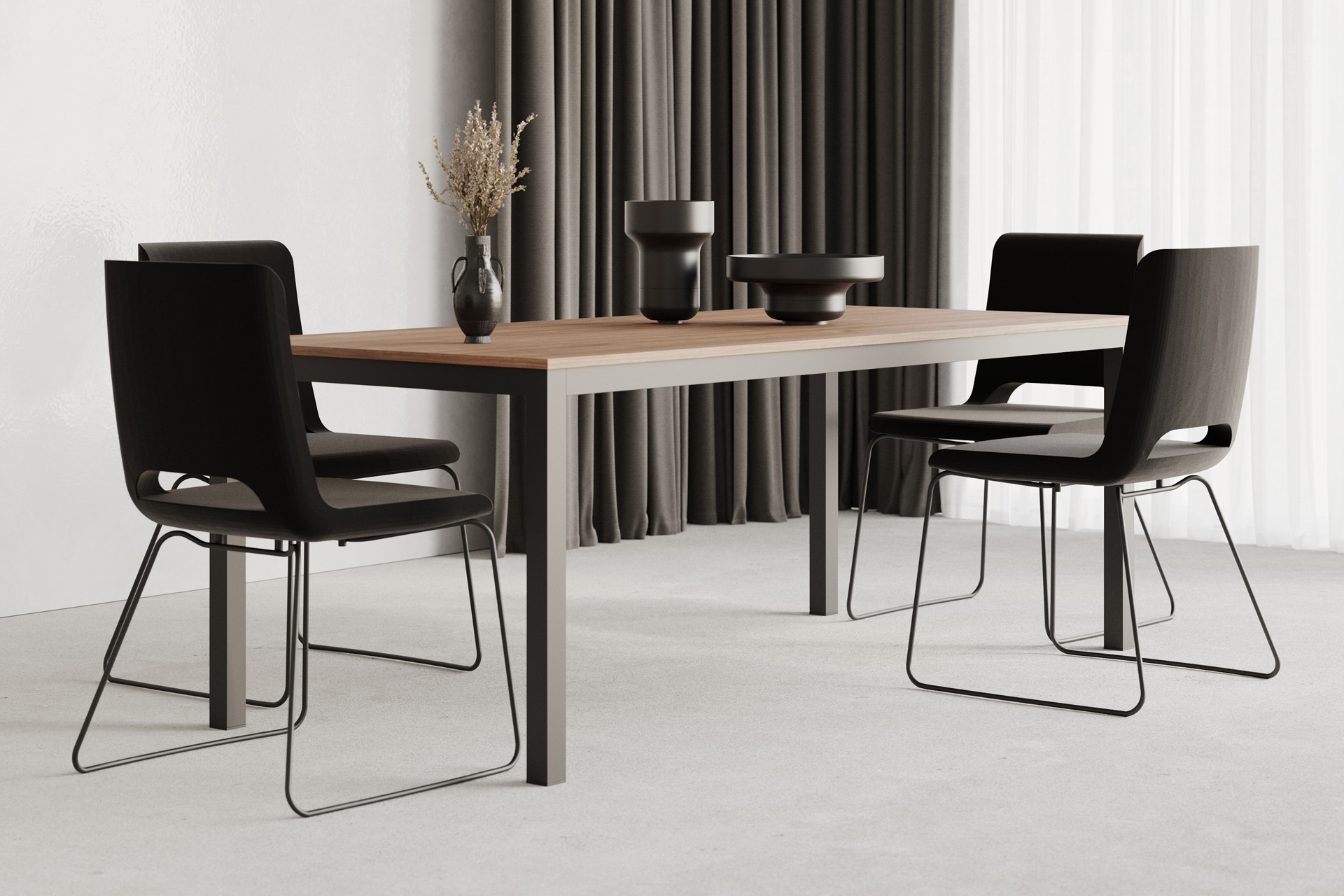 JS02 dining table
The connection of metal with wood, varnish or wood décor gives the interior a certain elegance and lightness. The dining table with metal base in various colour and finish designs.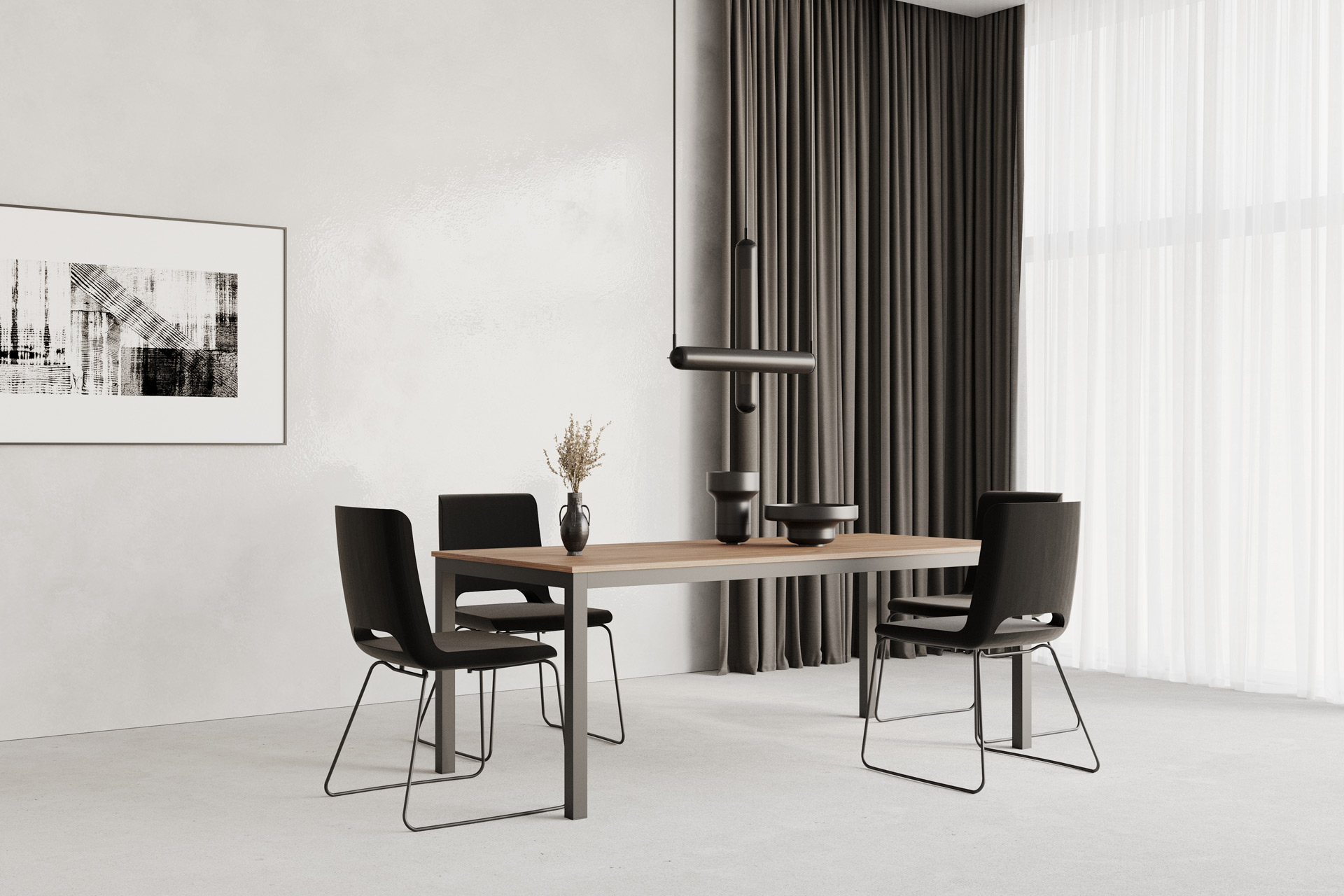 Table design
and a precisely aligned table top will perfectly fit any modern interior.
Design shown:
JS02 dining table - walnut corte / base ALU frame titanium
DUNA OPEN dining chair - NUBUK leather black / base steel RAL black
This table is also available in other colours and materials.
Table variants and dimensions
Solid: 80 x 80, 140 x 90, 160 x 90, 180 x 90, 200 x 100 cm
Make an appointment at one of our more than 60 studios
Realisation of the JS02 dining table