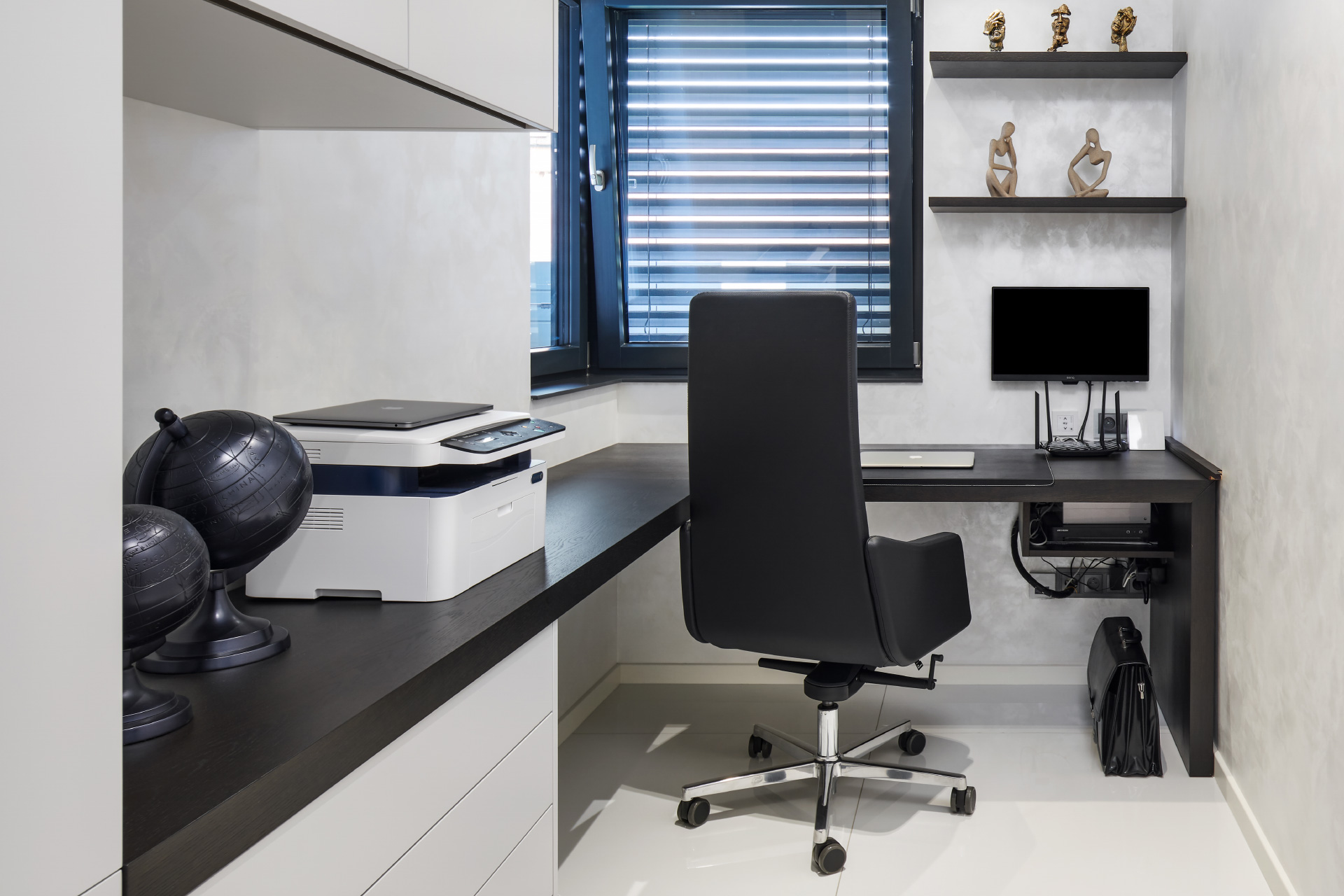 Modern study in grey varnish
A study in a two-colour variation, where there is a strict order. Everything is combined to the last detail, including the decorations and accessories.
Storage space
perfectly hidden behind the doors of cabinets and drawers. Only the open shelves and niches offer space to display your favourite items.
Design shown:
grey varnish - matt / carbon oak
This study is also available in other colours and materials.
Make an appointment at one of our more than 60 studios