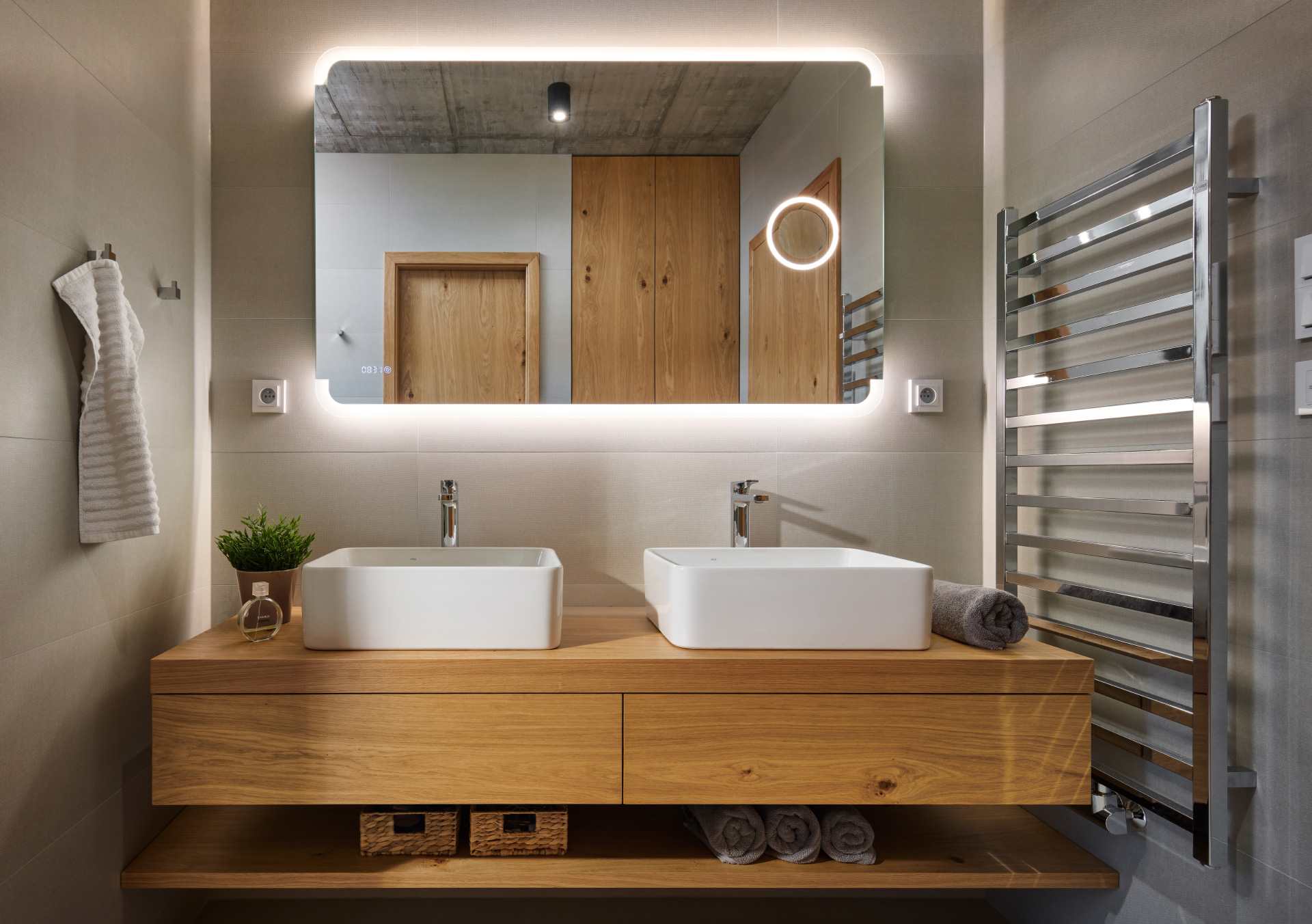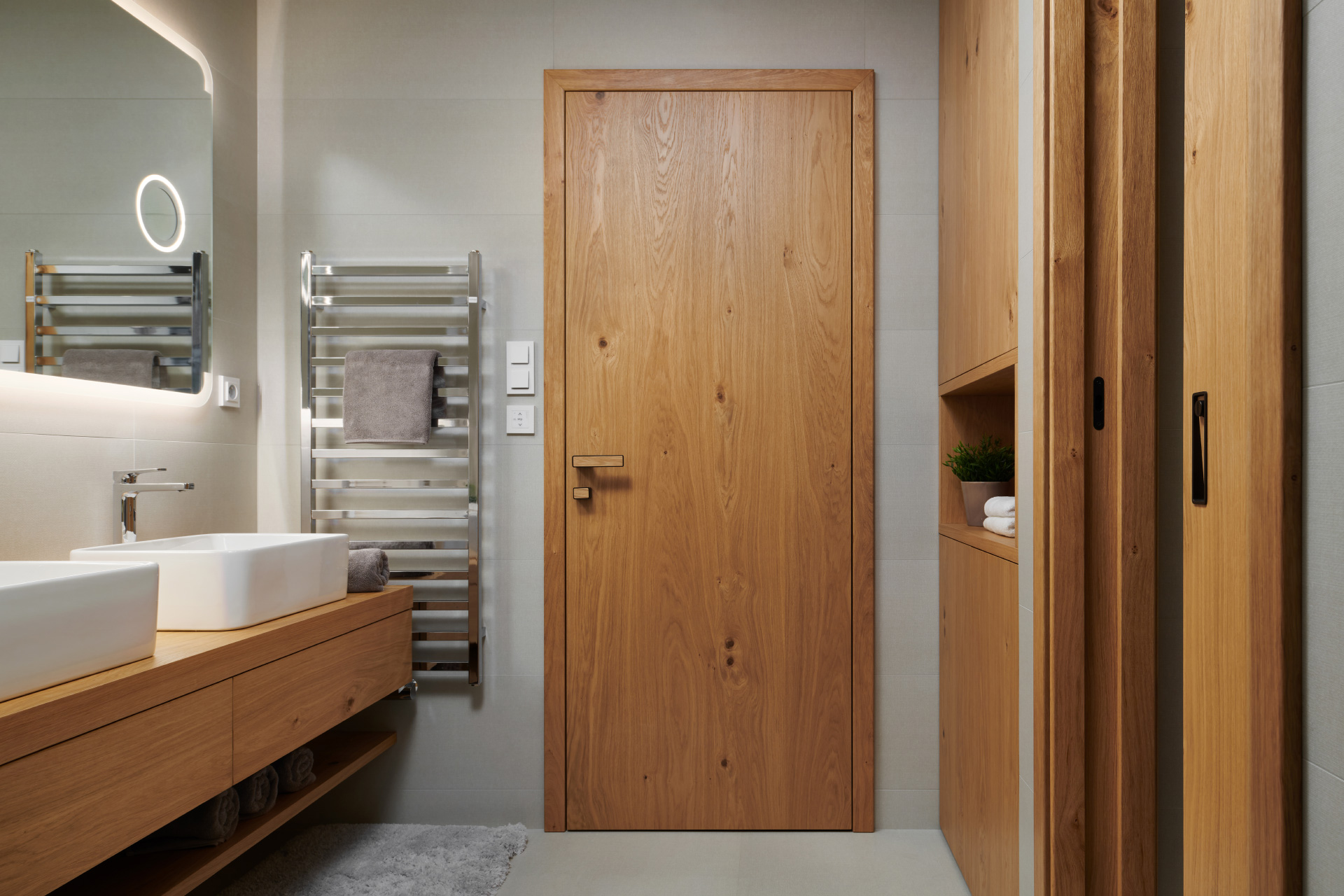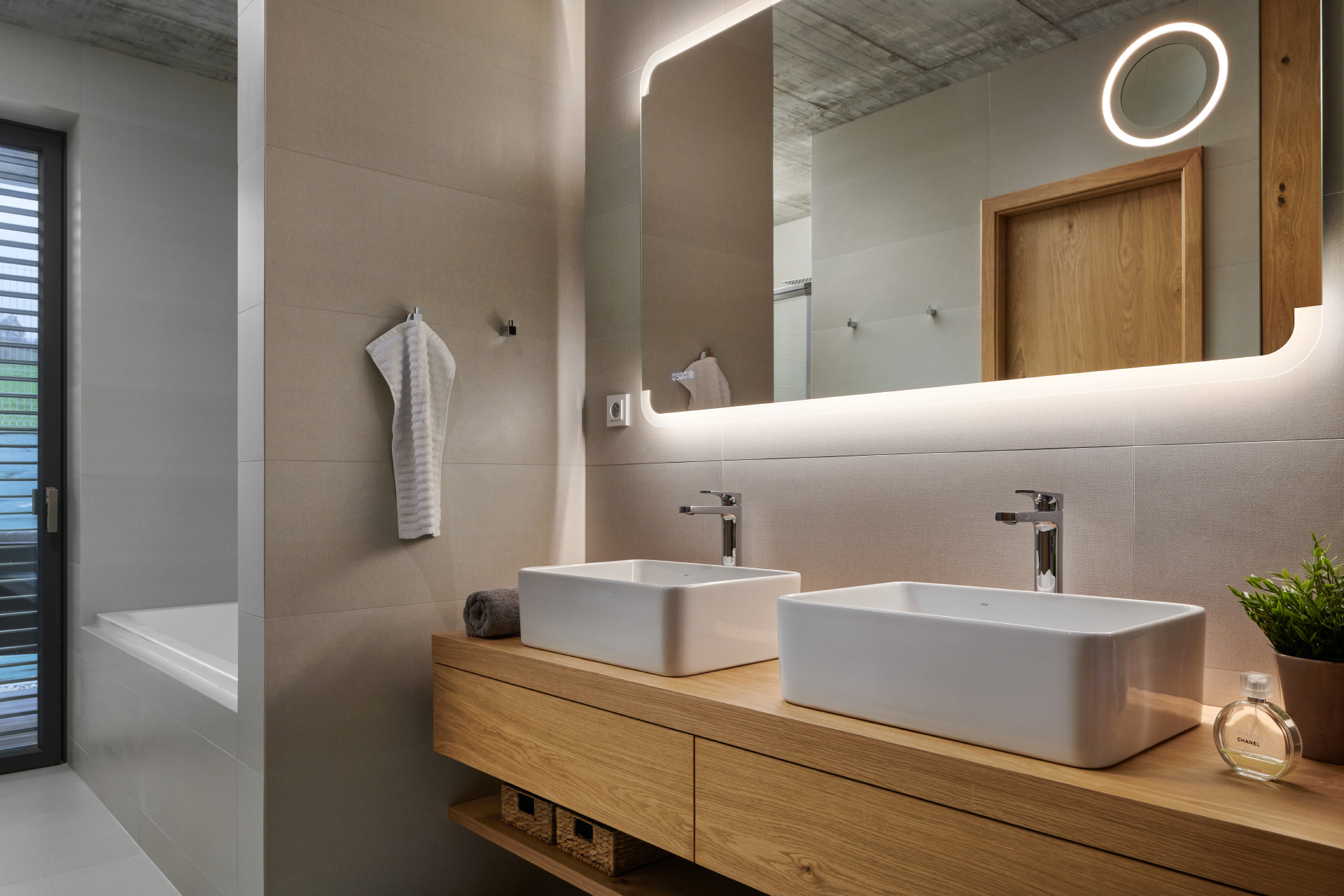 LINE bathroom
Stylish and simple bathroom set with smooth doors, available in natural veneers as well as glossy or matt lacquers. It can be supplemented with a design handle from our current offer.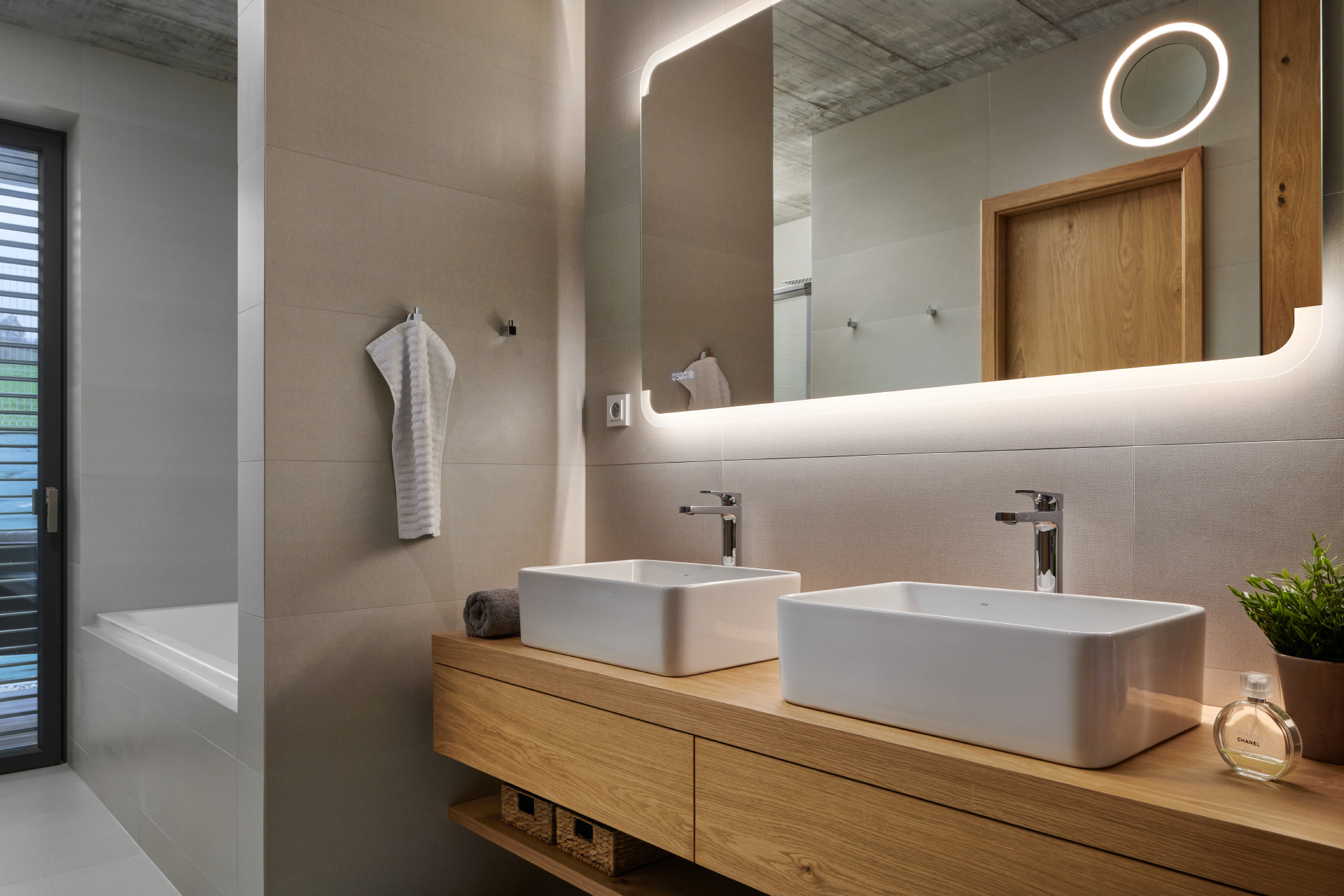 Drawer cabinets
in the handle-free design are an ideal choice. They allow the beautiful veneer grain to stand out and, moreover, make cleaning easier.
Design shown:
rustic natural oak veneer
This bathroom is also available in other colours or materials.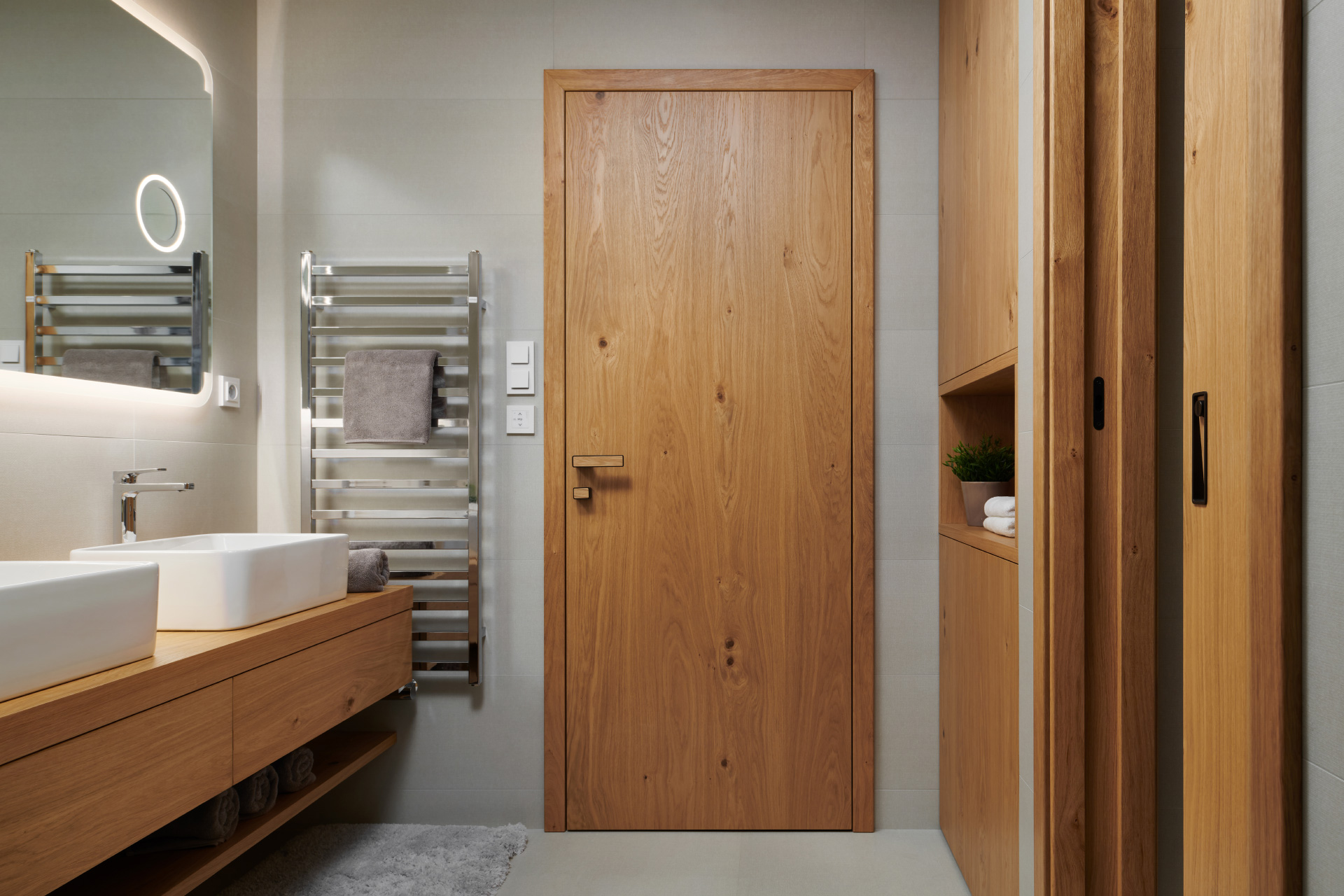 Interior doors
with a quality surface treatment can handle both damp and warm steam.
Make an appointment at one of our more than 60 studios
References of LINE bathroom