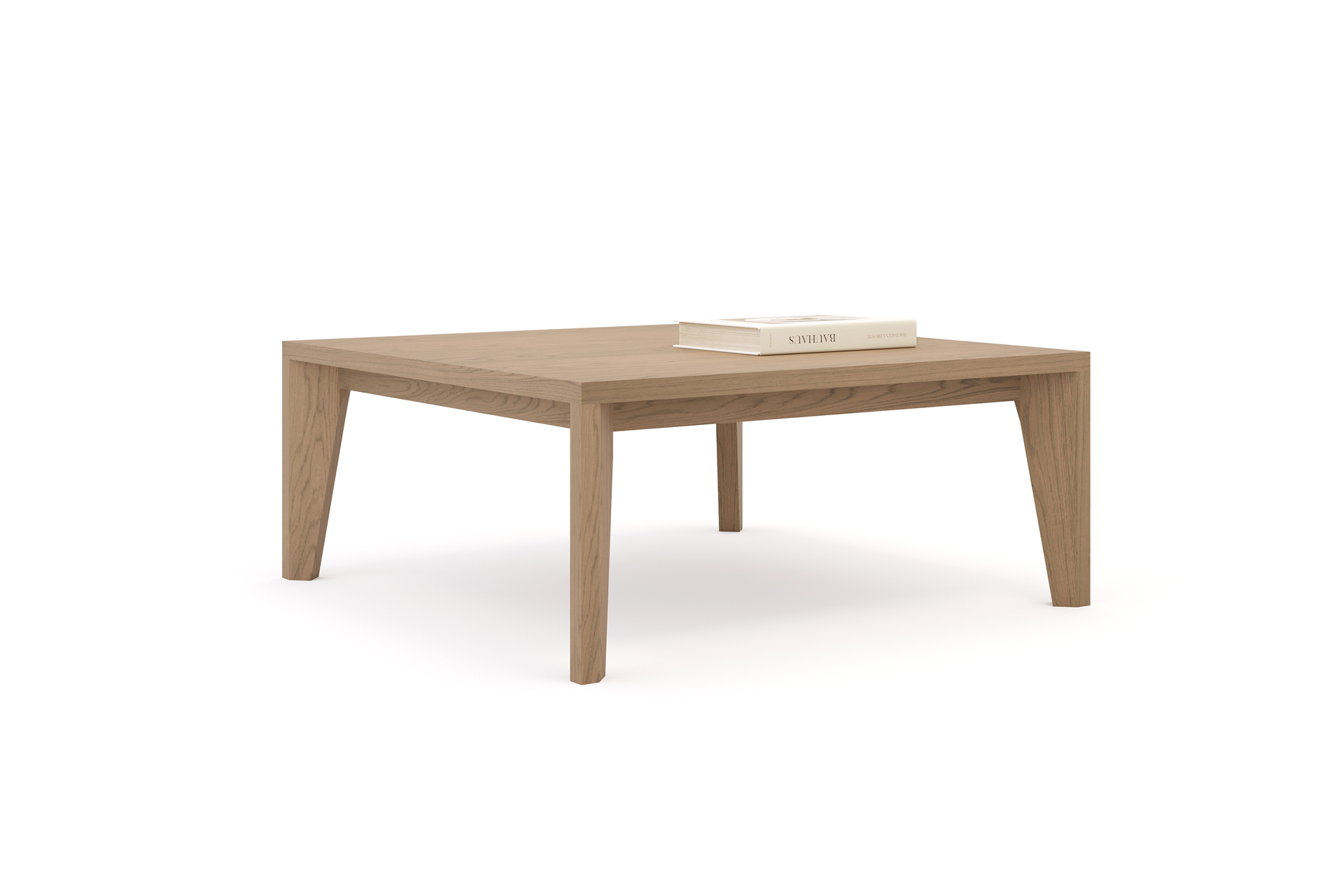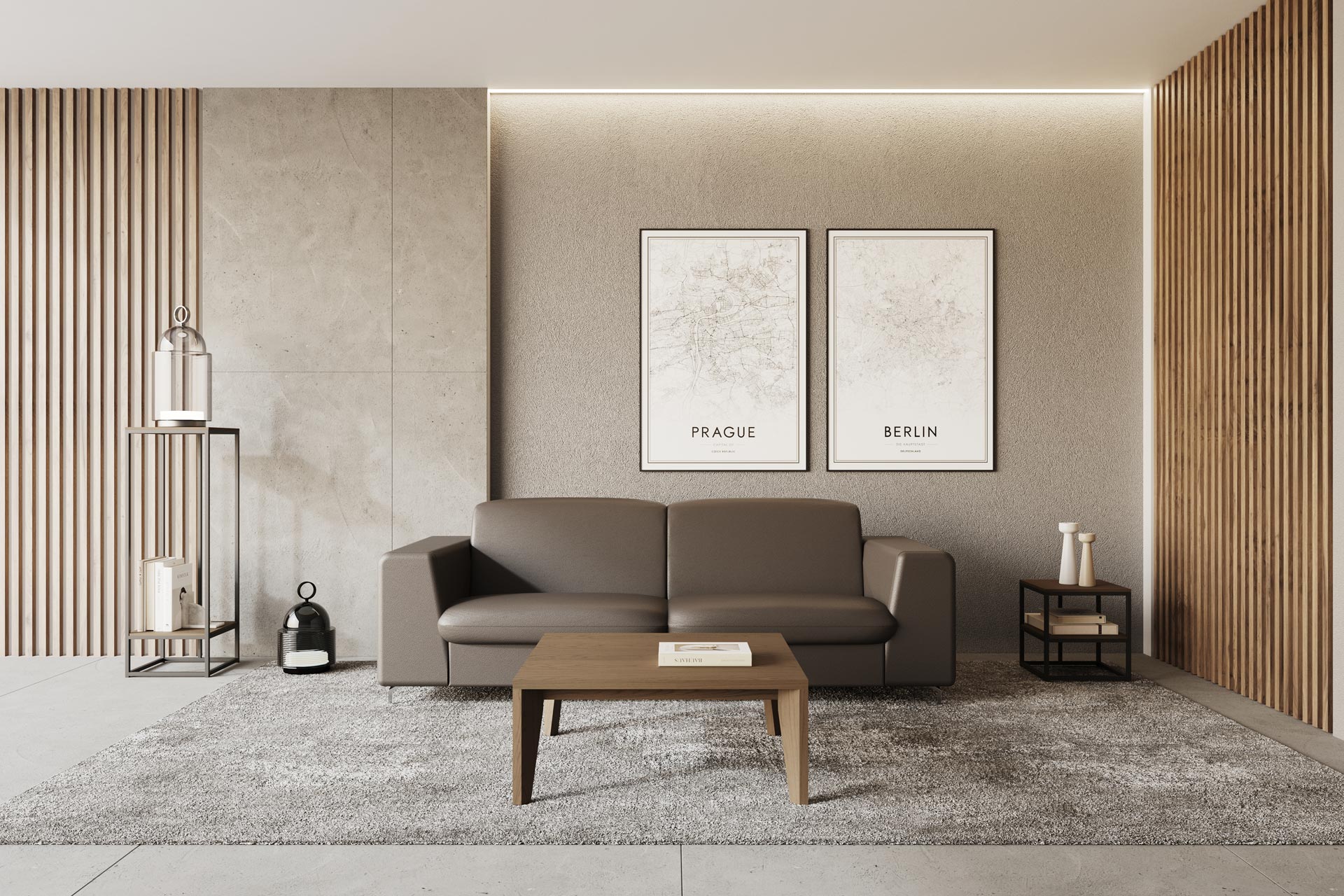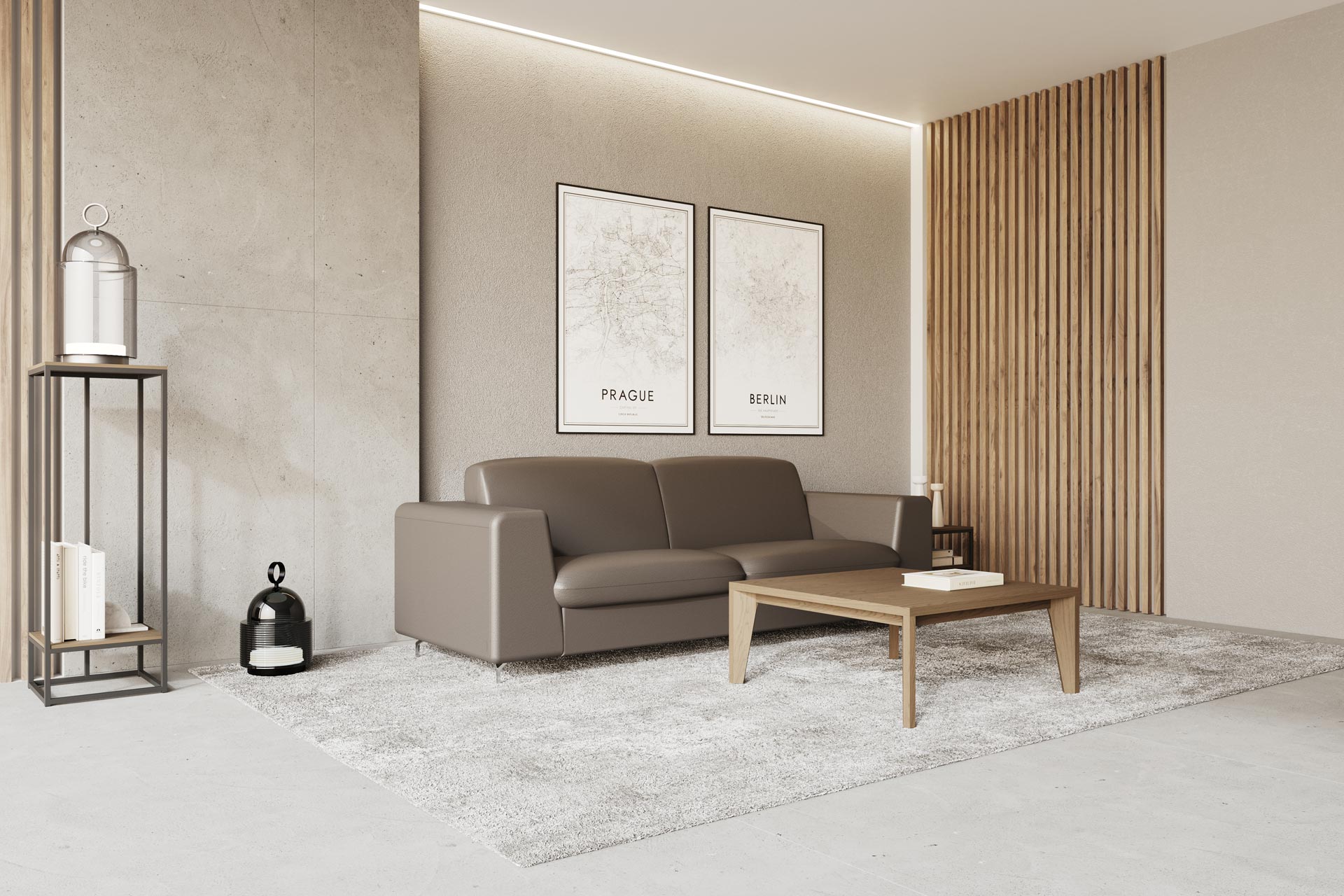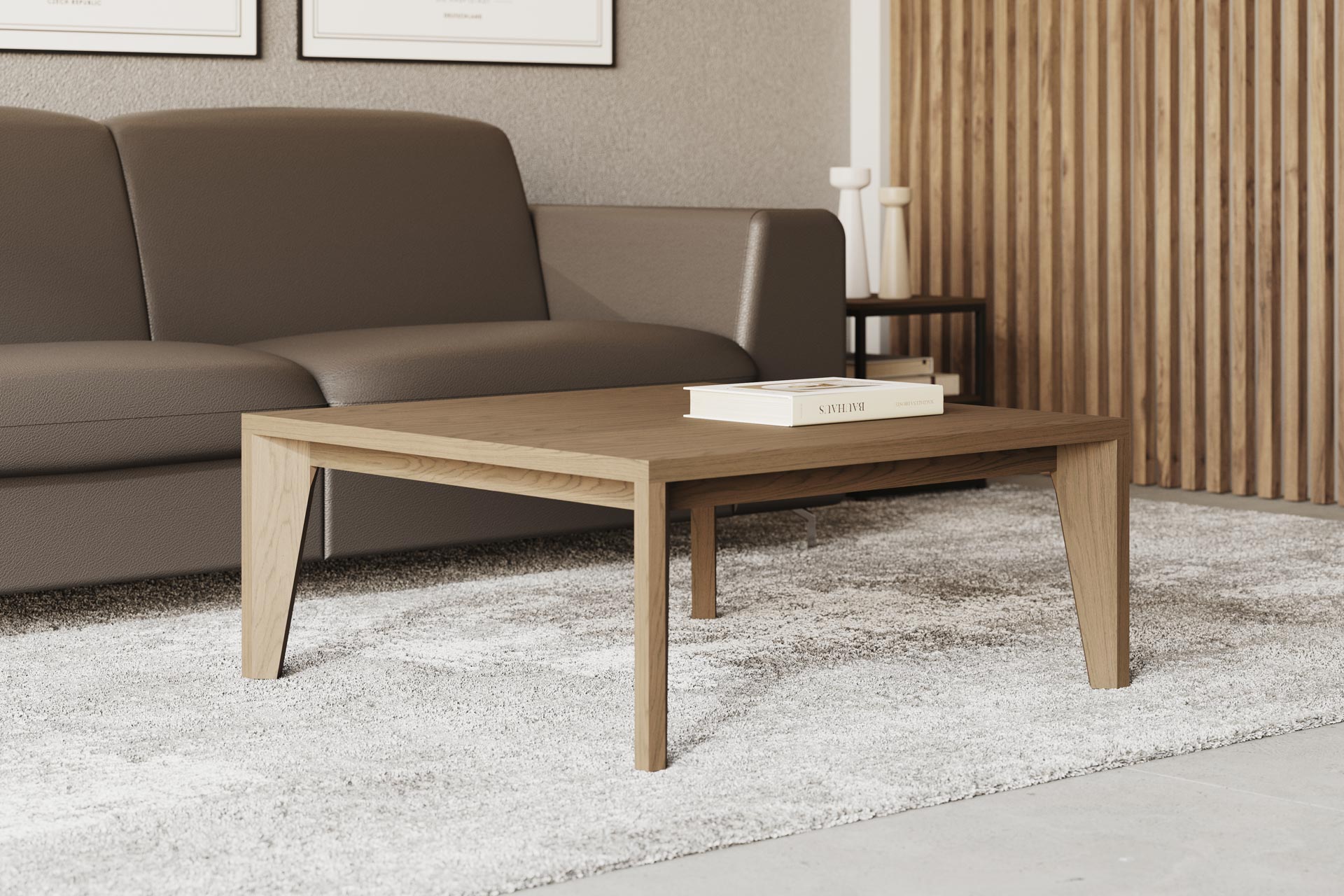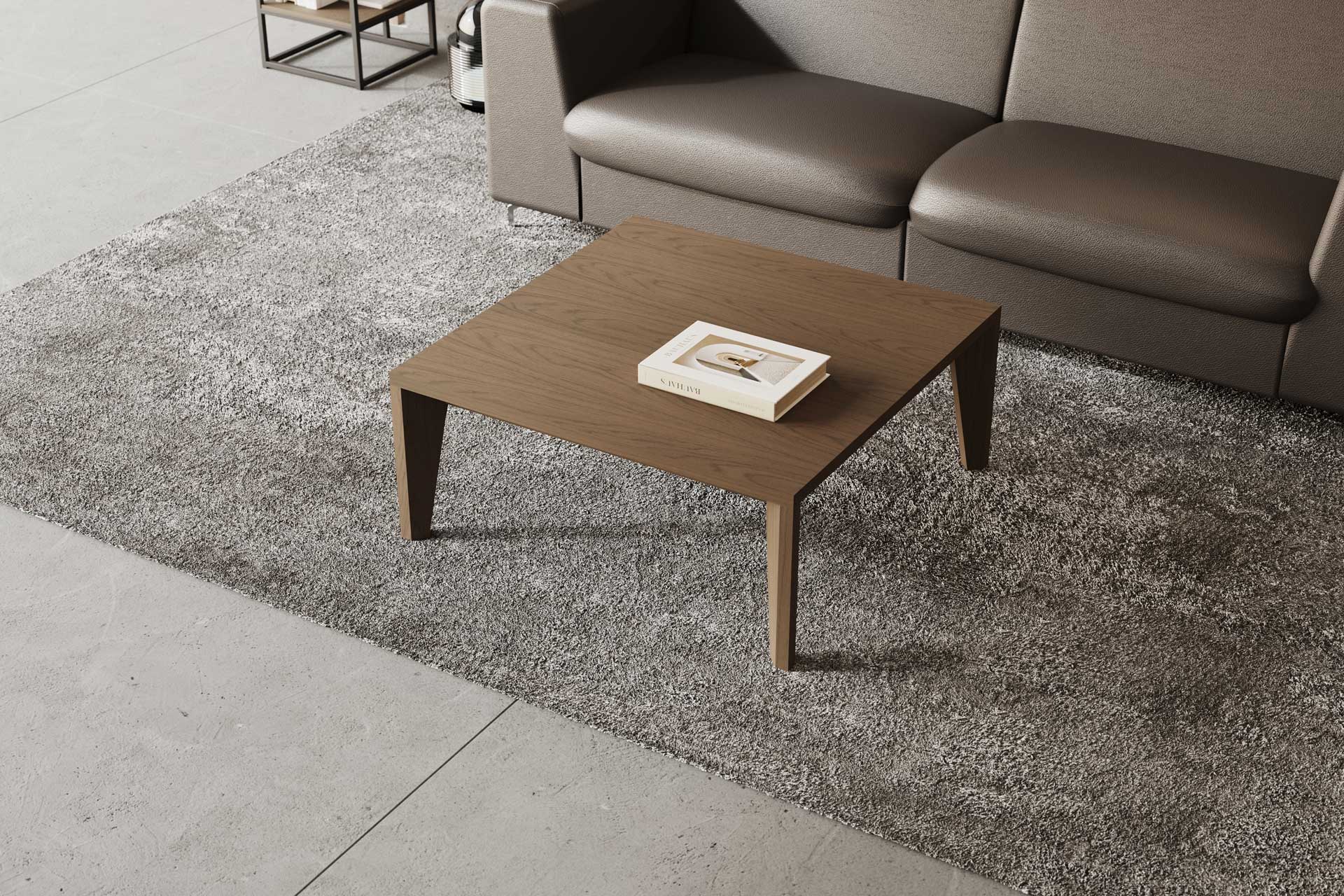 KS45 coffee table
The elegant coffee table characterised by bevelled legs and a thicker table top is an ideal choice for modern interiors.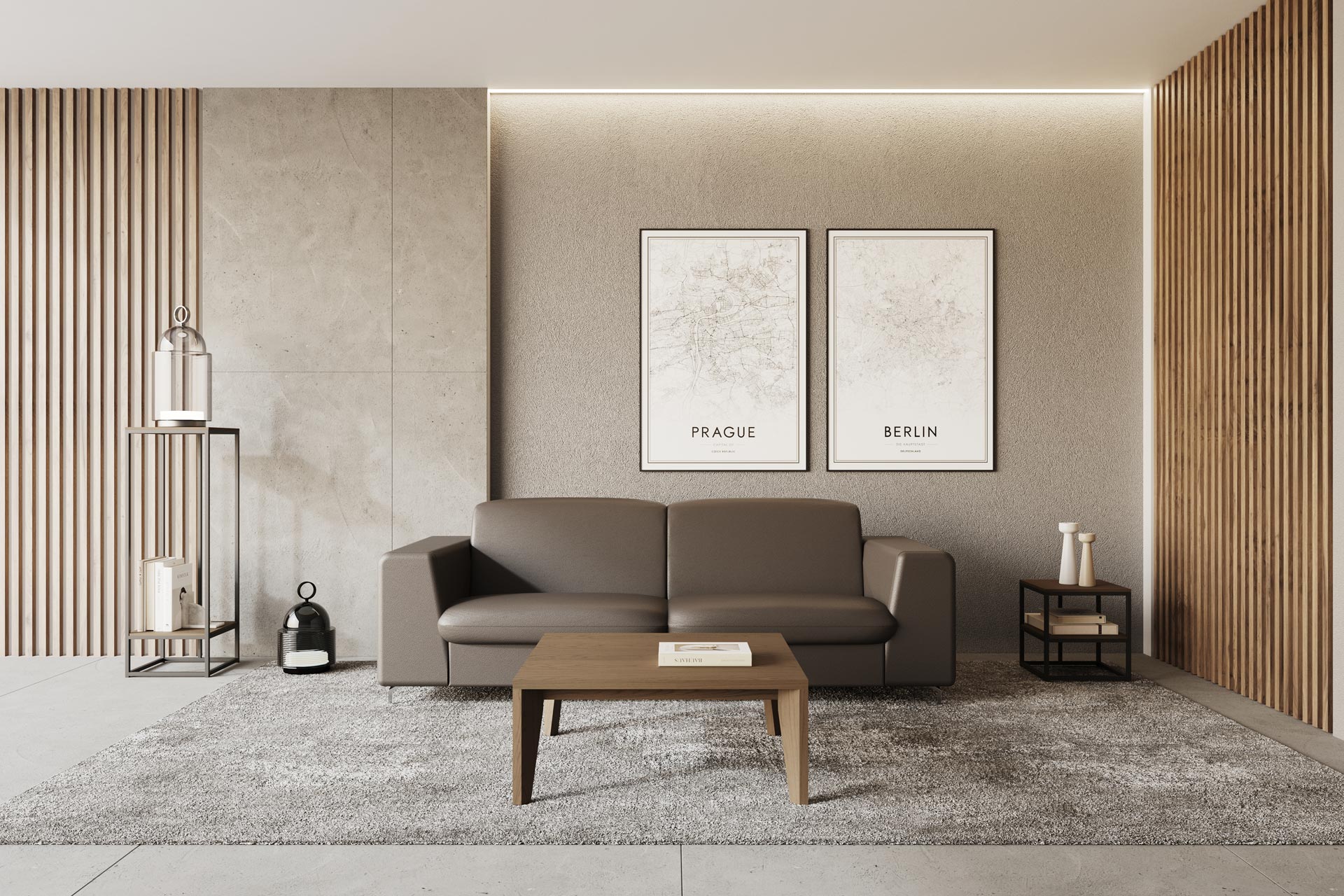 The natural veneer grain
makes each part particularly distinctive.
Design shown:
KS45 table - american brown oak
NOBLE lounge suite - Marble 44109 leather
This table is also available in other colours.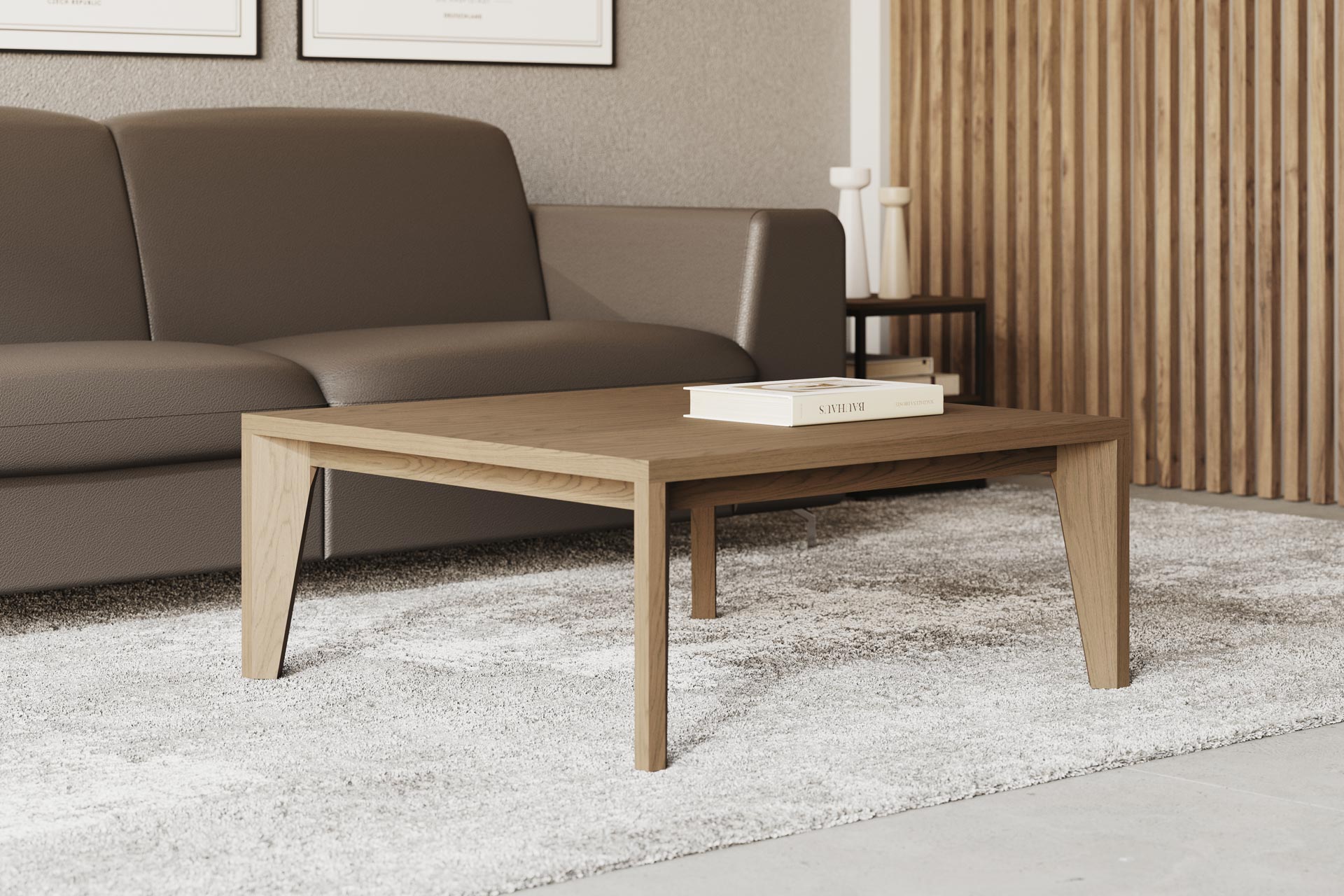 Table variants and dimensions
Solid: 90 x 90 / v. 38, 105 x 105 / v. 38, 120 x 70 / v. 38 cm
Make an appointment at one of our more than 60 studios