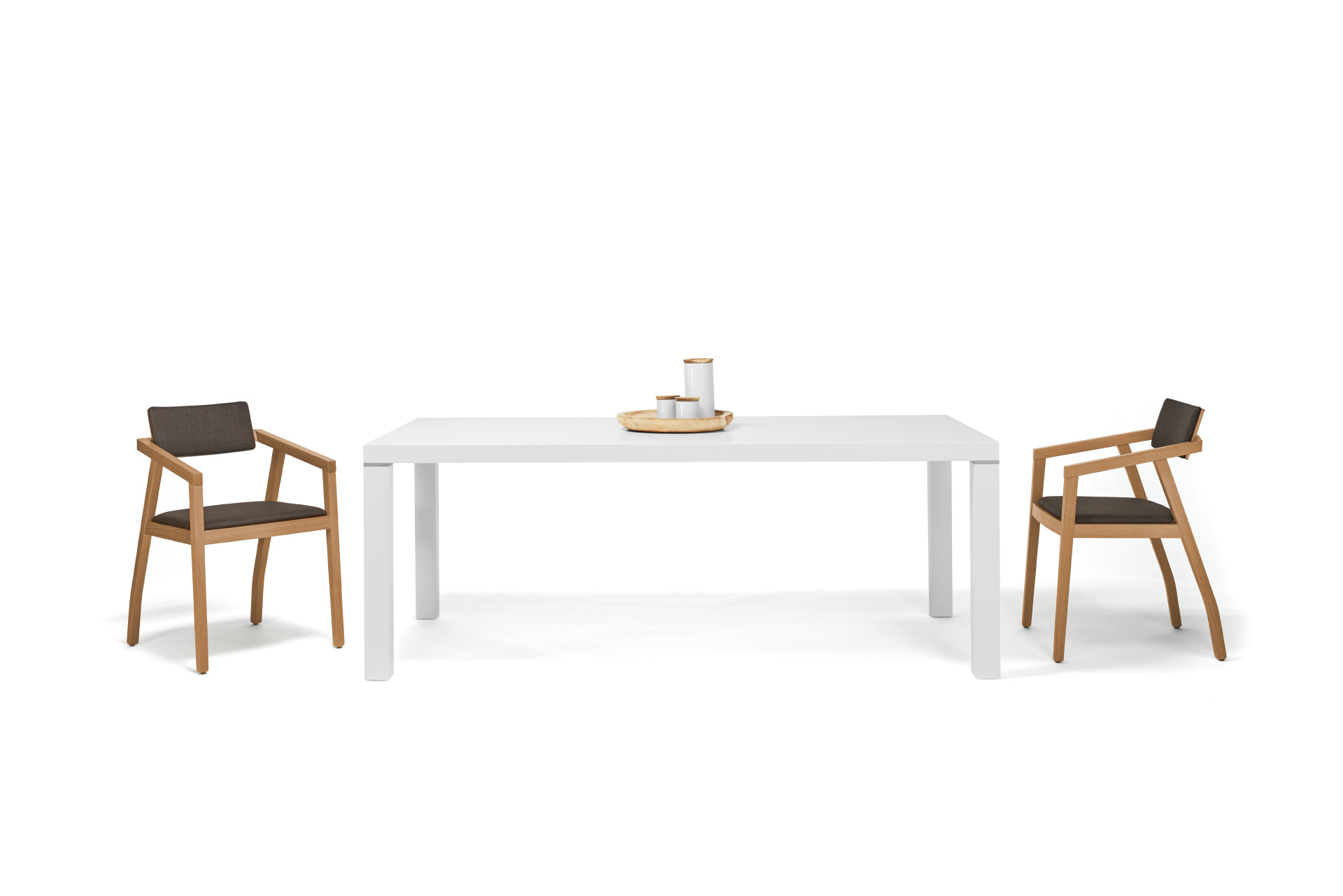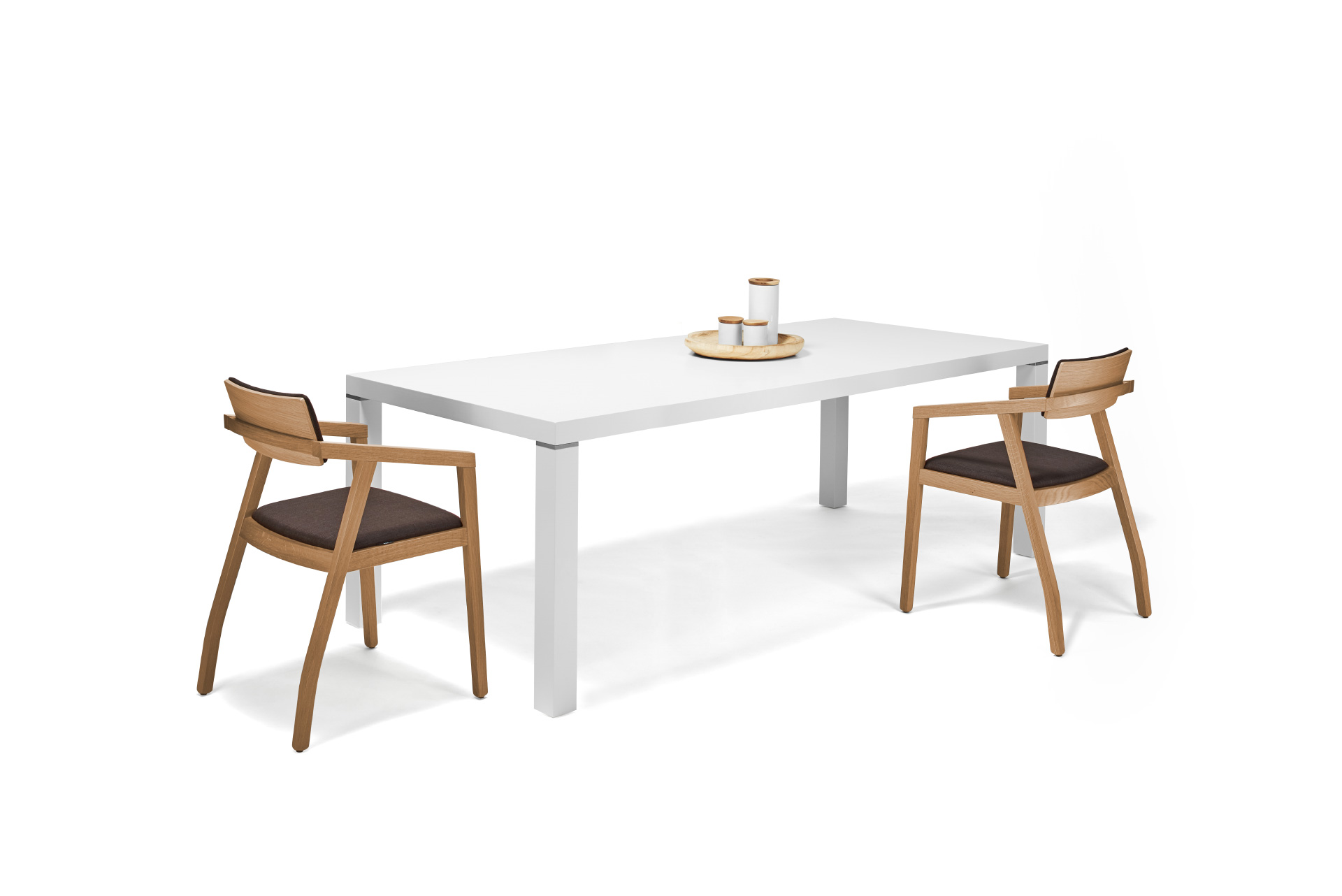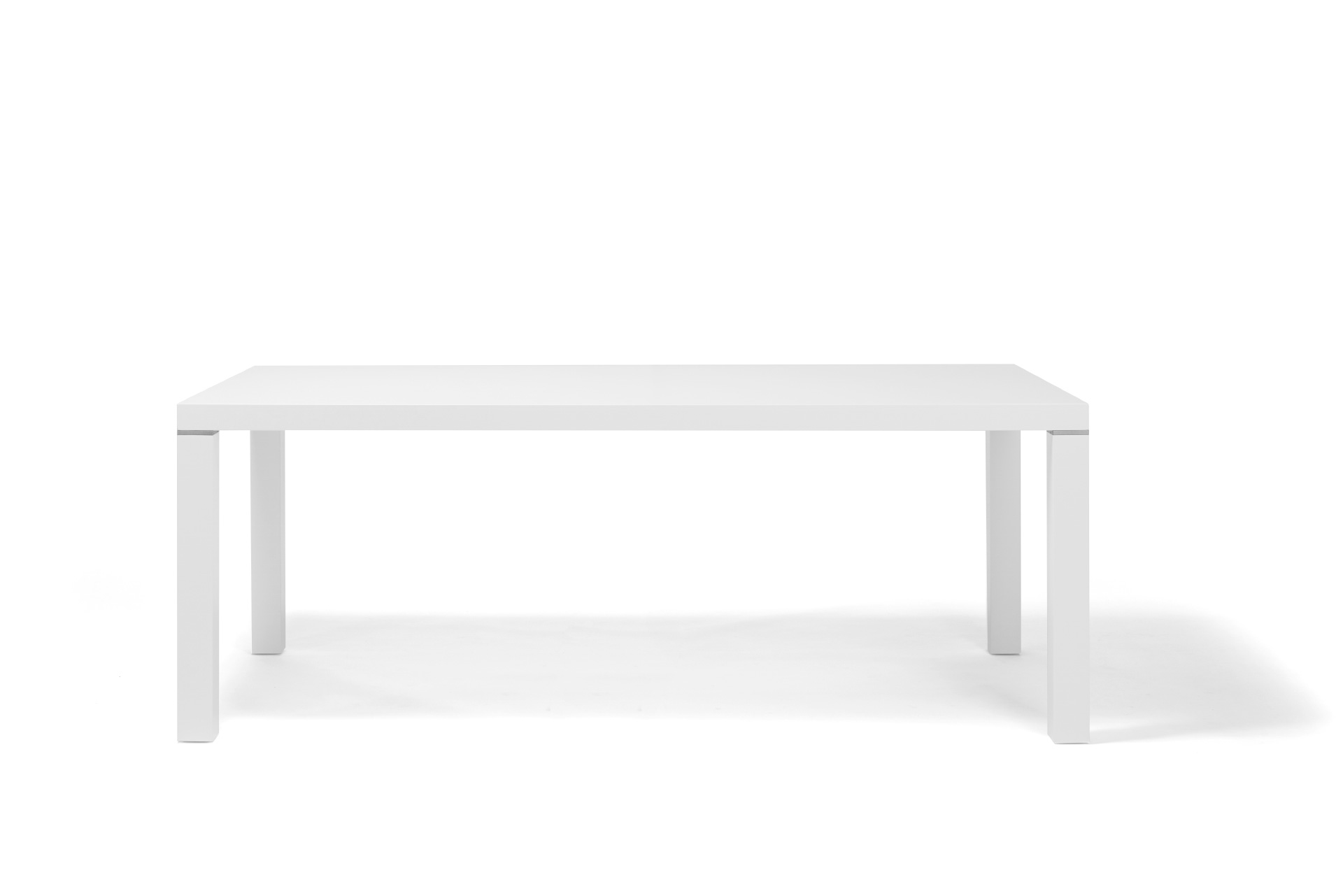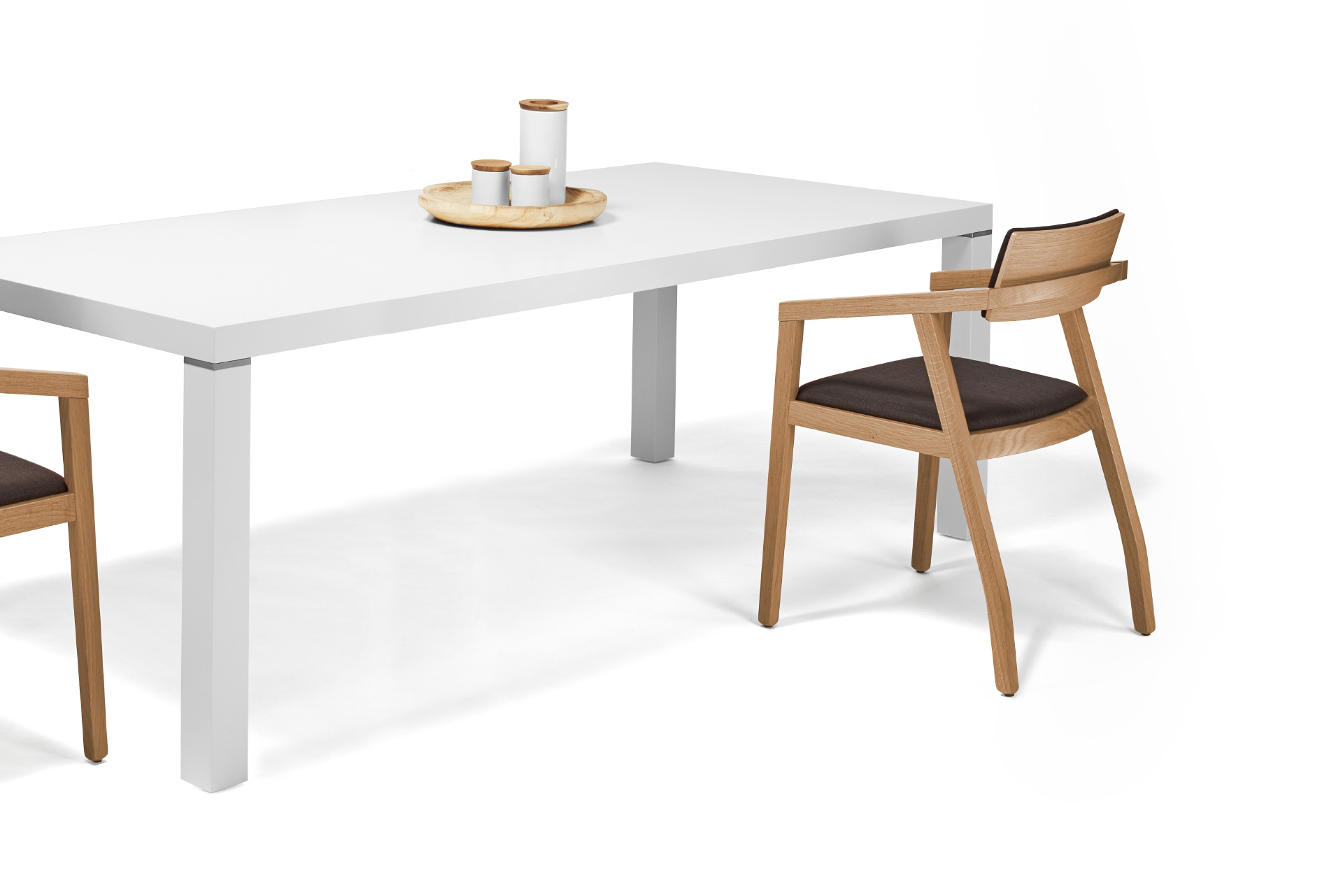 JS22 dining table
One of the most popular dining tables by HANÁK. The elegant look is complemented by a fine metal detail. This table will suit every modern dining room or kitchen.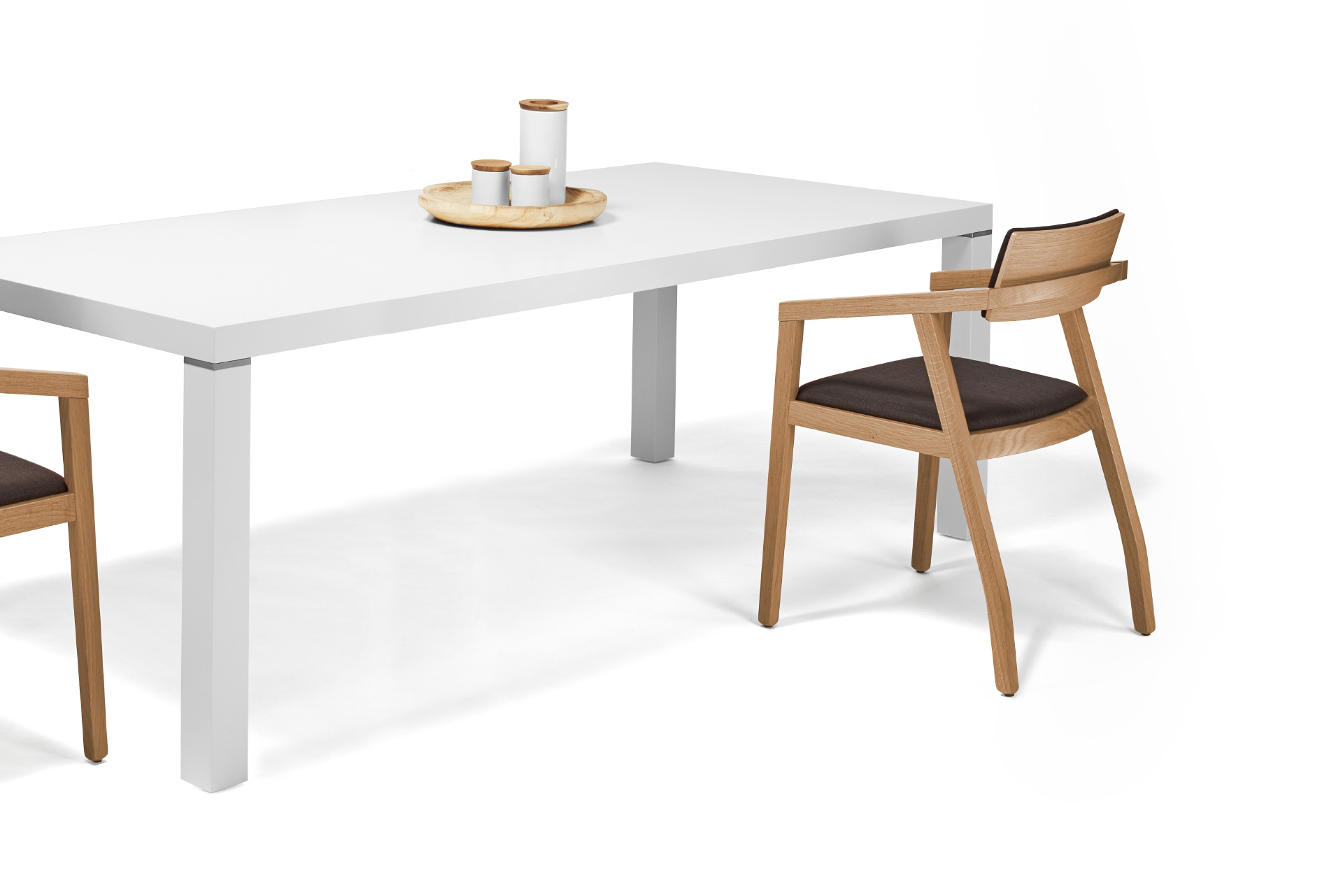 Detail
The simple symmetrical table lines are solely complemented by the discreet chrome fitting that connects the foot to the table top.
Design shown:
Illustrative
Only veneered version available.
This table is also available in other colours.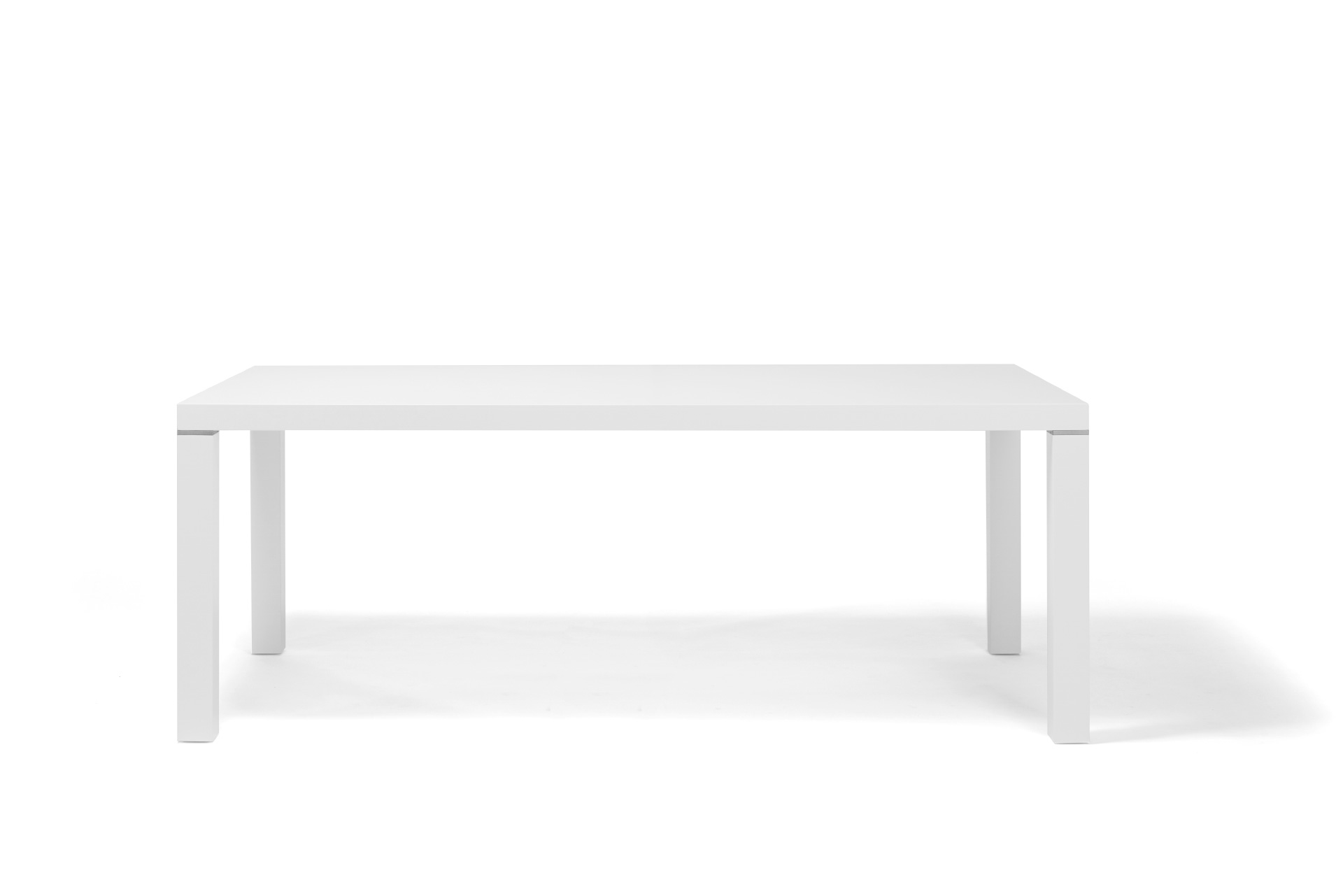 Table variants and dimensions (cm)
Solid: 80 x 80, 140 x 90, 170 x 90, 200 x 100
More information available at our studios.
Make an appointment at one of our more than 60 studios