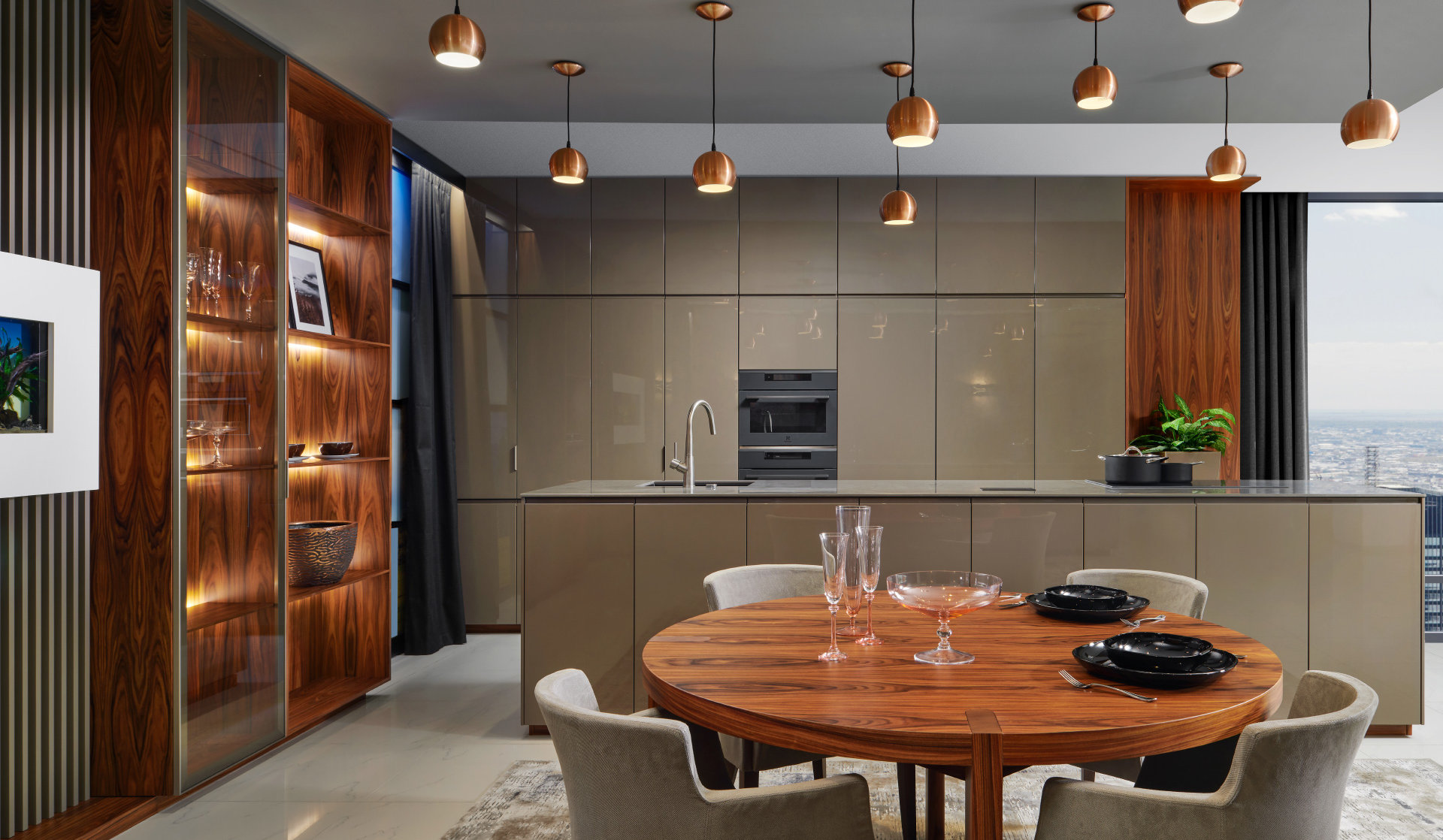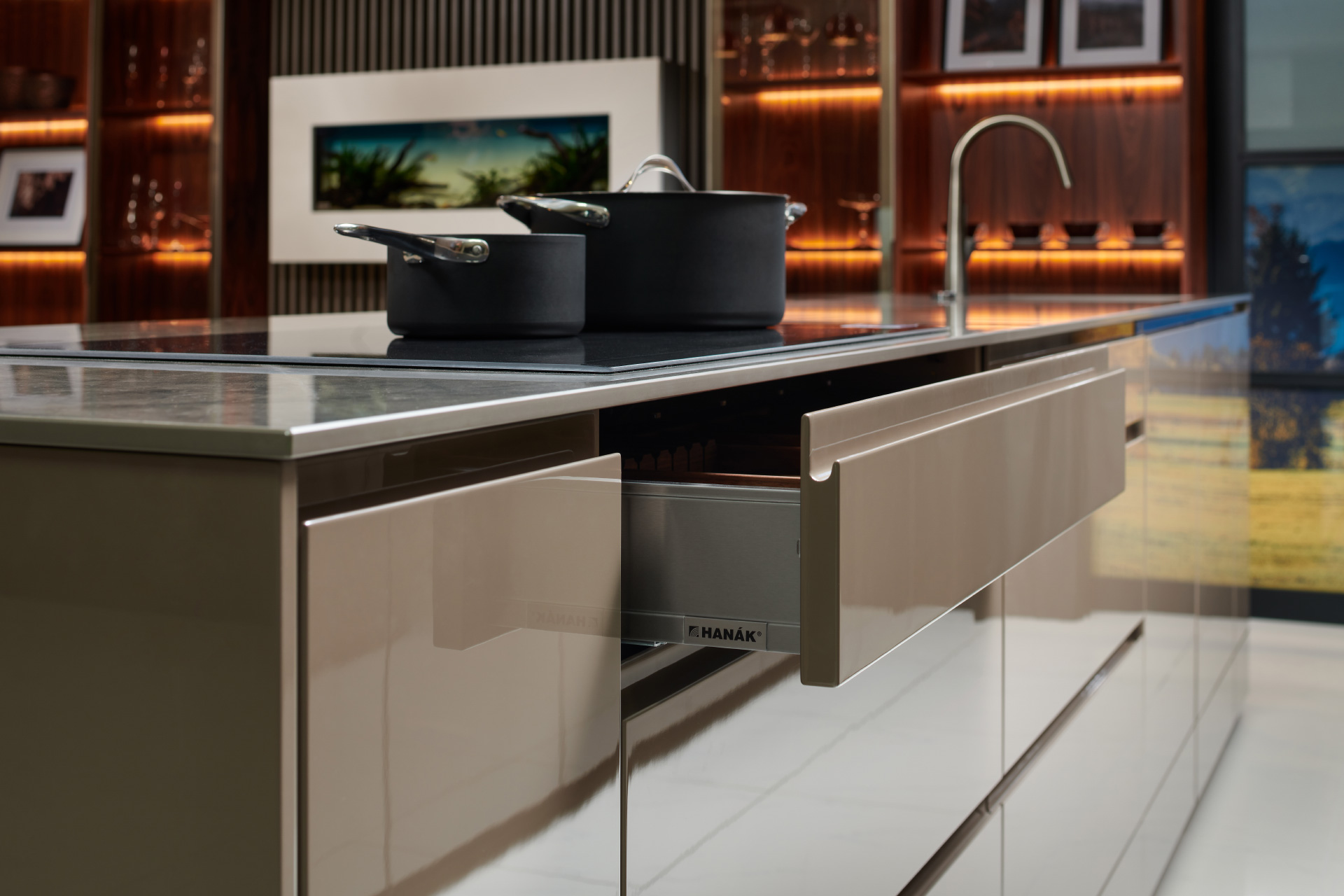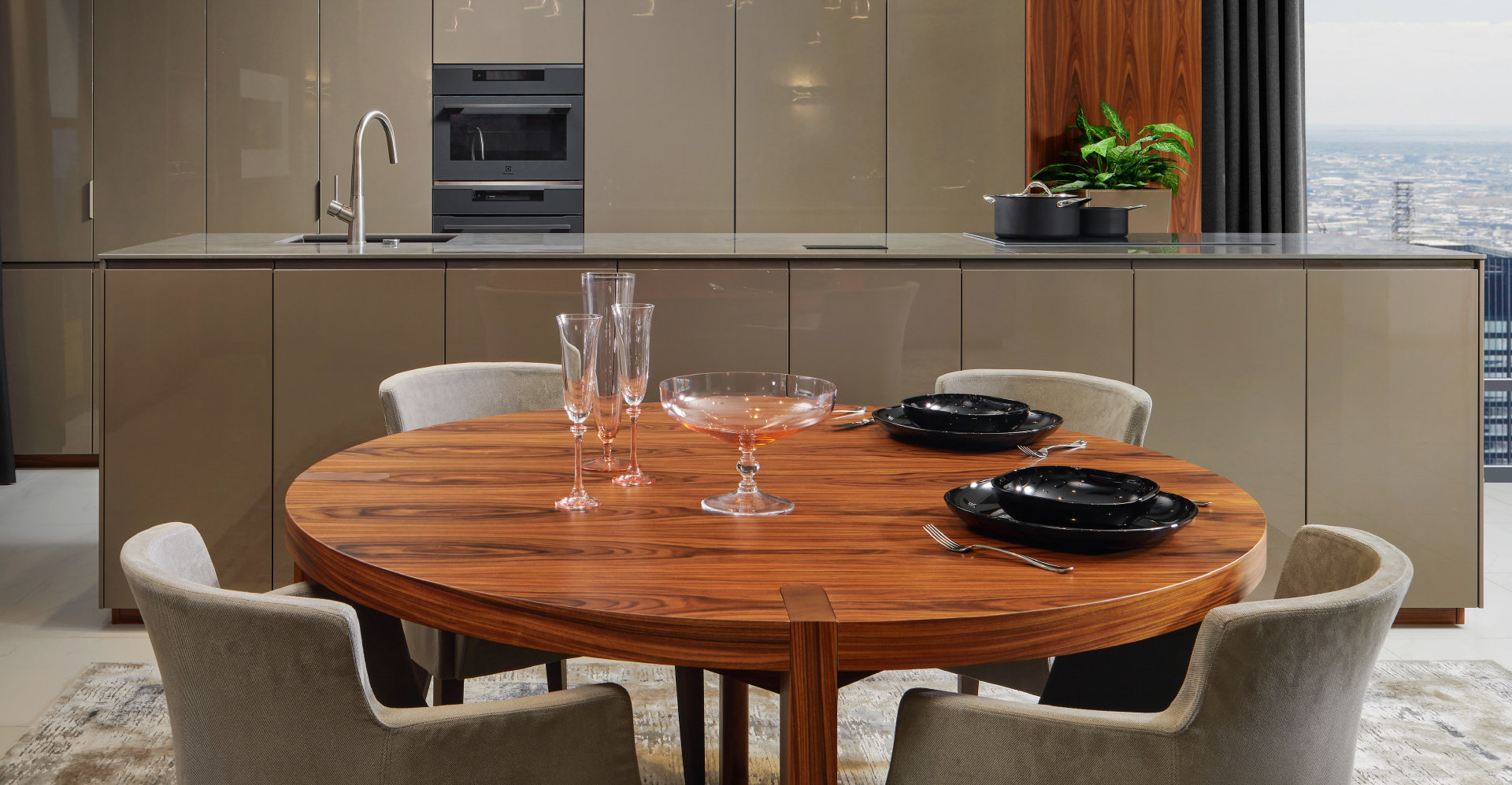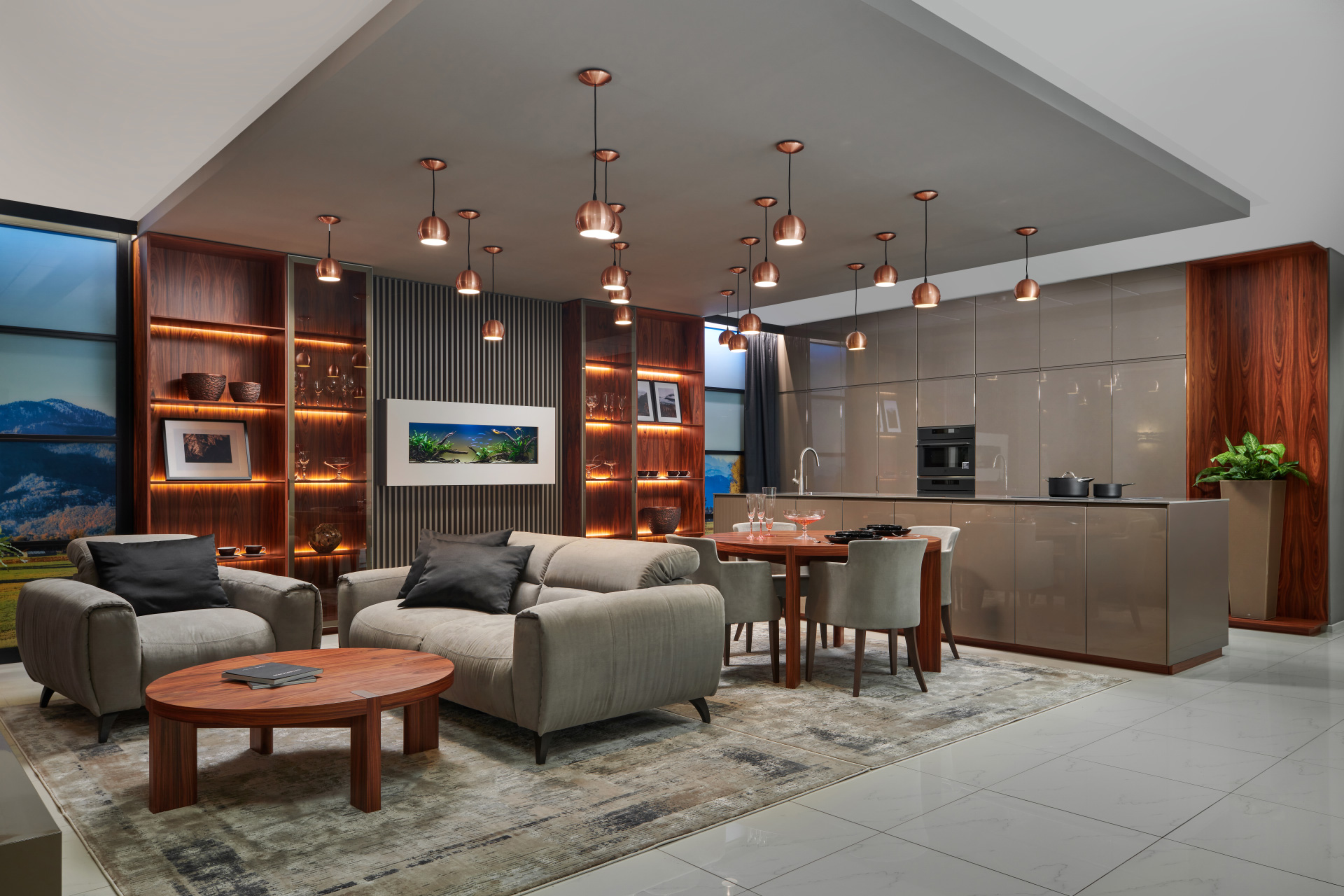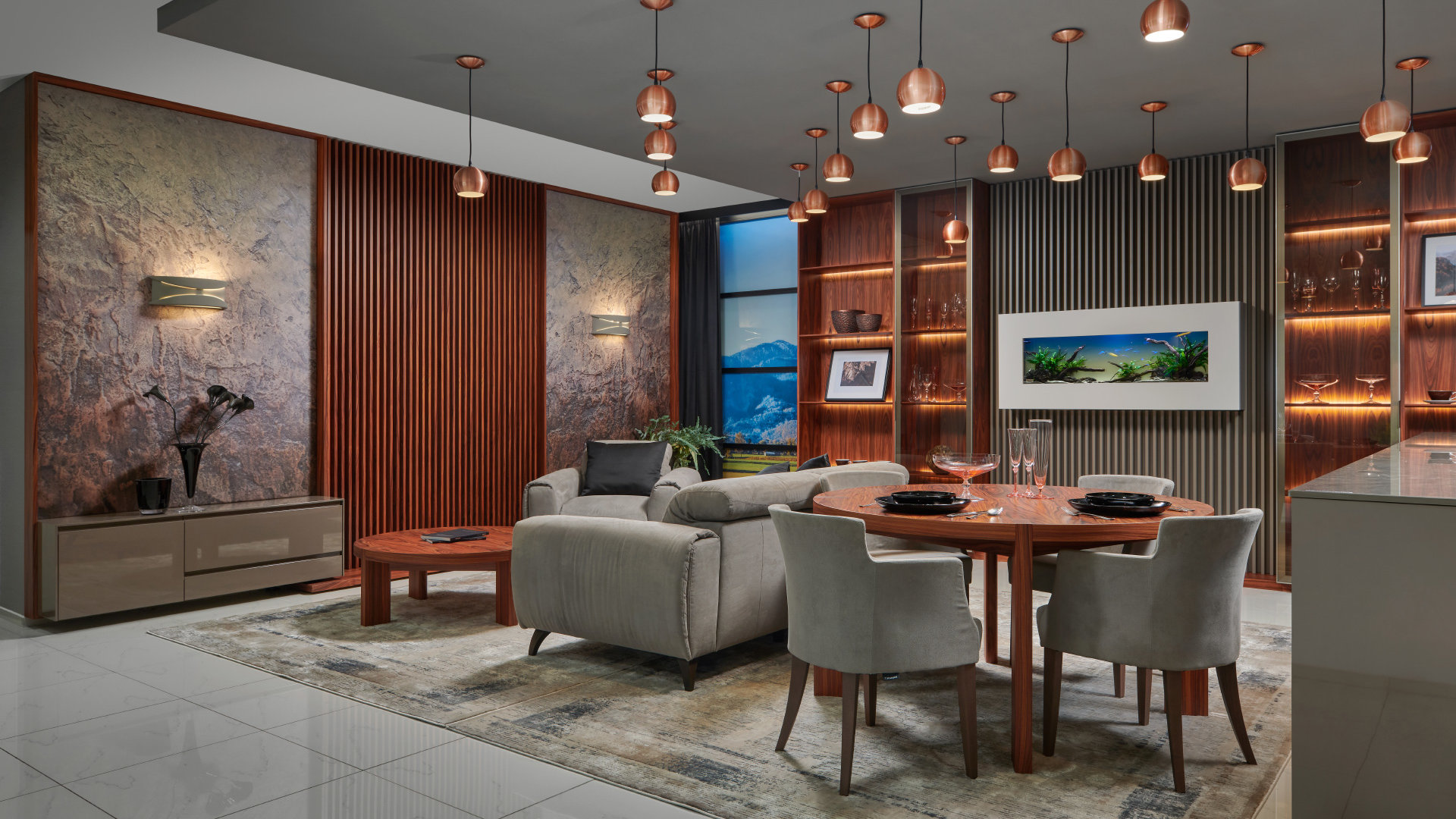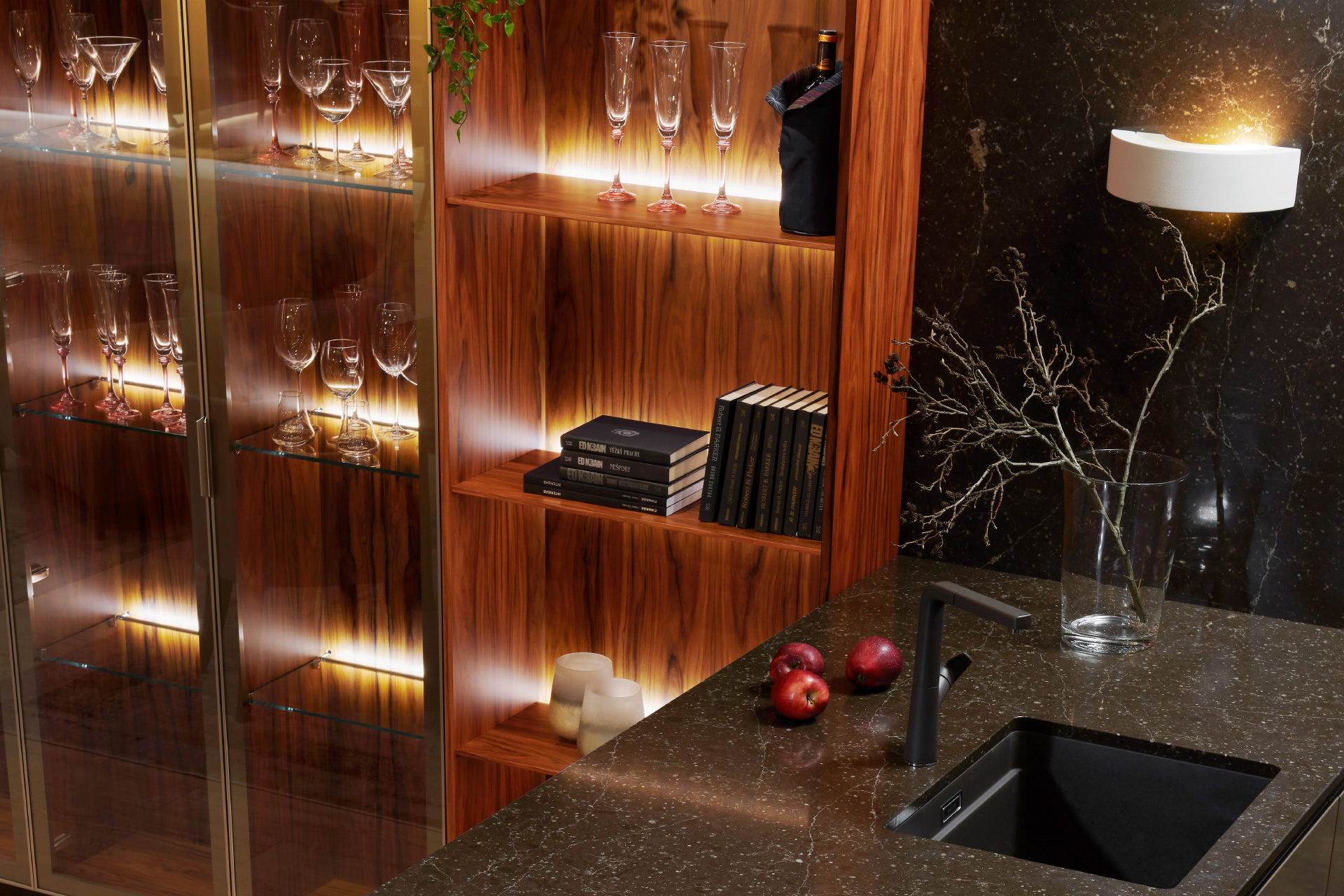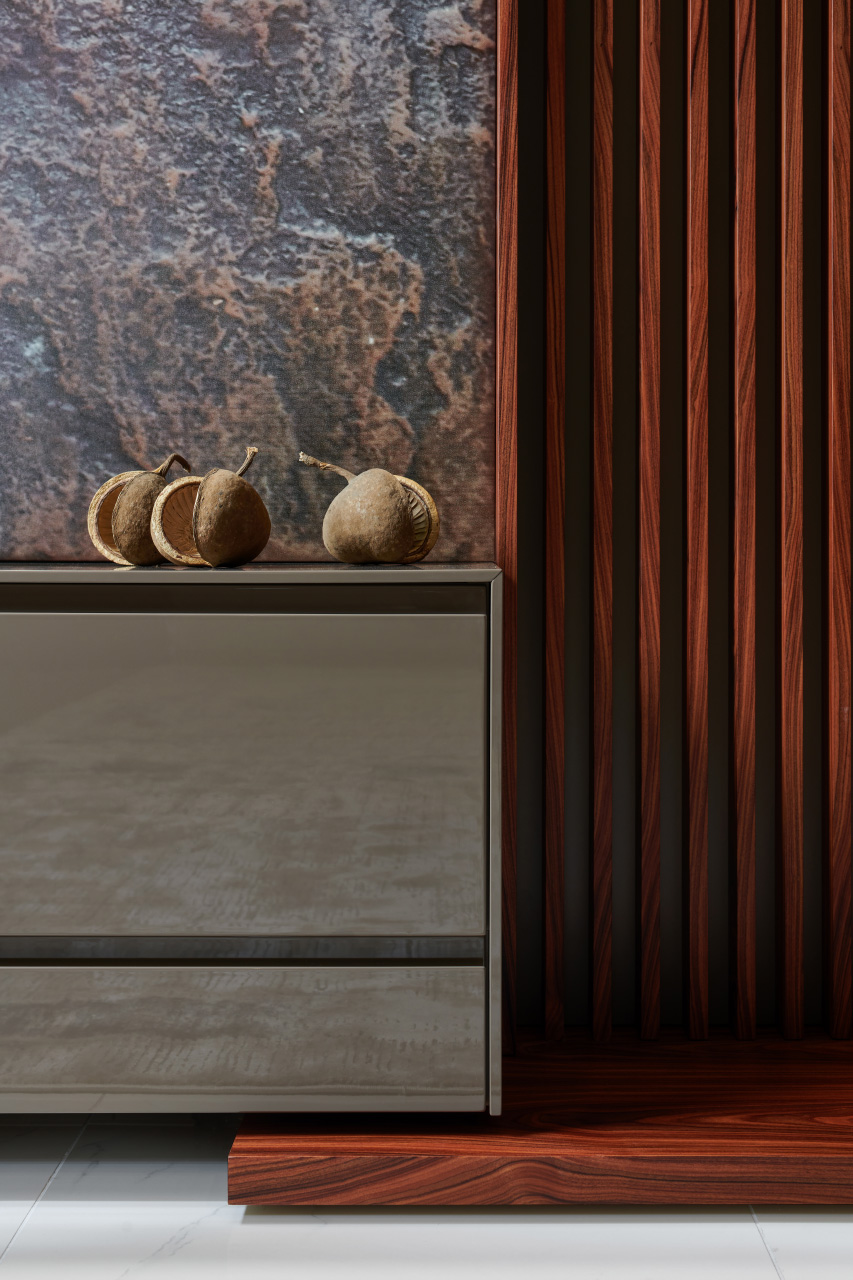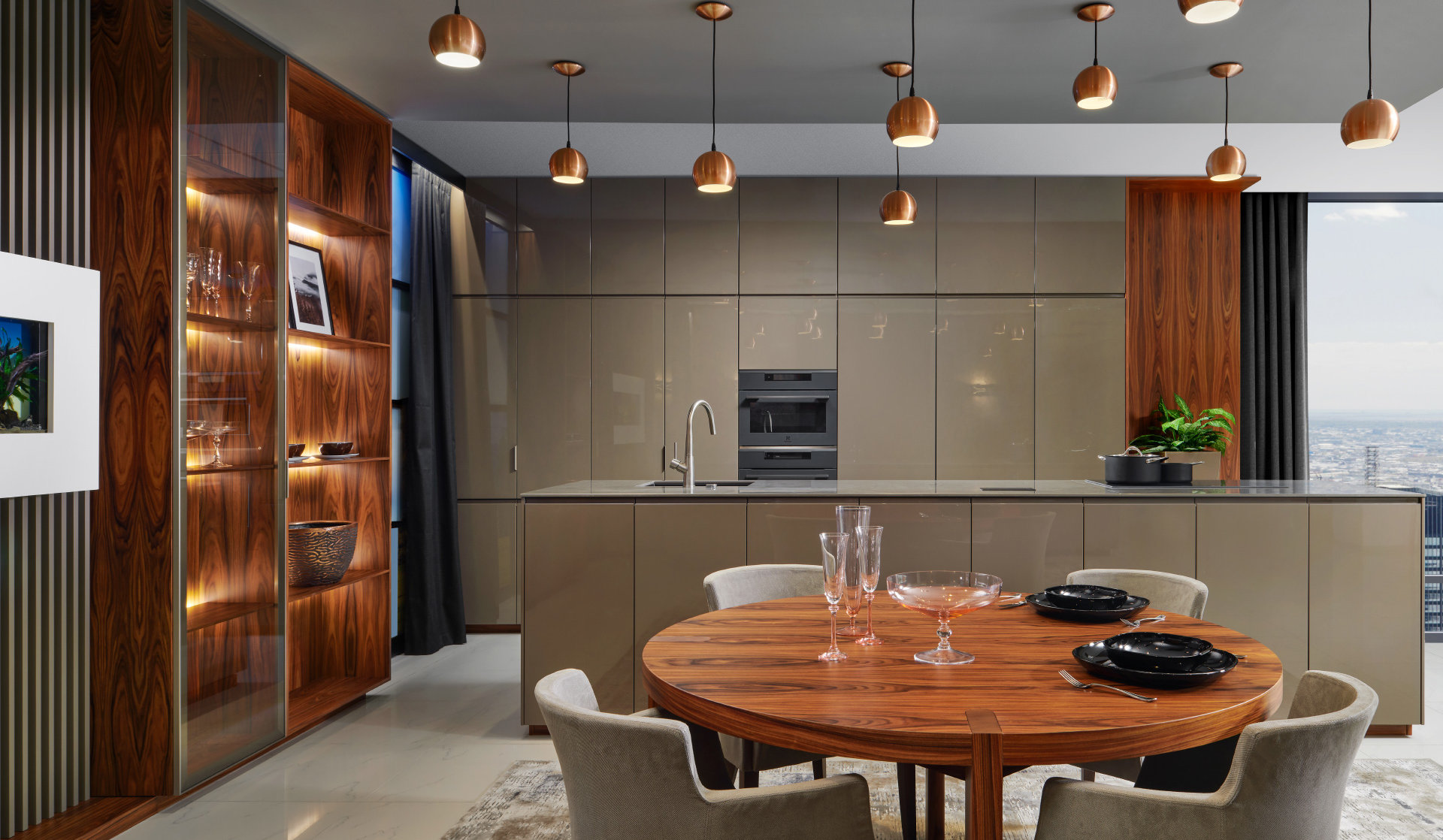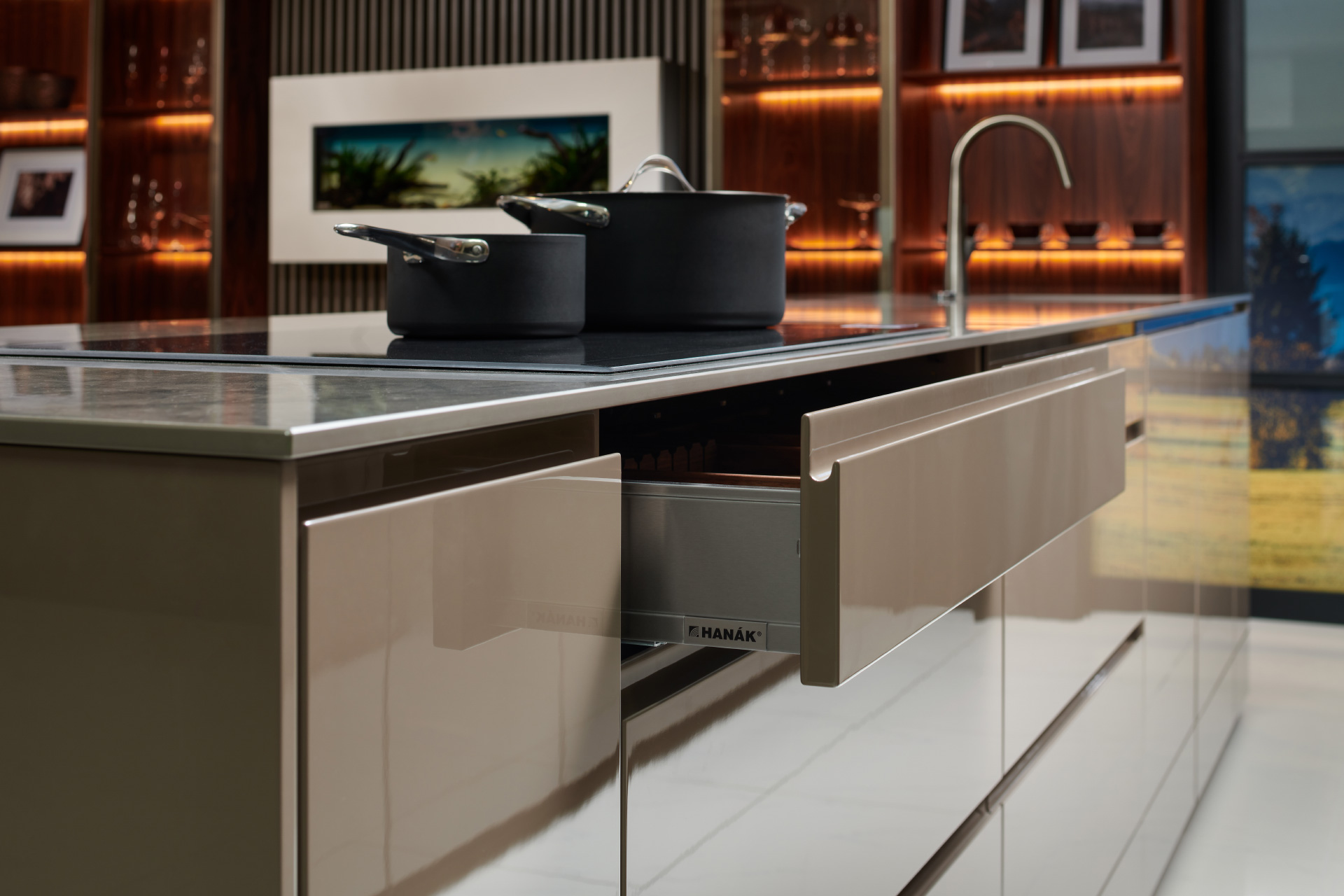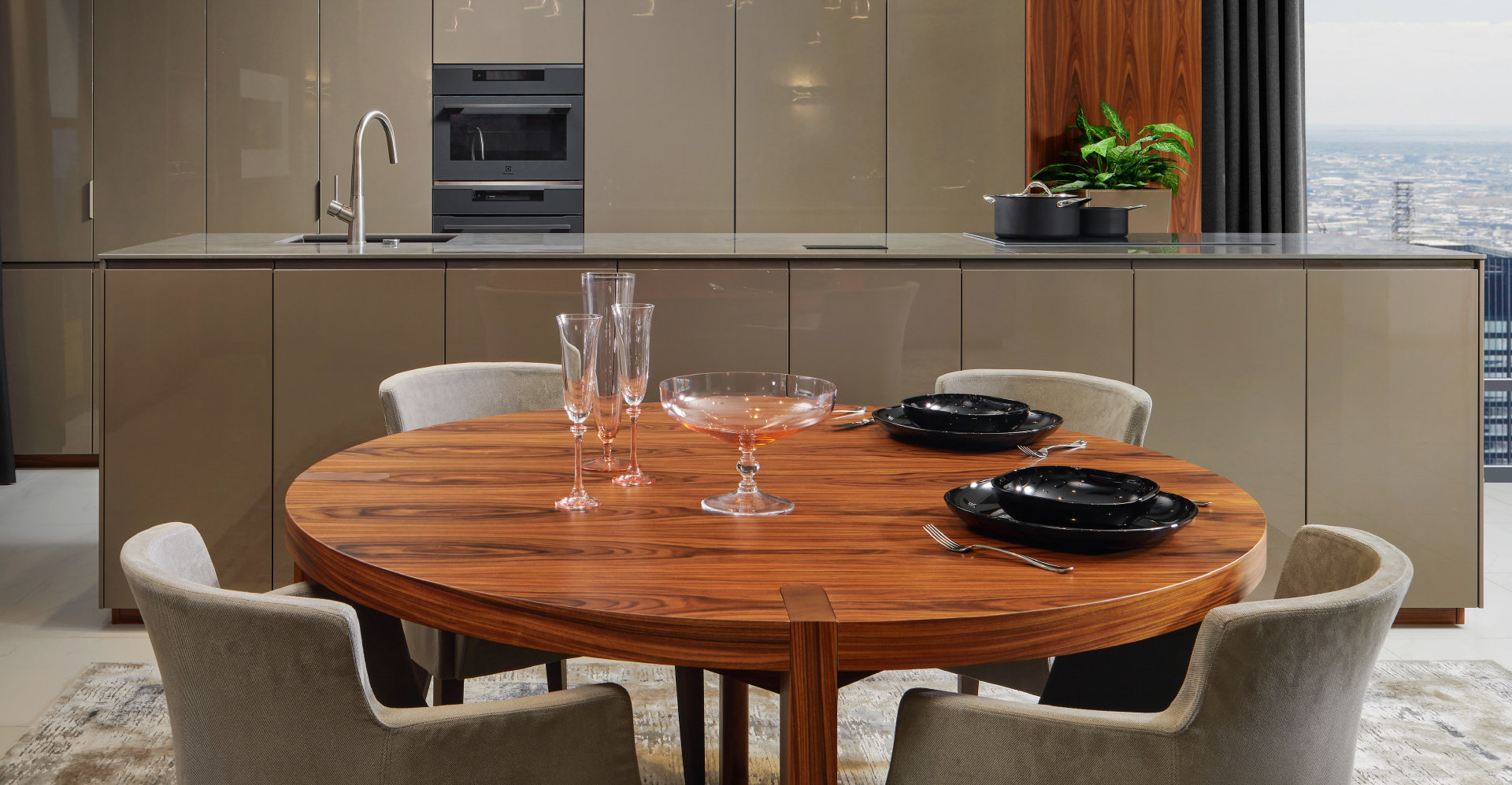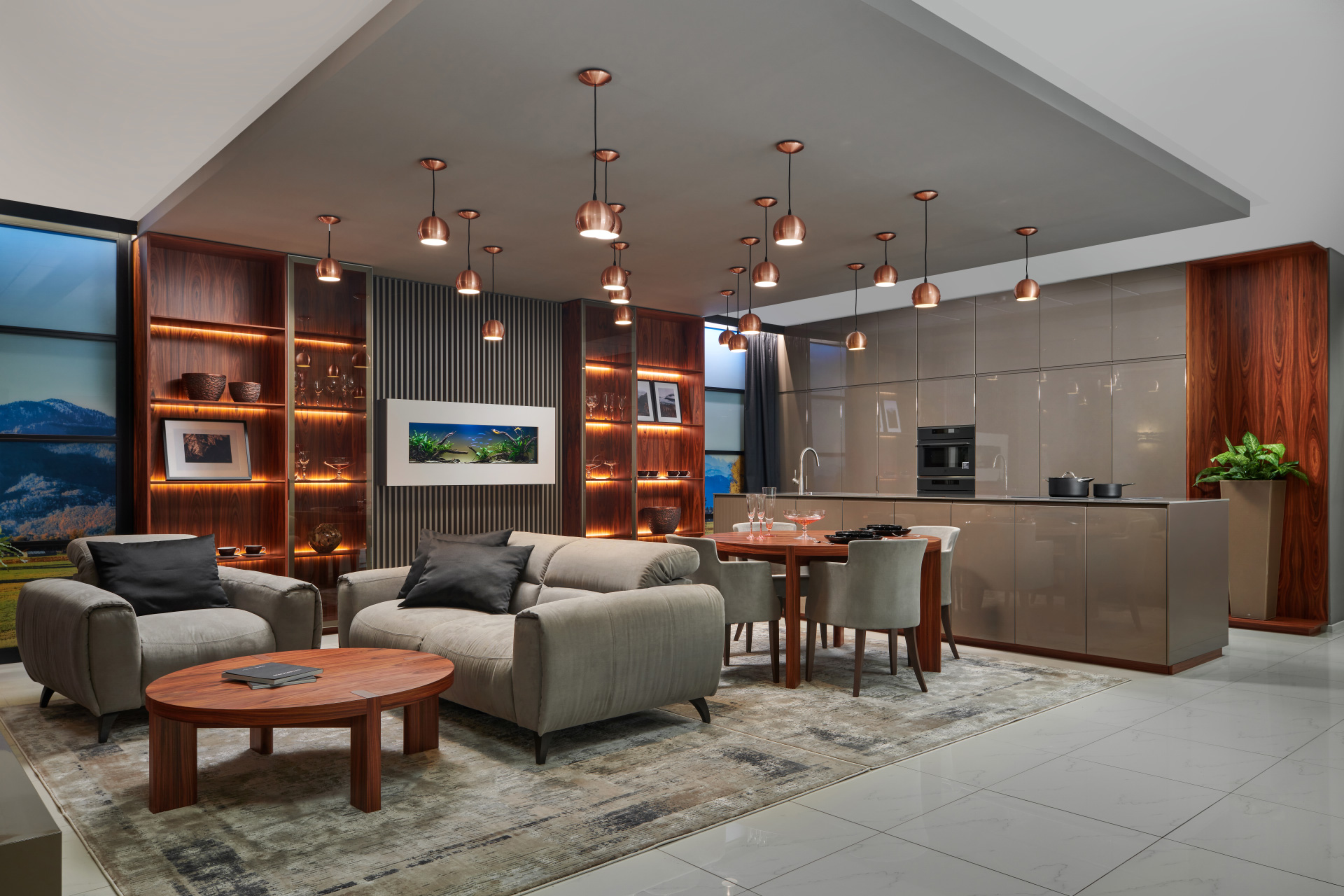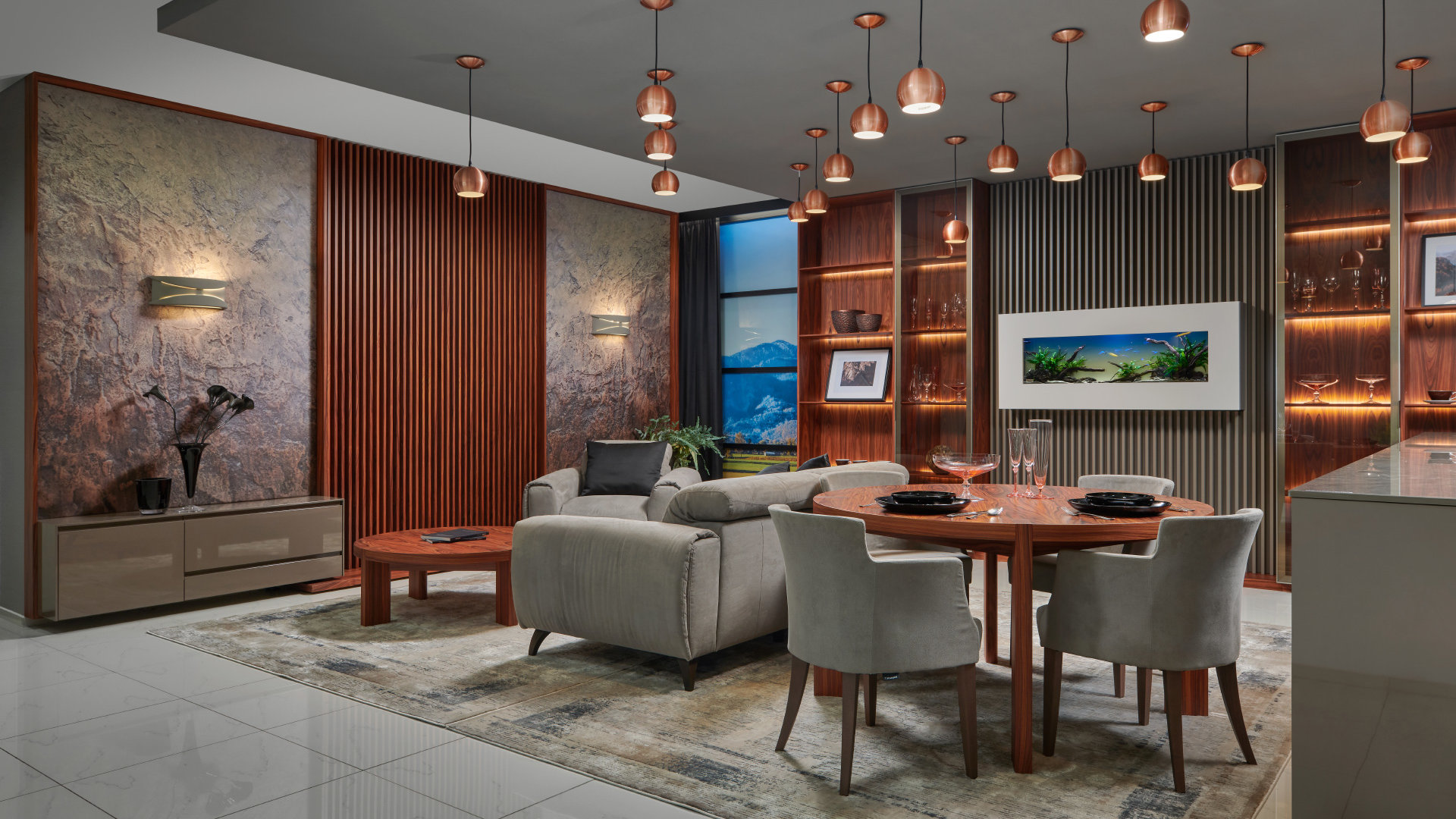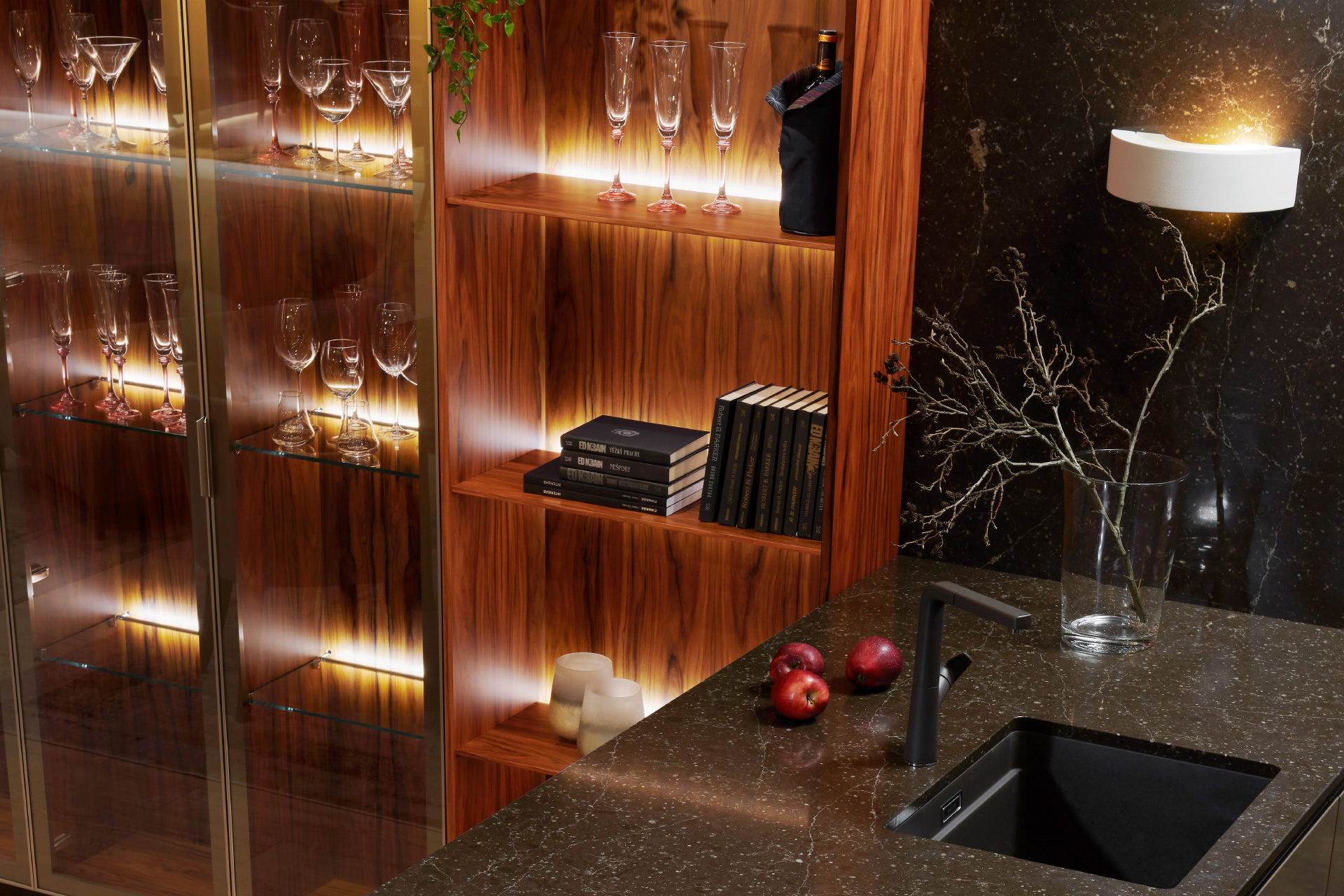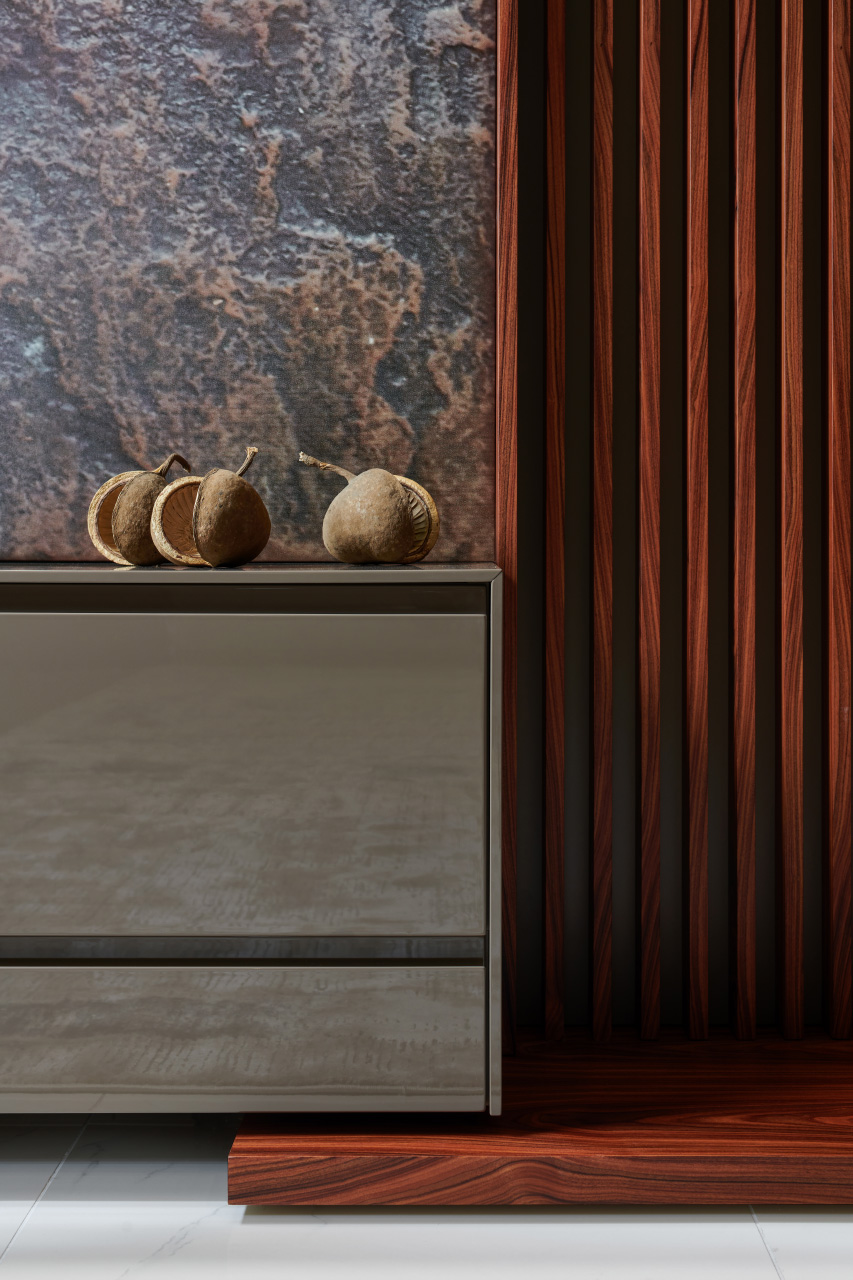 UNO kitchen
The new UNO kitchen series, characterised by a design handle in high-gloss and matt lacquer, offers an extraordinary interior experience.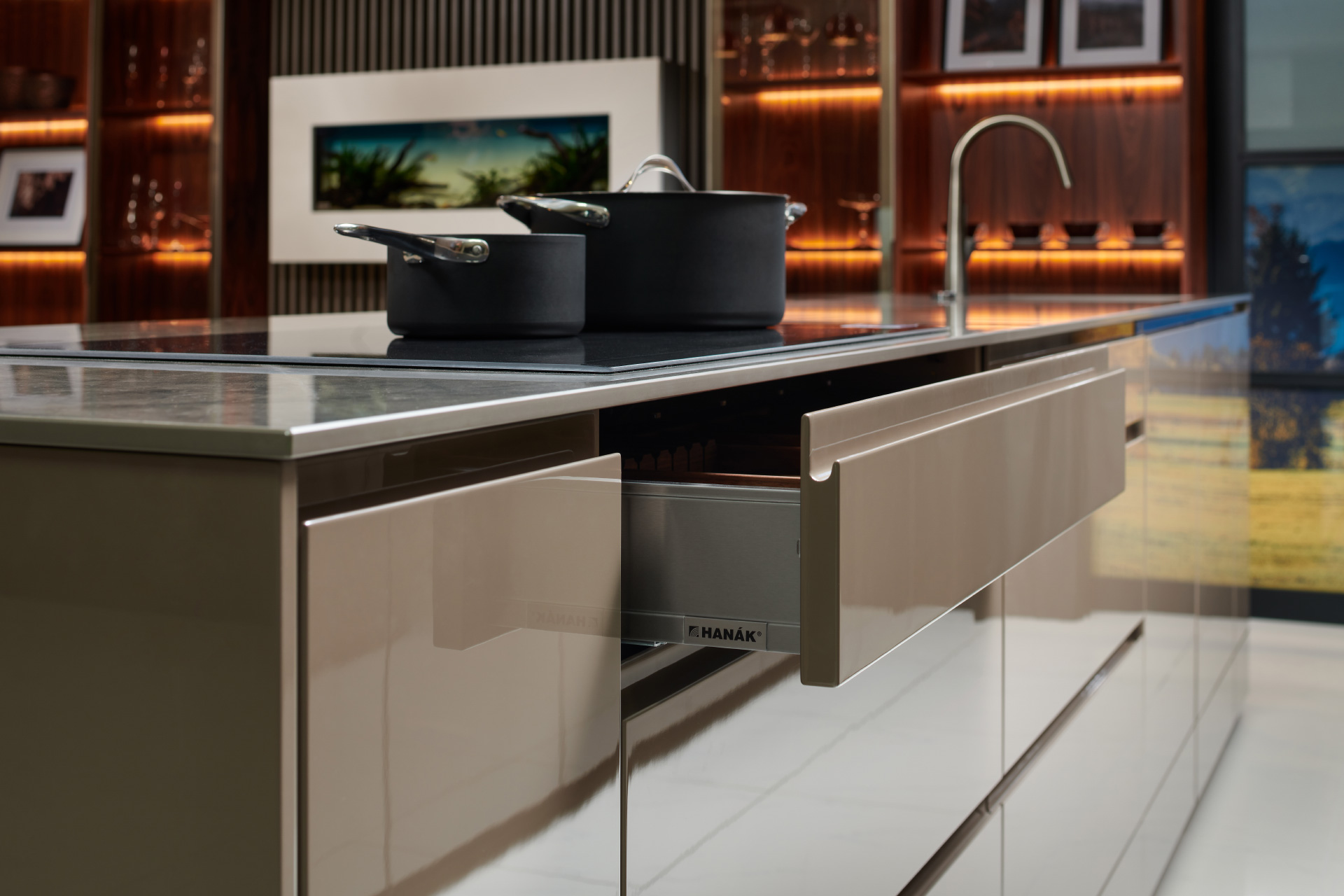 Technologically demanding
door profile with precisely milled groove in the J-handle.
Design shown:
mocca star varnish - gloss / rosewood veneer - mat
This kitchen is also available in other colours and materials.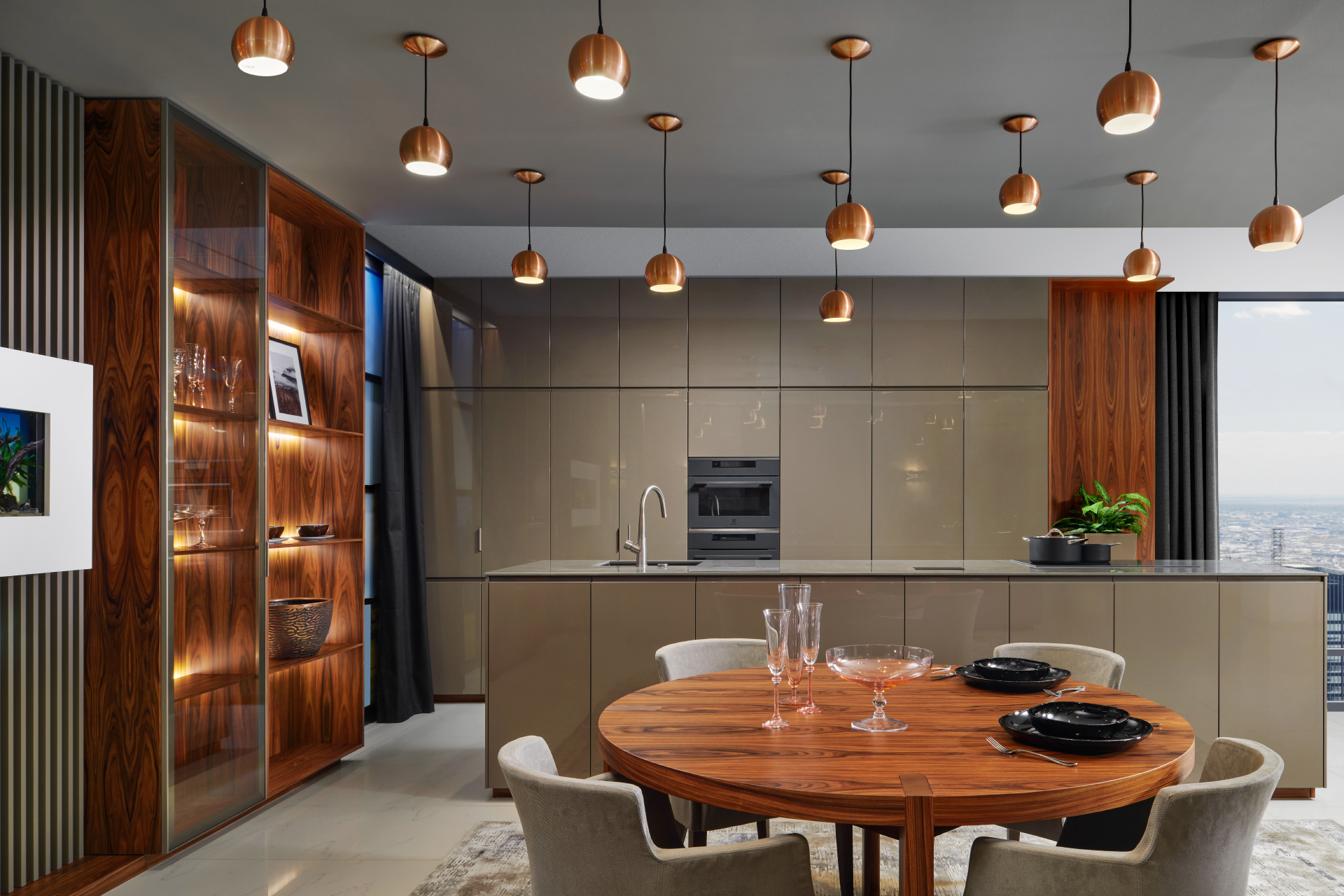 Round JS40 table
with visible detailing the foot insertion into the table top. The sophisticated workmanship adds to its exclusivity and uniqueness.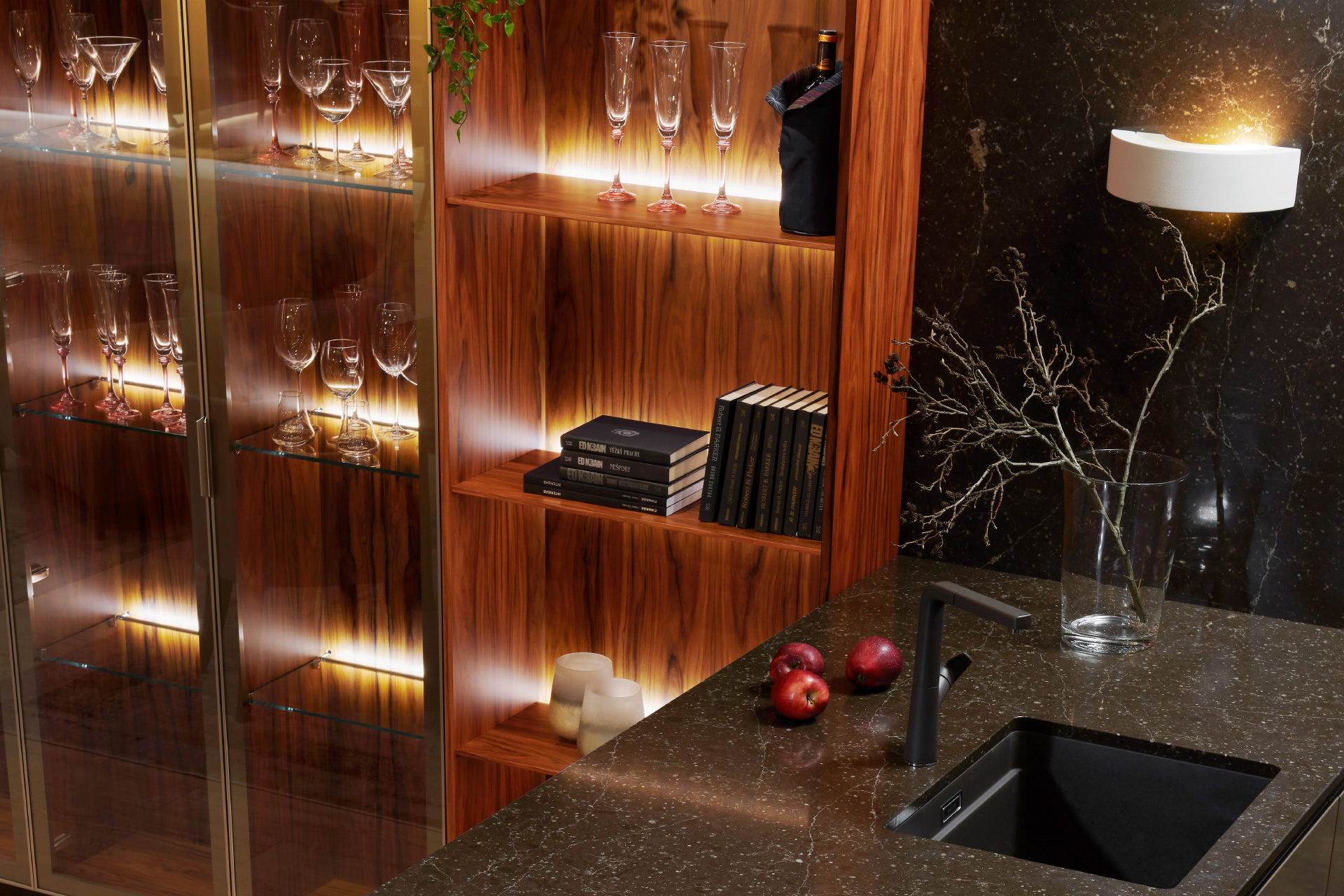 A bookcase
in an open and glazed shelve combination with ambient backlight. Absolute interior elegance and individuality.
Make an appointment at one of our more than 60 studios