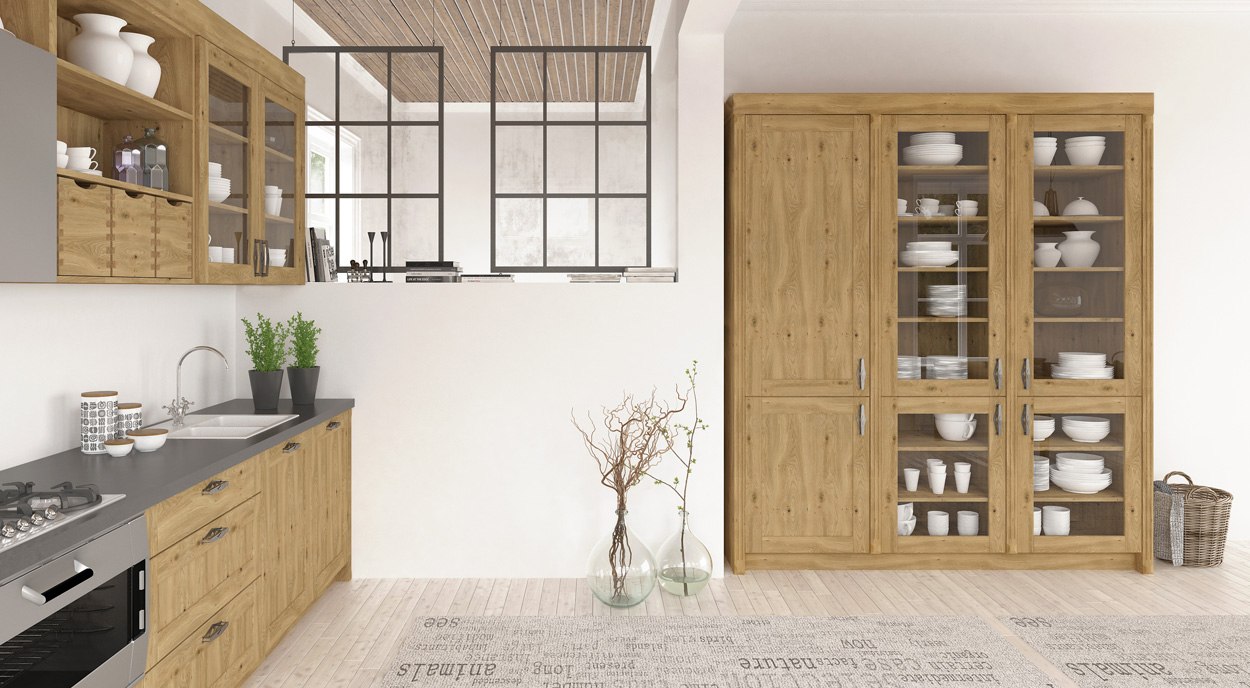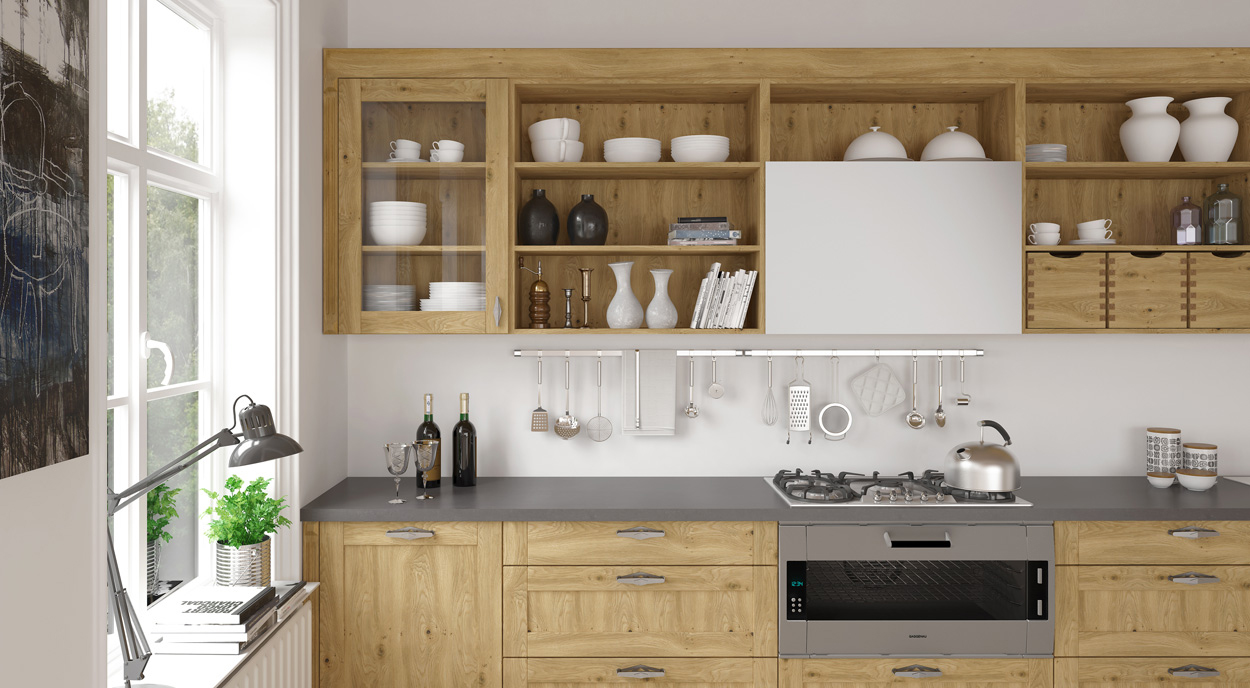 FORM kitchen
Lightness of living in the country. This feeling is evoked by the FORM kitchen with a knotted oak structure. A beautiful place for everyday life.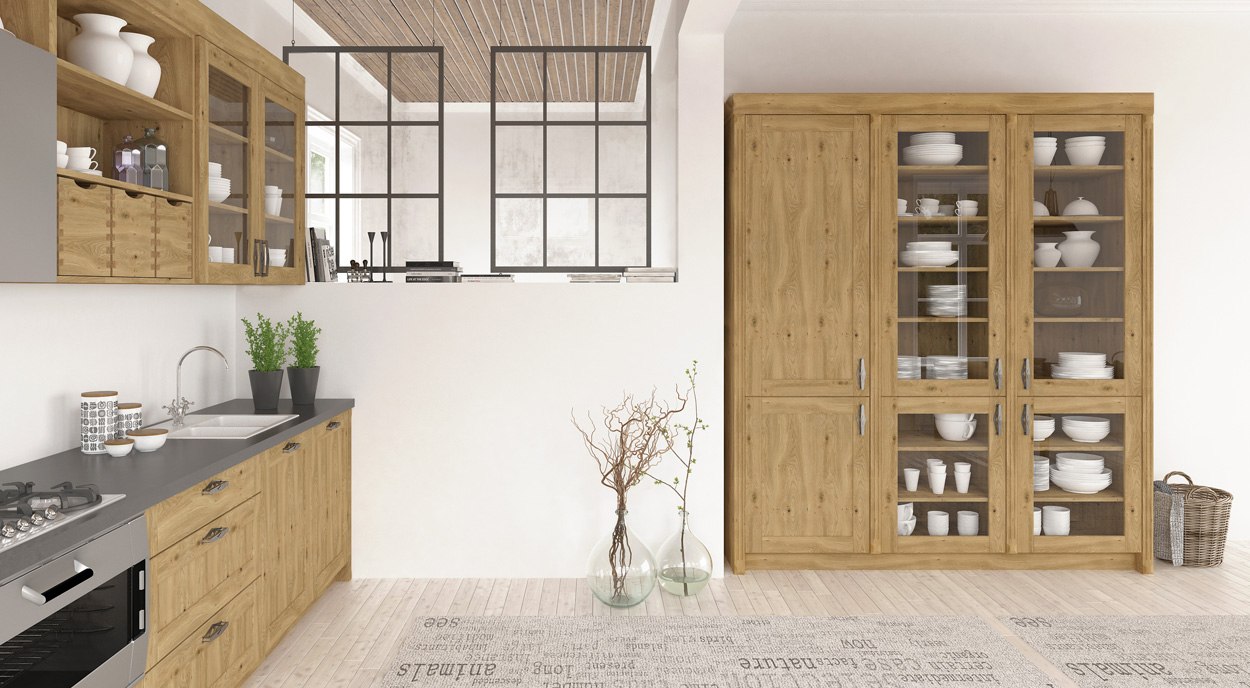 The glazed doors
will make a solid complex of tall cupboards lighter. And it allows you to see inside and display the tea sets or your festive china.
Design shown:
natural classic oak veneer - mat
This kitchen is also available in other colours and materials.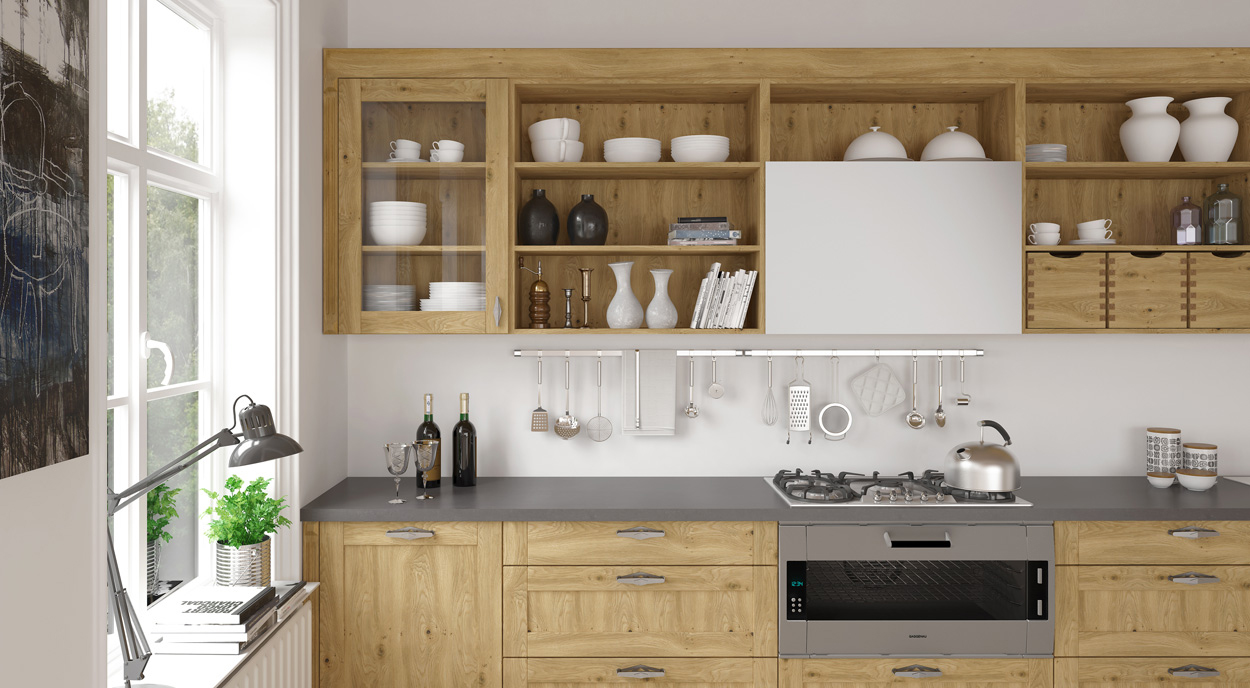 Furniture doors with a frame
and fine decorated elements such as handles or upper mouldings, all enhance the sense of cosiness in the kitchen.
Make an appointment at one of our more than 60 studios
Reference of FORM kitchen