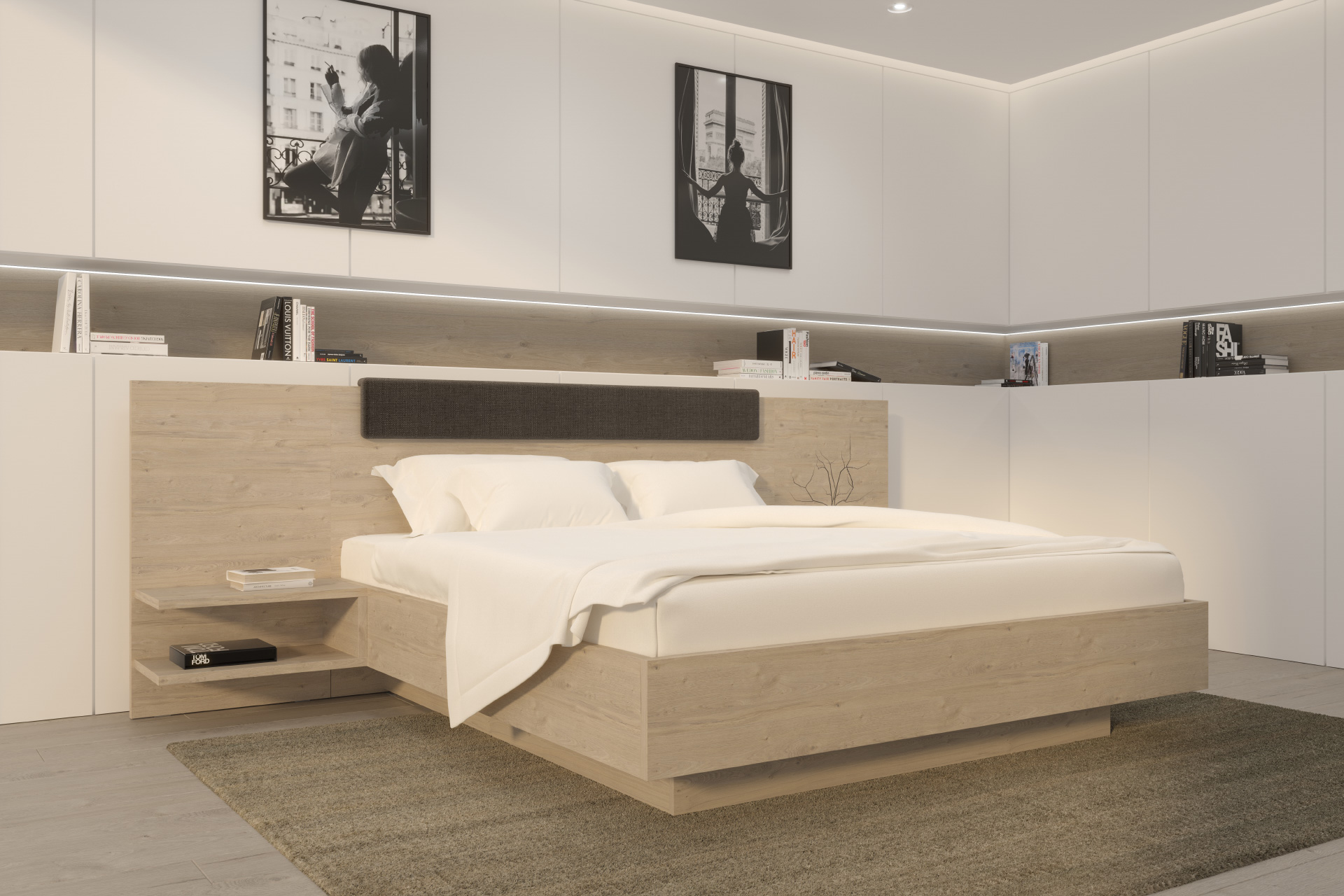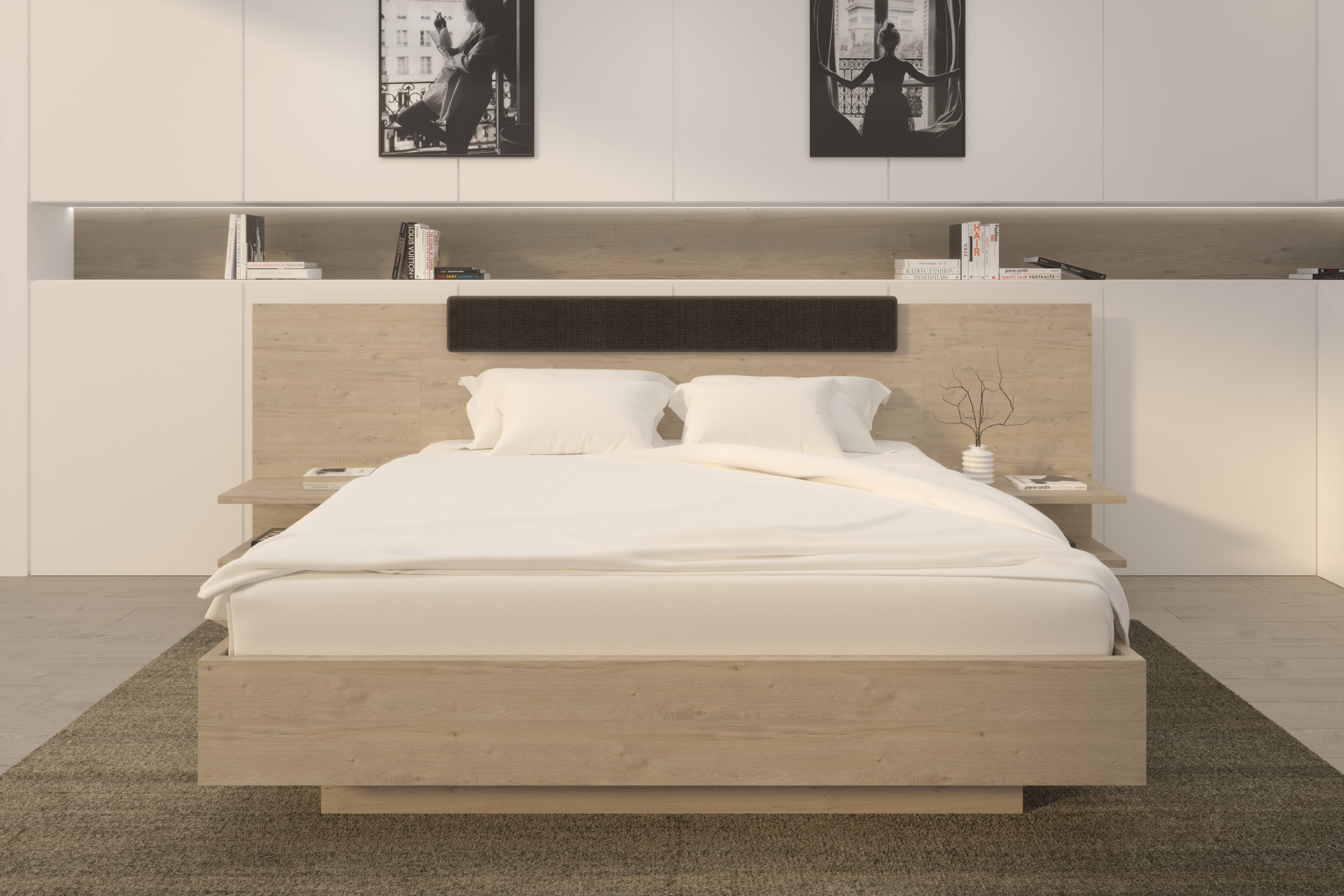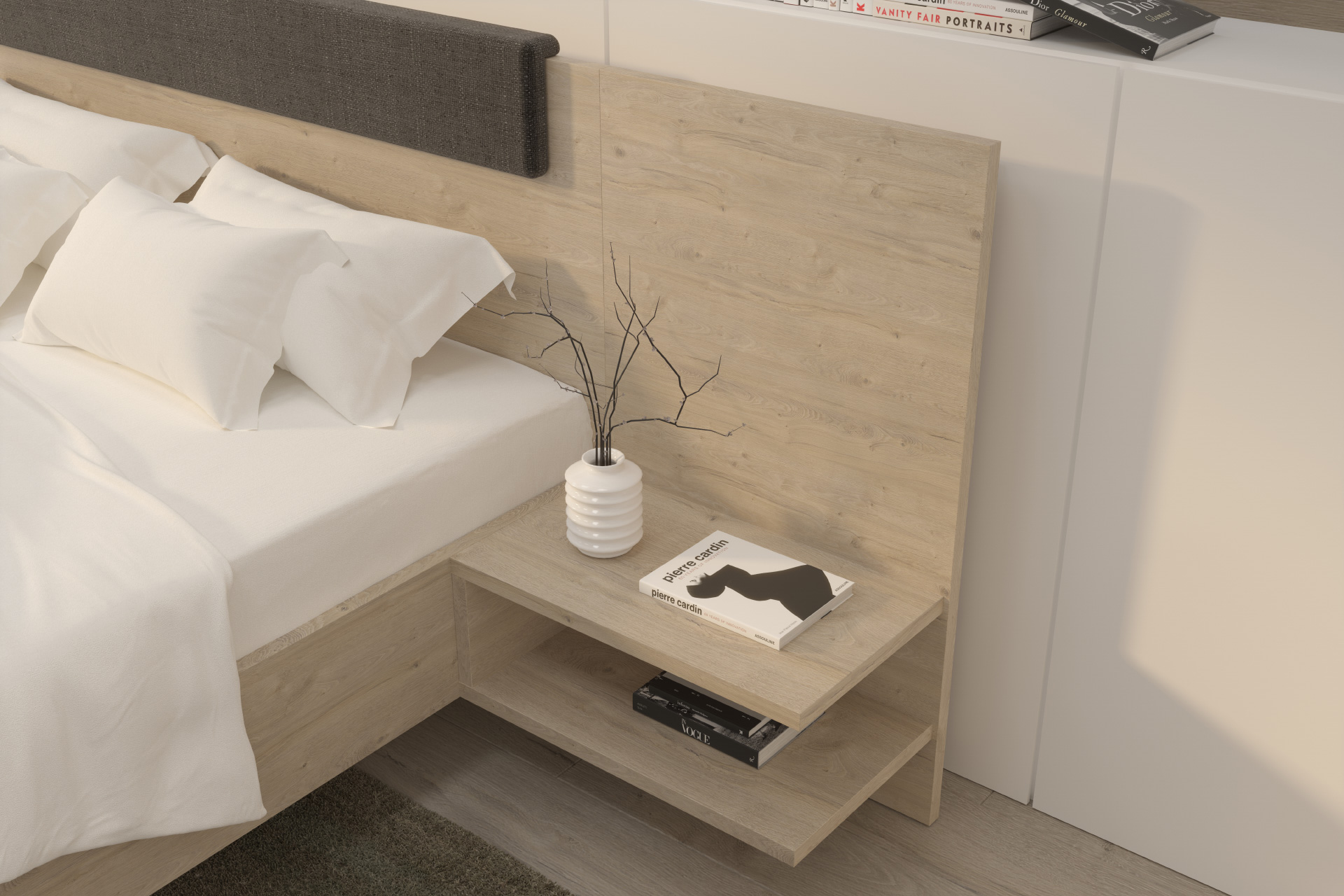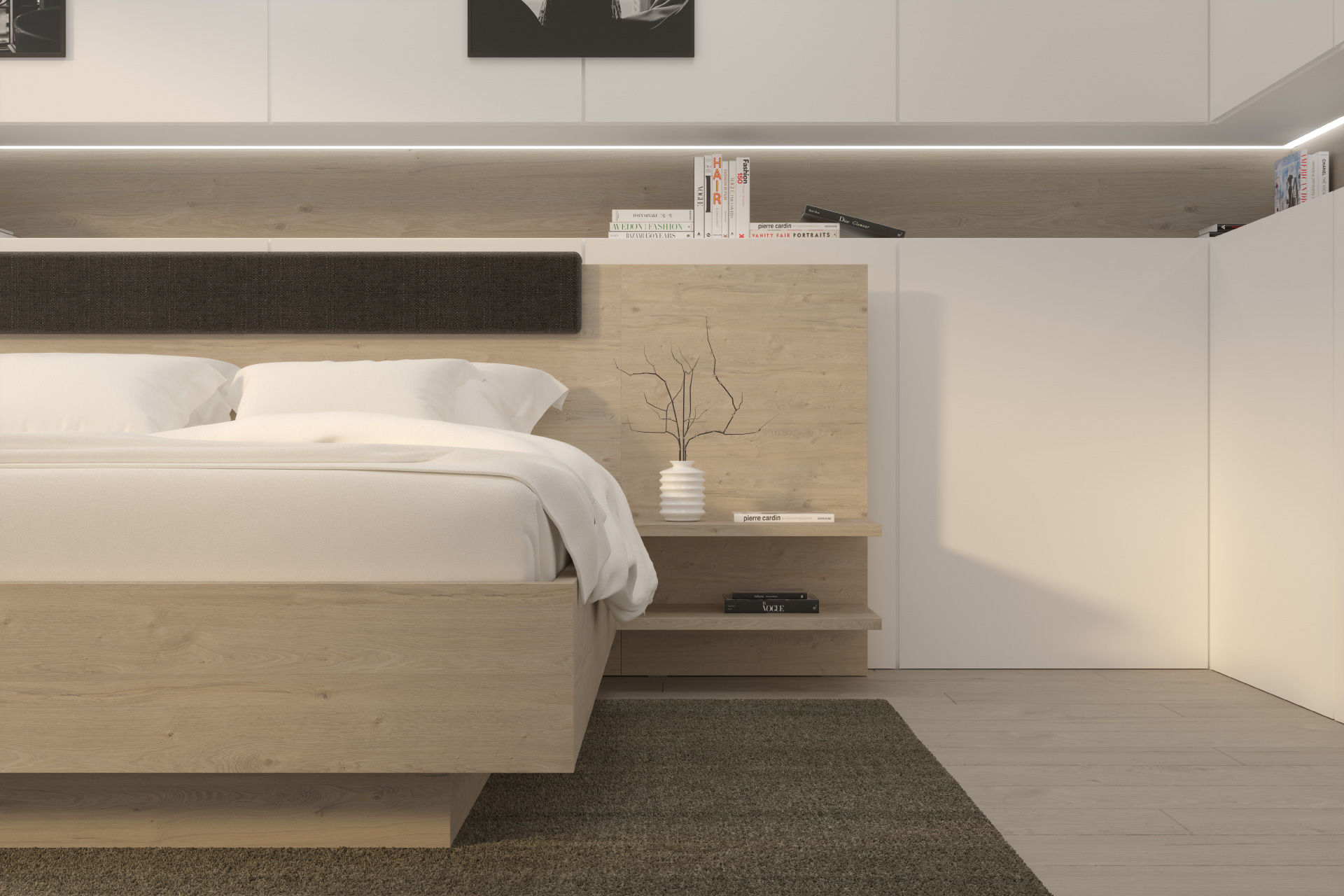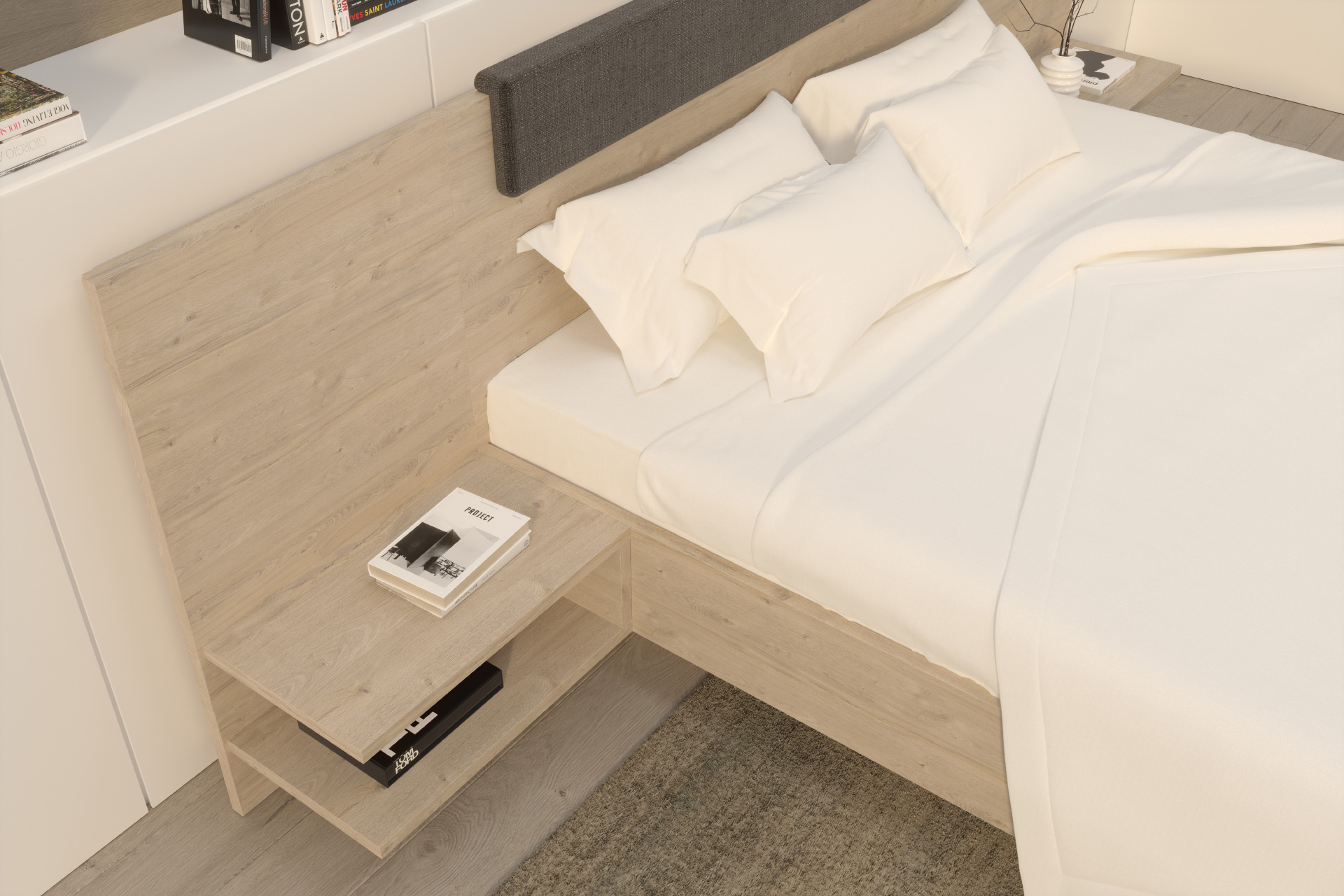 EMILY bedroom
The EMILY series has very simple and uncomplicated shapes, on which the selected material stands out. The back of the bed is complemented by a decent narrow support strip.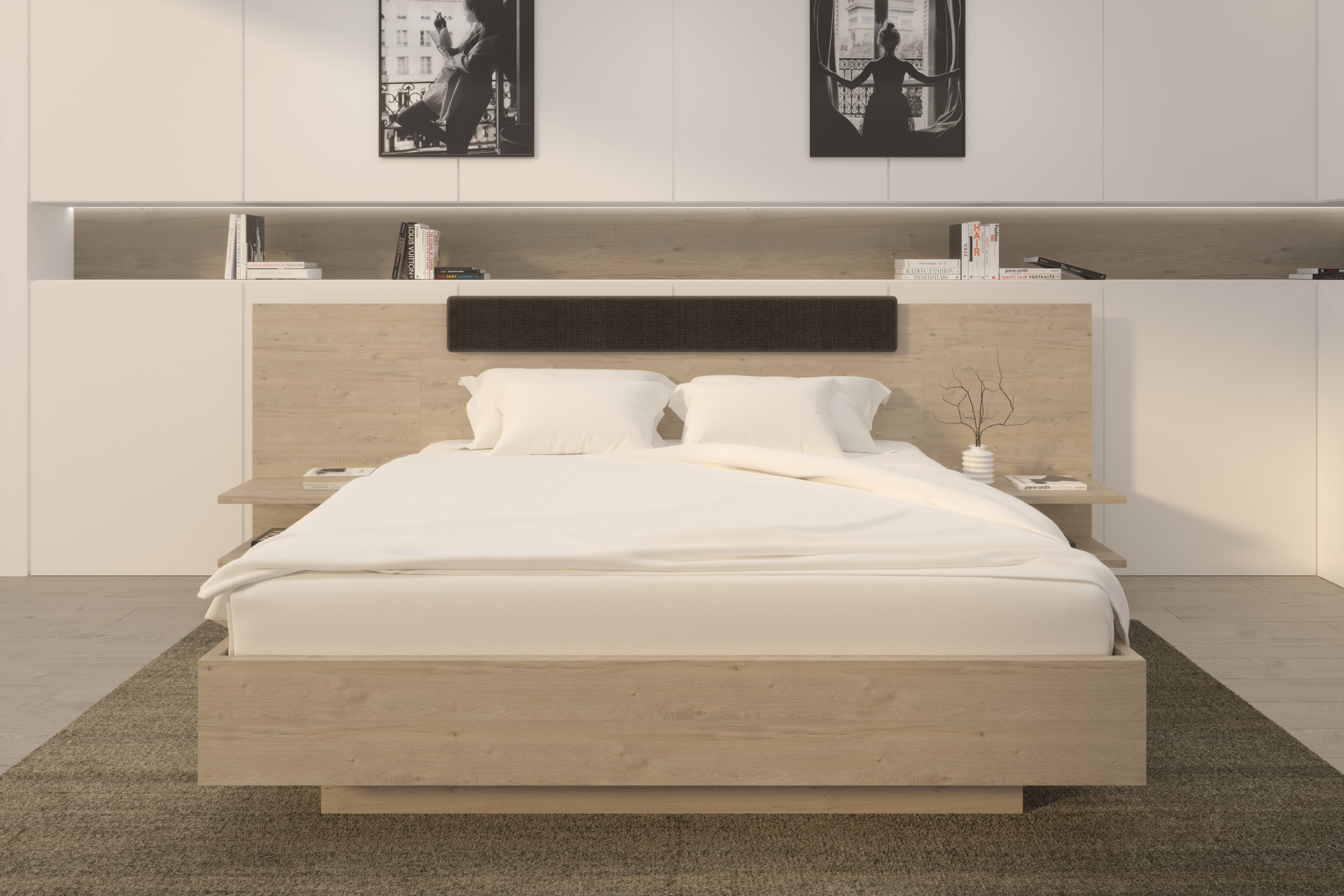 Interconnection throughout interior
in the spirit of HANÁK Interior Concept can be perceived in the whole room. Same design, materials and workmanship.
Design shown:
knotted bleached oak wood / BOMBAY 84 upholstery
This bedroom is also available in other colours and materials.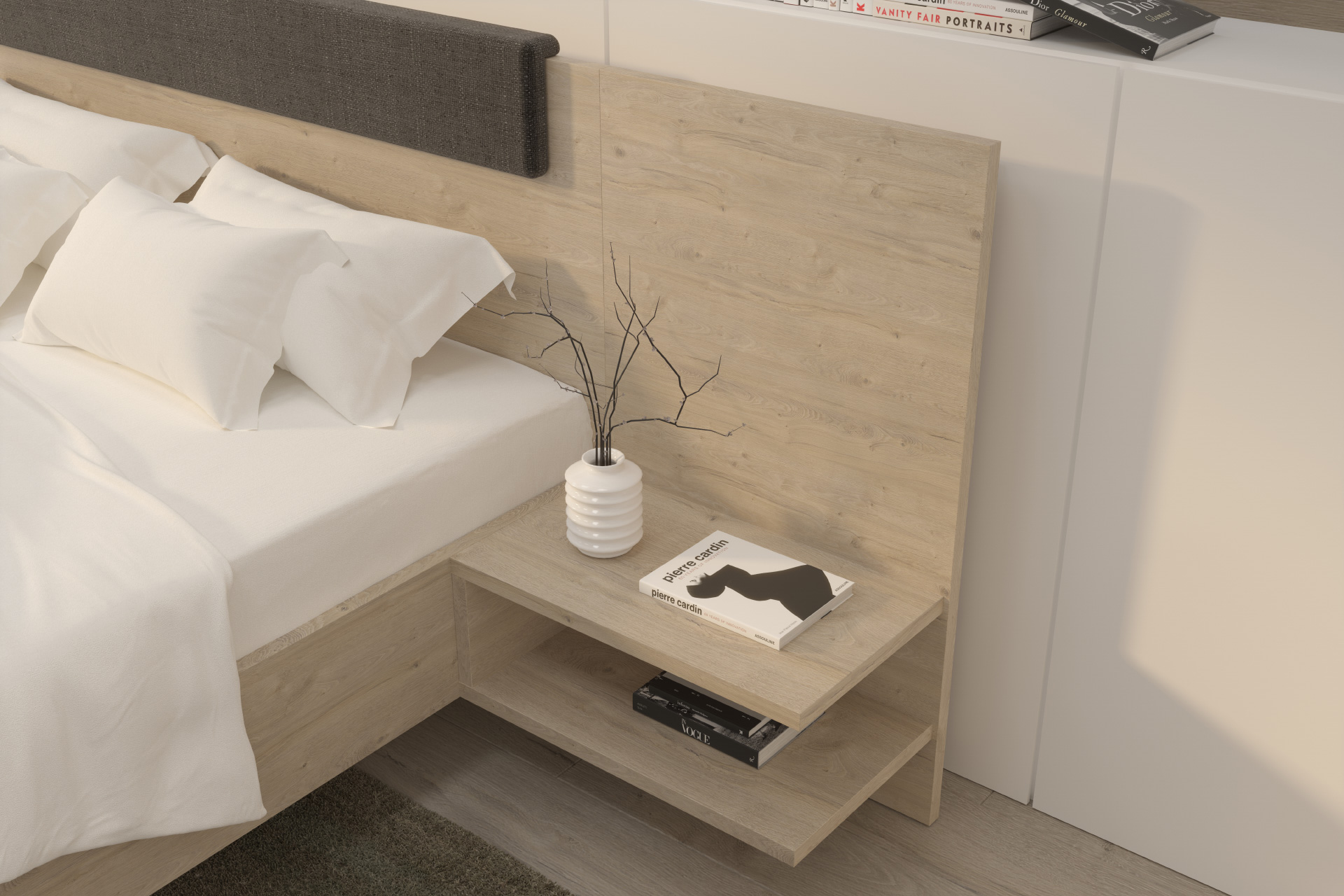 Bedside tables
are open and thus offer a lightweight storage space option.
Make an appointment at one of our more than 60 studios