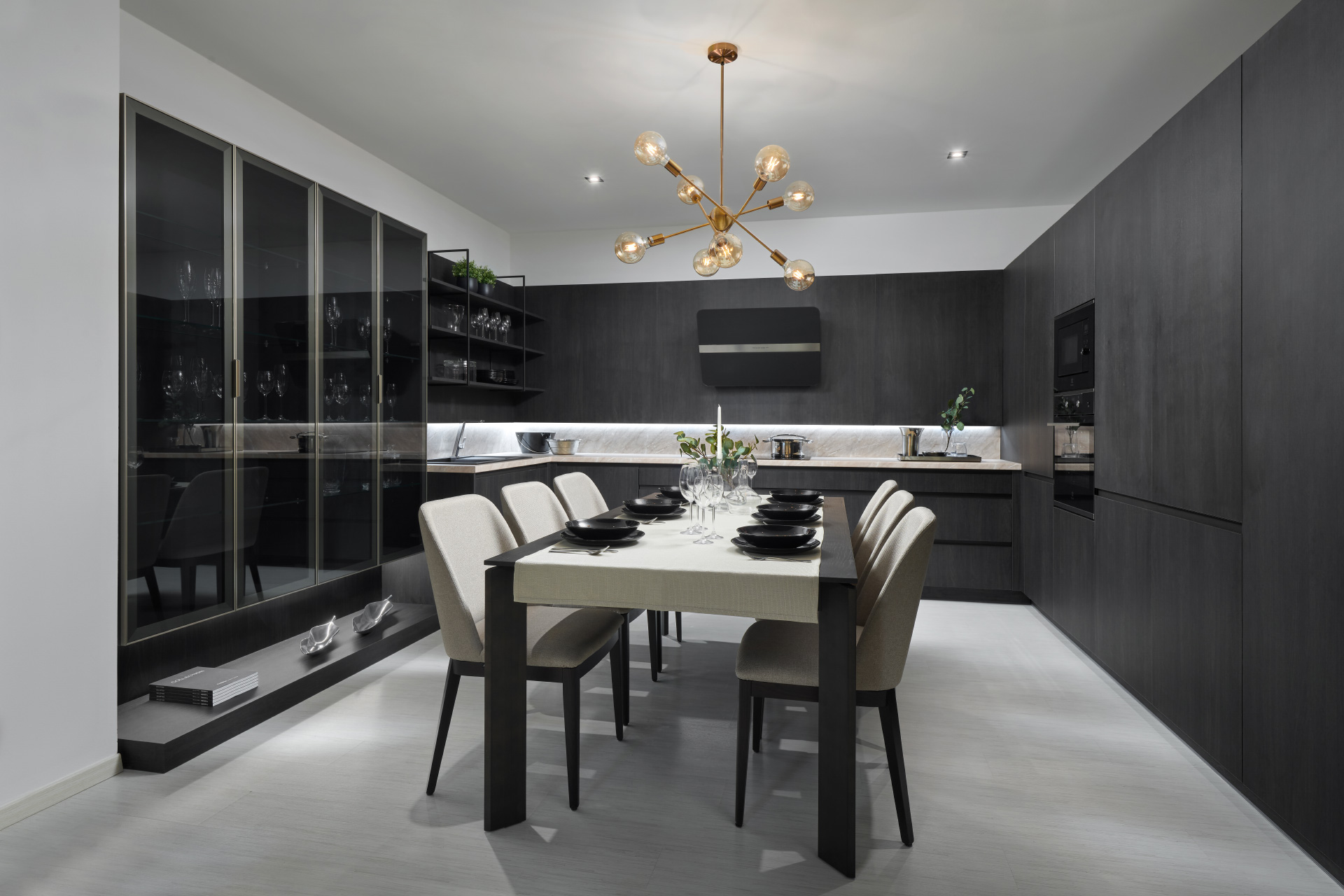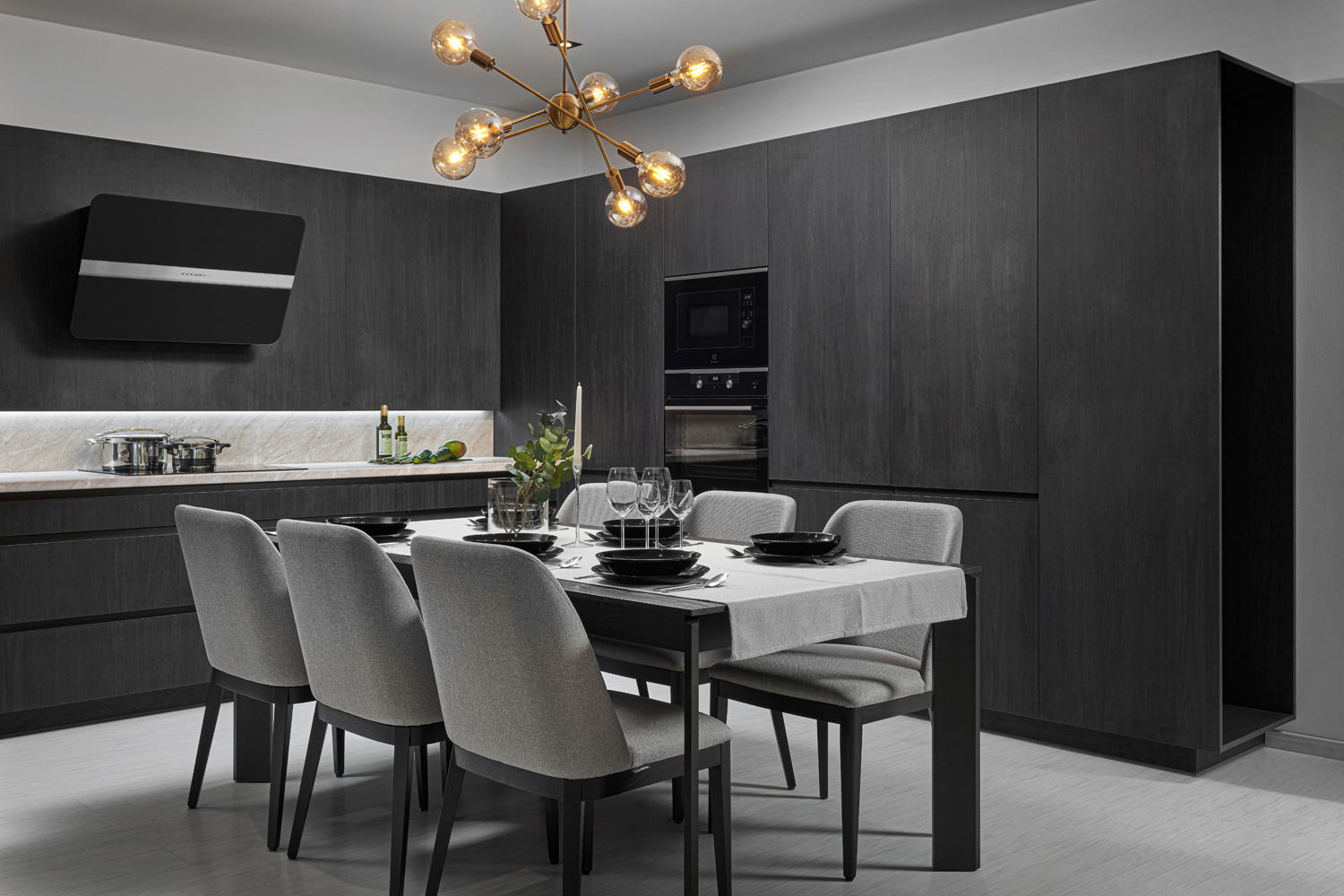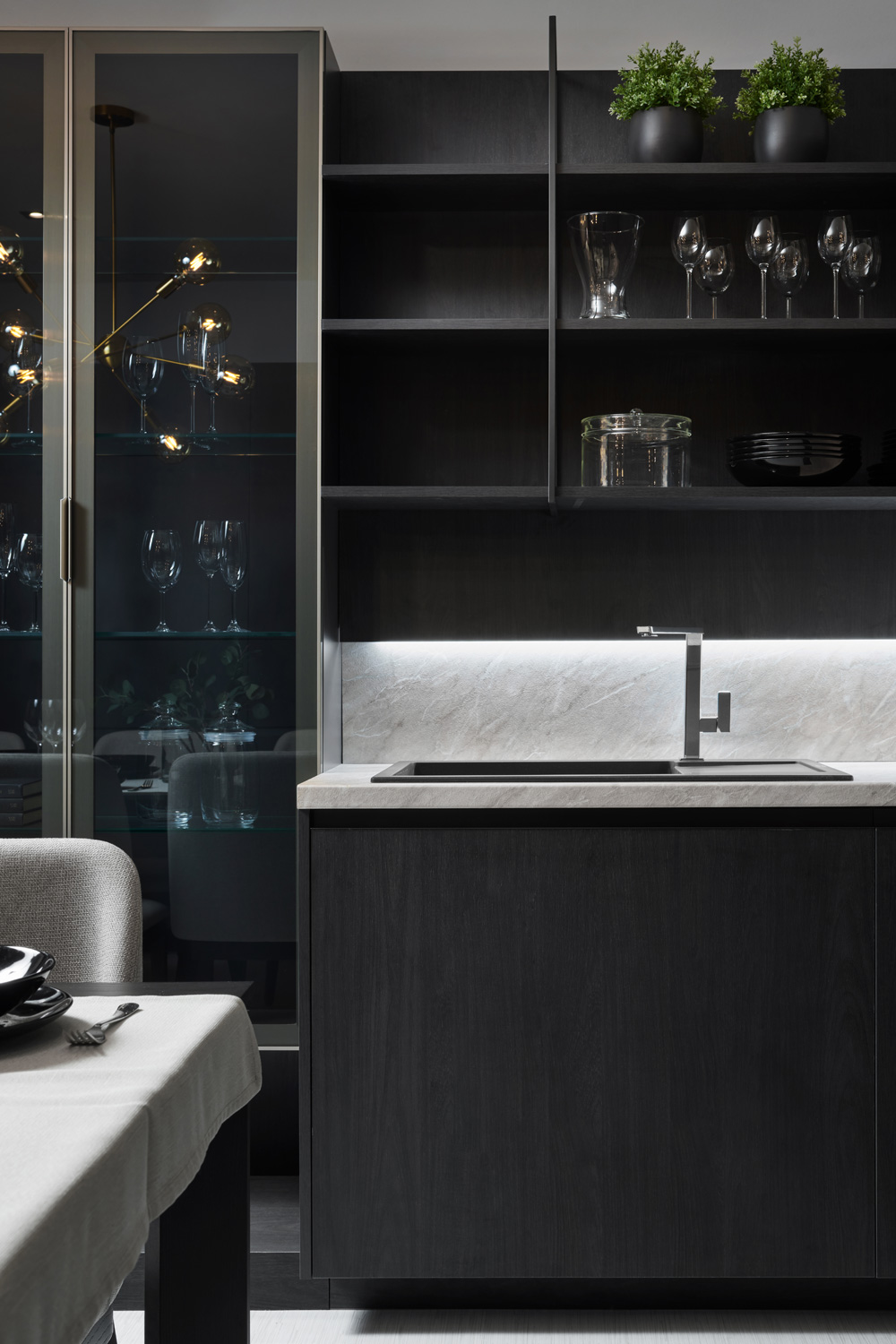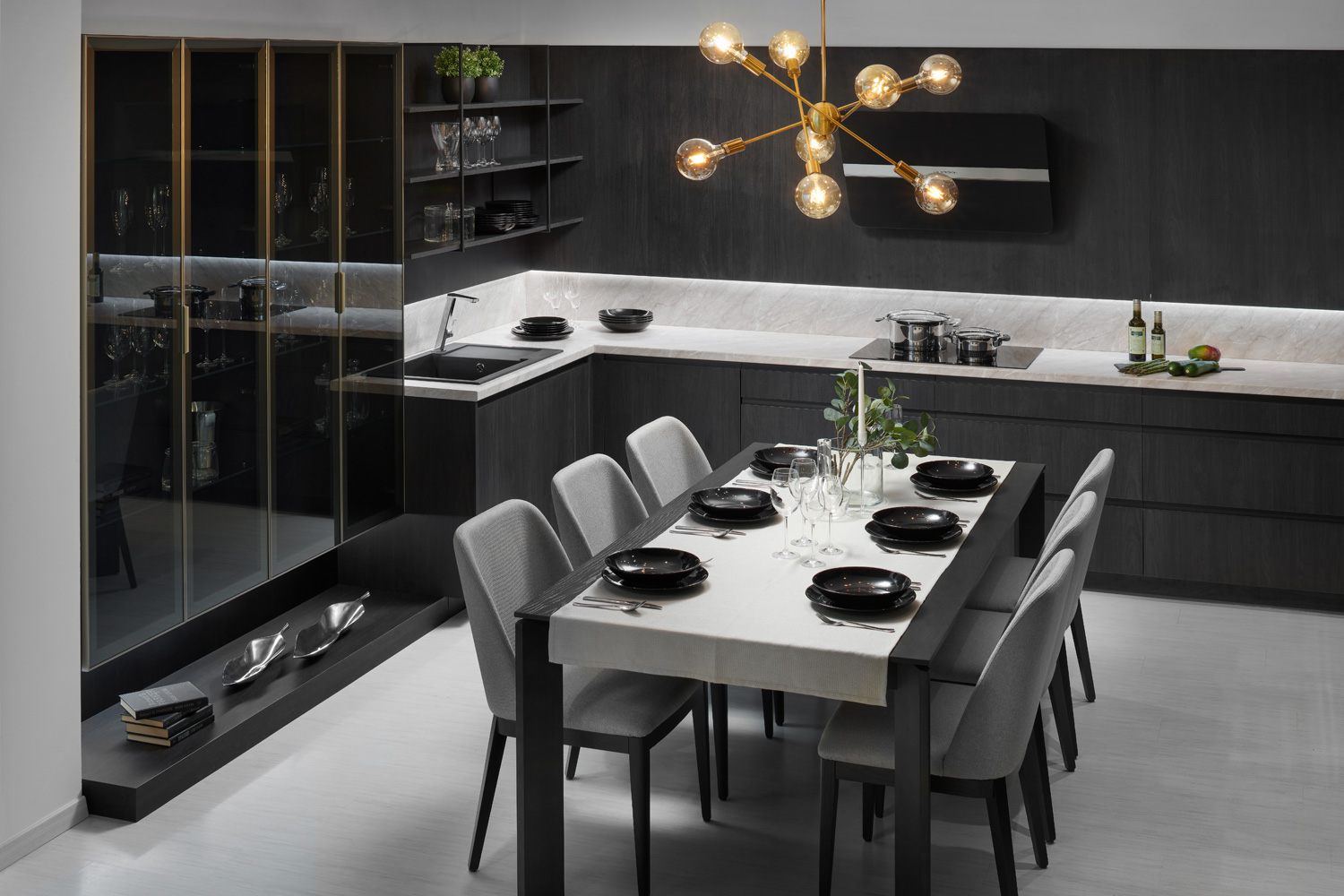 OPTIMA kitchen
The simple yet modern OPTIMA kitchen represents laminate design. A dark elegant colour combination benefits her immensely.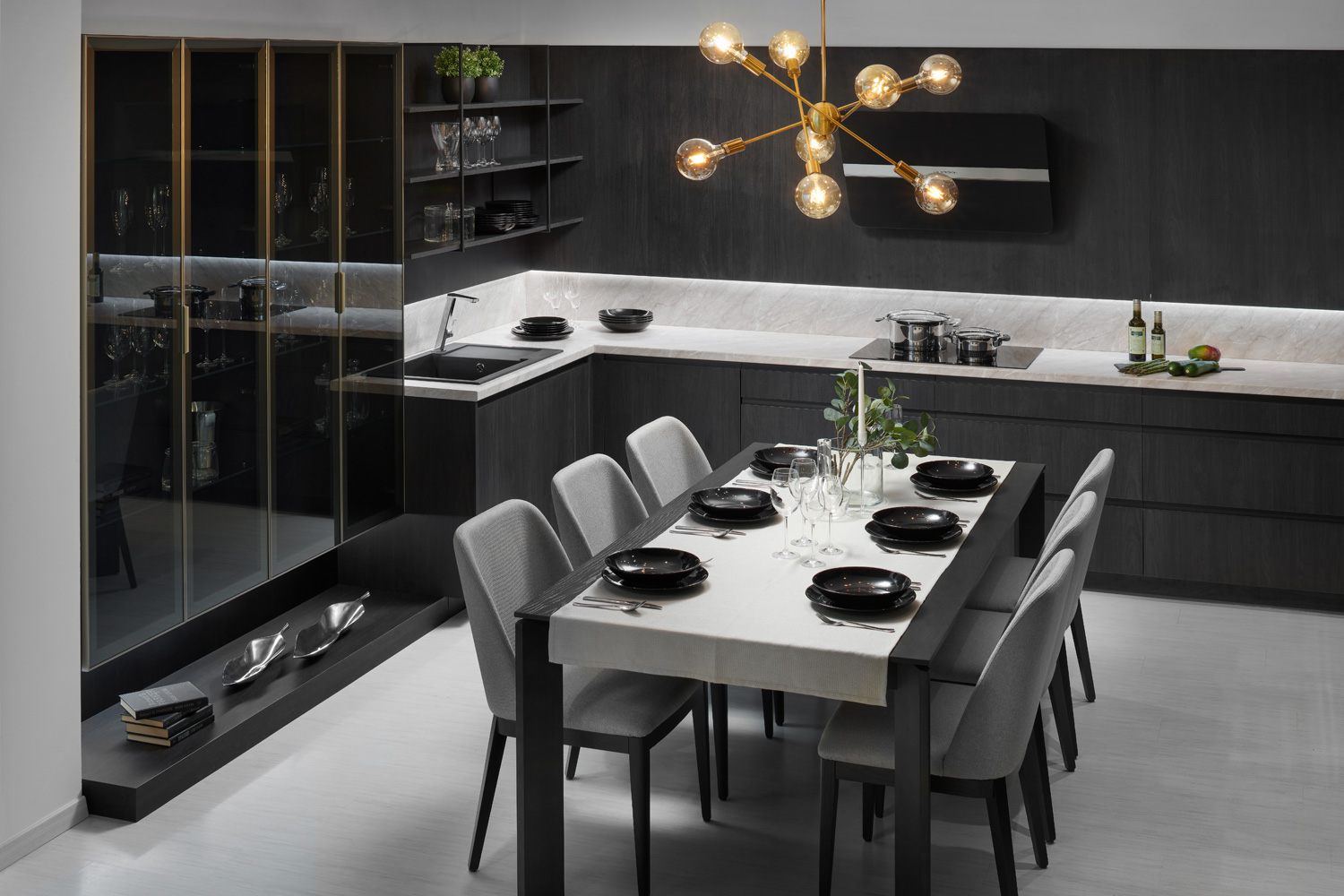 Kitchen
and dominant central dining table work together perfectly.
Design shown:
carbon oak
This kitchen is also available in other colours and materials.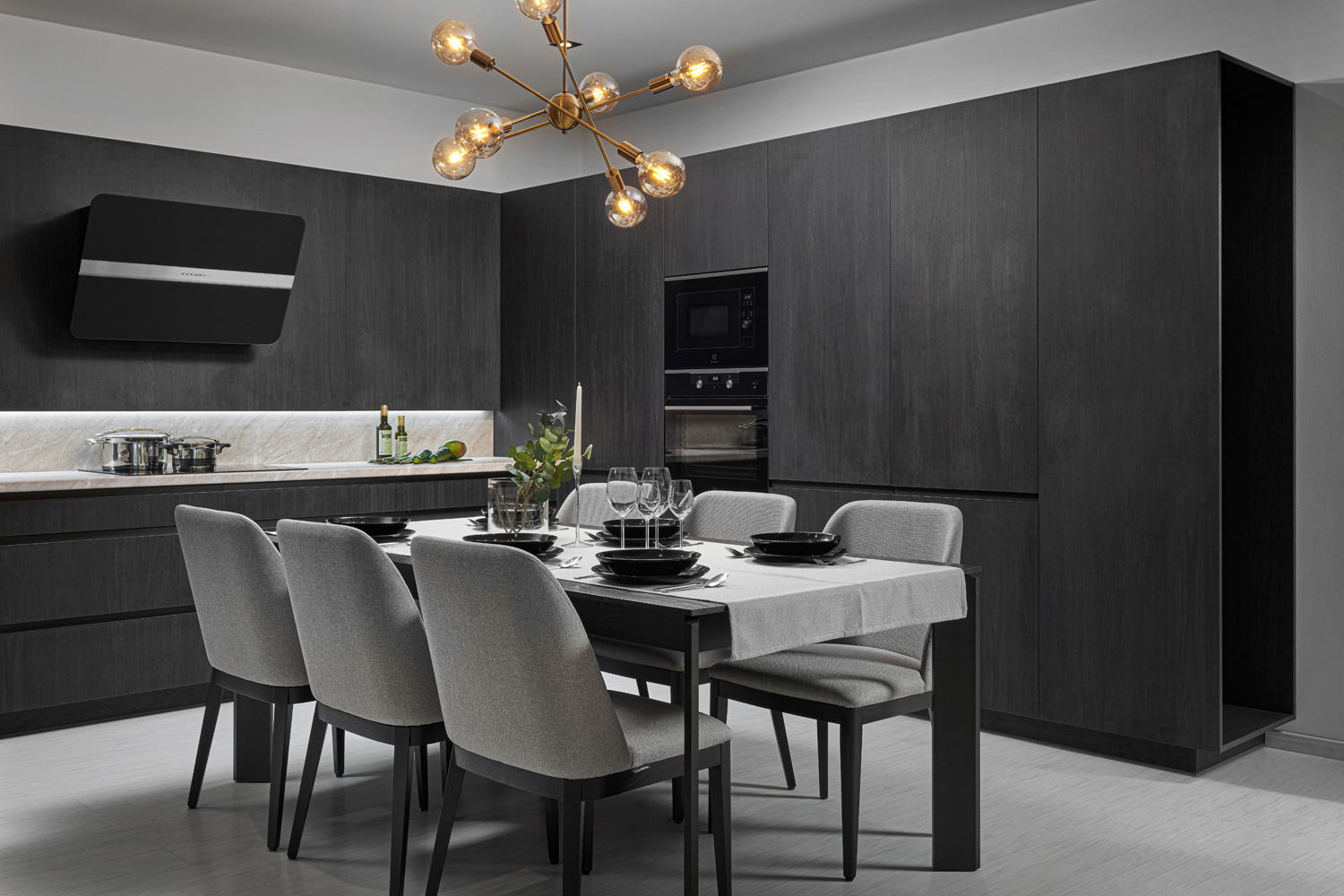 JS33 dining table
A table with a characteristic thin top and bevelled connection to the table legs.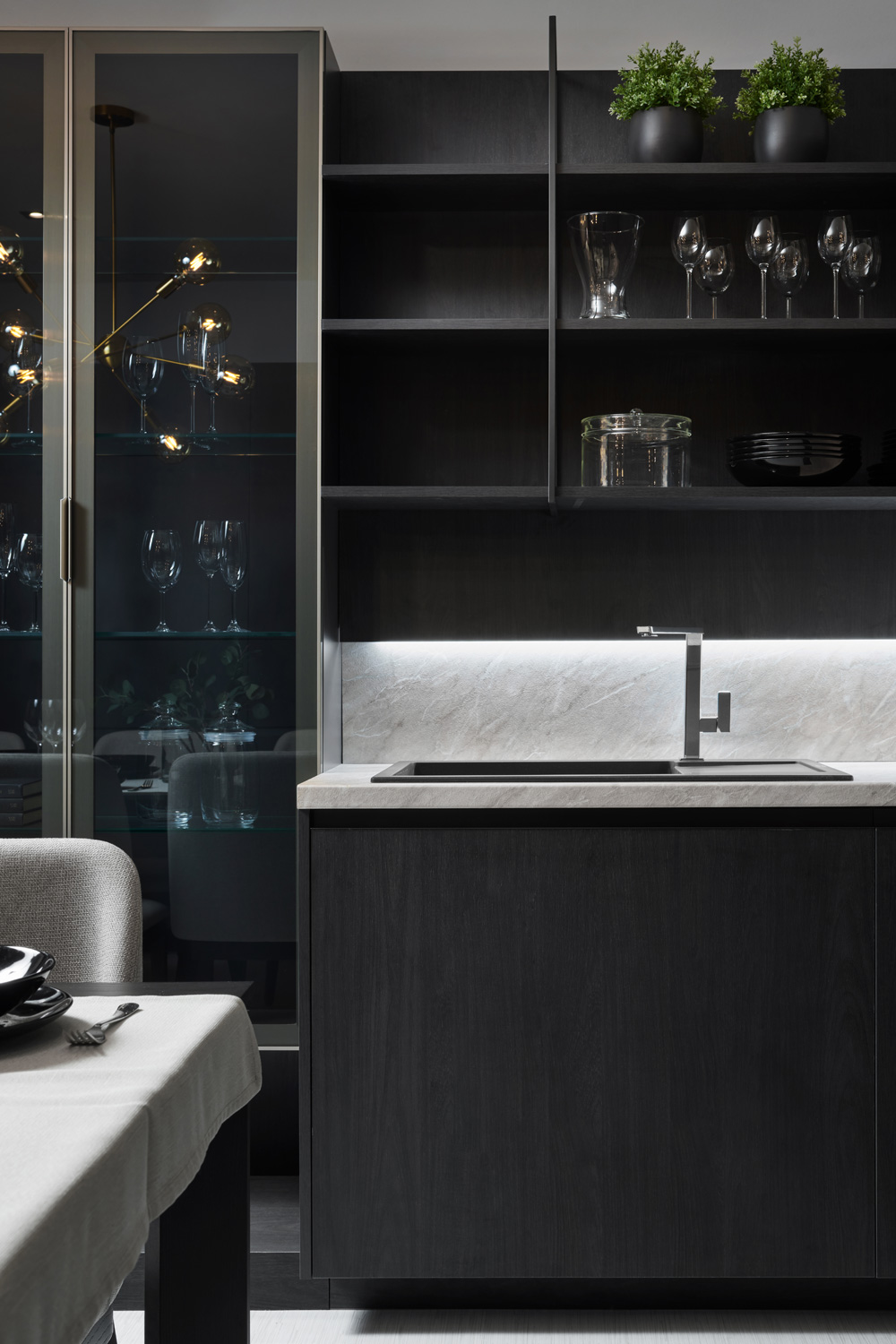 Metal
in the form of an elegant kitchen shelf holder and glass cabinets lighten the whole set.
Make an appointment at one of our more than 60 studios