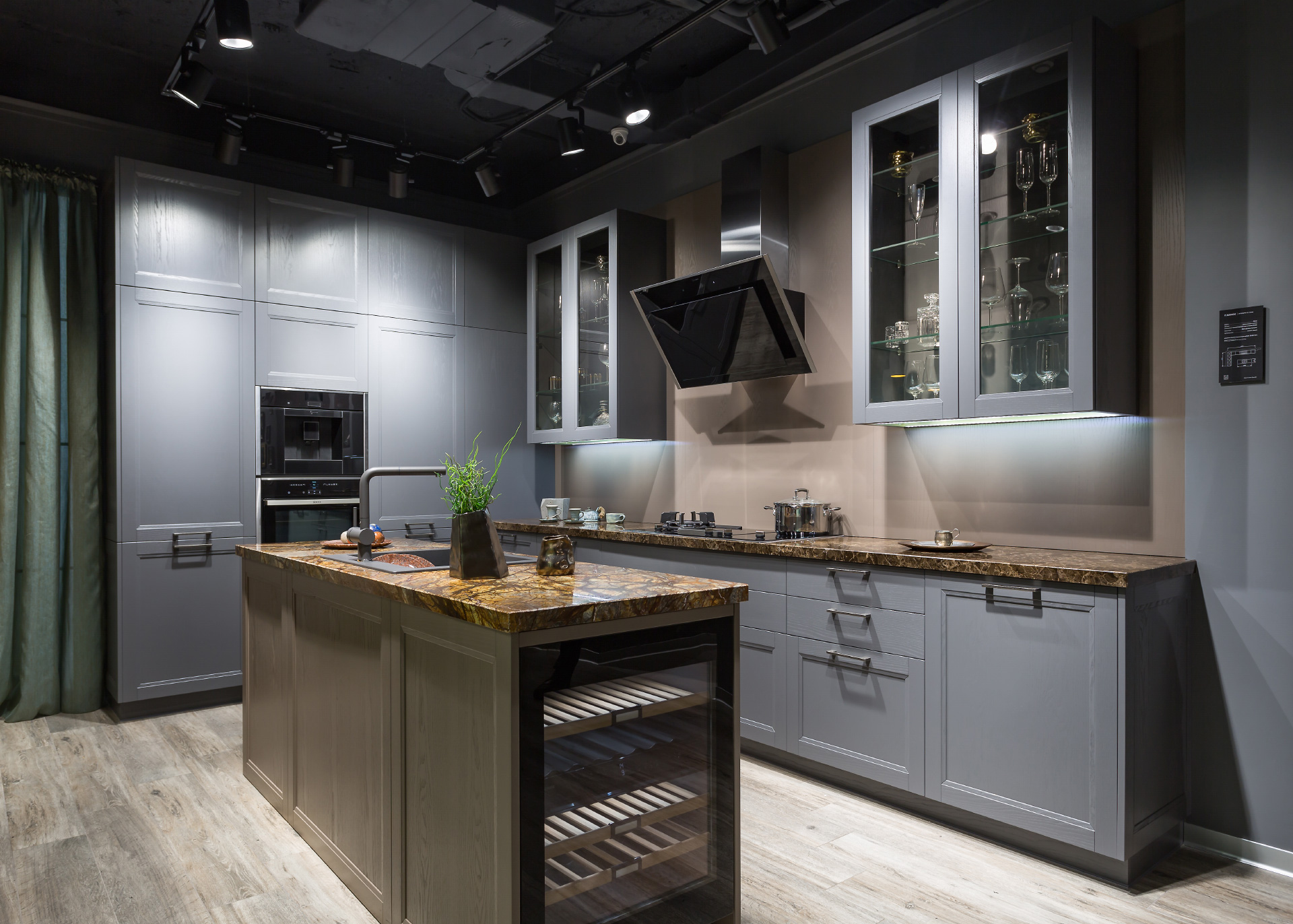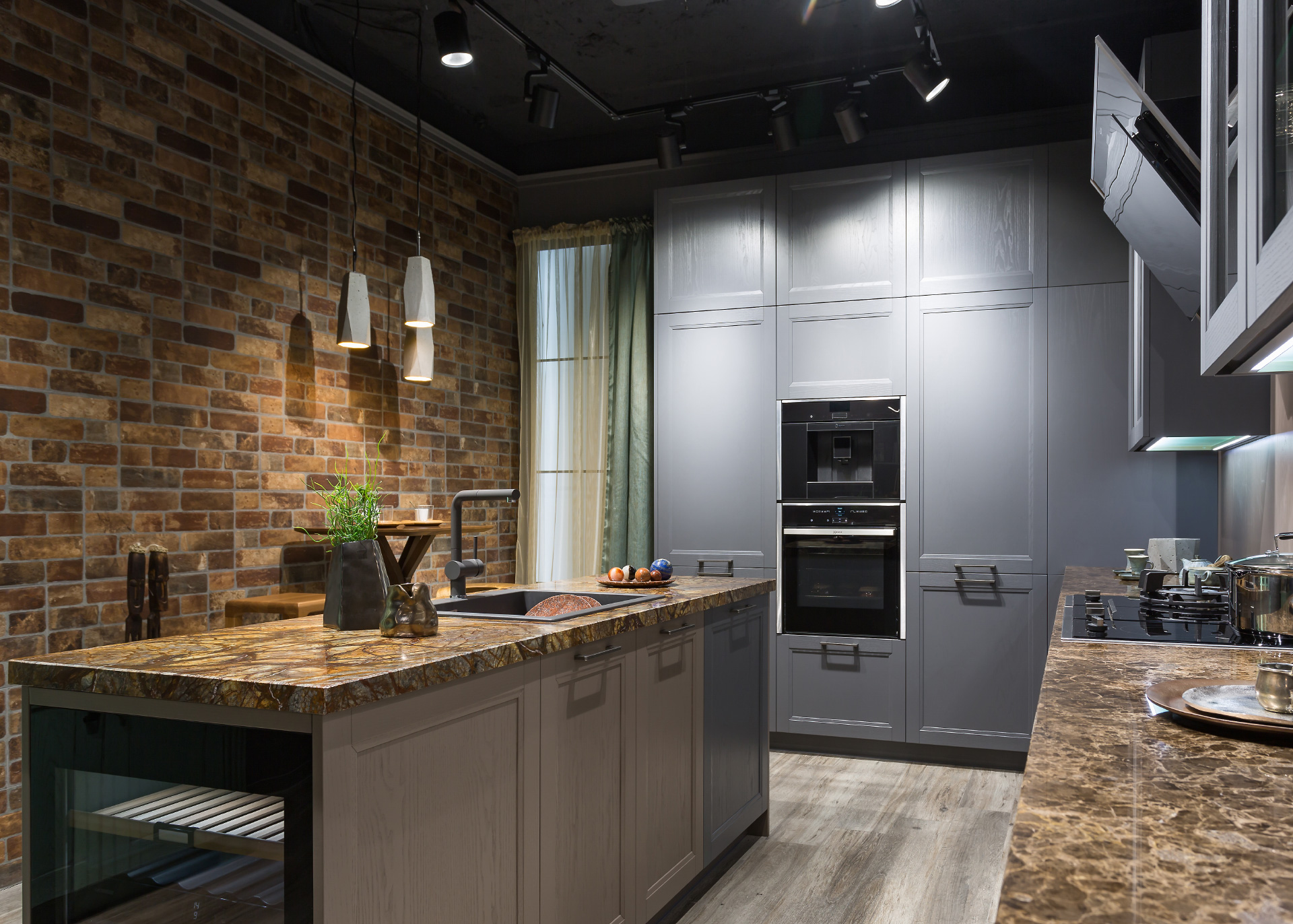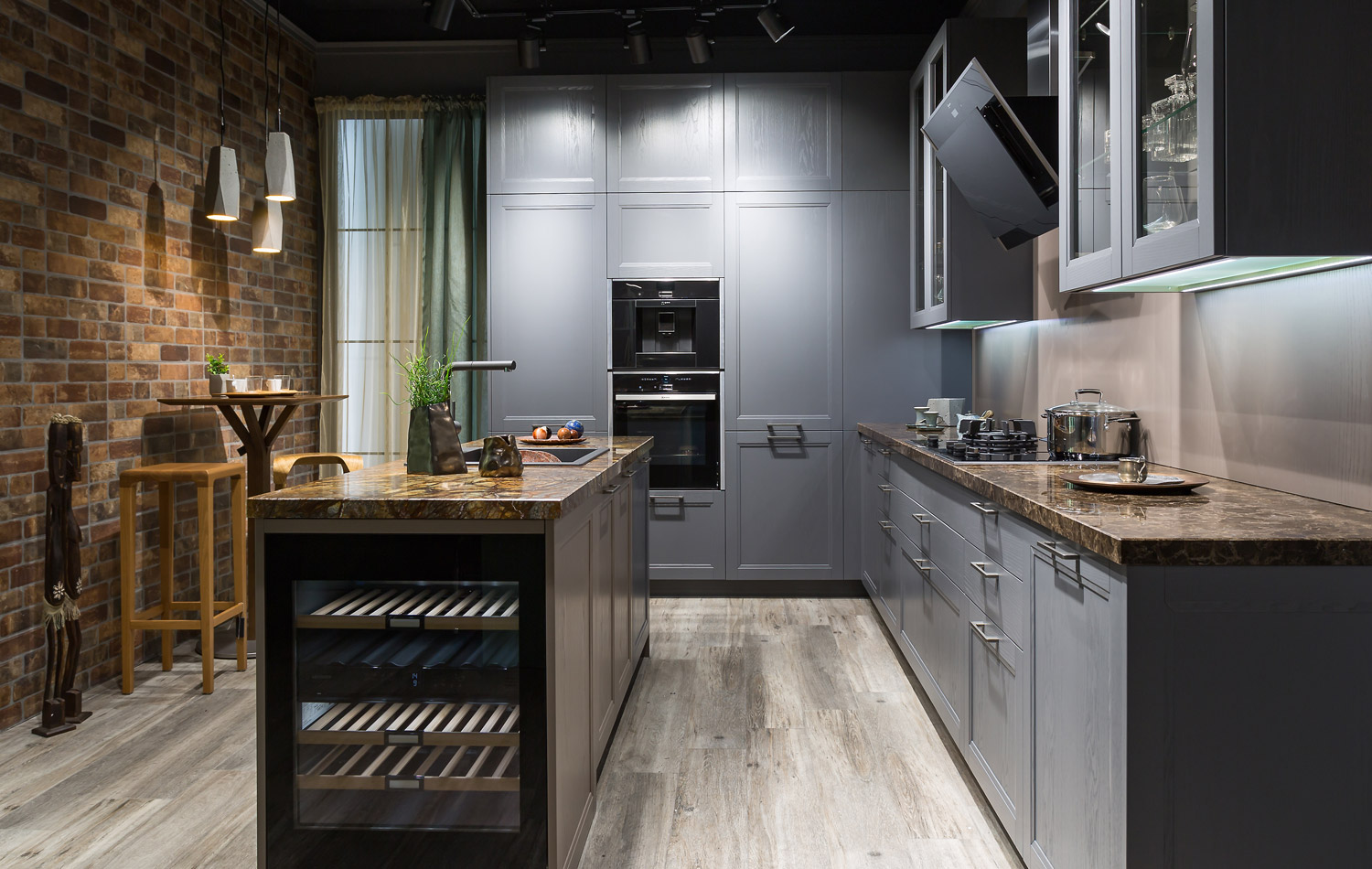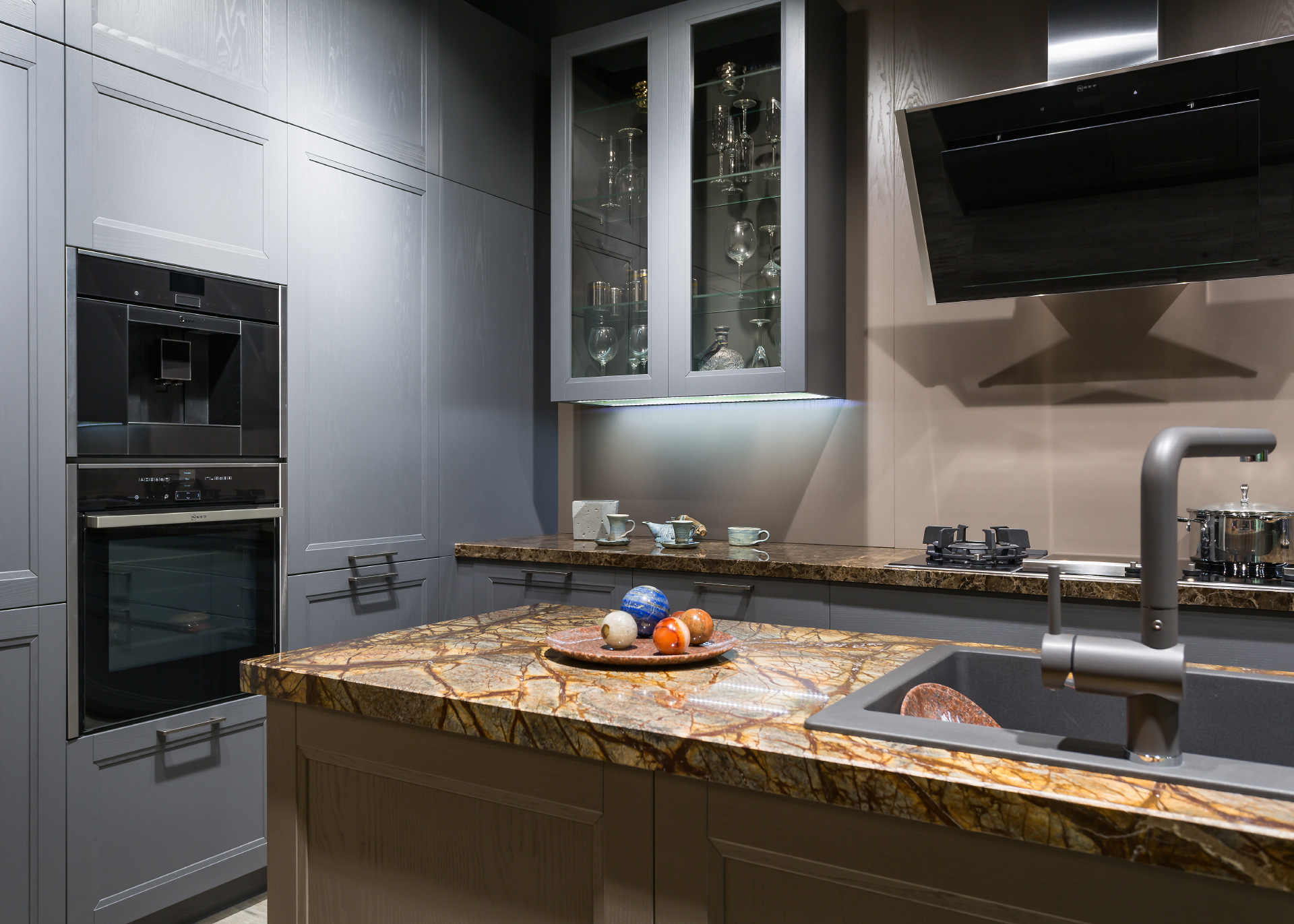 NICE kitchen
The NICE series is one of the most popular classic kitchens. With its rustic and, at the same time, very elegant design, it is suitable for both modern and rustic living styles.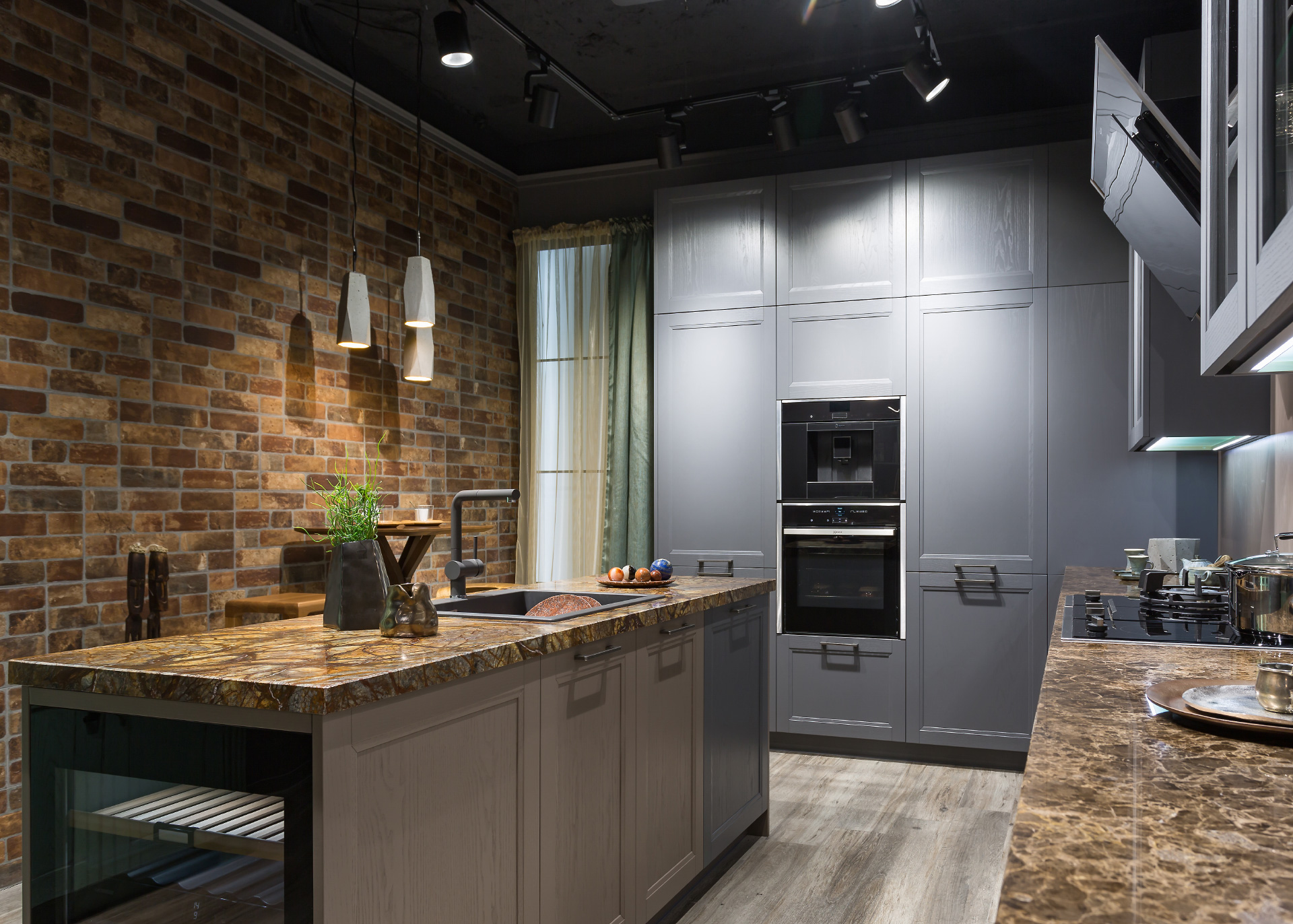 NICE kitchen
has a very decent frame. It is not significantly decorative and looks more neutral compared to purely rustic models.
Design shown:
brushed anthracite / brushed champagne veneer
This kitchen is also available in other colours and materials.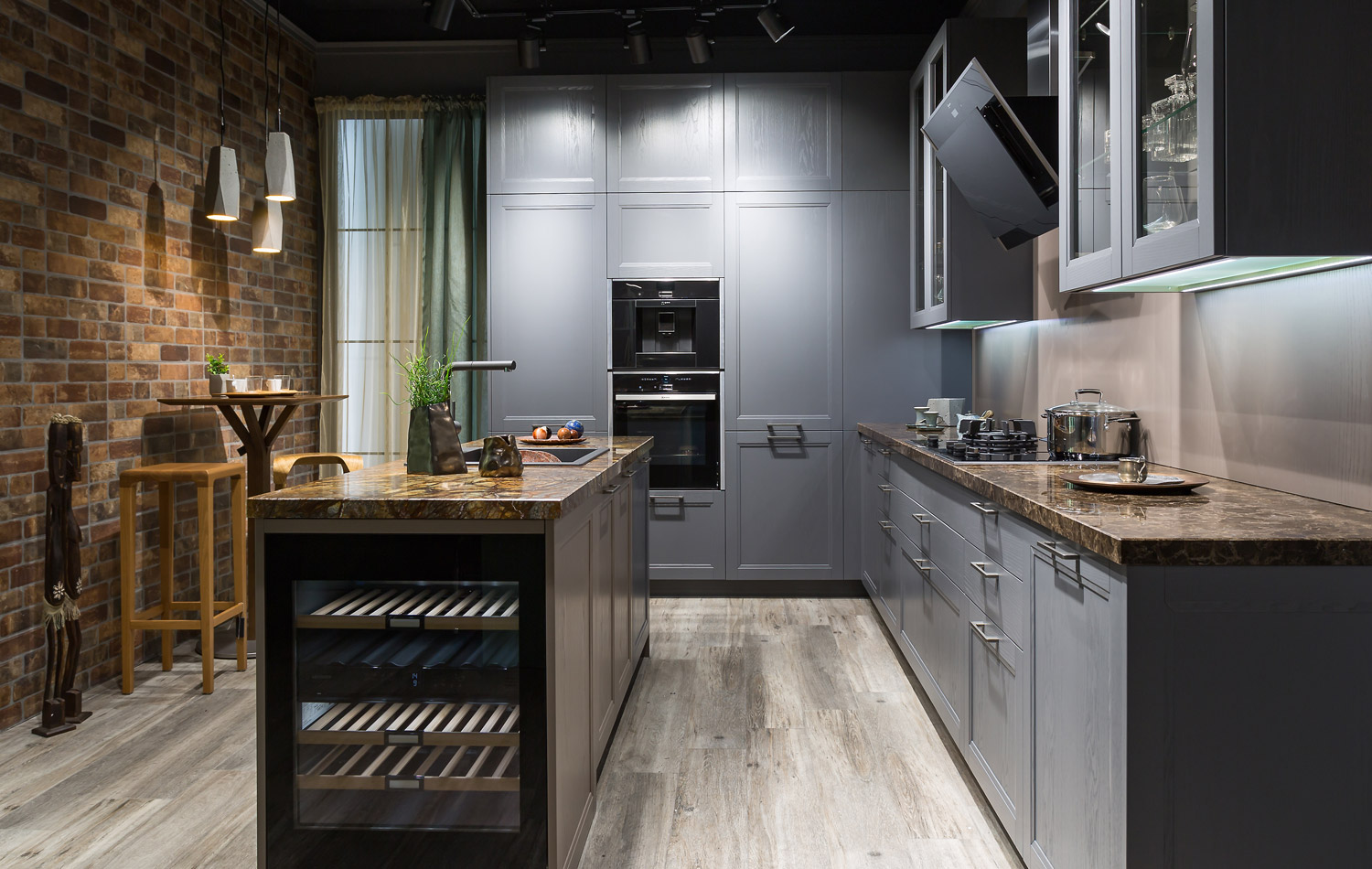 Combination of materials
Among other things, the combined design of two different veneer shades suits this model very well.
Glass cabinets
Glazed upper cabinets definitely belong to classic kitchens, to which they lend another charm.
Make an appointment at one of our more than 60 studios
Reference of NICE kitchen