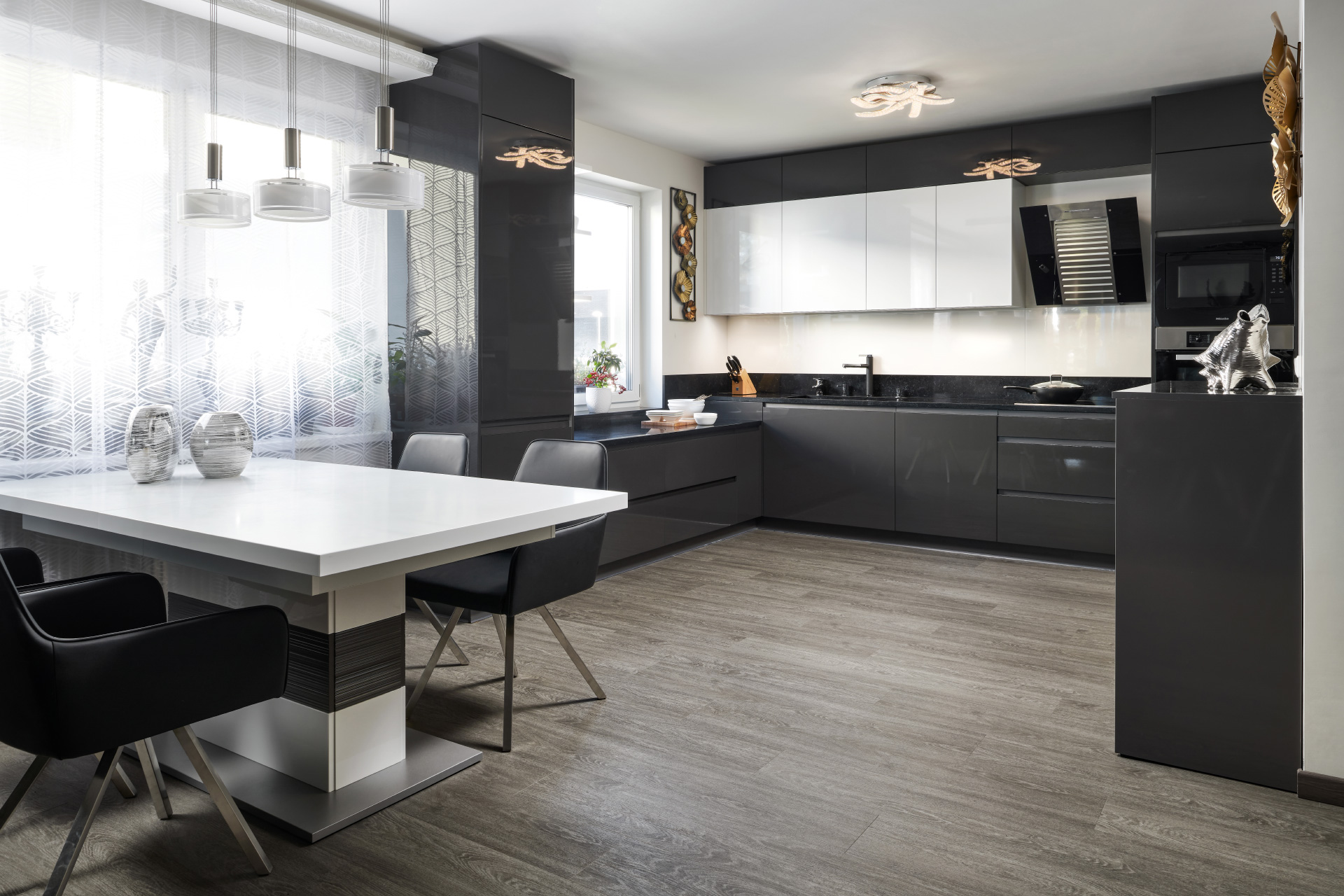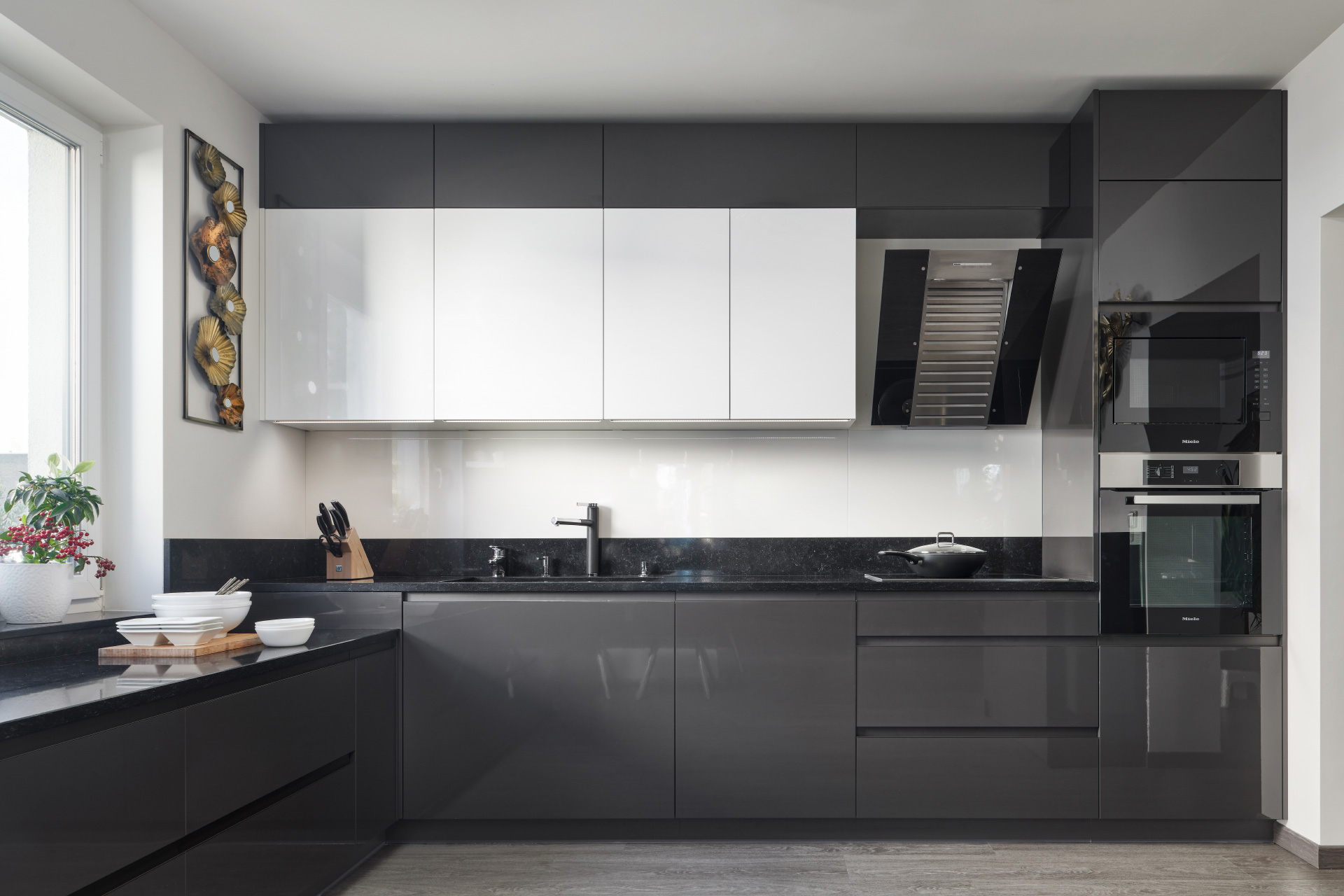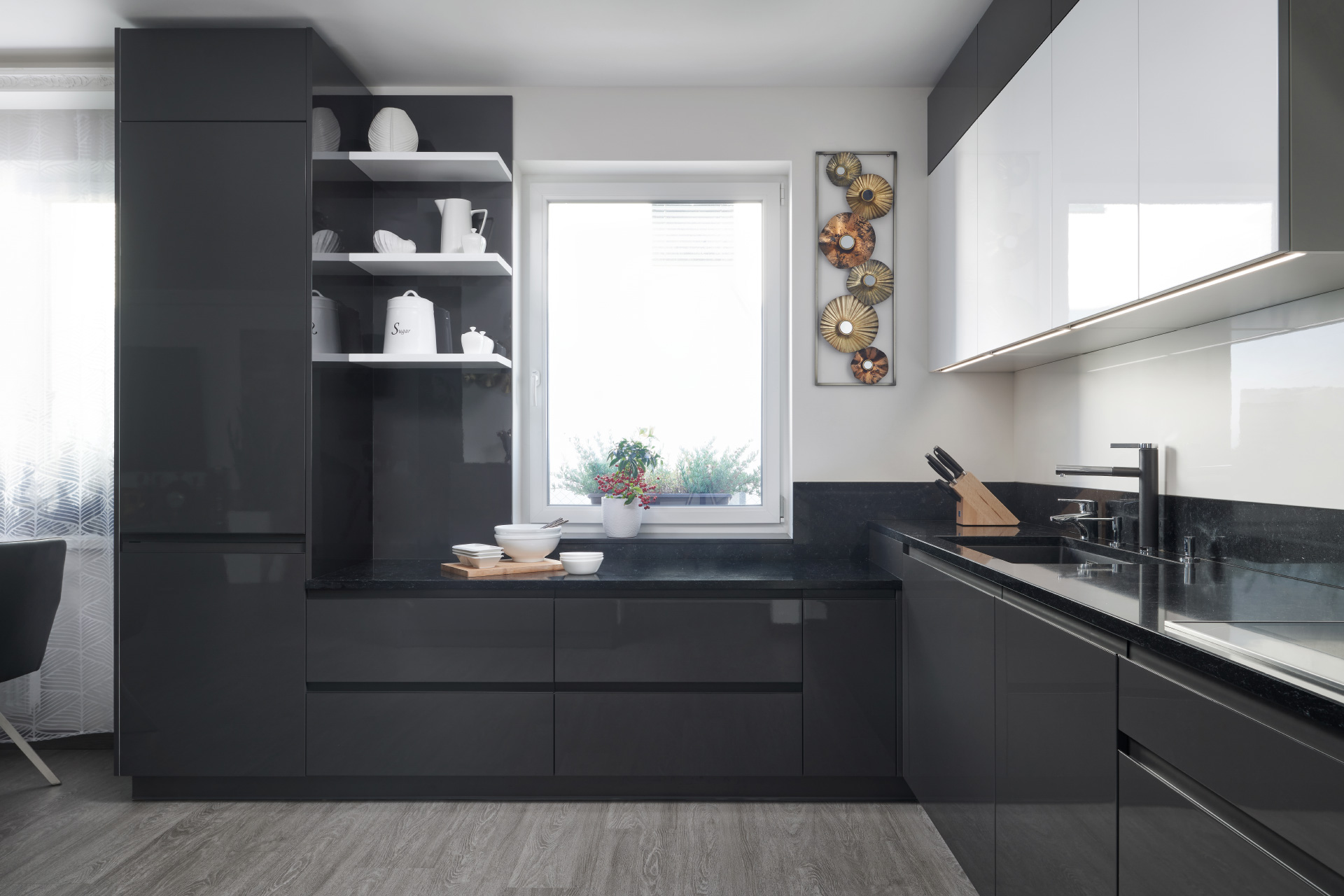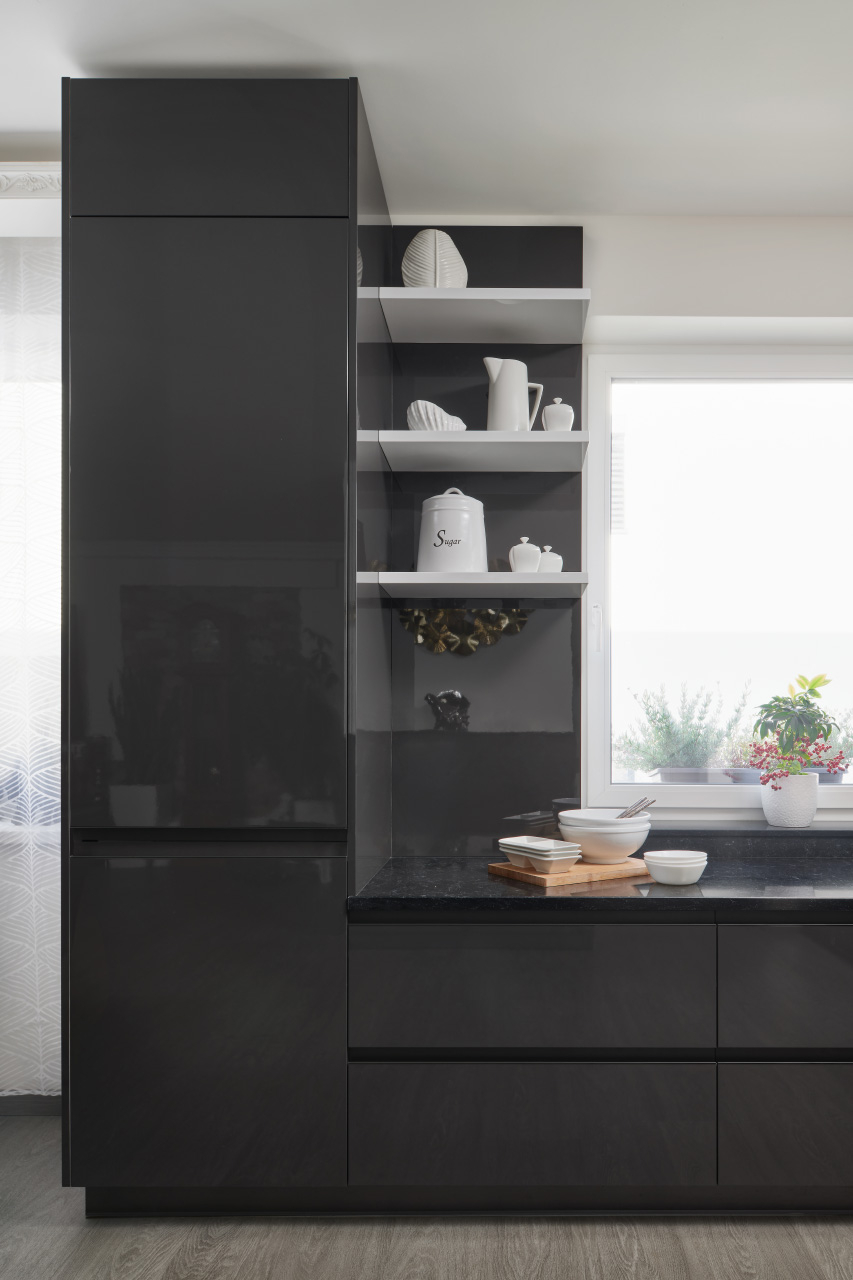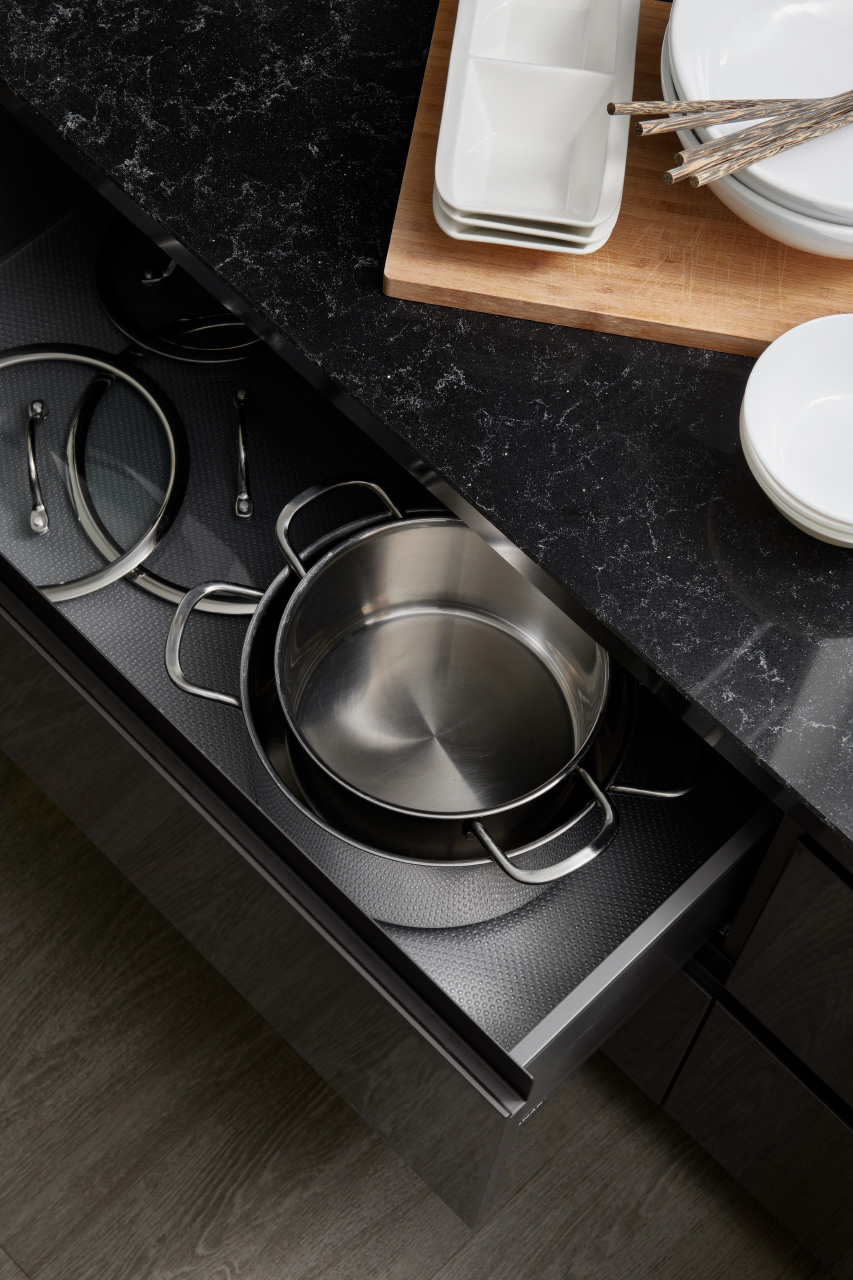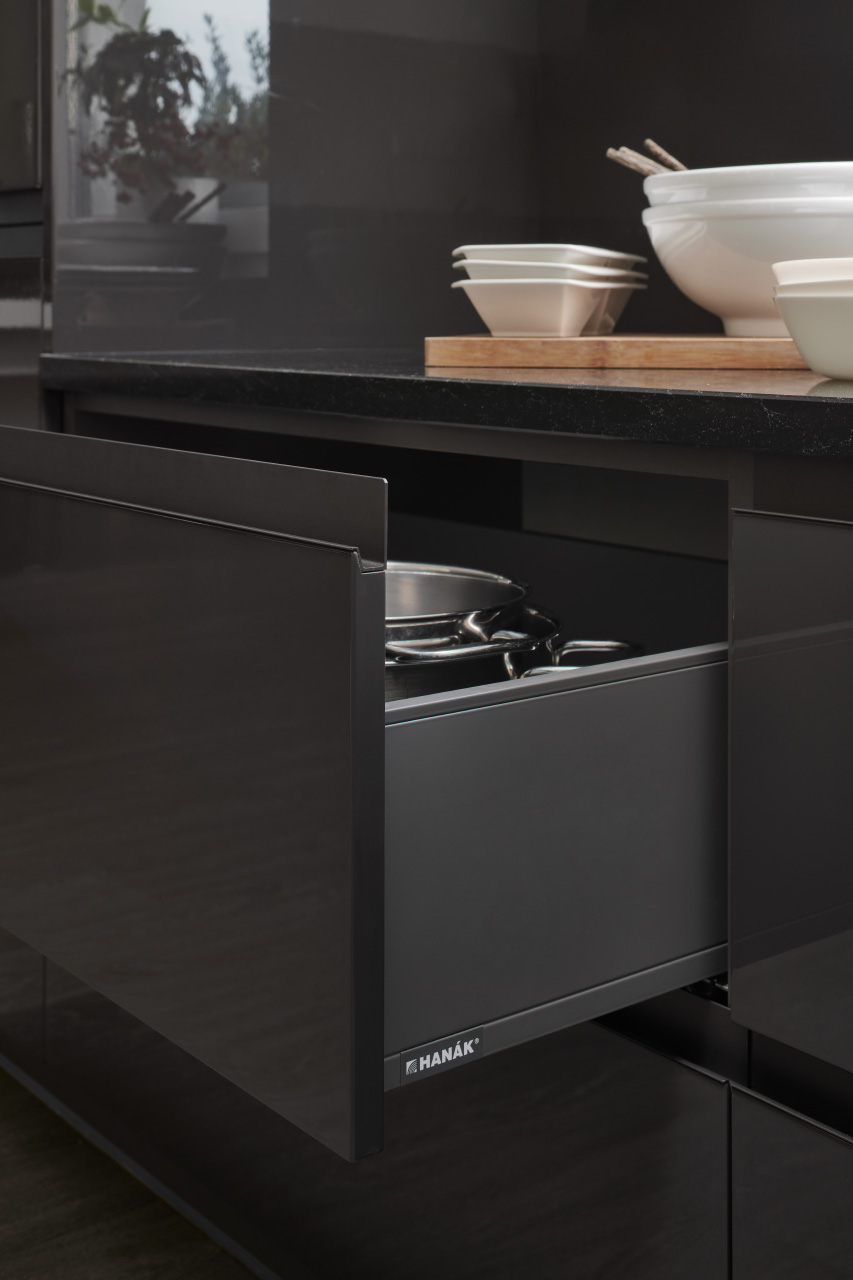 SIMPLE / STYLE kitchen in shades of gray
Stále více mezi zákazníky roste oblíbenost šedých povrchů v interiéru, a to ať už se jedná o světlejší či tmavší provedení. V naší další realizaci dominuje tmavý lak titan star ve vysokém lesku, doplněný o bílé skříňky a police, které kuchyni dodávají na jemnosti a eleganci.
Realized by
HANÁK Praha – Čestlice, HANÁK FORUM s.r.o.