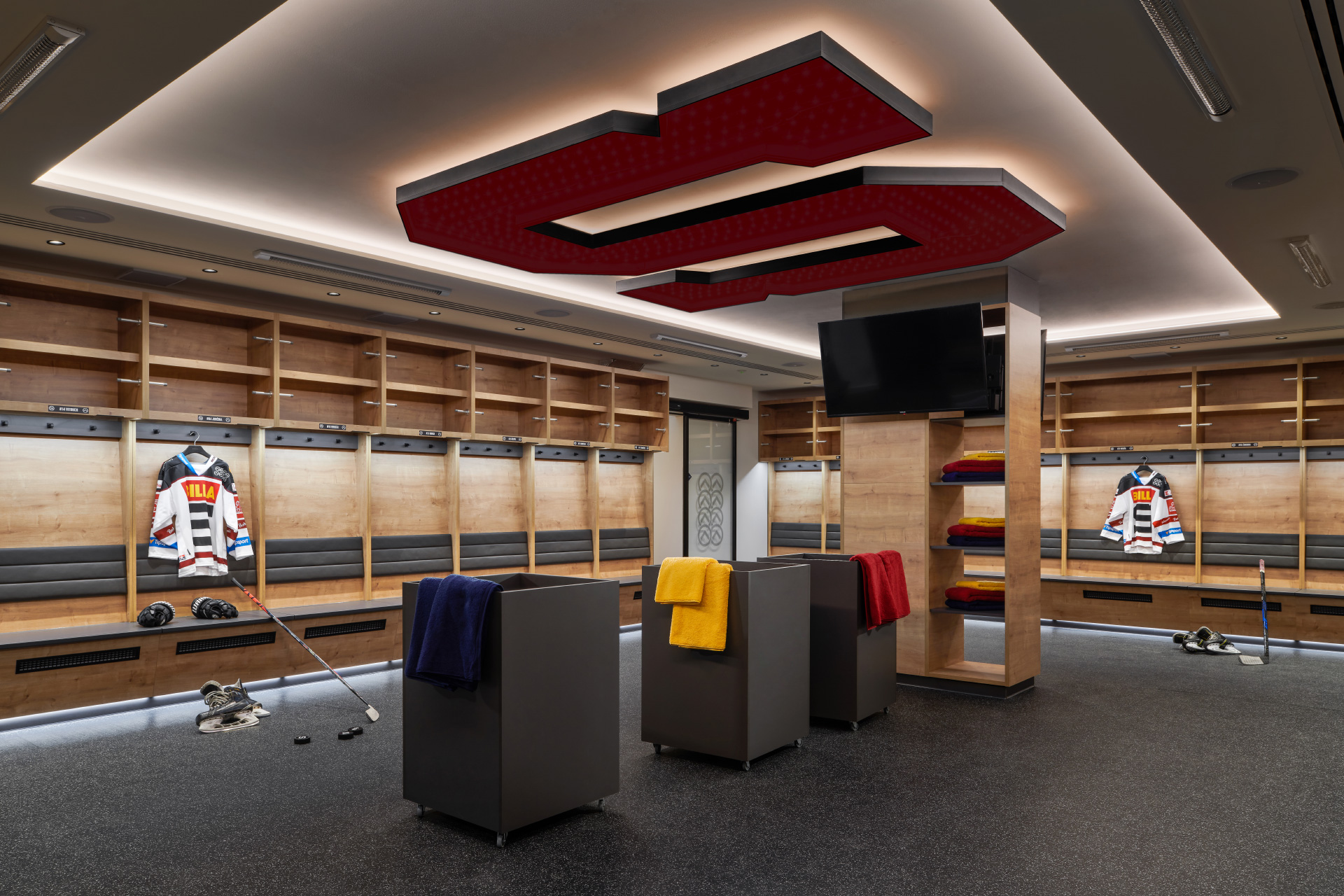 Modernisation of ice-hockey club facilities
We ended last year with a pleasant collaboration that we can now, following the handover ceremony, reveal to you.
It involved the modernisation of ice-hockey club facilities, for which we not only produced changing rooms but also a relaxation zone with our beds, a kitchen with a living room and offices for coaches and physiotherapists. We believe that both the club management and players themselves will be completely satisfied and ready for their matches in the newly reconstructed facilities.