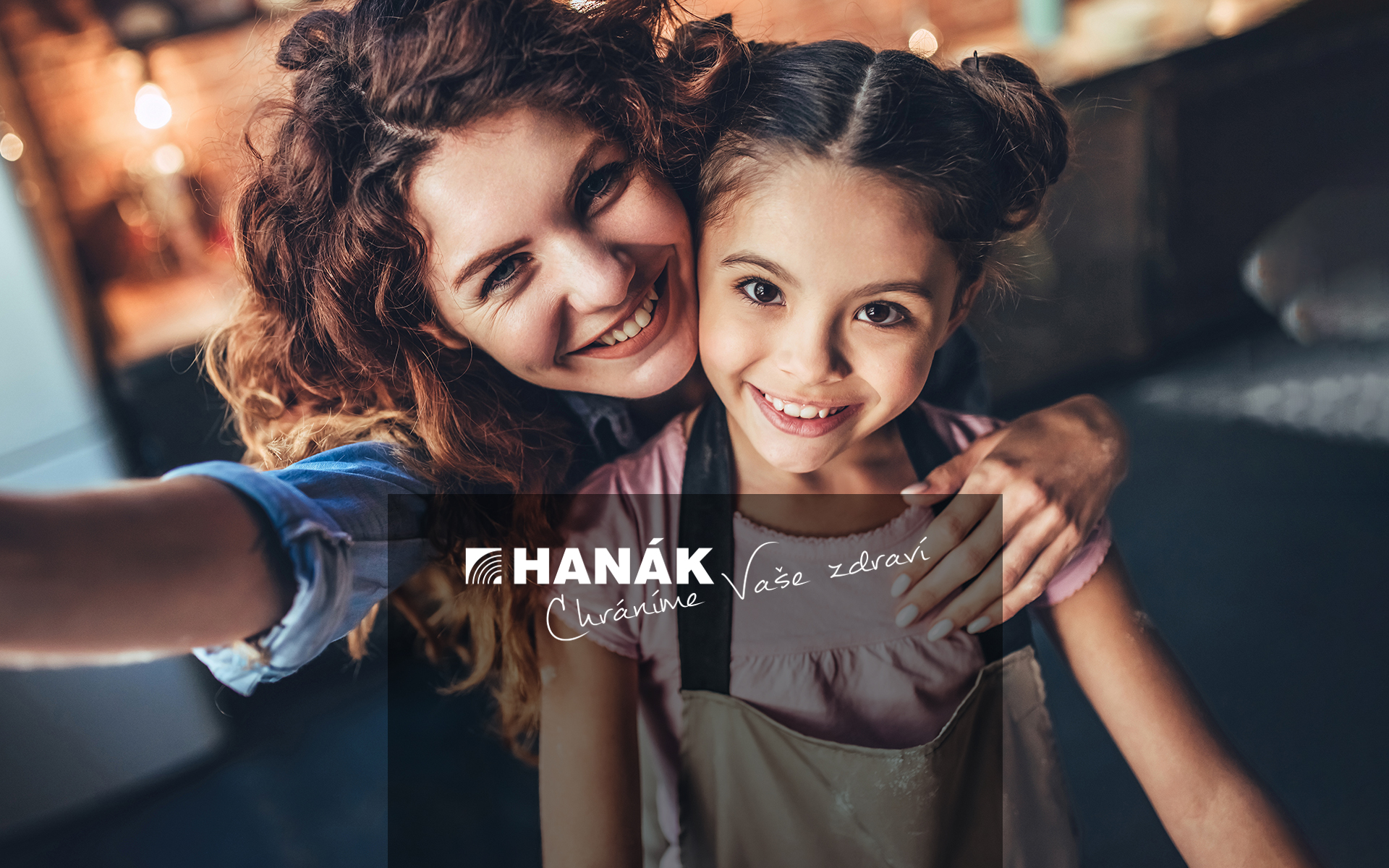 How does Hanák protect your health?
The health of you and your nearest and dearest is of primary importance.
HANÁK has again confirmed its leading position within Europe in the area of consumer health protection. Both its kitchens and bathrooms, as well as all residential furniture such as bedrooms, children's rooms, walk-in wardrobes, studies, etc., including interior doors, not only comply with the strict EU standards, but the results are, as ever, also several times below the limit.

STOPPING FORMALDEHYDE RELEASE
Most of us deal with the issue of choosing quality food and cosmetics on a daily basis. At the same time, however, a lot of us don't realise what hazards are faced at home if a bad supplier of residential furniture and other accessories is chosen, where owing to the hermetically sealed spaces within the rooms of apartments and houses, thanks to well-sealed windows and insufficient ventilation, carcinogenic formaldehyde released from poor-quality furniture and interior furnishings can be inhaled.
WHERE OTHERS END, HANÁK BEGINS
That's why we always place great emphasis on the quality of input materials, which we precisely define and thereafter use state-of-the-art technology to process them. As a result, we achieve a 9-fold lower value of formaldehyde release than prescribed by the EU standard.
ANTIBACTERIAL SURFACE
Most advanced robotic painting technology using nano varnishes ensure that the surface of our products is antibacterial, which is also one of today's main topics. A lot of healthcare facilities have been equipped with our furniture.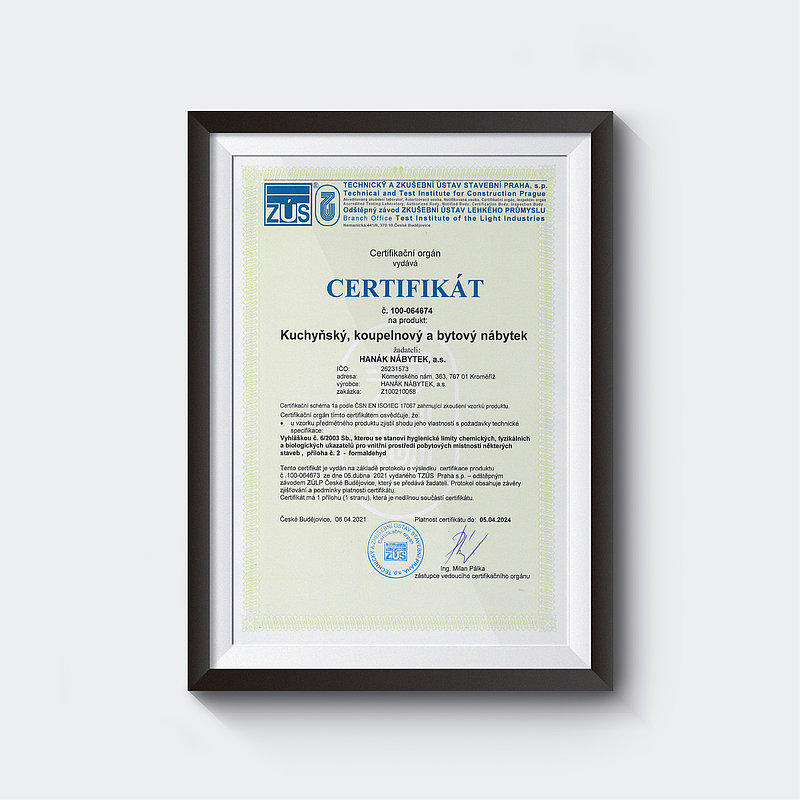 No matter which direction you take, always ask about the origin and quality of the materials, their processing and the necessary certification. We are always well below the required statutory limits at our company, because we don't only settle for compliance, but we aim for the maximum protection of your health.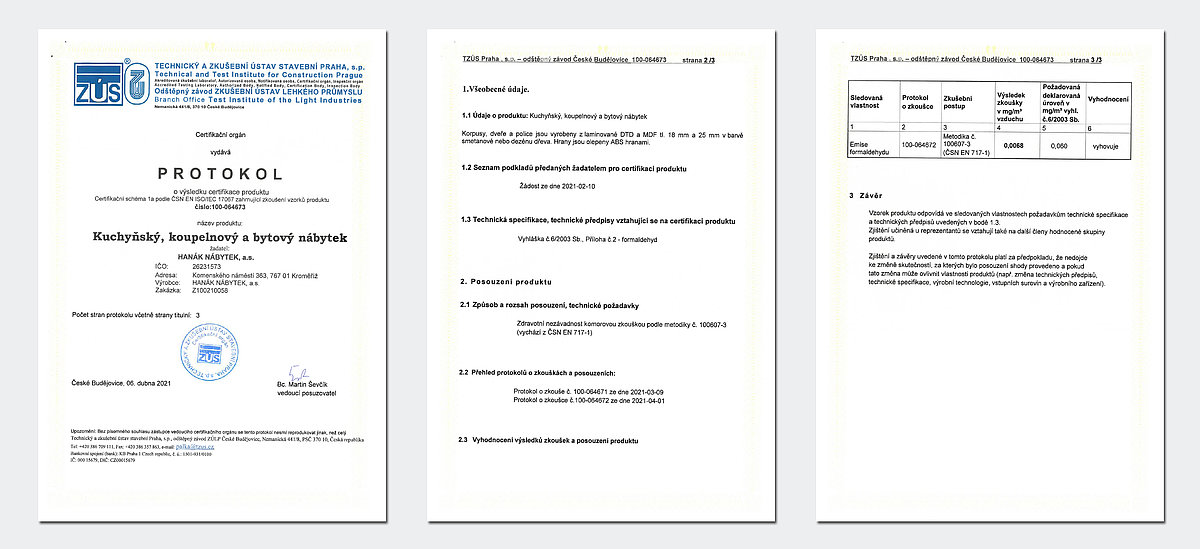 All certificates are available here zde.