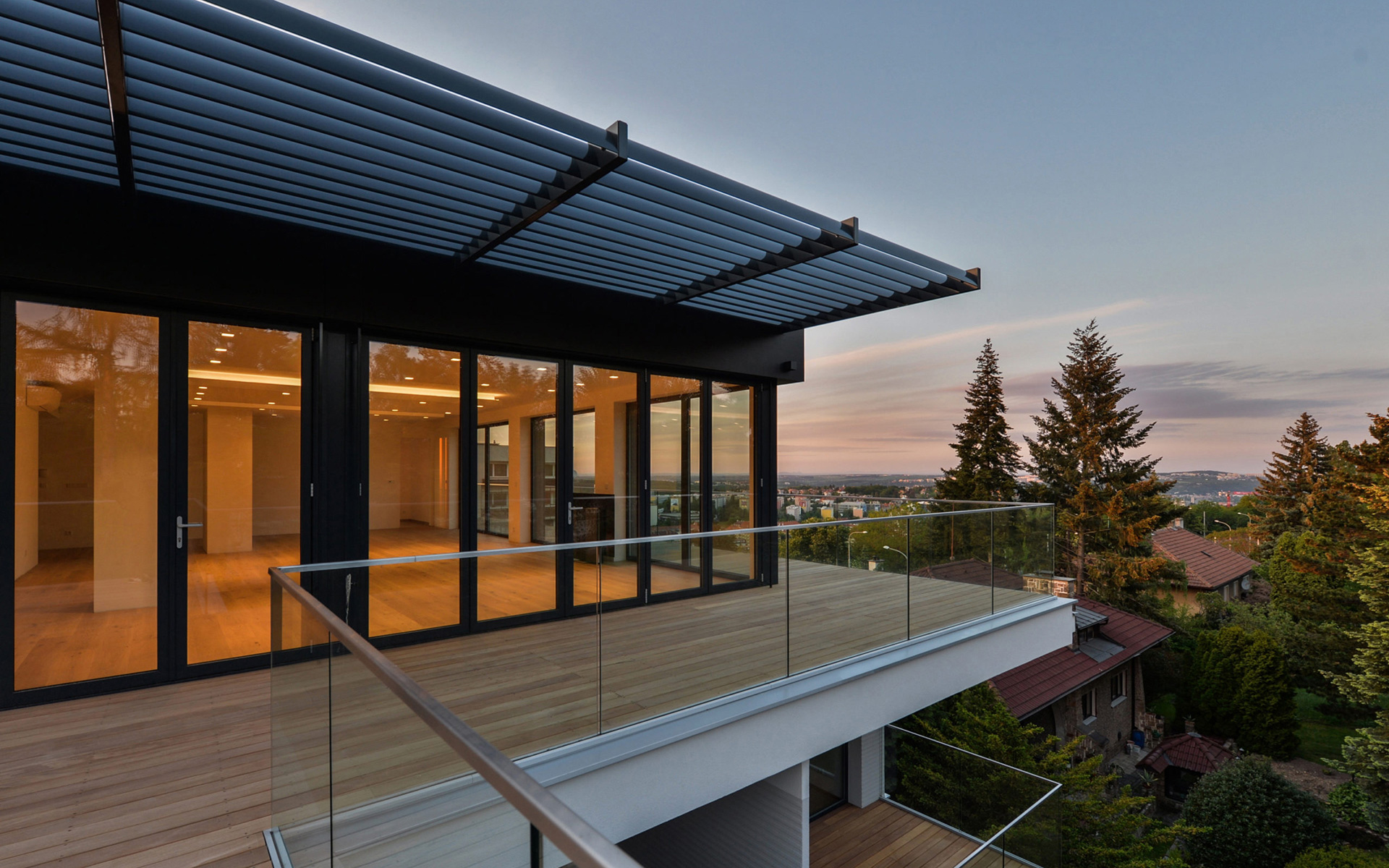 Development project Na Petřinách 7 with HANÁK interior doors
Not everyone pays sufficient attention to their selection, even though it concerns furniture that surrounds you every time you enter an individual room, thereby forming the overall interior image.
Therefore, it is of paramount importance that you should primarily focus on the quality of workmanship, design and manufacturer's options during their selection. Interior doors have been part of our production portfolio for more than six years, and a number of projects implemented by clients, as well as development projects, testify to their merits.
The Na Petřinách 7 residential project, which offers 13 housing units with HANÁK interior doors, embodies a new premium urban living concept close to nature. The clean architectural lines of the new functionalism-inspired building contrast impressively with the nooks and crannies of the large, south-facing garden bordered by mature trees.