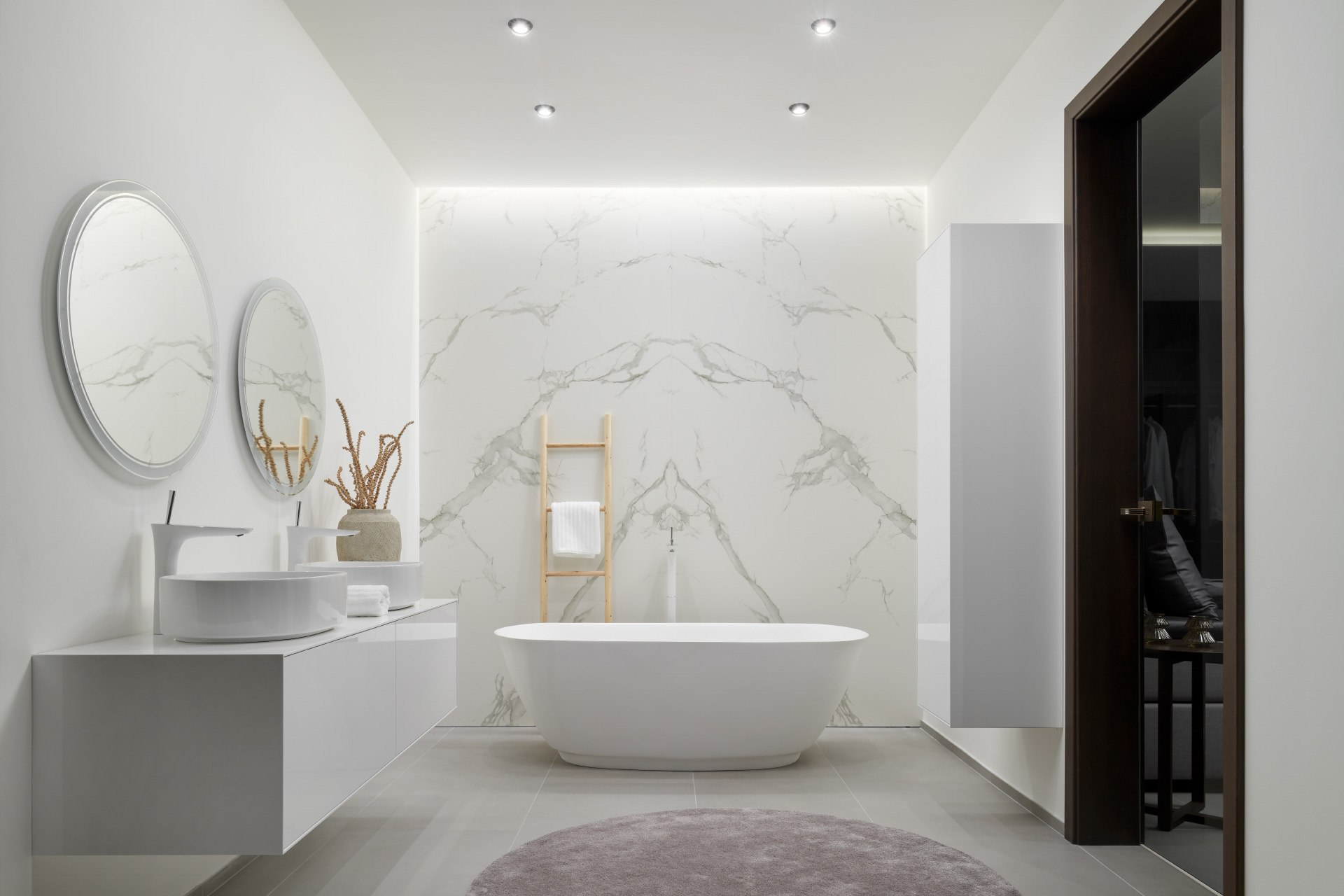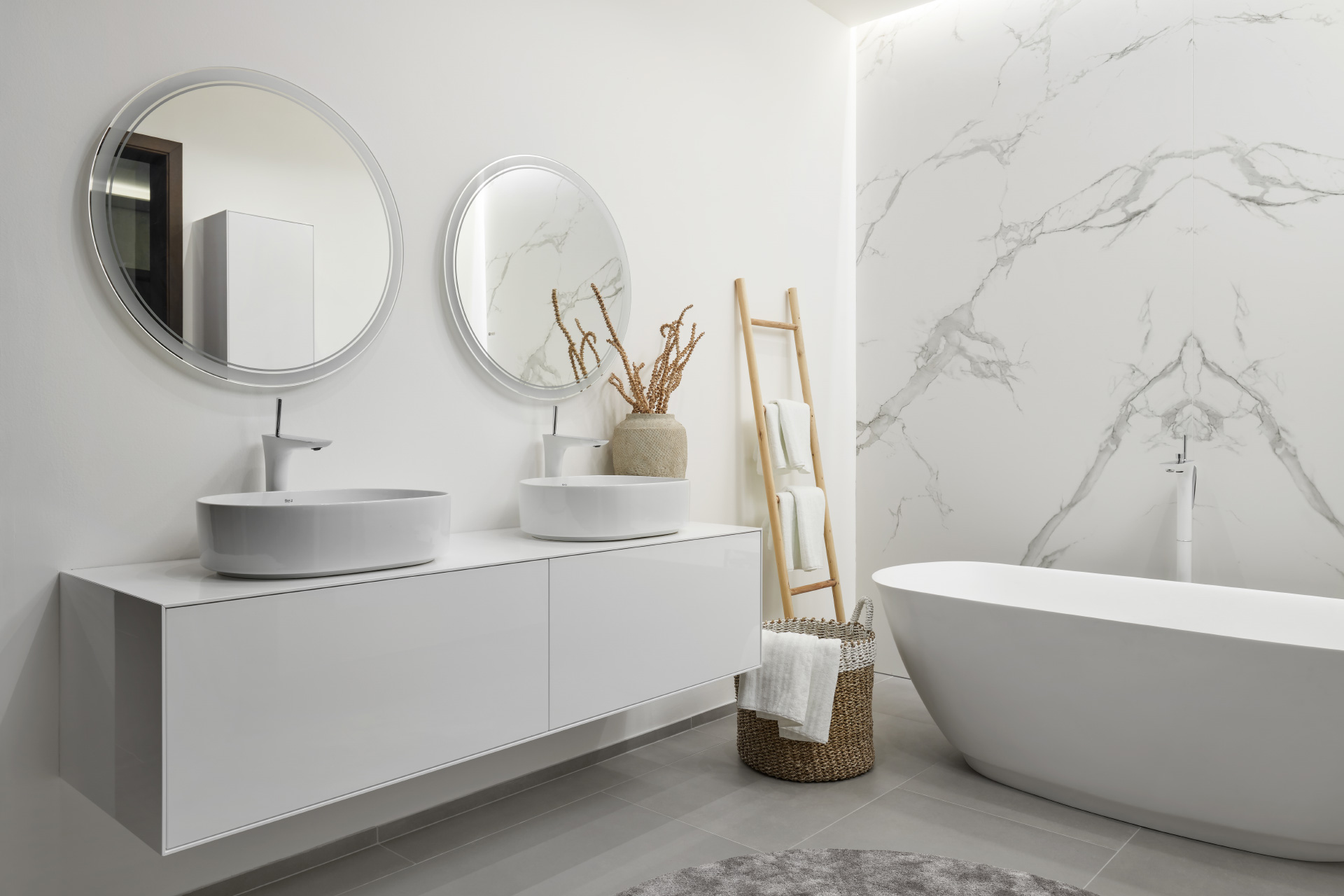 NOVA bathroom
Design-clean bathroom with straight furniture lines, which makes the precise workmanship and individual detail stand out even more. The model in white varnish is timeless and elegant at the same time.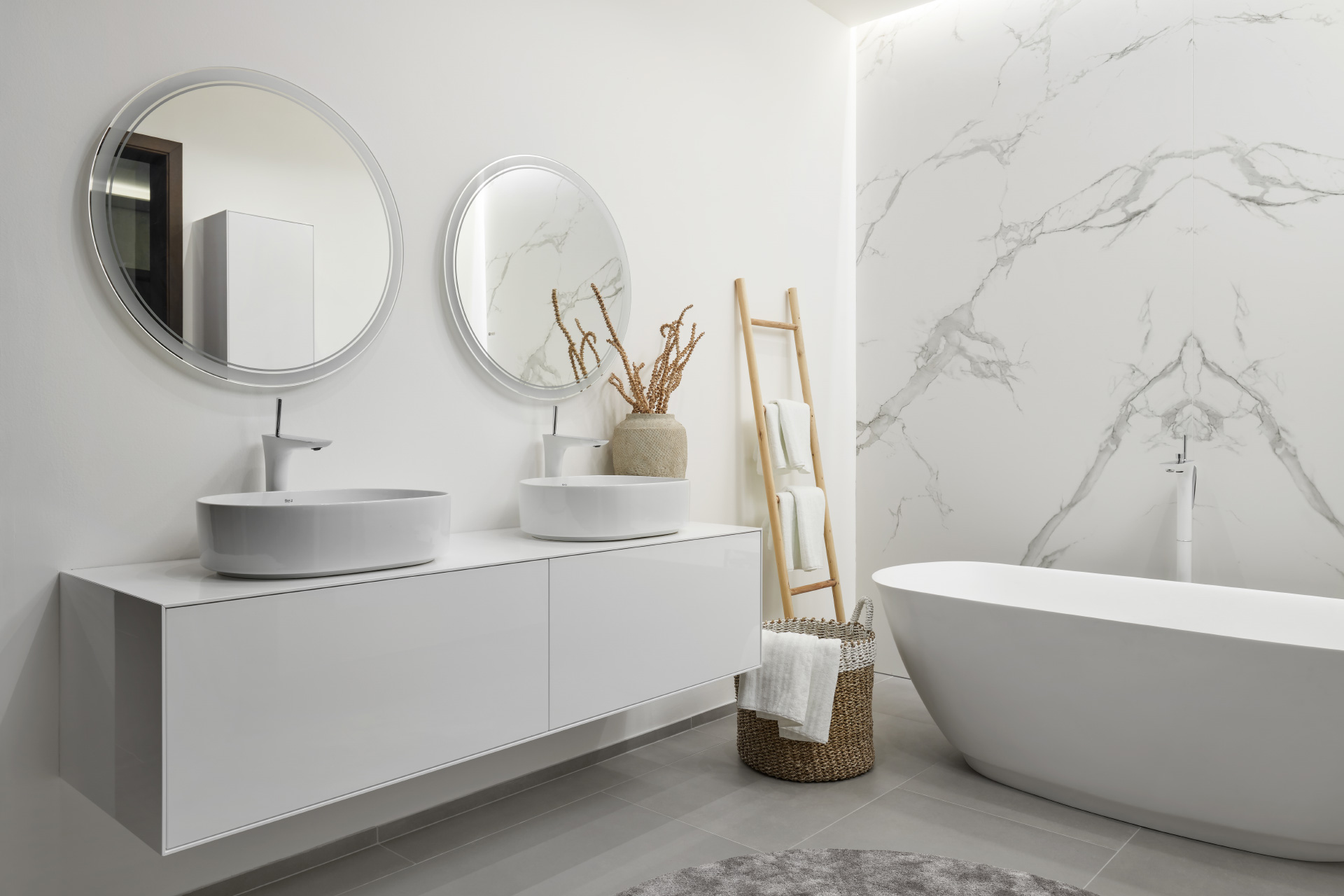 Washbasin cabinet
adapted to the needs of sanitary equipment and at the same time focused on first-class design.
Design shown:
polar white varnish, high gloss
This bathroom is also available in other colours or materials.
Make an appointment at one of our more than 60 studios