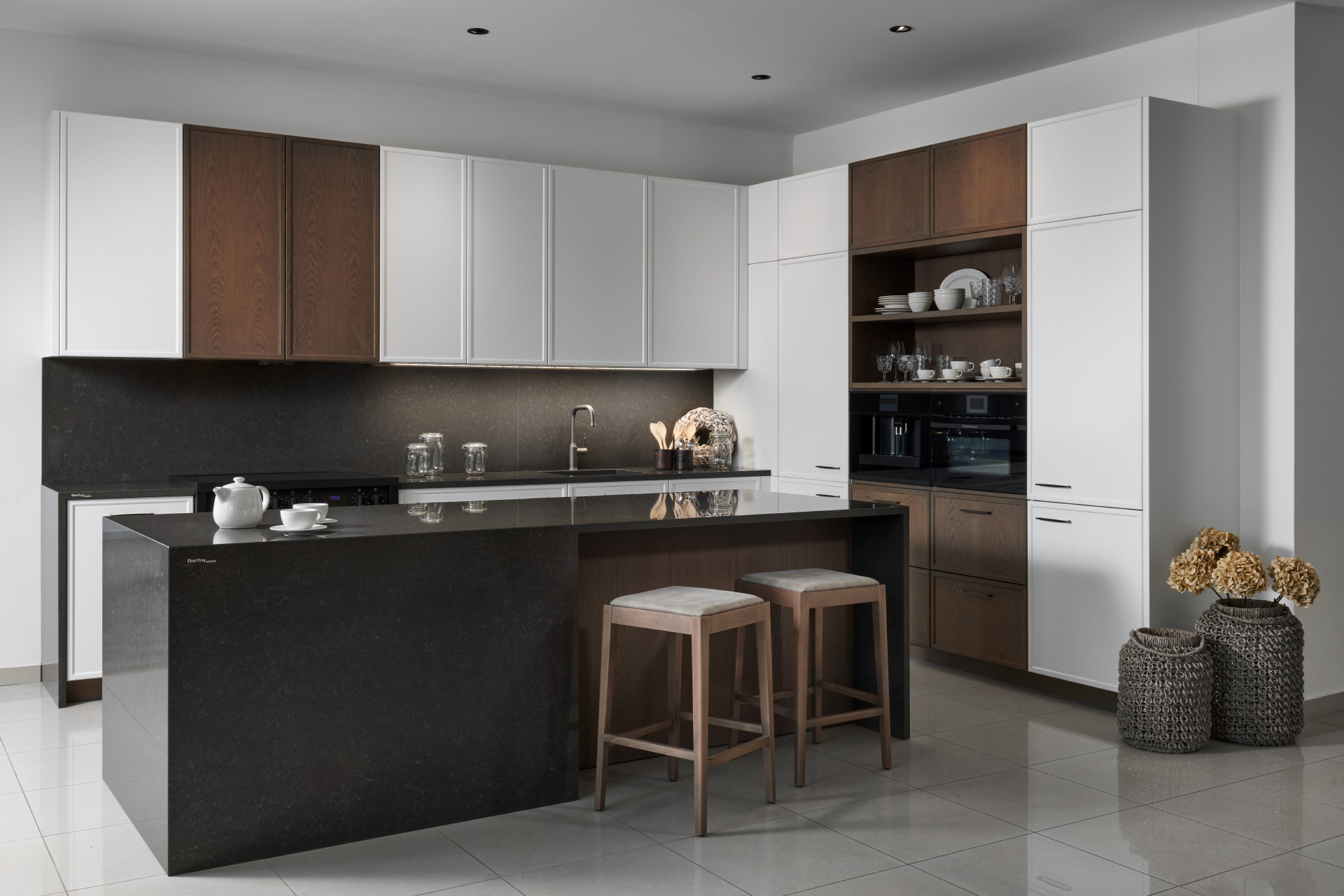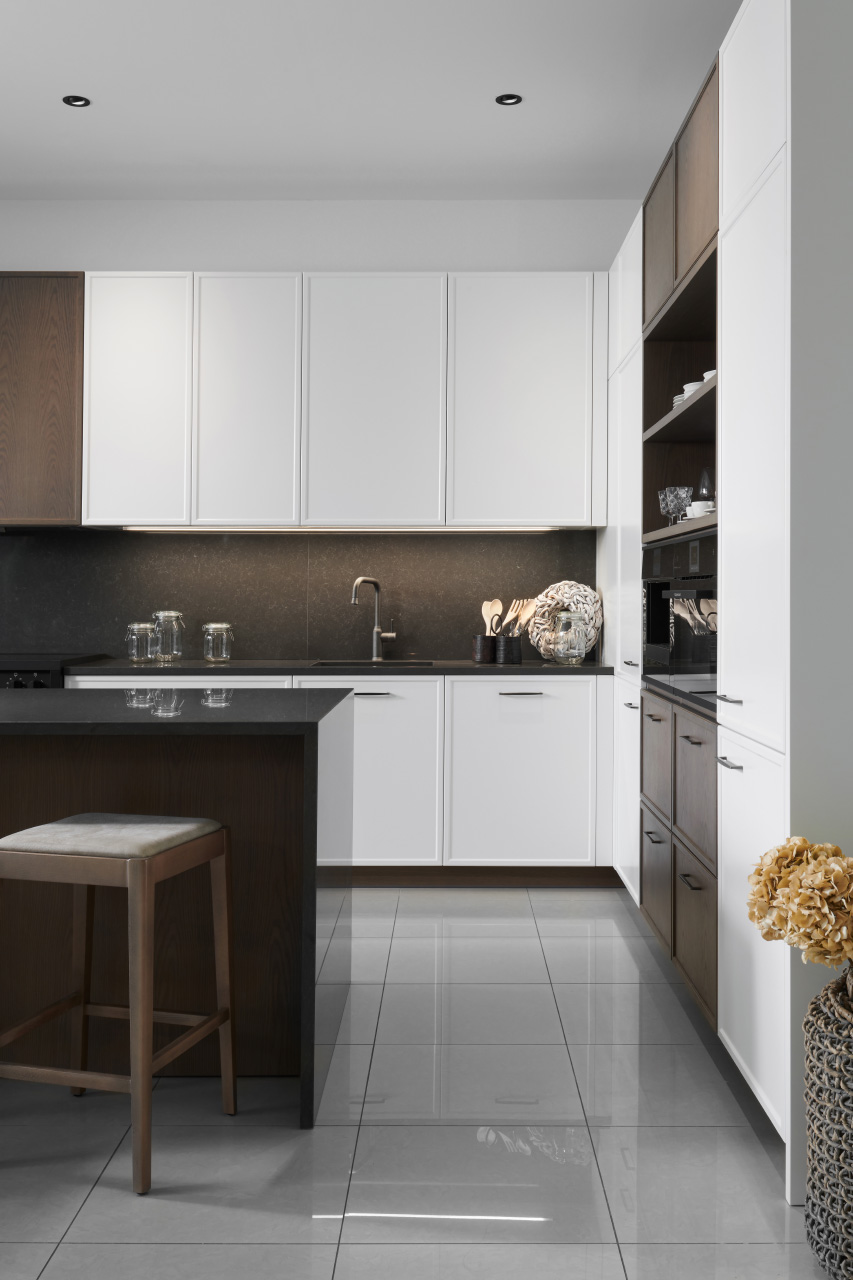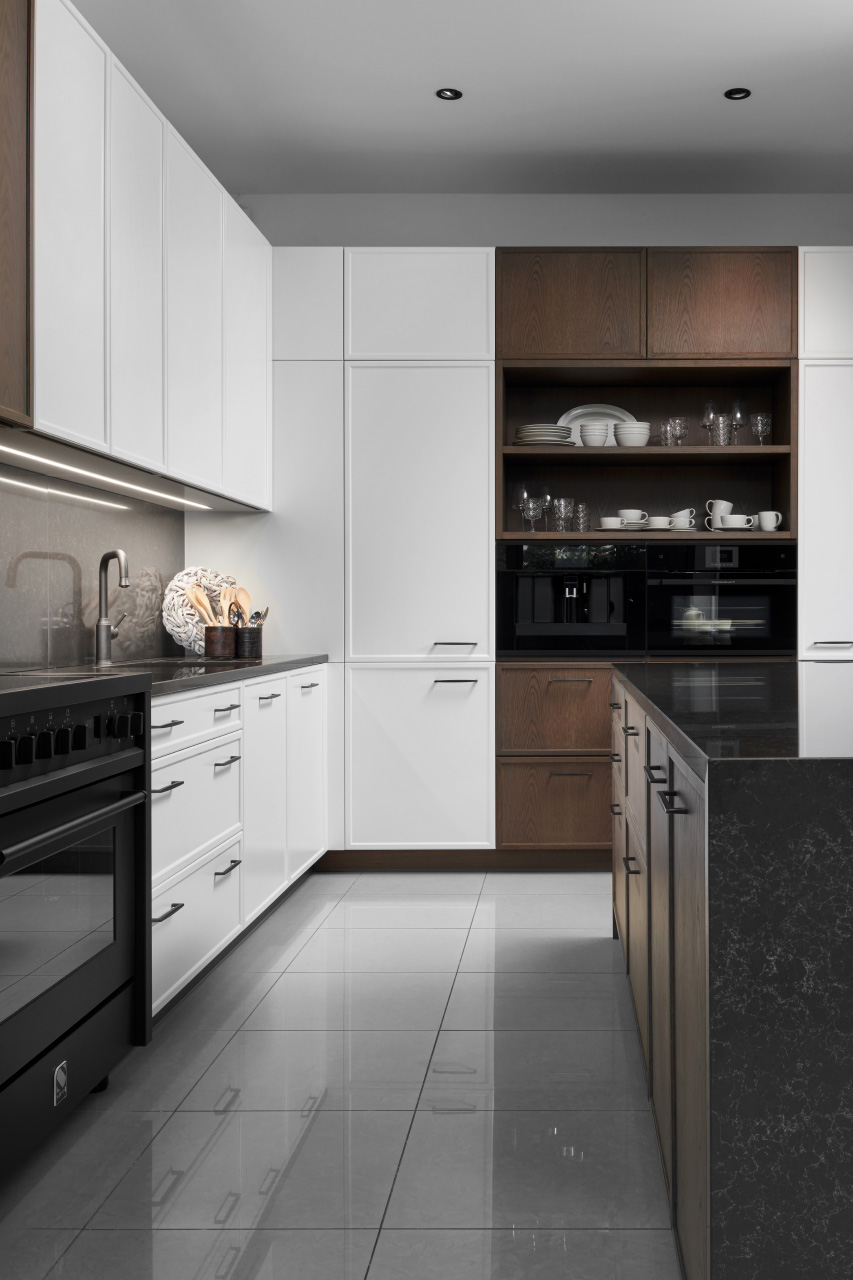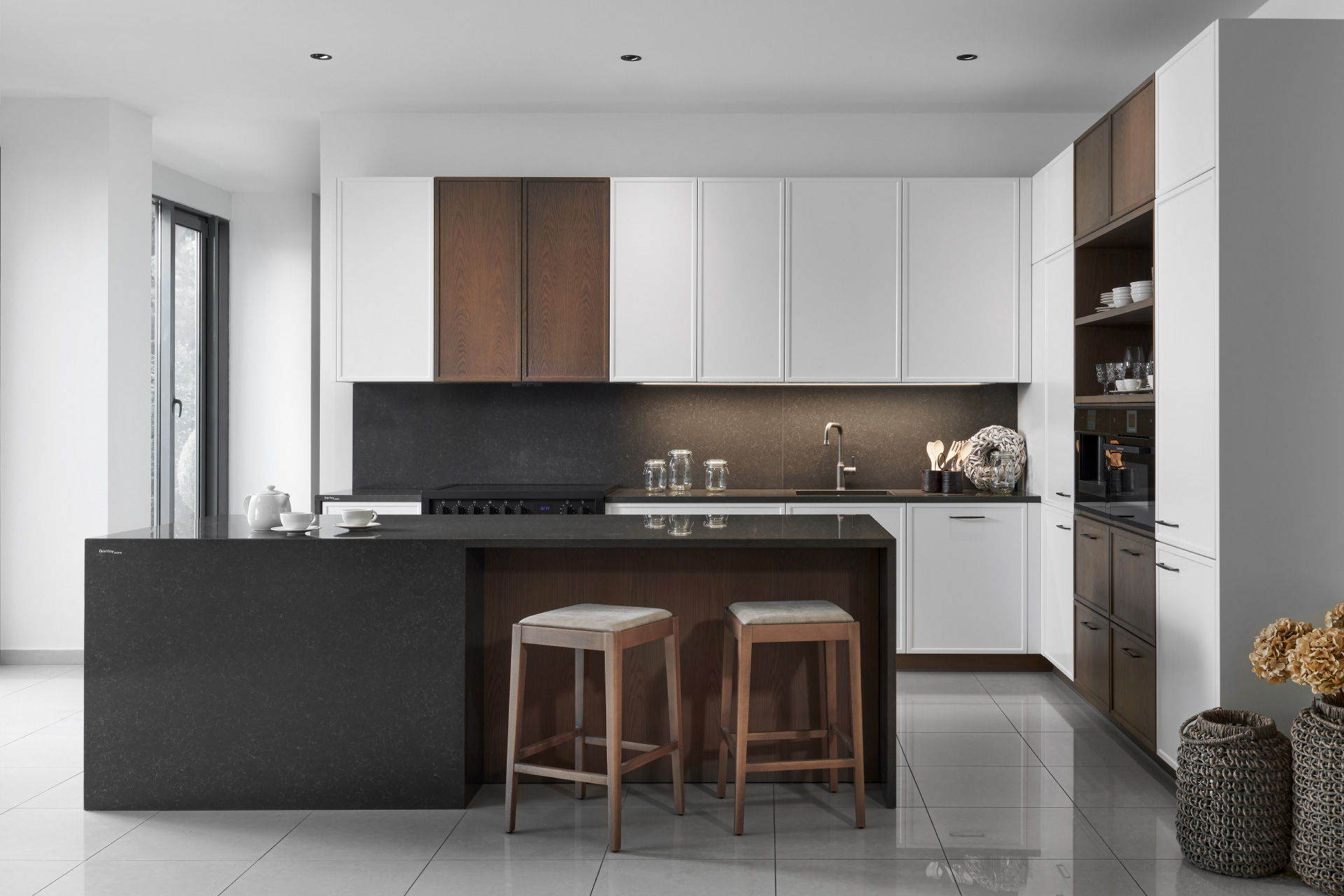 LYON kitchen
A classic kitchen with delicate and discreet framing that you will surely fall in love with. It can be delivered in a handle-free design or with design handles.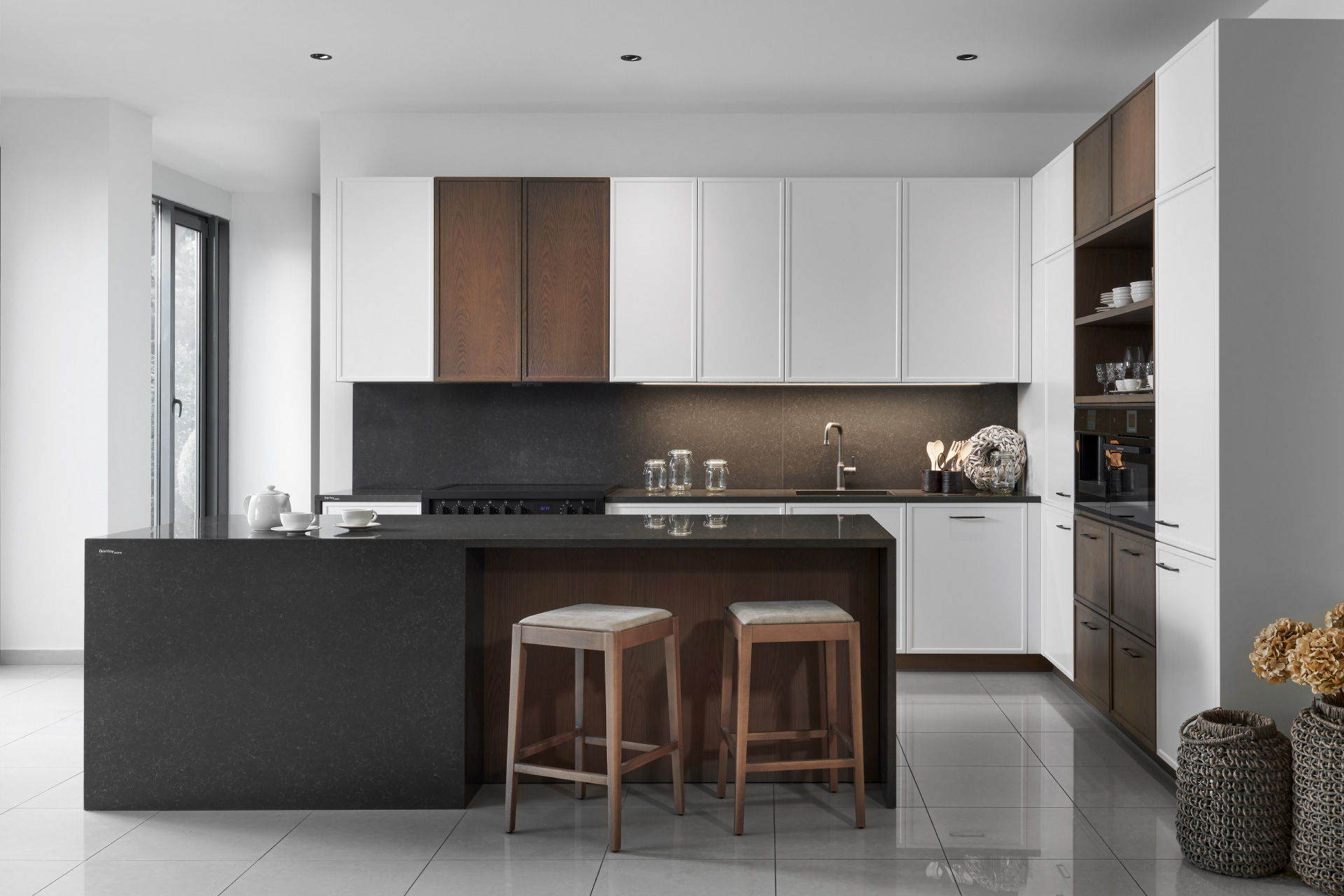 Creativity
The set attracts with its imaginative material selection and timely design.
Design shown:
polar white varnish - matt / American grey oak veneer
This kitchen is also available in other colours and materials.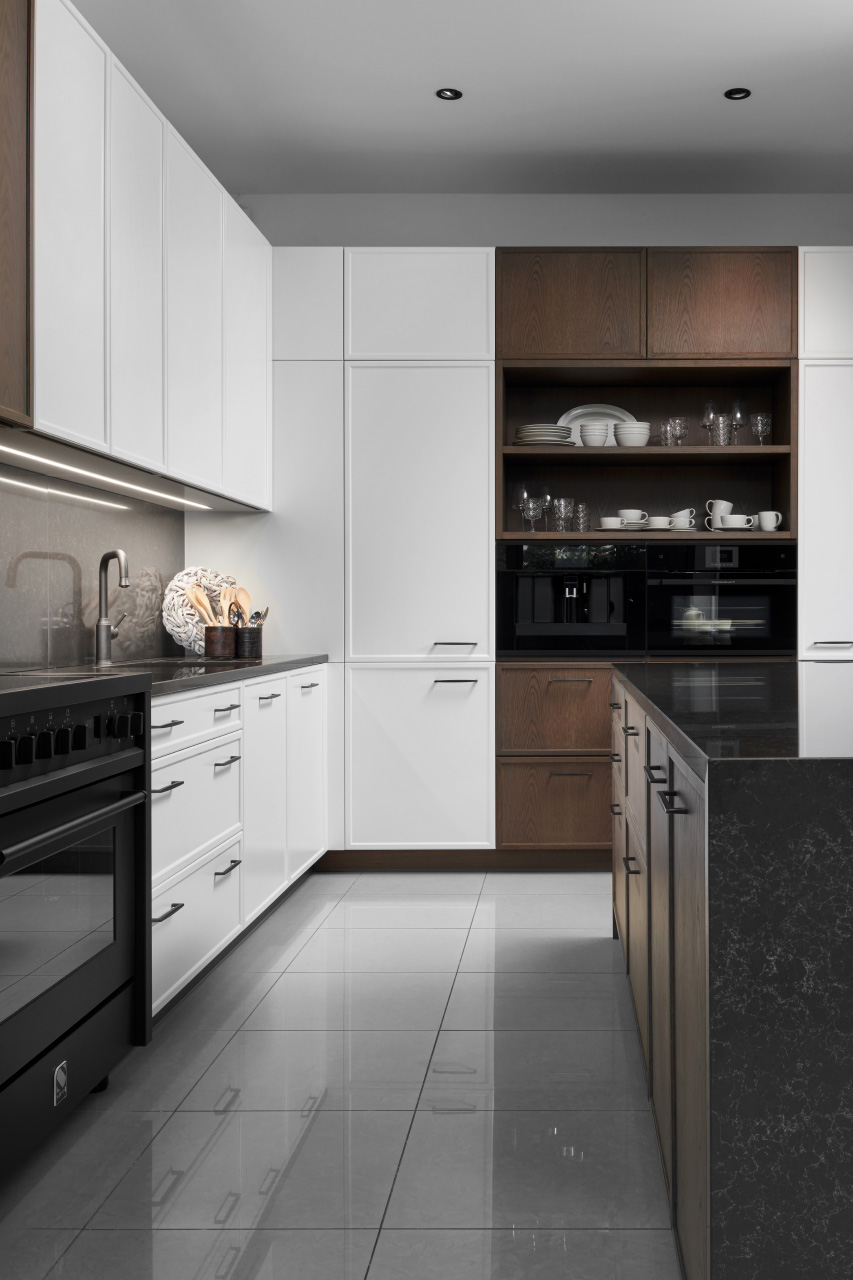 Precision
processing and exact connection of individual parts. These are the result of years of experience in furniture production.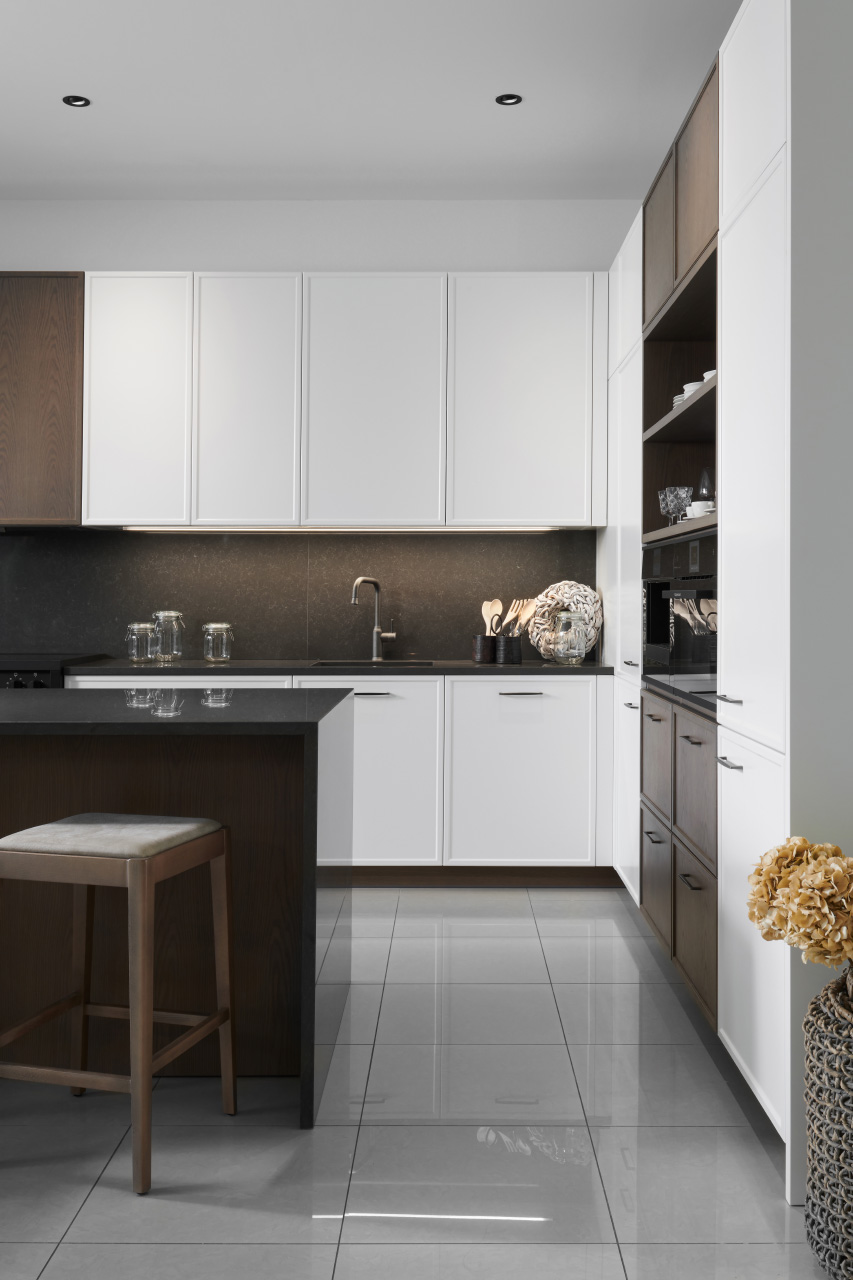 Kitchen island
that serves as a workspace accessible from all sides.
Make an appointment at one of our more than 60 studios