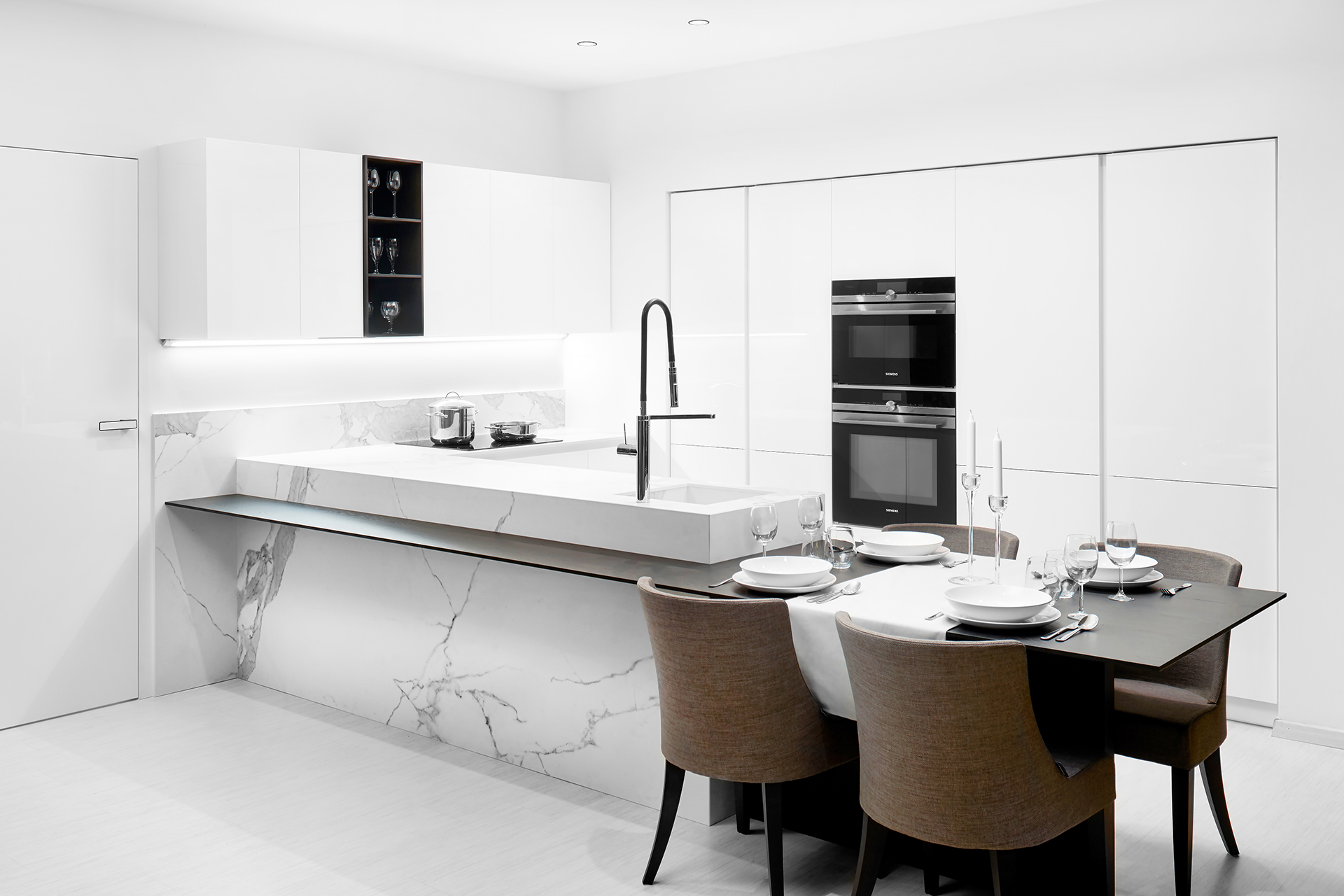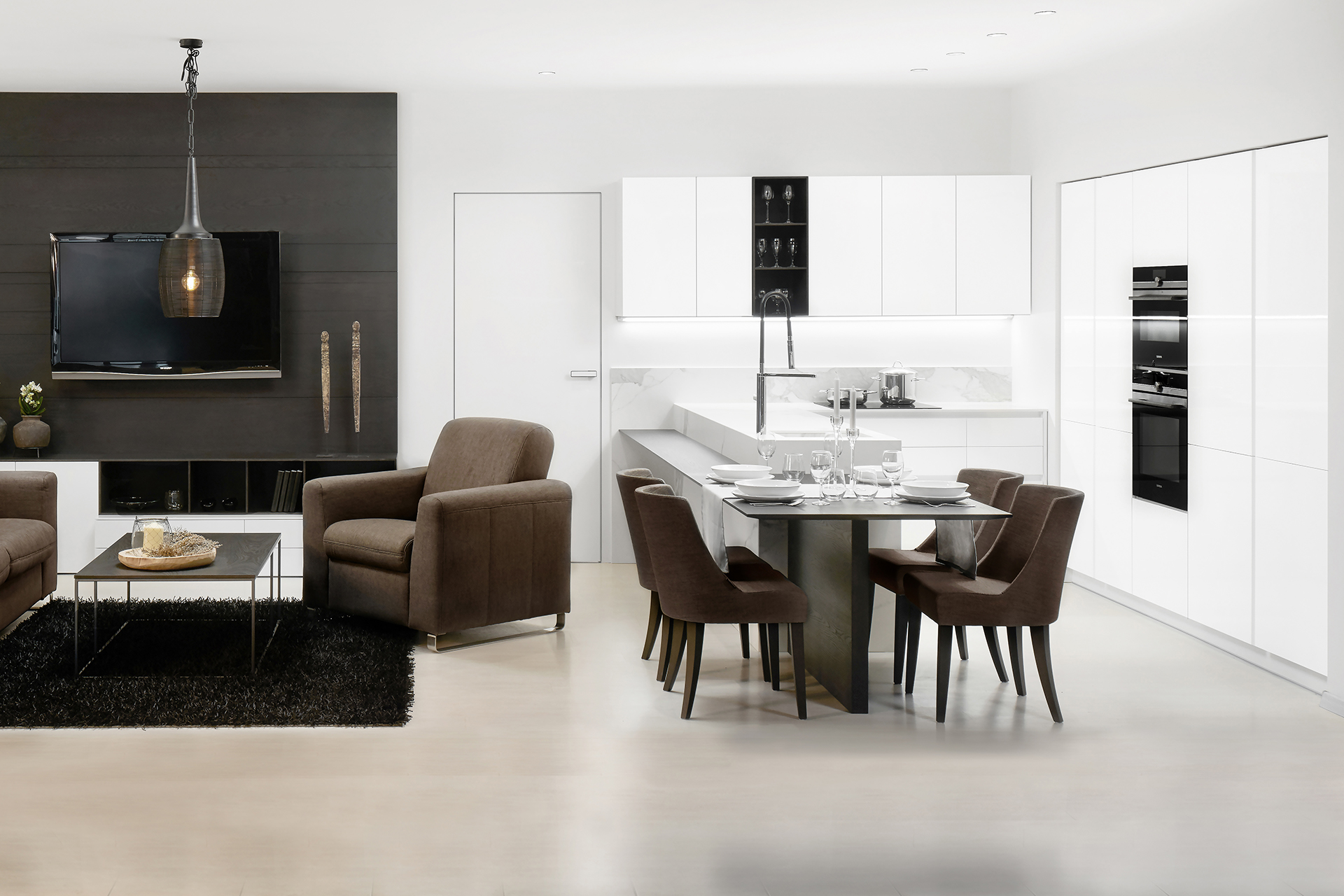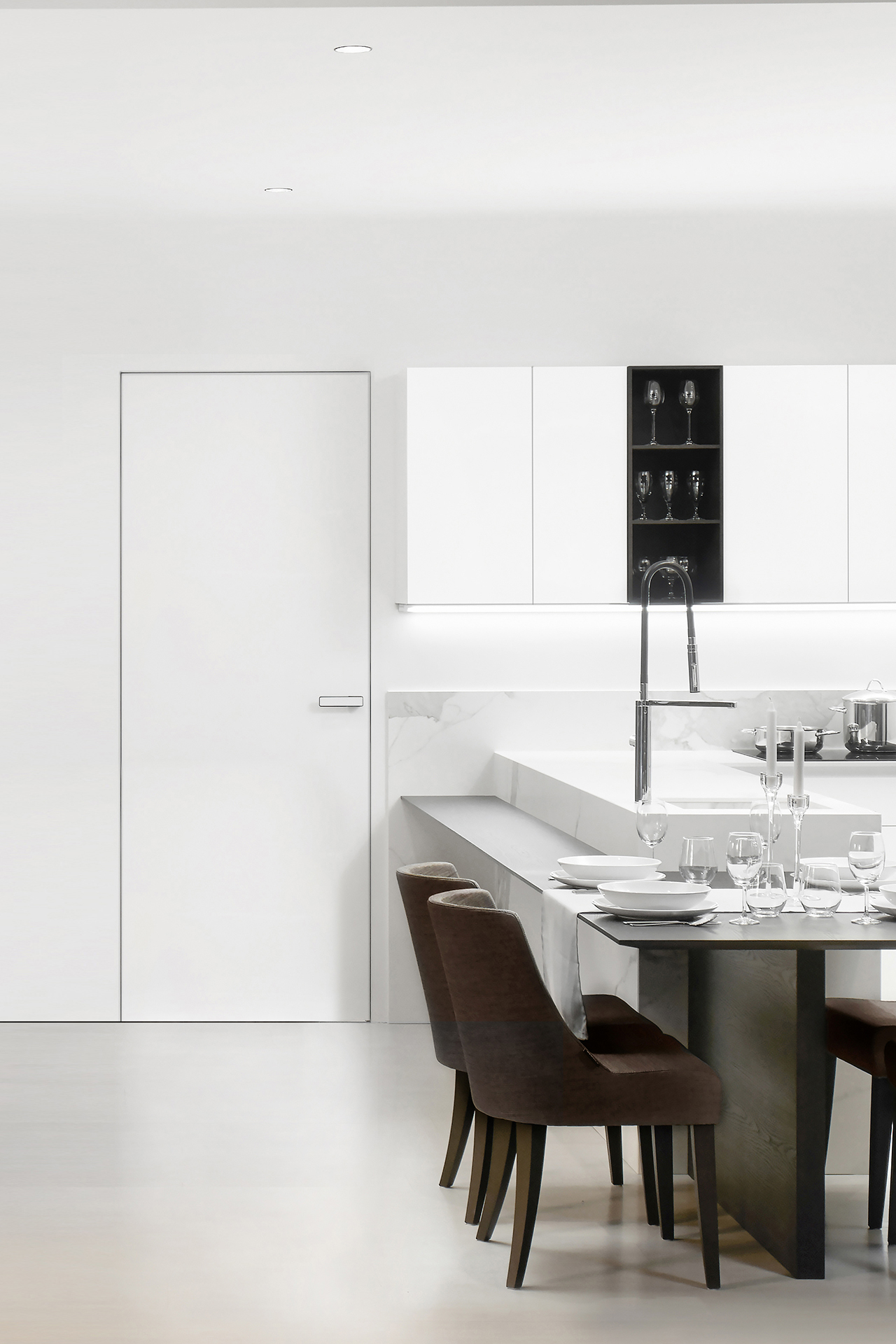 ELITE kitchen
Simple lines and absolutely handle-free. All this for a perfect feeling from an aesthetically tuned, fashionable but also timeless ELITE kitchen.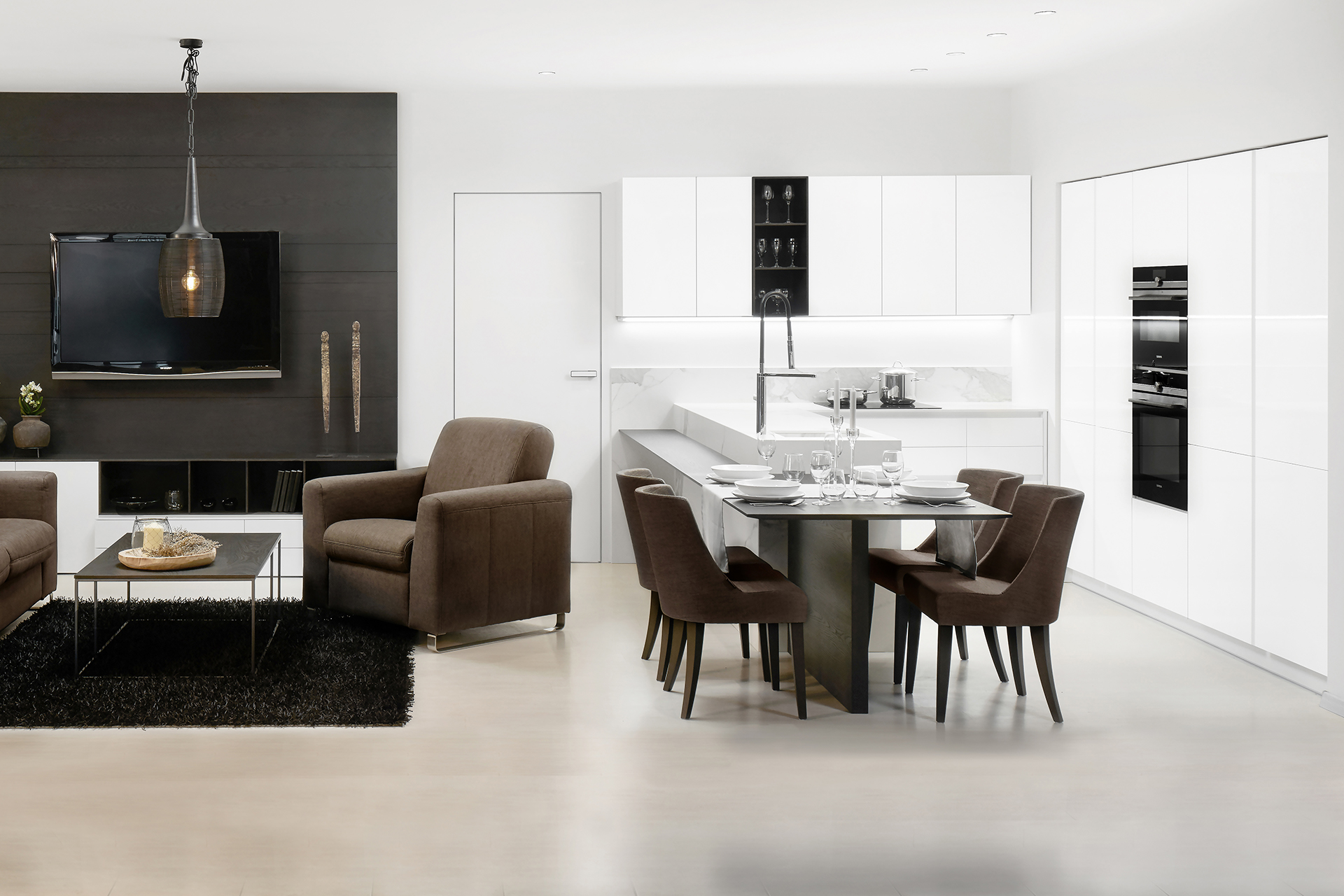 Timelessness
is ensured here by simple yet modern kitchen lines with elegant elements in natural veneer.
Design shown:
polar white varnish - gloss / carbon oak veneer - matt
This kitchen is also available in other colours and materials.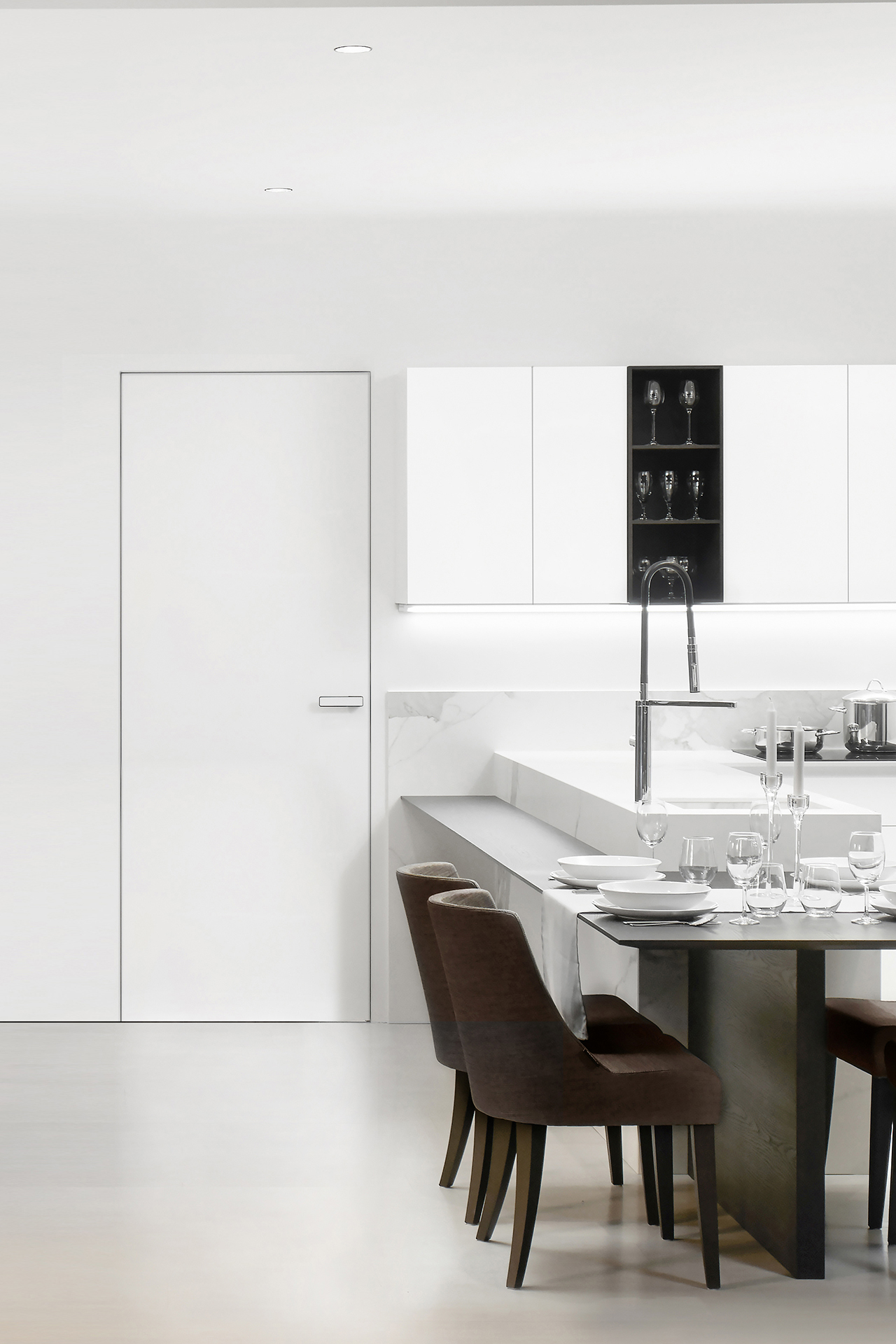 Interior doors
as part of the kitchen in the same design and colour.
Make an appointment at one of our more than 60 studios