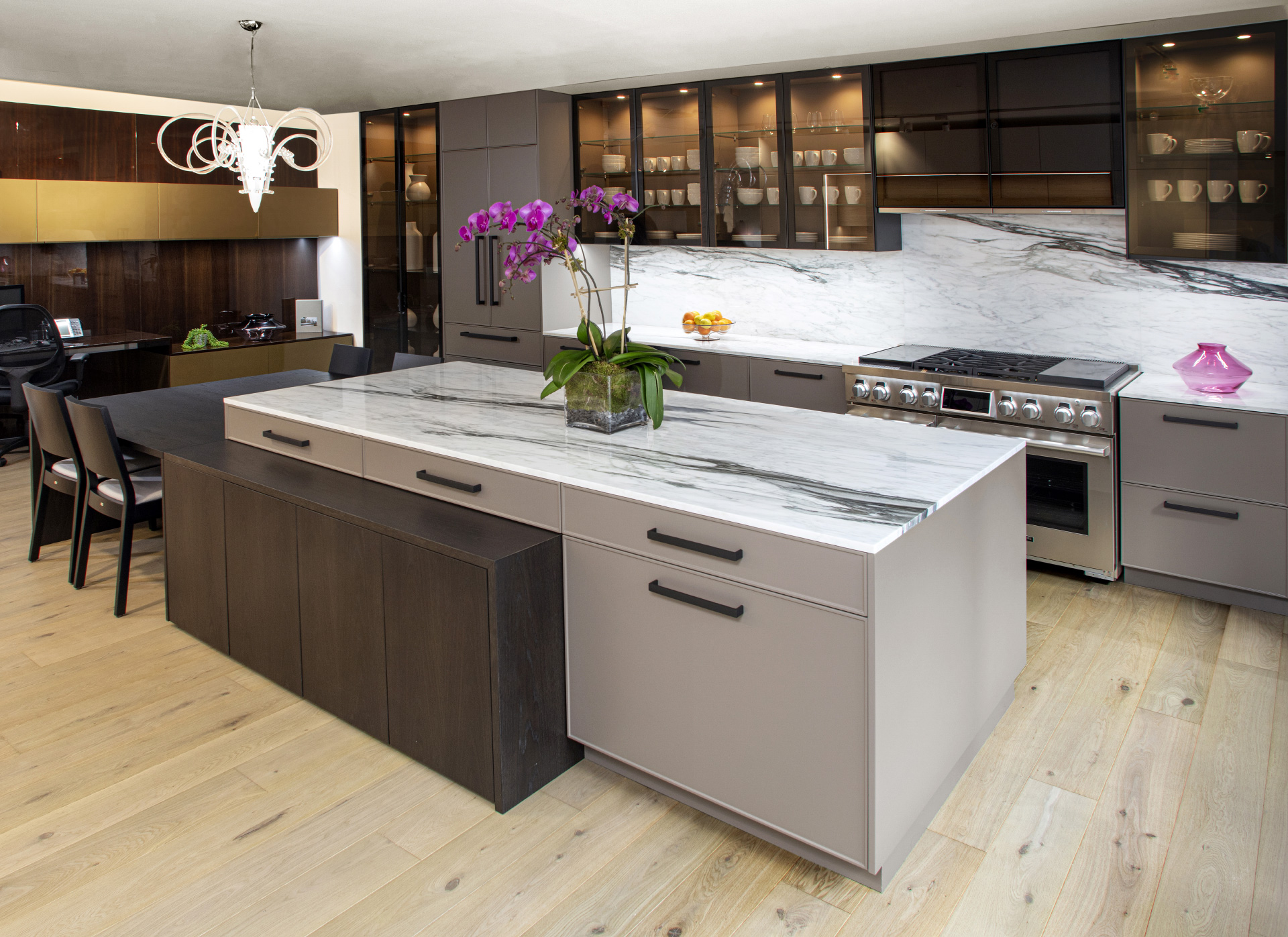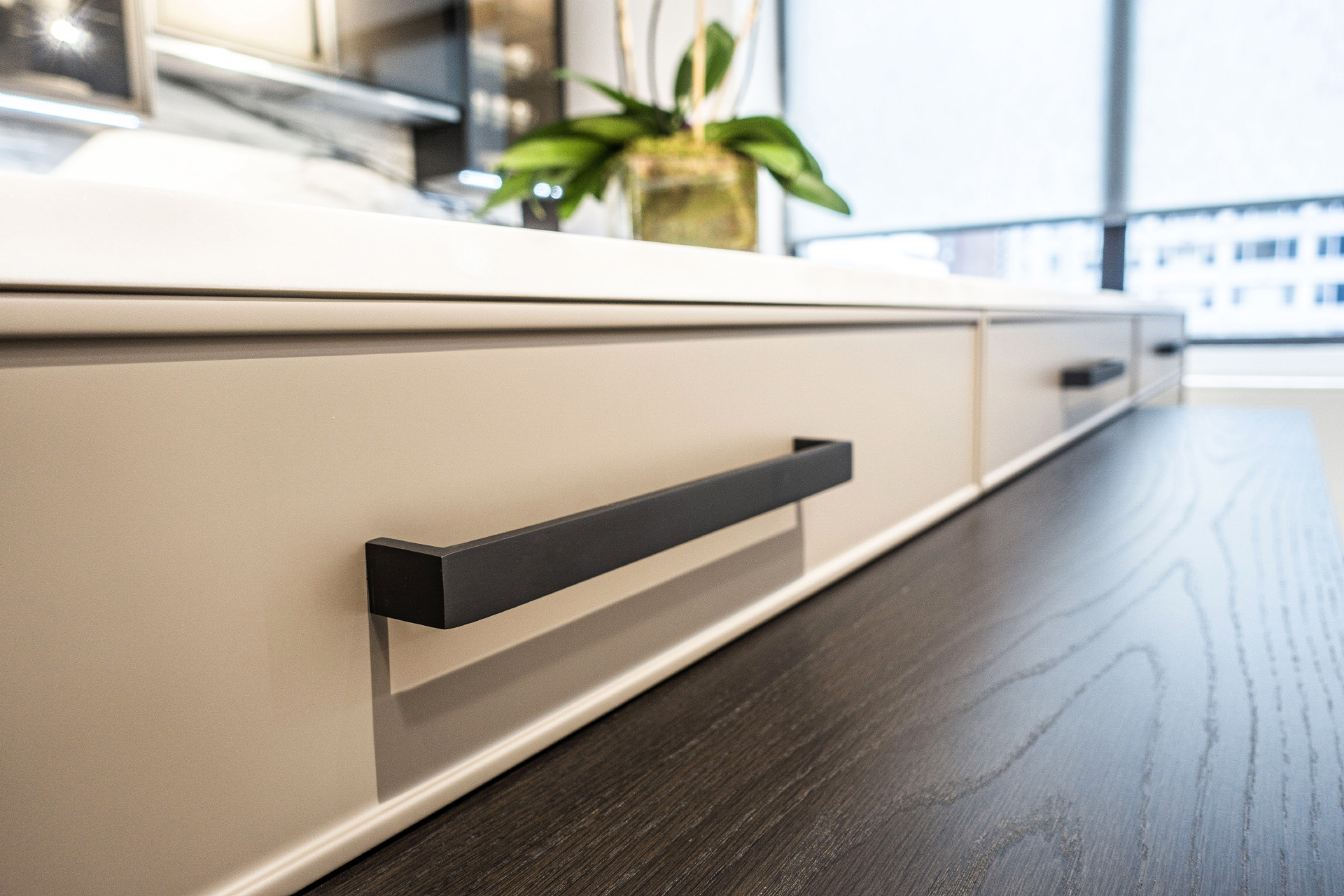 Kuchyně CUBIC
The elegant and precise finely-framed CUBIC series is a dream of every lover of perfect furniture.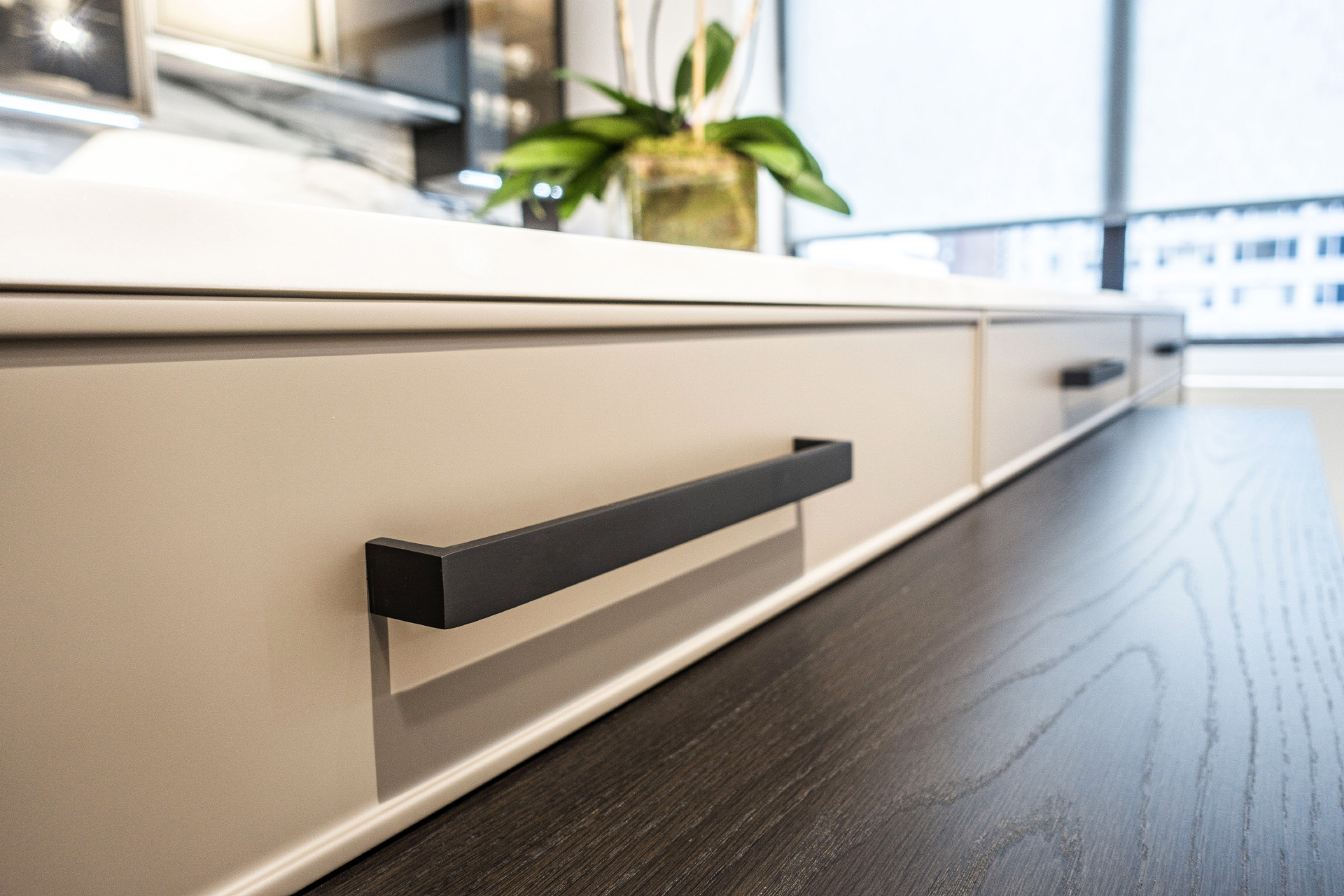 Precision
frames, specific for the CUBIC series, offers even more finesse and decency than the LYON series.
Design shown:
champagne varnish - matt / American brown oak veneer
This kitchen is also available in other colours and materials.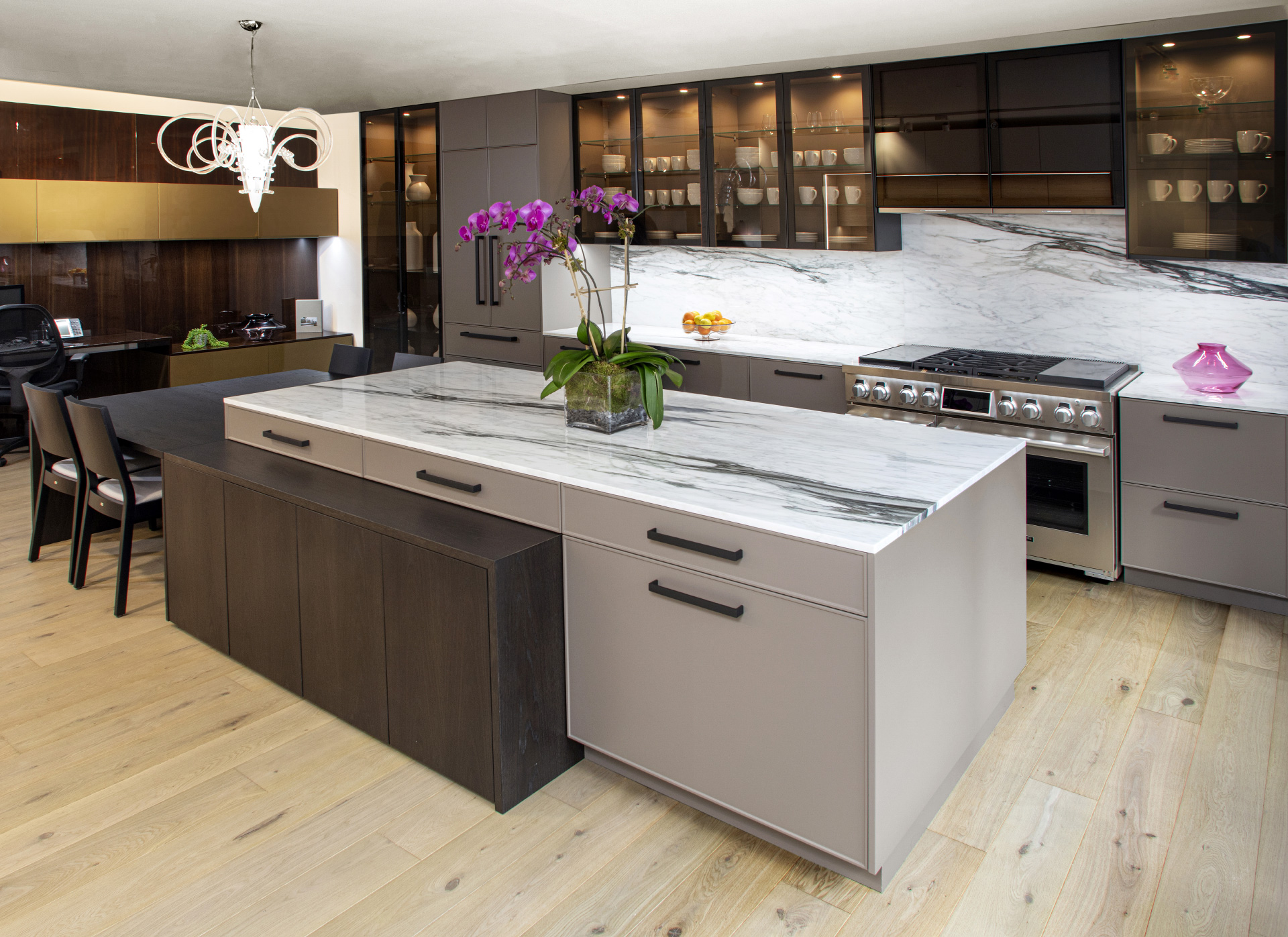 Combinations
This style can be perfectly combined with our other furniture designs.
Make an appointment at one of our more than 60 studios