We are introducing new models and materials in the PREMIUM line
06. 01. 2016 Novelties
We are coming with a demonstration of several new models this year and designs in the HANAK PREMIUM collection. The furniture from this collection is made in the premium 7-layer both-side HANAK varnish or the highest quality natural veneers, often in a combination of both materials. Further news is also the fact that we fit all premium kitchens with innovative Legrabox thin drawers.

A classic kitchen in a combination of NICE/PORTO models
We place emphasis in this kitchen not only on the new profiles of the doors (a smooth profile with the PORTO model and a fine frame with the NICE model). Both profiles are subtle and timeless. The veneer of clawed ash is also admirable in impressive arabica and champagne shades, which have been introduced to the market this year, together with several others. We see huge potential in model combinations even in classic kitchens. This set is a model example that combinations work!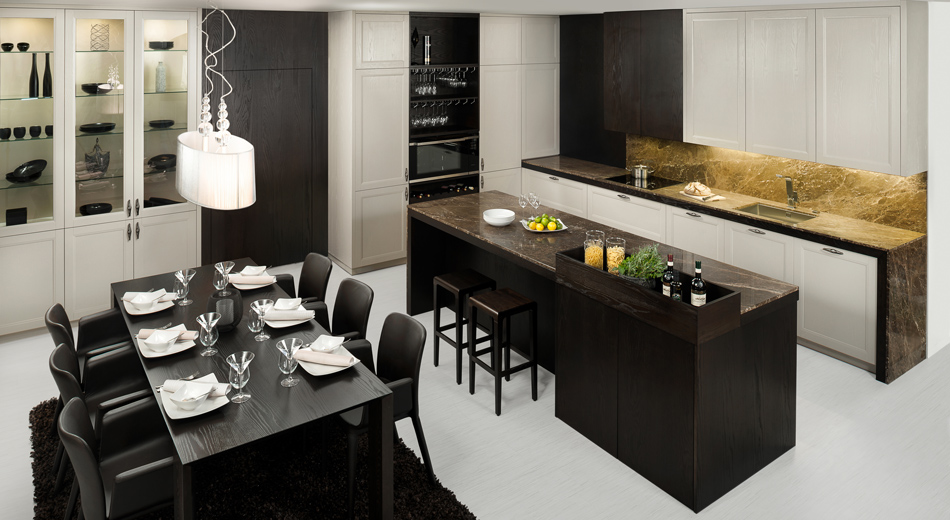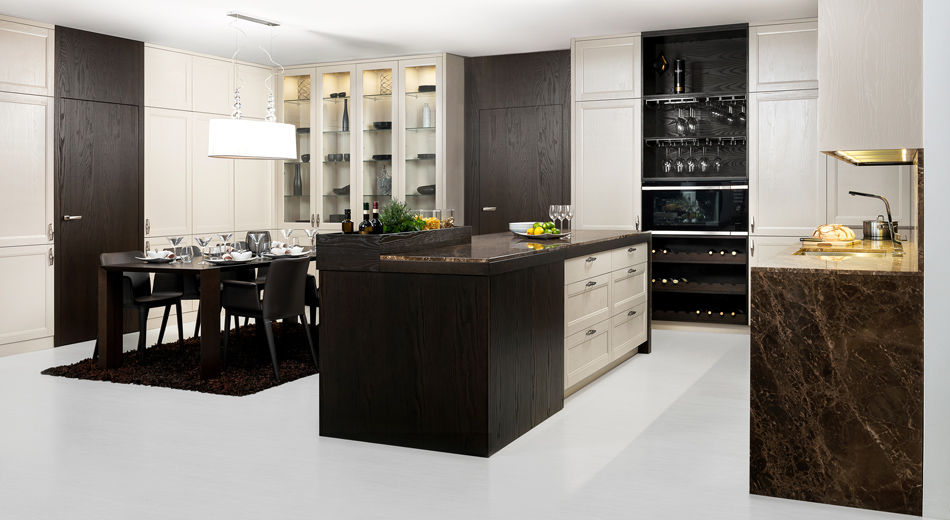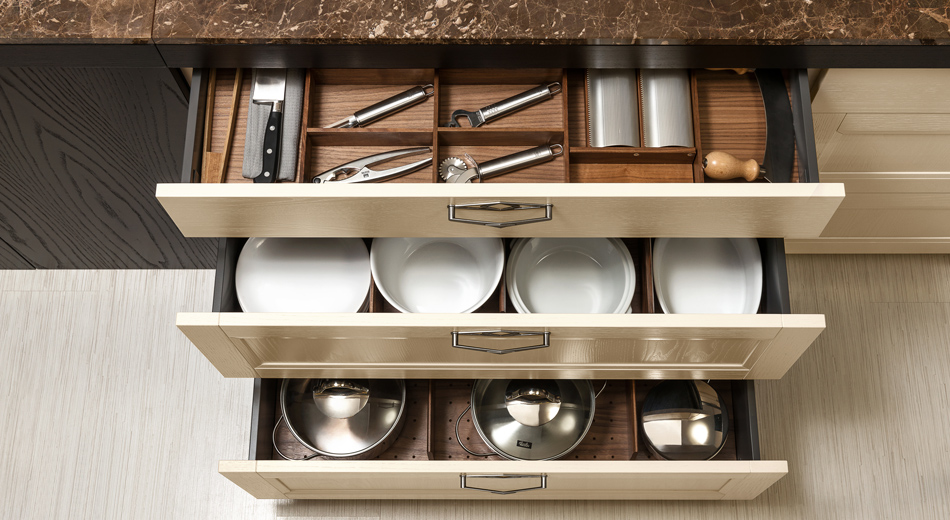 The modern white LINE kitchen in composition with rural oak
This kitchen is one of the most popular. White gloss varnish dominates in it, with an accent of the rustic veneer of rural oak. The veneer with an original structure stands out best in larger areas, in this case on the wall facing and in the dining table area.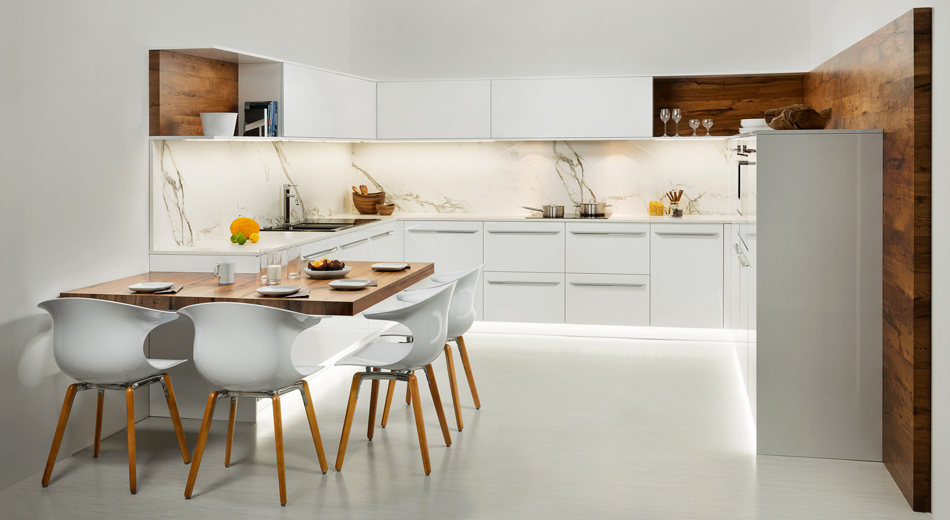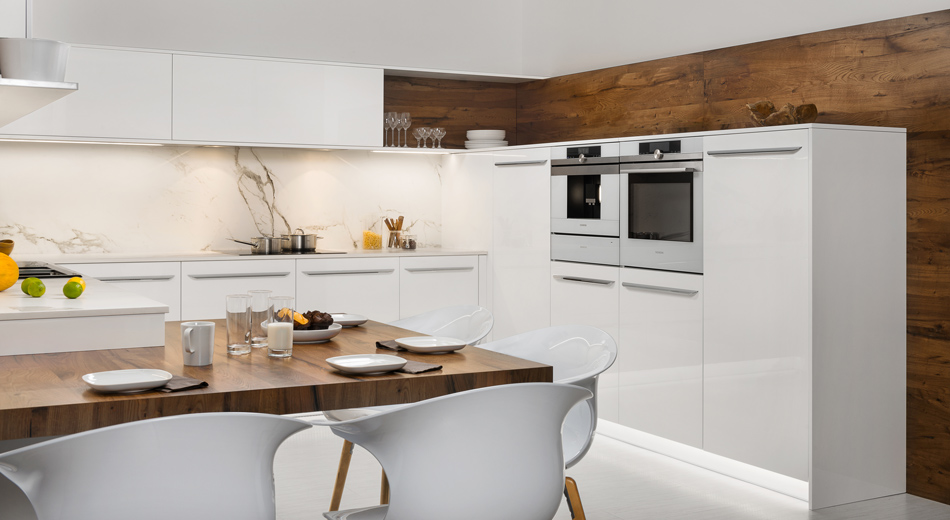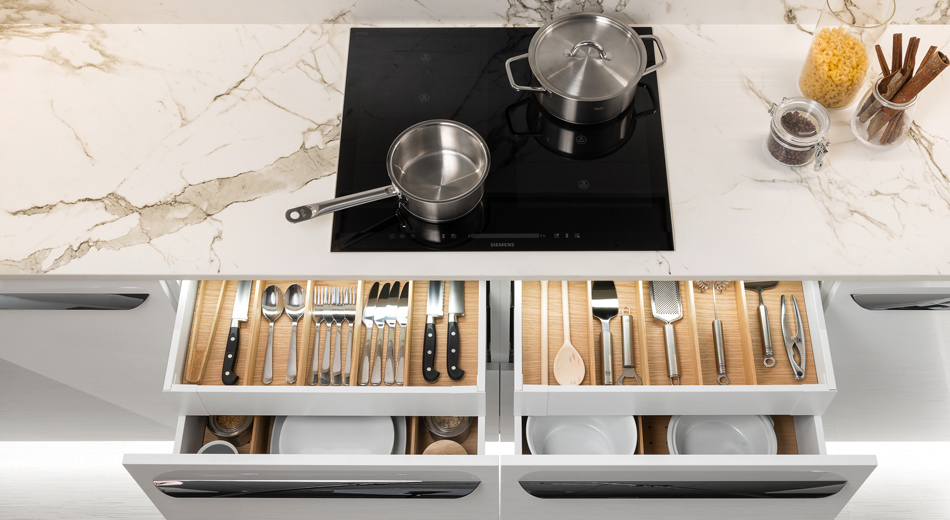 The COMFORT kitchen, varnish and veneer or "a shade in a shade"
This kitchen is a beautiful example of how similar colour shades can create a unique appearance of a kitchen. The painted areas in mocca shade are complemented by the veneer of grey rustic oak. Even the thin niches integrated into the set add to this kitchen's attractiveness and character.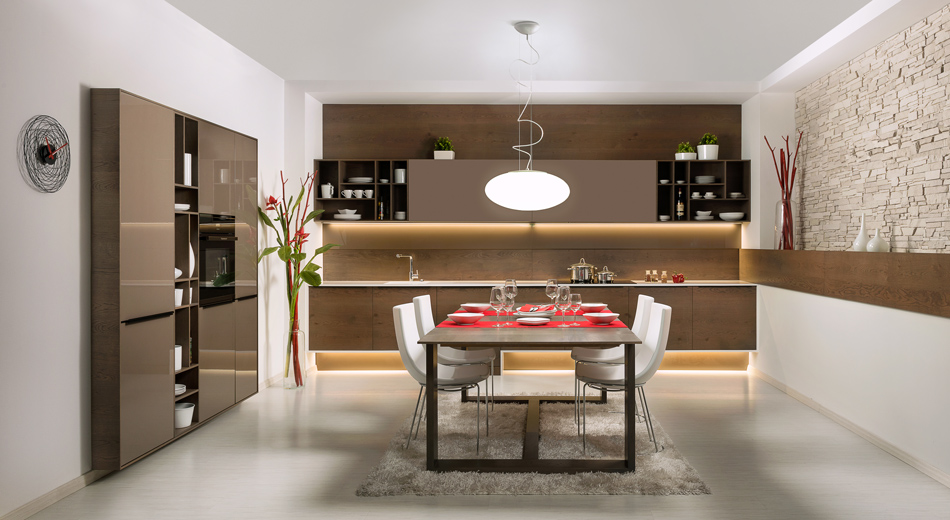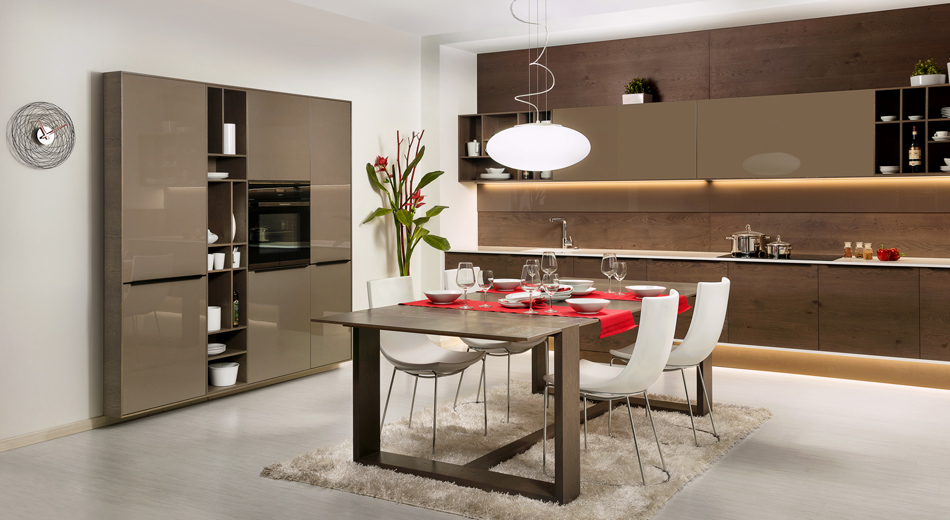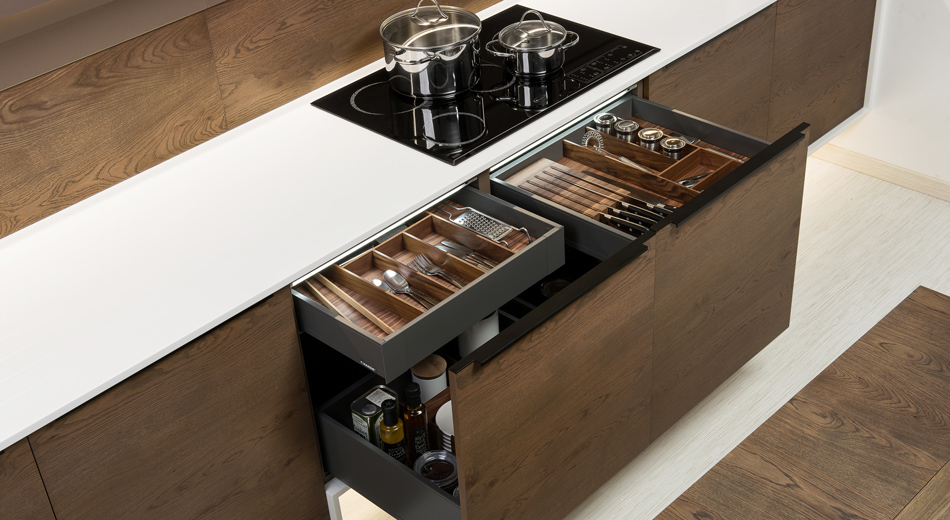 We will also present demonstrations of new models and designs for this year in the TREND line soon. Follow us on the web and facebook regularly and you will be the first to know about them!