Wardrobes and cabinets in new decors. NEW – Open Wardrobe System
19. 06. 2015 Novelties
Because wardrobes and cabinets also form a significant share of our sales, we have performed several significant changes and improvements in this product range this year as well. Besides the new decors, which otherwise can be found in the entire product range, we have especially improved the structural design of wardrobes and cabinets. We have updated the system of internal equipment and accessories and we will also please our customers with the new prices. In the following gallery, you can find a small taste of the new designs and also the completely new model of an open wardrobe without a back.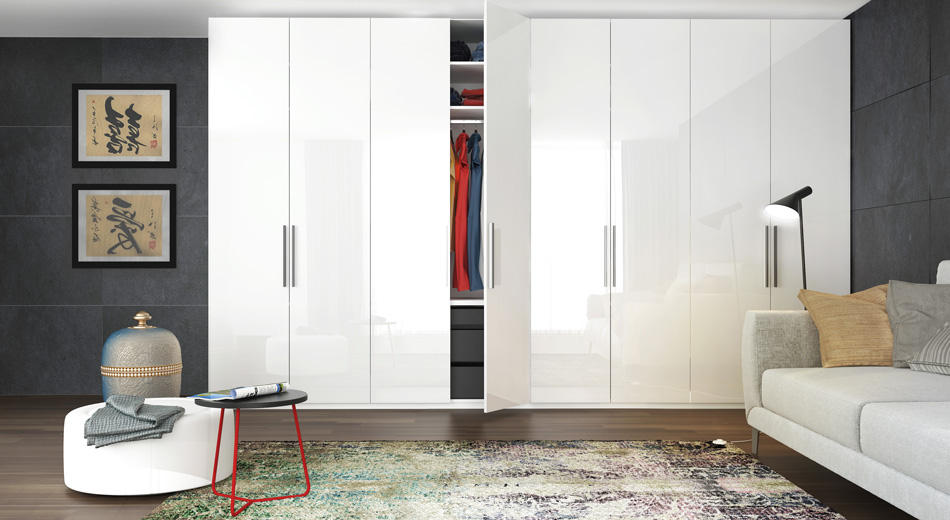 The first example is a classic opening wardrobe. In the photo, it is in the premium design in a high gloss varnish, white orion shade (many other veneers are also offered).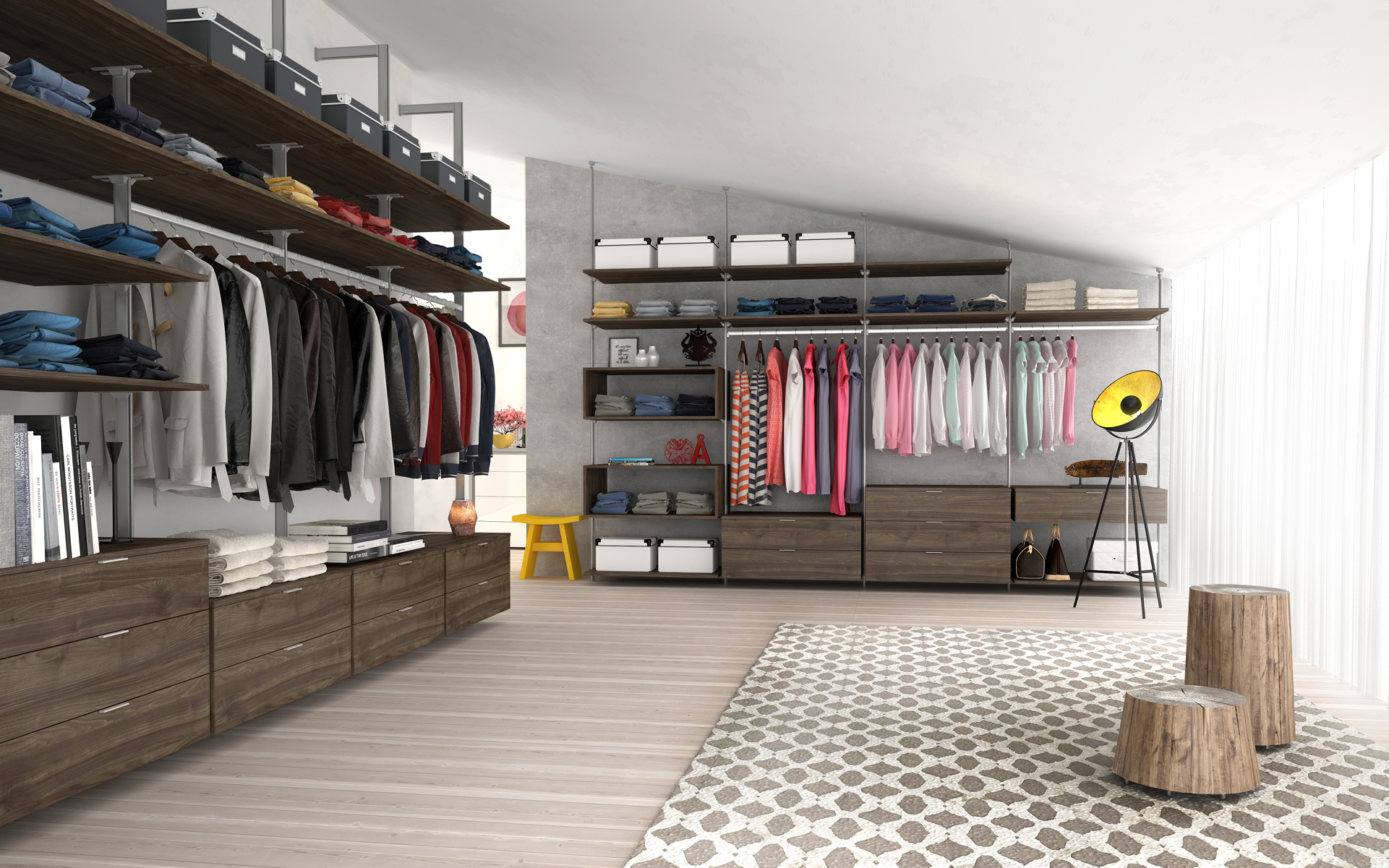 The second example is hot news – our open wardrobe system without a back. It will impress with the lightness of shapes and how airy and variable it is thanks to the absence of a back and a characteristic mix of drawers, niches, and shelves. All that precisely upon the customer's wish.
Besides the fact that our cabinets and wardrobes are beautiful, it is also necessary to mention their technical advantages and arguments. Firstly, this means the highest quality materials used and their processing (certification Carb Phase 2, patented SLIM-LINE technology of gluing the surface finish on furniture sections), the related health compliance, furthermore the parametric production and extremely high strength. The 5-year warranty also points to the high quality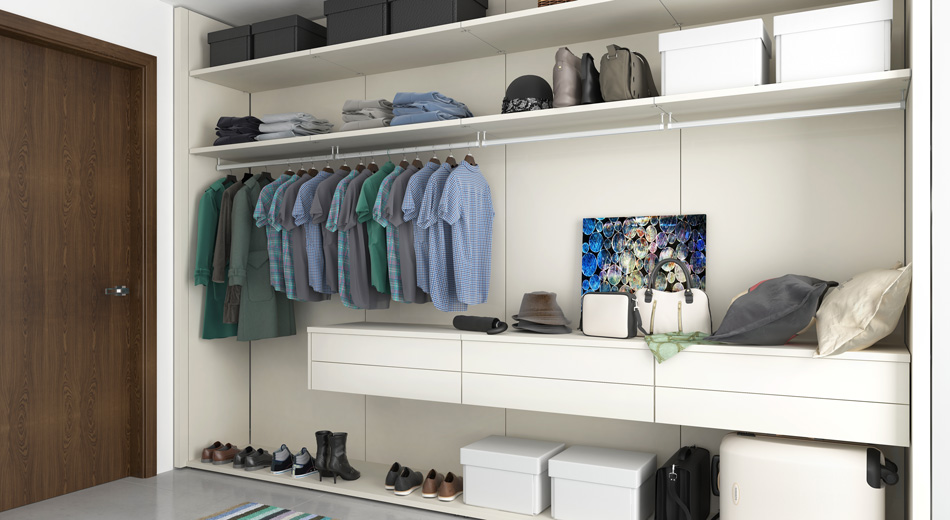 The third example isa wardrobe system with a back suitable for the entrance part of a house. In the photo, it is in the LPB champagne design (a new shade in 2015).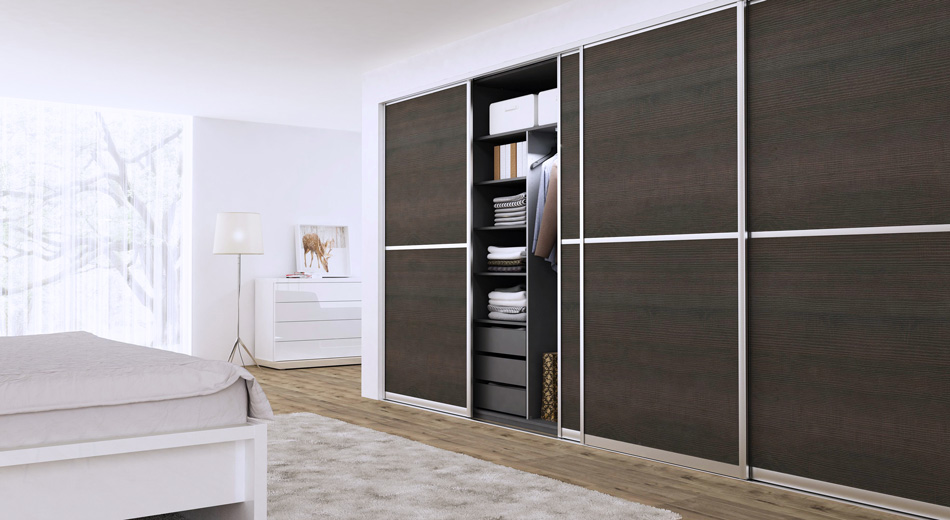 The fourth example is separate sliding door "floor-ceiling", which functionally and aesthetically solves the covering of the niches. In the figure, it is in the LPB corte nut design (a new shade in 2015). We offer this sliding door in varnish, veneer and LPB finishes, and also with a mirror (frame and frameless design).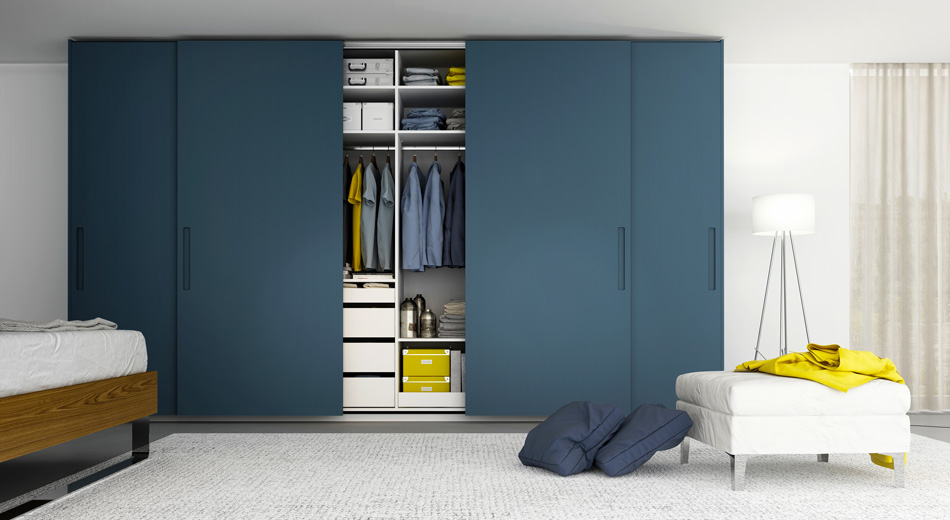 The fifth and last example is a typical wardrobe with sliding door. As you can see, it is unnecessary to be afraid of colours! These cabinets may be in subtle shades, but they will certainly attract attention even in pastel colours. This is an example of colour RAL 5009 on the NATALIA model.