The absolute winner concerning quality and price! Those are the new TREND kitchen models
07. 01. 2016 Novelties
Currently, you will not find higher quality or better priced one-side painted kitchen in the Czech Republic than the one from Hanak! We have compared the prices with the competition and we guarantee that you will get the highest quality at the best price from us, within the scope of offers of the same category from the competition. See for yourselves and have a quotation prepared at your nearest dealer in our network.
The ELITE kitchen, a fresh combination of two colours of varnish and LPB
TThis set is beautiful and non-traditional in connecting not two, but three various designs! Two shades of varnish, darker mocca and lighter champagne, and the wood decor in the corte nut design as well. This set is new, maybe even a bit revolutionary and definitely an attractive example of how to create an extremely original kitchen!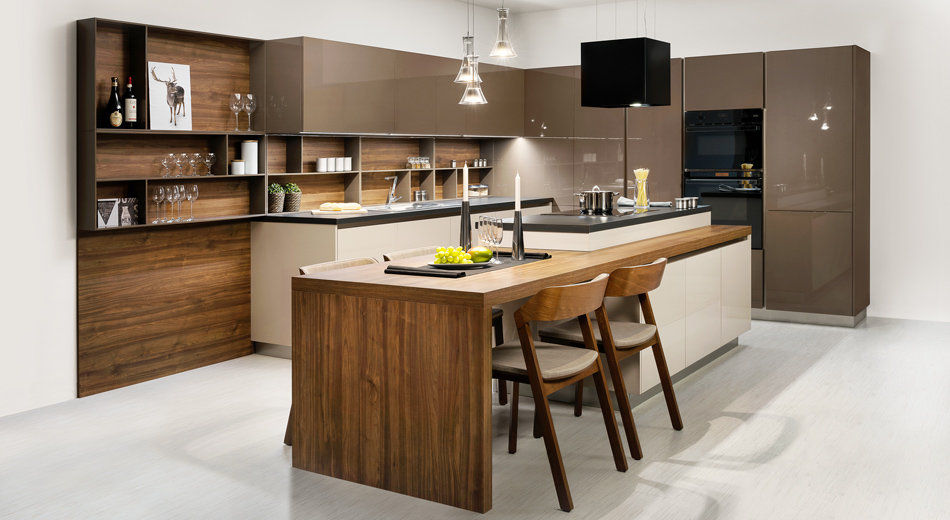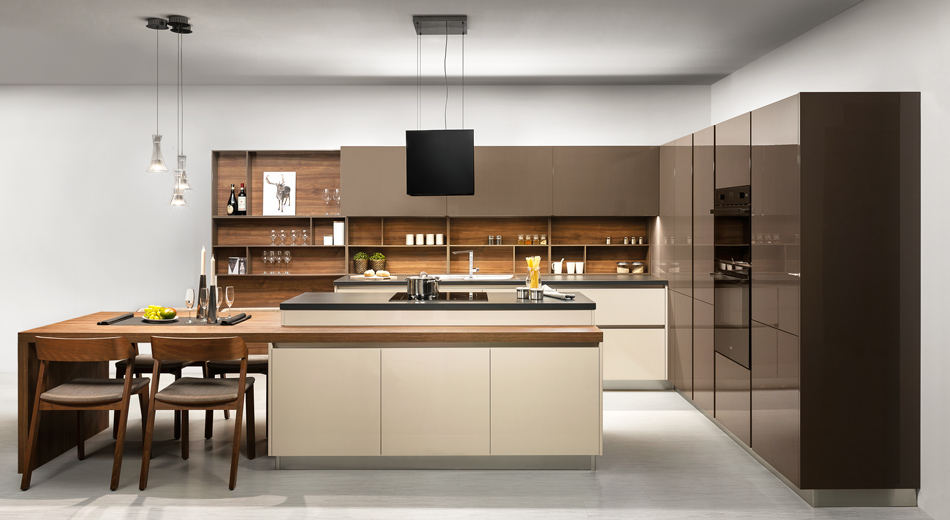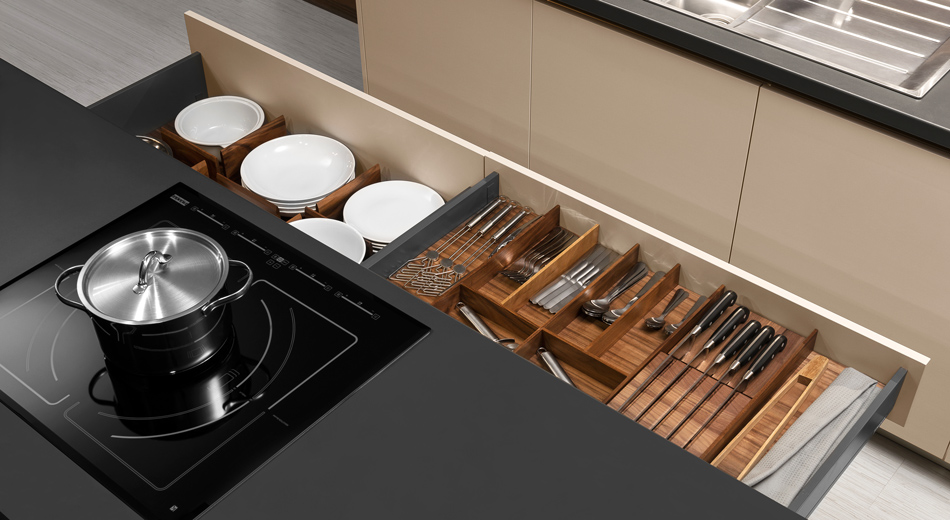 A modern white STYLE kitchen, white varnish and LPB chamonix
The following model is an excellent demonstration of how kitchen furniture can also be amalgamated with the dining room and the living room. A simple and eye-pleasing set also for smaller spaces, where white beautifully brightens the area and the shade of the chamonix LPB develops the fineness of colours on the furniture in the interior.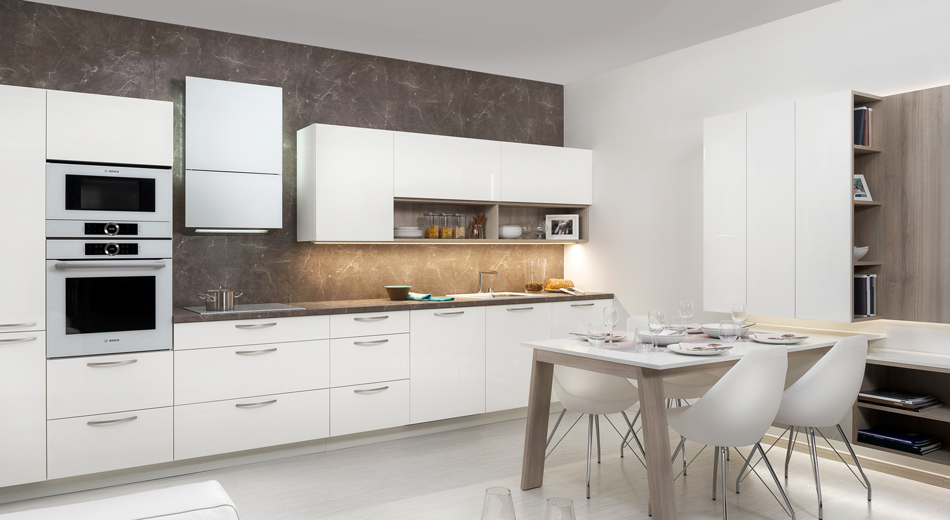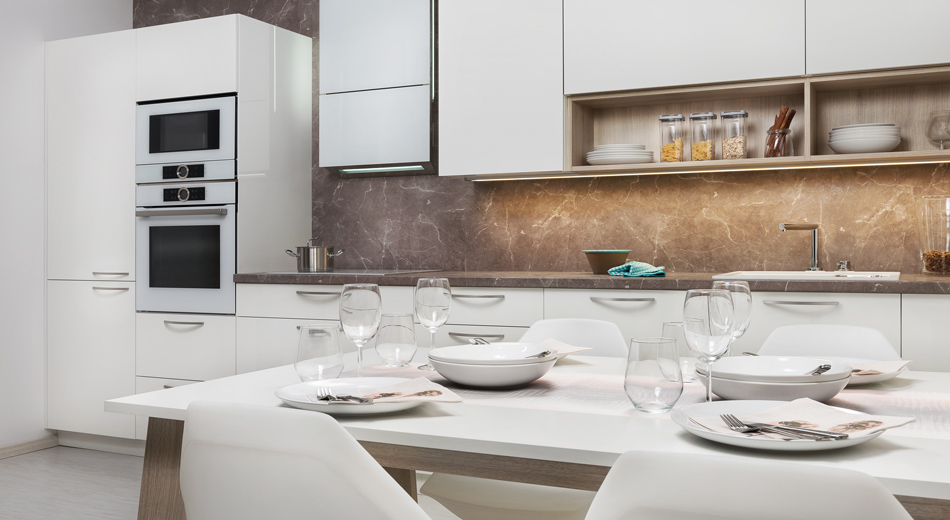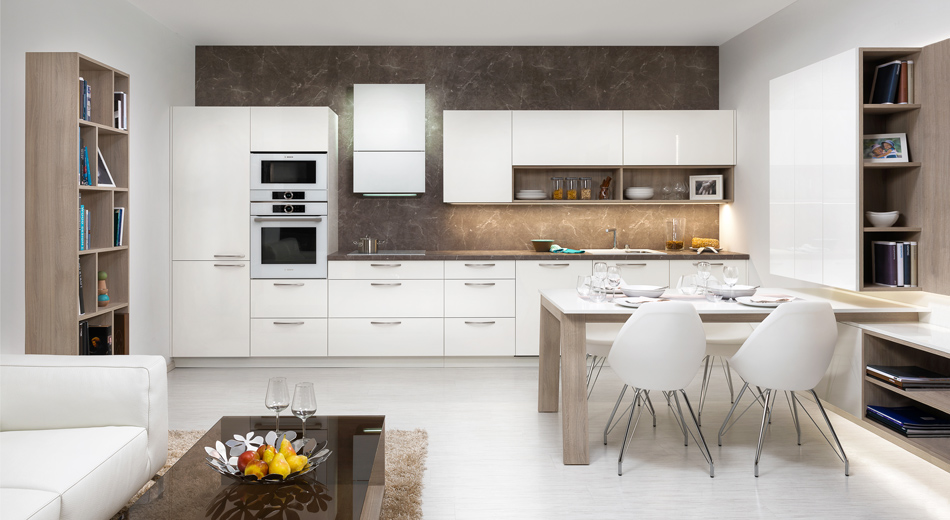 The COUNTRY kitchen with dominant gold oak
A completely new kitchen model in a daring style, that is the COUNTRY model! The name indicates that this kitchen will suit rurally furnished interiors in the "country" Bohemian style. The fine door frame, the distinctive gold oak structure, and the styling seating corresponding with the kitchen's style, all that induces a pleasant, clearly conceived atmosphere.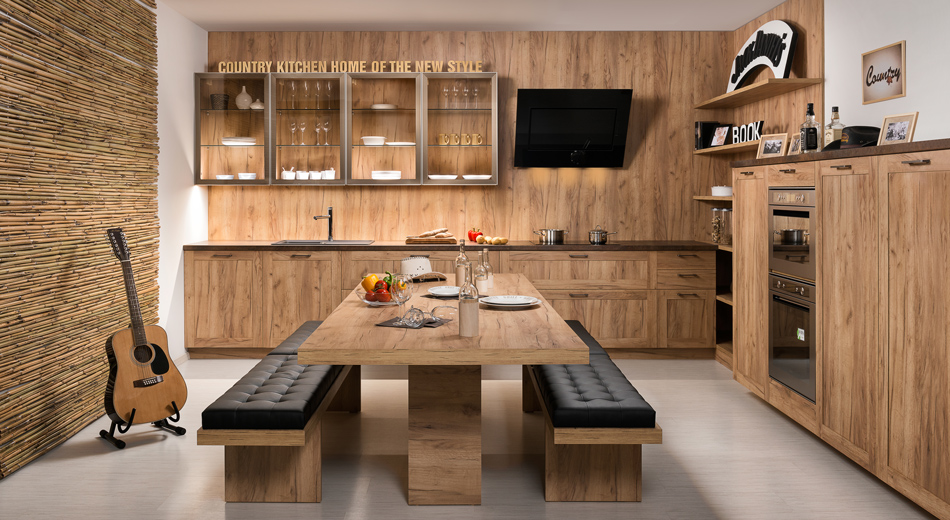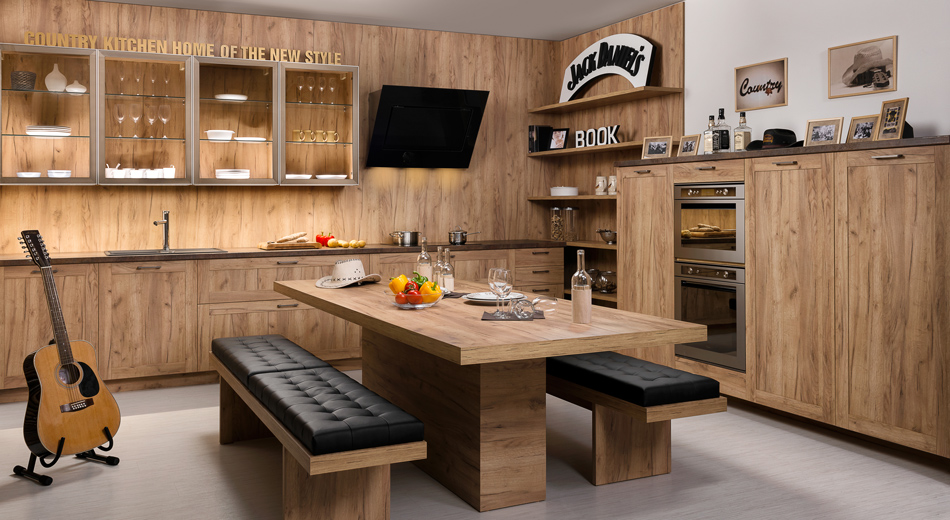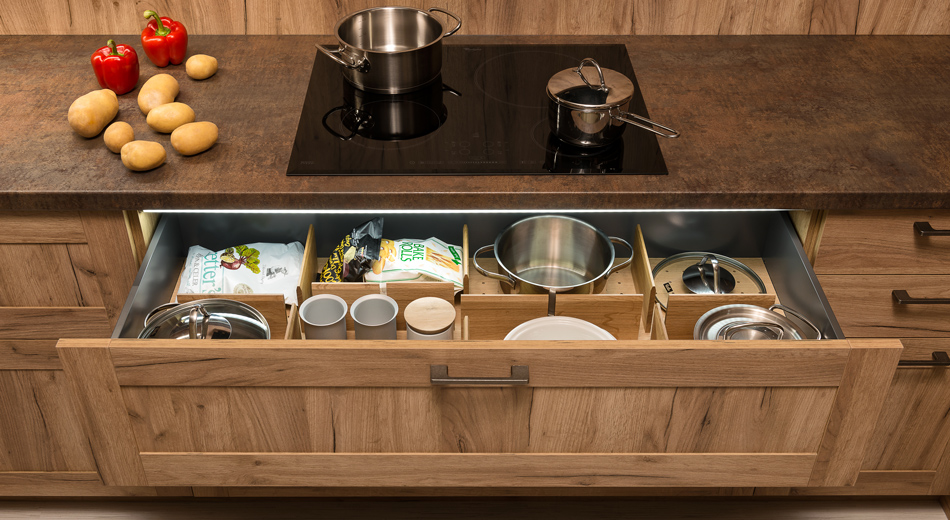 The ELITE kitchen, LPB Oregon pine and champagne
The sophisticated, clean-line ELITE model has been combined with a contrasting dark pine and light new champagne tint. The upper cupboards with the inserted jutting out cabinet and/or the opposite shelf wall as a design element, refreshing the otherwise enclosed kitchen blocks, are interesting.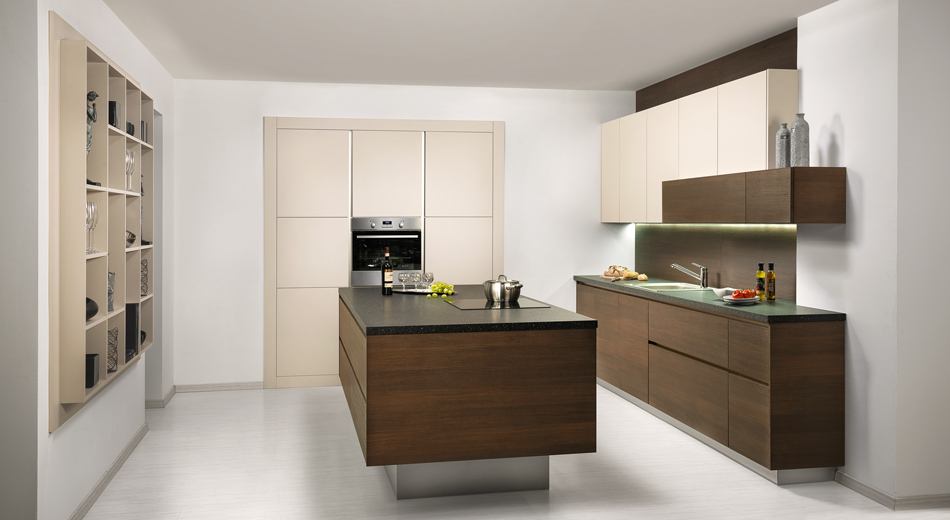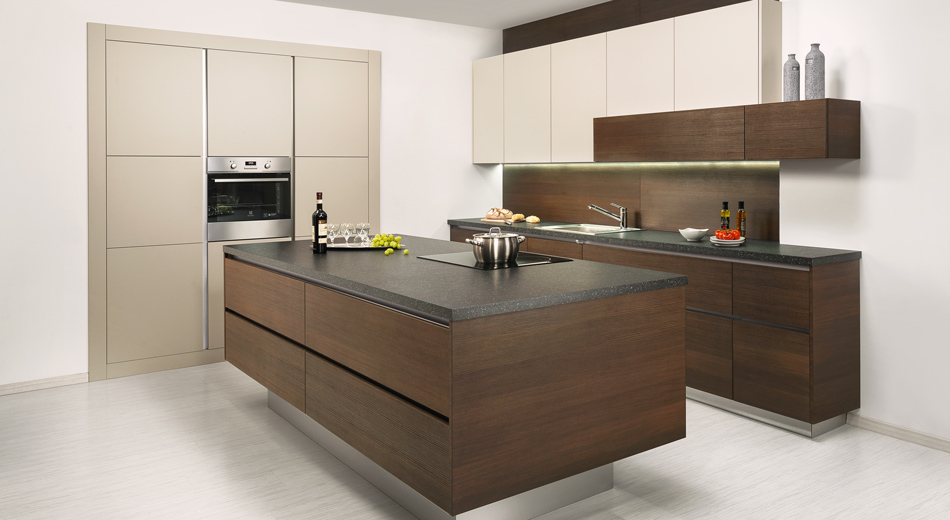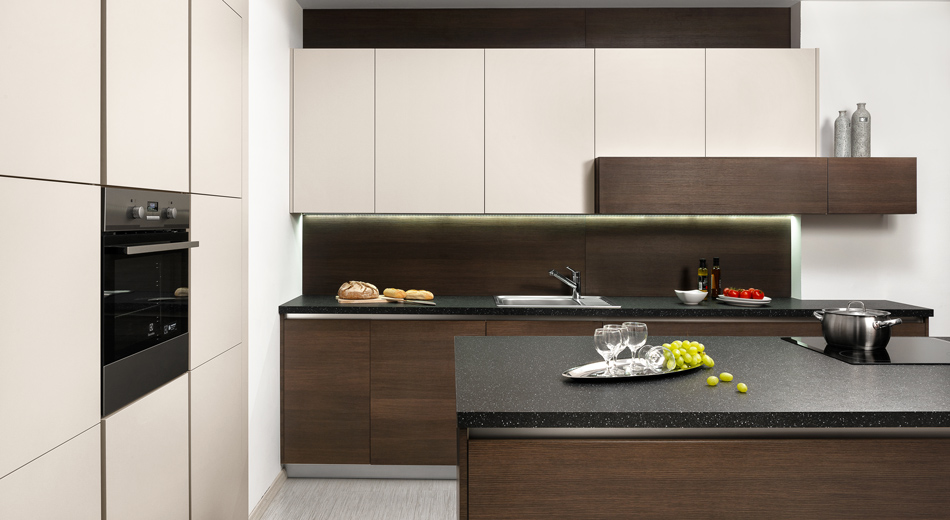 The PRIME kitchen in piemont pine and anthracite shades
The new kitchen model is one of our clean line ones and thus gives space to the material so that it can stand out. The dark earthy shade of the anthracite colour is generally popular when furnishing interiors and in this set, it has pleasantly connected with the light LPB of the piemont pine. Simple, yet so effective!