Cozy interior with design elements
Luxury, design and practicality. All this is combined in this realization. Complete interior made according to HANÁK INTERIOR CONCEPT.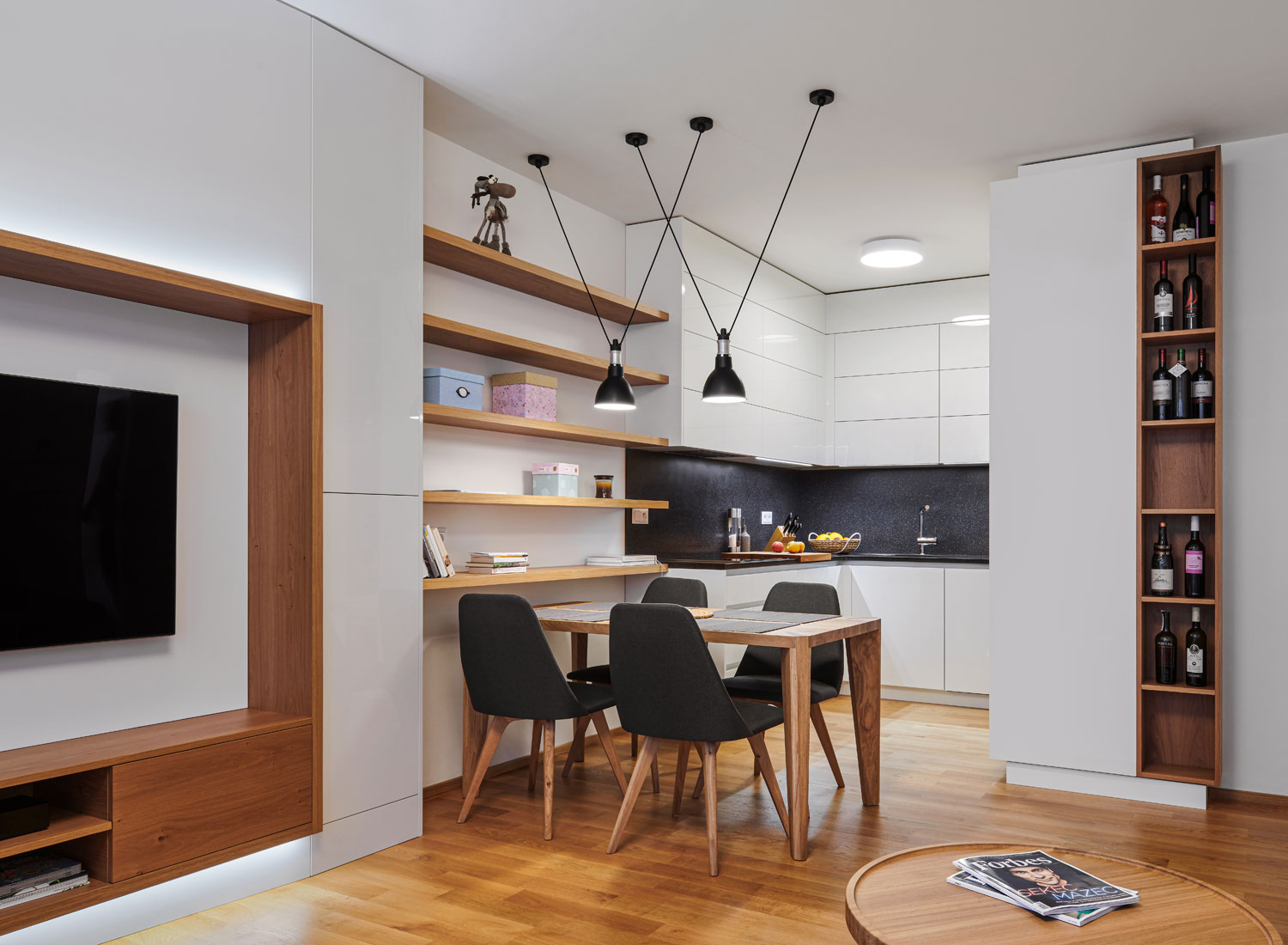 ELITE/LINE
Kitchen ELITE/LINE in combination of white lacquer in high gloss and rustic oak veneer.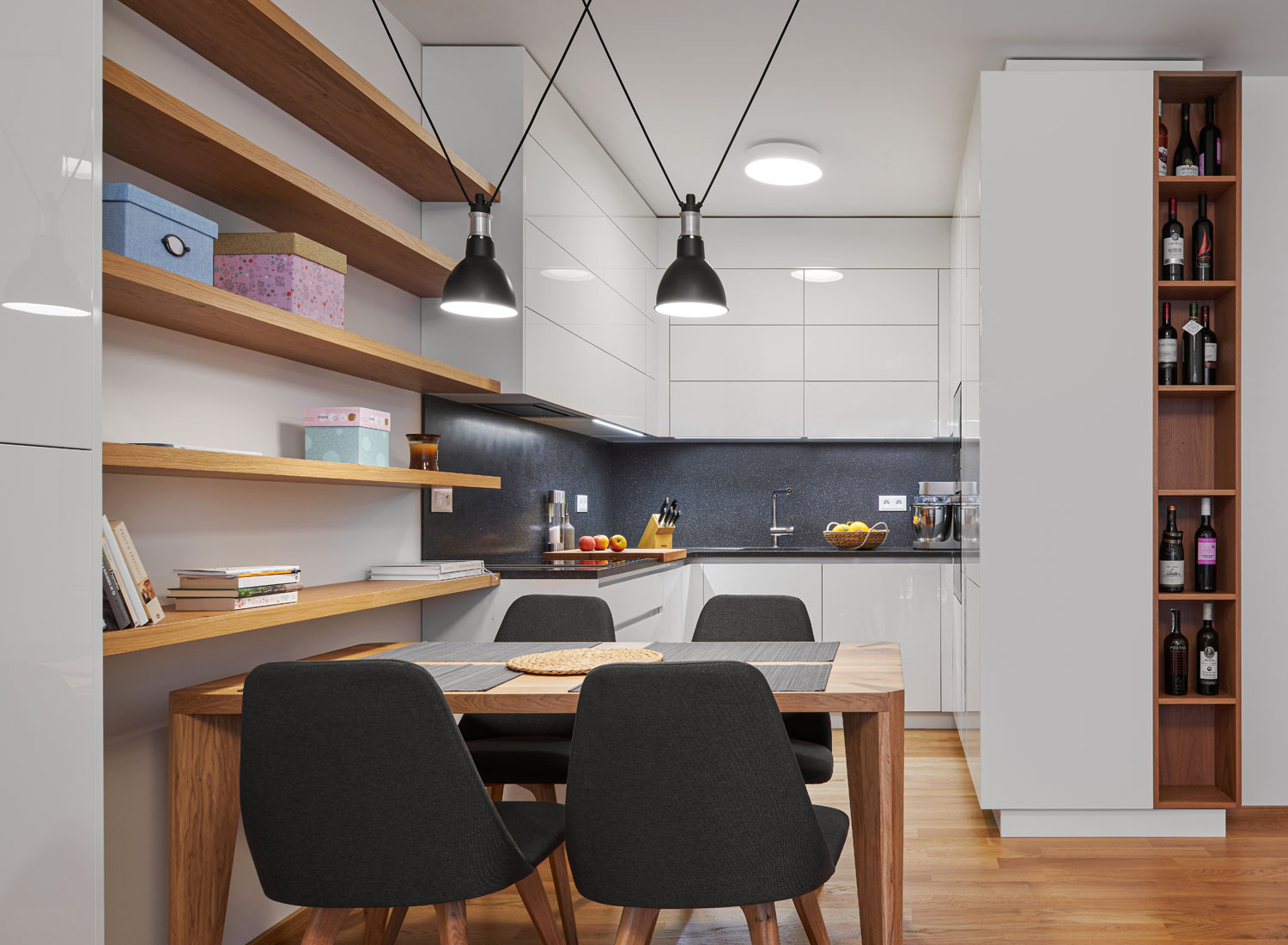 DESIGN AND PRACTICALITY
This interior was designed with regard to design, practicality and plenty of storage space.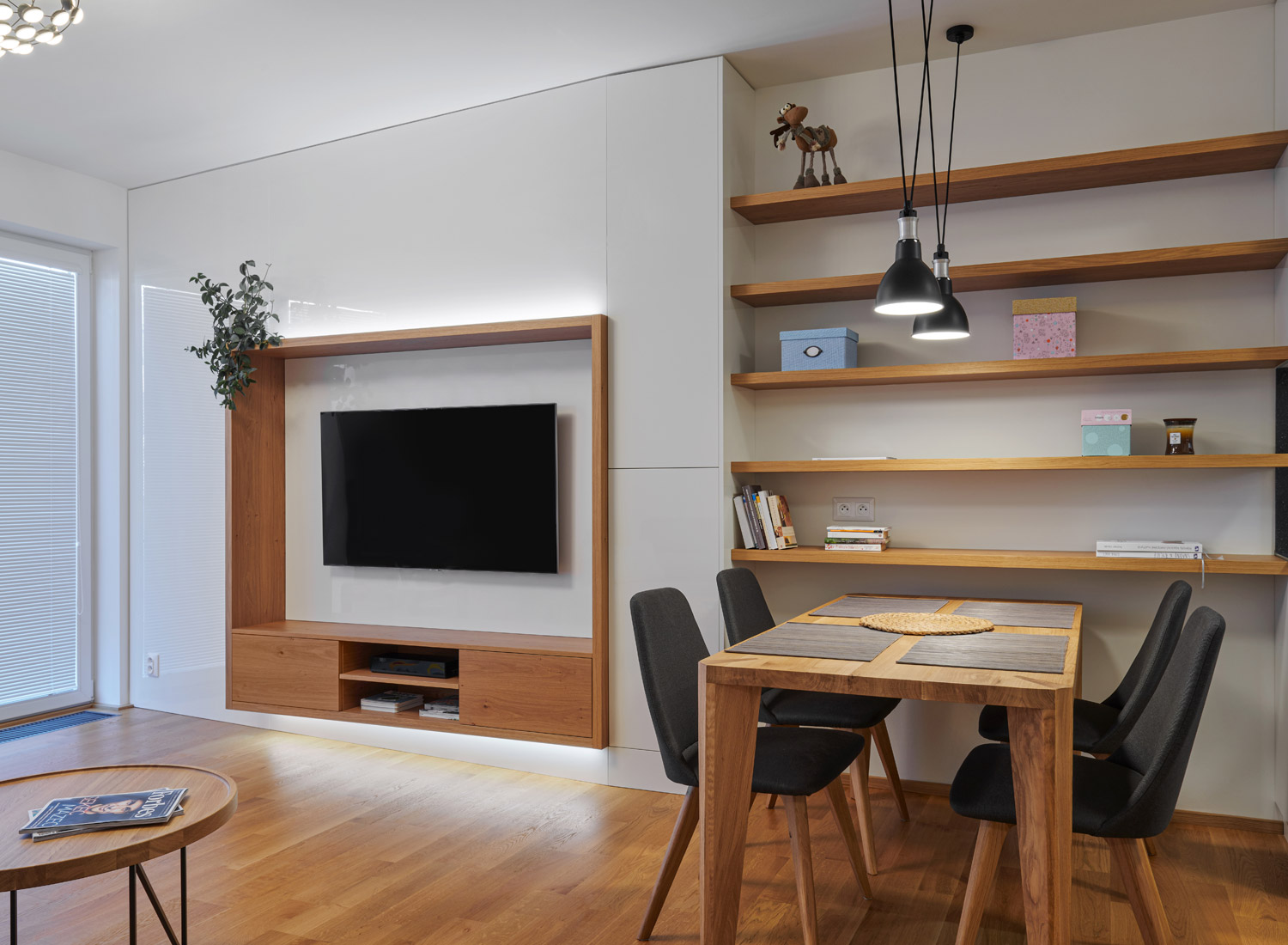 RUSTICAL OAK
The dining room connects the space between the kitchen and the living room. The TV wall is a great accessory in the interior.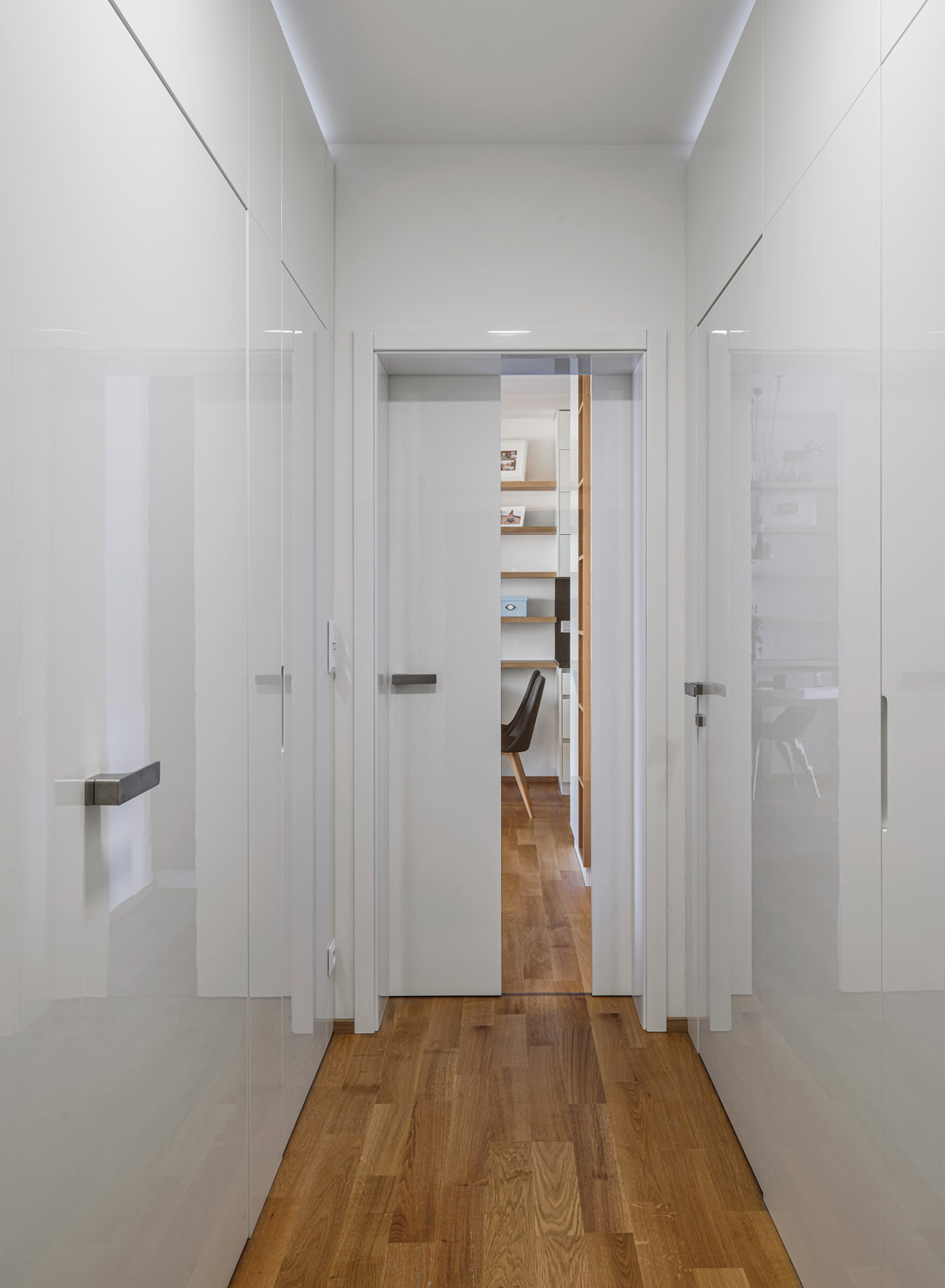 MILLENIUM
MILLENIUM doors in white lacquer in high gloss permeate the entire interior.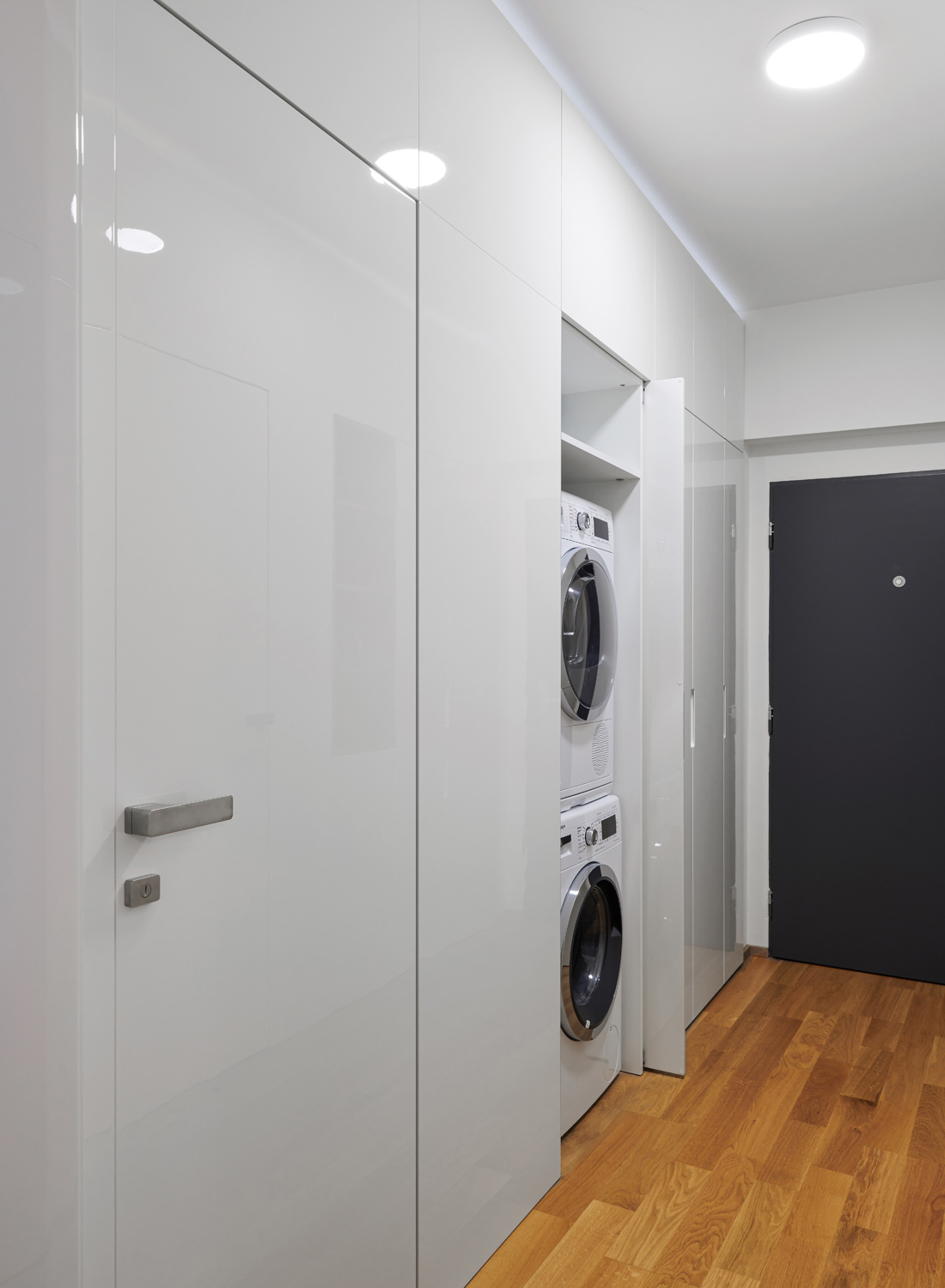 CLEAR LINES
In order to maintain an unobstructed view into the hallway, the appliances were placed in a closet. Practical and design.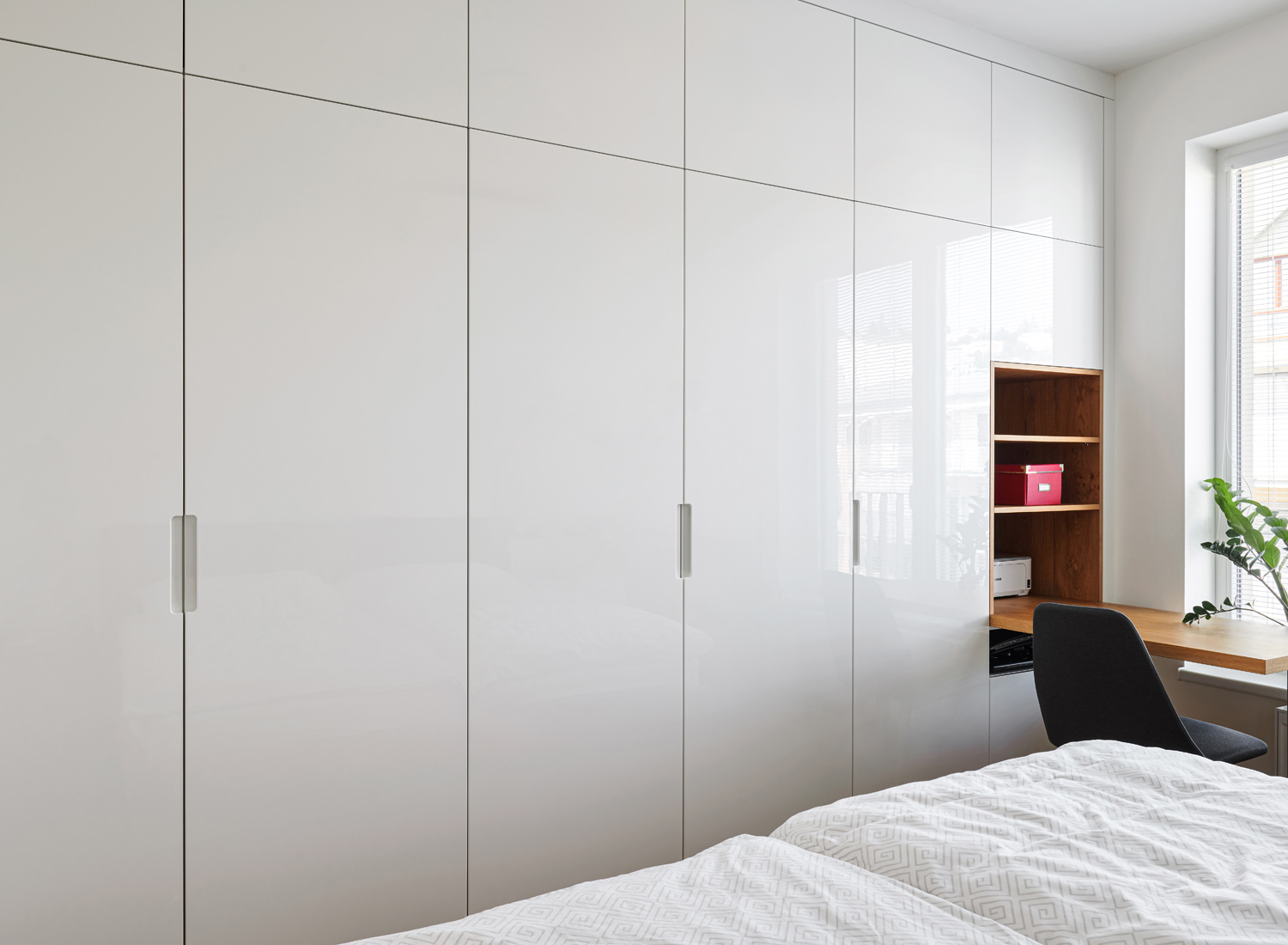 WARDROBE
Wardrobes ensure plenty of storage space and also look great.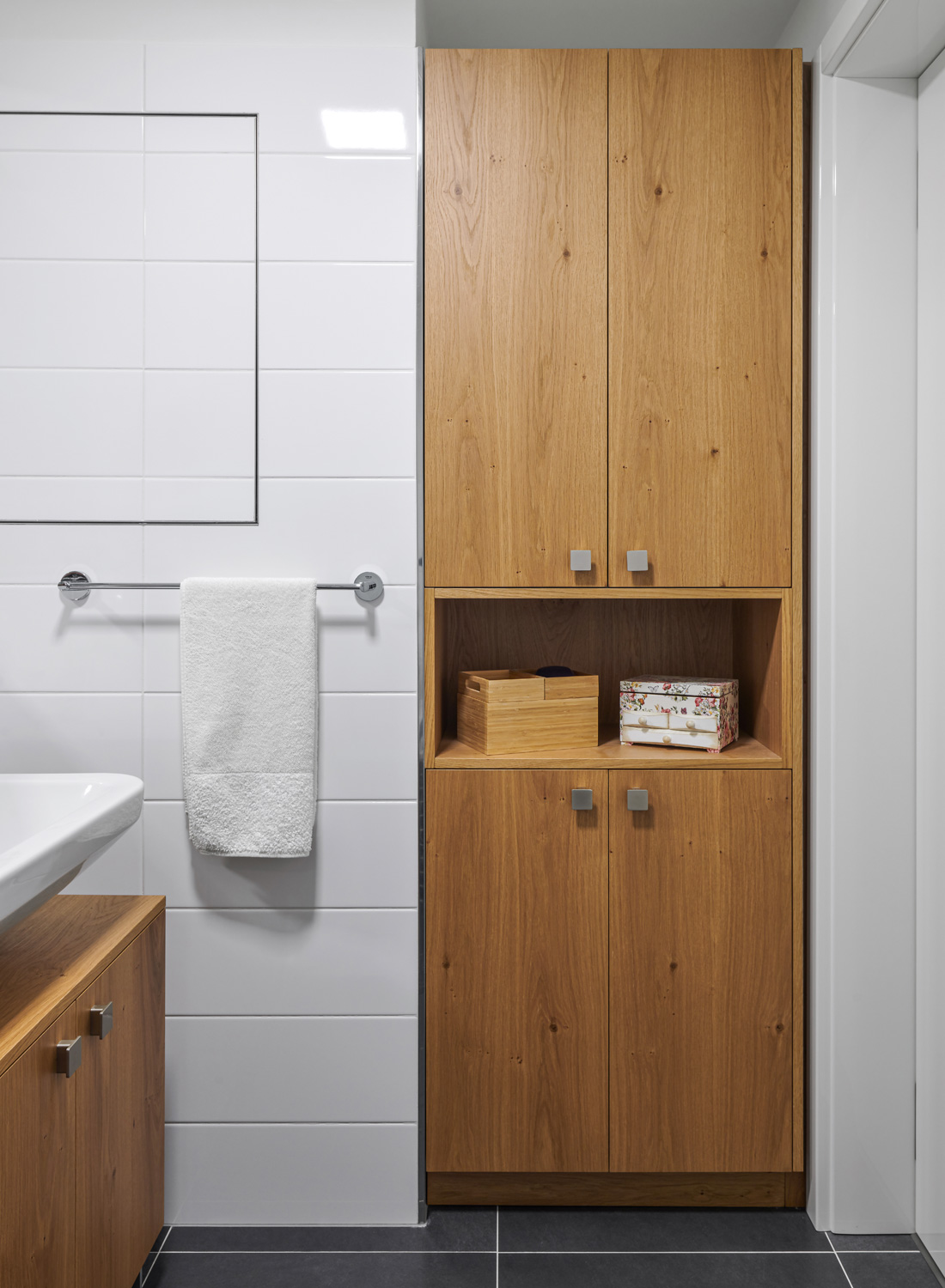 BATHROOM
Bathroom furniture will last for years thanks to the modern surface finish.
Realized by: HANÁK FORUM, Prague
Your interior will be awesome
Come and visit our professional network of kitchen studios HANÁK.
Quality is not just a presentation and certificates, but is mainly about the technologies, materials, fair trade and cutting-edge manufacturing facilities. Be interested in the actual quality of the product and the declared parameters.

We are professionals in our field. You will meet only with trained planners, architects and designers, who will give you always only good advice. Visualization and price offers are prepared well and quickly.

Do you need advice? Visit our studio, we will create the best ergonomic and aesthetic design of the interior for you.