Modern kitchens, visualizations (5)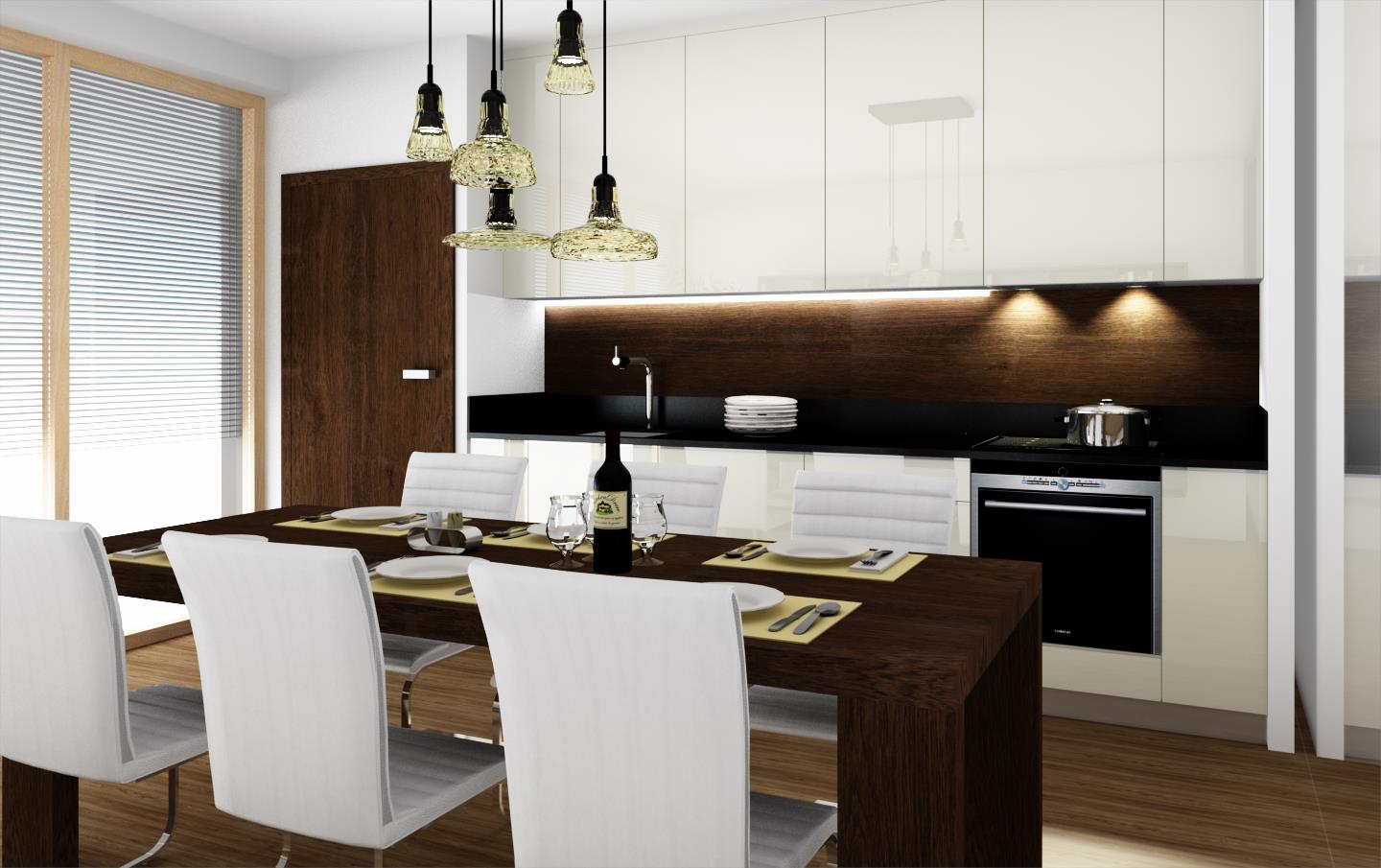 Dub rustikální
Na této vizualizaci je menší kuchyňská linka v modelu ELITE, provedení dýha dub rustikal hnědý / lak bílá antik.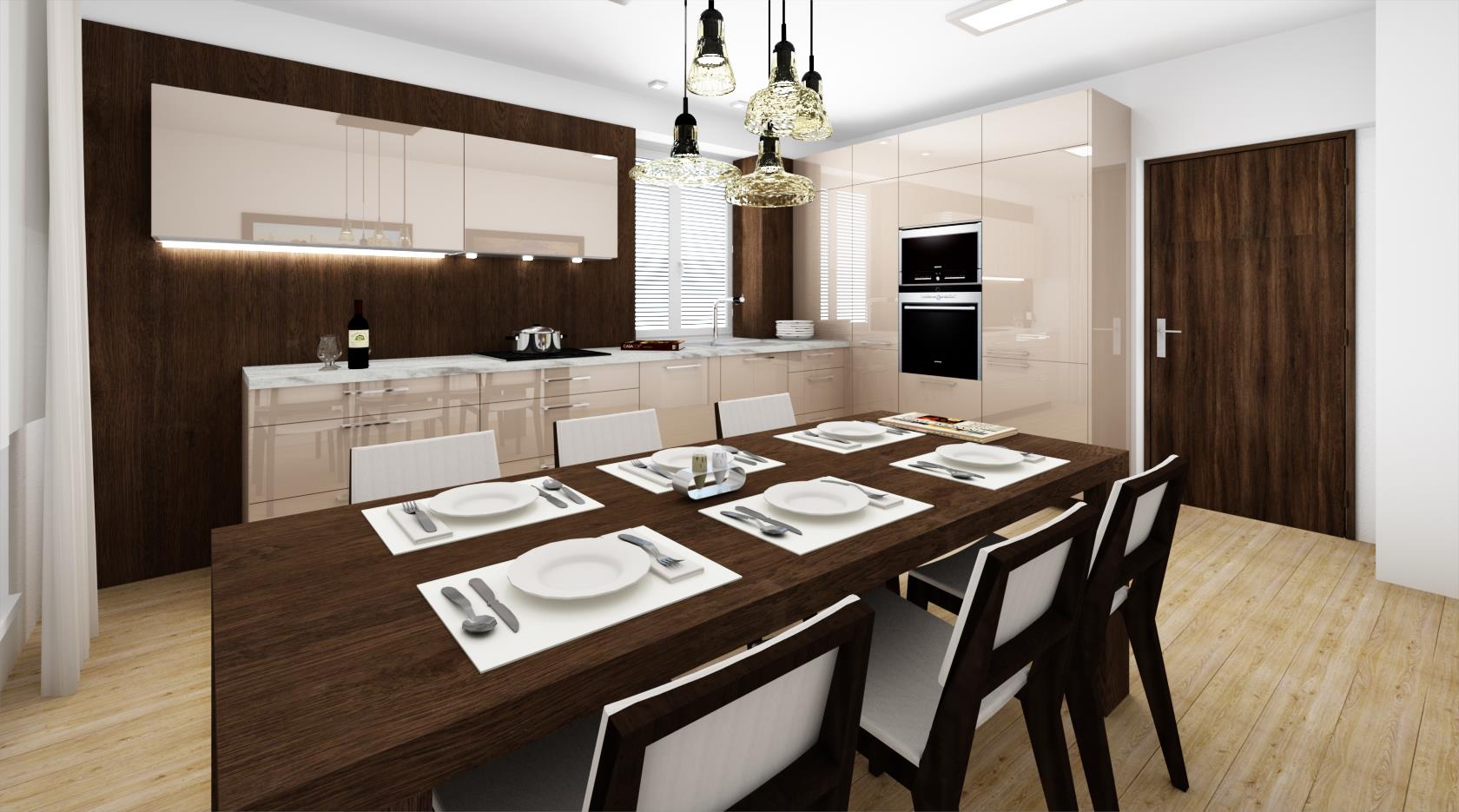 Lak Champagne
Kuchyňská sestava ve tvaru L, model LINE, je
v provedení dub rustikal tmavohnědý / lak champagne. Odstín Champagne je novinkou 2015.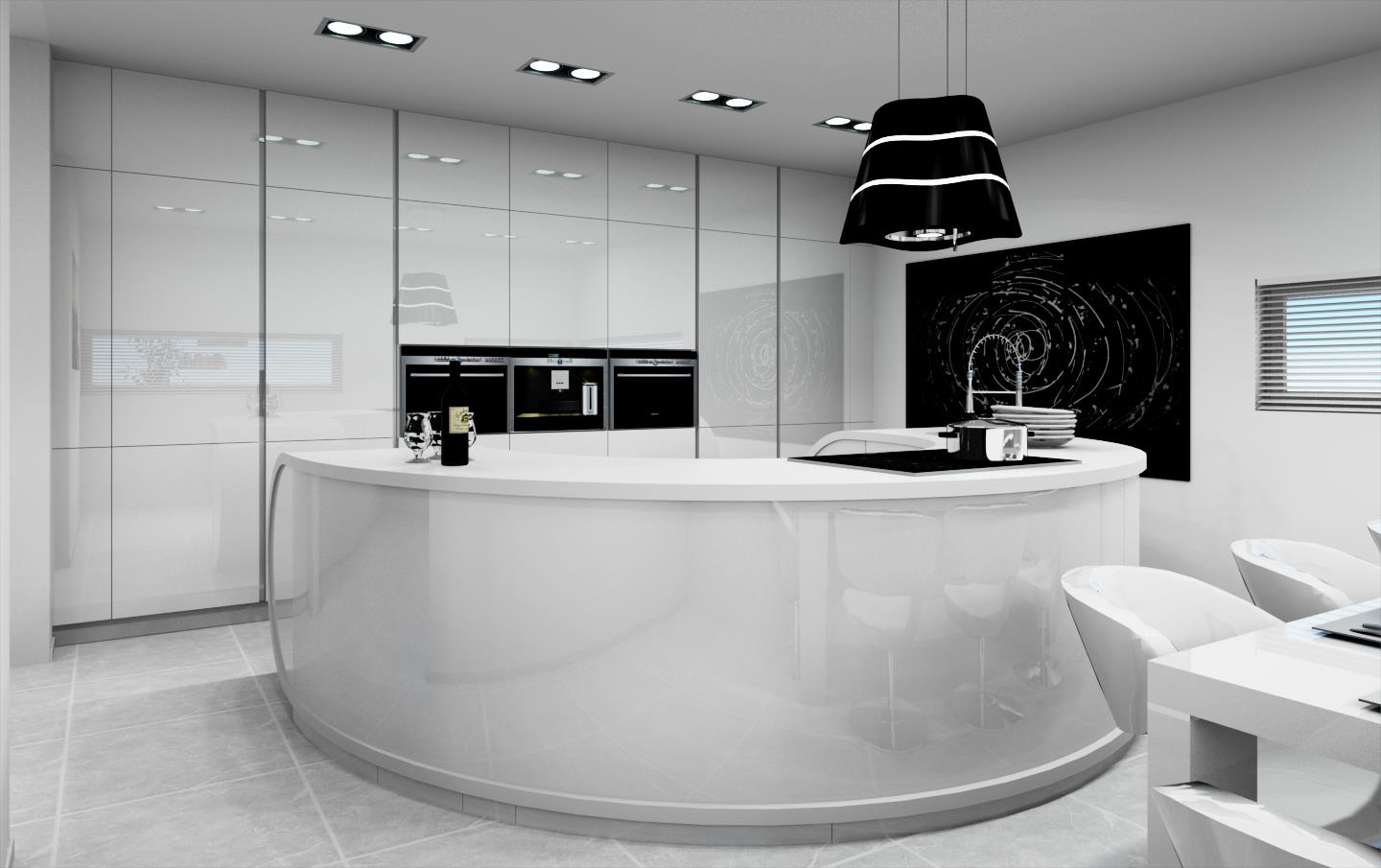 Kuchyně GALAXIE
Designová kombinovaná kuchyně GALAXIE / ELITE je téměř ikonickou kuchyní značky HANÁK. Obzvlášť vynikne právě v bílém laku, vysokém lesku.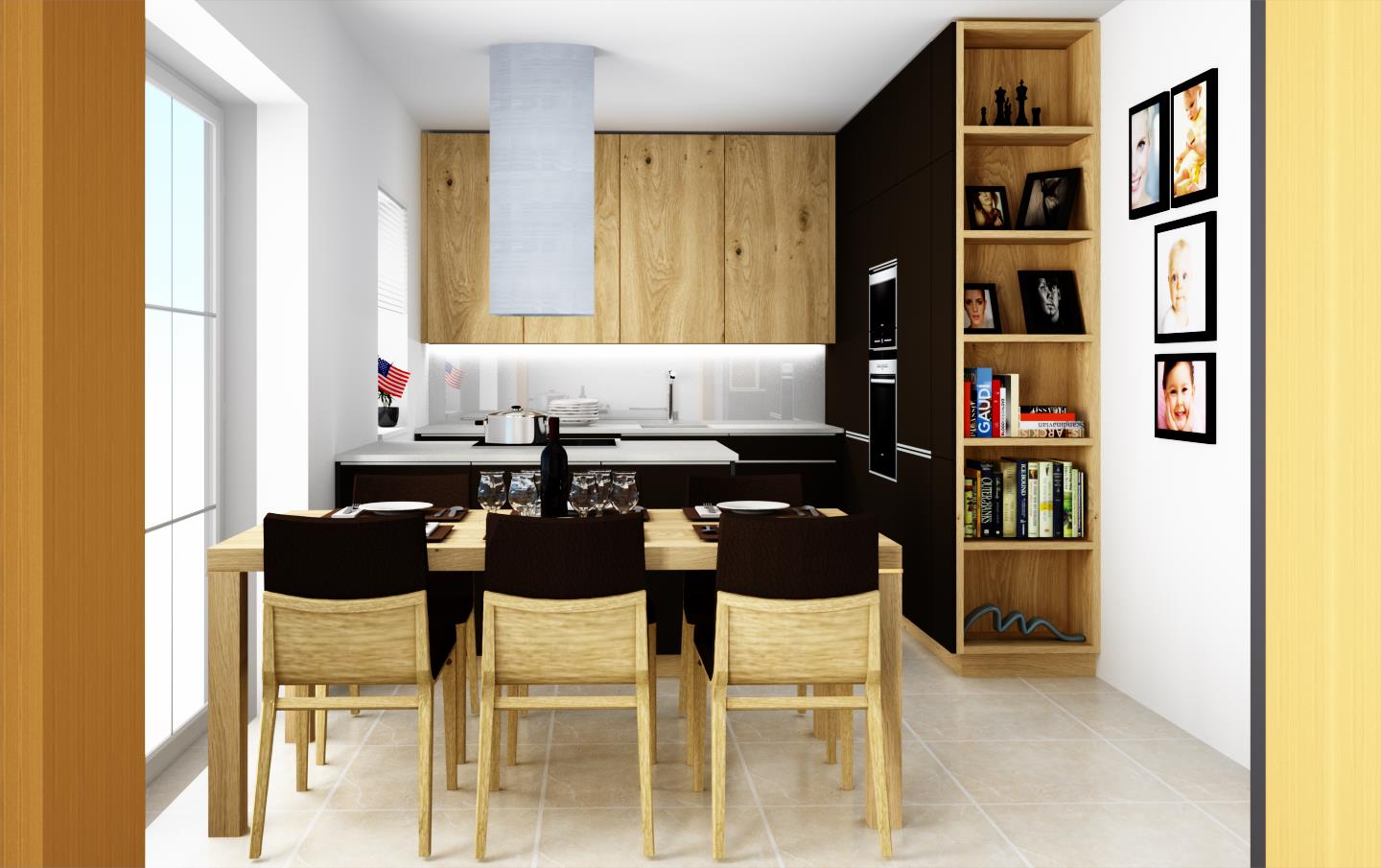 Kuchyně COMFORT
Tato sestava je v kombinovaném provedení laku RAL odstín chocolate brown mat / dýha dub rustikal přírodní. Materiály spolu příjemně kontrastují.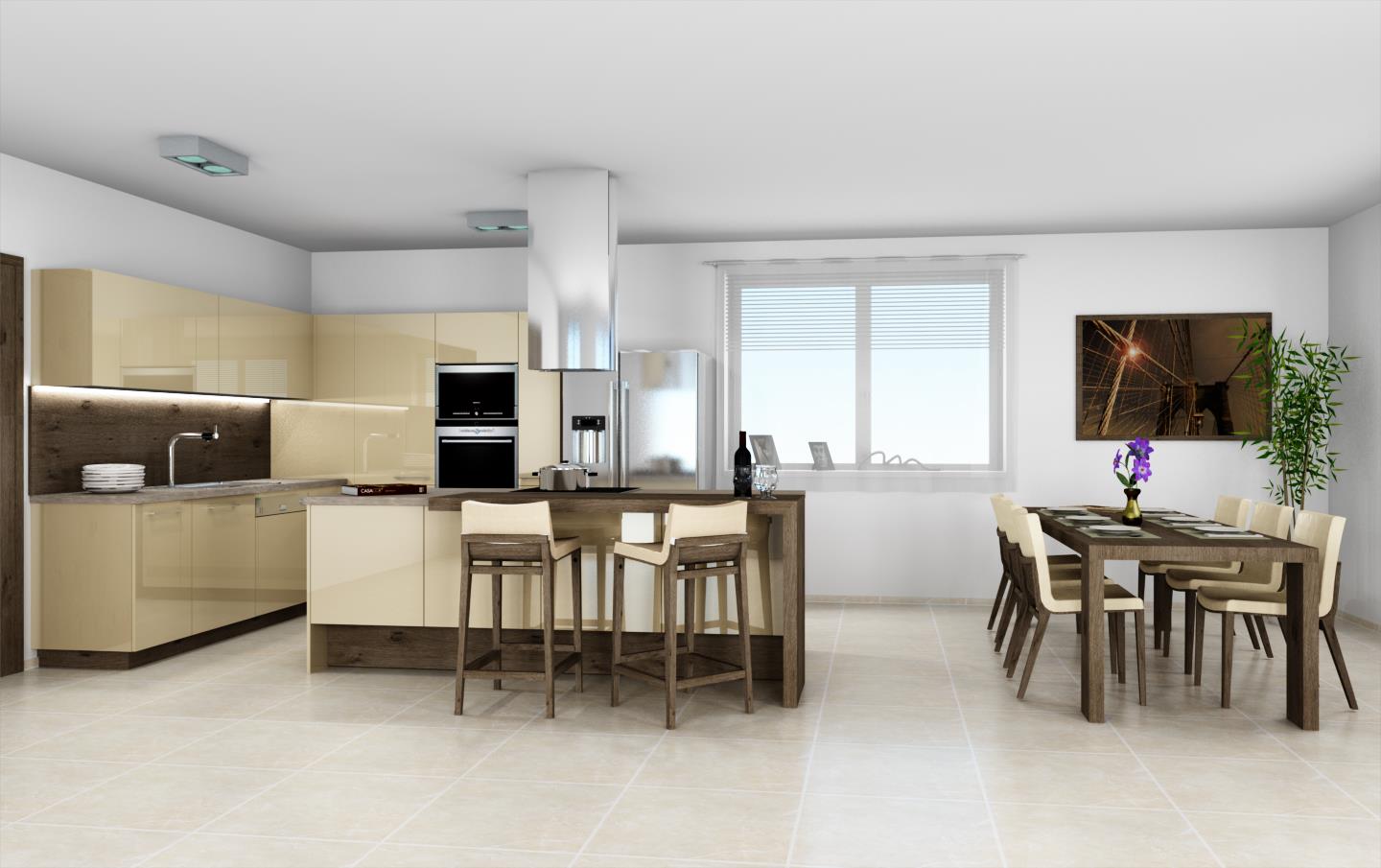 Lak Magnolia
Magnolia jako jeden z nejoblíbenějších světlých tónů laků HANÁK. Kuchyň LINE s ostrůvkem je navržena v kombinaci s dýhou dub rustikal šedý.
Autor návrhu:
DESIGN CENTRUM Popůvky, projektant Ondřej Štěpán
More than 1,500 possibilities
We offer you more than 1,500 types of door designs and endless combinations of materials and colours for all pieces of furniture in five categories: veneer, varnish, laminate and glass with the option of surface design in gloss or matt. Get inspired and have a look at some of them.
Your interior will be awesome
Come and visit our professional network of kitchen studios HANÁK.
Quality is not just a presentation and certificates, but is mainly about the technologies, materials, fair trade and cutting-edge manufacturing facilities. Be interested in the actual quality of the product and the declared parameters.

We are professionals in our field. You will meet only with trained planners, architects and designers, who will give you always only good advice. Visualization and price offers are prepared well and quickly.

Do you need advice? Visit our studio, we will create the best ergonomic and aesthetic design of the interior for you.