ELITE kitchen
One of the most beautiful premium kitchens. Here you can see the contrast between rounded and linear shapes and the veneer and varnish used – everything is united in one remarkable unit which is contemporary as well as timeless.
Rounded = charming
the rounded shapes of the pull-outs have a unique charm.
Your guests will definitely admire these rounded shapes.
HANÁK INTERIOR CONCEPT
you can also get a dining table in the same design as this kitchen. Or perhaps furniture for
the dining room. The choice is up to you. We are able to produce any piece of furniture for your interior.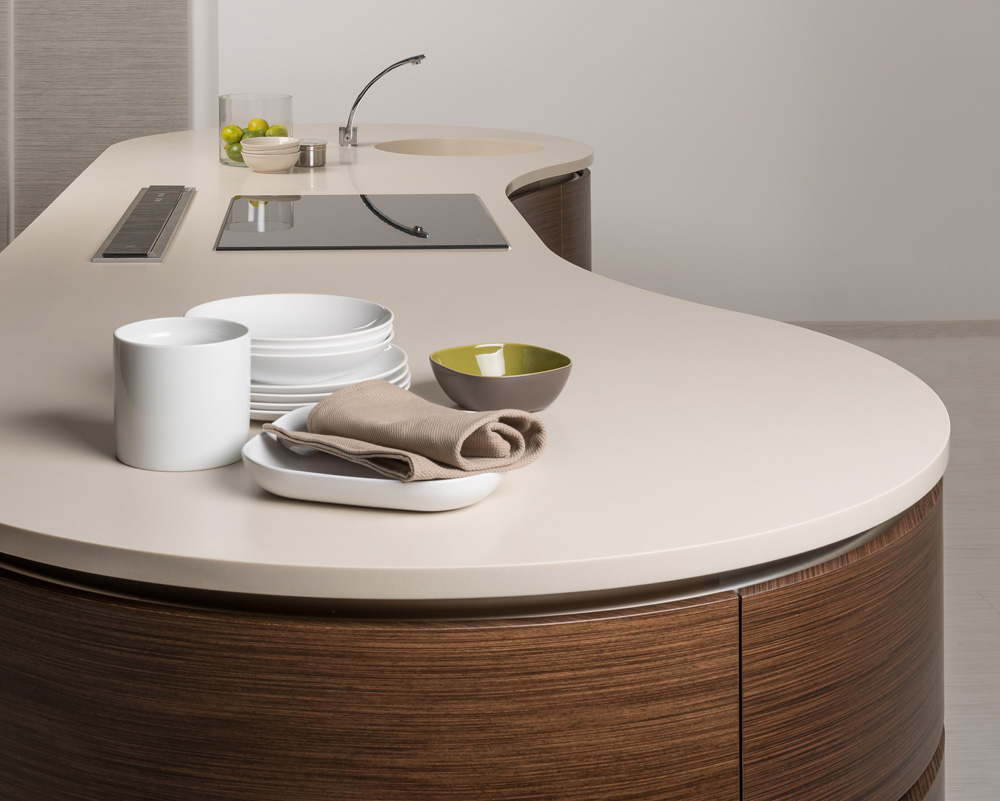 Kitchen island
in an organic design will charm you immediately with its asymmetry, precise workmanship and smooth work top.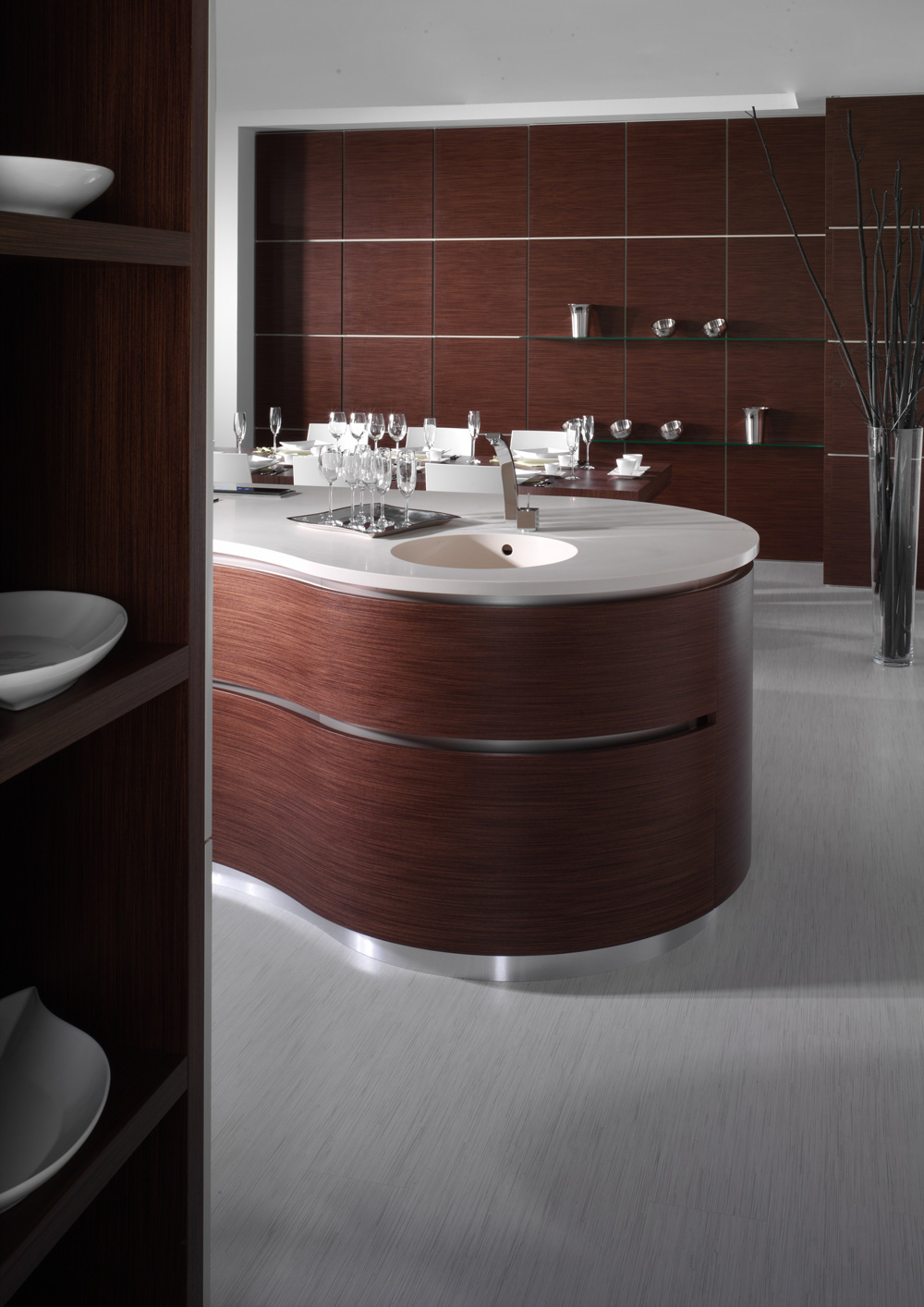 Shelve rack
a side shelving system is an ideal space for items that should always be within easy reach
or on display.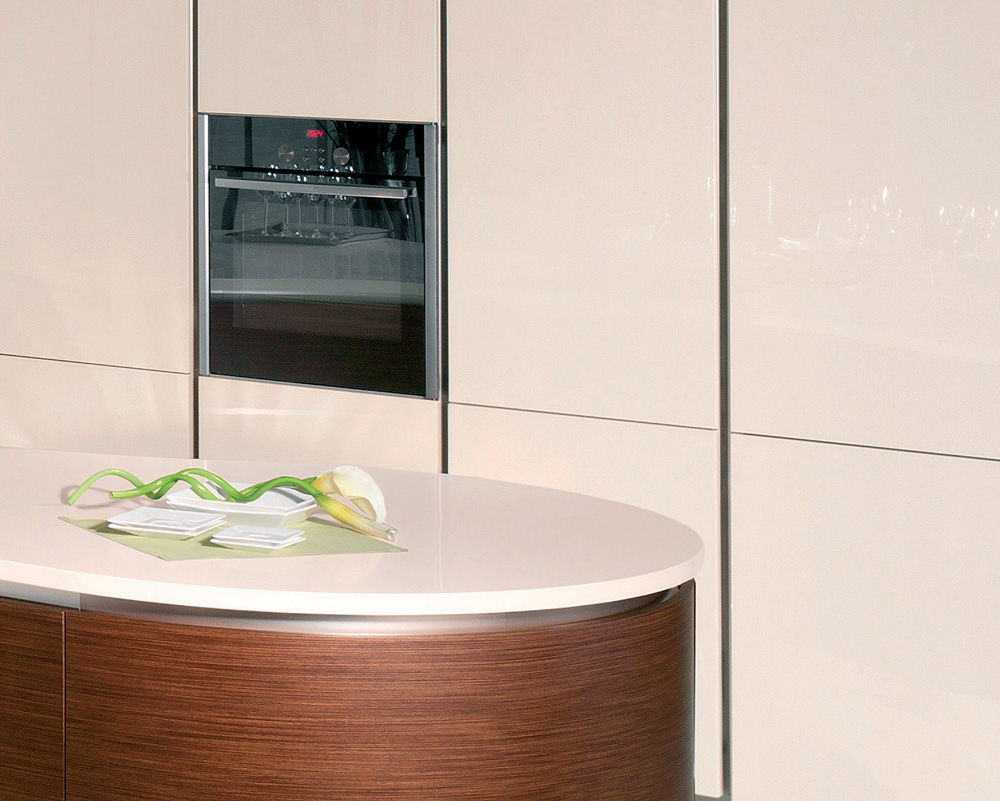 Smooth surfaces
the clean appearance is not disrupted by any useless elements. There are no handles and therefore the varnished areas stand out in all their beauty.

More than 1,500 possibilities
We offer you more than 1,500 types of door designs and endless combinations of materials and colours for all pieces of furniture in these categories: veneer, varnish, laminate and glass with the option of surface design in gloss or matt. Get inspired and have a look at some of them.
Equipment & ergonomy of kitchen
The kitchen, which saves your time and your body
Your interior will be awesome
Come and visit our professional network of kitchen studios HANÁK.
Quality is not just a presentation and certificates, but is mainly about the technologies, materials, fair trade and cutting-edge manufacturing facilities. Be interested in the actual quality of the product and the declared parameters.

We are professionals in our field. You will meet only with trained planners, architects and designers, who will give you always only good advice. Visualization and price offers are prepared well and quickly.

Do you need advice? Visit our studio, we will create the best ergonomic and aesthetic design of the interior for you.