Kitchen and living room, lacquer champagne gloss (5)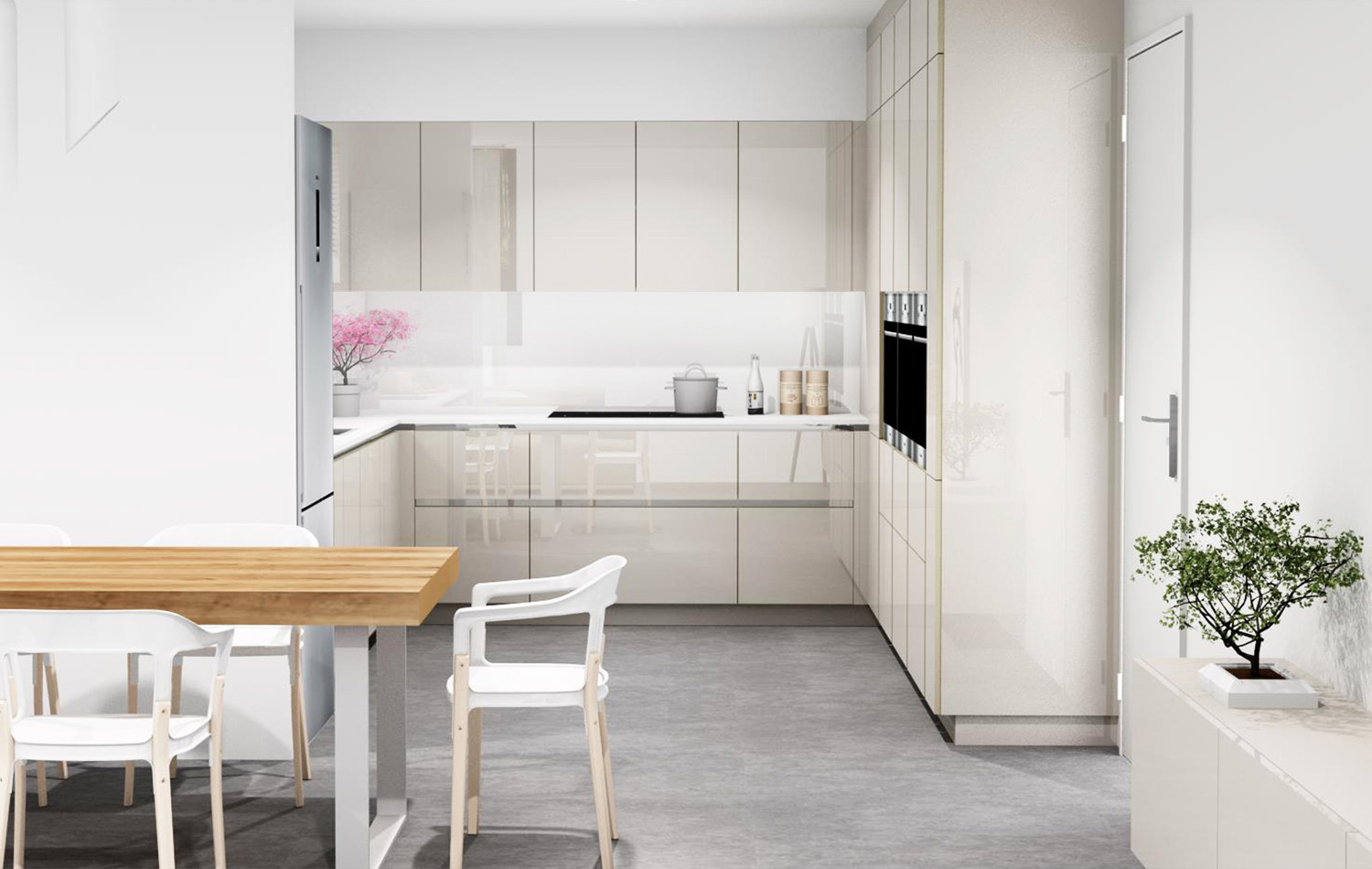 Champagne
Novinka roku 2015, působivý odstín laku champagne ve vysokém lesku. Předpovídáme
mu zářnou budoucnost.
Kuchyně ELITE
V jednoduchosti je krása. Proto naši zákazníci často touží právě po modelu ELITE, který toto přísloví splňuje do puntíku.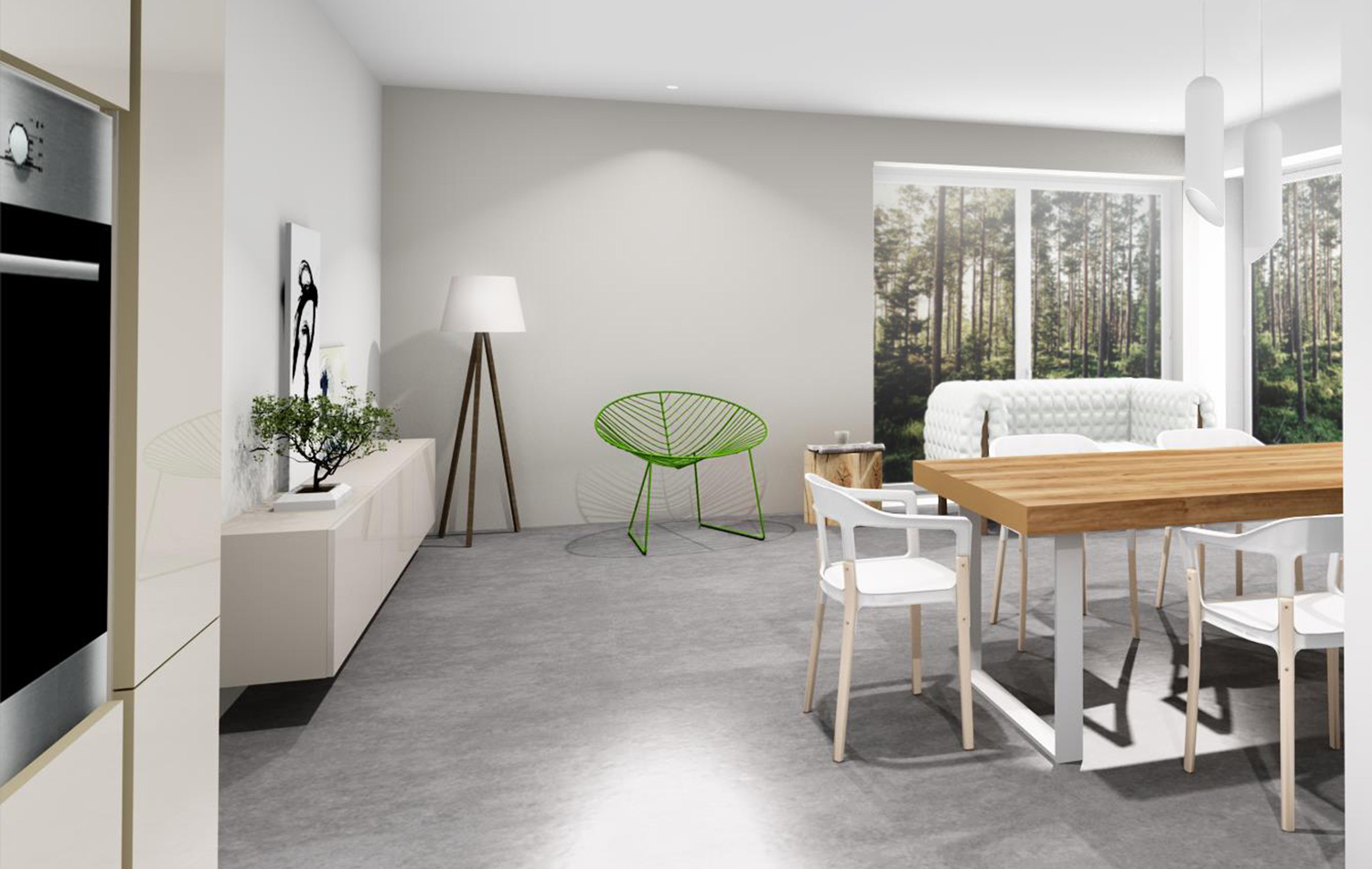 Obývací pokoj
Do něj náš architekt navrhl jednoduché spodní skříňky, například pro dekorace. Zákazník preferuje minimalismus, proto je sestava velmi decentní.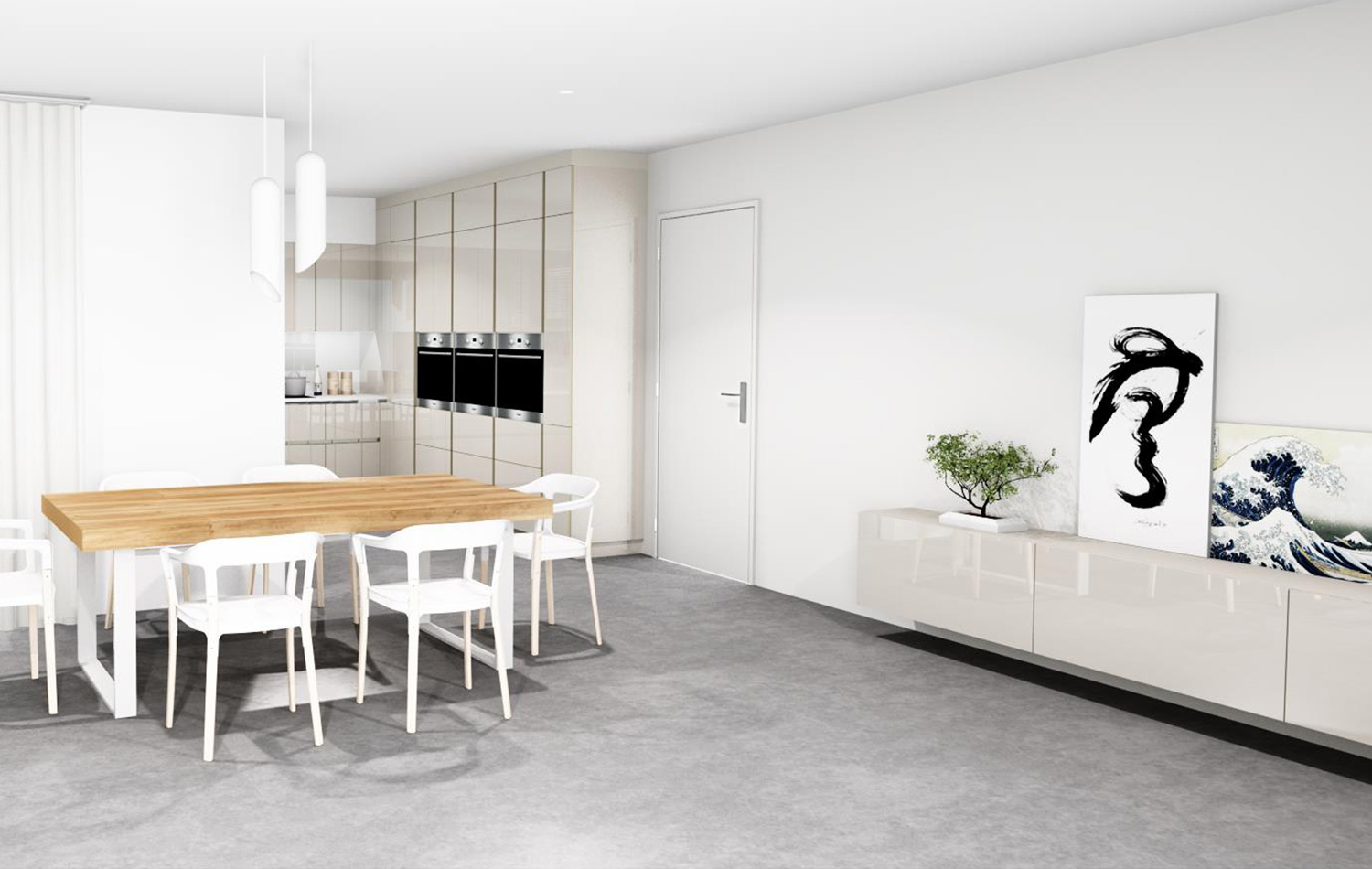 Střídmost
Střídmé světlé barvy a jednoduchý nábytek. Díky tomu působí menší prostor velmi vzdušně. Dýhovaná deska jídelního stolu je pěkným detailem.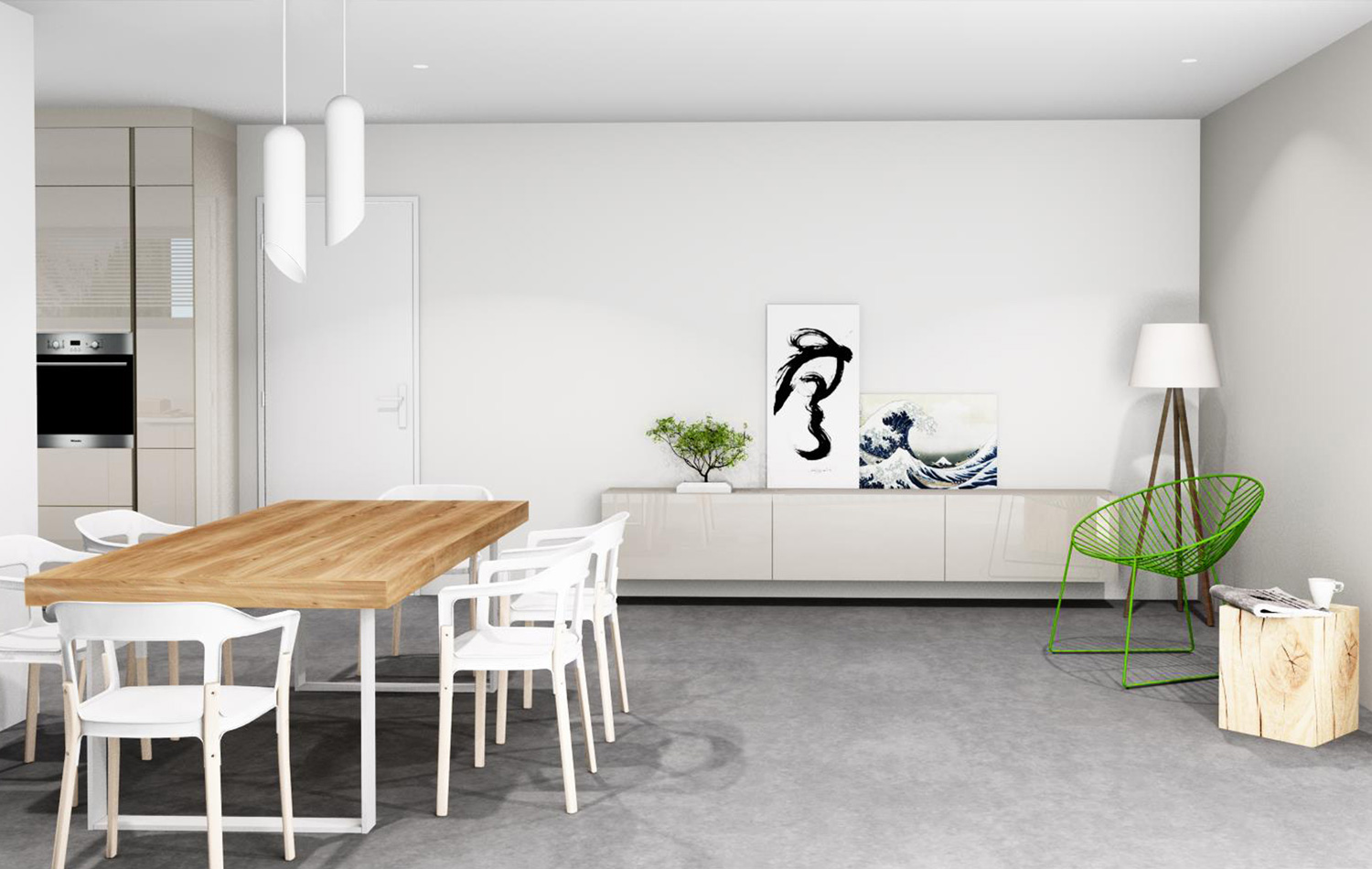 Úhel pohledu
Z kteréhokoliv úhlu pohledu je tento návrh velmi příjemný. Architekt se trefil do vkusu majitele.
Autor návrhu:
HANÁK FORUM Praha, projektant Kateřina Zemánková
Your interior will be awesome
Come and visit our professional network of kitchen studios HANÁK.
Quality is not just a presentation and certificates, but is mainly about the technologies, materials, fair trade and cutting-edge manufacturing facilities. Be interested in the actual quality of the product and the declared parameters.

We are professionals in our field. You will meet only with trained planners, architects and designers, who will give you always only good advice. Visualization and price offers are prepared well and quickly.

Do you need advice? Visit our studio, we will create the best ergonomic and aesthetic design of the interior for you.