Interior in natural oak veneer / beige gloss lacquer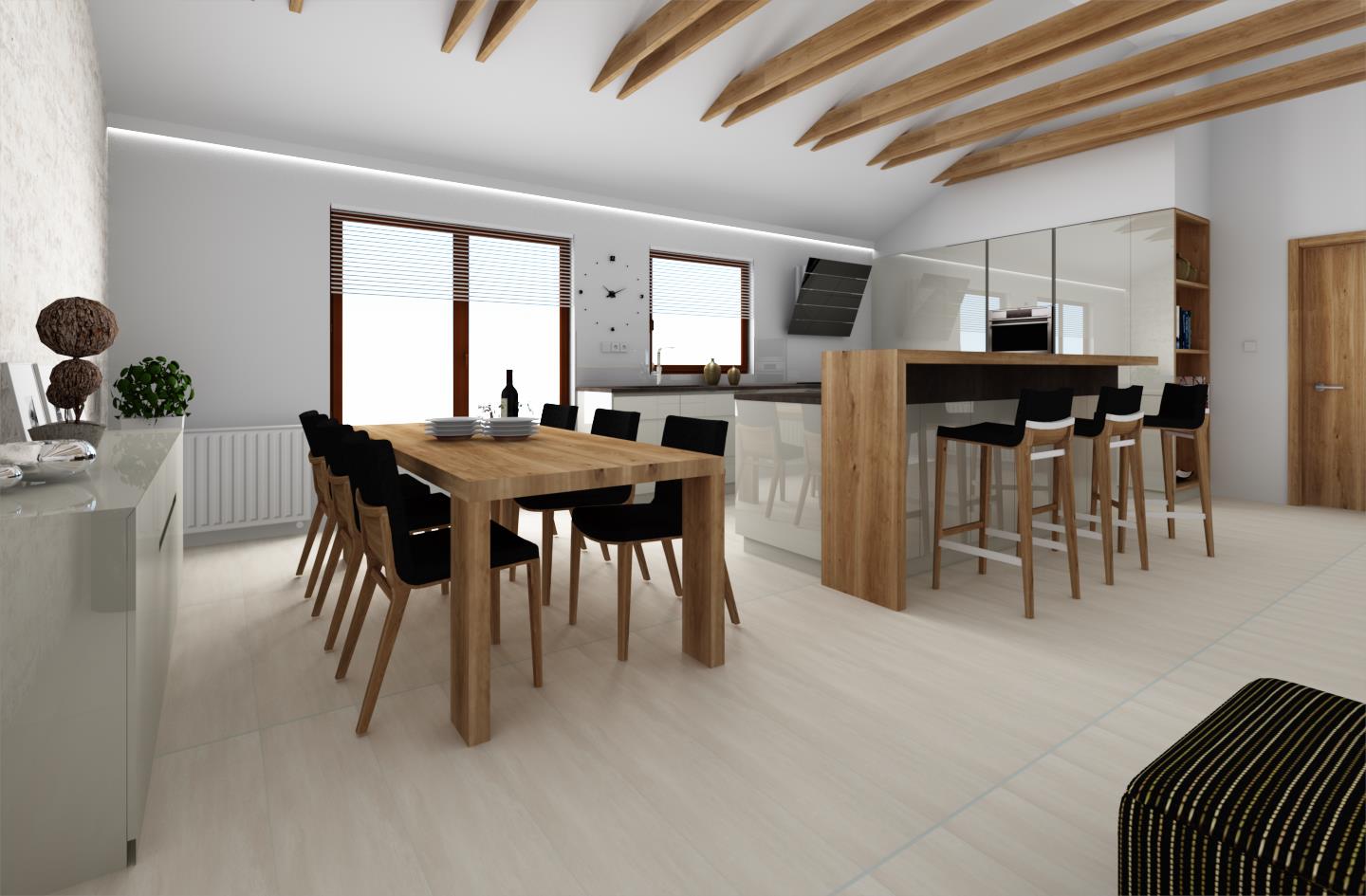 Dub rustikal
Právem jedna z nejoblíbenějších dýh v nabídce HANÁK. Dub rustikal přírodní je vyhledávaný
pro originální strukturu dřeviny.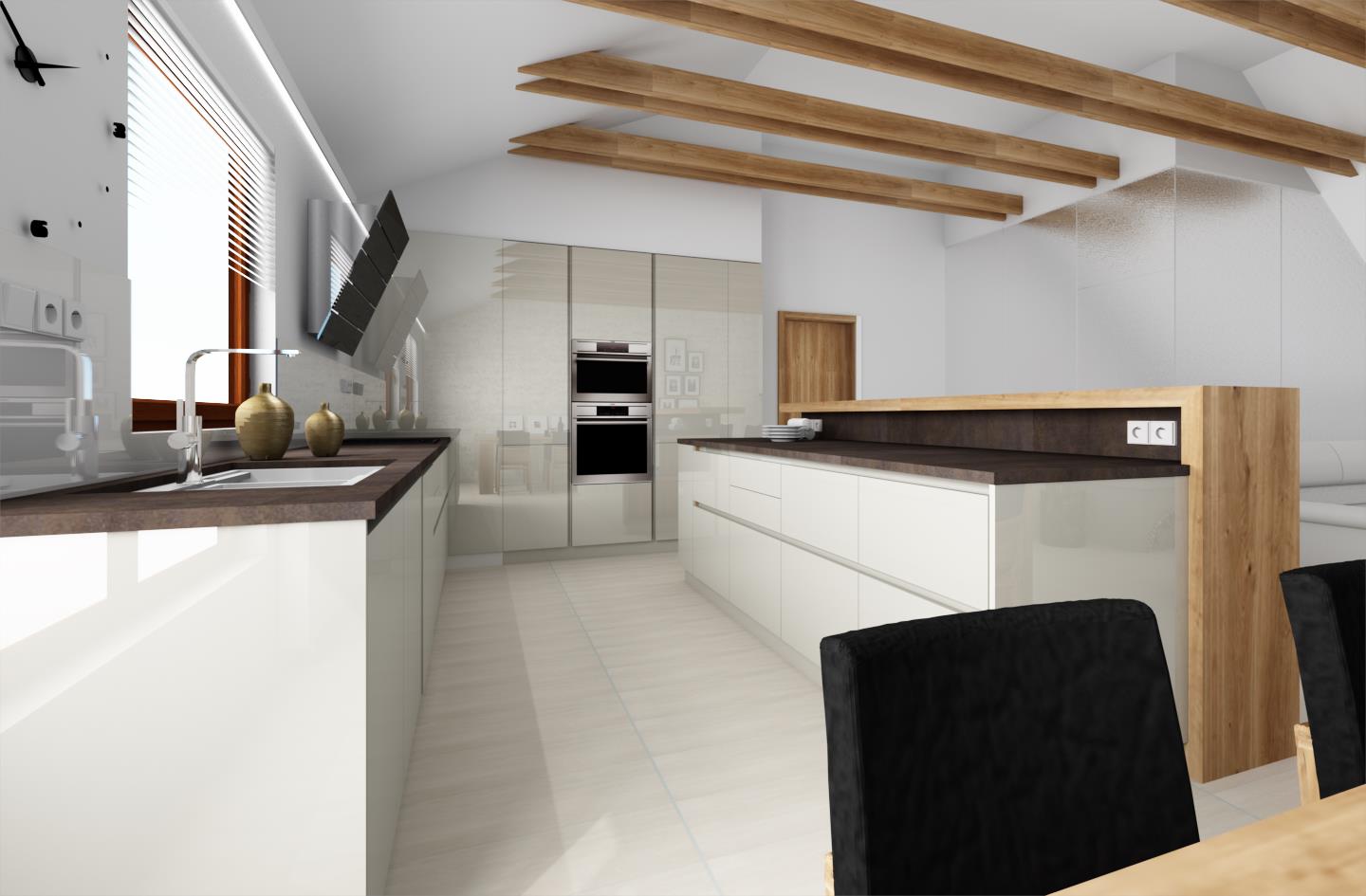 7vrstvý lak
Béžový lak působí velmi jemně, má decentní světlou barvu, která krásně vyniká ve vysokém lesku a ve zvoleném modelu kuchyně ELITE.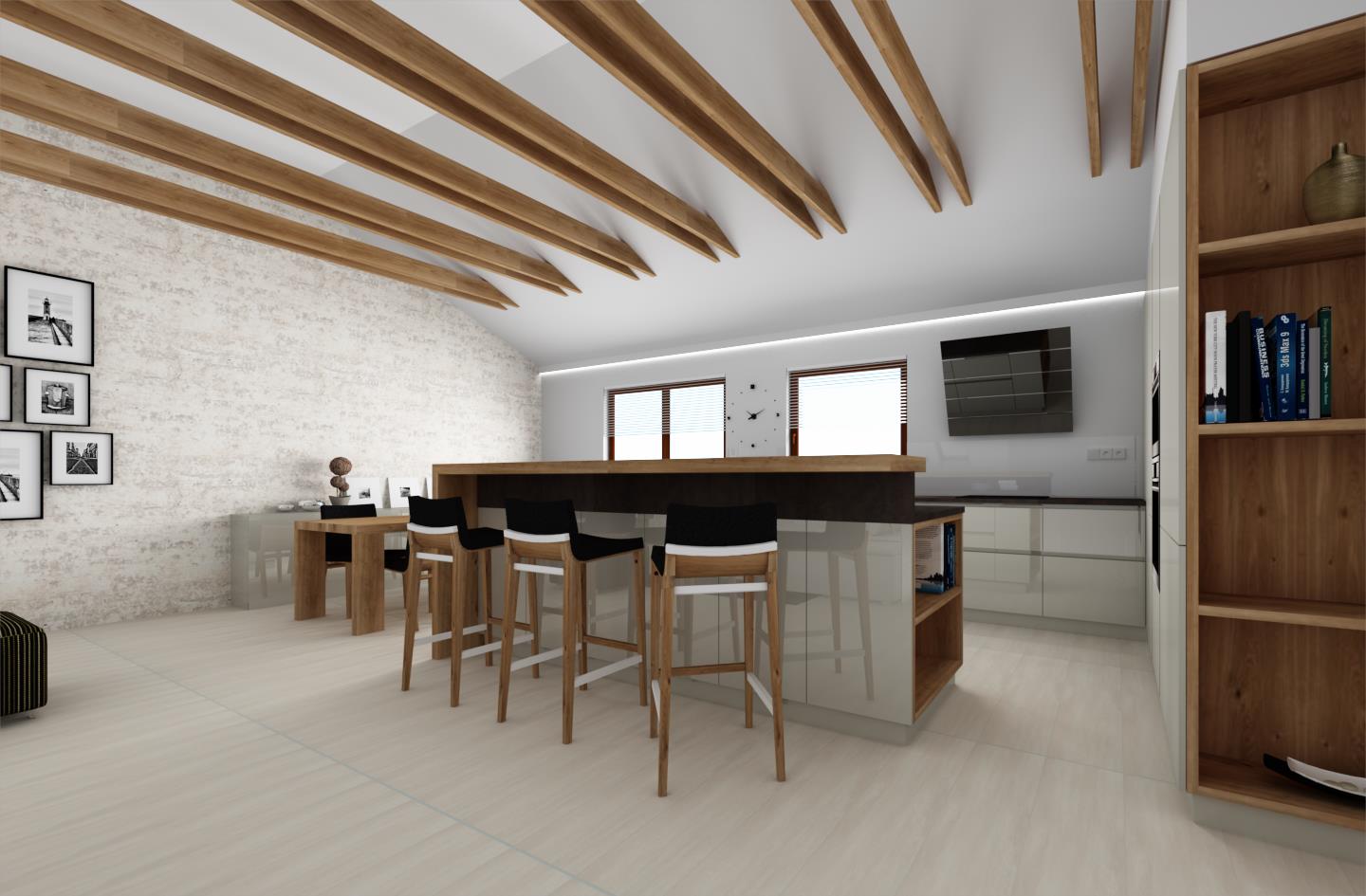 Interiéry HANÁK
Podkrovní místnosti mají své kouzlo a naši architekti ho dokážou umocnit krásným nábytkem. V pozadí je solitér ve stejném odstínu laku a jídelní stůl ve stejné dýze, obojí z produkce HANÁK.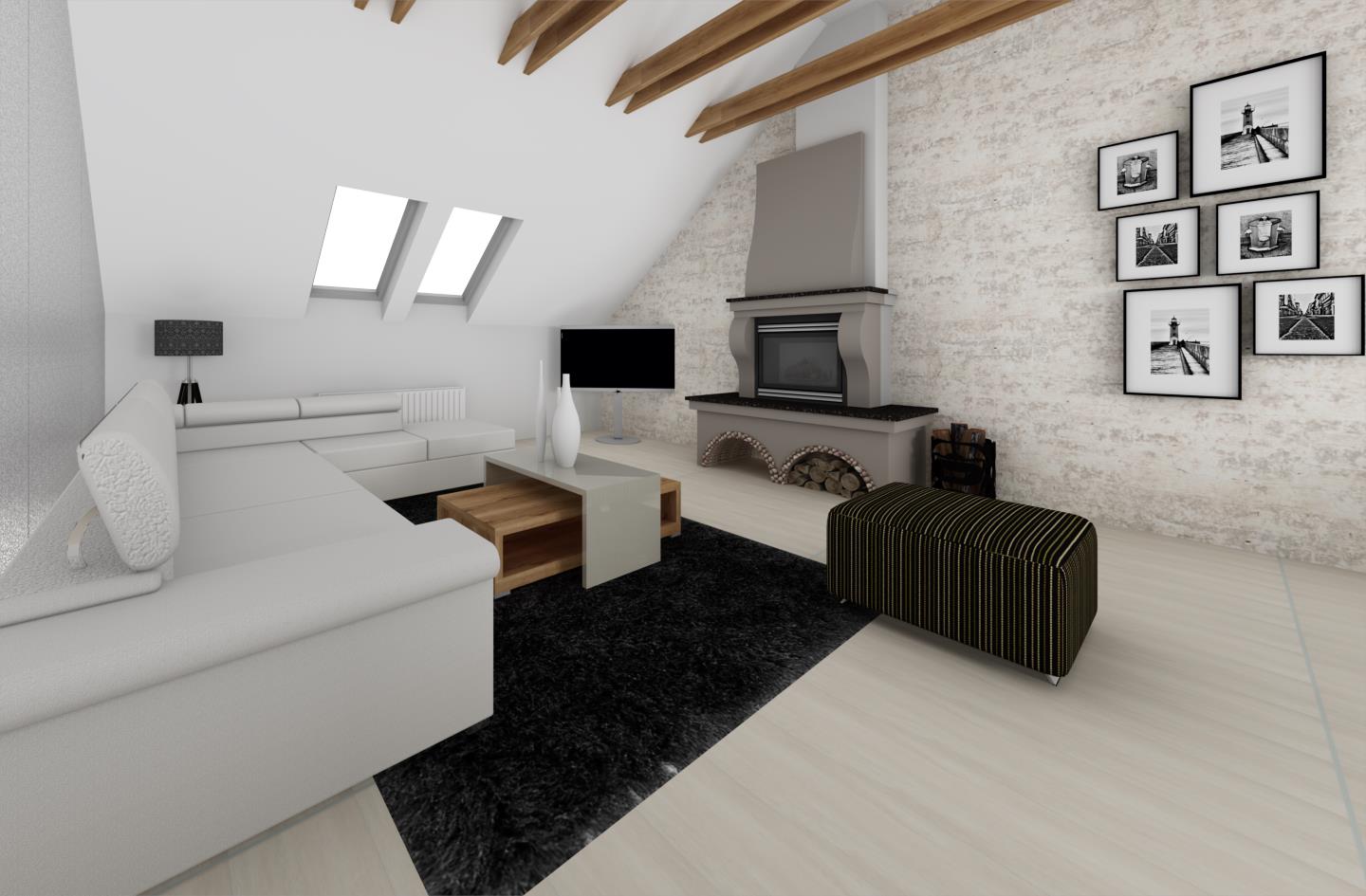 Stolek KS02
V části obývacího pokoje dominuje sedačka, krb a z nábytku je doplněn náš konferenční stolek KS02.
Autor návrhu:
DESIGN CENTRUM Popůvky, projektant Miroslav Havránek
More than 1,500 possibilities
We offer you more than 1,500 types of door designs and endless combinations of materials and colours for all pieces of furniture in these categories: veneer, varnish, laminate and glass with the option of surface design in gloss or matt. Get inspired and have a look at some of them.
Your interior will be awesome
Come and visit our professional network of kitchen studios HANÁK.
Quality is not just a presentation and certificates, but is mainly about the technologies, materials, fair trade and cutting-edge manufacturing facilities. Be interested in the actual quality of the product and the declared parameters.

We are professionals in our field. You will meet only with trained planners, architects and designers, who will give you always only good advice. Visualization and price offers are prepared well and quickly.

Do you need advice? Visit our studio, we will create the best ergonomic and aesthetic design of the interior for you.