Interiér v kombinaci laku a dýhy
Krásný interiér v kombinaci bílého laku antik a dýhy dubu amerického OLD.
Vše sladěno dle HANÁK INTERIOR CONCEPT.
ELITE/LINE
Kuchyně ELITE/LINE s dominantním ostrůvkem. Zvolená kombinace barev a materiálů spolu dokonale funguje.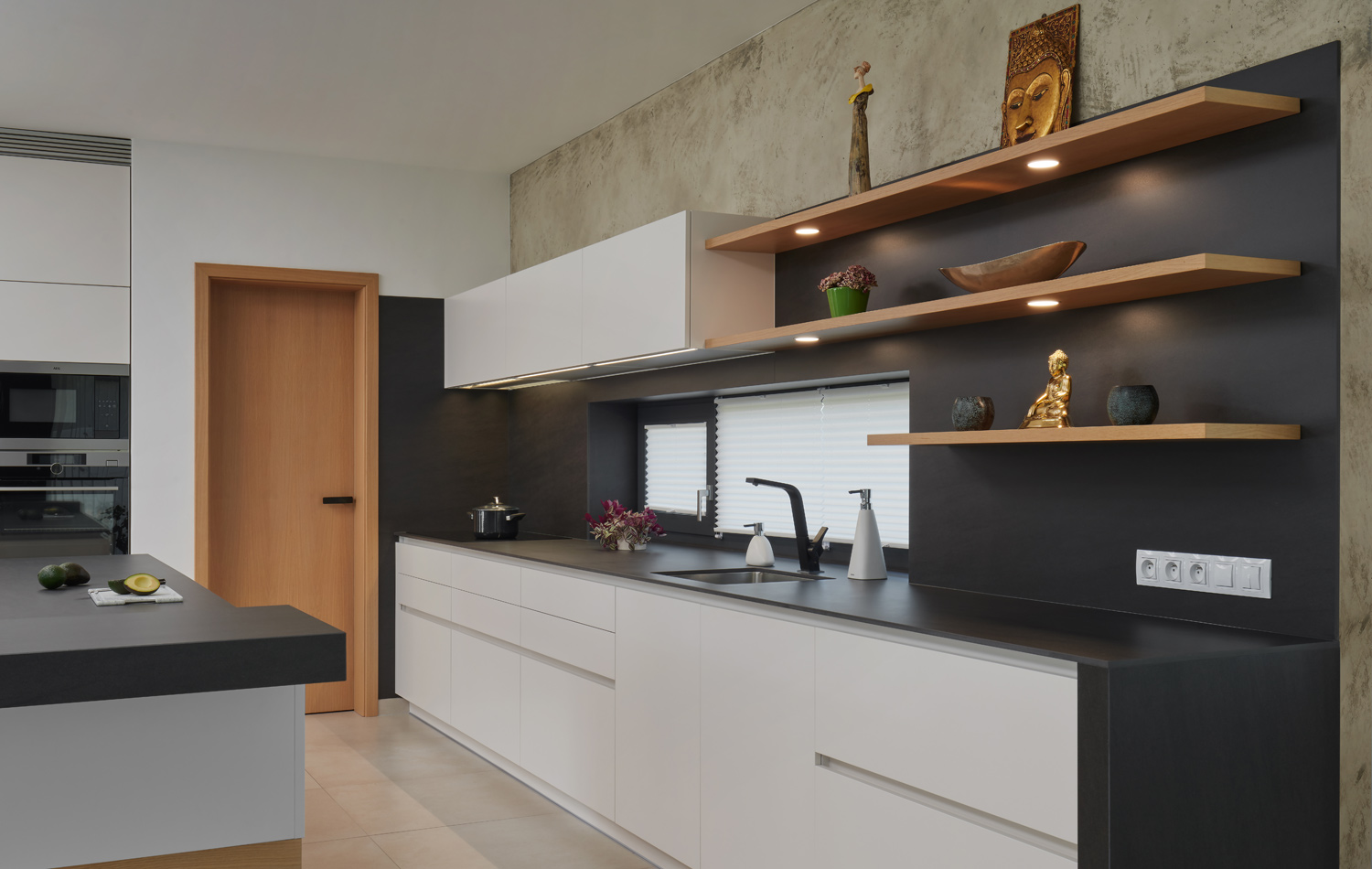 ČISTÉ LINIE
Bezúchytkové provedení dodává kuchyni čistý a elegantní vzhled.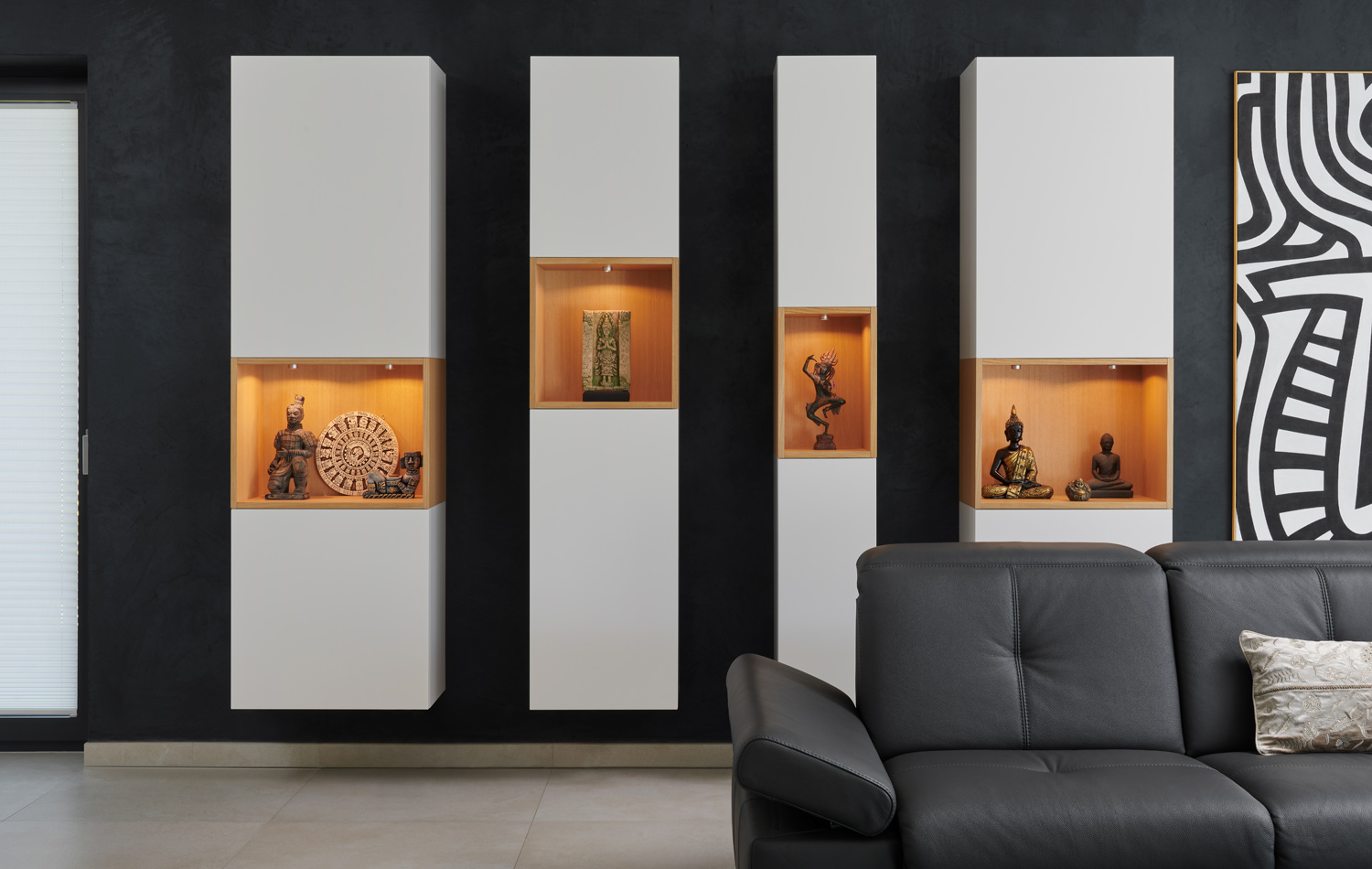 NA MÍRU
Výroba na míru je naší velkou předností. Specifické skříňky skvěle vyplnily a pozvedly prostor v obývacím pokoji.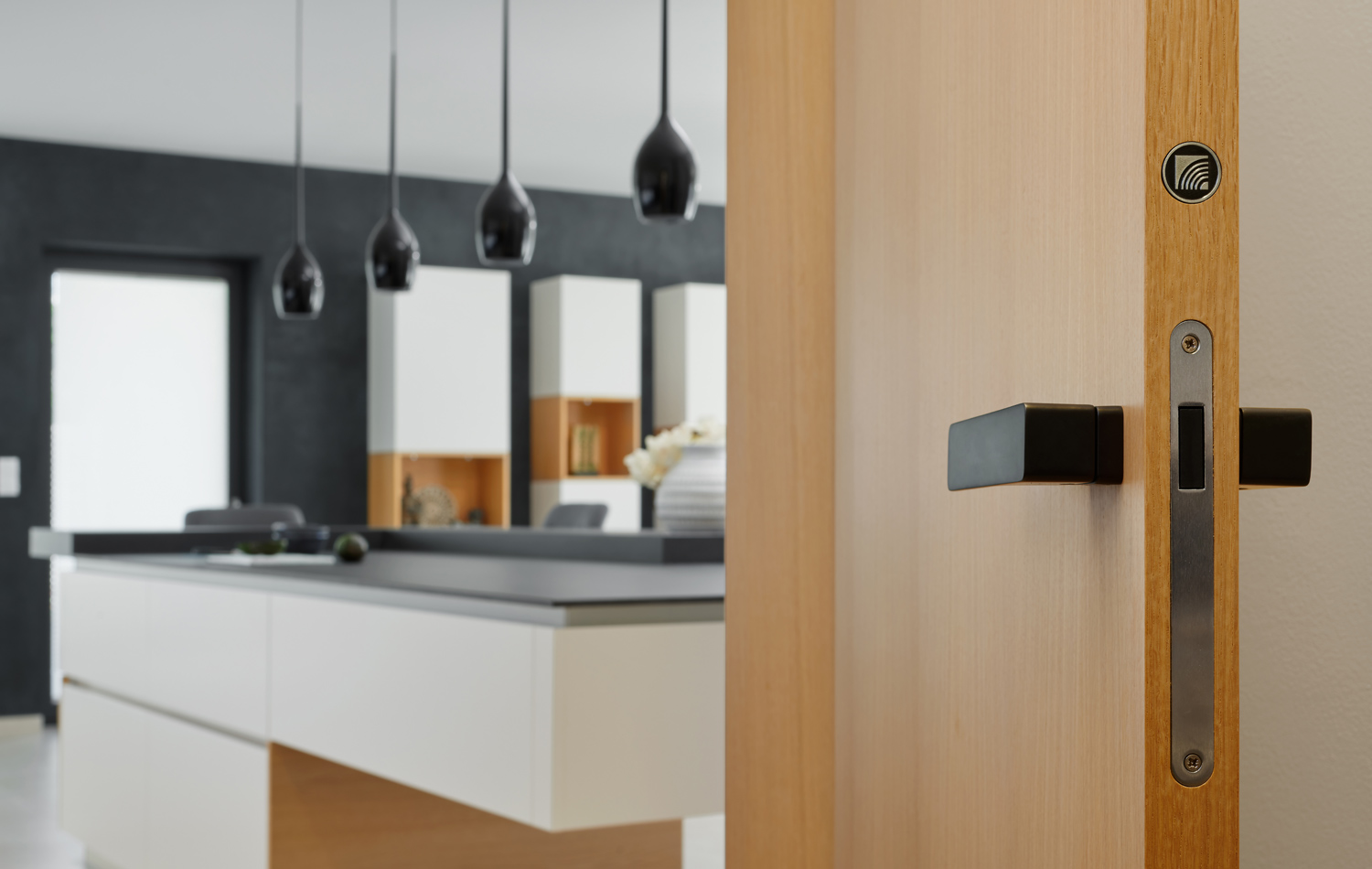 SPACE
Dveře SPACE v dýze dubu amerického OLD perfektně ladí s celým interiérem.
Zakázku realizovalo studio: HANÁK FORUM, Praha
Your interior will be awesome
Come and visit our professional network of kitchen studios HANÁK.
Quality is not just a presentation and certificates, but is mainly about the technologies, materials, fair trade and cutting-edge manufacturing facilities. Be interested in the actual quality of the product and the declared parameters.

We are professionals in our field. You will meet only with trained planners, architects and designers, who will give you always only good advice. Visualization and price offers are prepared well and quickly.

Do you need advice? Visit our studio, we will create the best ergonomic and aesthetic design of the interior for you.