Interiér s dominantní tmavou kuchyní
Kuchyně LINE v atraktivním matném laku. Titanový odstín si stále více získává oblibu u našich klientů. Skvěle se kombinuje s dřevinou i světlejším odstínem laku. Všimněte si interiérových dveří naší výroby. Vše sladěné ve stejném designu a materiálu.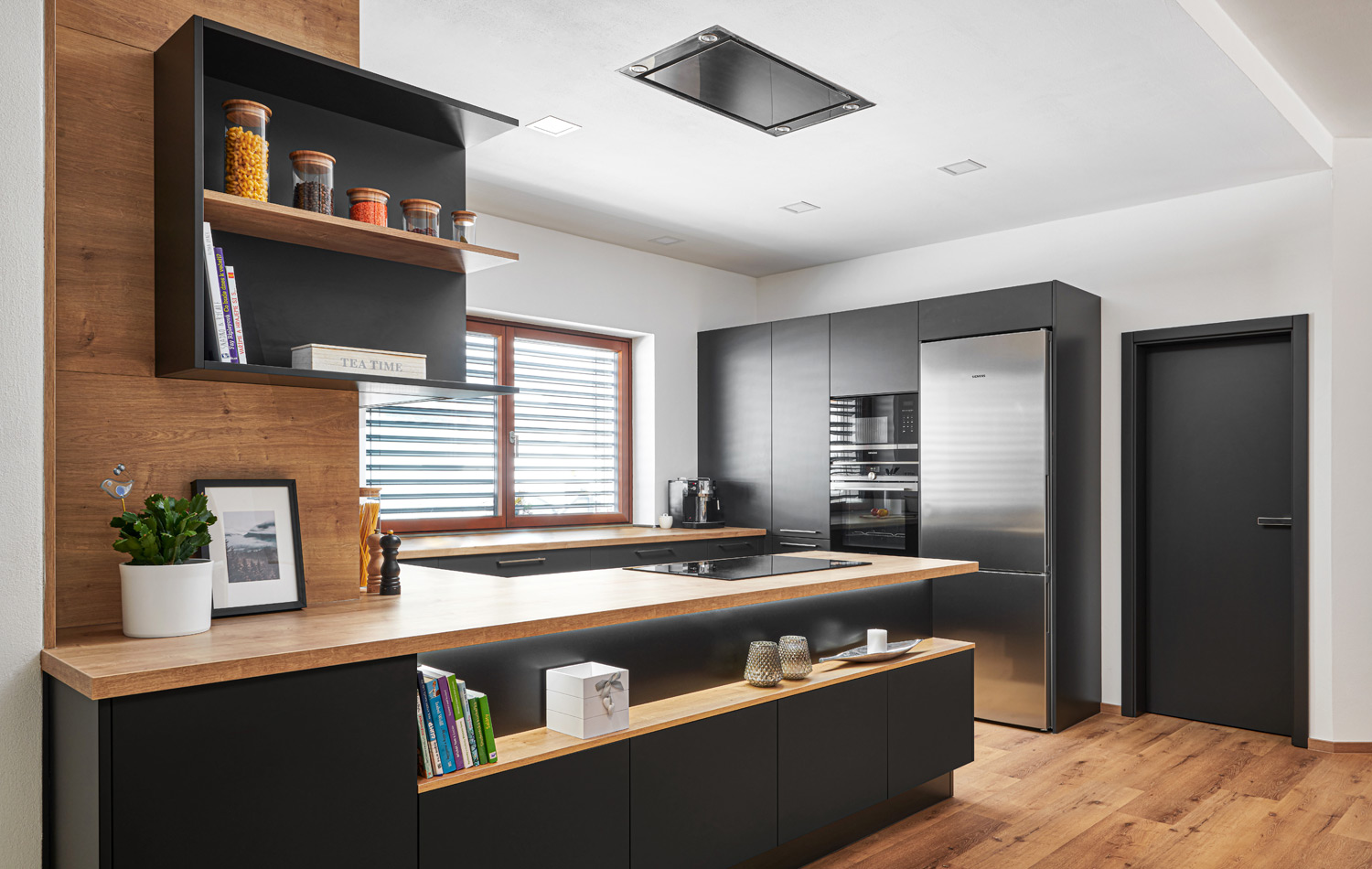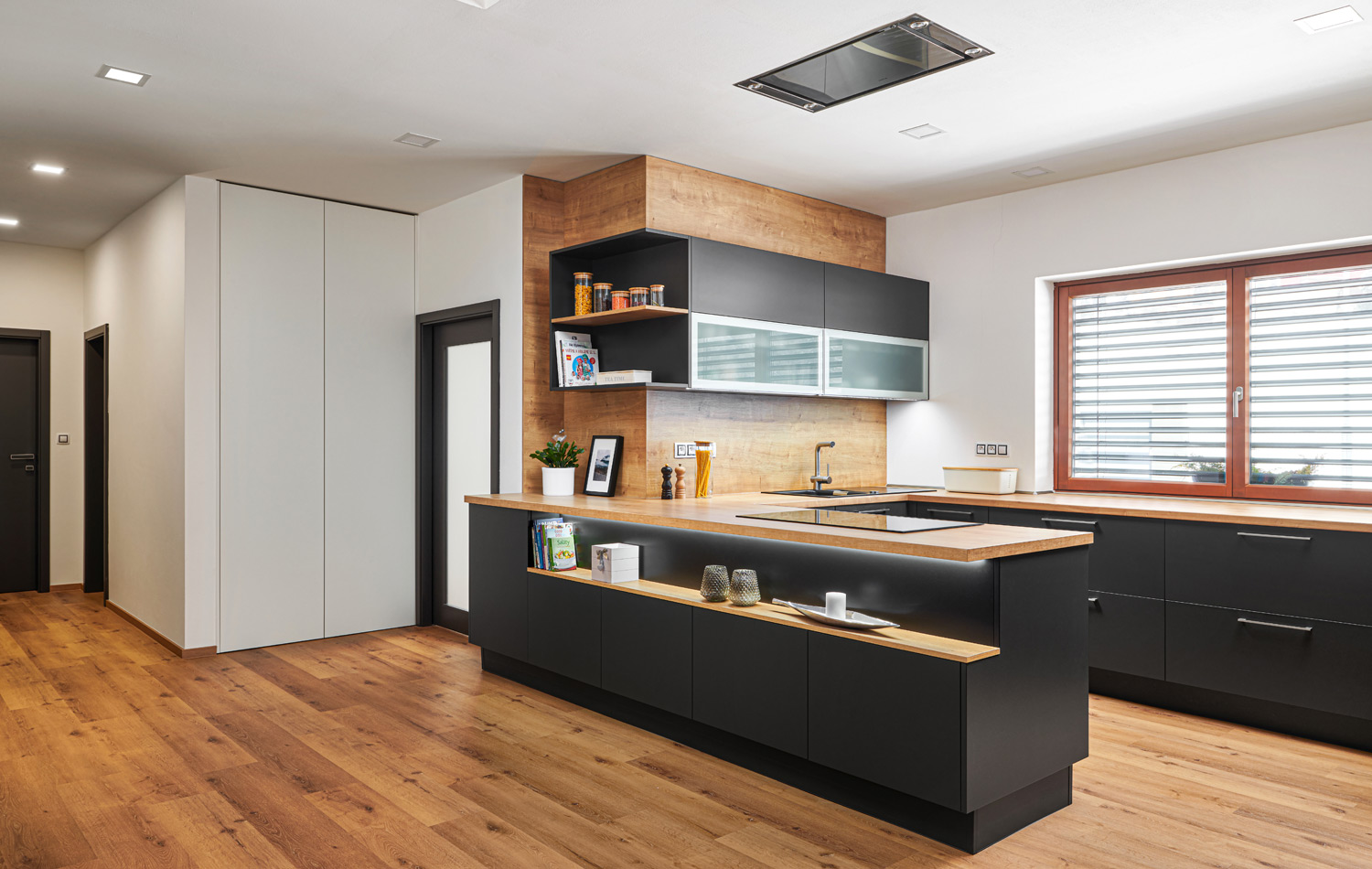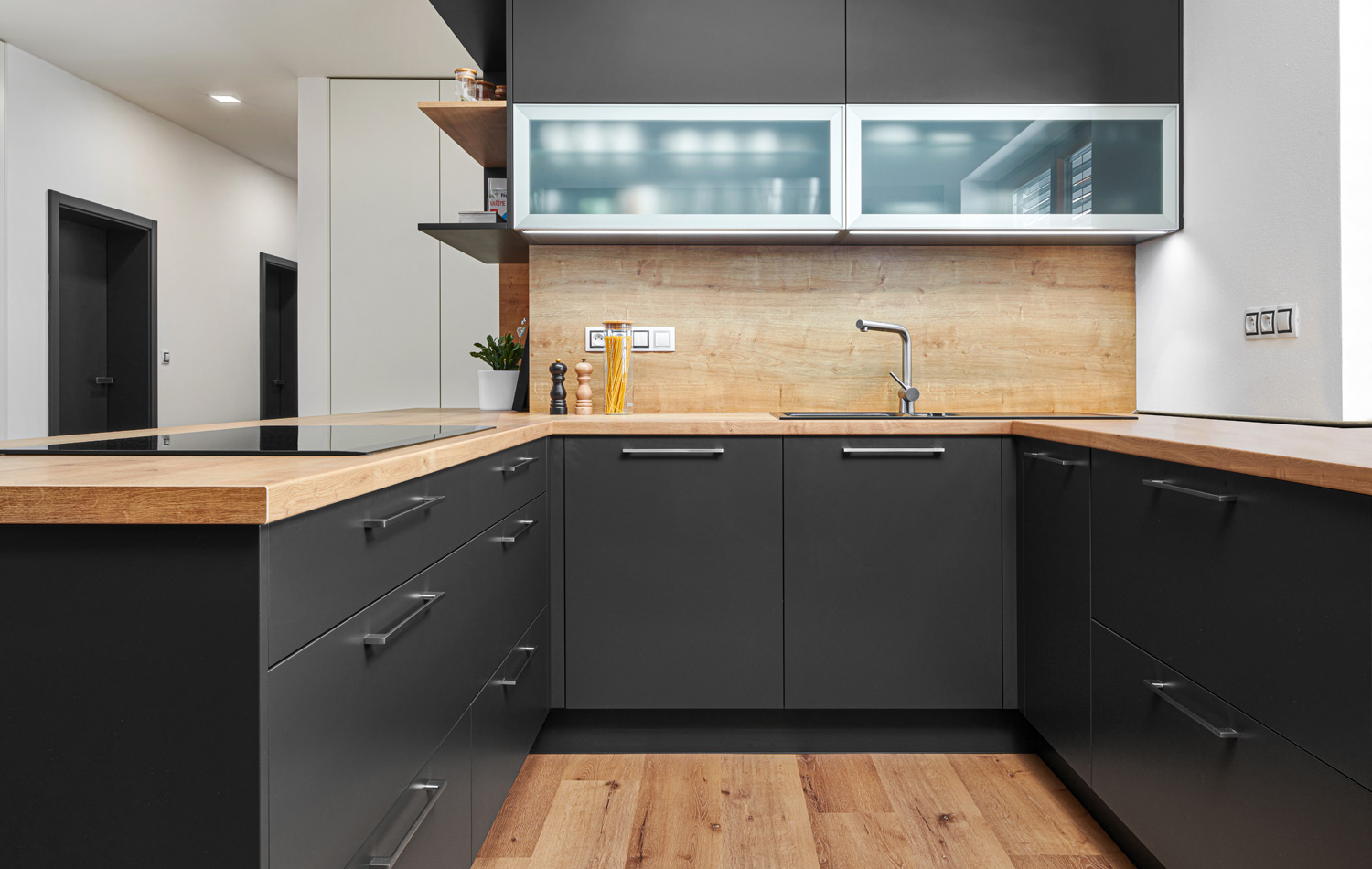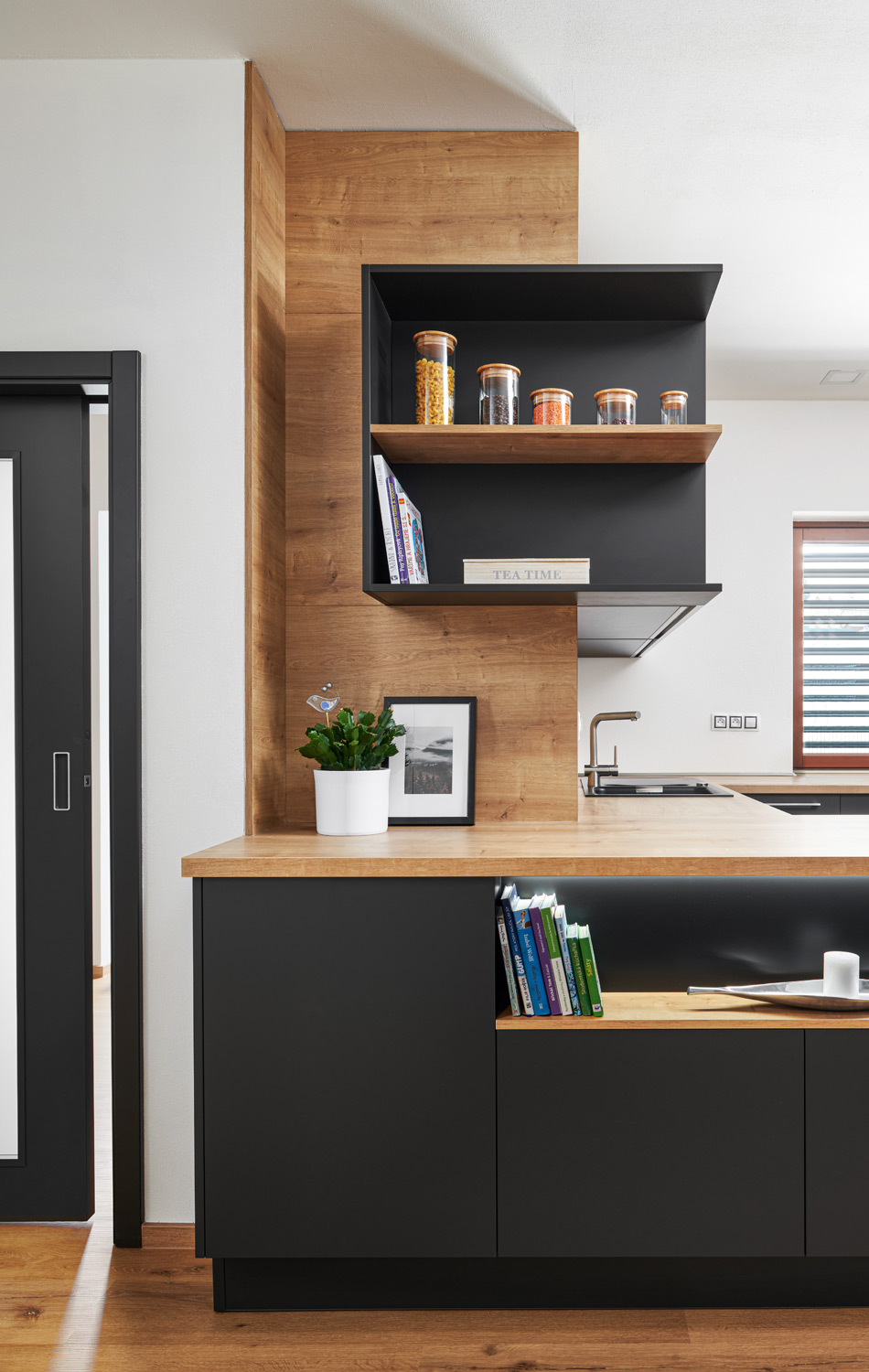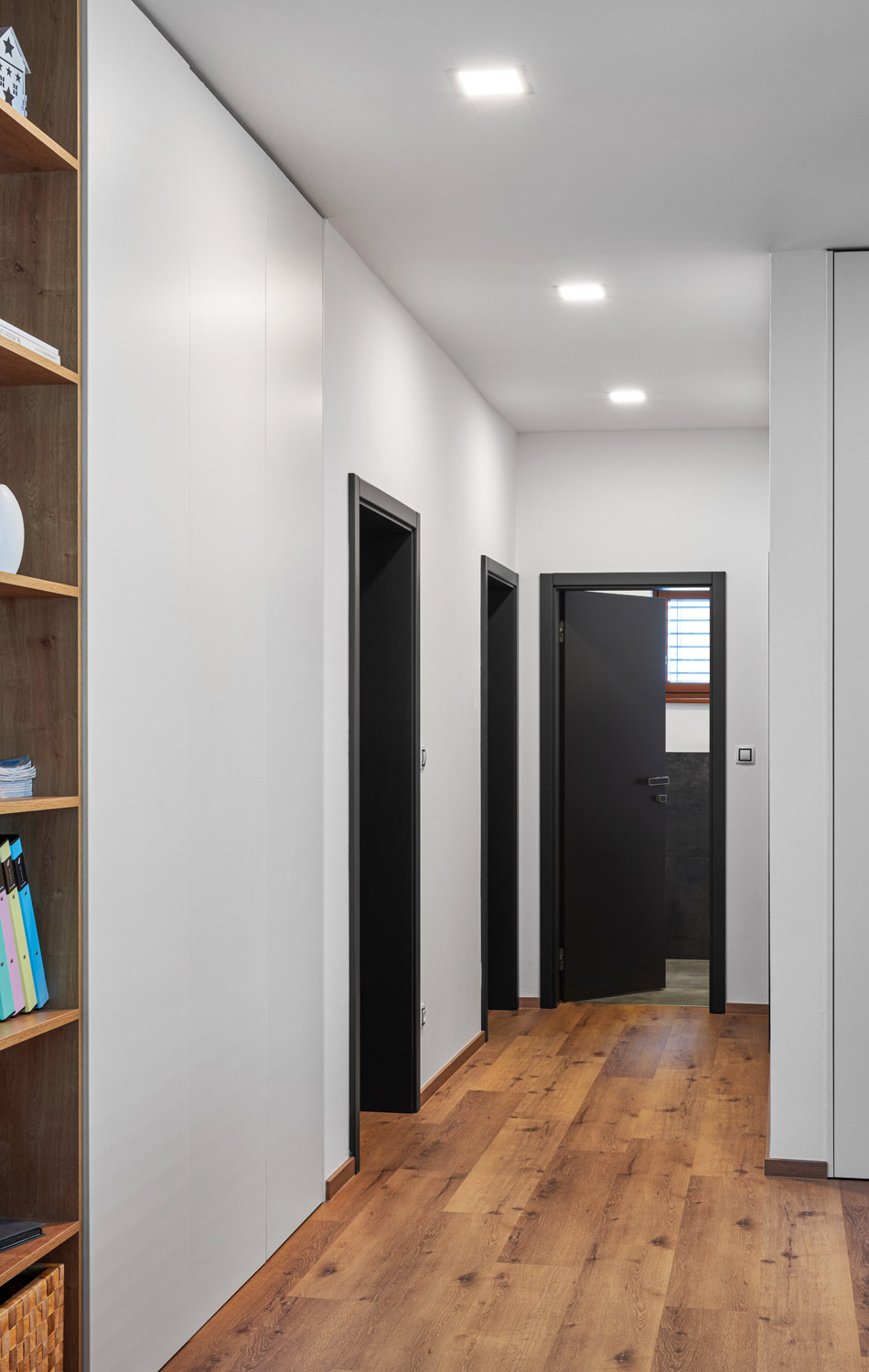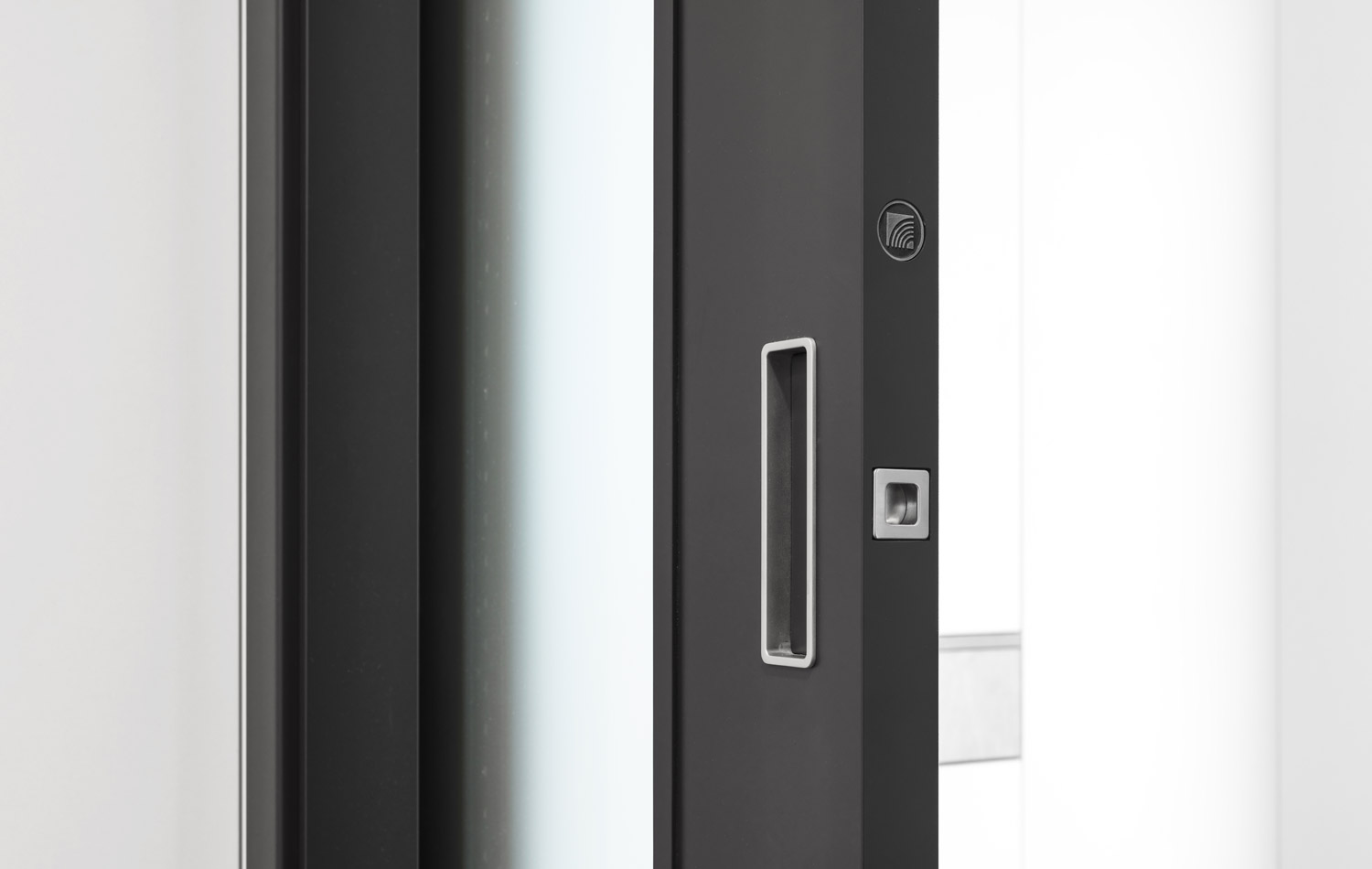 Zakázku realizovalo studio: HANÁK OPTIMAL INTERIÉRY, České Budějovice
Your interior will be awesome
Come and visit our professional network of kitchen studios HANÁK.
Quality is not just a presentation and certificates, but is mainly about the technologies, materials, fair trade and cutting-edge manufacturing facilities. Be interested in the actual quality of the product and the declared parameters.

We are professionals in our field. You will meet only with trained planners, architects and designers, who will give you always only good advice. Visualization and price offers are prepared well and quickly.

Do you need advice? Visit our studio, we will create the best ergonomic and aesthetic design of the interior for you.