HARMONY closet system
HARMONY – a practical closet system for your clothing and seasonal items. The system is designed according to the ergonomic principles of storage furniture and meets the tough requirements of its users.
Colour options
do not limit yourself to just one colour shade or wood pattern finish and try combining. You can choose different colour shades for the drawer front and back, thus creating your own unique set of furniture.

More than 1,500 possibilities
We offer you more than 1,500 types of door designs and endless combinations of materials and colours for all pieces of furniture in five categories: veneer, varnish, laminate and glass with the option of surface design in gloss or matt. Get inspired and have a look at some of them.
For easy orientation our architects and designers have prepared recommended combinations of colors and materials. Get inspired and fulfill your dream.
Dark combinations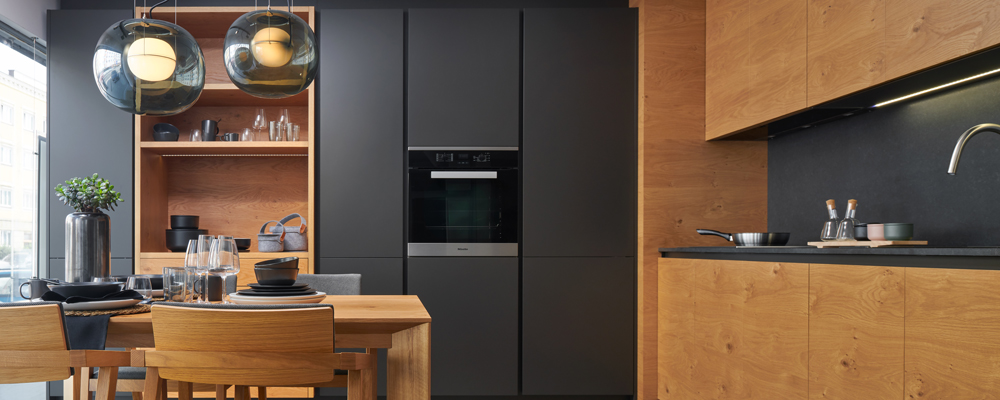 Light combinations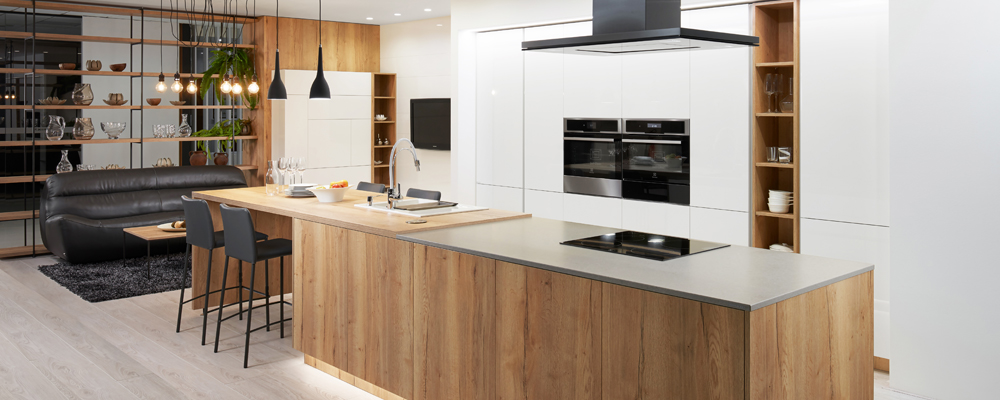 Rustic combinations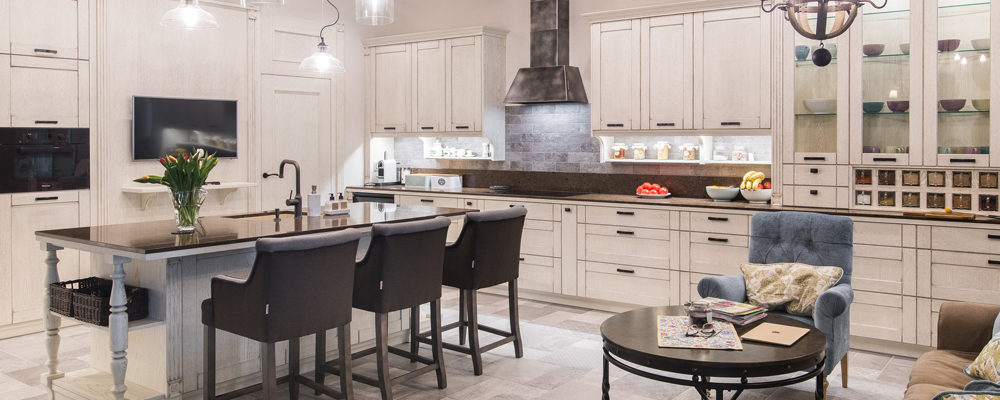 Představujeme nové modely a materiály, které odpovídají aktuálním trendům a požadavkům. Kolekce HANÁK vychází z vlastního konceptu pro vybavení celého interiéru v jednotném designu, materiálu a kvalitě – INTERIOR CONCEPTu. Seznamte se s modely, materiály a odstíny, které jsme po vás do naší nabídky doplnili.
Nové modely
Naše aktuální kolekce obsahuje 4 nové modely dvířek, které jsme navrhovali s důrazem na kvalitu a ergonomii. Při navrhování jsme se řídili aktuálními trendy a výsledkem je design, který je nejen estetický, ale především praktický.
UNO

SOLID

CONTURA

LYON

UNO

SOLID

CONTURA

LYON
Laky PremiumCollection
V reakci na aktuální trendy jsme do naší nabídky zařadili také metalické odstíny, které vašemu interiéru přidají ten pravý punc exkluzivity a prémiovosti.
Stříbrná metalíza tmavá

Zlatá matalíza
Oboustranný lak vysoký lesk
Titan star lesk
Oboustranný lak sametový mat
Titan star mat
Laky Trendcollection
Jednostranný lak vysoký lesk
Bílá orion

Šedá lesk

Titan star lesk
Jednostranný lak sametový mat
Bíla polar mat

Šedá mat

Titan star mat
Přírodní dýhy Premiumcollection
Co je víc než kvalitní přírodní materiál? Prémiové dýhy jsou pečlivě vybírané a skládané tak, aby jejich vzor navazoval v celém interiéru. Kromě toho jsou opatřeny speciálním nano lakem, který zvyšuje jejich odolnost.
Nadstandardní dýhy
Palisandr santos

Dub selský OLD

Ořech americký fládrový
Dubová dýha PREMIUM
Dub rustikální
Dub rustikal přírodní

Dub rustikal OLD

Dub rustikal šedý

Dub rustikal hnědý

Dub americký carbon
Dub americký
Dub americký přírodní

Dub americký OLD

Dub americký šedý

Dub americký hnědý

Dub americký carbon
Přírodní dýhy Trendcollection
Dub trend přírodní

Dub trend old

Dub Trend šedý

Dub trend hnědý

Dub
Lamina Trendcollection
Dřevodekory
Lamino je v dnešní době jedním z nejpoužívanějších materiálů, je cenově dostupné, praktické a s naší nabídkou dekorů, které jsou k nerozeznání od přírodních dýh, taky velmi vzhledné.
White wood

Dub selský světlý

Dub selský světlý

Dub rustikal přírodní

Ořech Arezzo

Dub rustikal hnědý

Carbon wood
Lesklá lamina
Champagne lesk

Titan lesk
Matná lamina
Titan
Korpusy
Šedá

Titan
Range of handles
Handles are an essential complement to almost every door and every drawer. Their appearance changes with the latest trends and you can choose from a wide range of stylish, rustic, ceramic, glass, round, angular or designer handles.
Modern handles
U69

U113

U114

U118

U133

U137

U138

U183

U184

U187

U190

U191

U226

U236

U237

U256

U257

U263
Classic handles
U95

U139

U140

U141

U142

U143

U144

U145

U146

U147

U148

U149

U150

U193-1 / U193-2

U195

U219-1 / U219-2

U224

U227

U228

U229

U232

233

U234

U235

U244-1 / U244-2

U245

U246

U247

U248

U249

U250

U251

U252

U253

U254

U255
Equipment & ergonomics of closets and wardrobes
Closets and wardrobes for organizing your life
Ergonomics
Every home needs adequate storage space for the actual clothing of its inhabitants as well as for other household equipment that must be organized and stored somewhere. This function is fulfilled by wardrobe cabinets, saparate wardrobes and other storage systems.
There are these types of wardrobes:
free-standing wardrobes
built-in wardrobes
The choice is limited only by space.
Wardrobes are available with sliding or side-hung doors. Door panels are available in surface finish of veneer, varnish, LTD, mirror and colourful glass.
The front area of built-in wardrobes does not have to be necessarily in one decor; you can choose mirror, colourful glass or natural materials.
Handles
Nowadays, there is a wide choice of handles both trendy and stylish. The handle you choose should correspond with the whole design of the wardrobe. Handles can be large and dominant, or unobtrusive.
Some wardrobes can be fitted with elegant milled handles where the inner area can be veneered or varnished.
Inner fittings
Are you thinking of installing something in your wardrobe to make it more practical? Do you need a special hanger for trousers or ties? If yes, just go for it! But the most important part of your wardrobe are quality drawers, shelves and wardrobe bars.
You can also take advantage of sliding and rotating hangers with easy access. Meanwhile, items that you use only seldom can be placed in boxes on a less accessible shelf.
Your interior will be awesome
Come and visit our professional network of kitchen studios HANÁK.
Quality is not just a presentation and certificates, but is mainly about the technologies, materials, fair trade and cutting-edge manufacturing facilities. Be interested in the actual quality of the product and the declared parameters.

We are professionals in our field. You will meet only with trained planners, architects and designers, who will give you always only good advice. Visualization and price offers are prepared well and quickly.

Do you need advice? Visit our studio, we will create the best ergonomic and aesthetic design of the interior for you.