GALAXIE kitchen
If you love a contemporary organic design which is original and distinctive, then you will probably love the GALAXIE kitchen. Its round shapes fascinate with their clean finish and simplicity.
Surrounded by an island
a spacious work island in an unconventional shape will pleasantly surround you.
It respects ideal ergonomics and skilfully hides a row of drawers and other kitchen aides.
Down to the last detail
the island is fitted with electric SERVO-DRIVE pull-outs representing a brilliant hi-tech solution. The pull-outs feature an electronic blocking system against collisions.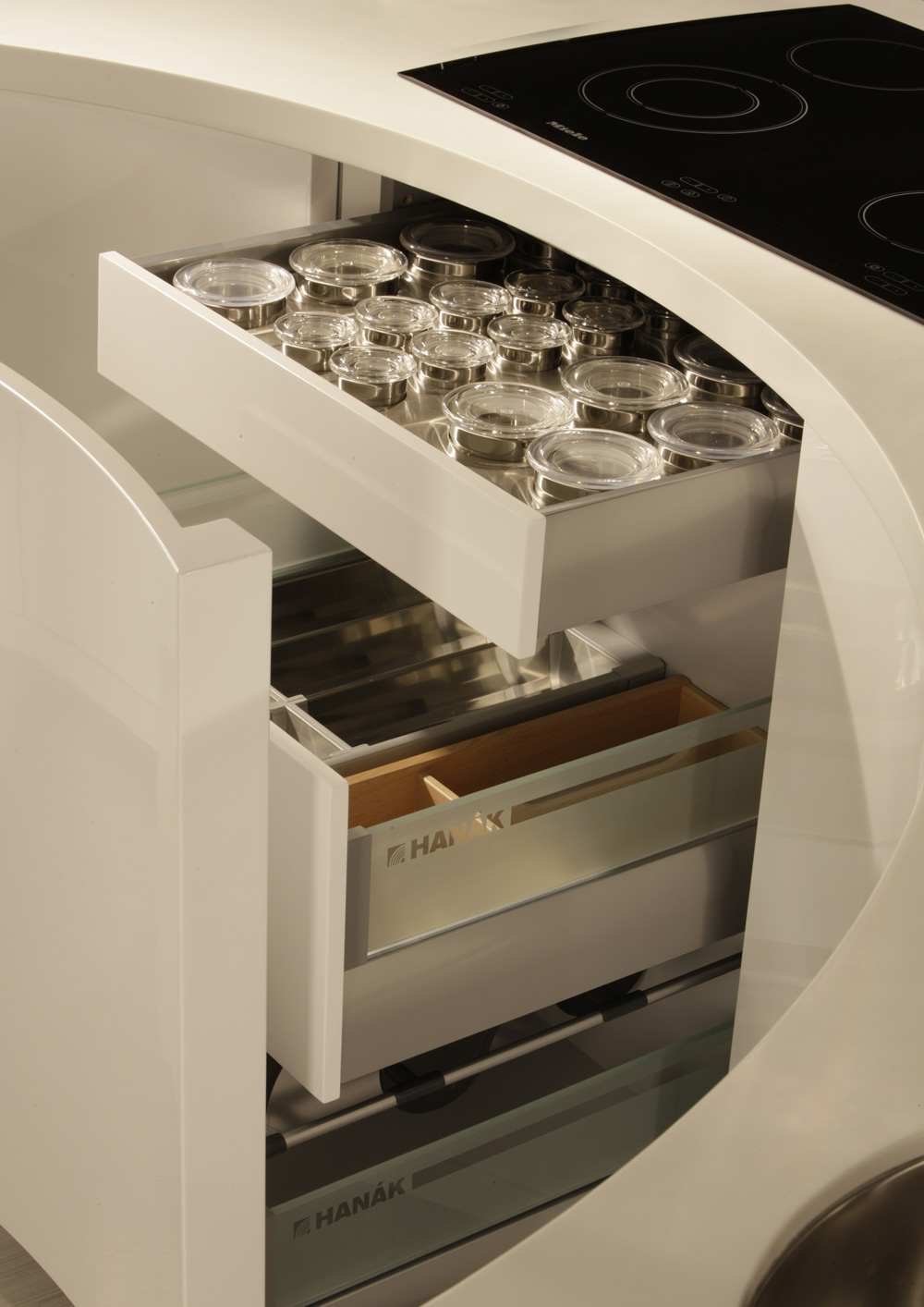 HANÁK INTERIOR CONCEPT
your organic kitchen can be matched with dining room or living room furniture in the same design.
More than 1,500 possibilities
We offer you more than 1,500 types of door designs and endless combinations of materials and colours for all pieces of furniture in five categories: veneer, varnish, laminate and glass with the option of surface design in gloss or matt. Get inspired and have a look at some of them.
For easy orientation our architects and designers have prepared recommended combinations of colors and materials. Get inspired and fulfill your dream.
Dark combinations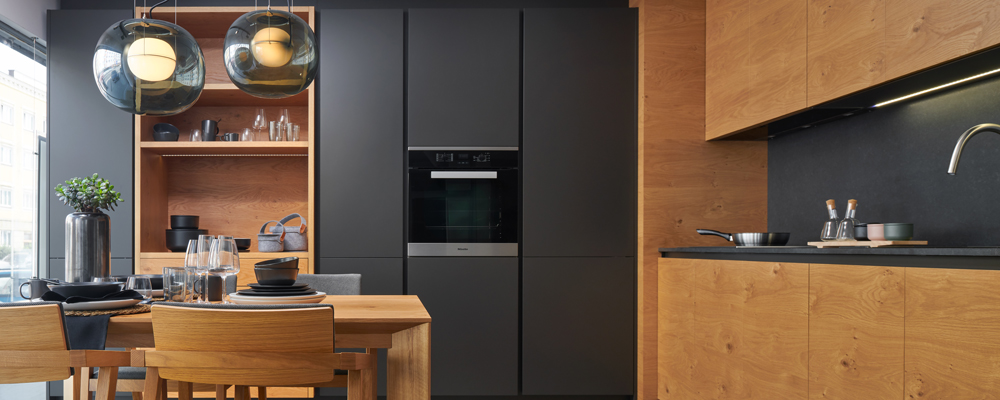 Light combinations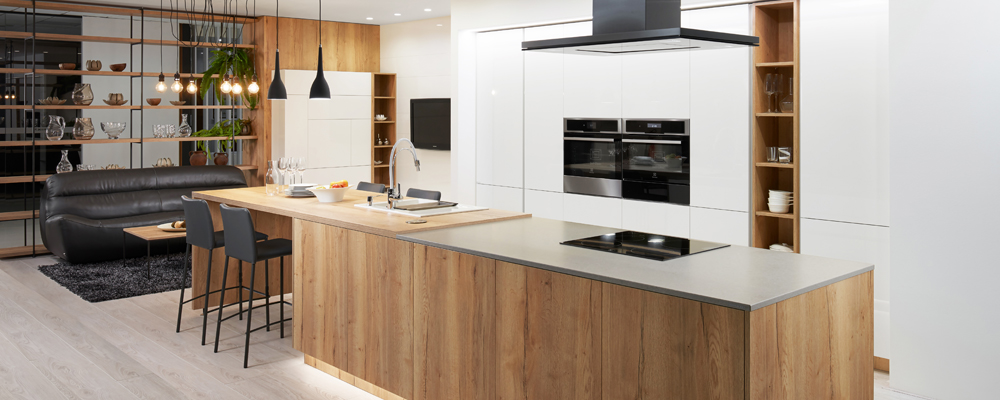 Rustic combinations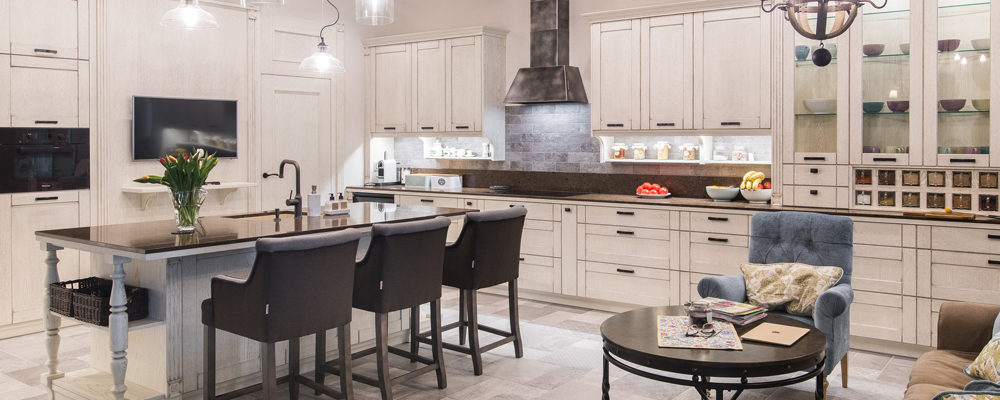 Various designs for specific types of furniture are available at our designers.
Laminates Trendcollection
Wood decors
White wood

Dub selský světlý

Dub selský světlý

Dub rustikal přírodní

Ořech Arezzo

Dub rustikal hnědý

Carbon wood
Laminates gloss
Sněhově bílá lesk

Champagne lesk

Titan lesk
Laminates matt
Profiles
SOLID

CONTURA

UNO

LYON

ADRIA

AVIGNON

ANTICO

HALINA

HARMONIA

FORM

LORETA

MADAME

MILANO

NICE

ORNELA

ROYAL

STELA

VERONA

YORK
Equipment & ergonomy of kitchen
The kitchen, which saves your time and your body
Your interior will be awesome
Come and visit our professional network of kitchen studios HANÁK.
Quality is not just a presentation and certificates, but is mainly about the technologies, materials, fair trade and cutting-edge manufacturing facilities. Be interested in the actual quality of the product and the declared parameters.

We are professionals in our field. You will meet only with trained planners, architects and designers, who will give you always only good advice. Visualization and price offers are prepared well and quickly.

Do you need advice? Visit our studio, we will create the best ergonomic and aesthetic design of the interior for you.