FORM kitchen
The rustic FORM kitchen has a pleasant touch of the country life. It contains many elements which attract lovers of this classical style.
Fireplace extractor hood
a stylish extractor hood which fully corresponds with the appearance of the kitchen. It draws attention thanks to the inner illumination of the glazed furniture doors and features plenty of noticeable details.
Decorative little columns
are typical elements of HANÁK rustic kitchens. Also very noticeable are the grids where you can store your wine bottles.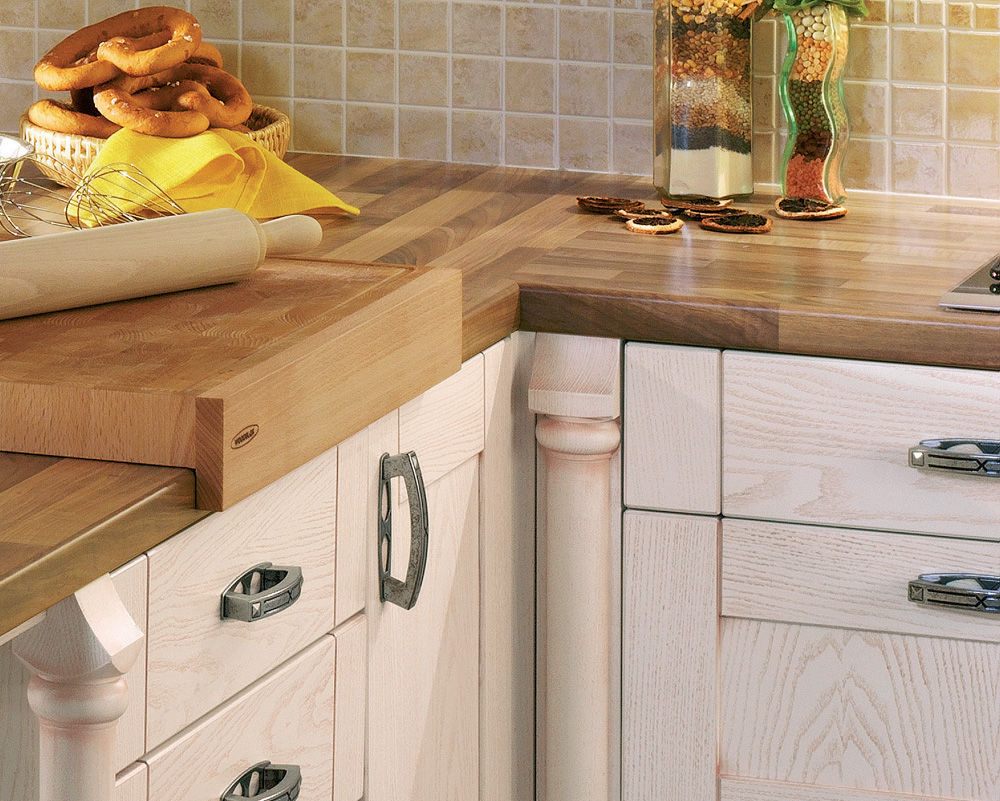 Details are paramount
in country style kitchens the decorative details are absolutely paramount.
More than 1,500 possibilities
We offer you more than 1,500 types of door designs and endless combinations of materials and colours for all pieces of furniture in these categories: veneer, varnish, laminate and glass with the option of surface design in gloss or matt. Get inspired and have a look at some of them.
Equipment & ergonomy of kitchen
The kitchen, which saves your time and your body
Your interior will be awesome
Come and visit our professional network of kitchen studios HANÁK.
Quality is not just a presentation and certificates, but is mainly about the technologies, materials, fair trade and cutting-edge manufacturing facilities. Be interested in the actual quality of the product and the declared parameters.

We are professionals in our field. You will meet only with trained planners, architects and designers, who will give you always only good advice. Visualization and price offers are prepared well and quickly.

Do you need advice? Visit our studio, we will create the best ergonomic and aesthetic design of the interior for you.