Combination of varnish and veneer cocobolo in a modern interior
We would like to present a modern interior which is based on the popular combination of varnish and veneer.
You can find it in the kitchen, in the living room, as well as in a range of interior doors.
Kitchen

in the photograph you can see our premium COMFORT kitchen.
It has been designed in white varnish in a subtle antique tone.
Cocobolo

Cocobolo veneer, which has a warm light tone, looks very nice in the interior.
It was used also for the dining table or wall panelling. It helps make the space brighter.
COMFORT

this type of the kitchen from the top HANÁK PREMIUM collection is very popular.
The handles are subtle and attractive. Also noteworthy are the low upper cabinets with tilt.
TV panel

the living room is furnished simply. Apart from a spacious settee and
decorations, in the imaginary boundary line between the rooms there is a
TV panel with a low varnished cabinet.
Wardrobes

made to measure occupy a large space in the entrance hall. They are beautiful
and in white varnish look really exquisite. Their handles too are very attractive.
Subtle veneer shelves on the wall are a nice complement.
Made-to-measure perfection

An integrated cabinet inserted in the panelling between two doors
will discreetly hide any necessary items. At first sight you do not even know it is there,
but it nevertheless fulfils its role. The veneer panelling is unobtrusive
and only the owner knows what is hidden inside.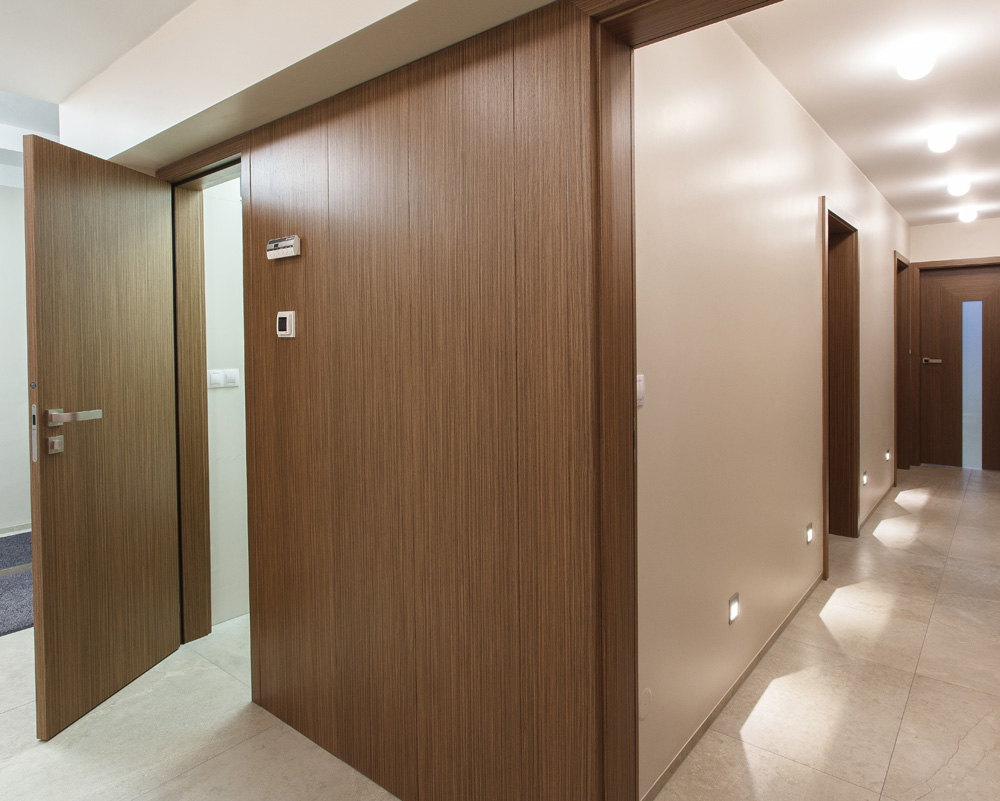 Added value

our interior doors add value to your interior.
They are perfect, both aesthetically and practically.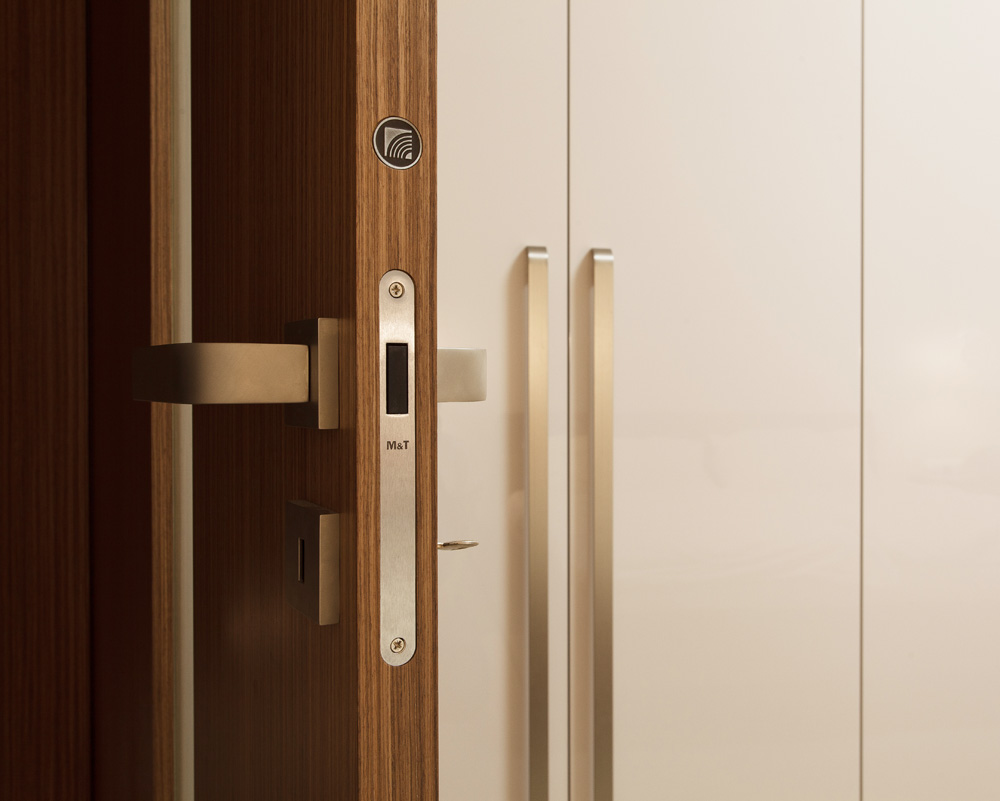 Mark of originality

the HANÁK mark of originality and quality
can be found on each of our doors. Our doors are fitted with handles made by the prestigious and award-winning Czech supplier – M&T.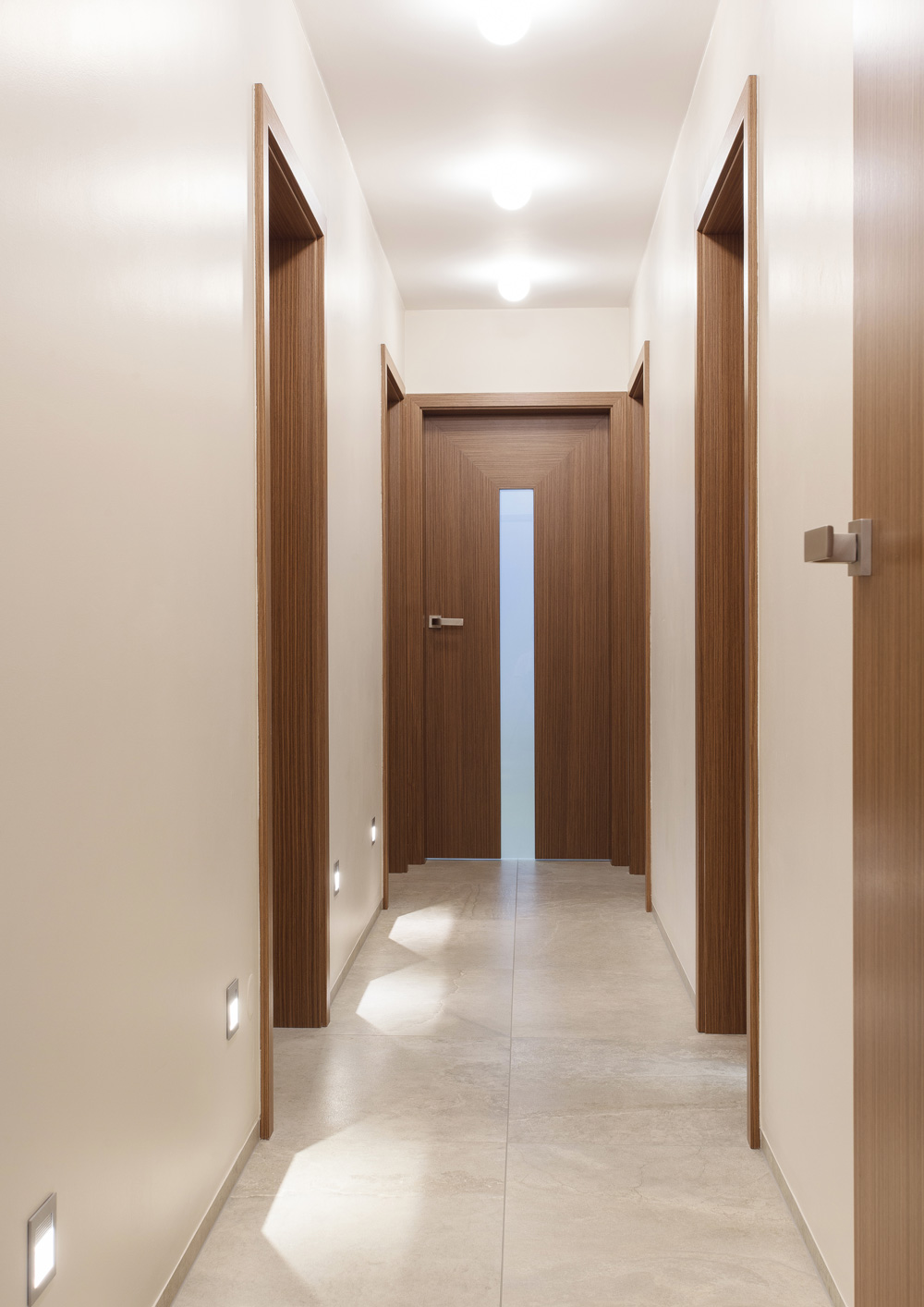 STORM doors

in the interior you can find a range of STORM doors,
which are notable for their excellent fusion of veneer and glass. The design of the door leaf follows from the precise connection of jambs on the bevel.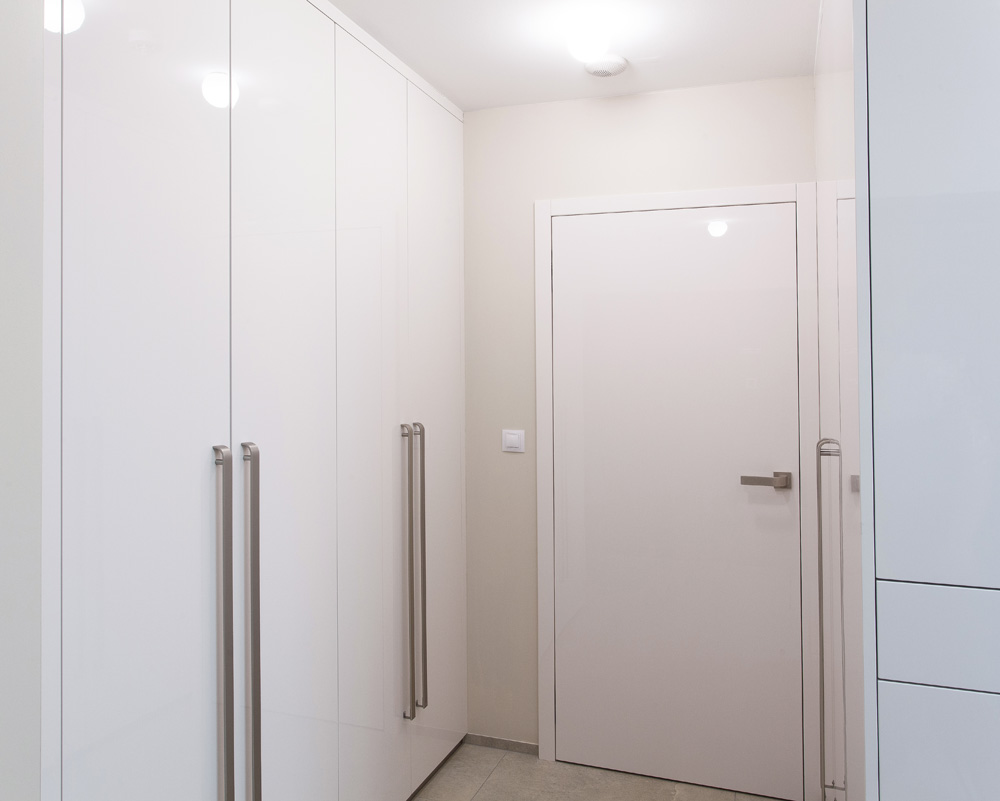 MILLENIUM

today varnished doors are very trendy.
MILLENIUM are the most sought-after doors in
our assortment. In white varnish they look
very elegant and in this case they perfectly
match the wardrobes.
Your interior will be awesome
Come and visit our professional network of kitchen studios HANÁK.
Quality is not just a presentation and certificates, but is mainly about the technologies, materials, fair trade and cutting-edge manufacturing facilities. Be interested in the actual quality of the product and the declared parameters.

We are professionals in our field. You will meet only with trained planners, architects and designers, who will give you always only good advice. Visualization and price offers are prepared well and quickly.

Do you need advice? Visit our studio, we will create the best ergonomic and aesthetic design of the interior for you.