Bedroom DIANA
The DIANA model is characterised by its elegant appearance with a rounded design on the headboard and on the bed frame.
Upholstered headboard
You can choose from current swatches of high quality fabrics,
leatherette and leathers.

Bedside tables
in the open variant, two separate storage areas offer
lightness to the bed.

Recommended combinations, accessories and dimensions (cm):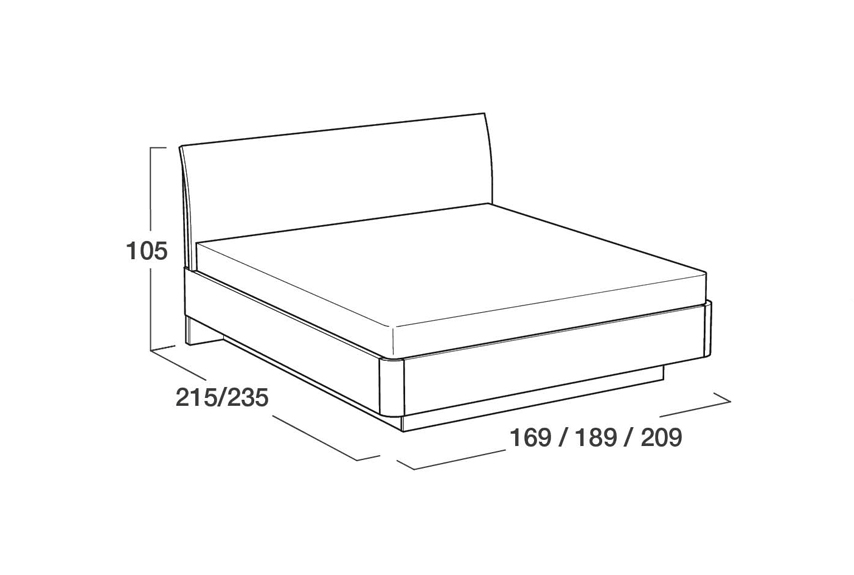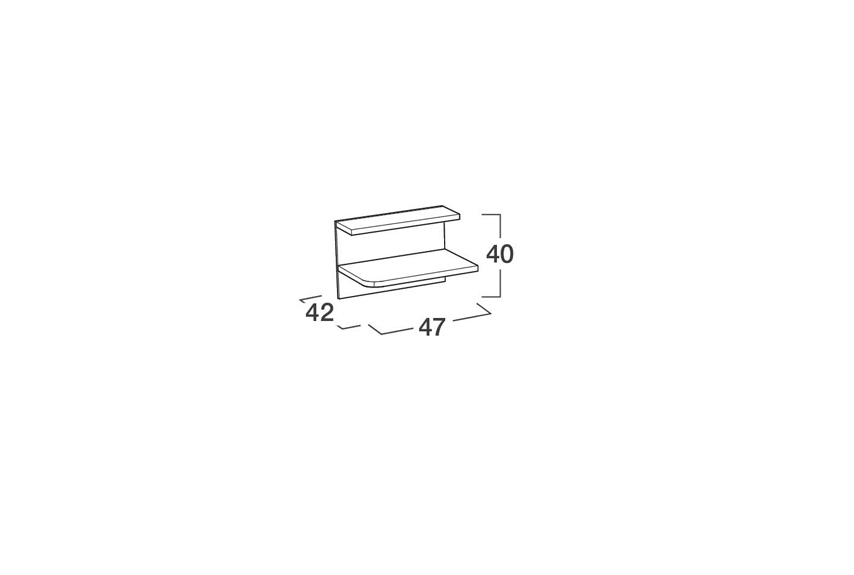 More information is available at our studios.
More than 1,500 possibilities
We offer you more than 1,500 types of door designs and endless combinations of materials and colours for all pieces of furniture in these categories: veneer, varnish, laminate and glass with the option of surface design in gloss or matt. Get inspired and have a look at some of them.
Various designs for specific types of furniture are available at our designers.
Varnishes Premiumcollection
HANÁK PREMIUM seven-layer varnish is a synonym for genuine quality, resistance and exclusivity. It lasts for dozens of years and is scratch resistant.
Standard colours – Lacquer gloss / matt
Bílá polar lesk

Bíla polar

Magnolia lesk

Magnolia

Champagne lesk

Champagne

Mocca lesk

Mocca star mat

Šedá lesk

Šedá mat
Possible designs regarding a specific type of furniture are available at our designers.
Natural veneer Premiumcollection
Dub americký přírodní

Dub americký OLD

Dub americký šedý

Dub americký hnědý

Dub americký carbon
Bedroom equipment & ergonomics
A bedroom that ensures quality sleep.
Ergonomics
A bed should be a place of peace and rest. Pay attention to the layout of the bedroom furniture as well as to the choice of mattress and base.
The position of the bed depends on the the size and disposition of the bedroom. There are many places where the bed could be situated, but avoid placing the bed by a window or by the door. From the psychological point of view it is better to situate the bed along the wall.
The ideal inner width of a bed ranges between 85 and 95 cm, but there are also beds 80 cm wide. The height of the bed is between 42 and 45 cm; for the elderly it can be elevated up to 50 or 60 cm.
There should be a free area around the bed at least 60 cm so that you can access the bed easily while tidying and changing the bed linen.
Mattresses
The bed is undoubtedly one of the most heavily used pieces of furniture. Choose a quality mattress and enjoy the comfort of your bed.
It has been proven that if the mattress is too hard the body attempts to accommodate to the bed, and the joints and spine are exposed to unpleasant pressure. On the other hand, if the mattress is too soft, the body sinks into it and the spine is unnaturally bended. Mattresses should be comfortable and allow us to rest while providing perfect support for the spine.
Mattress dimensions for one bed are 90 x 200 cm. This dimension is also used for double beds where each person can use a positioning grate independently. Other common mattress dimensions are 160 x 200 cm or 180 x 200 cm. These dimensions are less suitable for two positioning grates as they can result in deformation of the mattress due to positioning of one side of the mattress only.
More information about different types of mattresses
Accessories
Make your stay in the bedroom more pleasant by using decorative lighting, warming blankets or soft cushions. It depends on the preferences of each person.
Think twice about whether to place an audio or video device in the bedroom, as the strong electromagnetic field has a negative influence on the human body.
If you are a keen reader and if you have enough space, you can create a reading place with a comfortable wing chair and a reference library.
As for the colours we do not recommend bright deep colours, especially red tones. Their vigorous energy can disturb the peace necessary for sleep. We recommend matt shades of blue, or grey, beige and other neutral colours which have a calming effect and encourage peaceful sleep.
Your interior will be awesome
Come and visit our professional network of kitchen studios HANÁK.
Quality is not just a presentation and certificates, but is mainly about the technologies, materials, fair trade and cutting-edge manufacturing facilities. Be interested in the actual quality of the product and the declared parameters.

We are professionals in our field. You will meet only with trained planners, architects and designers, who will give you always only good advice. Visualization and price offers are prepared well and quickly.

Do you need advice? Visit our studio, we will create the best ergonomic and aesthetic design of the interior for you.