INNOVATIONS IN BLUM LEGRABOX DRAWERS in HANÁK KITCHENS
01. 01. 2016 Novelties
We have been fitting new LEGRABOX drawers from the BLUM company for nine months. LEGRABOX represents its straightforward and austere design and high quality sophisticated materials. Most of our changes are evident at first sight. For instance, both the inner and outer parts of the boxsides are even and thick of only 12,8mm, which is one of the most important innovations. However, there are also other improvements made on LEGRABOX, which appreciate those who purchase our kitchen. In short, we are providing the essential features of these new drawers:
COLOUR: anthracite / white / luxury stainless steel design
TYPE: shallow / deep / inner drawer
OPENING: full-drive / handle / TIP-ON with damping / SERVO-DRIVE
LOAD CAPACITY: up to 7 kg
DEPTH: 30 cm / 40 cm / 50 cm / 64 cm
MOVEMENT TECHNOLOGY
Legrabox can be combined with electric SERVO-DRIVE opening. Handless furniture can be opened with a light touch on the faceboard. BLUMOTION makes closing operation smooth and quiet.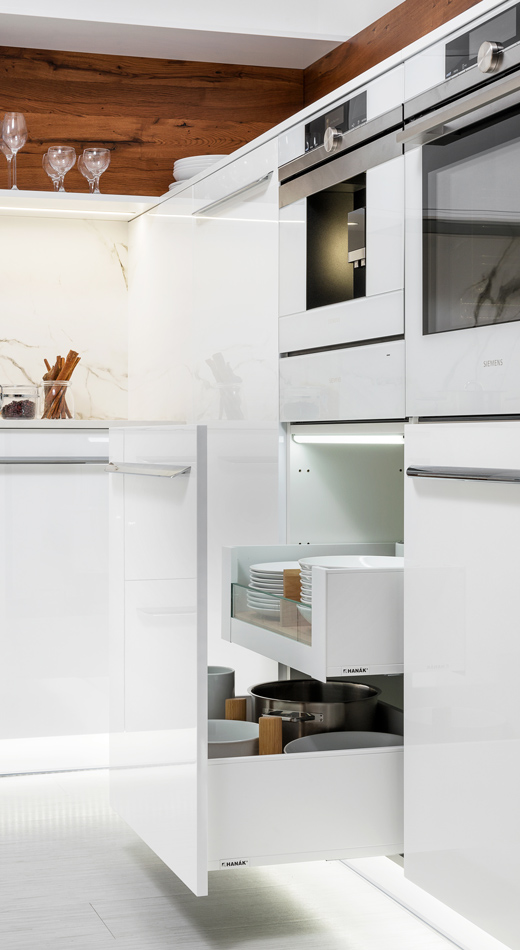 If a customer wants to have the model with handles, it is possible to fit a LEGRABOX carcase rail with an integrated TIP-ON technology.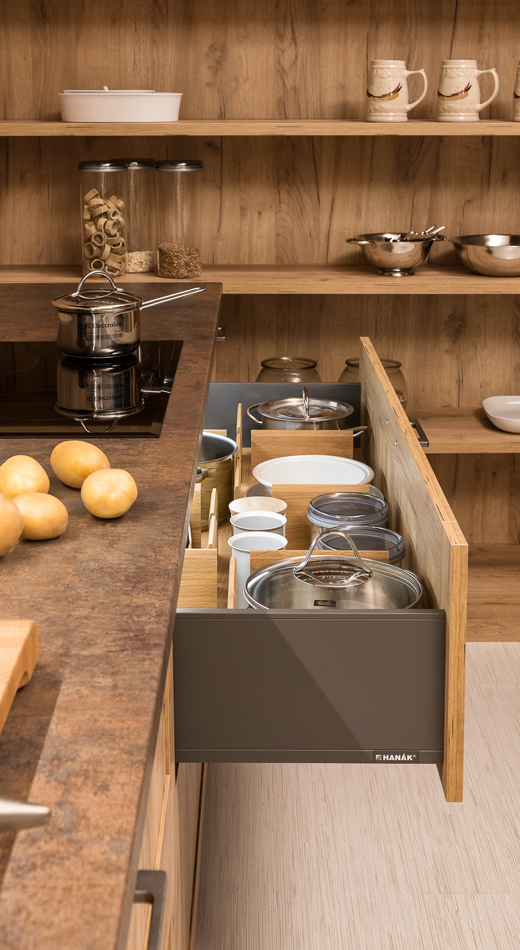 MAXIMUM LOAD CAPACITY
High faceboards are popular decorative elements. LEGRABOX corresponds to the current design trend in new front hinges that ensure maximum stability during opening and closing action.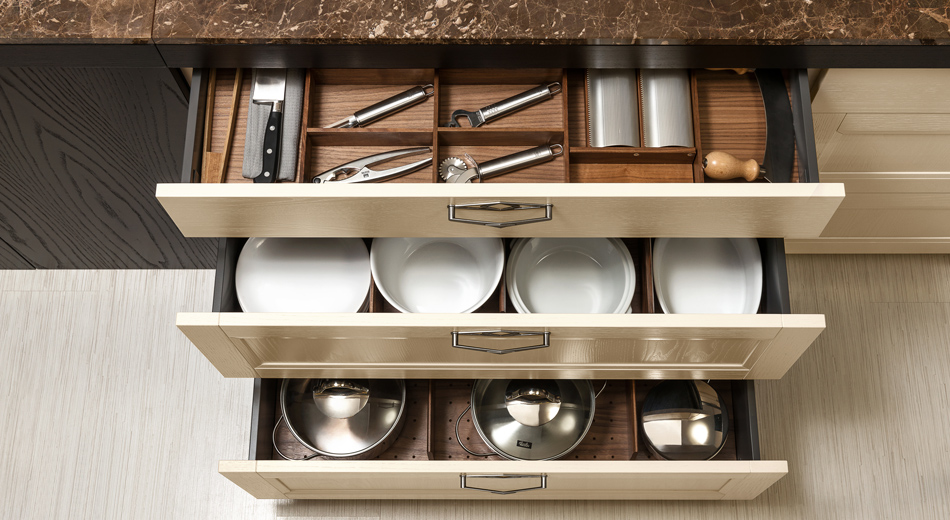 ORGANISATION IN ITS MOST IMPRESSIVE FORM
The inner dividing system AMBIA-LINE is typical of its slim, minimalist and simple design and diverse setting options. The frames can be used universally and their design matches perfectly to the LEGRABOX system.