How do our architects work? An interesting apartment at our Moscow customer.
07. 06. 2016 References
For us as a manufacturer, it is great to watch "the study material" – the work of our both domestic and foreign architects and designers. We know our domestic customers well. We know their typical requirements and trends they follow. We rely on two basic things abroad. On general attractivity of our products for foreign customers and their adaptability to the life style including their style of living.
"Orders coming to us from every corner of the world are immensely inspirating and illuminating. To see our kitchen in a typical American home and to have a chance to see it in a Moscow apartment is a real difference. Different countries represent different concepts of our HANÁK furniture."
We asked desinger Mr Ivan Šapovalov from one of our Moscow showrooms who worked on the project what his customers had found interesting about our furniture. "HANÁK is represented in several Moscow showrooms and it has been a favourite among attractive foreign brands. HANÁK has gained its good reputation thanks to its quality and luxurious materials and design. After her visit to the showroom and references she had read and after the architect had prepared the project itself, my customer was firmly decided to have the kitchen at us made."
The very first two photos can make you see how our quality visual is able to get closer to reality.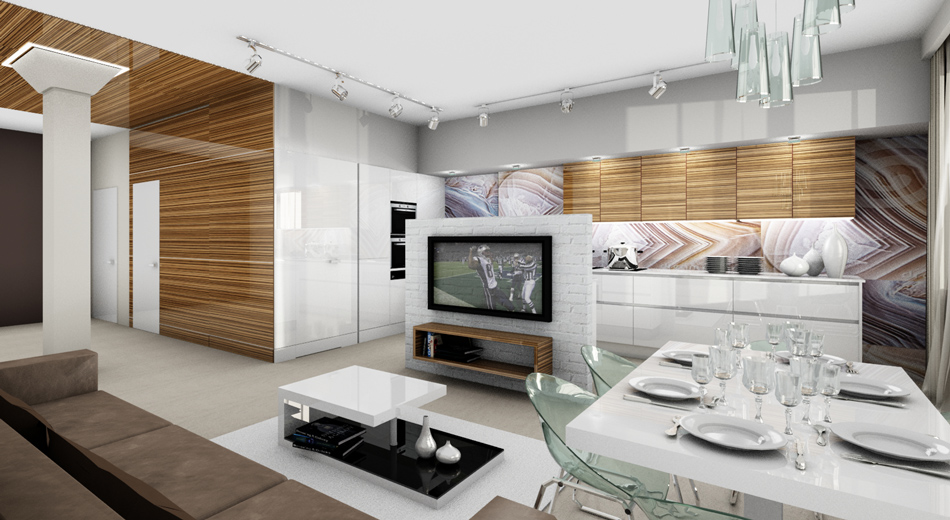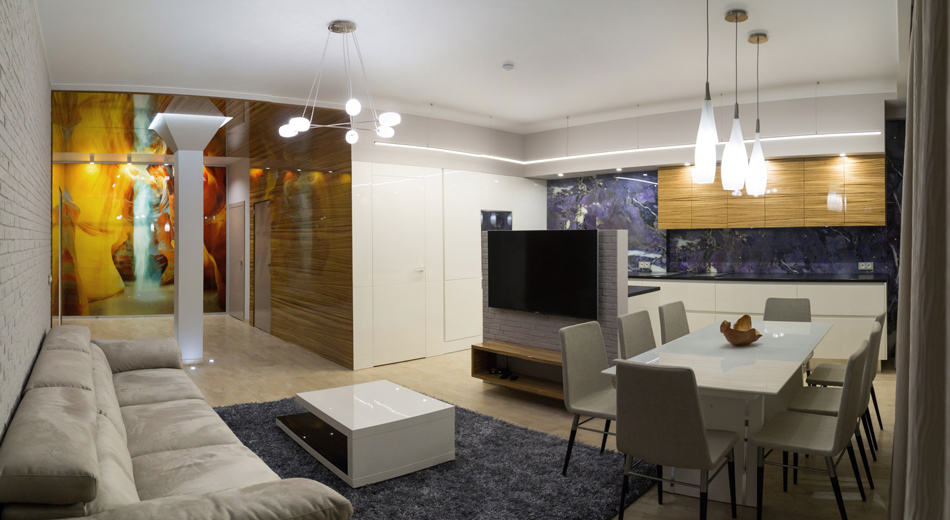 "The customer wished to have contemporary furniture in combination of veneer with white lacquer. She had considered having different variants of veneers with distinctive features from noble makasar to zebrano veneer until she finally decided for tineo one," Mr Šapovalov comments the very choice of the materials.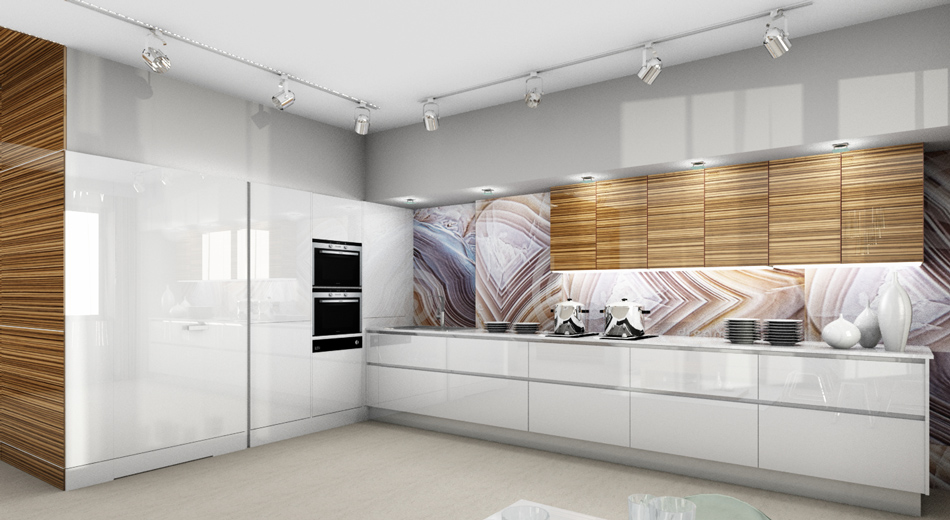 Russian customers prefer having noble materials in their homes such as marble definitely is. "The customer wished to have a certain contrast. For that reason she chose marble in violet and anthracite tones to match the white lacquer and veneer giving warm impression. She also decided for lining in the design of a grey brickwall," added Mr Šapovalov."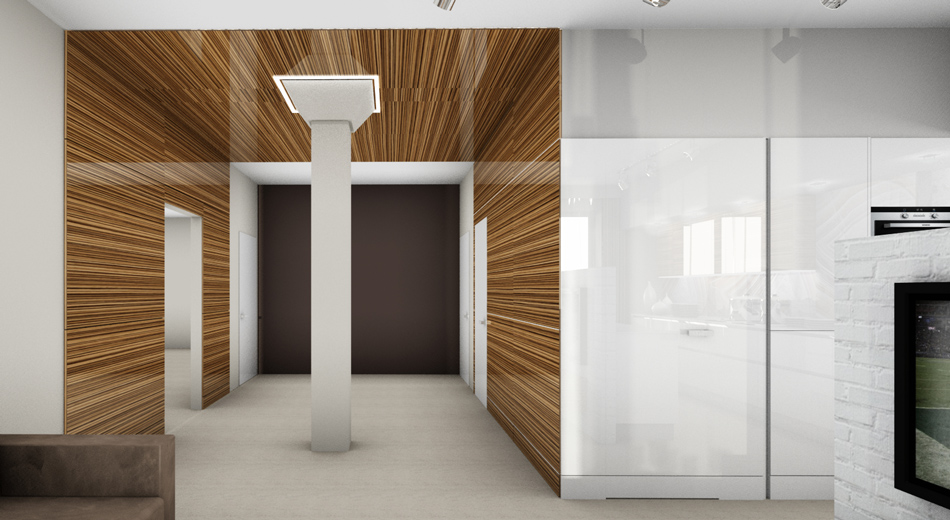 ""Also solitary pieces of furniture and lights are from quality brands. Every interior is designed tastefully. Naturally, we recommend suitable combinations from our point of view, however, we also give enough space to customers so that they can choose what they feel good at," finishes his interview Mr Šapovalov.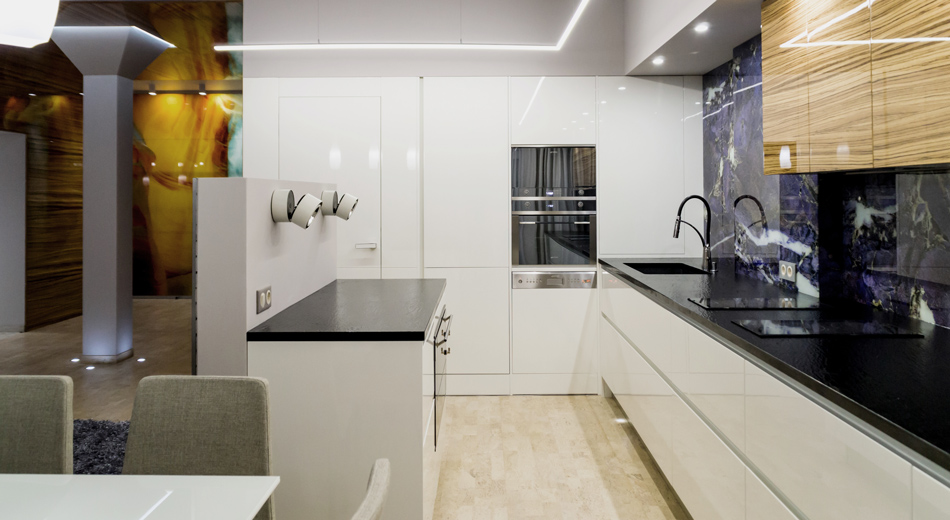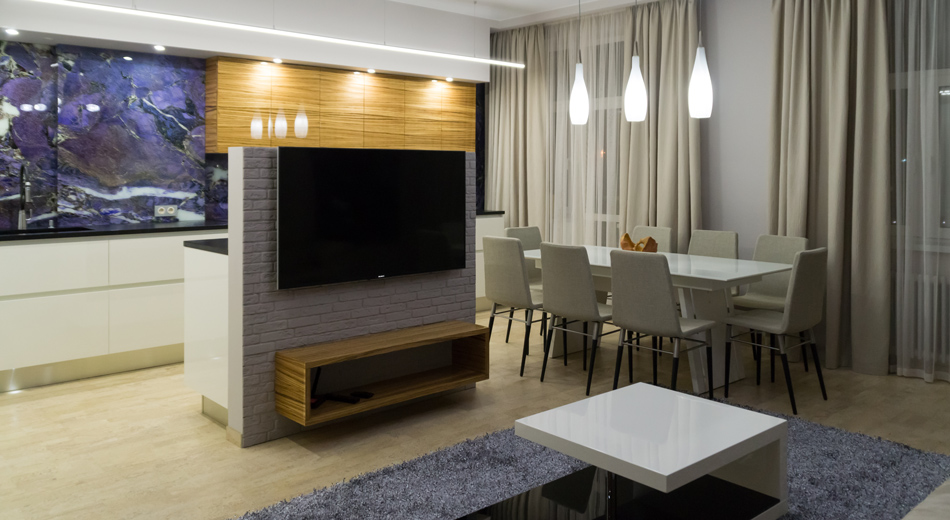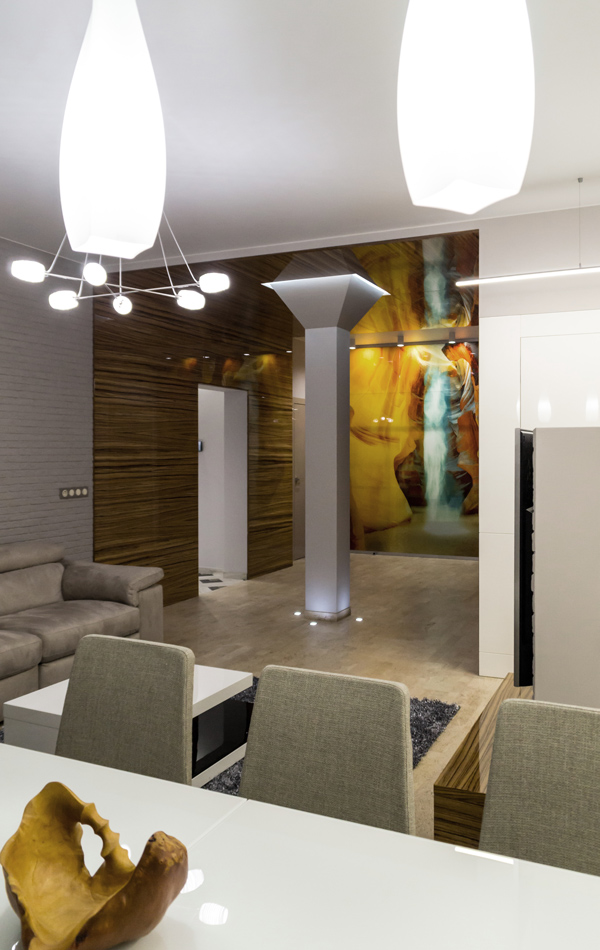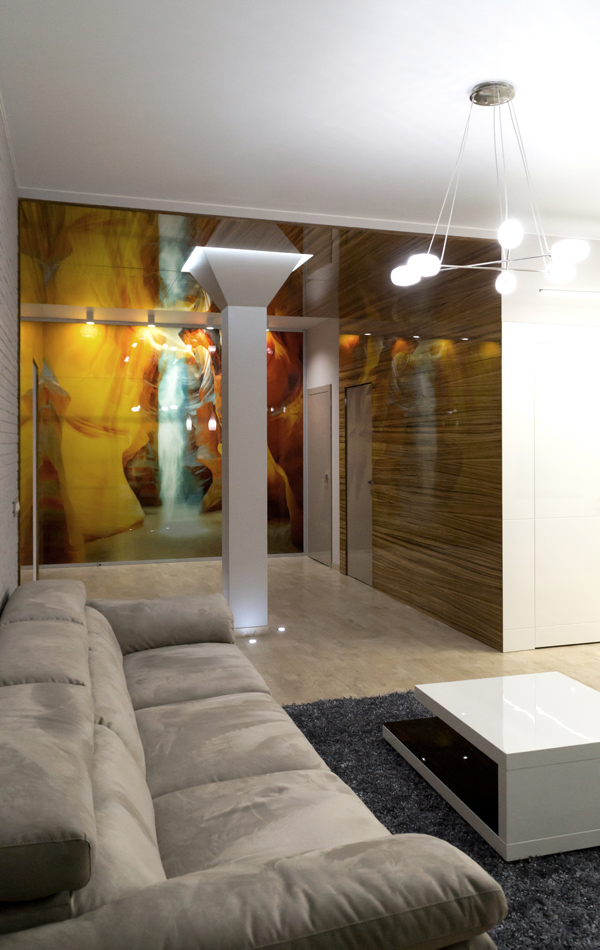 You can go through the whole realization in this photo gallery.