House in clouds. This is V Tower Prague with HANÁK kitchens.
18. 06. 2018 Novelties
When someone says a house in clouds or just "V", this V Tower comes into mind not only to the inhabitants of Prague. The well-known city tower that is being built in the area of Pankrácká pláň has been awarded many prizes and belongs to the most luxurious style of living not only in Prague but probably also in the whole Central Europe. 104-meter high building in shape of V lies in a wonderful area with a beautiful view of the historic town. And what does V Tower have in common with our company? HANÁK was chosen as the only Czech brand that is now delivering kitchen units into apartments in V Tower, which no other Czech brand has managed to achieve. PSJ Invest is a development company that requires the best quality without compromises and we are well-known by this quality we guarantee with our products.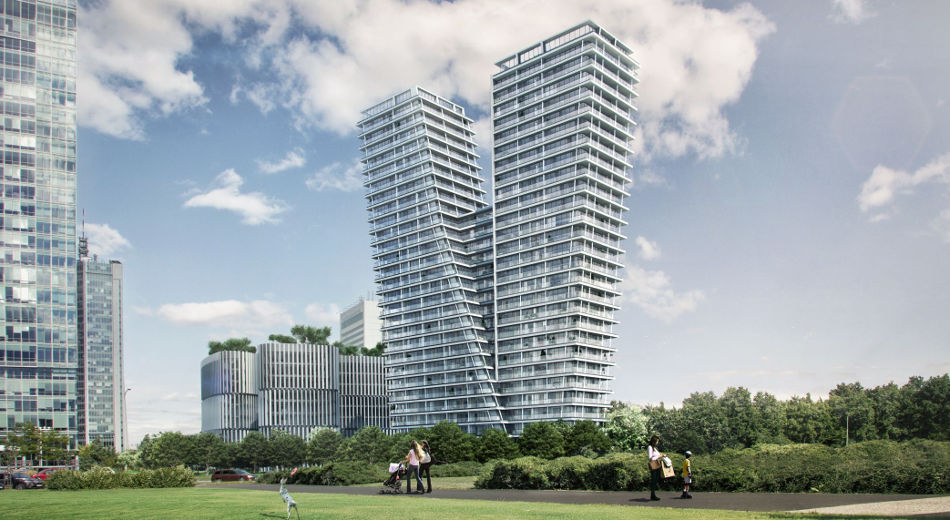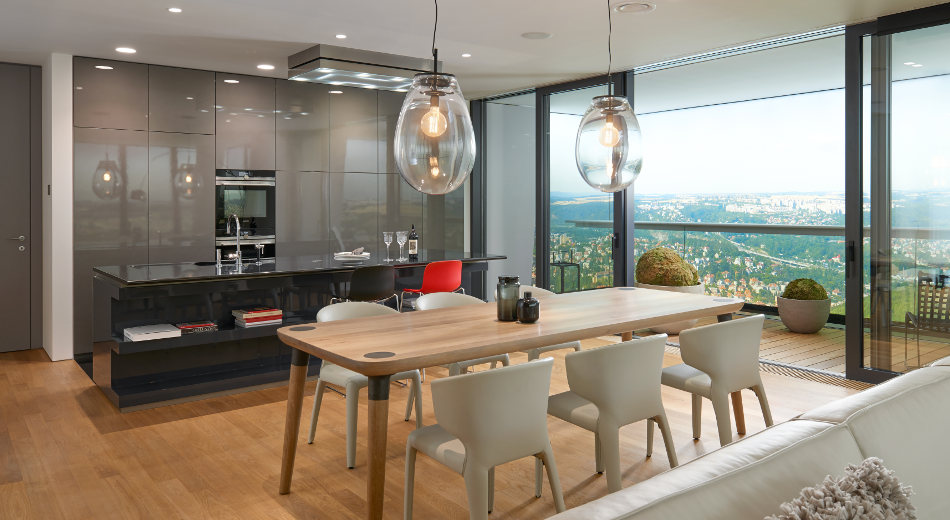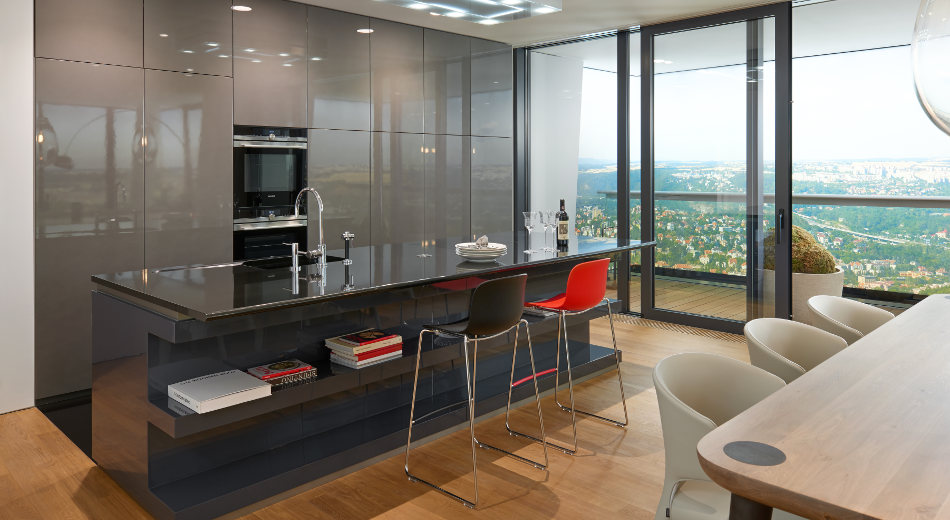 Concerning our kitchen units, they are especially in modern design completed with both-side HANÁK premium lacquer. You can see a display of the anthracite gloss kitchen unit in this reportage. The emphasis is put on the contemporary design as well as perfect function and long service life of the kitchen, which most domestic suppliers are not able to offer in such an extent. Minimalism and preference of quality solitaires are both apparent in display apartments that are an inspiration for new owners very often. Airiness and fantastic views are one of the greatest benefits these apartments possess. For that reason the furniture in minimalist style is recommended as it decorates interior with respect to the latest trends and at the same time it does not overwhelm the space.